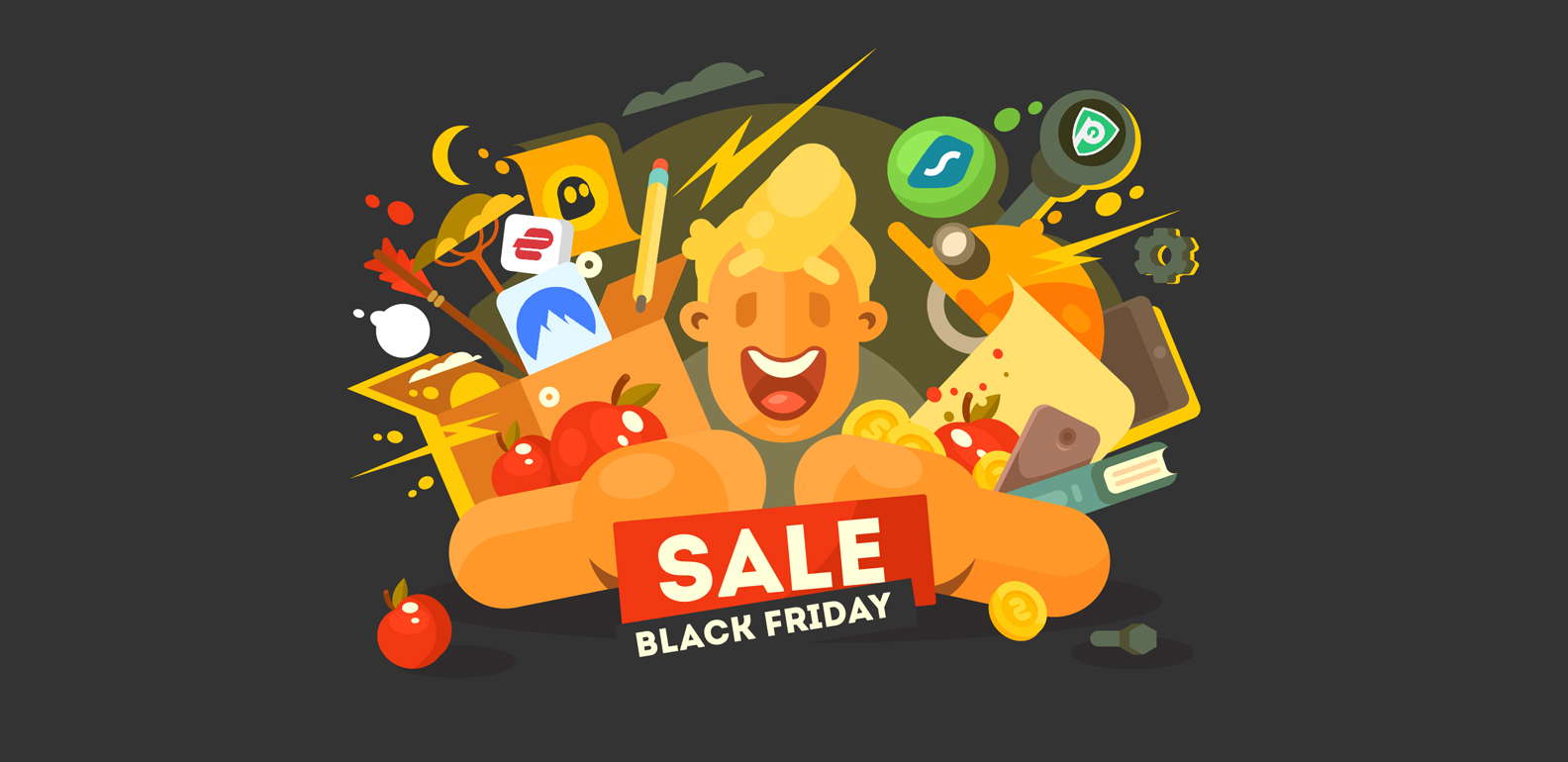 Black Friday/Cyber Monday 2021: The Best VPN Deals!
Finally, it's that time of the year again! And while all of the festivals happening this time around make this the best time of the year, we are talking about a different kind of festivity. It's Black Friday and Cyber Monday time!
That's right. Google may have canceled the Great Online Shopping Festival way back in 2015, but in many ways, it has never left! The Western tradition of having a one-day-only insane sale on everything is slowly taking over the world, giving everyone an exclusive shot at getting that flatscreen, and that WiFi-connected toaster, as well as feeding YouTube with more amazing frenzy videos.
But one day didn't seem to be enough. So a few years ago Cyber Monday said: Hold my Hadia, to give you even better deals online, promoting online stores and e-commerce. But these days (and especially these days) everything has an online store, so most companies just do both, because you can never get enough of a good thing.
None of this matters, though. You're getting awesome stuff for a really good, ney, the best price! This is as good as grown-up life gets, no matter where you are! (We're not going through a midlife crisis, why do you ask?)
---
Gone are the days when the only things you could, get yourself were material. These days it's all about software, cool programs, real cutting-edge stuff, that can drastically change everything you do online. And in the last couple of years, the talk of the town was a little piece of technology called a VPN.
Ask yourself what's better: To have an insanely expensive flatscreen TV that you have nothing to watch on? Or access to pretty unlimited content from all over the world? TV's are cool and all, but being the first to stream something no one will have access to for months (or even ever) – that's the real goldmine!
And that's something only a VPN can do for you.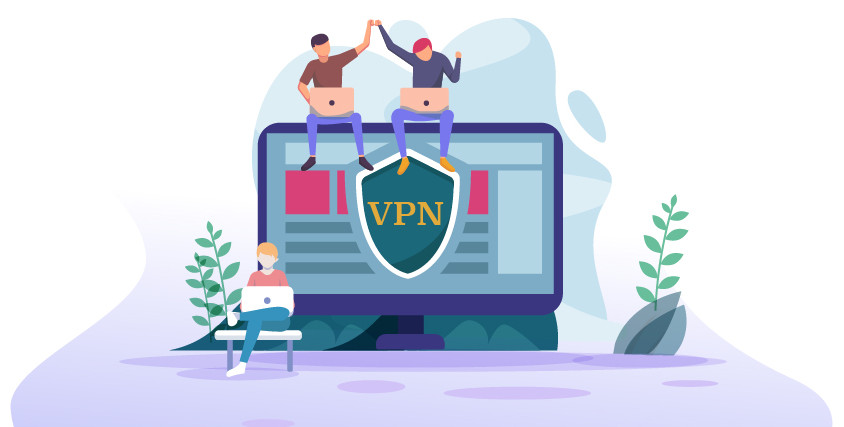 On top of that, VPNs are simply a necessity in this day and age, especially after all of the news we had to endure throughout all of last year.
What good are all those Cyber Monday deals are going to be, if your personal data, logins, credentials, and personal data will get stolen? That's right – a VPN is your only option to make sure that you will, always be able to pay for the stuff you want to buy!
Speaking of deals… Black Fridays and Cyber Monday are cool and all, but how about having personal access to some of the best prices in the world all year round? – A VPN can do all of that as well.

Need more?
We have a list of what VPNs can do!
Sound amazing, right? Well, lucky for you, VPNs are not immune to Black Friday and Cyber Monday deals as well. And they are already happening!
Oh, what are we doing here? Well, we're here to tell you what are some of the best deals out there and how you can access all of their madness.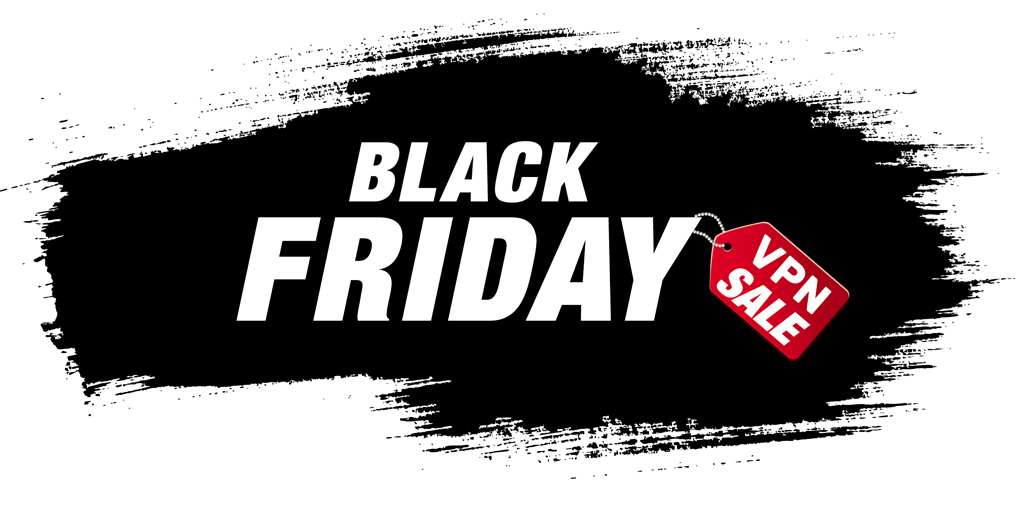 The Best Cyber Monday VPN Deals Of 2021
So, you might be thinking: when it comes to VPNs, are Black Friday or Cyber Monday just the same as the deals they offer anyway? In some cases, some companies just take the deals they regularly offer, label them as a Cyber Monday deal and call it a day.
However, we understand how frustrating that can be. So, we took it upon ourselves to conduct in-depth research (and basically stalk all VPN providers) so we can tell you about the real deals.
So, let's get to it!
Surfshark

: The Best Black Friday VPN Deal!
We have to give the top Black Friday deal spot to Surfshark.
Why? Well, because their deal is quite hard to pass on. This year they are having a massive 82% sale on their top-notch VPN. And that's not it either. You also get the first three months absolutely free!
Since we are quite the VPN aficionados, we know that Surfshark has never offered a better deal, and we would highly recommend you guys to go for it.

Get the best VPN deal you'll find this Black Friday/Cyber Monday!
And that's still not all: this Black Friday and Cyber Monday they have also launched their Surfshark One Suite. And what is that, pray tell? Well, it's a combination of:
Their brilliant VPN;
New antivirus software;
The Surfshark Search engine lets you browse anonymously;
The Surfshark Alert – a way for you to know if your information has been leaked.
These new offerings? They come at a 70 (yes SEVEN ZERO) percent discount. So, if you think that just a VPN isn't enough, then you can get a full suite of swanky online anonymity gear.

A VPN isn't enough? Get the full Surfshark One Suite!
Their offer is online already, and they aren't limiting it to just two days. However, they have a timer, and the deal keeps dropping the longer you wait. So don't!

Who is this incredibly generous provider?
Find out all about what makes this VPN awesome
NordVPN

: The Sweetest VPN Providers Out There
NordVPN is the most famous VPN provider out there. And you may have heard of their 68% off deal, which has been there for quite a while.
However, we have pulled some strings for you. They happen to be super sweet and care for ya'll, so they are allowing us to give you an exclusive offer! Just for this month (and never again), this fantastic VPN will be offering its services at a 72% discount. That's quite generous because we are pretty generous and wanted to provide our lovely users the deal of a lifetime.

Get the best deal for the best VPN provider!
The deal is live, so go check it out right now.
Why are you still here? GO!
However, the only catch is that they won't offer this deal again after the month ends. So you have to avail it NOW! For sure, you won't be disappointed.

NordVPN
Our number 1 VPN provider for a reason
PureVPN

: A Purely Amazing Deal
PureVPN is serious about standing out this year.
After their complete revamp at the start of this year, it offers incredible new features and tantalizing deals. Thus, they are taking full advantage of Cyber Monday/Black Friday to show off what they've got.
This year they offer a deal that may not be the most comparatively exciting one but is definitely the longest. What do we mean by that? Well, they are providing a 2-year subscription for an 82% discount, meaning you only have to pay $1.99 a month.
However, if you want to be in it for an even longer haul, you can go for their uber ridiculous deal of a 5-year subscription for a measly $1.33 a month.

Want your VPN to last? Get PureVPN!
Still not convinced? Well, you should understand that you will be saving nearly 570 dollars if you get the latter deal. Also, you don't just get any old VPN; you get a wholly revamped one that offers:
Ten device support;
Access to more than 6500 worldwide servers;
A VPN that is being audited constantly to ensure it doesn't have any vulnerabilities.
What more could you need?

What exactly can PureVPN do for you?
We have the answer to that
CyberGhost

: A Very Honorable Mention
Last but definitely not least, there's CyberGhost.
They may have been teetering around their customers for several years, but not this time. They are offering a deal that is entirely worth the mention.
You can get the CyberGhost VPN for $2.17 per month for two years and three extra months for free!

Phase through streaming restrictions with CyberGhost!
Also, CyberGhost, similar to Surfshark, is offering new features left, right, and center. Thus, if you want more than just a VPN, you can also get:
A password manager;
A dedicated IP option;
A complete Windows security suite.
However, if you want all this, you need to head there fast because the clock is ticking!

Not sure if it's worth the investment?
We've done the testing for you already
Get Secure This Black Friday!
So, as we have mentioned a billion times before, you need to get a VPN.
If you were skeptical about VPNs, now is the perfect time to give them a try. Also, seeing how prices are rising, we wouldn't be surprised if VPN services get super expensive after this.
Getting these deals will allow you to get amazing VPN capabilities at quite an affordable price, so you're set for a while. In case you are still unsure about what VPNs are good for (which would be pretty surprising considering that's all we talk about), here is what you need to know:
Access streaming services exclusive to other countries
Buy online goodies from international sellers
Stay anonymous, secure, and safe when doing anything online
Still don't have enough choice?
In that case you can browse through other VPN deals
Luckily, all the VPNs we have listed also meet these criteria. Of course, you won't be displeased by any of these, so just pick one and enjoy!