Best VPN for Windows: Choosing the right one
As time goes by, people are becoming more aware of the importance of online privacy. What's more, developing countries, such as India, now face much stricter Internet regulations than they did before. These issues combined have significantly increased the demand for a competitive VPN. And if you are reading this article, you are probably facing the same challenges.
Generally, VPNs can be a good "shield" on the hacker's way to your personal information. And when we say computers, we mostly refer to the Windows operating system as a long-lasting software industry leader.
In other words, a competitive VPN can provide you with online safety, along with opportunities to bypass restrictions or unblock content not accessible from your country.

The Indian market is a great example. As people here are progressively looking for security and anonymity the VPNs provide, while also looking for ways to bypass the growing restrictions and censorship. The question is, why is that so?
Using VPN For Windows in India
Consumers and companies all over the world find Windows as a suitable choice for their everyday use. However, in the process, these people expose their personal data, such as names, logins, or even bank accounts.
The Windows operating system is a constant target for cybercriminals, hackers, and everyone who wants to get their hands on your personal information. And even though Microsoft is constantly working on improving their system, hackers always find ways to breach and exploit the system.
And this is exactly where a VPN kicks in!
Using a VPN with Windows provides the user with both online safety and anonymity. A good-quality VPN can mask your current location and provide you with a different one. In simpler terms, VPNs heavily encrypt the data you send and receive, making anything and everything you do online untraceable. Even if a hacker manages to somehow intercept your "tunnel," they won't be able to crack the protection nor use your data.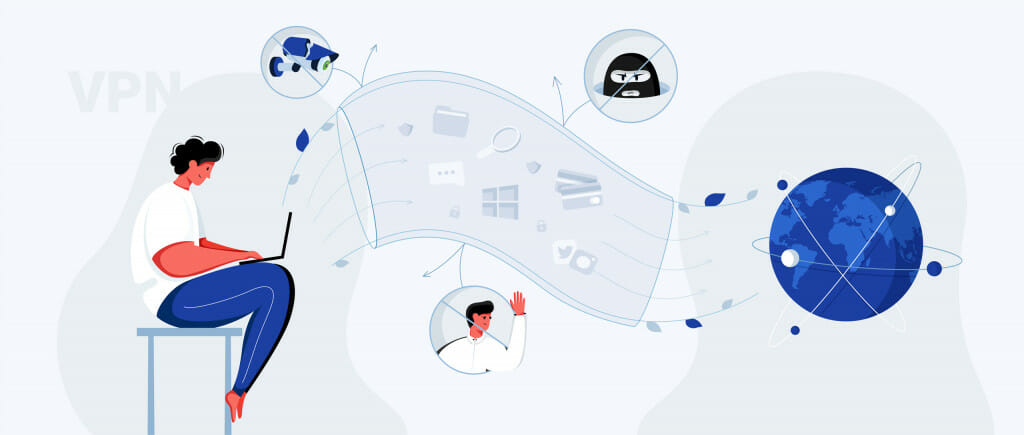 But what's going on in India?
In the past, India was a country with looser Internet restrictions. However, as time goes by, the authorities have imposed new local laws and regulations. More precisely, the governmental bodies claimed that internet services
"emerged as a potent tool to cause unimaginable disruption to the democratic polity."
So, they took action!
The authorities forced approximately 23 Internet service providers to shut down their operation and arrested 17 people for using WhatsApp for information distribution, in 2016 alone.
Consequently, the people in India have every reason to use a VPN.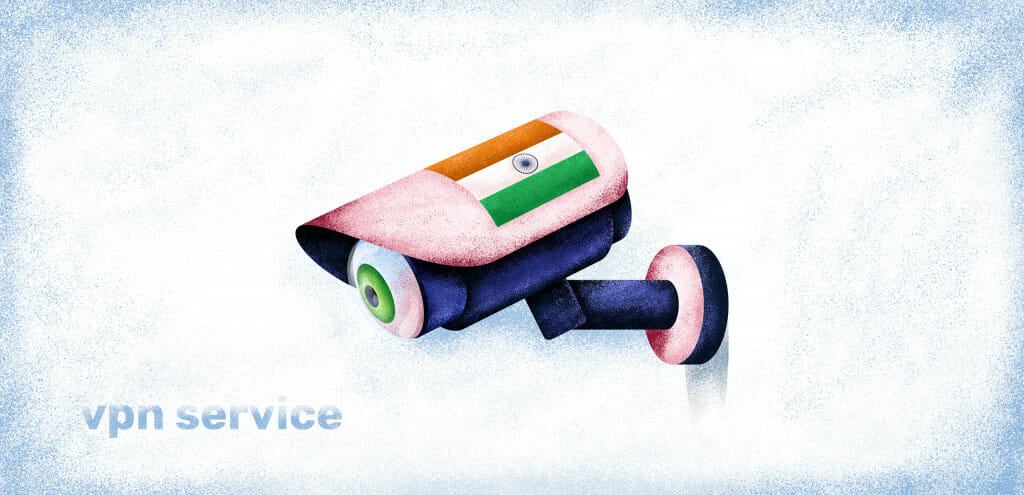 Using a VPN for PC can help overcome the local laws and restrictions, access restricted content, such as Netflix or ESPN, or even improve bad internet speeds.
However, not all VPNs offer the same services.
So, for you to reap the benefits, it's essential to find the best VPN for Windows.
Finding the Best VPN For Windows
At this point, you should consider the key features that make a VPN a suitable choice for Windows. And we are here to say: nothing comes for free.
If you are one to consider a free VPN, you should be aware of its limitations. Usually, the troubles a free VPN can cause may not be worth the benefits. Usually, these types of free software work as browser extensions. And these do not offer full encryption and protection, since you're not just sending traffic through the browser – almost every app on your Windows device is connected to the Internet.
Moreover, free VPNs might be incredibly slow and easily blockable. In some cases, hackers are not the only threat out there, as the providers might use you to gather information. There were numerous cases in which free VPN providers took advantage of their users, sold their data, or used their PCs as exit points.
So, the point is to find a VPN provider that can offer full support and protection for your device. And here are the main things you should consider when looking for a VPN for your Windows PC:
Connection protocols the VPN supports
The number of servers
The allocation of the servers (globally)
Speed
Whether the service logs your information
The operating systems it supports
Whether it is able to unblock content
If it is more suitable for business or personal use (depending on your needs)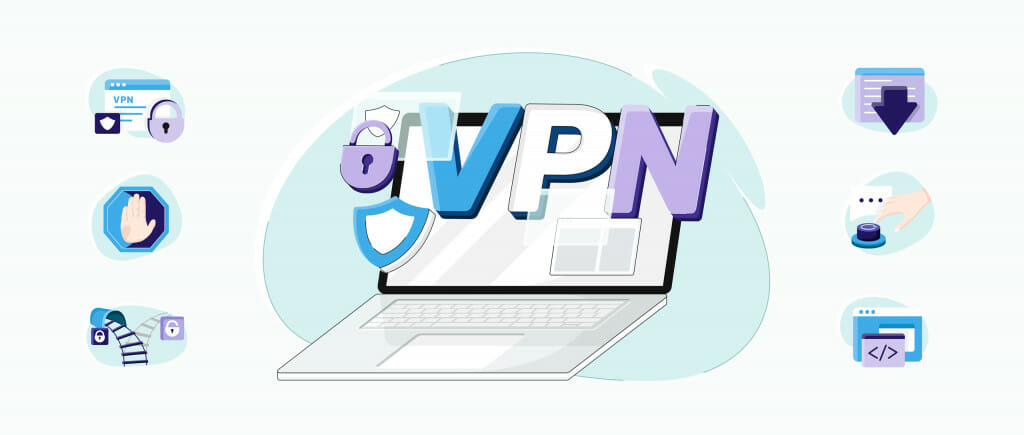 The Very Best VPNs For Windows
To facilitate your process, we have provided a list of the most reliable VPN service choices, both in India and worldwide.
NordVPN is undoubtedly one of the best choices for the Indian market, as it provides top-quality protection and anonymity. This VPN delivers a user-friendly app, along with incredible speeds for both streaming and downloading.
After all, you can't go wrong with NordVPN. And if you're still not convinced, NordVPN offers a 30-day money-back guarantee.

Another great choice for Windows is ExpressVPN. This provider has made a name for itself by being the fastest VPN around with some of the best streaming unblocking capabilities on the market. In recent times, however, ExpressVPN has made a drastic switch by focusing on top-notch security features, while keeping everything that made it great intact.
ExpressVPN is one of the more expensive VPN providers. However, its cost is more than made up for by blazing speeds, one of the largest networks of servers, and air-tight security.

The fastest VPN for Windows!
Unlike ExpressVPN, Surfshark is the best budget option. This VPN offers good speeds and a range of unique features.
Another great thing about Surfshark is that this is one of the few providers that have unlimited device support. And it's great at unblocking geographically restricted content, especially when it comes to Netflix.

The most affordable premium VPN provider in the world!
PureVPN is another excellent choice for the Indian market, as it offers detailed documentation on how to overcome the state-imposed regulations.
PureVPN is one of the best VPN for PC, because of its simple app, an insane amount of servers all over the world, and streaming unblocking capabilities that get better by the day.

One the most user-friendly VPNs for Windows!
Get Ready for The Indian Market's Future
The authorities in India are still working on Internet regulations and imposing additional limitations. If we take the western world as something to go by, the limitations will only increase and become worse.
So, it's safe to say that VPNs are the future's must.
No question, there are numerous free and paid versions. Even so, you must be too picky when you download a VPN for Windows, as a free one might harm your connection instead of improving your anonymity.
So, if you value good speeds, anonymity, and untraceable data, make sure to pay for your services and choose a reliable provider for the cause.