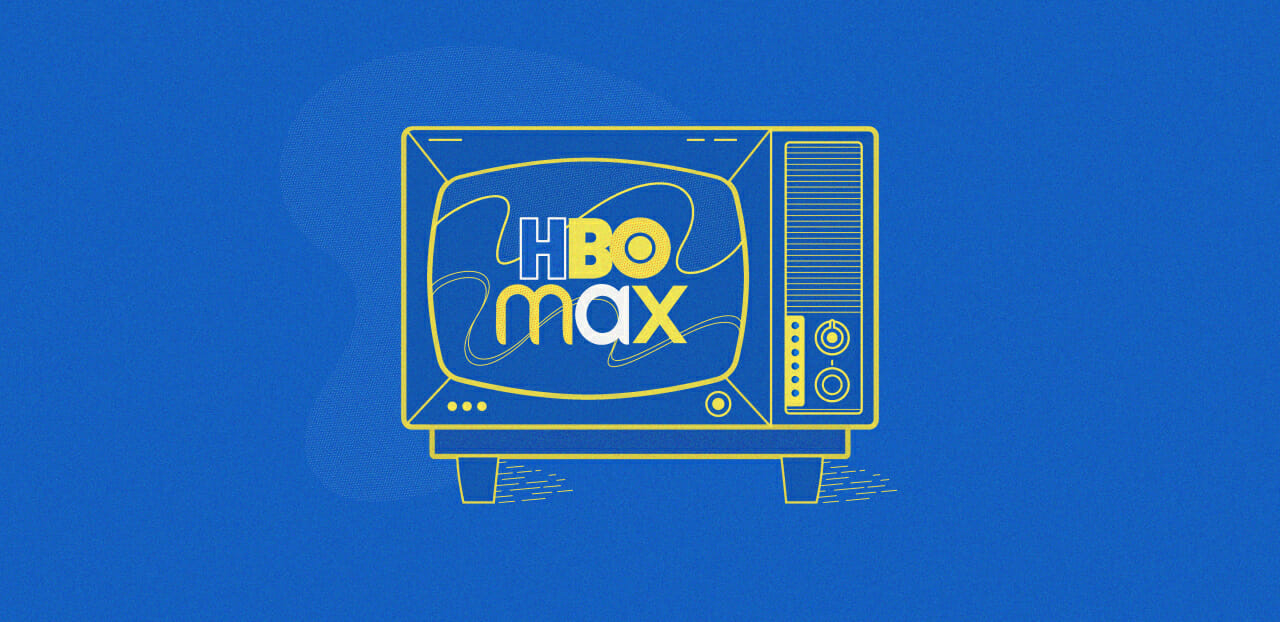 Here's how you can watch HBO Max in India
HBO Max, WarnerMedia Entertainment's streaming service, has quickly gained popularity because of the exciting exclusives on offer.
Apart from the popular HBO shows you know and love, this diverse platform hosts a multitude of other options, including shows from CNN, DC Comics, TBS, TNT, Cartoon Network, and more!
If you are wondering why Friends is no longer on Netflix, well, it's now available on HBO Max. And that's not it! Several shows and movies have shifted from other streaming platforms to HBO Max.
On top of that, the new streaming service is hard at work making its original shows and movies. And like everything HBO – it's to die for!

So subscribing to it is a no-brainer. That is if you are in the States! 
Until now HBO Max and all of its streaming goodness have only been available in the US. And even though there are plans to expand the streaming platform, there is no way of saying or knowing when will that happen.
Luckily, we know how you can get HBO Max from pretty much anywhere. So stay tuned!

What's on HBO Max?
What makes this platform so stellar is the amount of – 10,000 plus hours – shows, web series, and movies from multiple genres.
If we try and talk about each of them, we are probably going to be here all day.
So here are some of our and probably your favorite picks, available EXCLUSIVELY on HBO Max:
Lord of the Rings
The Big Bang Theory
Selena + Chef
Game of Thrones
Rick and Morty
Doctor Who
Aquaman
Joker
All seasons of Friends
Godzilla vs. Kong
Almost all DC Movies
Zack Snyder's Justice League
The Boondocks
Lovecraft Country
South Park
Matrix
West World
Looney Tunes
Raised by Wolves
Unpregnant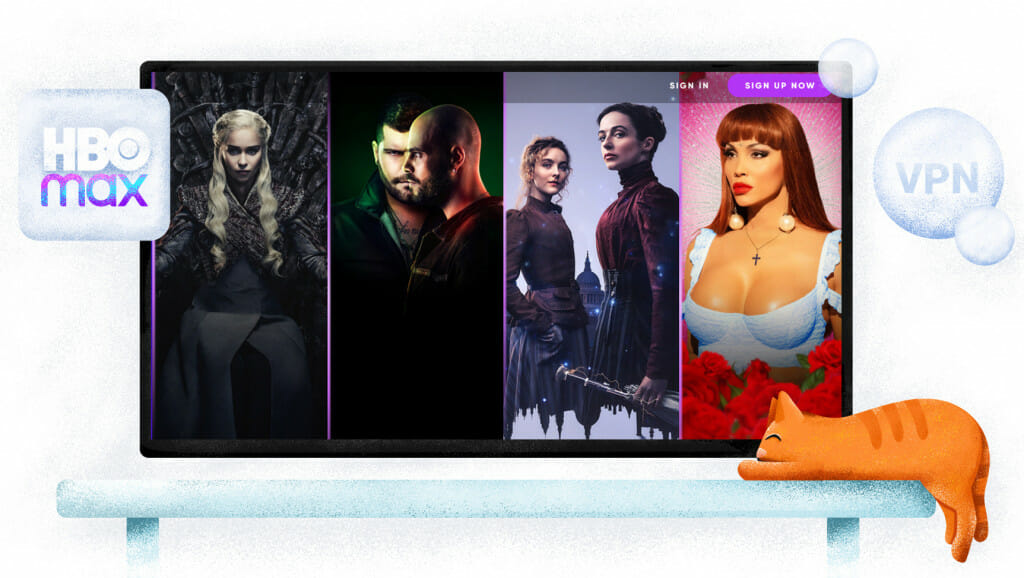 And that doesn't even begin to scratch the surface of everything the platform has to offer.
After picking up some speed, HBO Max will not be the exclusive home to everything DC, Warner Bros., and some other film-industry giants have to offer, with movies coming out on the platforms as soon as they hit theatres.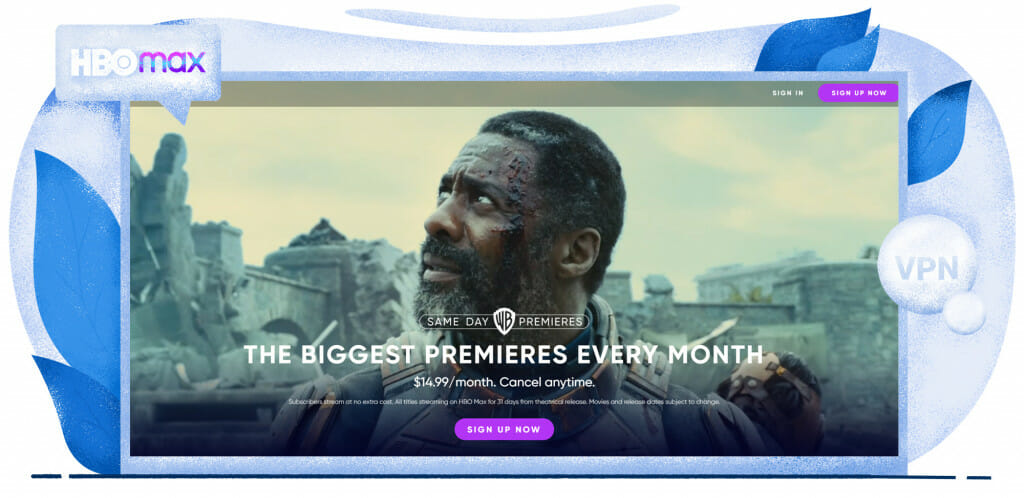 Can You Get HBO Max In India?
Unlike Netflix and Amazon Prime, HBO Max has not officially launched in India.
But, because of the potential to thrive in the Indian market, we are hoping that the platform would launch soon.
This year HBO Max will be available in Latin America and a few parts of Europe.
Hopefully, the next phase would be to have an official launch in Asia — India being its biggest market.
In fact, at the APOS Summit 2020, head of international at WarnerMedia, Gerhard Zeiler, said:
"If you want to be a strong global player, you have to be strong in Asia-Pacific. In India, we don't have the scale that we want and where we have to be. In order to get there, the workhorse will be HBO Max."
However, if you don't have the patience to wait for the launch (whenever it may be), you can enjoy HBO Max in India right now!
If you have the right tools…
How Can You Get HBO Max In India Right Now?
HBO Max might have some of the toughest geographical restrictions in the business, but that doesn't mean you can't get around them!
So in short: Yes, you can stream HBO Max in India!
So, if you want to watch Zack Snyder's Justice League or reminisce about the good old days by binge-watching Friends again or Game of Thrones, you can.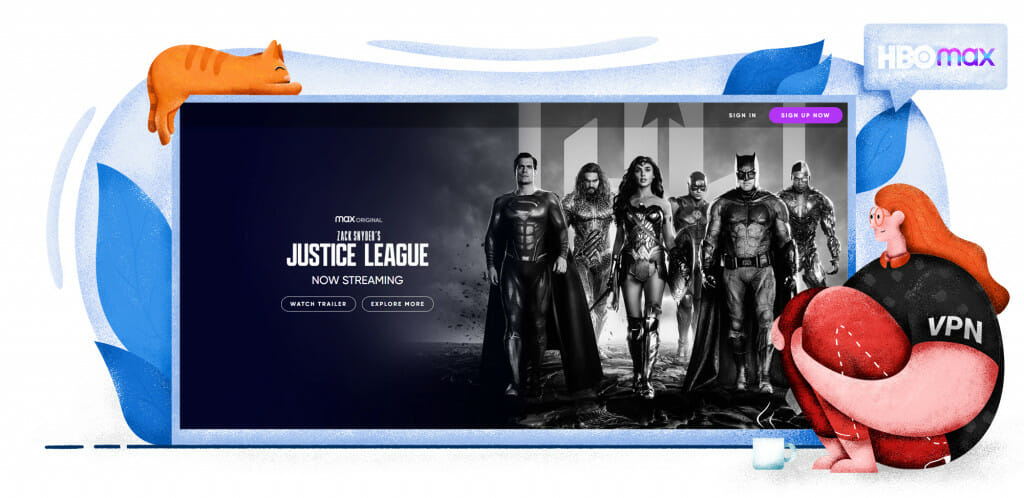 To do so, you need to solve two issues:
Find a way to subscribe to HBO Max
Bypass geographical restrictions
But if only it were that simple. The problems you will face are:
HBO Max only accepts US-issued bank cards
Bypassing geo-blocks that are some of the toughest among all of the streaming services
But no worries, there are ways to get through this!
Choosing The Right VPN For The Job
The first and most important thing you need to get HBO Max is a good VPN.
This is essential!
Only a VPN allows you to virtually change your location and trick streaming services into thinking you are in countries where they are available.
You might be thinking: Well, that's no issue! There are so many VPNs around that I will surely find one that works!
We're going to stop you right there.
Streaming services, and especially HBO Max, know everything there is to know about VPNs and have implemented ways to block them. So just about any free VPN won't cut it. You need one that will actually work.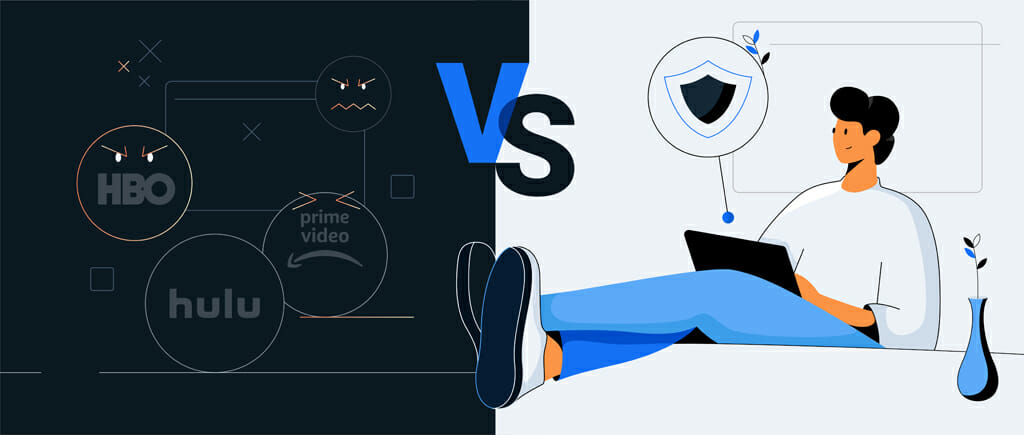 So What Is The Best VPN For HBO Max?
We've done our research and we have run our tests.
According to our trials, NordVPN is hand down the best and most recommended option to stream HBO Max in India.
And we can prove it to you:
With 5700+ servers spanning across more than 70 countries and 1800+servers in the US alone, NordVPN is a force to be reckoned with in the VPN industry.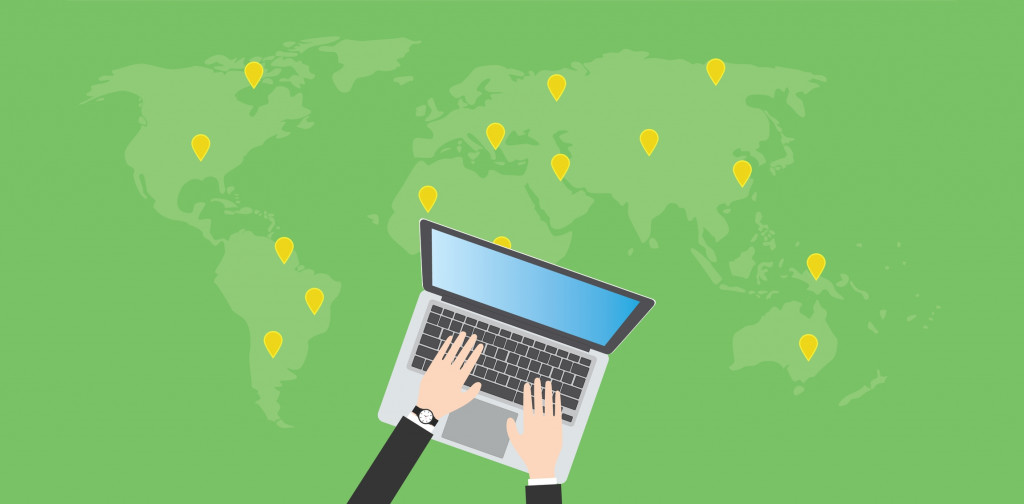 Additionally, the service is boosted by the SmartPlay feature, which combines the best features of Smart DNS and VPN technologies.
This feature automatically chooses the best possible streaming servers, so you won't have to choose one manually.
Above all, NordVPN is difficult to block. Thanks to the introduction of its Obfuscation technology, it cleverly disguises the VPN footprint, making it undetectable to blocks and firewalls.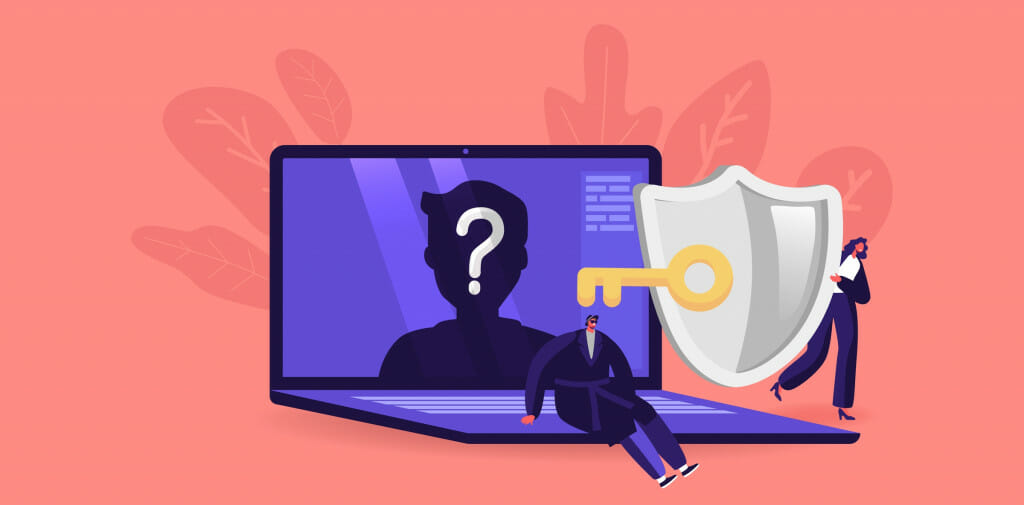 NordVPN works across multiple platforms, including macOS, Windows, Android, Firestick, Fire TV, etc., so you can stream on any device you prefer.
It can support six users simultaneously, so you can always enjoy uninterrupted streaming.
NordVPN
The best VPN to access HBO Max from India!
Getting an HBO Max Subscription: The Ultimate Guide
Now that the VPN issue is all sorted out, time to move on to actually getting the streaming service.
Here's what you are going to have to do.
#1. Subscribe to NordVPN, install and launch it connecting to a US server.
#2. Since the only way to pay for HBO Max is via an American card, you might think all hope is lost. But it's not!
Our friends at US Unlocked can help you out.
Simply visit them, create an account, once approved, top up your profile with the appropriate amount (HBO Max is $9.99/month), and that is it!
Luckily they accept bank transfers from India, so even if you don't have a card, no problem!
Get your virtual US bank card today with US Unlocked!
#3. Visit HBO Max, pay via your US Unlocked virtual card, and start watching your favorites!
Where HBO meets so much more
Now that all is (un)locked and loaded, you can watch everything HBO Max has to offer without resorting to piracy.
This platform is definitely a leg up from HBO Go and HBO.
And now you don't even have to wait around for HBO Max to be announced in India.
NordVPN has got you covered, ensuring superfast speeds and uninterrupted streams in India. So you can start enjoying all of the new releases, and all of your favorites straight away!
Don't forget the popcorn – you are going to need it!