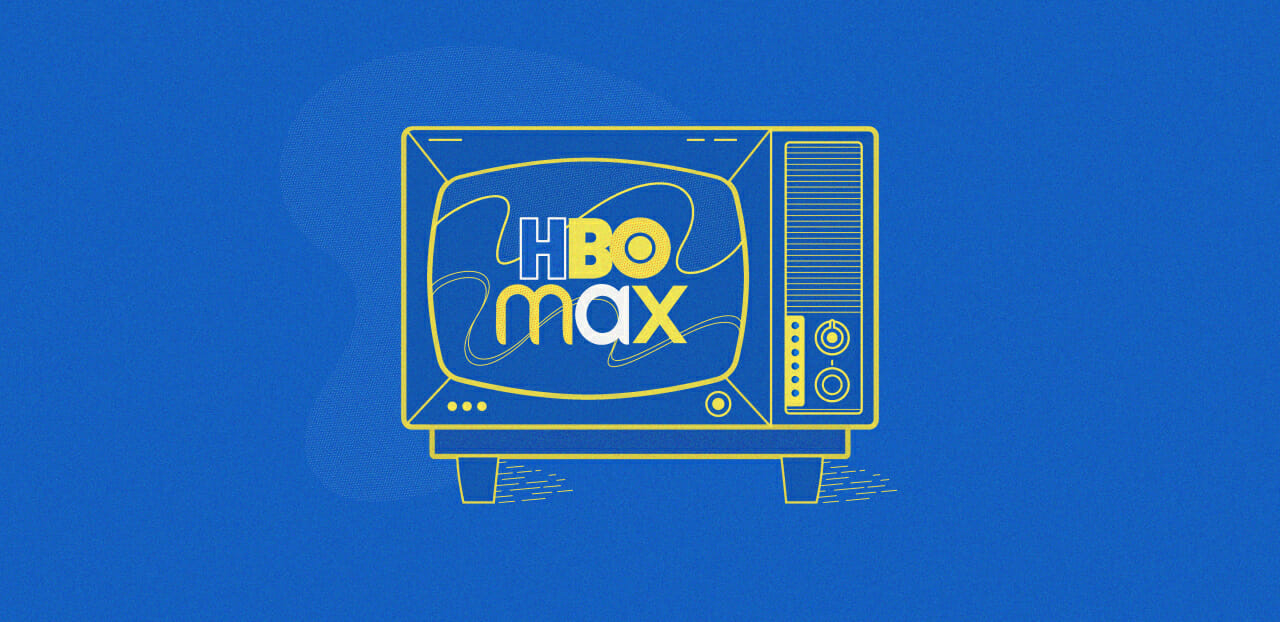 Here's how you can watch HBO Max in India
HBO Max, WarnerMedia Entertainment's streaming service, has quickly gained popularity because of the exciting exclusives on offer. And who could argue? It's HBO!
Apart from the popular HBO shows you know and love, this diverse platform hosts a multitude of other options, including shows from CNN, DC, TBS, TNT, Cartoon Network, and so much more!
If you've been wondering where can you stream all of the DC movies, and hit shows such as Game of Thrones, Raised by Wolves, The Sopranos, and so many more, well, it's because they're all on HBO Max!
On top of that, the new streaming service is hard at work making its original shows and movies. And like everything HBO – it's to die for!

So subscribing to it is an easy call. The problem is, HBO Max isn't available everywhere! 
Until recently, the platform and all of its streaming goodness have only been available in the US. And even though the platform has expanded into other counties, it's definitely not coming to India any time soon. And Disney+ Hotstar doesn't even scratch the surface of everything HBO Max has to offer.
Luckily, we know how you can get HBO Max from pretty much anywhere. So stay tuned!

ExpressVPN: Your personal guide to HBO Max!
What's on HBO Max?
What makes HBO Max stand out from all of the other streaming platforms is the sheer amount of quality content. We're talking over 10,000 plus hours of shows, web series, and movies you just won't get anywhere else!
If we try to list everything that's on the streaming service, we're probably going to be here all day. So here's just a taste of everything this new streaming giant has to offer.
Movies
HBO Max has no shortage of movies that are beloved and sought by everyone. We're talking about some of the best cinema from movie giants such as WarnerBros. Entertainment, DC Movies, and HBO themselves.
We're talking: all of the Harry Potter and the Fantastic Beasts and Where to Find Them movies. The Lord of the Rings trilogy. The Matrix movies, including the latest Matrix Resurrections. And every single DC movie ever released, including Suicide Squad, The Suicide Squad [nothing confusing about that], all of the Dark Knight movies from Christopher Nolan, Joker, and even the latest The Batman movie starring Robert Pattinson.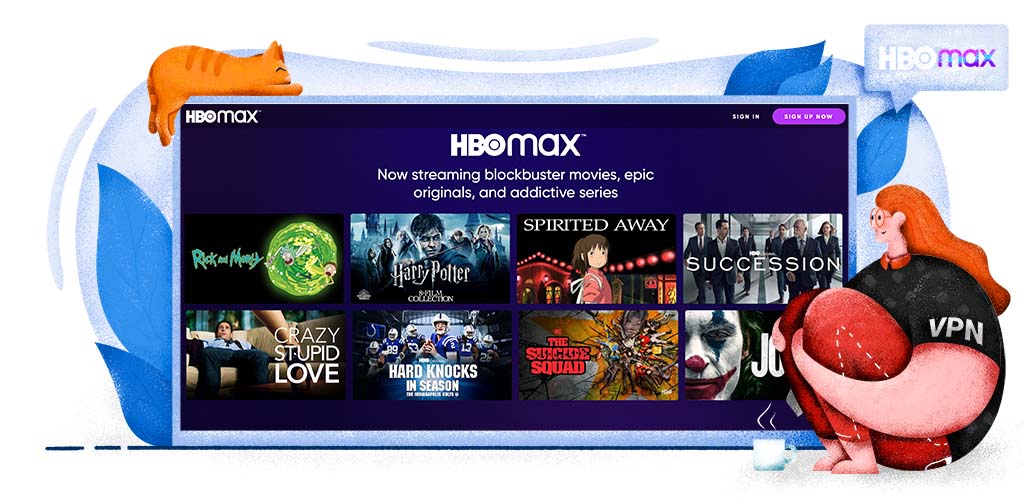 This doesn't even scratch the surface of what HBO Max can offer you. The platform is home to over 2,000 movies, all of them equally good!
---
But a huge selection of great movies isn't even the best thing about HBO Max. What really sets this platform apart from all the rest, is that HBO Max is the only streaming platform that gets movies upon release! And how many streaming platforms can brag about that?
Back in the COVID days, HBO Max would get movies as soon as they were released. But after a few legal mishaps, they now get the newest WB movies 45 days after their theatrical release. Which is still pretty sweet!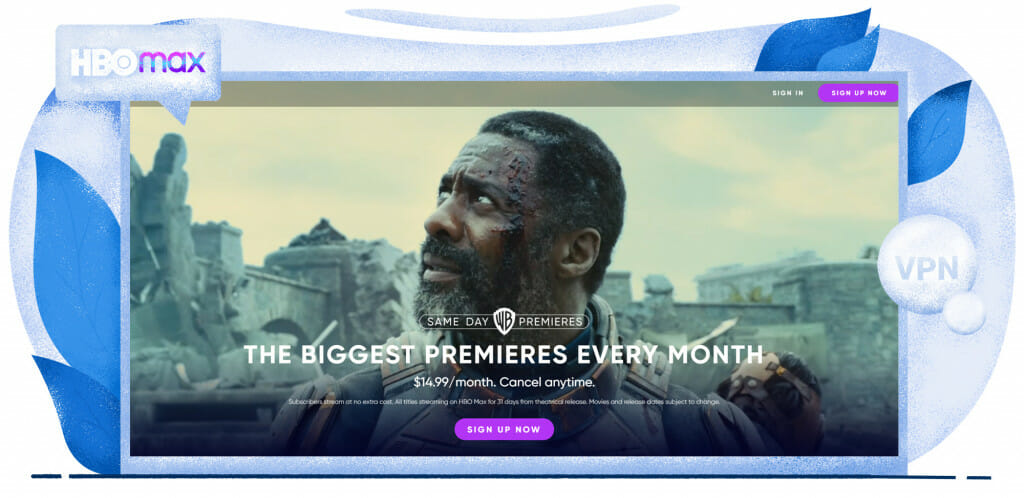 Shows
Movies are good and all, but when you hear HBO, you can bet your last dollar everyone immediately thinks about their avalanche of hit shows and series.
Throughout TV and entertainment history, HBO has released some of the most acclaimed, beloved, and sought-after shows. The mere mention of Game of Thrones, The Sopranos, Sex and the City, True Detective, Euphoria or The Wire makes anyone inexplicably break out the popcorn. And HBO Max is the platform where you can stream all of it!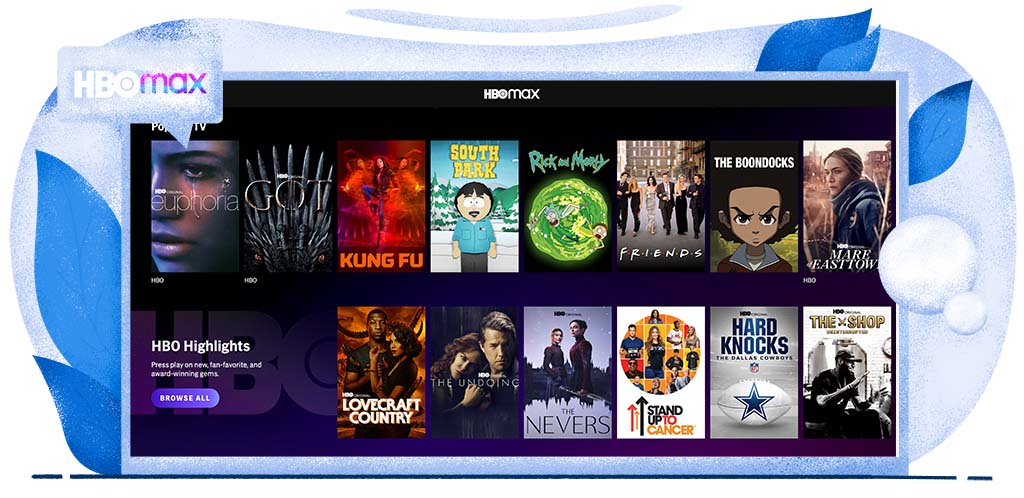 But HBO Max didn't just stop at what HBO had to offer. As soon as the platform launched, it started pumping out show, after show, after show. Nearly all of them – hits, all of them with the watch, and all of them HBO!
We're talking shows like Mare of Easttown, The Undoing, Tokyo Vice, The Gossip Girl Reboot, and so on. And it's not stopping any time soon!
Apart from its own shows, and everything HBO has to offer, HBO Max managed to get its hand on pretty much everything one would want to stream. This includes Friends, South Park, Rick and Morty, The Vampire Diaries, The Big Bang Theory, and many, many, MANY more all-time greats.
What can we say? HBO truly knows how to make series!
Can you get HBO Max in India?
Unlike Netflix and Amazon Prime, HBO Max has not officially launched in India. But, because of the potential to thrive in the Indian market, we are hoping that the platform would launch soon.
In 2022 HBO Max has been finally made available in Latin America and a few parts of Europe. And, hopefully, the next phase of expansion will be an official launch in Asia — India being its biggest market.
In fact, at the APOS Summit 2020, the head of international at WarnerMedia, Gerhard Zeiler, said:
"If you want to be a strong global player, you have to be strong in Asia-Pacific. In India, we don't have the scale that we want and where we have to be. In order to get there, the workhorse will be HBO Max."
However, if you don't have the patience to wait for the launch (whenever it may be), you can enjoy HBO Max in India right now!
You just have to have the right tools and our guide…
How can you get HBO Max in India right now?
HBO Max might have some of the toughest geographical restrictions in the business. But that doesn't mean you can't get around them!
So let's get this out of the way first: Yes, you can stream HBO Max in India!
If you want to watch Zack Snyder's Justice League or reminisce about the good old days by binge-watching Friends again or Game of Thrones, you can.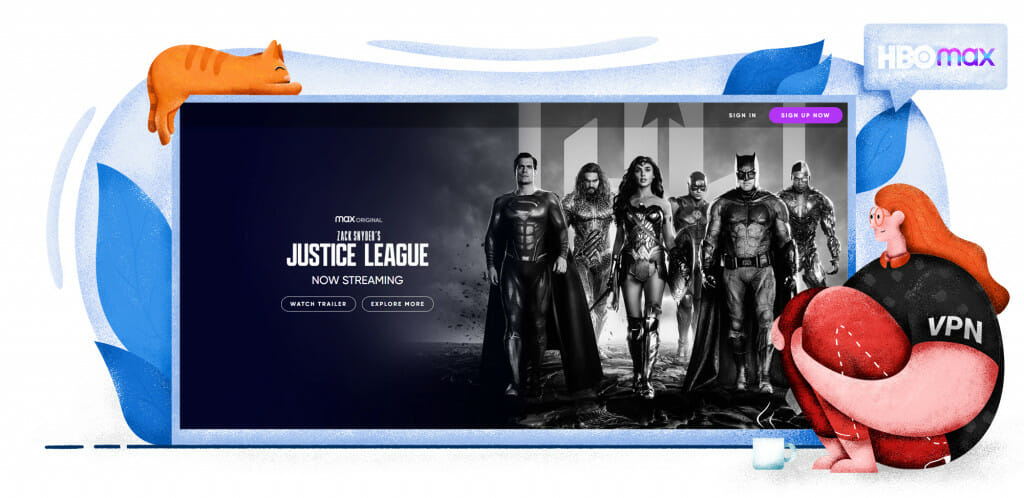 To do so, you need to solve two issues:
Bypass the geographical restrictions that prevent you from accessing the platform.
Find a way to subscribe to it, since original-recipe HBO Max only accepts US-issued bank cards and payment methods.
This might seem like an unsolvable task. But no worries! We have all of the solutions!
Choosing the right VPN for the job
The first and most important thing you need for the job is a good VPN.
This is essential!
Only a VPN allows you to virtually change your location and trick streaming services into thinking you are in countries where they are available.

Want to know what else VPNs can do?
Check out our complete list of VPN features!
You might be thinking: Well, that's no problem! There are so many VPNs around that I will surely find one that works!
We're going to stop you right there. Streaming services, and especially HBO Max, know everything there is to know about VPNs and have implemented ways to block them. So just about any free VPN won't cut it. You need one that will actually work.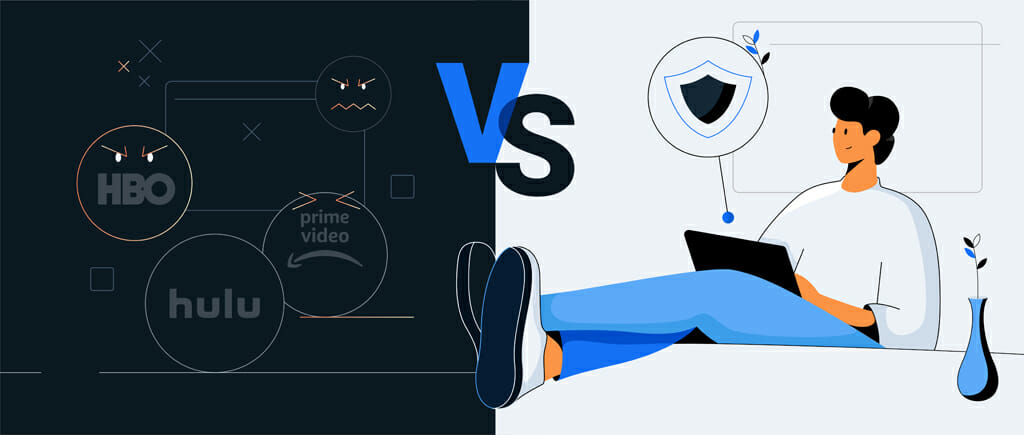 So what is the best VPN for HBO Max?
We've done our research and we have run our tests. And when trying to get your hands on a streaming service as sophisticated as HBO Max, there can be no shortcuts. You simply need the best service out thetre.
And there is only one crowned king of the VPN world: ExpressVPN!
But you shouldn't .just take our word for it. Here's what makes ExpressVPN the absolute best service for the job:
ExpressVPN has come of the best US servers in the industry!
Stable, fast, and extremely reliable, this VPN will get you streaming in no time!
This just might be the best provider to unblock streaming services. And HBO Max is no match for ExpressVPN's unblocking awesomeness.
Build with streaming in mind, ExpressVPN can unblock nearly any streaming service with ease, making sure nothing will be in the way of your viewing pleasure.
ExpressVPN is ranked as the fastest VPN in the world. And when streaming from across the globe, speed is all that matters!
Thanks to ExpressVPN's incredible speeds, you will be able to stream everything HBO Max has to offer as though you are in the States yourself!
ExpressVPN
Check out everything that makes ExpressVPN the best!
Getting an HBO Max Subscription: The Ultimate Guide
Now that you know what is the best VPN for the job, it's time to tackle how to get the actual streaming service.
Here's what you are going to have to do.
#1. Get ExpressVPN, install, launch and connect it to a US server.
#2. Since the only way to pay for HBO Max is via an American card, you might think all hope is lost. But it's not!
Our friends at US Unlocked can help you out.
Simply visit them, create an account, and once approved, top up your profile with the appropriate amount. That is it!
Luckily they accept bank transfers from India, so even if you don't have a card, no problem!
Get your virtual US bank card today with US Unlocked!
#3. Head on over to the HBO Max website, pay via your US Unlocked virtual card, and start watching your favorites!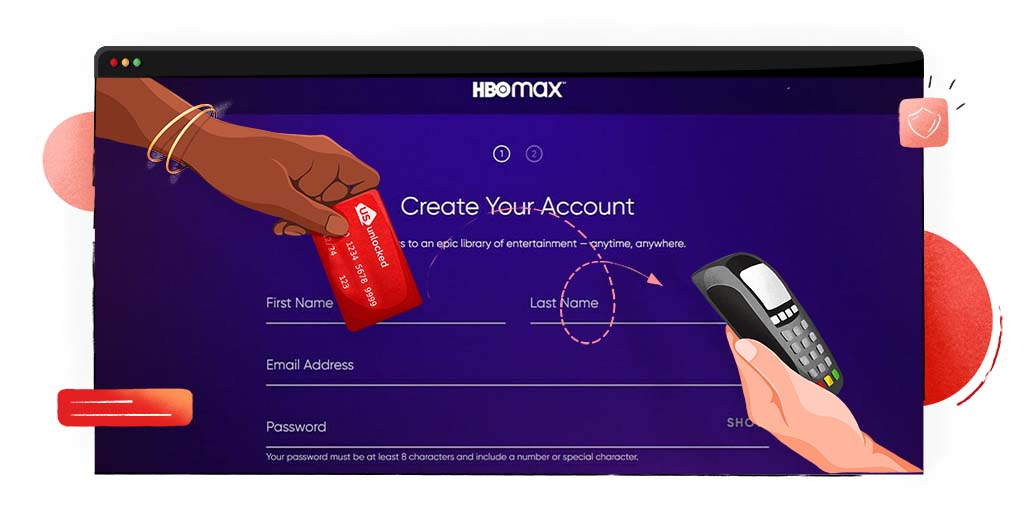 Where HBO meets so much more
Now that all is (un)locked ? and loaded, you can watch everything HBO Max has to offer without resorting to piracy. And you don't even have to wait for the platform to be launched in India, how cool is that?
With ExpressVPN by your side, you will be able to stream some of the best entertainment out there as soon as it comes out. We don't know about you, but that sound like heaven to us!
Don't forget the popcorn – you are going to need it!