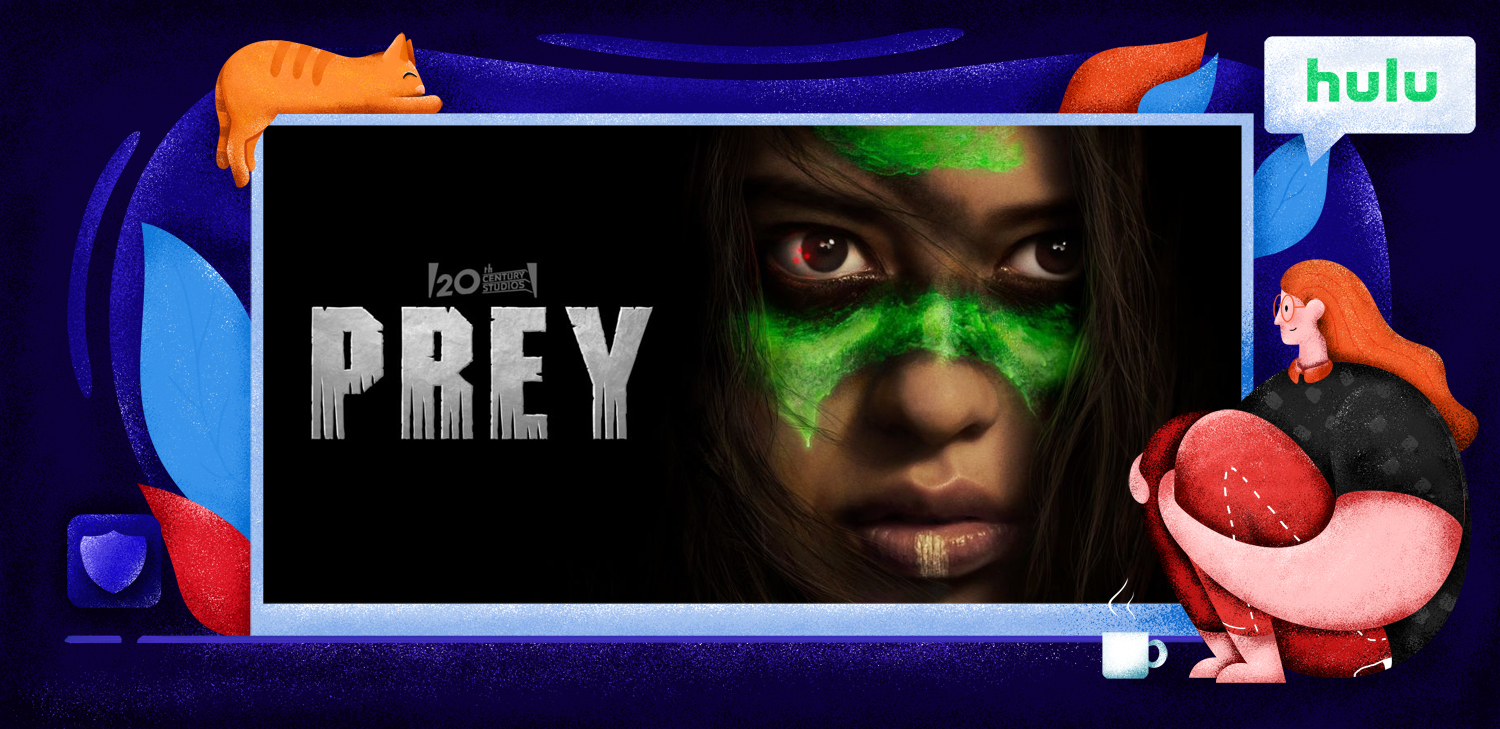 How to watch Prey in India?
Prey is the Predator sequel we have all been waiting for. Smart, intense, fateful to the original, best of all – scary! tThis may very well be the best we've seen the intergalactic hunter since 1987. Maybe even the best ever!
Prey is packed with talent. Directed by Dan Trachtenberg, who previously gave us the sleeper hit 10 Cloverfield Lane, and starring the richly talented May Midthunder, this movie truly is the sequel prequel we have been waiting for for decades. The only big sin this movie commits is that it didn't get a full theatrical release.
And this is where the problem lies. Most of YouTube is currently praising this awesome movie because most of the world has already seen it. We, in India, might not be so lucky.
So we've decided to give it to you straight and tell you exactly how you can stream the movie right now from the comfort of your home!

Stream Prey with ExpressVPN!
Who is streaming Prey in India?
No one, apparently.
The movie Prey definitely should have been a theatrical release. So the only way to watch the film was through streaming services that vary from country to country.
In the US, for example, the movie is streamable on Hulu – the streaming service that is actually responsible for giving us the streaming service.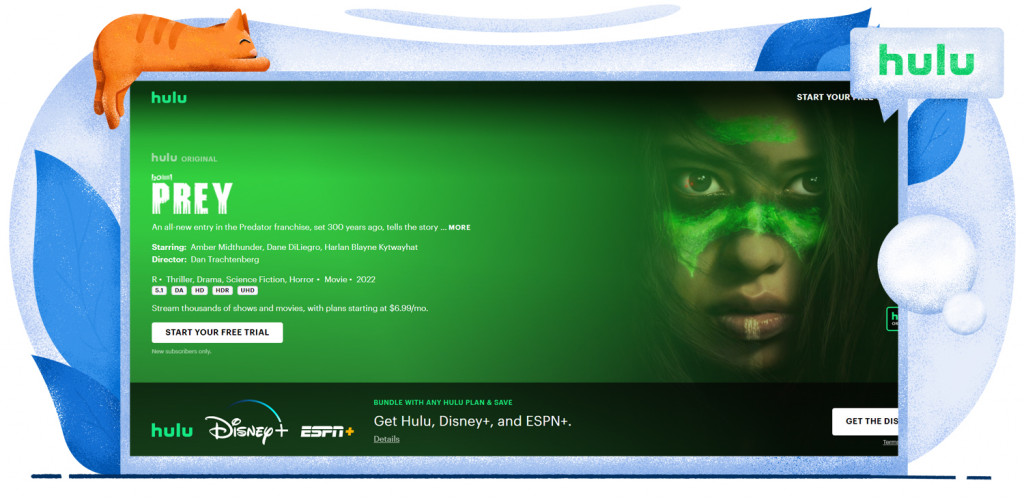 But because Hulu is a streaming platform exclusive to the US (and Japan), the rest of the world can watch Prey on Disney+. That is if your part of the world has Disney Plus.

Check out how you can get Hulu too!
India wasn't as lucky, though. And right now Disney+ Hotstar isn't streaming, or even getting ready to stream the movie most of the country is clamoring for.
So is that? Do we give up? What if we told you you could still stream the movie right now without having to stand up? That would be nice, huh?
The one thing you need to stream Prey
OK, so we know this much. Most of the world can stream the movie Prey, but we can't. So, hypothetically speaking, all we'd have to do is appear to be in a country where Prey is available, and we could watch it, right?
Right! And we're here to make that happen!
This, however, is a treacherous journey, and the enemy you face is far more cunning than even the Predator. It's geoblocking!
Geoblocking prevents you from watching content that is not available in your countryand even doesn't let you access entire streaming services. Just like Hulu.

Want to know more?
Find out how geoblocking affects you every day!
Fortunately, through the miracle of modern technology, you can fix this great injustice. All you need is a VPN!
A Virtual Private Network lets you alter your virtual location and make it seem as though you are somewhere else. Preferably, somewhere where the pearly gates of streaming will open up to you and let you watch whatever it is you want to watch!
However, geoblocking is tough. So grabbing just any free VPN off the shelf won't cut it. And when it comes to streaming movies as well-guarded as Prey, you have to go for the best. And the best is ExpressVPN!
But what makes ExpressVPN particularly great for this task? Well:
It's a VPN that excels at both online security and streaming like no other VPN.
ExpressVPN has made streaming unblocking its job, and does it better than any other provider.
It's the fastest VPN around, and when trying to access streaming platforms from India, speed makes all the difference!
You can try it for 30 days and then get a full refund, so you're not risking anything.
Find our more about ExpressVPN in our review!
Now that that's over with, how do you stream the movie?
How to watch Prey on Hulu from India?
The best place to stream the new movie is, of course, the original platform – Hulu.
Getting Hulu might be tricky, but we'll help you out with a guide that covers everything you need to know:
First of all, get ExpressVPN. Any other VPN will fail you, so you might as well get the best from the start.
Install and launch the app, and then connect the VPN to one of the provider's servers in the US.
Next, head on over to the Hulu streaming platform and apply for an account.
This is where things might get a little tricky again. Hulu requires you to have a local payment method and won't accept substitutes.
However, lucky you, you can actually get American bank account details without getting up from the couch. Some of our favorite services to do so are Wise and US Unlocked. It takes moments to sign up, and after you will be able to subscribe and pay for anything in the US!
Use your newfound VPN and virtual bank card powers to complete your registration and get your very own Hulu account!
Enjoy the show! Just don't forget the popcorn!
"It knows how to hunt. But I know how to survive."
If this quote doesn't send shivers down your spine, we can't help you!
Trust us when we say: Prey is one of the best movies out right now and the best Predator sequel ever. Heck, it just might be better than the original! How do we know? Because we've just seen it!
And so can you, now that you know how!