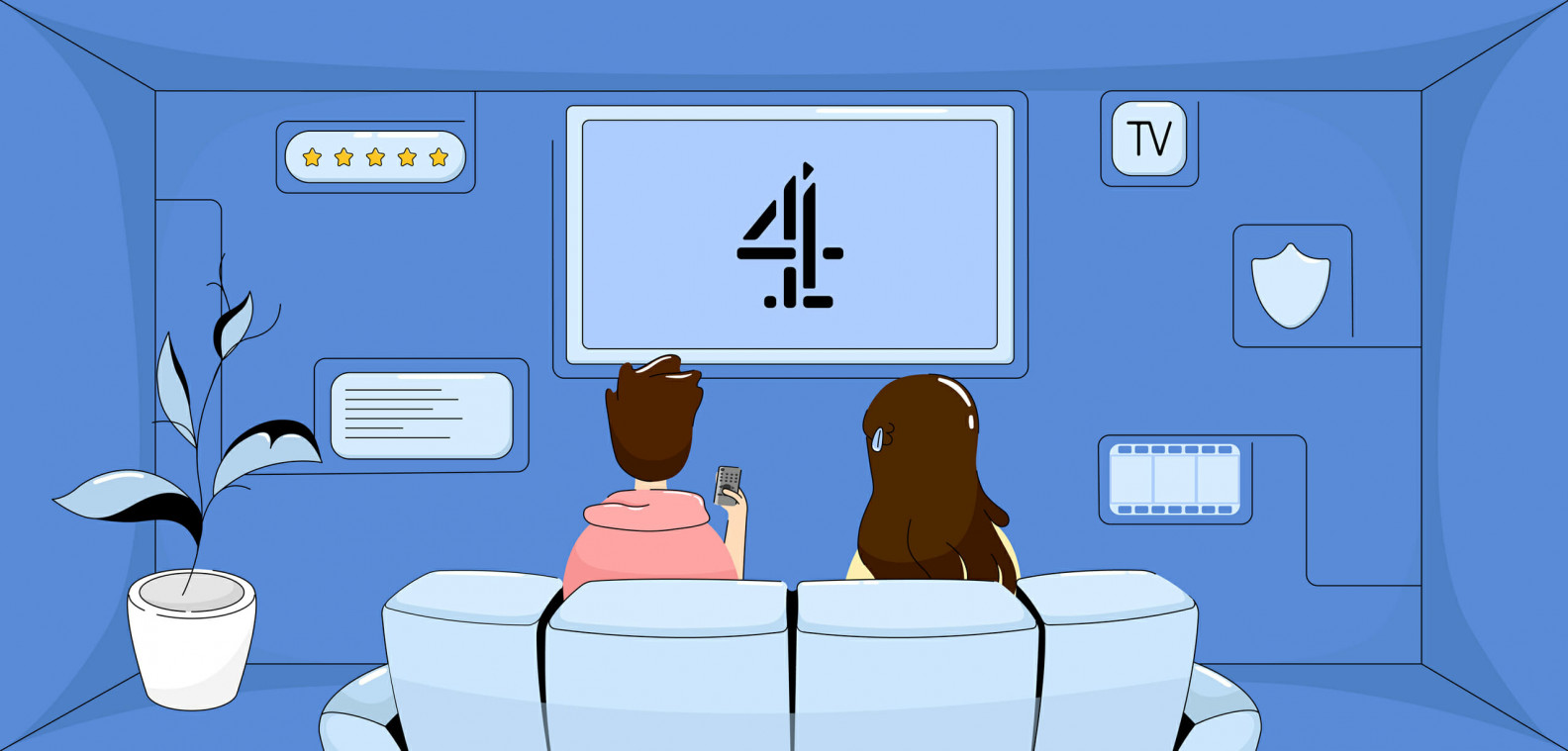 Channel 4 in India? Easy as tea!
If you have never heard of Channel 4, you are certainly missing out. And we'll explain why at great length.
Channel 4 is a public service broadcaster headquartered in the UK. It goes back as far as 1982 when the government found a way to challenge the status quo with innovative content.
What makes Channel 4 different from ITV, BBC or Sky is that it doesn't have in-house production. Instead, it commissions high-quality, alternative content from other UK, US, and worldwide production companies.
And that's not even the best part!
Channel 4 funds itself, primarily by advertising. And it doesn't keep the profits for itself — it reinvests them into its content. They use money-making programming to cover for less popular content, which is also known as the 'Robin Hood' model. And that's just a great thing right there.
Enough with the back-stage action. Let's dig into what makes Channel 4 so special and why everyone wants and should get it.

What makes UK's Channel 4 worth the watch?
What makes Channel 4 unique and special, is that it is legally obligated to continually deliver new content.
And because of this, you can find new and exciting stuff on the Channel nearly every day.
Some of the Channel's most popular content includes such fan-favorites as Big Brother, The Big Bang Theory, Malcolm in the Middle, and The West Wing.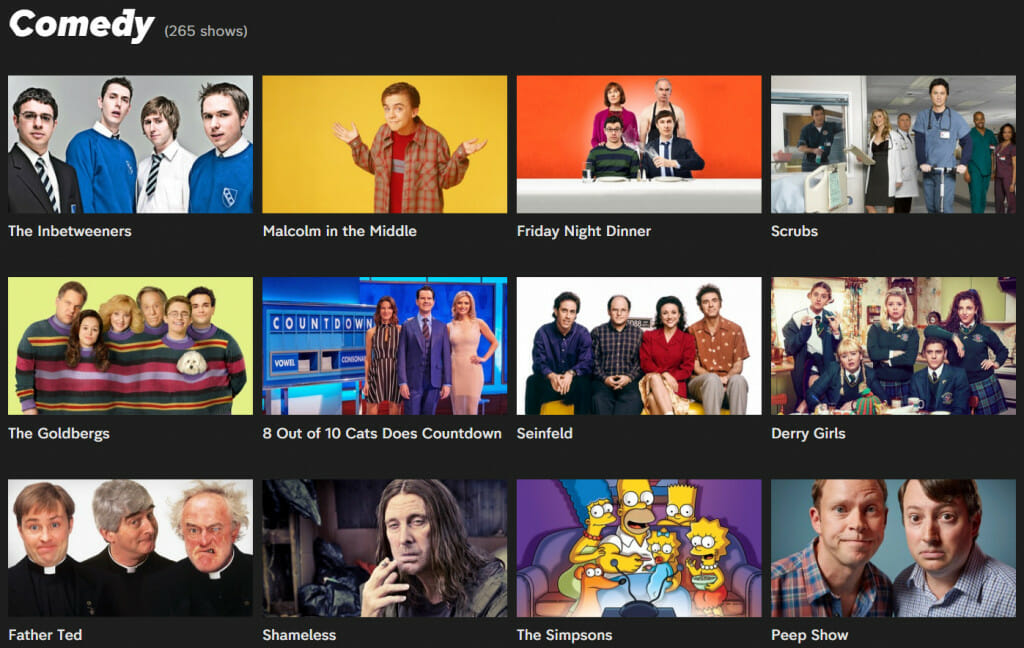 And this doesn't begin to scratch the surface of what Channel 4 actually has to offer!
Sister-Channels
You may be thinking to yourself — So what? One channel can't possibly be that good…
Well, Channel 4 isn't just one channel. This platform has a bunch of subchannels, all of which are there to deliver its audience with the best possible content of any kind.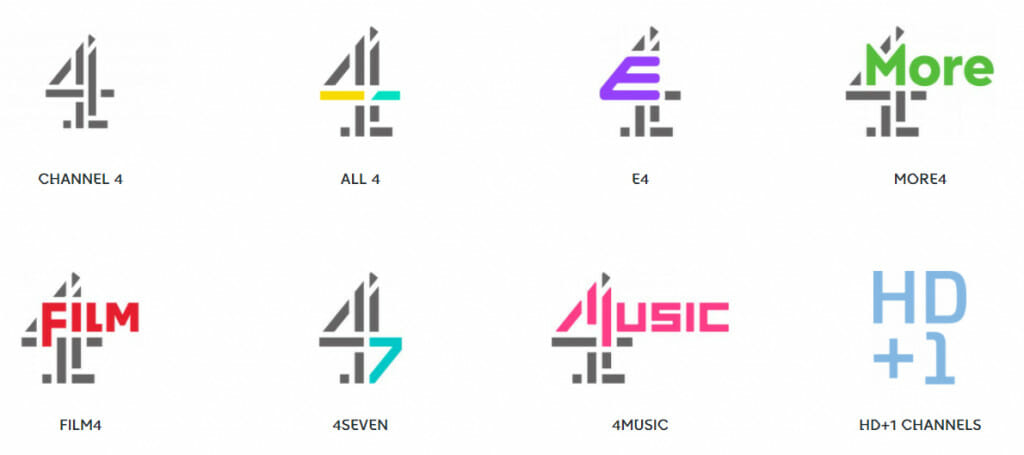 If we try to list all of them, you will probably be here all day. So we will try and limit ourselves to the most noteworthy subchannels. And those are:
Film4 — This Channel is specifically created to stream some of the best movies of all times of any genre, for any audience. As of right now, Film4 is streaming Guillermo del Toro's Oscar Academy Award-winning The Shape of Water, teen-favorite Maze Runner, and even some obscure classics, such as Flight of the Navigator.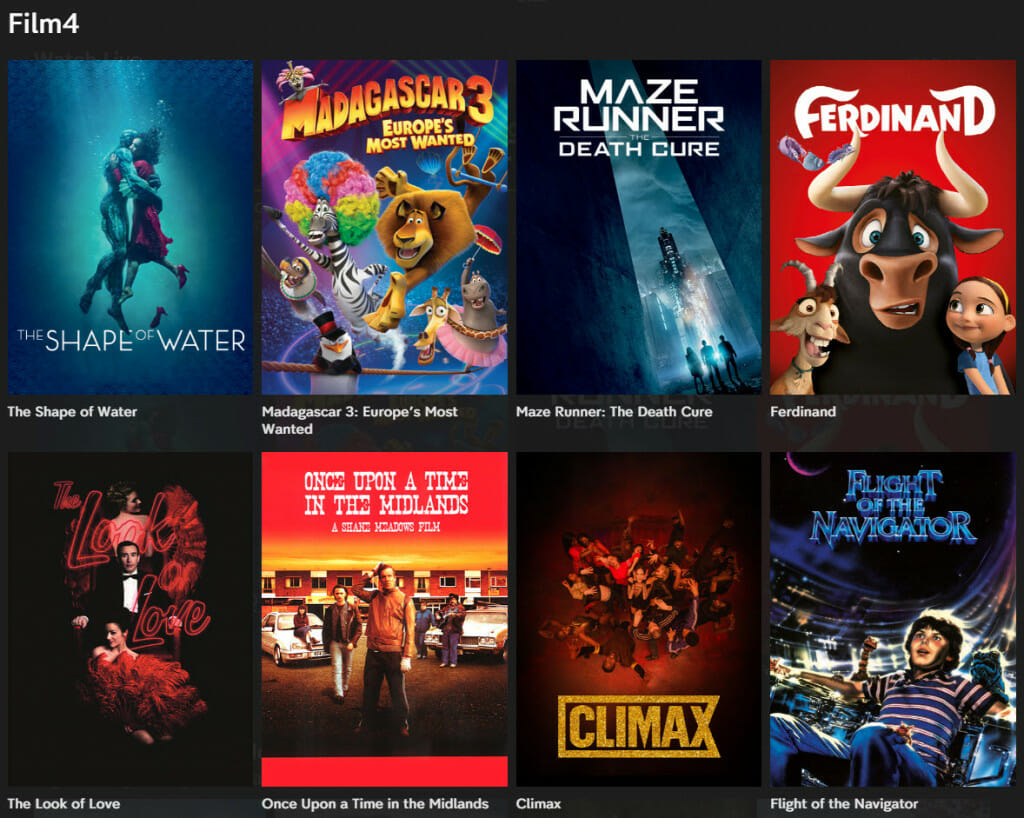 E4 — Speaking of young adults, E4 is Channel 4's sister channel dedicated specifically to broadcasting anything and everything popular with teens.
More4 — Into lifestyle shows? More4 was made for that! Here you'll find all of the comedies, lifestyle, talk shows, and late-night shows you could ever want!
 4Music — Channel 4 even has something for the music lovers with Music4, streaming everything music and entertainment.
All of this
and much more
completely
free!
Channel 4 and Formula 1 broadcasts
Oh, you thought we were done? Not by a long shot!
If you thought that Channel 4 was all about British sitcoms and tea, you are sorely mistaken. Because Channel 4 also has something for sports enthusiasts.
Over the year, Channel 4 has had exclusive rights to broadcast all kinds of unique sporting events, including cricket (which is of special interest for us here), Autumn Nations Cup, even the NFL.
In 2021, however, the most notable thing about Channel 4 sports broadcasts is the Formula 1 races.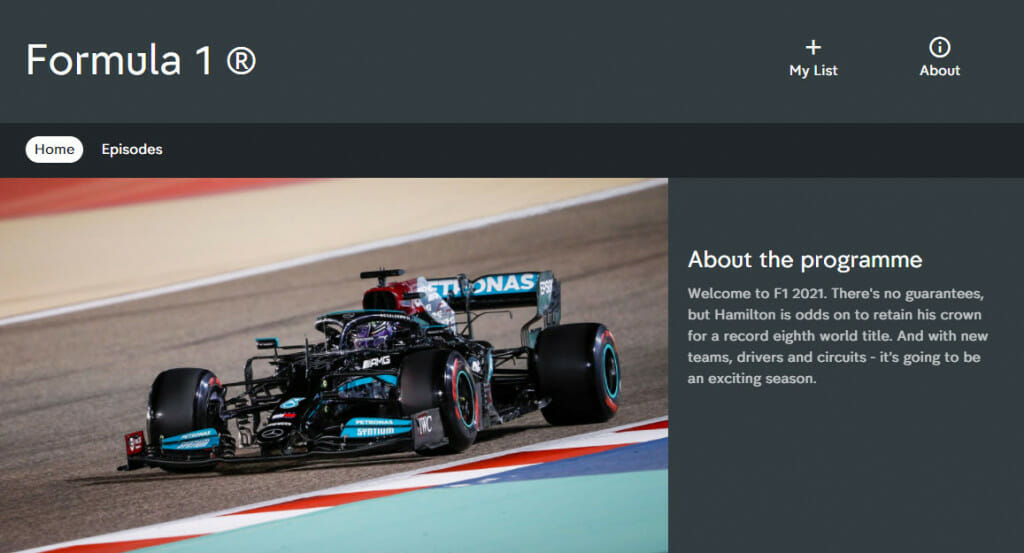 If you haven't heard, there are very few channels in the world that are broadcasting F1 for free this year. Rightsholders don't feel like sharing, so most of the Formula 1 broadcasts are hidden behind paywalls.
Want to know who else is broadcasting F1 races in 2021?
But not Channel 4!
Channel 4 will provide live access to the Bahrain Grand Prix Qualifying Highlights on the 27th of March, and Bahrain Grand Prix Highlights on the 28th of March, along with the Italian Grand Prix in April and Portuguese Grand Prix in April-May.
Can you get Channel 4 in India?
If we said it once, we've said it a million times, Channel 4 broadcasts all of its content for free at the cost of a few ads.
Sounds too good to be true, right?
Well, there is a catch.
Britain's TV tax allows it to provide all broadcasts free both on TV and online. However, people from outside of the UK can't access this content, as it's blocked.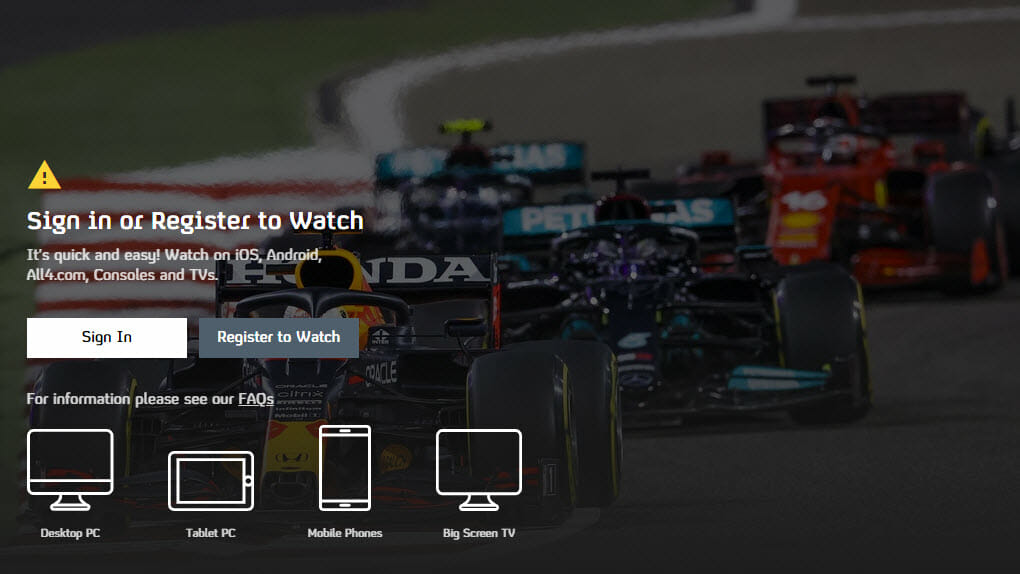 Well, it's blocked until you find a way to unblock it.
And what's the best way to access blocked content? A VPN!

Don't know what a VPN is?
We'll tell you everything you need to know!
What makes a VPN work for Channel 4?
VPN?! Sure thing! There are loads of them!
Well, hold your horses. Not all VPNs are created equal and not all of them work with Channel 4.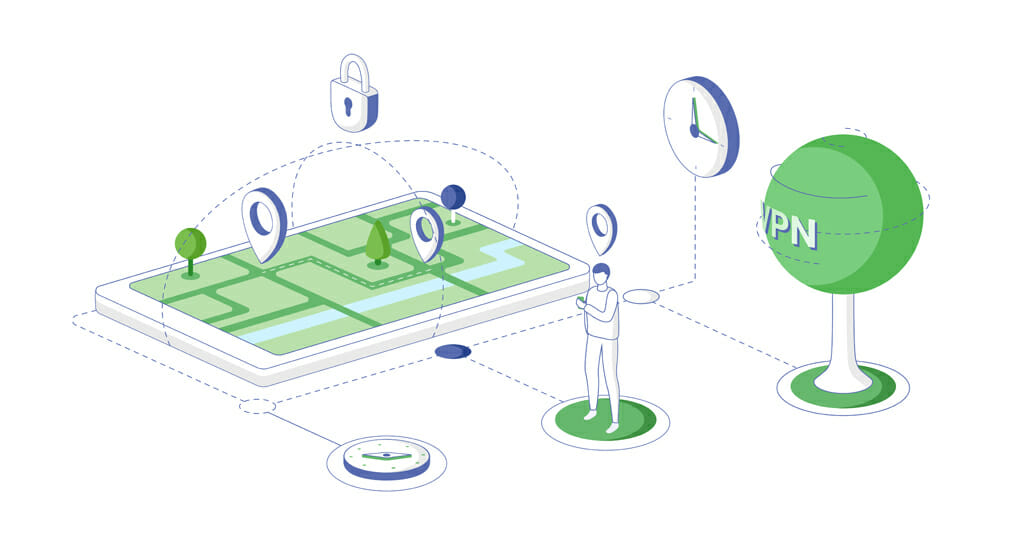 To be able to unblock Channel 4, a decent VPN should meet a few very specific requirements. And here's but a few of the most important things you might want to watch out for:
First of all, you should know that a free VPN won't cut it. Even if you don't care that much about a VPN gathering and selling your data, IP and bandwidth, most free VPNs have very few IP addresses and fewer servers. this means that if they are not already blocked, they will be soon.
Free VPNs are never worth it.
A suitable VPN for Channel 4 should provide a reliable server network in the UK. Channel 4 is a local platform. So, you will have to set your virtual location to the UK to bypass the restrictions and get access to the streaming platform.
Very few VPNs can actually do that, so be sure to choose the one that can.
A VPN should also be fast. You haven't gone through all this trouble to watch the circle spin!
Since a VPN relays your Internet connection through a server halfway across the globe, it should be fast enough to let you enjoy uninterrupted streaming.
The best VPN For Channel 4
We've tried them all and have ruled NordVPN to be the best choice when it comes to unblocking Channel 4.
And we are not just saying that. NordVPN meets all the requirements as no other VPN does.
NordVPN has over 440+ servers in the UK, exceeding all of its competition by hundreds.
It also features Obfuscation for British servers. In other words, local streaming services will not be able to detect that you are using a VPN and so they will not be able to block you for that.
What makes NordVPN unique is its dedicated IP option for the UK. It will make you the sole user of the IP, in the same way as you were living in the UK and had a PC of your own.
NordVPN has is also one of the fastest VPNs around. Optimized for streaming and using the best technologies for platform unblocking, it will get you streaming in HD in no time!
NordVPN
The best VPN to access any British streaming platform
Getting Channel 4 in India: the step-by-step
Trust us, getting Channel 4 in India isn't hard at all. We've been bingeing Kitchen Nightmares for three days ourselves.
Just so you know how easy it is and don't get lost somewhere along the way, here's a guide:
#1. First of all, get NordVPN, install, launch it and connect to a server in the UK. Using NordVPN's SmartPlay feature you can also choose one of the servers that are optimized for streaming.
#2. Go to the Channel 4 website and subscribe. This is mandatory, but there's nothing scary about it and the information is never checked.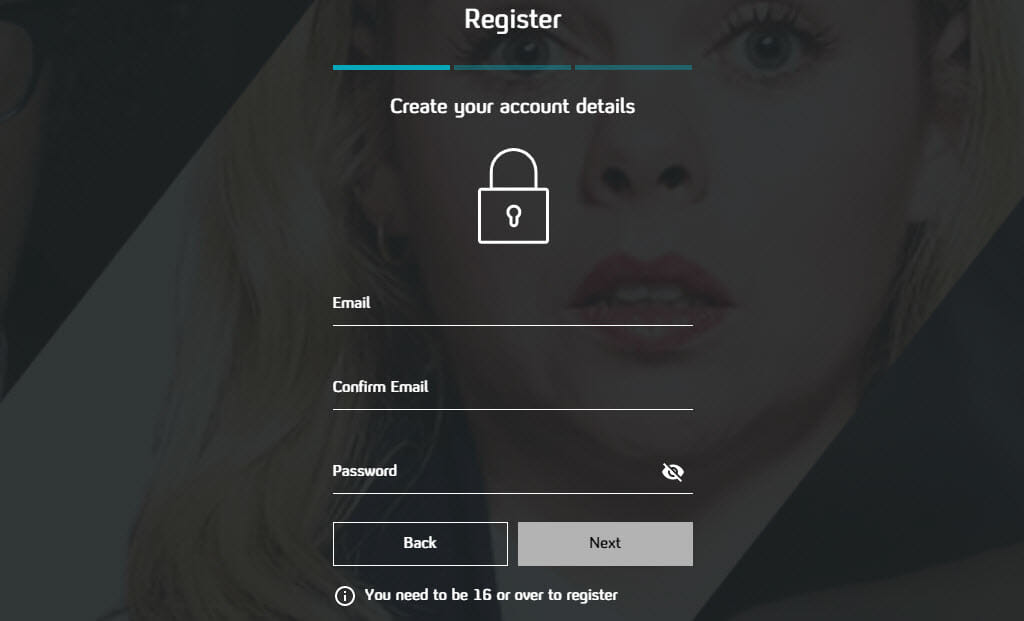 #3. If you don't feel like using your real email, you can use a temporary email service.
#4. You are going to have to use a British postcode, but there's an easy fix for that as well. Head on over to the British postcode generator, grab one and that's it.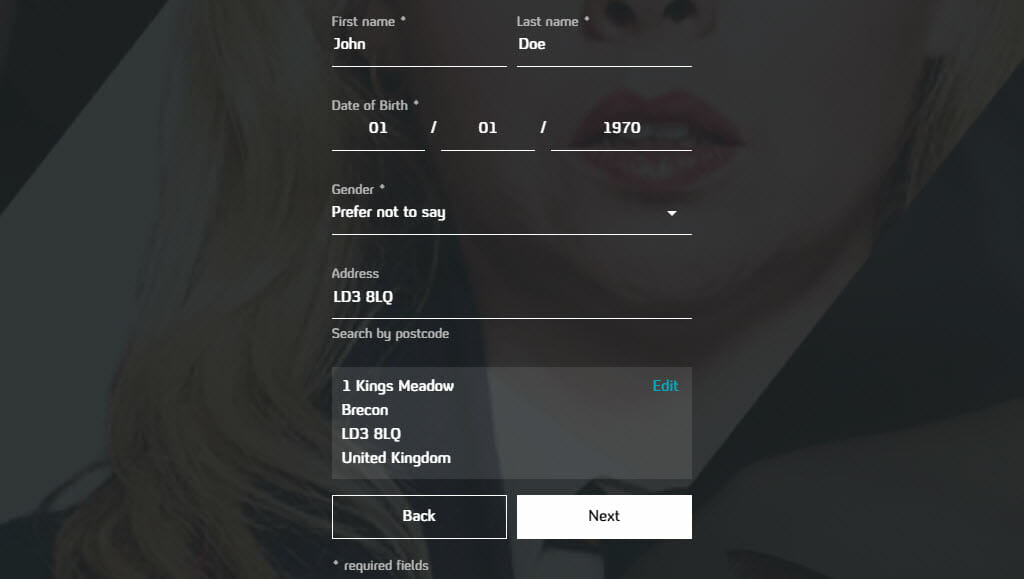 #5. Congrats! You just got Channel 4. Go show off to all your friends!
You will not encounter any additional obstacles. Just keep in mind that the VPN should be on at all times!
Enjoy The Show
Channel 4 is undoubtedly an awesome streaming platform, that offers a wide array of entertainment, including classic shows, TV dramas, and, currently, the fabulous Formula 1 broadcasts.
So if you are in the mood for some posh accents, tea, and crumpets, grab NordVPN and head on over to Britain (at least virtually).