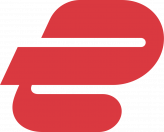 Overview
ExpressVPN is one of the leading VPN providers not only in terms of security but in terms of speed as well. The provider scores high in all of our extensive testing and is certainly one of the best providers today.
Ratings
Features
| | |
| --- | --- |
| Apps | Windows, macOS, Linux, Android, iOS, Chrome, Firefox |
| Price | ₹500.00 per/month |
| Payment methods | PayPal, Credit Card, Bitcoin |
| Protocols | OpenVPN TCP/UDP, PPTP, L2TP/IPSec, IKEv2/IPSec |
| Log Policy | No logs |
| Simultaneous connections | 1 |
| Based In | British Virgin Islands |
| Jurisdiction | British Virgin Islands - Additional partners (Israel, Singapore, South Korea, Japan, and all British Overseas Territories) |
ExpressVPN is a leading Virtual Private Network that offers reliable services at breakneck speeds with complete security over a vast selection of geographic locations.
The company was founded in 2009 in the British Virgin Islands, a country that offers strong privacy and data protection legislation and doesn't have data-retention laws.
ExpressVPN works as a security tool that offers web traffic encryption and conceals your IP address. Even with high competition in the VPN market, it stands out due to its incredible speed, easy-to-navigate user interface, multi-platform compatibility, and strong unblocking capabilities.
Its top-notch encryption technologies protect you from advanced attackers that can tap into your IP address and even spy on your Internet activities. The intelligent split-tunneling system enables you to regulate the apps that will be routed through the VPN and your regular internet connection.
What really sets their services apart from others in-class is the 24/7 customer support through live chat. If you ever run into a problem, you can always find an ExpressVPN's agent to talk you through any technical issue.
Servers
ExpressVPN service has services in various countries. This helps them provide their users with access to local streaming platforms and legal torrent downloads, among many other benefits.
ExpressVPN operates over 3000 servers in more than 160 locations in 94 countries all over the world. Its diverse distribution of servers allows you to get connected to a server regardless of your location.
The majority of ExpressVPN's servers can be found in the USA, Europe, and Australia. Owing to its geographical diversity, you can even find servers in Asia, Africa, and South America that are rarely offered by other VPNs.
ExpressVPN can also operate in countries with dictatorial internet policies such as Turkey and Vietnam, making it one of the best VPNs with the most extensive collection of servers.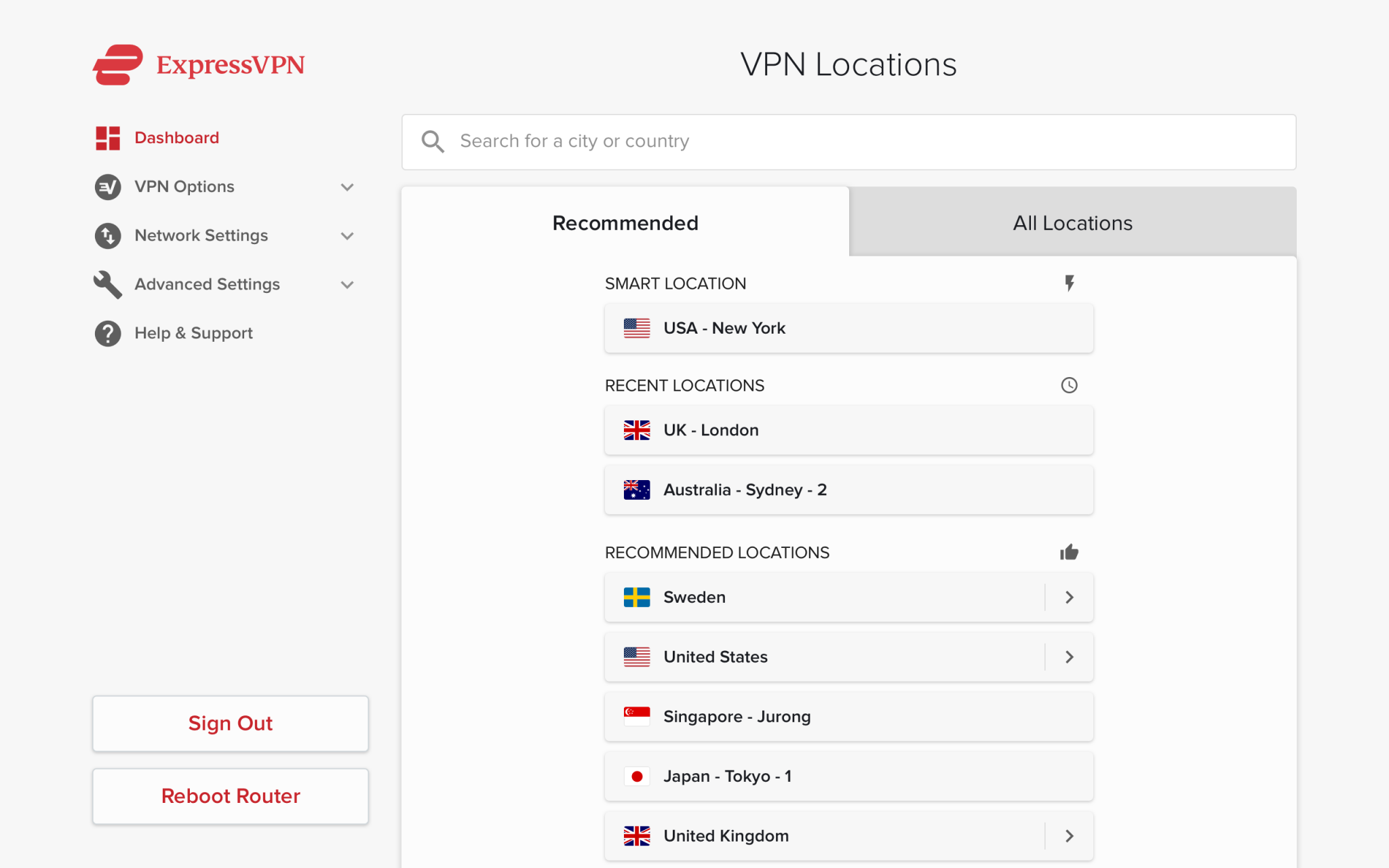 ExpressVPN Speed Test
One of the most important standout features of ExpressVPN is its commitment to offering the best speeds for fast downloads, streaming, and gaming.
It even allows you to conduct speed tests in its apps for any server.
We've done extensive speed tests through both the desktop setup and their mobile apps sequentially and observed a loss of 2 MB/s for downloads. At the same time, we've observed a loss of 1 MB/s for upload while the VPN was engaged.




All the servers remained super stable throughout the speed tests.
So, we can discern that ExpressVPN delivers on its promises of lightning-fast speeds regardless of the server you connect to.
Security
The key reason a VPN exists is to provide its users with security, privacy, and anonymity online. And when it comes to reliability and security, ExpressVPN offers advanced encryption protocols and absolute customer privacy.
ExpressVPN has undergone several independent audits, which have all proven that the provider keeps no data logs, whether it's on your surfing activities or downloads. Additionally, it does not keep connection logs that track when a user logs on or off.
However, ExpressVPN does not offer many advanced security features compared to other providers.
Encryption And Protocols
ExpressVPN is also known for using state-of-the-art encryption to safeguard your online activity. It masks your IP address and encrypts all of the data you send and receive. This way no third party can read it, not even your internet connection provider.
ExpressVPN uses AES (Advanced Encryption Standard) 256-bit keys which is the same encryption standard used by the U.S. government to protect highly classified information.
ExpressVPN offers several of the latest and most trusted VPN protocols to establish a secure connection between your device and your destination online.
You can quickly switch between different protocols that work best for the speed and security that you need.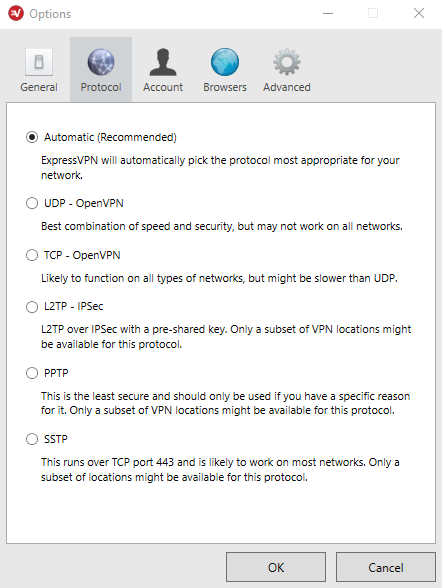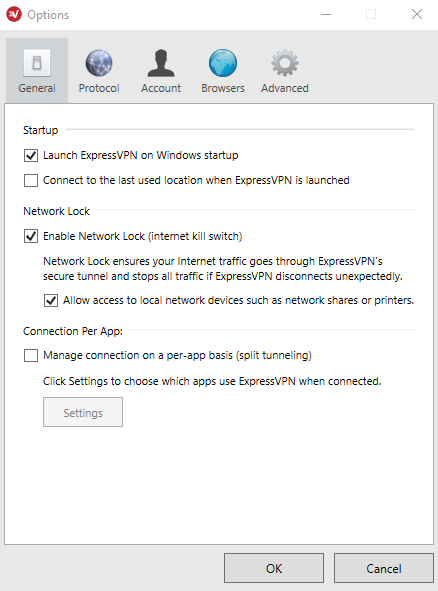 Recently ExpressVPN has introduced a completely new protocol called Lightway. Build from the ground up, it is said to be the fastest VPN protocol with no security issues and privacy flaws. It is currently available in beta testing.

Network Lock Kill Switch
ExpressVPN's Network Lock Kill Switch protects your data by blocking all the internet traffic even if the VPN connection drops.
Even if you experience power disturbances or internet connectivity issues, all online activity stops immediately to ensure that your data is not vulnerable to attack.
TrustedServer Technology
TrustedServer technology enhances the ironclad security features of ExpressVPN by running the server on RAM. This way the data can be wiped off completely whenever it is turned on and off again.
Moreover, it also oversees the reinstallation of the entire software stack at startup. This means that ExpressVPN monitors all the software on the server to minimize the risks of attacks and data theft.
Split Tunneling
With ExpressVPN's split tunneling feature, you can easily route the apps on your device through the VPN encrypted tunnel or directly through your internet connection simultaneously.
It allows you to stream movies from local IP addresses, while still keeping your torrent activity or communications fully encrypted.
ExpressVPN Apps
ExpressVPN offers apps for all the popular operating systems, including Windows, Mac, iOS, Android, and even Linux. All you need to do is start the app, and it connects you to the nearest VPN server in a matter of seconds.
Each app supported by ExpressVPN comes with 265-bit encryption and award-winning 5-star customer support via chat and emails.
Apps For Desktops
ExpressVPN has apps for all of the most popular operating systems including Windows, Mac, and even Linux. All of them work pretty much the same way, so there's no learning a whole new app if you switch devices.
ExpressVPN optimizes servers to ensure the fastest speeds, performs advanced leak proofing, and offers split-tunneling to secure and protect all your data on all apps.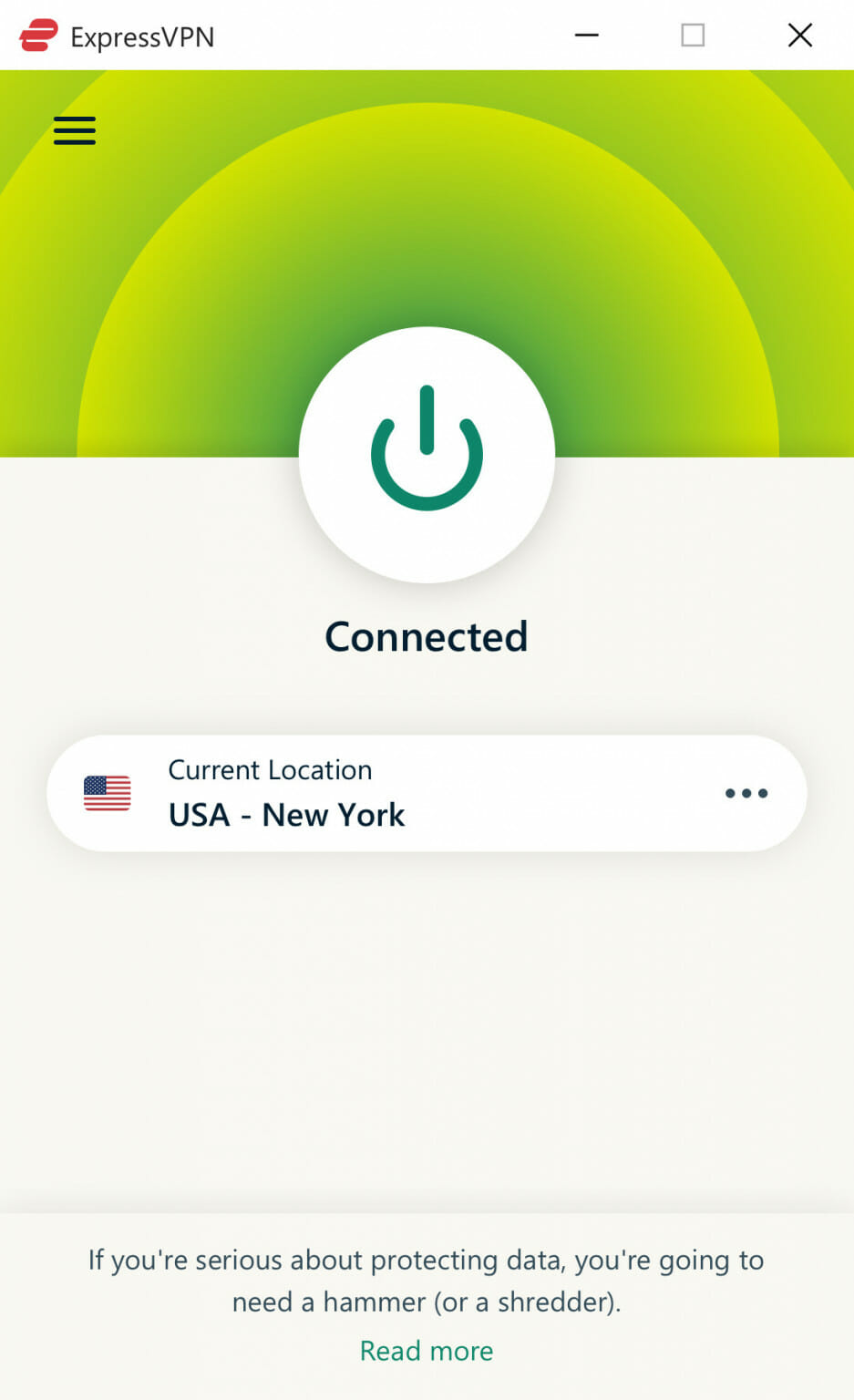 Apps For Mobile
ExpressVPN supports Android and iOS apps for mobiles by securing the APK of both operating systems. It supports Android 11, 10, Pie, Nougat, Marshmallow, and Lollipop versions of Android, and has compatible versions for iOS 14,13,12,11, and 10.
When it comes to iOS, it offers protection for both iPhone and iPad, keeping the connection secure over Wi-Fi, LTE/4G, 3G, and other mobile data packages.
You can install ExpressVPN for smartphones, tablets, and even Android TV.
The process of connecting ExpressVPN with your mobile operating system is straightforward. All you need to do is turn the VPN on, choose the server location from the Recommended Locations Tab, and start streaming or browsing.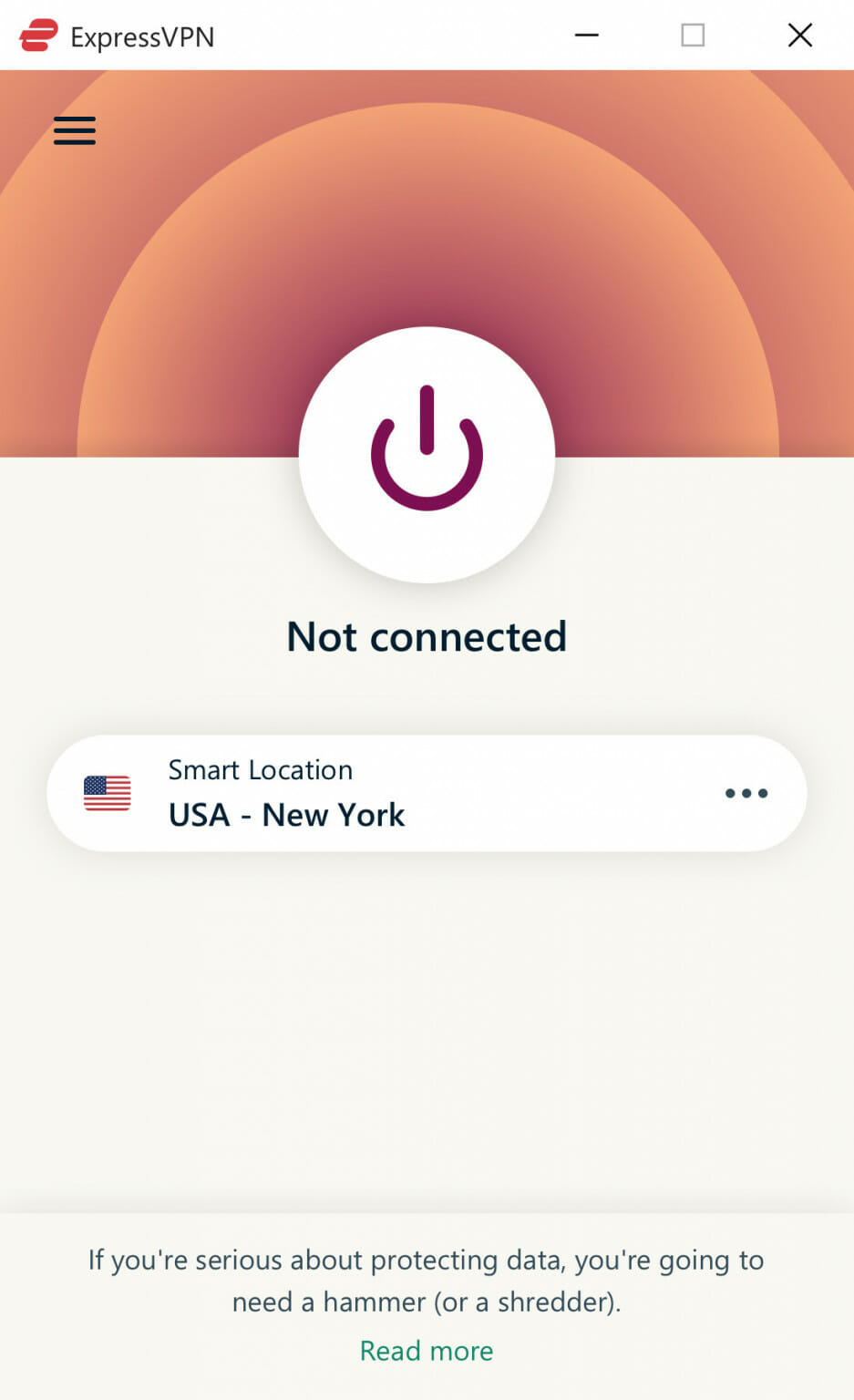 Browser Extensions
ExpressVPN also supports browser extensions, including Chrome and Firefox. It is also one of the few VPNs that offers a browser extension for Microsoft's Edge browser.
It allows you to filter your browser activities through the VPN to access websites and online services while running all of the other apps on your device at a regular speed.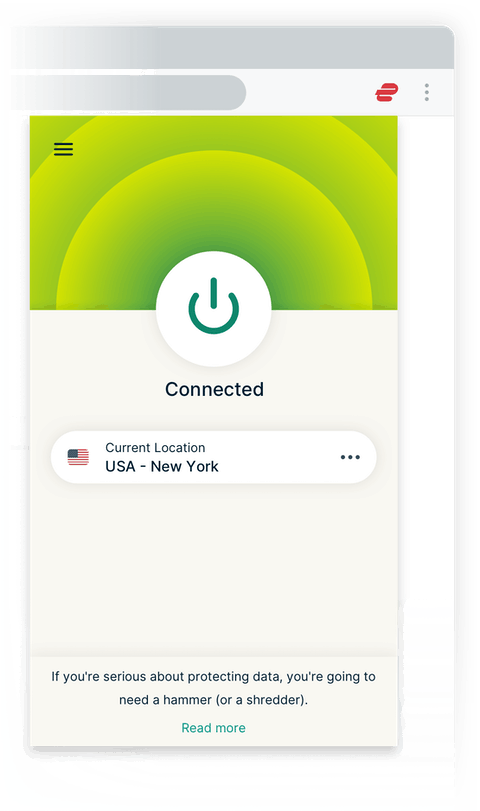 ExpressVPN And Streaming Services
With ExpressVPN's fast speeds, you can enjoy fast streaming with absolutely no lags or buffering, making it a reliable service to access streaming platforms.
This means you can stream and download any content you want without worrying about your online security and privacy. It allows you to bypass content censorships and blocks placed by schools or offices and even access some of the geographically restricted content only available in certain countries.
ExpressVPN is compatible with some of the most popular streaming services, including Netflix, Disney+, Amazon Prime Video, BBC iPlayer, YouTube, Hulu, HBO, Showtime, Sling TV, Sky Go, Vudu, and many more.
The strong unblocking capabilities enable you to access all the streaming services with geo-blocks and increase their efforts to limit their content. So, whenever a streaming site prevents ExpressVPN's IP address from circumventing the geo-block, you have a wide selection of servers and new IP addresses to choose from to access the platform.
Gaming
People are reluctant to use a VPN to enjoy cool games, and experience no lags as they are perceived to slow down the connection. But with ExpressVPN, you can be sure you'll have a fast connection for a smooth gaming experience.
It enables you to reduce ping time, while also protecting you against DDoS attacks and offering you complete freedom and security while gaming.
This makes the entire gaming experience more enjoyable for you. You can play all your favorite games and play them on different devices, including computers, smartphones, and even gaming consoles.
For games like Fortnite that ban IP addresses, you can use ExpressVPN's generated IP addresses to beat the censorship and play anonymously with enhanced security and limited restrictions.
Torrenting
ExpressVPN does not actively advertise torrenting, but it supports P2P connections. It protects your metadata and location from potential attacks to monitor your downloads by masking your IP address.
Moreover, it keeps no activity or connection logs used to identify your IP address while you are using a P2P connection. Even if the VPN service disconnects suddenly, ExpressVPN's Network Lock Switch stops the download to protect your privacy and torrenting activity from being exposed.
You can efficiently run ExpressVPN on uTorrent, BitTorrent, or any other P2P client. It also lets you hide your search and download history from your internet service providers and prying eyes.
The provider offers security and protection and maximum speed and performance for torrent downloads along with no caps on data transfer so that you experience no hindrance in your connection.
ExpressVPN subscription plans and prices
ExpressVPN offers three pricing plans that include a one-month plan for about 961.00 rupees per month and a six-month plan for 741 rupees per month.
However, with us, you can get this incredible provider for just 495.00 rupees per month for 15 months!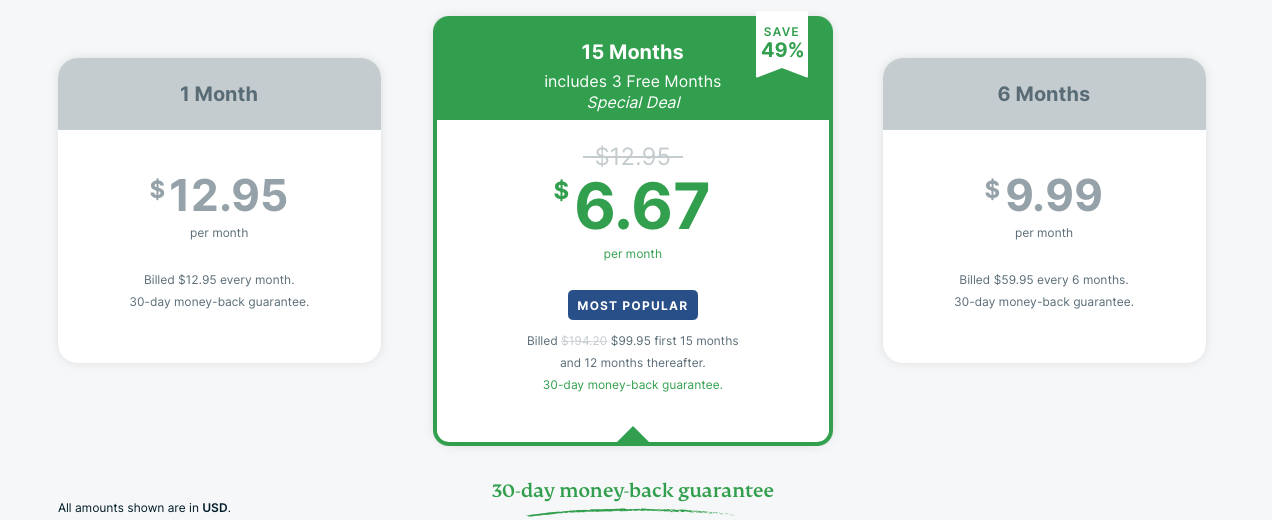 To subscribe, you need to select the payment plan that works for you, enter your email address with a privacy guarantee, and choose your preferred payment method.
What Payment Methods Does ExpressVPN Accept?
ExpressVPN supports various payment methods, including:
PayPal
VISA and Mastercards
Union Pay
WebMoney
Klarna, and many more.
Does ExpressVPN Have A Free Trial?
ExpressVPN does not offer a free trial, but it provides a no-hassle 100% money-back guarantee for the first 30 days of service if you are not satisfied.
Customer Service
Although ExpressVPN has proven to offer seamless and stable services with an easy-to-use interface, problems might pop up. This is why customers need prompt customer support on hand whenever they face lost access or server upsets.
Always refer to the set-up guides and the FAQ section on the ExpressVPN site. These cover a wide range of topics, including the set-up of lost connections, the protocol for canceling an account, and much more.
If you are experiencing a problem that cannot be solved using these resources, try the 24/7 live chat or email your query. You won't have to wait for the initial reply, but some of the issues may require additional research on the provider's side. It doesn't take that long and you do usually get an answer.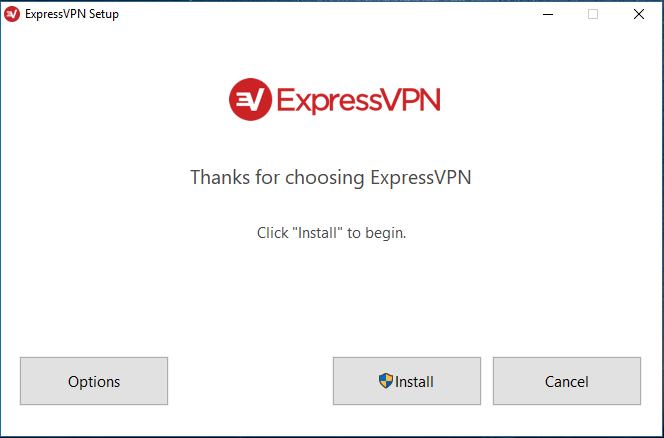 However, in the last few months, we've noticed ExpressVPN employees aggressively pushing for their extra features and subscription options. The help and information are still there, but we much rather get a straightforward answer to our questions rather than an option to "Buy and try ourselves".
Our Verdict: Is ExpressVPN worth the price?
Every aspect of ExpressVPN is bound to impress you, including its fast speed, ironclad security, and privacy protocols. Its top-notch safety services check all the boxes when it comes to your online browsing and streaming security.
It keeps no logs, allows you to bypass the geo-blocks actively, and even enables you to quickly and easily download torrents without leaking your data to strangers and even your ISP.
This high level of security and outstanding speed comes at a high price. But the investment is entirely worth it if you are conscious about your privacy, security, and download speeds.
Their strong commitment to the encryption and safety of your online activity has made ExpressVPN one of the best in the market.