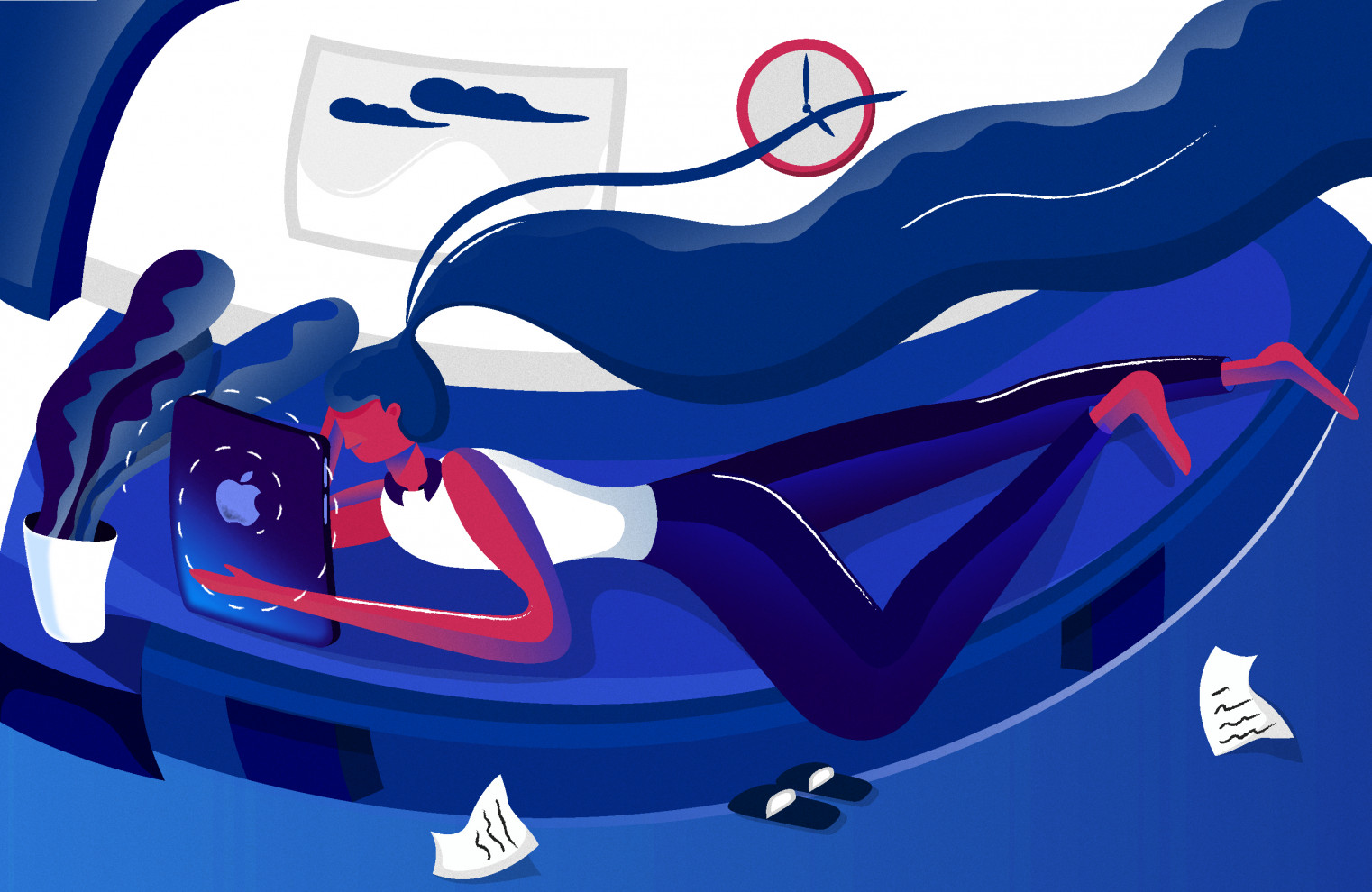 Best VPN For iPhone And iPad
Apple is known to prioritize consumer safety when it comes to its software and hardware. The stellar built-in security protocols ensure a virus and malware-free environment.
With that in mind, many users are second-guessing using a VPN for iOS devices – What's the point, right?
Nonetheless, a VPN for iPhone and iPad is the need of the hour!
Once data exits your phone or tablet, it can be intercepted by cybercriminals and eventually be used against you. And it goes without saying that every service you use and Apple themselves are collecting and selling you personal information, browsing habits, interests, and everything you do online.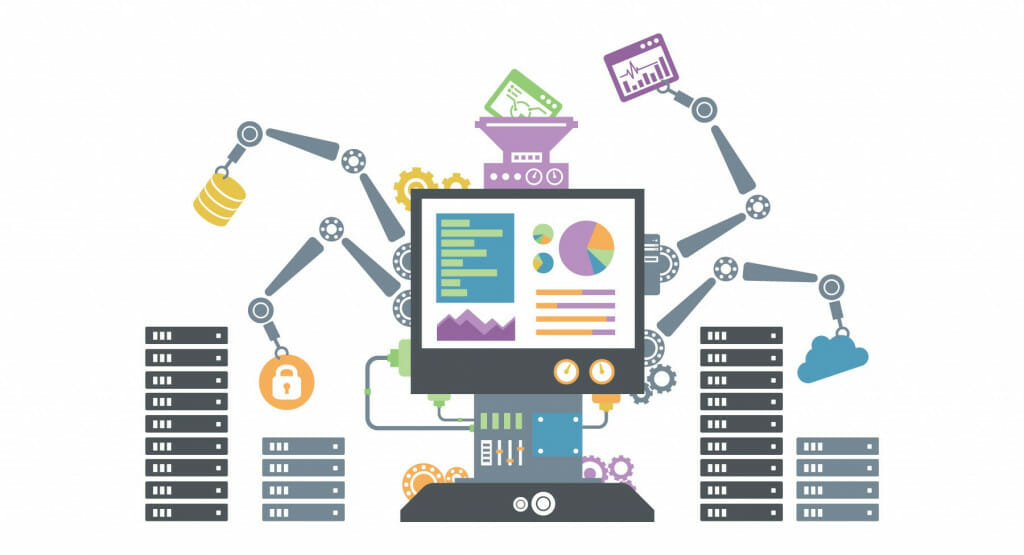 … unless you are using a reliable VPN!
How can a VPN help iOS users?
When stored on your phone, your data remains behind an impenetrable wall. So you stay safe from malware, Trojans, viruses, ransomware, and all of the other dangers lurking online.
But is there anyone, ANYONE using an iPhone or iPad without connecting to the internet?
The moment you connect to the internet, you become vulnerable to attacks and breaches. And it doesn't even matter if you feel safe behind an HTTPS connection, prying eyes can still see your IP address and online activities.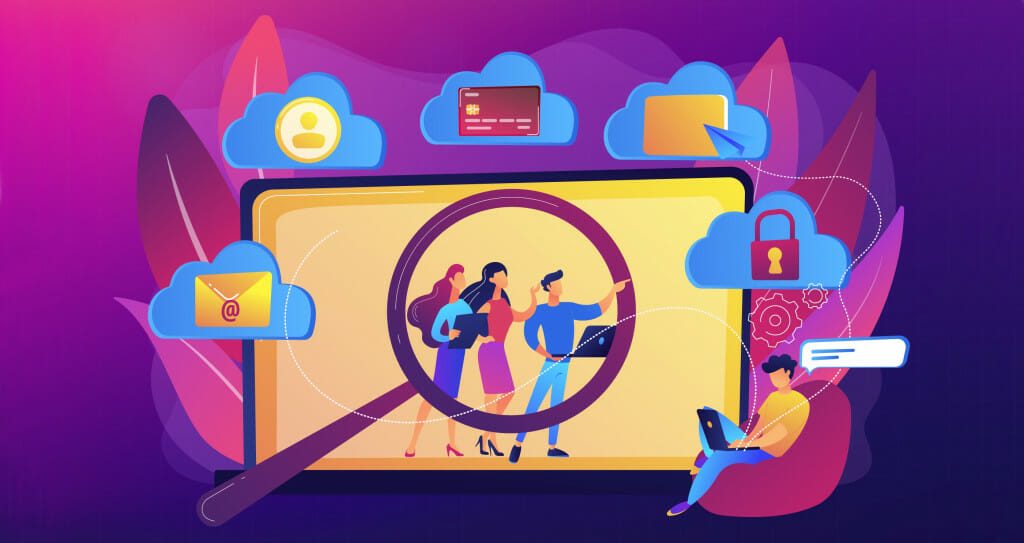 It is here that a reliable VPN can be used to keep you protected. It will mask your real IP and encrypt all of the data you send or receive online, so no one – not Apple, not advertisers, not your ISP (Internet Service Provider), not even the government – will be able to see what you do online.
But that's not all a VPN can do!
With a VPN protecting your iOS device, you can secure your online communications, use public Wi-Fi, and manage all other activities! And all of that with the knowledge no one is listening in or trying to get to your personal information.
Mobile devices have long since stopped being just for calling or messaging. For many, it's the main entertainment hub, especially when it comes to iPads and iPhones.
A VPN can help you expand on that! It can help you access geographically restricted content and streaming services that are unavailable in your region.
No restrictions, no virtual borders, no bandwidth throttling – pure pleasure!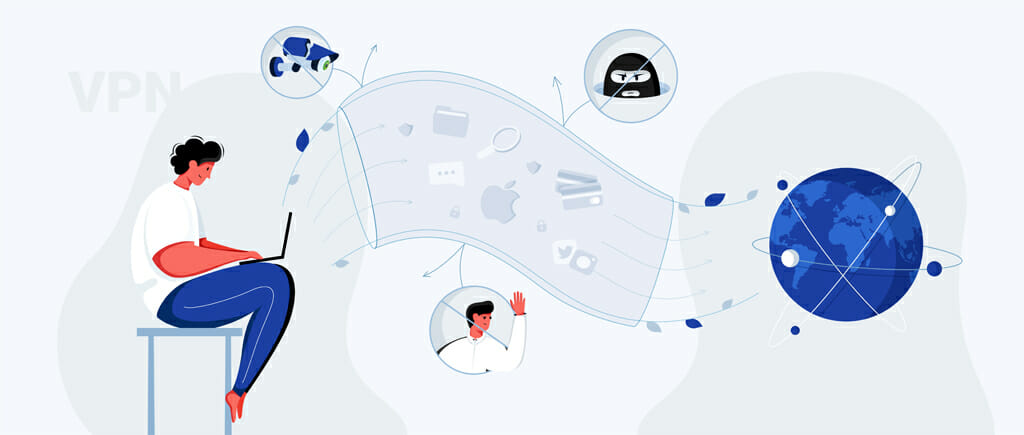 The dangers of public Wi-Fi
Let's be honest, free public Wi-Fi is the best thing since sliced bread. However, it's also the gateway to the many dangers lurking online.
Every time you connect to an open Wi-Fi network, you are gambling your sensitive personal information.
But you are not just putting yourself in danger. With remote work becoming the new norm, using unsecured public networks, or even your own home network with insufficient security can jeopardize entire companies.
Remember, it takes but one employee with a '123456' Wi-FI password to take down any monster of a company.
Imagine if your company's financial data, customer's credit card information, and company access credentials end up in the wrong hands!
And the scenario is simple. You get an email from your co-worker with a Word file attached to it. Without a second thought, you decide to have a quick look on your phone, and – BAM! – it's a virus. And if you have any kind of access to work files and network on your iOS device (which all of us do), you have just compromised the whole system.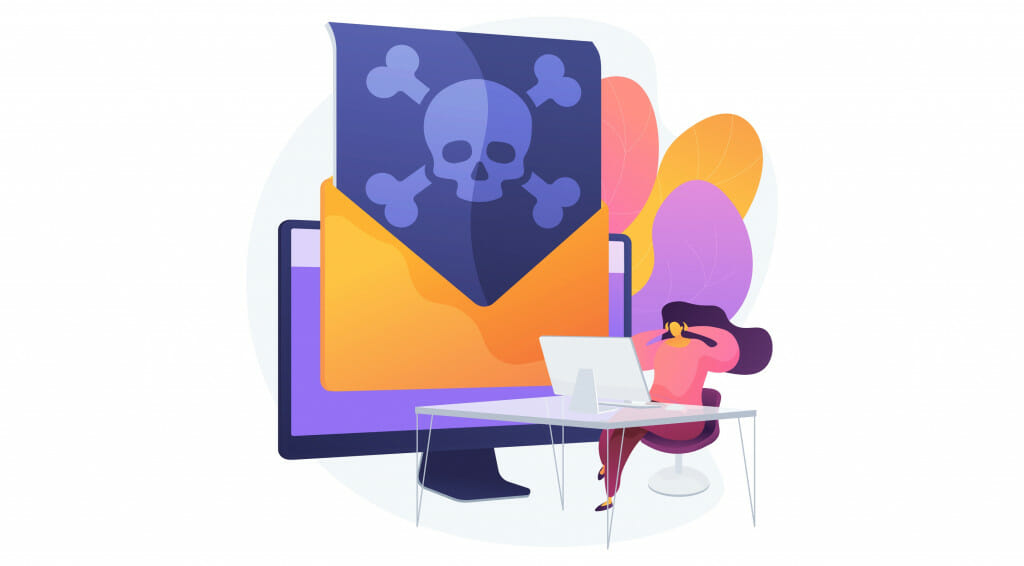 Here are just a few main risks when accessing public Wi-Fi networks:
You may be fooled into accessing a rogue network, purposely placed to gain unauthorized information.
Without knowing, you may fall prey to a man-in-the-middle attack.
With access to your device's information, all of your personal information can be stolen (bank accounts, financial information, contacts, passwords, etc.)
All of the information on your device can be encrypted and held for ransom.
Your device can be used as part of a botnet to carry out further attacks, or as an exit point for malicious users.
Apple is collecting your data
Apple does claim that all user information remains private, which is true to an extent.
However, like other big tech companies, it also has been known to sell data to third parties.
From what's stored on your Apple ID to your purchase history via the Apple card, to everything you store on your device, to the songs you listen to on iTunes. Apple collects information to make calculated decisions on what you may buy or search for.
Social media, search engines, and everything else does the same
Not just Apple, all prominent services on the digital grid do the same.
Facebook, Twitter, Instagram, and Google – they all monitor, collect, use, and sell your personal information.
And while Apple claims to keep all of the user information private, in reality, it's no better than Windows or Android.
So you might want to limit the appetites of another tech giant, making money off of you just for using their devices.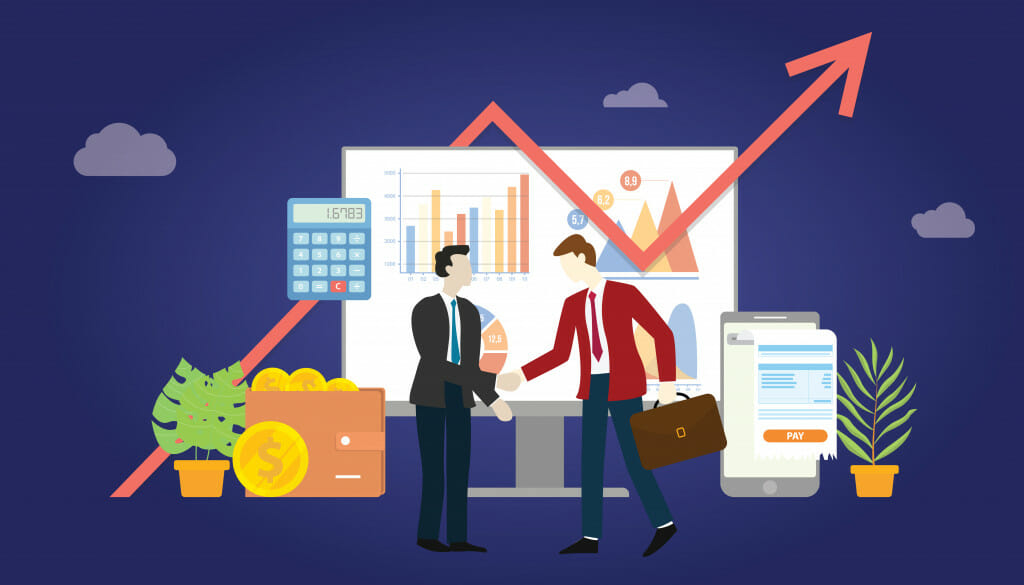 Not all apps and content is available
Several Apps, websites, and streaming platforms may be unavailable or provide limited service in your country.
This is especially true for us living in India. Recently, we've been facing many new internet policies and limitations.
A credible VPN for your iPhone or iPad device can help you access all of the content you want without being flagged by authorities.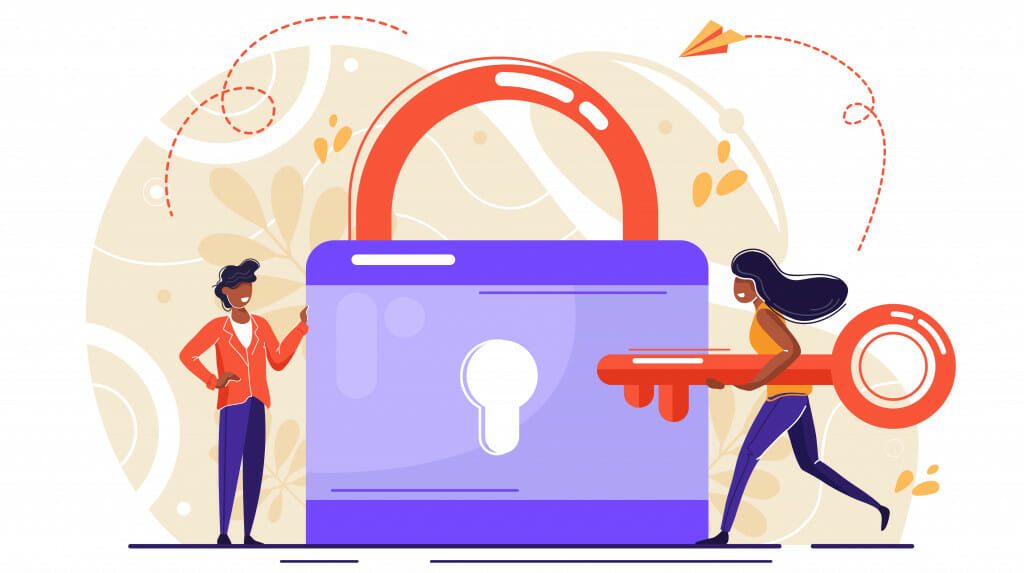 For instance, a VPN will help you access:
Politically sensitive material
Blocked religious content
Extended media libraries of various streaming platforms
TikTok and other banned applications
What is the best VPN for iOS?
With Virtual Private Networks being on the rise in recent years, iOS-compatible VPNs have boomed in the last few years.
About three years ago, there were only two VPNs with dedicated iPhone and iPad apps. Now, there are more than one can count.
So you are inevitably going to ask yourself the question: What features should a VPN have to challenge the throne of the best VPN app for iOS?
Well, here are a few things to look out for:
It should have an easy-to-use interface, so even if you are new to the world of VPNs, you can easily get the hang of one.
It should support the best modern connection protocols, as well as provide you with trusted encryption, DNS leak protection, and other safety features — guaranteeing a secure experience.
Since iPad and iPhones are becoming more popular for streaming than your PC, a VPN should be able to access streaming services without being flagged.
Your internet speed should stay fast and steady, which is especially crucial for mobile devices.
So what are the best VPNs for iOS?
Considering the multitude of options, narrowing down to the best VPN for iPhone and iPad was challenging.
But we've managed to narrow our list down to three of the best VPN providers based on their iOS apps, security features, speeds, and versatility.
Topping our list is NordVPN.
We feel this may be the best all-rounder in the industry, regardless of the competition. Fast speeds, exceptional security, and an easy-to-use iOS app – what more could an Apple user ask for?
NordVPN has more than 5,000 servers spread across 59+ countries, so there will always be a connection point near you!
Other Features Include
Compatibility with iOS 11.0 and above.
Quick connect option, connecting you to the best, closest server.
An auto-connect feature, ensuring you always remain anonymous on potentially harmful networks.
Proven No-Logs policy.
Automatic kill switch.
Siri compatibility.
Fast, uninterrupted access to streaming services: HBO, Netflix, Hulu, Showtime, BBC iPlayer, Amazon Prime Video, Spotify, and many more.
Built-in adblocker and malware protection called CyberSec.
Still not convinced?
Check out our full NordVPN review!
With more than 3200 servers spread across 65 countries, Surfshark ranks second in our list of the best iOS VPNs.
Its app is not as efficient as NordVPN's; nonetheless, it is still relatively straightforward to use for all kinds of users.
Other than that, it doesn't consume excessive battery and is extremely (and we do mean EXTREMELY) fast.
Other Features Include
Compatibility with iOS 10.3.3 and above.
Industry-leading security protocols and encryption.
Quick and easy accessibility to various streaming services.
Stellar speeds on all fronts, you can stream content in HD with no buffering.
No-log policy.
Built-in adblocker for both websites and apps like Spotify etc. (enjoy ad-free service!).
It's one of the most affordable premium VPN providers in the world.
Surfshark
Find out everything there is to know about one of our favorite VPNs!
IPVanish has 1600+ servers spanning 75 countries and is the best option for users who prioritize privacy over everything else.
With its recent update to 32 Gbps servers, it ranks as one of the fastest VPN providers. And its app is easy to pick and start using on the fly.
However, it doesn't include as many additional features as the other providers.
Also, streaming is not one of its strong suits. So if streaming something other than YouTube is a priority for you, you might want to go with one of the first two options.
So why does IPVanish rank up here at all? Well, because no one does online security quite as IPVanish does. And since online protection and anonymity is the primary reason VPNs exists, we couldn't skip one of the best in the business!
Also, IPVanish is easy to pick up for anyone, but it has plenty of advanced options for anyone who likes to take a look under the hood and create a custom setup.
Other Features Include
Compatible with iOS 11.0 and above.
Easy-to-use apps for iPhone and iPad.
Exceptional security features.
Easy protocol switching — IKEv2 to IPSec.
IPVanish
Looking for more information?
A perfect VPN for iPhone and iPad within reach
Despite iOS devices being highly secure, that's just not enough in today's world.
Those who promise you privacy and online security might be violating that promise themselves. And if not that, there are plenty of online dangers only you can protect yourself from.
This is why you can't do without a VPN for iPad or iPhone, ensuring anonymity and security at all times.
Don't be tempted by free options. The iOS is complicated and it needs protection that can actually function with the system.
After running various tests and comparing them against our expertly curated list, we believe that the best apps in order are: NordVPN, Surfshark, and IPVanish.