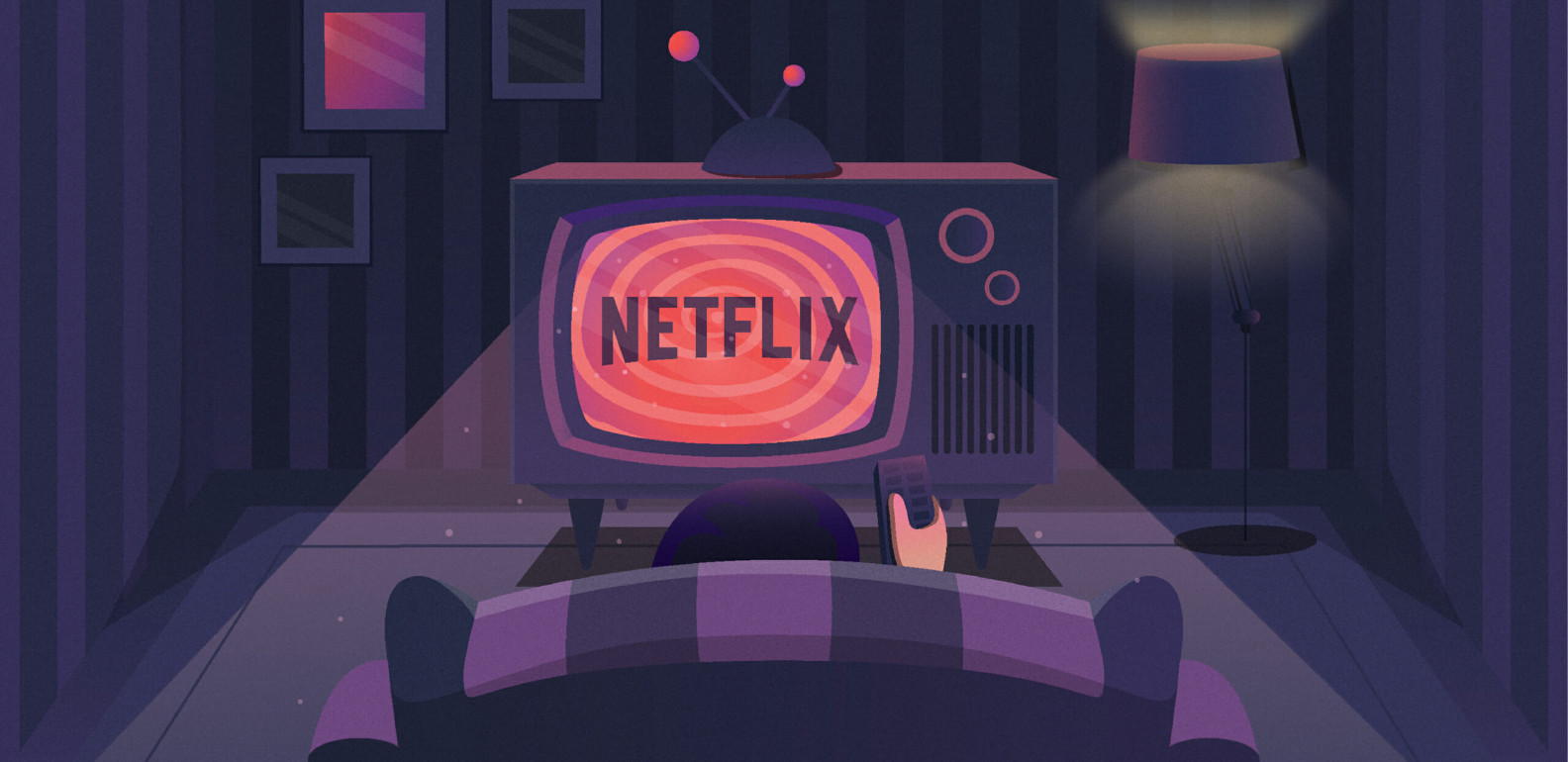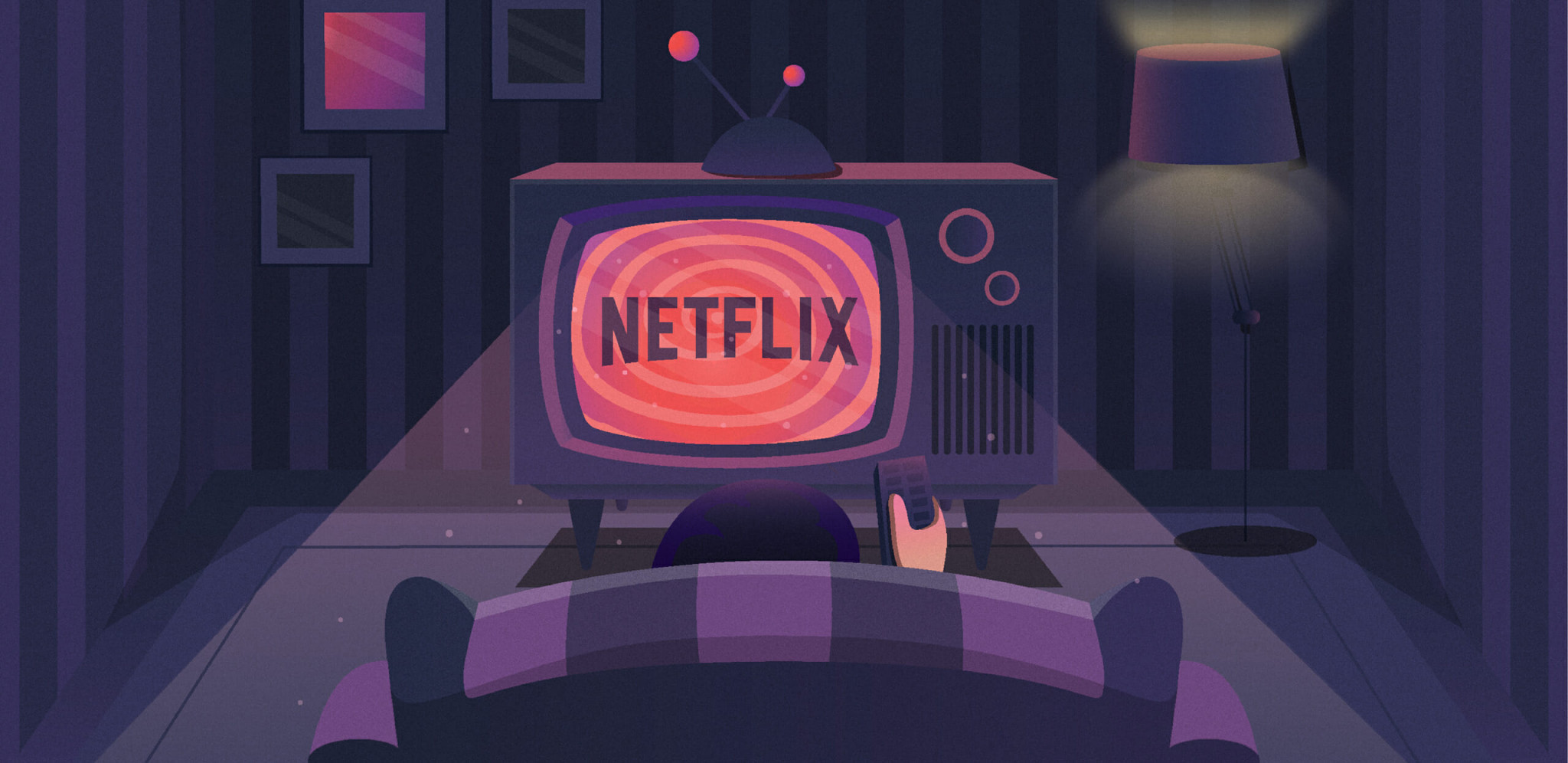 Netflix needs no introduction, as you are very likely to have an account already. And you are far from alone. During the winter, or in quarantine, or just about every evening over 200 million people around the world sit down to binge-watch their hearts away. 
This streaming service provides many top-rated movies and hit series. The famous saying "Netflix and chill" has become a staple of our everyday culture.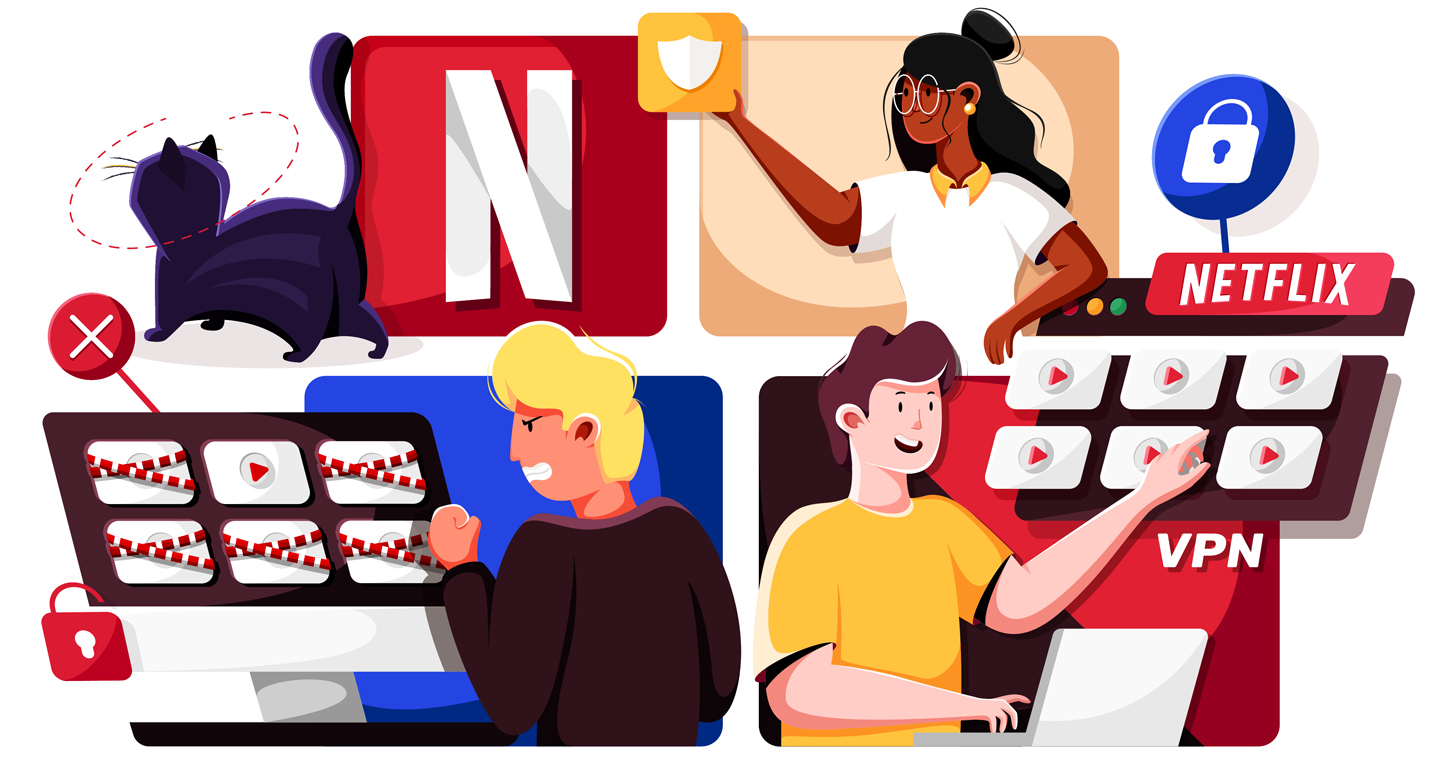 But, however awesome Netflix is, there's a catch!..
Not all Netflix libraries are created equal
You might assume that all Netflix libraries are the same. You might also think you are getting the same Netflix movies and shows in Mumbai as you would, say, in California. However, this couldn't be further from the truth.
For instance, you can watch the famous TV show "The Big Bang Theory" on Netflix UK, but not on Italian Netflix. The same goes for "The Outlander" series or the insanely popular "Harry Potter" saga.
Over the years, the Indian market also faced a significant problem. They couldn't assess some of Netflix's most famous releases, such as "Friends", "The Office", "Family Guy", "NCIS" and much more.
In the simplest terms, each country has a different Netflix library.
This inequality stems from copyrights. Netflix is a USA-based platform. Therefore, the American catalog is by far the largest. Another worthy mention is the Japanese Netflix, having a unique collection of content.
You come face to face with the problem whenever you sit down to binge a show you've been meaning to see for a while, and… it's not there.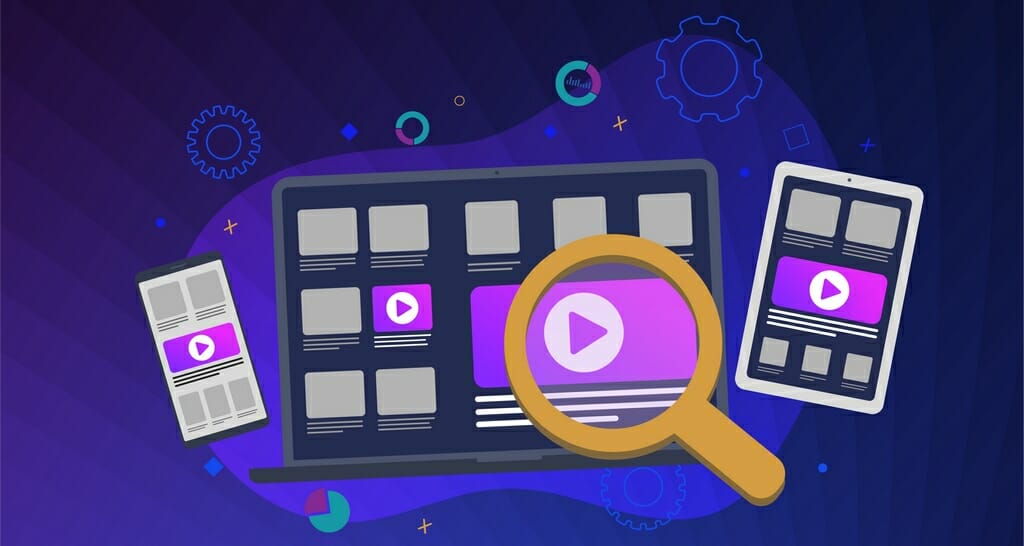 Fortunately, there is a very easy solution that will let you expand your Netflix catalog indefinitely and watch whatever you want to watch!
Unblocking Netflix's full potential with a VPN
It's quite simple, really.
Netflix assigns you a library based on your region which it determines by your IP address. If you are into streaming, you are probably aware of the solution. If not, we are here to assist you.
A Virtual Private Network is the only way to change your IP address and appear elsewhere. By using a VPN, you can set your location in the country of your interest and, thus, access any Netflix library you wish.
Here's an example. If you live in India and want to watch a show available exclusively in the USA, you can install a VPN and connect to an American server. Netflix will think you are in the US and unblock the United States Netflix library. Simple as that!
There are other reasons for using Netflix with VPN. You might be abroad and not understand the language. No problem! Launch your VPN, choose a server in your home country and watch your favorite shows with absolute comfort.
Netflix can also remove a TV show from the catalog when you still have a season or two left. Guess what – it might still be available elsewhere!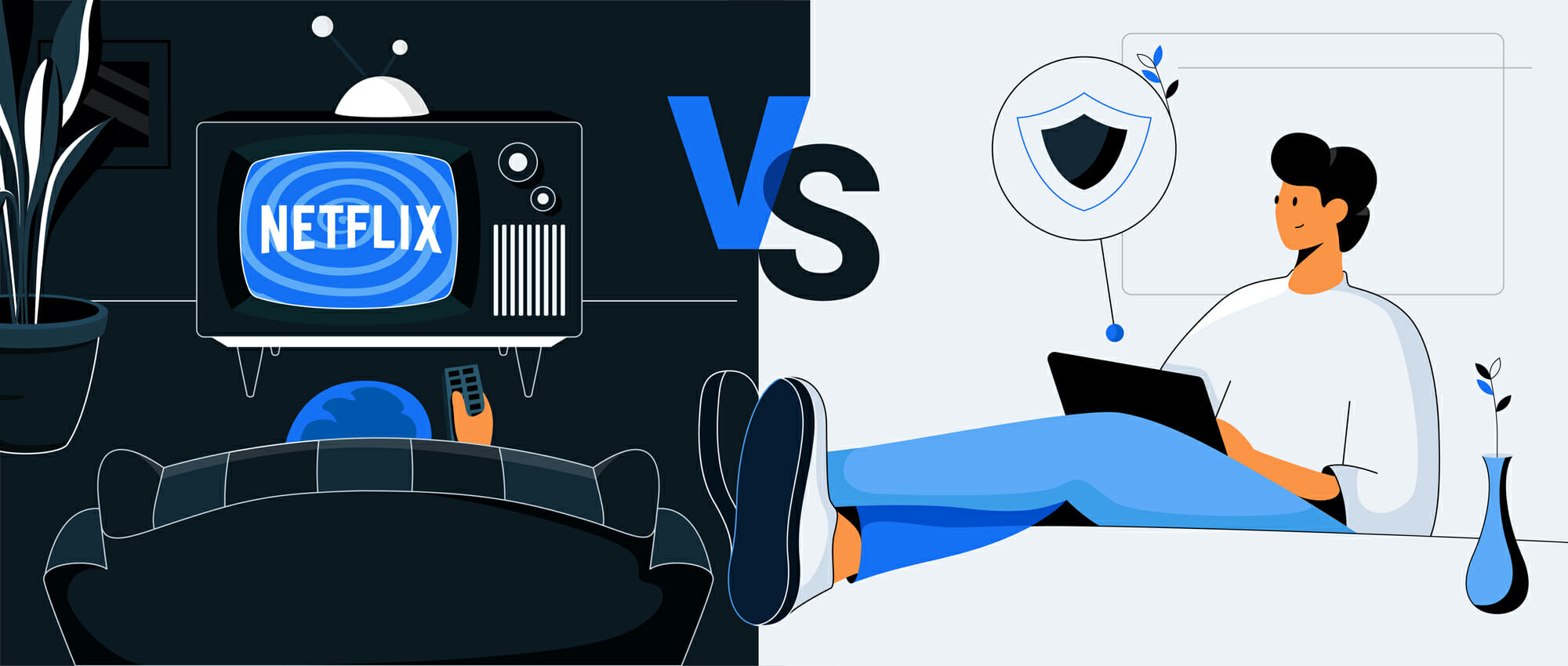 A VPN can solve all of your Netflix-issues and significantly expand your viewing pleasure. However, just like Netflix catalogs, not all VPNs are created equal. So this leads to the most critical question…
Can any VPN cut it?
The most straightforward answer is no. The market offers a whole lot of VPNs. However, very few providers are able to unblock the many different Netflix libraries.
In the last couple of years, Netflix has gotten much better at detecting low-quality VPNs and blocking them from their platform. More specifically, they focus on VPNs using the same IPs for many requests or ones with very few servers.
Therefore, you can immediately forget about free VPNs. Netflix has had these services blocked for quite a while now. So, using a free VPN will not grant you any benefits but only get you in trouble.

Want to know why free VPNs are a bad idea?
At this point, it's not enough to just have a VPN with a vast server network. It also has to have streaming unblocking capabilities that match those of blocking by Netflix.
Here are the three best VPNs to get the most out of your Netflix subscription.
One of the best choices for Netflix is Surfshark. Currently, this VPN allows access to 15 different Netflix libraries, including the US, UK, Canada, Australia, Japan, India, Singapore, France, Germany, and Italy.
Surfshark is also an award-winning VPN with remarkable speeds. You can forget about malware and ads, or ISP tracking and enjoy a fast and secure connection.
This VPN allows you to use an unlimited number of devices. So, if you are already sharing your Netflix account, you might as well share your Surshark subscription with your friends and family.

For years now, people worldwide have classified NordVPN as the best provider on the market. It's an easy-to-use solution with competitive pricing and an unprecedented number of highly-reliable servers. So, it's the perfect choice for streaming Netflix.
At the moment, NordVPN can unblock the top 12 Netflix libraries. It also offers a great selection of features, such as ultra-fast connection, uninterrupted streaming without buffering, and multiple devices.

Unblock Netflix with the world's best rated VPN provider!
When we say the fastest VPN on the market, we are referring to ExpressVPN. It offers fewer Netflix libraries than Surfshark and NordVPN. However, it gets you the most popular ones with ease.
If you are looking for remarkable speeds and a secure connection with no interruptions, ExpressVPN is the choice for you.
Do keep in mind though, that in spite of its awesomeness, ExpressVPN is one of the pricier VPNs around (unless you take advantage of our exclusive deal!)

The world's fastest VPN for watching Netflix!
Why is Netflix blocking VPNs?
At this point, you are probably wondering why Netflix blocks VPNs? To clarify, let's take a short trip down memory lane.
Up until 2013, Netflix allowed its subscribers to use VPNs freely. Whereas Hulu had already blocked the use of VPNs, Netflix was the last one to abide by the unwritten law of geo-blocking.
However, once the company went global, it faced the issue of TV rights. More precisely, each country had a different set of conditions for featuring some content.
Netflix might have had TV rights for a TV show in the US. However, the situation was different in countries where the local streaming services had already bought these rights.
There are even cases when the local streaming services have purchased the TV rights for Netflix originals, such as House of Cards and Stranger Things. So Netflix itself couldn't stream the show it produced!
It might seem crazy at first. However, you are probably aware of the famous saying – "first-come, first-served." The same applies here.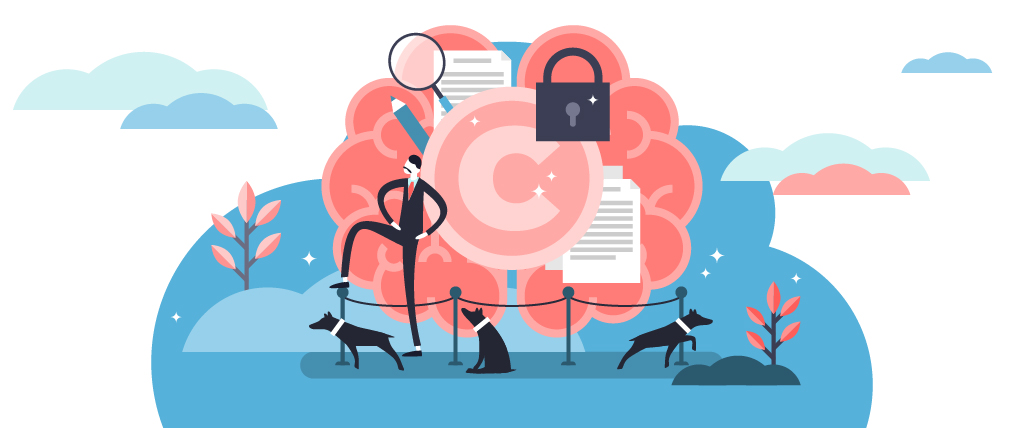 Is using a VPN with Netflix illegal?
Most of all, people use VPNs to establish a safe and reliable connection on the web. Access to Netflix catalogs and other streaming platforms is just an extra perk included in the package with some of the best VPN providers.
Using a VPN for Netflix is not illegal. Netflix has put up geo-blocks as a way to remain fair to other TV rights holders. Even so, this media company's policy doesn't legally affect you as a VPN user.
The situation is quite different for countries that entirely prohibit VPNs by law. Those are countries with limited freedom of speech or expression, such as Russia, Turkey, or China.
But if you're looking to get some extra streaming pleasure from India – you are completely safe! Don't worry, Netflix officials won't come knocking on your door!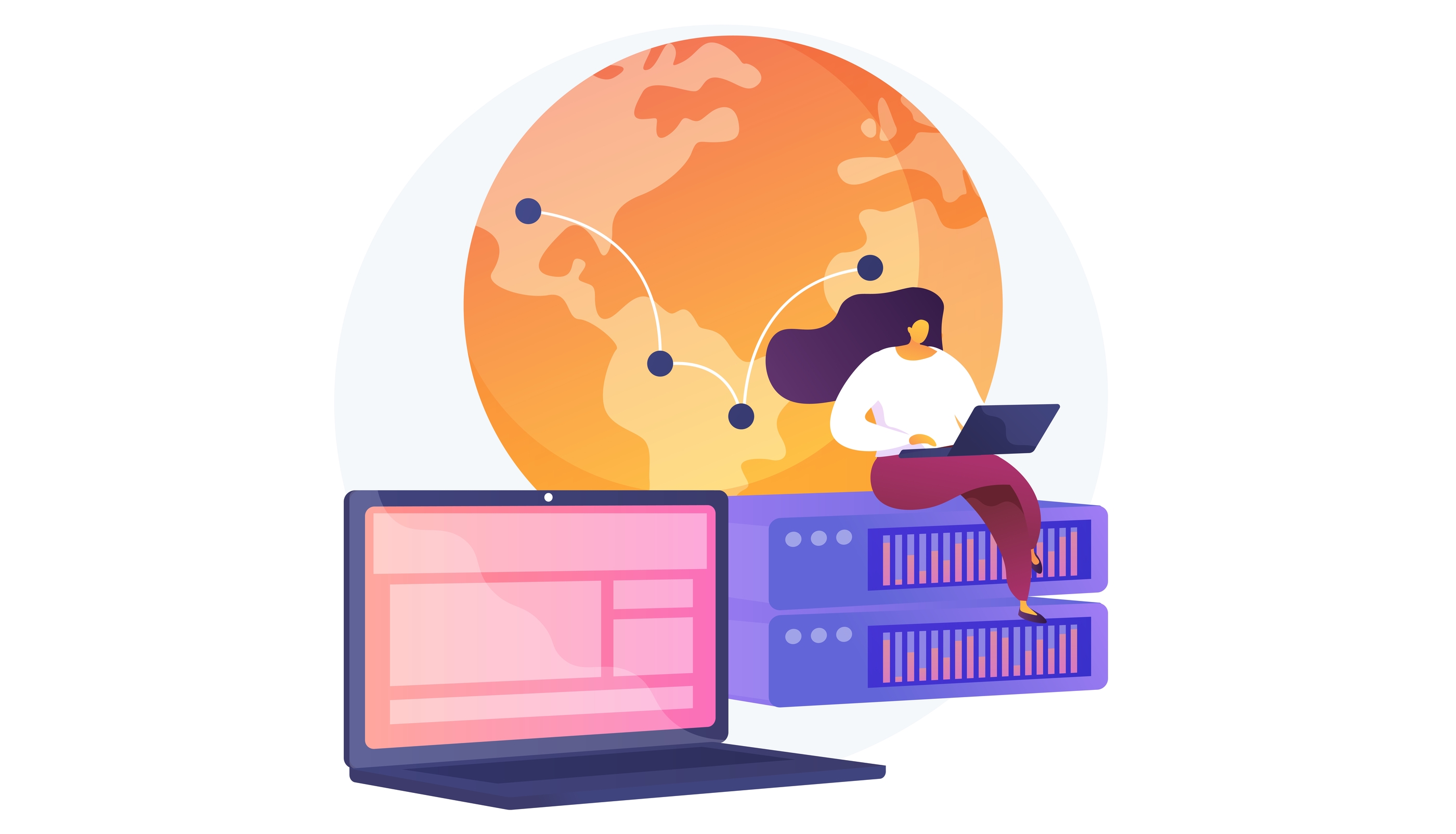 Network bandwidth' impact on Netflix
Your network speed depends on your Internet subscription package, your distance from the ISP's central hub, and the type of your connection (wired or wireless).
In general, all VPNs slow down your connection. The best providers affect the speed slightly, whereas the low-quality ones account for more drastic changes.
A good VPN can actually improve your online experience, especially in countries with insufficient local infrastructure, such as India.
Your VPN needs to handle HD, Full HD, and even 4K quality to stream content on Netflix without hiccups. You can further improve your connection by avoiding crowded servers, choosing the closest VPN server, and just going for providers that thrive on speed.
This makes the case against free VPNs all the stronger. Most free VPN providers have a speed cap, so they just won't let you use the full force of your Internet and you will be buffering until next Tuesday. Others have a speed and even data cap, which will run out by the second episode of whatever it is you're watching.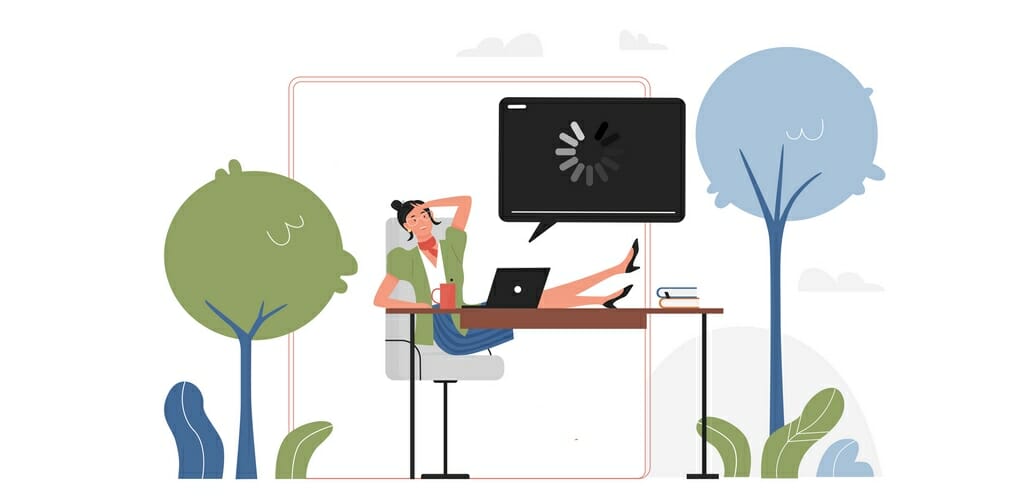 Mobile data and VPN
The question is, how much bandwidth do you need to stream content on Netflix on your mobile?
Lowest quality: 300 MBs / hour of streaming
SD quality: 700 MBs / hour of streaming
HD quality: 3 GBs / hour of streaming
4K quality: 7 GBs / hour of streaming
The "Avengers: Endgame" movie requires:
Lowest quality: 900 MBs of data usage
SD quality: 1 GBs of data usage
HD quality: 9 GBs of data usage
4K quality: 21 GBs of data usage
In other words, it's not wise to use your mobile network for Netflix. If you do, you should at least restrict your data usage from streaming in HD or 4K quality.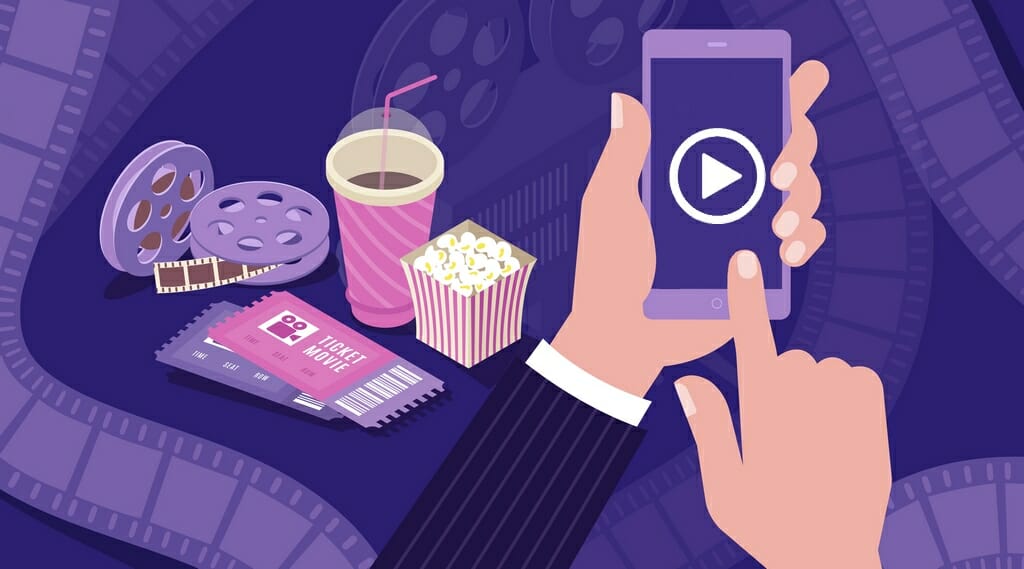 Dedicated IPs
A dedicated IP means that you will be the only one in the world using that IP. In turn, this will prevent Netflix from spotting your use of a VPN, which is generally the case with shared IPs.
However, dedicated IPs are usually less secure and more expensive. What's more, you will need to purchase a dedicated IP for each country separately.
At the moment, the best providers for dedicated IPs are NordVPN and Surfshark. However, it's up to you and your preferences to choose a shared or a dedicated IP.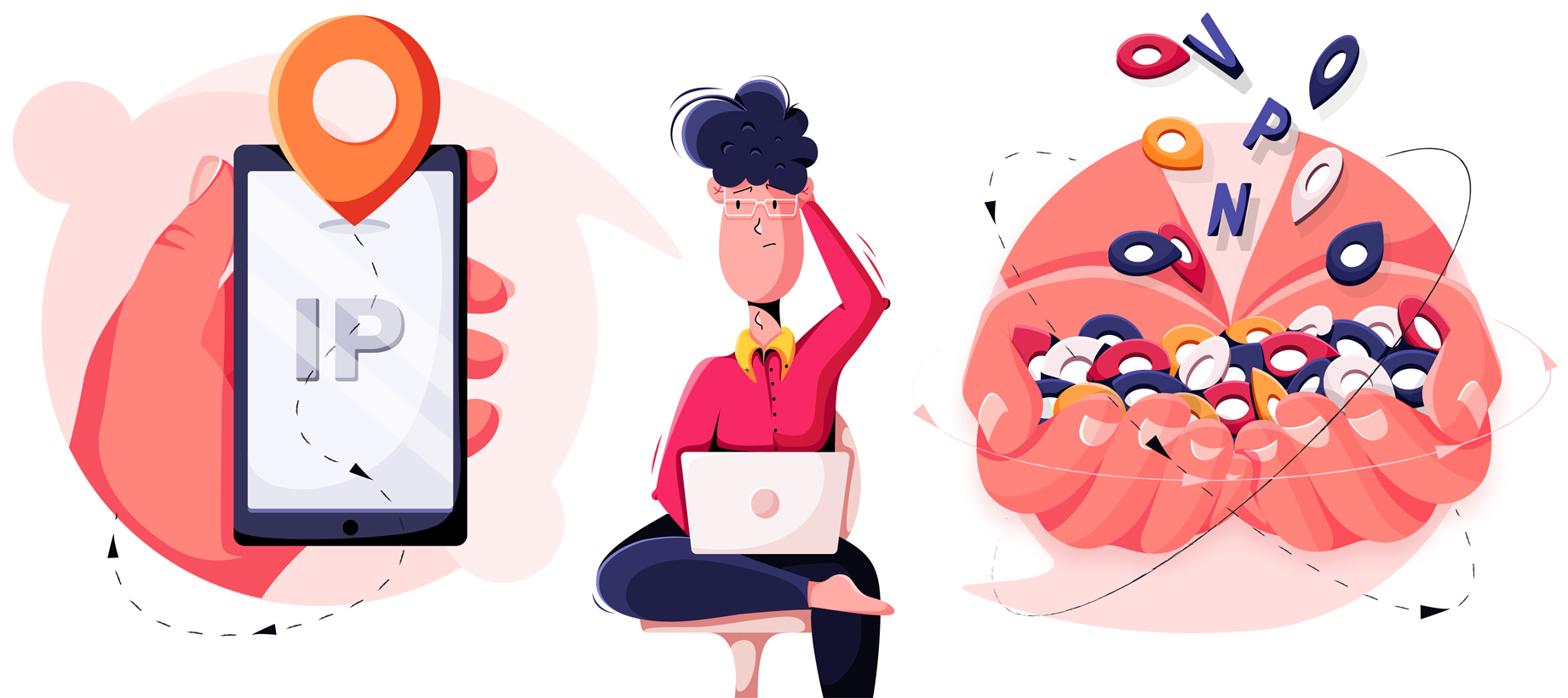 VPNs That Don't Work With Netflix
Not all VPNs offer the luxury of unblocking content around the world. It doesn't mean they are less competitive in encryption protocols or other advanced features. It's a matter of choice.
IPVanish, Private Internet Access, and PureVPN are a few of the many examples of great VPNs that have a lot to offer, but cannot unblock Netflix.
The best way to explore what a particular provider can or cannot do is to check out our reviews. We test all of our VPNs with all of the streaming services, and we can tell you which work and which don't much better than the providers themselves at times!
Take a look at our test results!
Why Is My VPN Not Working With Netflix?
There are several reasons why your VPN might not be working with Netflix.
Before you go more in-depth, you should check your Internet connection. If it's working fine, you can clear your cache, as it affects your device's load speed.
At this point, you should also check your connection to the VPN server and the provider itself. After all, not all VPNs and servers work well with Netflix.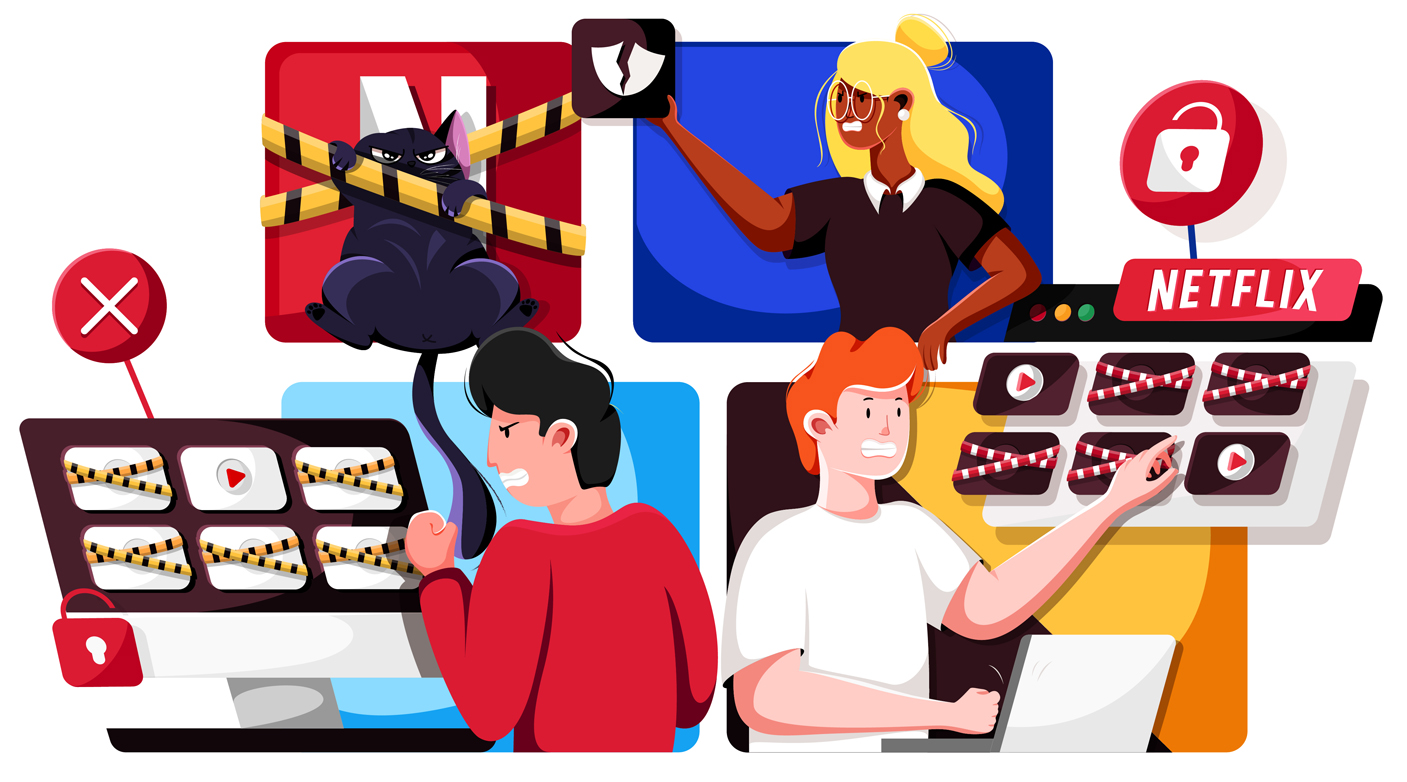 Netflix unleashed
Let's make one thing absolutely clear: from a legal perspective, you, as a user, are allowed to use a VPN for streaming Netflix.
However, not all VPNs offer the same services and are able to get you the content you want. So instead of hopping from one free VPN to another, go with the ones that can not only unblock any Netflix library but also guarantee your safety.
Once you find the perfect provider, you can consider taking out a dedicated IP for your favorite library. This isn't a necessity with the best VPNs, but maybe you just don't like to share.
Finally, be sure to buy popcorn. You're going to need it!