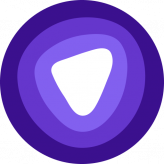 Overview
PureVPN has been around for 14 years now, and even though it's been a bumpy ride, PureVPn is definitely improving its service. It has a few interesting additional features, that you can purchase on top of your VPN subscription, and is an overall good choice for companies.
Ratings
PureVPN has been around for over 14 years. In its incredible lifespan is has managed to build a reputation as well as become a formidable presence online.
PureVPN is based in the British Virgin Islands, which is a definite improvement since the times the provider had been based in Hong Kong. PureVPN's previous base of operation raised massive privacy concerns amongst both users and professionals, so we're definitely glad PureVPN listened.
Under the new national security law of China, many VPN providers have rethought having servers in Hong Kong. But PureVPN decided to stay.
So this may pose an issue for some.
PureVPN has also been subject to controversy after collecting user information and sharing it with the FBI.
However, in the many years that PureVPN has been around, many things have changed for the provider. And over three million users trust it every day.
The questions are: Do we? And should you?
Well, that's what we're here to find out!
Servers
PureVPN has over 6,500 servers, strategically placed in more than 140 countries in 180+ locations worldwide.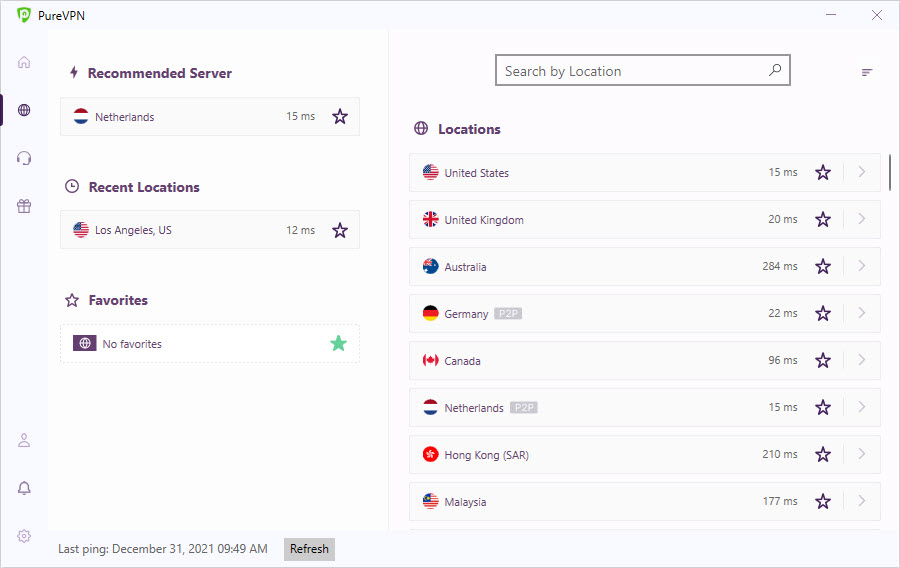 This means that their services don't just cater to the northern and western hemispheres, but they have plenty of servers in Asia, Africa, and other areas that aren't the primary focus of other providers.
For instance, they have 40 servers in India, 33 in UAE, 142 in Singapore, and 30 in Johannesburg, just to name a few.
Most servers are virtual, so the connection can be rerouted to a country closest to the desired location, making it more stable.
But this also has a downside, these servers are often flagged, and IP addresses end up being blocked.
That said, an extensive reach is in no way the only sign for a credible VPN; their service quality matters too.
PureVPN Speed Test
A VPN's performance is influenced by factors like the location, time when the connection is made, quality of the ISP, distance from the server, and more.
If you have ever used a VPN, it goes without saying that, in most cases, it can lower the page load speed considerably. The question is, how bad it is when using PureVPN.
So, we put it to the test.
We used PureVPN on Windows as well as macOS, and the results were decent.
Turns out that download speeds were significantly impacted on Windows but remained impressive on the Mac. On the other hand, upload speeds were excellent on Windows but not as good on Mac.
Latency was considerably higher, but the ping rates did not rise as high on macOS as opposed to Windows.
This means that if you are a gamer using an Apple device, PureVPN will be perfect for you.
Apart from these metrics, we also saw that our daytime results were better on US servers. In contrast, the speeds considerably dropped in the evening when traffic is known to be relatively high.




All in all, the results we've seen were more promising on macOS compared to Windows.
An excellent way to boost speed is to choose the no encryption or PPTP encryption setting but be warned that this might leave you more vulnerable where safety and anonymity are concerned.
We think that PureVPN is good enough for browsing and decent for streaming; however, you can find other better options if you are into gaming or torrenting.
Security
What good is a VPN if it can't make you anonymous while you are online?
But what if the VPN provider itself keeps track of you?
PureVPN claims to have a no-logs policy, excellent encryption protocols, and an instant kill-switch, among other features to secure your sessions.
But, as we've said, turns out they have issues of their own.
A 2017 federal investigation debunked their no-log policy when they shared user information pertinent to a case.
To restore trust, PureVPN updated their privacy policy and had their no-log policy audited by Altius IT – an independent auditor.
No evidence of logs leading to a person's identity or activity was found.
PureVPN's base of operations in the British Virgin Islands allows them to avoid adhering to privacy laws such as 5/9/14 Eyes.
It would be worth pointing out that PureVPN does record when a connection is established and the amount of bandwidth used within a session. Still, the company ensures that this does not define user activity.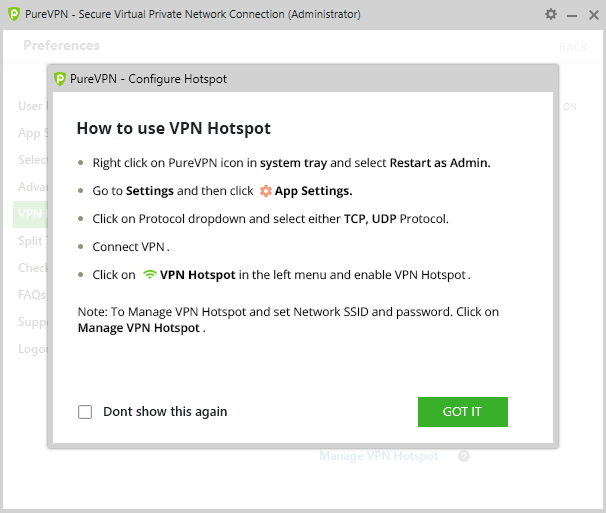 Encryption And Protocols
All VPNs offer encryption, but what matters is how undecipherable it is.
PureVPN uses AES-256 encryption, which is impervious to brute force attacks, resulting in a safe and secure environment. Even if a hacker manages to trace your steps, they'll only be able to see a meaningless binary stream.
A clear sign of a secure VPN is the number of protocols it features.
PureVPN features one of the largest selections of protocols we've seen in a while. And while some of them are not even necessary to feature in a VPN app, it is still a pretty cool feature to play around with if you are looking for a specific setup.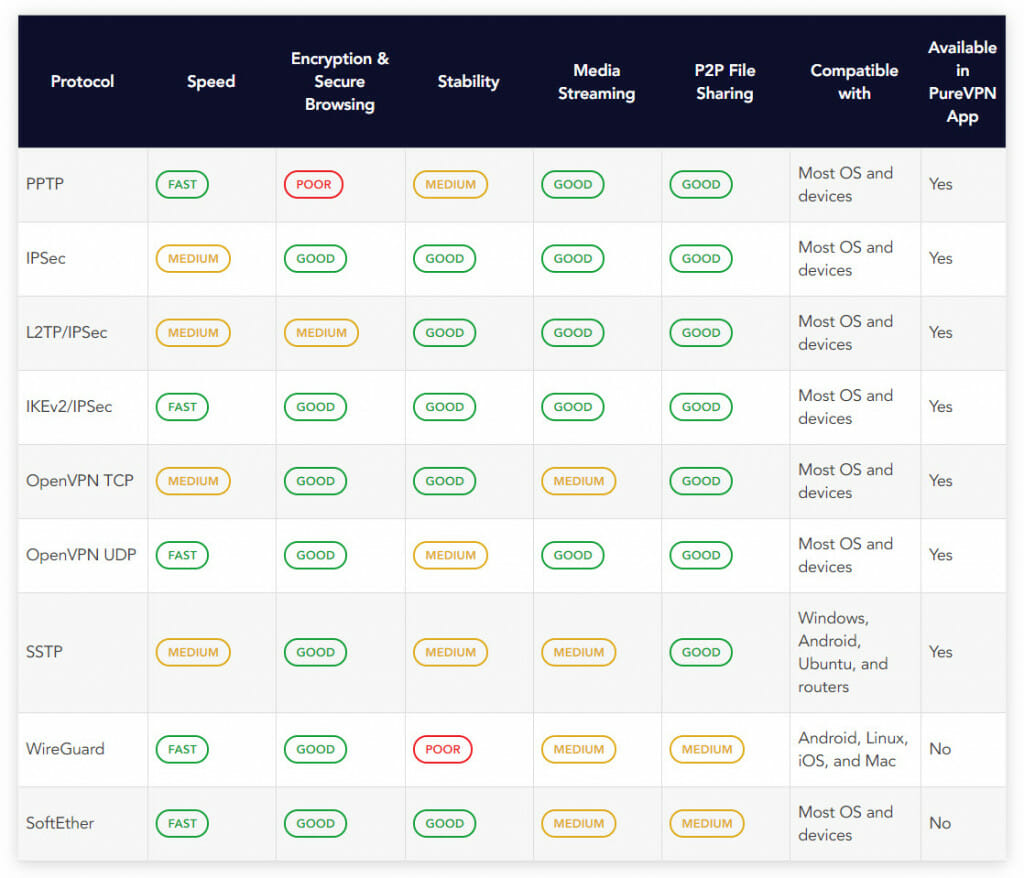 If you prioritize speed over security, allow No Encryption and PPTP protocols. This is… interesting, but we would not advise using this setup unless you are using the VPN to bypass some local restrictions and security doesn't matter to you all that much.
However, even though PureVPN gives you access to pretty much every connection protocol under the sun, they still do not feature WireGuard – the fastest protocol of them all.
Here's hoping they are working on including some of the more recent protocols in their expansive list somewhere in the future.
Network Lock Kill Switch
PureVPN's Mac, Windows, Linux, and Android apps come with a kill switch, terminating all traffic if the connection is ever VPN lost.
Without it, any sudden disconnections can expose your IP address and activity. And we all know how cybercriminals are always on the lookout for such breaks.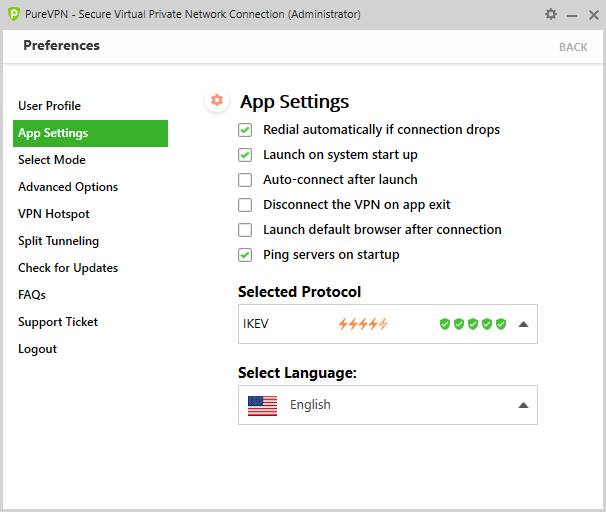 Split Tunneling
PureVPN has recently introduced split tunneling, a feature that allows you to distribute traffic between your internet service provider and the VPN.
Let's say you want to stream a binge-worthy show without any buffering while also working on highly secure documents that must never end up in the wrong hands. Thanks to split tunneling, you can stream over your local internet connection and conduct sensitive browsing over PureVPN.
As a subscriber, you can enjoy this service on Windows and Android.
PureVPN Apps
PureVPN has apps for Windows, iOS, Mac, Linux, and Android.
But it doesn't just limit itself to the most popular operating systems. PureVPN also has apps for Android TV and Firestick. It also offers browser extensions for Chrome and Firefox and even has a special app for Kodi.
The best part is that one account can be logged in on ten devices simultaneously, a promising feature for small offices and families.
Apps For Desktops
Desktop apps allow you to choose between five modes depending on what you're planning to do. The options include Internet Freedom, Stream, File Sharing, Security/Privacy, and Dedicated IP.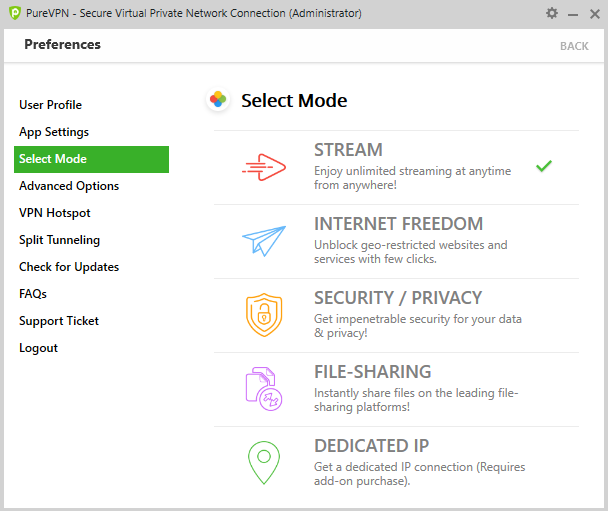 The problem is that there aren't any clear instructions on what may be the best choice for your needs. You only have their names to guide you.
Sure, some information is available on PurveVPN's website, but wouldn't it be better if the instructions come within the app?
Once you choose a protocol, PureVPN tries to establish a connection. However, it moves to the next protocol in case of failure, then next, until all options have been exhausted.
You'll also have to make sure that the encryption is set to ON before connecting (shouldn't that be the default for a VPN?). Otherwise, you'd be surfing over PPTP protocol, which is not secure at all.
But overall, it's easy enough to use the app, but the interface could use some improvement if you ask us.
Apps For Mobile
We found both iOS and Android apps are quite impressive.
They offer the necessary functionalities like connection optimization, unblocking of restricted content, kill switch, port forwarding, protocol switching, among other things.
And all this convenience is available without an over-burdened or complicated interface, making for a great user experience.
Some in our team go so far as to say that PureVPN apps are even better than those offered by rival companies.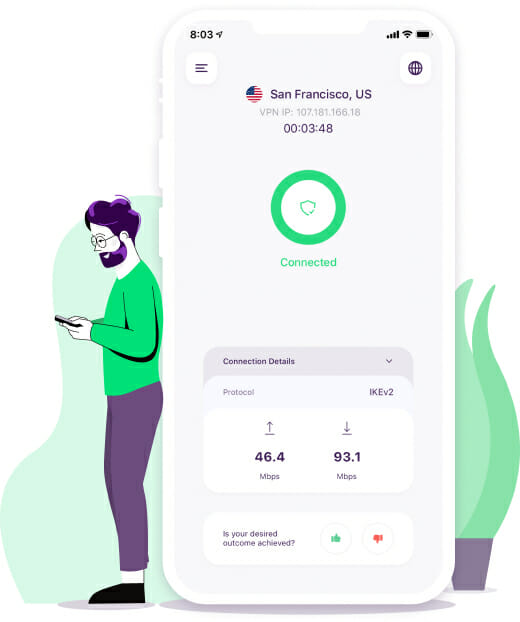 Browser Extensions
PureVPN offers extensions for Chrome and Firefox.
These lightweight plugins do not use up many resources and encrypt the browser traffic while allowing other apps and programs to use the bandwidth provided by your local ISP.
A good experience overall.

PureVPN And Streaming Services
One of the main reasons people look into getting VPNs is accessing streaming services not available in their regions. Ever since streaming platforms have caught wind of this, they have started blocking VPNs and their users.
So one of the measures of a good VPN is how well it can bypass these restrictions and geo-blocks and access streaming services.
So how good is PureVPN in this department?
Luckily, PureVPN has been working hard on beating those pesky streaming blocks and giving its users access to as much entertainment as possible.
It can seamlessly allow you to access Hulu, Netflix, BBC iPlayer, HBO Max, and other streaming services.
One of the unique features that PureVPN has, is it doesn't just focus on the big US providers, but gives some love to other streaming services all over the world. For example, if you are PureVPN in India, you can stream content from Voot, SONY LIV, and Hotstar.
Plus, it lets you use restricted apps like WeChat, TikTok, and more without leaving a trace.
---
Choose the 'Streaming' mode when you launch the app. This optimizes your connection by prioritizing speed over security.
In other words, weaker encryption leads to buffer-free streams, but this can increase the chances of your VPN getting discovered.
We also recommend checking PureVPN's website, where they specify the best servers to use for a particular streaming service.
Overall, popular services like Netflix and Disney+ do work, but their entire libraries might not be accessible.
If you want a greater choice of entertainment, other major VPN services offer a more seamless experience.
Gaming
Considering the high latency seen in our tests, we feel that graphics-intensive games that require excellent refresh rates like CS:GO and Call of Duty won't work well over PureVPN.
However, if you still want to give it a go, make sure to configure the desktop app as non-NAT with static IP. If the game is not as demanding, you'll find that it performs well.
Besides that, PureVPN is a good option if you want to access mobile games that are geographically restricted in your region.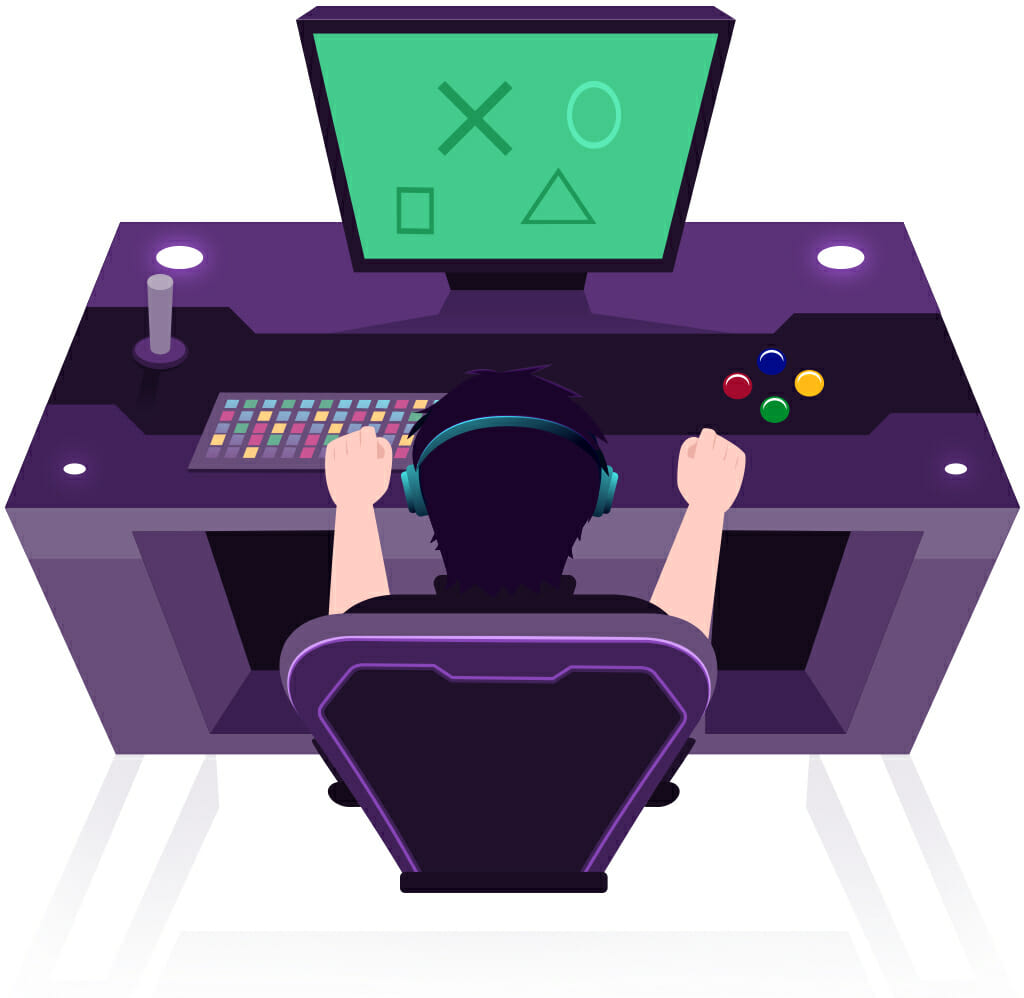 Note, that PureVPN does not support any of the gaming consoles, so in order to use a VPN with them, you are going to have to set it up on your router.
Torrenting
PureVPN allows users to torrent files on some designated servers that feature P2P (peer-to-peer) file sharing.
However, these servers do not exist in Australia, Canada, the US, and the UK, so downloading will be a pain.
All you can do is pick a decent server, and hope you can download and upload multiple files over it without consuming much bandwidth while keeping all p2p activities private.
PureVPN subscription plans
PureVPN offers three unique packages. As expected, the longer you opt-in, the less you pay per month. Choose from:
3-months Package — about 826 rupees charged every month
Annual Plan — about 250 rupees per month
Two-Year Plan —  around 152 rupees per month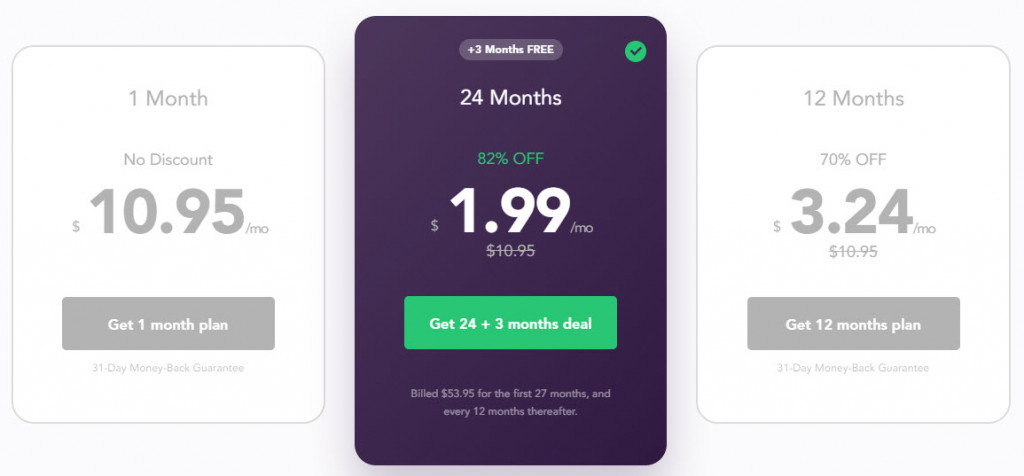 You get a 47% discount on the annual subscription and a whopping 70% discount on the two-year plan.
What Payment Methods Does PureVPN Accept?
PureVPN is not very diverse when it comes to payment options.
You can pay using a credit card or via PayPal.
Does PureVPN Offer A Free Trial?
You can get their seven-day trial for about 75 rupees.
But if you don't unsubscribe on time, they'll charge your card another 5240 rupees for the whole year.
Other than that, they also offer a 31-Day Money-Back Guarantee. If you don't like it, let them know within the month, and they'll refund your money.
Customer Service
From login issues to below-average speeds and more — the dedicated support staff at PureVPN is always ready to solve your dilemmas.
PureVPN's round-the-clock team can be reached via e-mail or through the live chat support option on their website.
They do respond promptly. However, you might have trouble understanding their replies, or some of their directions may get lost in translation because of the language barrier.
But rest assured that they will make sure that your problem is resolved.
Apart from that, the FAQ section on their website as well as their whole dedicated support website covers issues that users frequently come across. So don't forget to refer to that page.
Conclusion
Overall, PureVPN is a top contender among VPN providers and is undoubtedly a worthy pick.
They have an extensive reach, so finding a server close to you is easier than with other VPNs. Plus, they have put in a lot of effort in ensuring private and secure connections for all users, and their no-log claim is certified by an independent auditor on a constant basis.
Sure, there were a few issues here and there, but we couldn't find a deal-breaker to entirely put us off PureVPN.
Besides, they have over three million satisfied users, a testament to how good they are.
Don't just take our word for it; subscribe for their 7-day trial and see for yourself. However, do remember to unsubscribe before they charge you for the whole year!