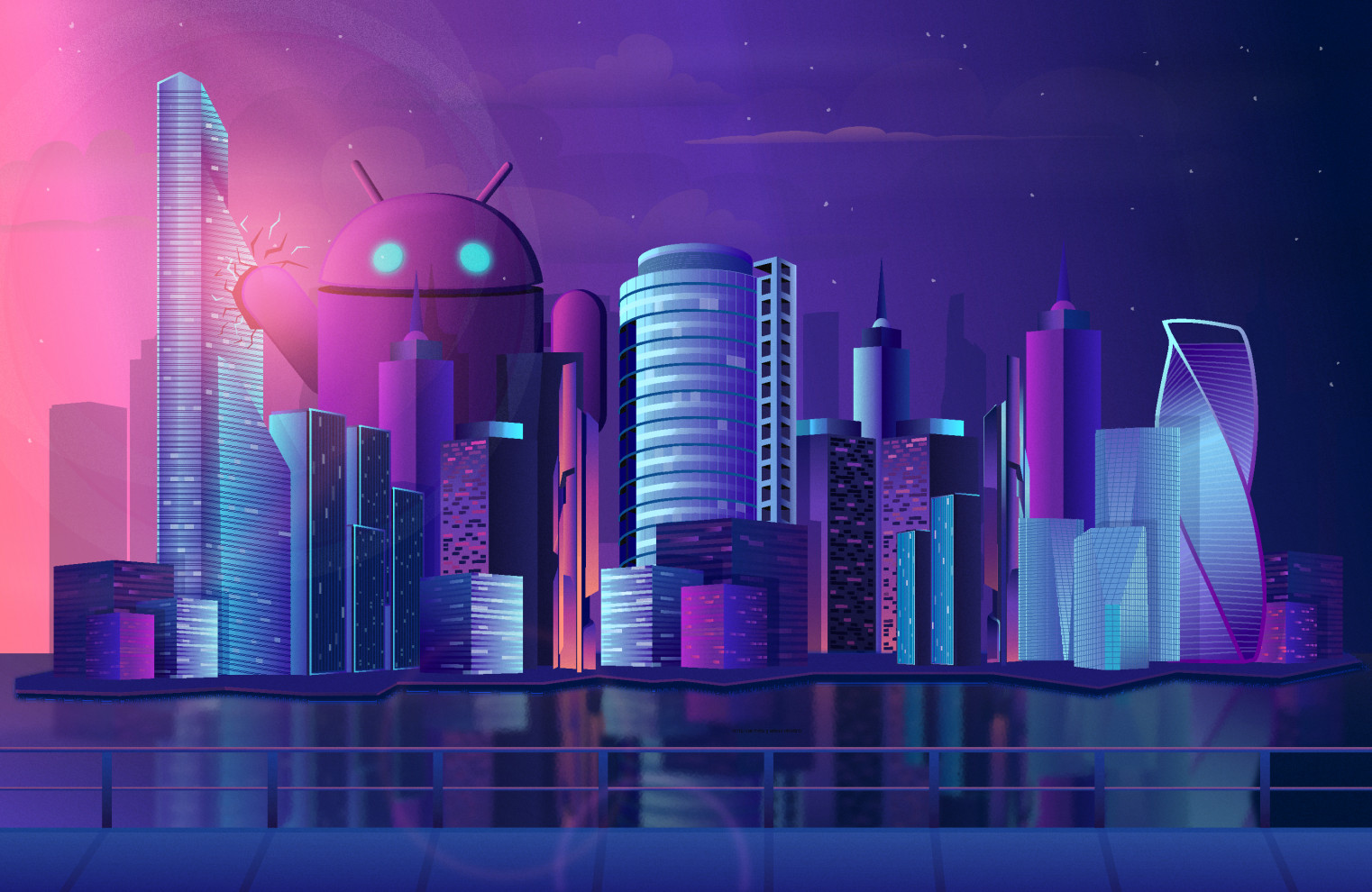 Best VPNs for Android: Choose wisely!
The Internet has long since outgrown your PC. Today you can pretty much go all day doing work, taxes, shopping, talking, creating, doing whatever using just your phone. On the one hand, this is extremely liberating. On the other, this kind of freedom invites dangers, restrictions, and surveillance.
With a lot of communications and financial transactions being done over the phone, they become a primary target for hackers and scammers. And phones are much easier to hack than your PC.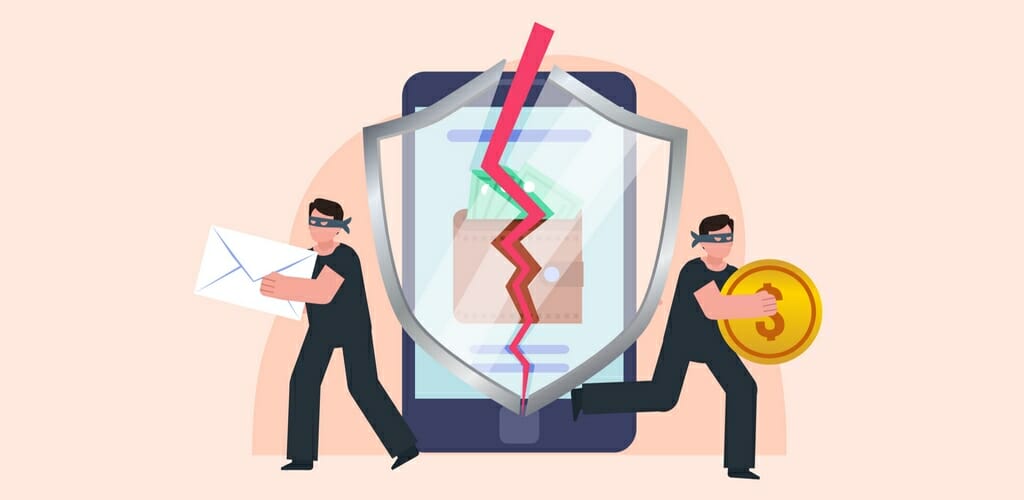 Personal data vulnerability isn't the only issue we're facing in our daily lives. App, websites, even games are constantly blocked and restricted. So you find yourself not being able to read, watch or play whatever you want to read, watch or play.
And with 95% of our population using Android devices, those are particularly under constant threat, surveillance, and limitations.
Well, this is exactly why you need a VPN. Not only does a good VPN allow you to access all of the blocked content, but it also creates a secure gateway between the user and the destination. This ensures all of your data is transmitted safely at all times.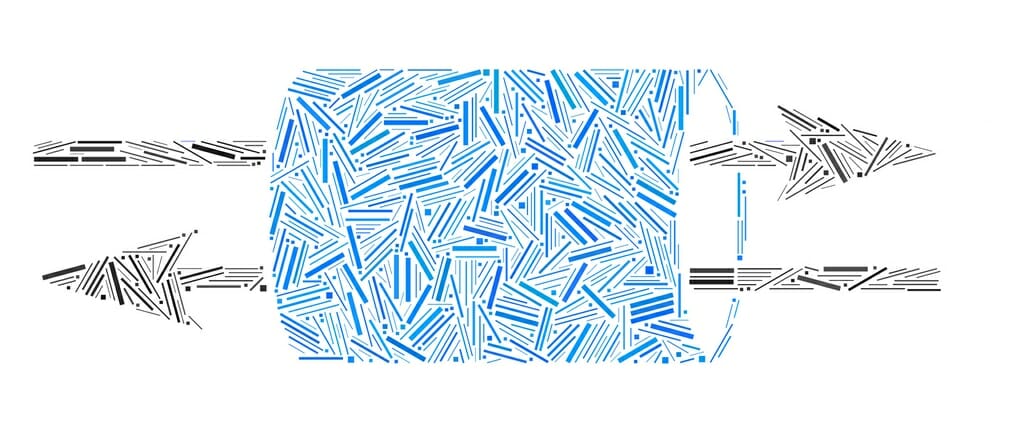 The dangers of using your Android device without a VPN
It seems, very few people are not aware of how vulnerable their Android devices are.
It might take just one bad app you've downloaded from a shady website, one bad Wi-Fi you've connected to when trying to load Google Maps and everything you have online can immediately be compromised or even stolen.
To give you some perspective, these are just a few threats and restrictions your tiny Android is constantly facing.
Android is a constant target of hackers
Android devices have always been the primary target for hackers and attackers of all kinds.
60% of all online fraud is being carried out through mobile devices.
This is especially true for Android devices that are running older OS versions (any device that hasn't been updated in more than 18 months). These devices stop getting security updates and become increasingly easy to hack.
And it doesn't take much!
All of your data can easily be stolen and you can be subjected to all sorts of internet trickery, whether that be phishing, malware, data theft, etc. When you connect to an unsecured wireless network, your data is transmitted openly, without any protection. Essentially, this means that any other person on that network can access all of your data whether that be emails, messages, passwords, etc. And you wouldn't even know.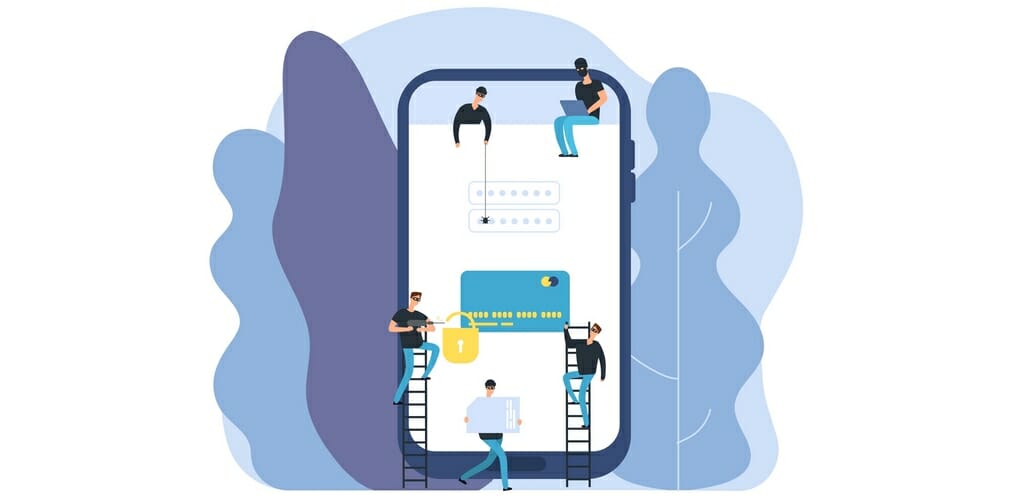 So next time you're desperately trying to launch Google Maps and decide to connect to an open Wi-Fi network called "Pwned", stop and think: is saving a few rupees on data worth having your bank account hacked?
You
can

can't have everything

Censorship is another big problem.

Local restrictions imposed by the Indian Government make it impossible to access a large amount of content on the internet. This includes websites, apps, services, and even games.

Whether you're trying to watch a movie, access a stock trading app, or record a funny TikTok these tough laws can stop you from living your life to the fullest.

Now, our government may have good reasons to block some apps, but it doesn't have to be this way. Censorship and blocks only encourage getting shady apps from shady websites, and that is a gateway to hacks.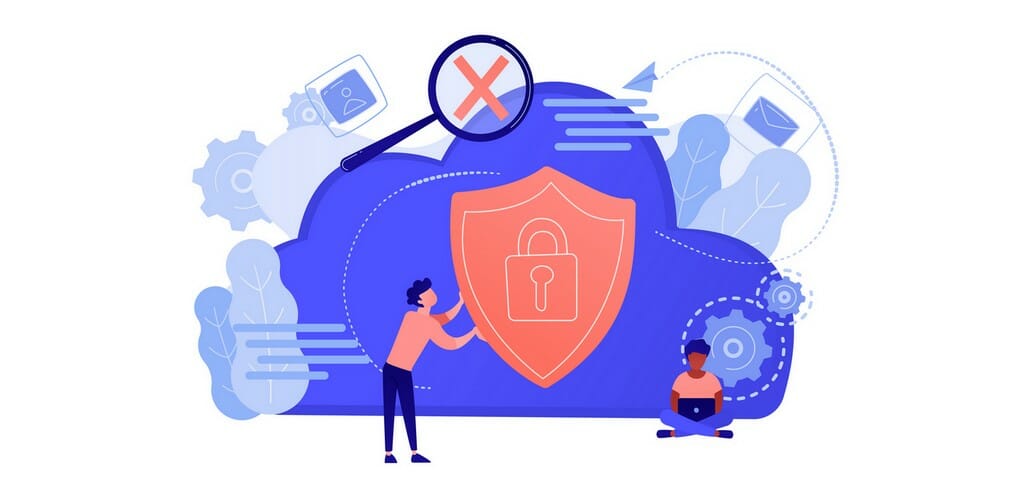 There is a way to both stay safe and enjoy everything your modern mobile device has to offer. And the name of that way is a Virtual Private Network.
How does VPN help an Android user?
If you want to stay away from these dangers, as well as get access to everything the Internet has to offer, what you need is a reliable VPN for Android devices.
When using a VPN, all of the data you send or receive is fully encrypted. So whether you are on public Wi-Fi or using your mobile data, you can rest assured all of your valuable information is completely safe.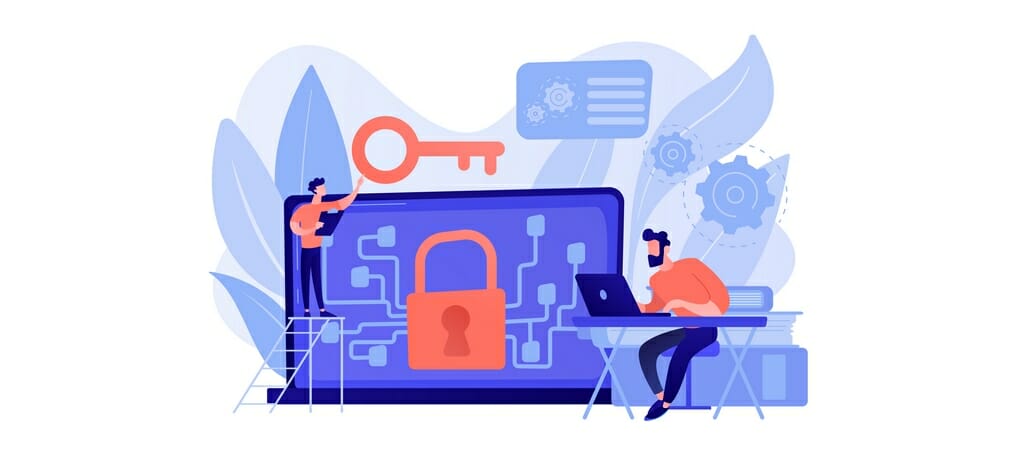 Streaming with a VPN
But VPNs can do a hell of a lot more than just encrypt and protect your online information!
Today's Android device is not just a phone. It can do a lot more than make calls and send SMS messages. For some, it's a hub for entertainment on the go. Every streaming platform under the sun has its own dedicated Android app, so you can stream whatever you want when stuck in a traffic jam.
But these streaming services are not exceptions to limitations as well. In fact, most of them limit what you can watch and where you can watch it from.
This concept is known as geo-blocking. This basically means that streaming services limit your ability to access certain content or the streaming platform altogether depending on where you are. And a VPN is the only thing that can change that!
Say you want to watch a show on Netflix. But it's only available in the US Netflix library. Do you give up? No!
What you do is launch your awesome VPN, connect to an American server, and voila! You now have instant access to all of the shows and movies a person would have access to in the US. How cool is that?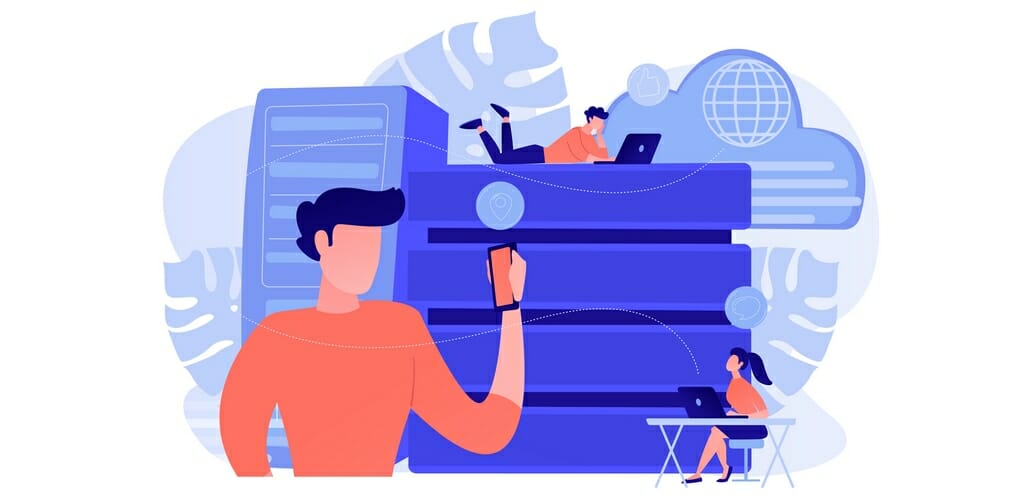 But you should know that not every VPN is capable of unblocking these services. Only the truly great VPN providers, that have the functionality are able to do so.
Gaming with a VPN on an Android Device
Android gaming has become just as popular as console or PC gaming, especially with games like PUBG, Fortnite, Among Us, Mobile Legends Bang Bang, LifeAfter, Mafia City, etc. Disagreements with China have led to a lot of these games and lots of other apps being banned in India.
Still want to play all your favorite games despite the ban? No problem!
A decent and optimized VPN for Android can give you access to all of these restricted games and apps back! All you have to do is connect to a server in a country where the game is not banned and BOOM!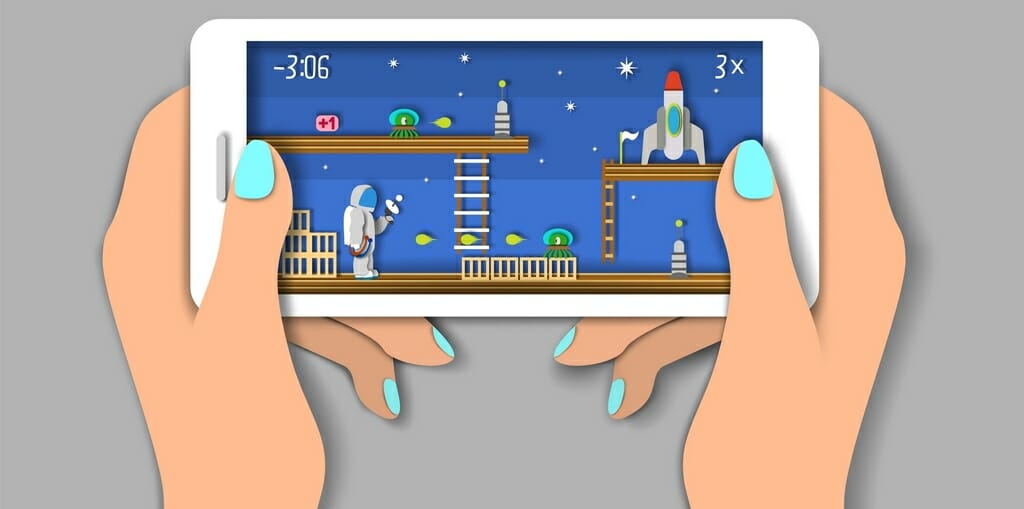 Since most of these games are played online, a good ping is necessary to ensure smooth gameplay, and not every VPN can pull that off. But those that can – the really good VPN for Android providers – can not just guarantee great internet speeds, but actually improve your connection and save a ton on data!
So choose an Android VPN that guarantees and provides premium services!
Best VPNs for Android
Since we've been asking you to use a reliable VPN all throughout this article, we thought we'd give you a list of the best Android VPNs.
Tried and tested by our professional team, each of these VPNs come with their own advantages and awesome features.
The NordLynx protocol combined with a reliable server infrastructure provides an ultra-fast VPN connection for wherever you are in India.
With secure servers in 59 countries and a Quick Connect function, NordVPN has so much to offer.
The CyberSec feature protects you against malware and provides safe access to websites and apps, regardless of your location. And all of those blocked ads and popups will help you save a ton on data!
All this combined with an intuitive and user-friendly interface makes NordVPN our top choice!

With a completely redesigned app for Android devices, ExpressVPN quickly became one of our top Android VPN picks that is all about speed.
Compatible with a huge variety of Android firmware, ExpressVPN's main focus is security and even teaching you about security. However, with servers in over 160 locations, it is just as good at bypassing any and all of your local restrictions.

Unleash the speed of your Android!
If you're looking for a fast, reliable, and secure Android VPN that is also affordable, Surfshark is the perfect choice for you.
Surfshark has over 3200 servers in 65 countries, giving you a range of options to choose from depending on your needs.
This provider also features some of the best ad-blocker features, which will block all kinds of ads not just in your browser, but in apps as well! Save a lot more on mobile data and protect your device from malware by blocking all of those nasty ads.

The most affordable premium VPN provider in the world!
Android VPN's Importance
We hope that the preceding information was helpful for you.
Now that you know how important it is to protect your Android device, we're sure you'll be able to make an informed decision.
With the number of malware, hacks, data leaks, and breach, bans, and censorship growing each year, VPNs are becoming a must for anyone who values their safety and freedom.
So do yourself a favor now and get one of the most reliable and secure Android VPNs and keep yourself safe at all times!