1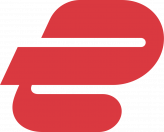 Overview
ExpressVPN is one of the leading VPN providers not only in terms of security but in terms of speed as well. The provider scores high in all of our extensive testing and is certainly one of the best providers today.
2
Overview
NordVPN has been one of the leading VPN providers for years, and it definitely does not disappoint. With great speeds, a fleet of reliable servers, all of the latest protocols, and a slew of unique features, NordVPN has earned the right to be at the top of our list!
3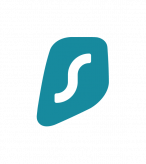 Overview
Surfshark quickly made a name for itself as one of the leading VPN providers in the world. With top-notch encryption and protection, unlimited device support, and some of the best streaming unblocking capabilities, Surfshark is quickly becoming one of the world's most favorite VPN providers.
4
Overview
CyberGhost is a decent VPN provider with a particular focus on unblocking streaming services. But its privacy and security evoke some concerns.
5
Overview
IPVanish is a reliable VPN provider. With a big focus on security, privacy, secure data storage, and speed, this provider may lack the streaming unblocking capabilities that other providers have, but it excels in that which it is dedicated to.
6
Overview
Private Internet Access is a popular VPN provider worldwide. And it's not a mystery why: great speeds, a huge server network, and competitive price make it a good VPN. But how good exactly?
7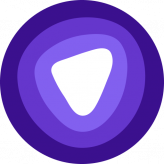 Overview
PureVPN has been around for 14 years now, and even though it's been a bumpy ride, PureVPn is definitely improving its service. It has a few interesting additional features, that you can purchase on top of your VPN subscription, and is an overall good choice for companies.
8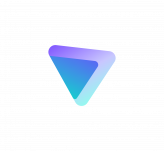 Overview
Headquarted in Switzerland, which is known for its unwavering commitment to privacy, ProtonVPN offers more than 1000 servers, including ones that are configured for Peer-2-Peer and TOR.
9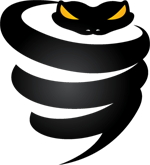 Overview
Launched in 2009, VyprVPN is one of the oldest VPN providers around. With tight security, and decent streaming unblocking capabilities, VyprVPN leaves you wanting more with a lack of advanced options, awkward desktop app design, and inconsistent speeds. However, you can't beat the price tag.
10
Overview
HMA is one of the oldest VPN providers on the market. Founded in 2005, it is still present among the best VPN services in the global rankings. In 2016, the UK based company was acquired by Avast, the largest Internet security developer in Europe.
Choosing your perfect VPN
If you are reading this text, you have probably scrolled through our Top 10 VPN providers.
We hope that our review helped you find a provider that best suits your needs and requirements. But because we know that choosing the perfect VPN can be a difficult, confusing, and overwhelming process, we've decided to list some of the most important things you should be on the lookout for so you have a quick guide to all of your questions and needs.
What does VPN do?
We will not bore you with the whole technical side of VPNs here. If you are interested in knowing all there is to know about VPNs and how they work, you are welcome to check out our definitive guide on What is a VPN?
To keep it short, a VPN is a special kind of software, that makes internet browsing safe, secure, and completely anonymous.
A VPN passes all of the traffic you send and receive from the device of your choice through a secure and encrypted tunnel, making sure no one will ever be able to get their hands on your personal information and online activity.
Not only that, but a VPN also relays the connection between your device and your destination on the Internet through one of the provider's personal and secure servers. As a result, you get a new IP every time you go online, which makes you appear as a different person every time you go online, makes your online activities untraceable, and also gives you access to content and entertainment that might not be available in your country.
But with all of this to keep in mind, you can't help but ask yourself which VPN provider is the best? Which has the most servers? Which is the most secure?
What is a good VPN?
The answer to this question solely depends on what you use a VPN for.
Do you need the VPN to be completely anonymous and impenetrable? Does it have to be super-fast and have the widest selection of servers? Do you want it to be able to unblock streaming services and have a bunch of extra features? Would you want your perfect VPN to be able to do all of that?
All VPNs promise you security and anonymity, but not all of them deliver on that promise to the same extent. And with so many providers out there, giving you different options, service, and prices, it's important to know you are you going to get before you get it.
This is where our thorough and well-research professional reviews come in.
But why can't you just get a free VPN?
There are so many providers with free solutions, why even bother with paying for a VPN service?
Everybody likes free stuff. But not everyone realizes that the old cliche is still true: If you don't have to pay for a service, you ARE the service.
Creating, developing, and supporting a VPN service, no matter how small, is very expensive. This is why if a provider offers its VPN for free, it's probably making money in some other way. And that's usually through collecting and selling user data to advertisers.
And that's exactly what VPNs are supposed to prevent!
By promising you online anonymity and absolute privacy, free VPNs get access to some of your most private information. And advertisers are willing to pay top dollar for this kind of information.
Not only that, but free VPN providers rarely take the time to make sure their security is reliable or even there at all. That's why we write about free VPN data leaks, breaches, and hacks nearly every day.
So next time you think about getting a free VPN, stop for a moment and think how much you really value your privacy.
These days every country has dozens of streaming services. But few of them are instantly available everywhere.
This is called geo-blocking, and the reason for geoblocking, is, of course, money.
Not all rights to movies and shows are available for every country, or they can be too expensive, or already purchased by the competitor. This means that you can only view certain things in certain countries.
Sometimes, some of the streaming services are not available in the country entirely. Other times libraries of a certain streaming service can be completely different based on a country.
A VPN can help you bypass all of these restrictions by virtually changing your locations and getting all of the content that is not available to you wherever you are.
Not all VPNs can do this, though. And with VPNs becoming more common, the geo-blocks become tougher. So make sure your VPN can actually bypass these restrictions before purchasing a subscription.
Speaking of geo-blocks… Did you know that every country's Netflix library is completely different?
Depending on who local streaming rights belong to, Netflix might not have the shows you are dying to watch in your country. And you can change all of that with the right VPN, giving yourself access to unlimited streaming with everyone's favorite platform.
By far, the largest Netflix library is in the US, which is why all VPN providers try and have servers in America. But not all of them can break through Netflix's geo-blocks and local restrictions.
So choose the VPN you want for streaming Netflix wisely.
And, of course, there are other streaming services that might not be even available in your country, such as BBC iPlayer, Hulu, HBO Max, and many more.
Who doesn't know Popcorn Time? At this point, there are people who have grown up with it.
However, with Internet restrictions getting tougher by the day, Popcorn Time is becoming increasingly hard to access and use.
Since Popcorn Time uses P2P technology to stream content, it falls under the same restriction as torrenting. Rightsholders, Internet Services Providers, and government agencies can track P2P activities and slow down your Internet connection or even issue you a fine for piracy.
But you don't have to say goodbye to your favorite platform just yet. With the right P2P-optimized VPN, you can still use Popcorn Time and remain anonymous online.
VPN for Kodi
What was once an illegal app for Xbox, has now become of the most popular applications for streaming movies and series.
Today, anyone looking to expand their streaming horizons can add Kodi to their preferred device or Smart TV, and access streaming platforms and different kinds of content. However, as is the case with streaming services, Kodi is not immune to geo-blocks.
With the right VPN, you can break through those restrictions and get access to as much content as you could possibly want from the comfort of your couch.
Some VPN providers even have ready-made plugins created specifically for use with Kodi.SO be on the lookout for those solutions if you are looking for the best possible streaming solution.
VPN for Mobile Devices
Mobile devices are not just for calling anymore.
We use them for everything these days: streaming content, playing games, reading, getting information, working, downloading, online banking…
This level of convenience invites dangers – it's much easier to hack a mobile device than a computer. And the danger is real: Every time you connect to a free public network in your favorite cafe, you are gambling with your online privacy, and personal information. Every time you click on an awkwardly placed ad, you might be downloading malware on your device.
This is why a good VPN for your mobile device is crucial to keep all of your information safe and private.
Most VPN providers today have dedicated apps for Android and iOS (but not all). But the level of security, features, and usability they offer can differ drastically. So be sure to check out our VPN reviews, as well as our guides for choosing the best VPN for Android and iOS devices.