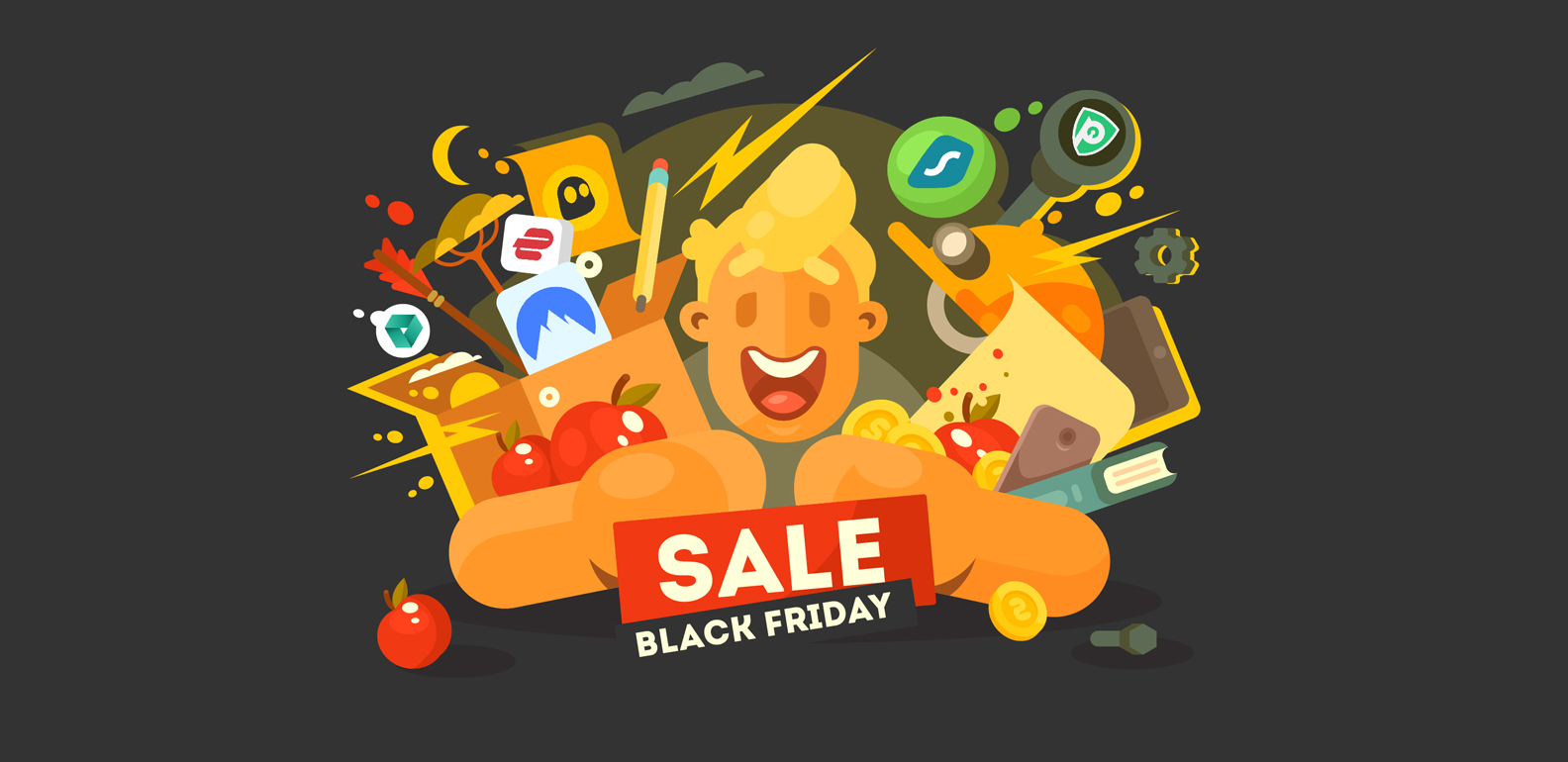 Best Black Friday and Cyber Monday VPN deals of 2021
The time is nigh! The date is the 26th of November. And in case you miss that one, the date is the 29th of November. You guessed it right, we're talking Black Friday and Cyber Monday!
If you haven't heard, gone are the days you had to camp outside your local tech store and fight a bunch of crazed Karens to get that oh-so-sweet deal on a widescreen that will be too big for the car. And all of that on a Friday no less, and we all know Karen fighting is reserved for Saturdays. These days everything good is being sold online. Especially this time around, when venturing outside isn't just icky, but also… yeah, let's not talk about the outside just yet.
Anyway, if you're smart, want to get the deal, and don't have the intent of ending up on YouTube, it's online where you should be on that fateful Friday!
---
Speaking of the online realm, what good is that flatscreen going to do you if there's nothing to stream? Or how can you gear up for next year's shopping, if your personal information gets stolen?!
That's right! We think about these things!
Oh yes, we're talking best Black Friday/Cyber Monday VPN deals of 2021!
So if you were still doubting whether you should get a VPN, we're telling you right here and now: This is the time to do it! And it doesn't get any better than this year's Black Friday and Cyber Monday.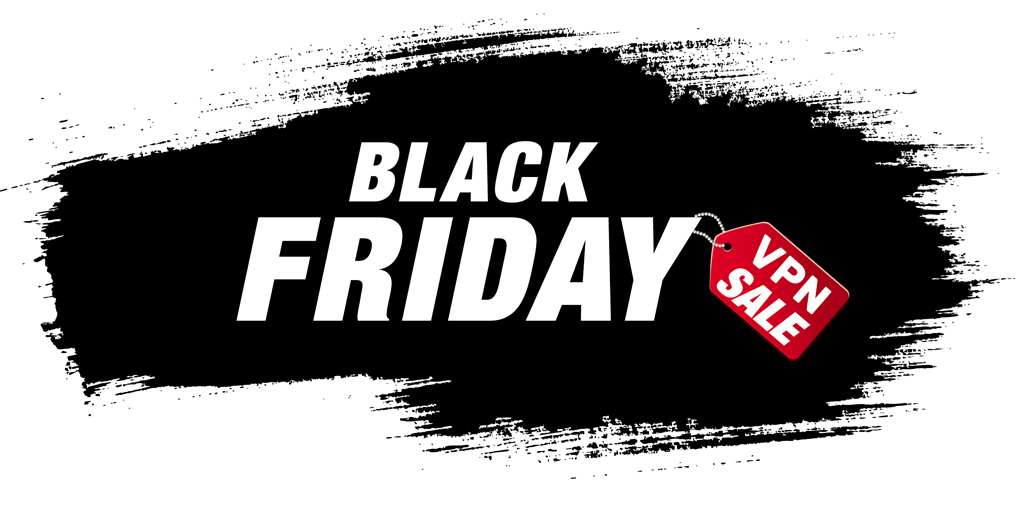 The best Black Friday/Cyber Monday VPN deals we found
VPNs are a sneaky bunch. If you've been struggling with the idea of whether you should get a VPN or not, you may have noticed, that most providers have the same deal going all year round.
And that is true. Most of the providers are happy to slap a new banner on, call it a BF or CM deal and be home by six.
But we are kind of done with that.
This year we've decided to give it our all, pull every string, and listen in to all of the Monday Marketing meetings we've bugged for one reason and one reason only: To bring you the best (and real) VPN deals this year!
So. Come on! There's ground to cover!
#1.

Surfshark

: Our top BF/CM pick!
The number one spot on our Black Friday/Cyber Monday list has to go to Surfshark.
And this year they're having a doozy of an offer going.
This Black Friday, and this Black Friday alone you get the exclusive chance to get a subscription with an 83% discount! And that's not even half of it. What you also get is three whole months completely free!
We know for a fact that Surfshark has never had a better deal going, and it's definitely the provider worth getting.

The best VPN deal this Black Friday!
To make matters even better, in light of Black Friday and Cyber Monday, Surfshark has also launched their Surfshark One Suite, which comes with:
Their proud VPN service;
Freshly released antivirus;
Anonymous Surfshark Search engine;
Surfshark Alert – your personal breach monitor.
And all of the additions come with a sweet 70% discount.
So if you ever thought the VPN was not enough… Well, this is enough incarnate.

VPN not enough? Get Surfshark One for all you online needs!
And the best part? This deal is already happening!
We guess Surfshark just couldn't contain the excitement and didn't want the awesome deals to be limited to two measly days. Go quick though, there's a timer and its ticking is menacing.

Need more convincing?
Check out everything that makes Surfshark great!
#2.

NordVPN

: The best deal for the best provider
Apparently, no VPN list is complete without NordVPN, and neither is this one.
You may have grown tired of their 68% deal that's been going on for a while. But we have a special surprise for you.
NordVPN was super kind and let us offer a special kind of deal to you. Yeah, you!
This November, and this November only, our Top-Rated VPN is having the sale of a lifetime, with an insane 72% discount! And you can only get this deal with TechTypical [that being us, by the way].

Don't miss out on the best deal for the best VPN!
The best part about all of this? – The deal is already happening, you can get it right now and don't have to mark your calendar at all. Go!
The worst thing about it? – After this sale, the deal might be going away for good. So be sure to jump on the deal!
Truly the best time to get the leading VPN!

Want to know what makes NordVPN the best?
5 Euro VPN knows how to make a good deal about as much as it doesn't know how to stick to the pricing that is its name! But you know what? We are the only ones that know about the sale they're having, and it's massive!
This year the good people at 5 Euro VPN are having their best deal ever. Not only are they the most affordable premium VPN around, but they are also adding a whole 50 percent off their best deal.
Wait, don't get confused, we'll do the math for you [the name really doesn't help]. It's just 1.25 euros per month for three whole years (or $1.15 for those of us who don't venture into unknown currencies).
So if you were looking for the best VPN bargain, you've found it!

5 Euro VPN: The best VPN deal this Black Friday and Cyber Monday. Period!
And if you're looking for a combo deal, their world-renowned 5 Euro Usenet is also having a sale!

VPNs aren't enough? Grab yourself a Usenet subscription to go with it!
If this isn't consumer paradise, we don't know what is.
There is one thing you should know about this whole shebang, however. These guys are keeping it old-school and are not having a two-day deal that lasts a month. So we suggest checking them out on the 18th of November ?.

Never heard of these guys before?
Your loss. But we'll catch you up!
#4.

PureVPN

: The deal that will last
Coming out of left-field – it's PureVPN!
After this VPN went through a full revamp early this year (don't miss our upcoming PureVPN review) it hasn't stopped rolling out new features and deals. And Black Friday/Cyber Monday is the best time to flaunt what it's got.

What does PureVPN have, by the way?
This time around PureVPN managed to surprise us with something none of the other providers are doing. They might not have the best deal going, but they are definitely in it for the long haul.
This Black Friday/Cyber Monday, you can get a two-year PureVPN subscription at an 82% discount, for just $1.99!But that's not all. If you have an anxious attachment style with VPNs, PureVPN definitely has a solution for that, with their bonkers 5-year deal for just $1.33 per month.

Want a longer VPN subscription? Get PureVPN this Black Friday!
Doesn't sound too good? Well, get this: A deal like that will save you 577 dollars and 5 whole cents. Yeah, we weren't exactly sold on the half a thousand bucks, but those 5 cents really helped push the deal over the edge.
And with this deal you get a fully revamped PureVPN with:
Access to over 6500 servers worldwide;
10 device support;
And the only VPN that's being constantly audited to make sure it has 0 vulnerabilities.
Now ain't that nice?
#5.

CyberGhost

: The most honorable of mentions
And, finally, there's CyberGhost.
CyberGhost has been toying with the customers for years, but this time they have come up with a really good deal.
For just $2.17 a month you can get this awesomely named VPN for two full years, and three entire months extra. And nothing beats free!

Restrictions will be a sweet dream of the past, with our exclusive CyberGhost deal!
On top of that, much like Surfshark, CyberGhost has been rolling out features like it's nobody's business. If you choose to, you can add so much more to your subscription, including:
A dedicated IP option to go with your VPN;
A fresh password manager;
And an entire security suite for Windows.
The only thing that beats deals is combo deals, right?

Not sure?
We've done the testing for you!
The CyberGhost deal is already live, but not for long. The timer is ticking, so you best get to it!
Every other VPN Black Friday/Cyber Monday deal: Everything but the kitchen sink
So, we've just talked about all of our favorite Black Friday and Cyber Monday VPN deals available this year. We've even done you a solid, and have gone to great lengths to talk about our favorite Black Friday deal, the best deal from the best provider, as well as the longest subscription you can get this time around.
But we would be remiss if we wouldn't mention all the other VPN deals flying about this time of year that we have exclusive access to.
So, by popular demand, here's everything else you can get on Black Friday and Cyber Monday in 2021!
ExpressVPN has had the same deal going for over a year now. But still, you can't but mention this behemoth of a VPN!

Want to know what makes ExpressVPN one of the best providers?
With its new, shiny, freshly audited, and fixed Lightway protocol, and a massive company such as Kape Technologies behind it, this might be the best time to get your hand on the second biggest VPN provider out there. And on Black Friday this can save you 49% on a 15-month subscription, which includes 3 whole months completely free!

Get the fastest VPN around this Black Friday!
IPVanish hasn't been on our radar for quite some time now. But in the last few years, they seem to be winding up for something massive!
Over the past few months, IPVanish introduced the WireGuard protocol to their application, as well as added Netflix support, joining the rank of the VPNs that can do it all. And right now they are having a massive 73% sale on their 2-year plan.

Want to know what's new with IPVanish?
We don't know what the guys at IPVanish have in store for the future, but this might very well be your last chance to get them as cheap as that!

Want a privacy-first VPN this Black Fridya? Get IPVanish!
PIA seems to want to give PureVPN a ruin for their money, but can't quite reach the deal in terms of both savings or lasting power. Still, though, a 3-year deal with 81% off, as well as 3 months free – that kind of sale is hard to pass on.

So how what is PIA up to these days?
Private Internet Access has proven to be a very reliable and steady VPN service, with its main focus always being online security and privacy. It might now have spinning rims, but the engine purrs like a kitten and it won't let you down!

Want a longer VPN subscription? Now is the time to get Private Internet Access!
If you are one of those free ProtonVPN users now is definitely the time to upgrade!

Want to know what makes ProtonVPN the best free VPN?
ProtonVPN doesn't have a Black Friday or Cyber Monday deal, per se, however, what they do have is an end-of-year special offer, that finally put an end to their extremely convoluted subscription system. So you can get this amazing service at a 50% discount!
Right, right, this doesn't even come close to some of the other deals out there. But hey, they are already free, how much better do you want it to get?

Get the most trusted free VPN out there this Black Friday!
Ivacy VPN seems to be another contender that wants to give PureVPN a run for their money!

What's Ivacy VPN?
We cover everything you need to know!
This time around they are having a massive 90% sale on their 5-year plan. And over the last few months, they have been growing like mad, unveiling a new server nearly every week. The service might not be as good as some of the other VPN providers, but it's definitely worth it if you are looking for the basics that will last!

Don't miss a massive discount on Ivacy VPN!
VyprVPN has joined our review ranks but recently, and it's definitely a service that is worth looking into. And, of course, they have a Black Friday deal going as well!

This shopping season you can get VyprVPN at a 50% discount on their 12-month plan. Now, this might not be the best deal we have seen, but if you are a Usenet user as well, this is pretty much a MUST!

Want a Usenet subscription to come with your VPN? Then get VyprVPN!
The latest addition to our reviews – PrivadoVPN!

First time hearing about PrivadoVPN?
Get everything you need from our fresh review!
This VPN is young, but it has definitely come to play! So, of course, this is the best time to get it, since younger providers have the best deals going and have everything to gain! So don't hesitate their awesome 69% discount on their Premium 12-month subscription!

Want to get on board with a new provider? Get PrivadoVPN!
And while we are talking free and new VPNs, we might as well mention Atlas VPN!

This little VPN provider has been gaining ground like mad in the last few months, and it's definitely the best time to get them. With their massive 86% deal on their 3-year plan, which includes 3 whole months completely free, this is definitely the best time to get on the shoulders of this Atlas!

Get Atlas VPN Premium this Black Friday/Cyber Monday!
If you don't get a VPN this Black Friday, make it Cyber Monday!
We don't mean to sound like a broken record, but we're already here, so we might as well double down.
You should get a VPN!
And if you haven't already, this is the time to give it a whirl. If the rumors are true, VPNs are bound to get more expensive next year. So you might as well get one when deals are at their hottest and deadliest.
Just in case we haven't pummelled this into your subconscious throughout the year, here's a quick refresh course on what VPNs can do for you:
A VPN is the only personal tool you have to keep you safe, anonymous, and secure online.
A good VPN is the only way to take back your online privacy and freedom, and never let anyone take that away from you.
A VPN is your guide to a world of unlimited content. Be that streaming anything from anywhere, downloads, or websites you can't access… well, you can with a VPN.
All of the VPNs we have presented in our Black Friday/Cyber Monday deals tick all of these boxes. So you can't go wrong with any of them, and if you have doubts, we have the reviews to back you up!

Not enough options?!
Everyone has a BF/CM sale, we just found the best
So take your pick and enjoy the best deals you'll get all year round!