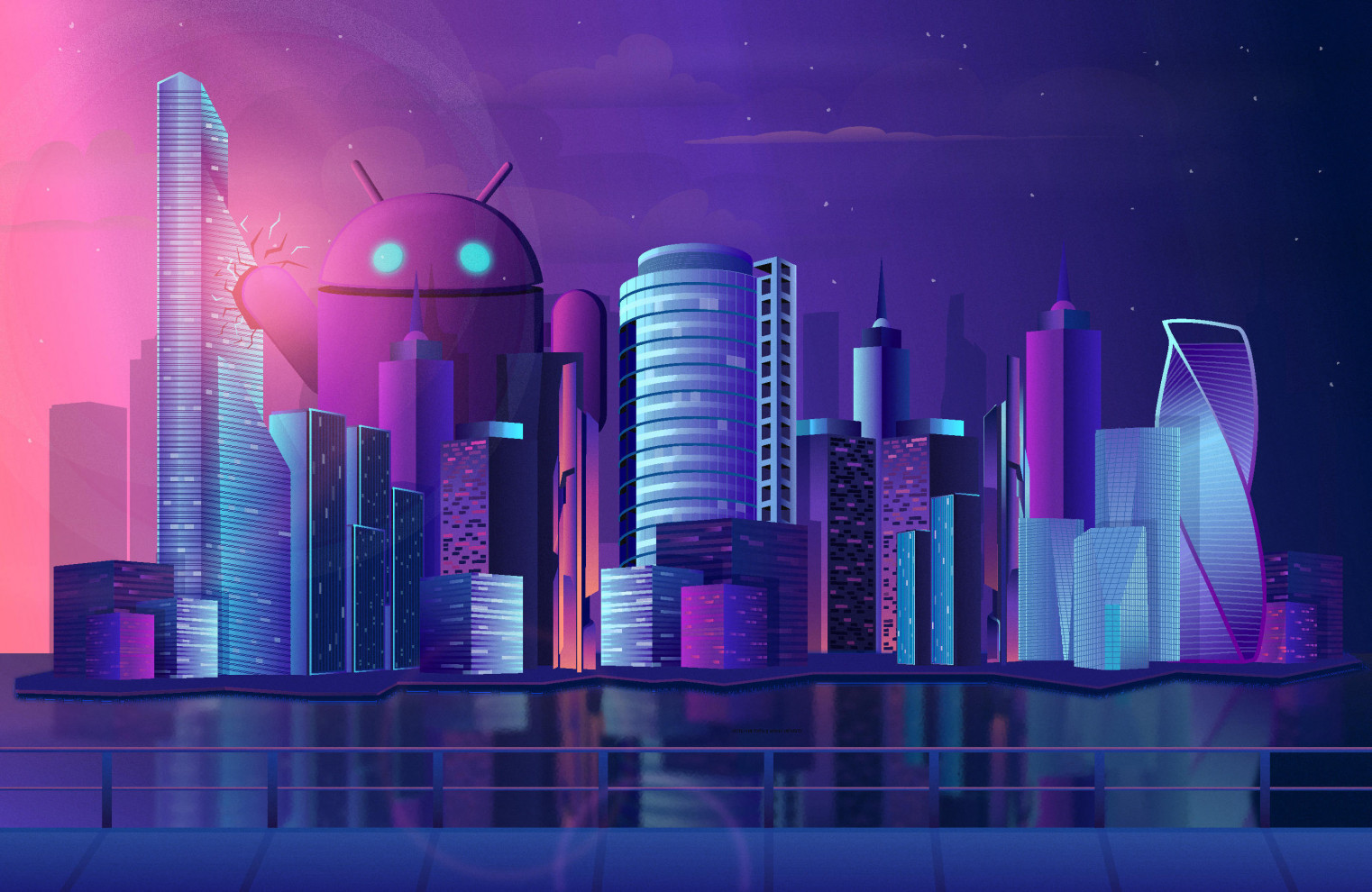 VPN for Android – Online safety everywhere!
It's a dilemma every traveler has encountered: do you use your precious data bundle or do you opt for a public Wi-Fi, knowing these are notoriously unsafe? The solution? VPN for Android!
Logging into a public Wi-Fi has more dangers than most people realize. Setting up a free, public Wi-Fi is a simple process for anyone with a working computer and half a brain, and are a favorite pastime for professional hackers.
So what are the dangers? When you log into an unsecured wireless network, your data travels the internet without any form of encryption. This means the host of the Wi-Fi service is able to see what your computer sends and receives. Of course, many hosts are respectable companies that don't mean any harm, but what if the 'free Starbucks' Wi-Fi you log into is not Starbucks but someone else router, sitting near your coffee corner? This means 'they' can read every email, every password, and every private conversation without you knowing about it.
Encrypted connections via VPN
A reliable solution could be a VPN optimized for Android devices. VPN connections are automatically provided with encryption. This doesn't make it impossible for anyone to piggyback on your connection, but it does make it highly unlikely someone will be able to read what you wrote, or access your banking details.
Travelling with a large data bundle and no need for public Wi-Fi? In that case it's still advisable to use a VPN server for your mobile internet activities. A VPN encryption provides protection. Which acts as a safeguard against anyone that's a bit too interested into what you do online. As a bonus, VPN makes it impossible for websites and services to mark you for online advertisements. All this for anonymous browsing.
Streaming through VPN while abroad
Using VPN on a smartphone has other advantages too. Next to data protection, VPN streams content that's not available in the region you're at. It's called circumvention of geo blockades and VPN makes it possible. Streaming US Netflix on your smartphone while at an Asian airport is easy, just like setting up your phone to host a VPN service. Most VPN providers offer special apps for smartphones. These are designed to have a VPN service up and running in a couple of moments. Ideal for inexperienced VPN users! Are you interested in the other uses of a VPN? See the article What Is a VPN?
To know which VPN provider offers the best support for Android smartphones and tablets, checkout our list of VPN providers:
Combination of reliable server infrastructure and NordLynx protocol provides ultra-fast VPN connection

NordVPN offers secure servers in 59 countries

Quick Connect function

Clear, intuitive and user-friendly interface

Safe access to streaming websites, social networks, and platforms regardless of your geolocation

CyberSec function reliably protects against malware and other cyber threats.
Suitable for Android 10, Android 9, Android 8, Android 7, Android 6 and Android 5

Anonymous and secure web search, photo sharing and text messaging

Convenient adapted interface

Additional features that are not available on the desktop

Hassle-free bypass geographic restrictions – get access to any content, wherever you are in the world

High speed for streaming

KillSwitch function for Android.
Simple and straightforward design for mobile users

Fast servers – forget about buffering and waiting

6300+ servers in 90+ countries

Public Wi-Fi protection – your personal data will always be protected, even in cafes, airports or hotels

Bypass geographic restrictions easily by changing the IP address

Fast unlocking of streaming platforms.
Supports all Android versions

Unlimited bandwidth

Up to 10 simultaneous connections

Can unblock most well-known streaming services

Emergency shutdown function for Android

Protecting a public Wi-Fi connection
HMA VPN is compatible with all Android phones and tablets from brands such as Google Pixel, Samsung Galaxy, Oppo, OnePlus, LG and more

Use the Lightning Speed feature to immediately connect to the server at the super speed

Choose a server from over 290 locations worldwide

Stream, shop, browse and do more online: fast, secure, and private.
Using VPN servers and encrypted connections maximize security while browsing the web, protecting users from data theft, and other negative consequences. Moreover, in order to set up a connection, you do not need to have special knowledge – you just need to download the VPN app to your Android smartphone, launching it every time you use public unsecured networks.