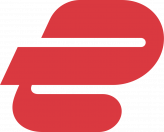 Overview
If we'd try to define ExpressVPN, we'd say:
ExpressVPN is VPN technology perfected.
Elegant, devoted to its online security, privacy, and freedom cause, ExpressVPN has some of the best and most unique features, as well as unparalleled performance across the board.
Ratings
Features
| | |
| --- | --- |
| Apps | Windows, macOS, Linux, Android, iOS, Chrome, Firefox |
| Price | $6.67 per/month |
| Payment methods | PayPal, Credit Card, Cryptocurrencies, iDeal, UnionPay |
| Refund | 30 days |
| Speed | 8.5 / 10 |
| Protocols | OpenVPN TCP/UDP, L2TP/IPSec, IKEv2/IPSec, Lightway |
| Log Policy | No logs |
| Simultaneous connections | 5 devices |
| Based In | British Virgin Islands |
| Netflix | USA, UK, Australia, France, Canada, Japan |
| Torrenting | Yes |
| Streaming | HBO Max, Hulu, Showtime, Amazon Prime Video, Paramount+, BBC iPlayer, ITV HUB, Channel 4, Crackle, Tubi TV, fuboTV, YouTube TV, Crunchyroll |
| Works in China | Yes |
| Jurisdiction | British Virgin Islands - Not a Fourteen Eyes Country AND Not an Enemy of the Internet. |
| Server Locations | 160 |
There are lots of different VPNs out there. And much like high-school kids, those can be trendsetters, overachievers, underachievers, those who are just happy to be here, those that do the bare minimum. And yet there are always those that are in a league of their own. No one knows where they came from and how they got here, but you are fairly certain that they are going to be worth a billion bucks one day.
In the world of VPNs, that kid is ExpressVPN.
You've probably heard of it. These days ExpressVPN is everywhere. Plastered all over YouTube, all your favorite bloggers are talking about it, every review website that has something to do with tech gives it first place in whatever ranking you happen to stumble upon.
So here we are to put ExpressVPN to the test, and give a definitive answer once and for all (or at the very least until the next update rolls out): Is ExpressVPN truly the best?

Cant'wait to find out?
Give ExpressVPN a try yourself!
ExpressVPN: An introduction
ExpressVPN first graced the web with its anonymizing presence in 2009, when Peter Burchhardt and Dan Pomerantz launched their parent company Express VPN International Ltd. Since then, the name 'ExpressVPN' has become synonymous with everything VPNs want to be, and the provider kept making news both as one of the web's leading privacy tools and as an unyielding advocate for personal online safety.
ExpressVPN is based in the British Virgin Islands, a territory free of any international surveillance alliances, data retention laws, and censorship that brought up many a VPN provider (for example, PureVPN and Surfshark, which has only recently changed its base of operations).
In 2019 ExpressVPN has become the founding member of the VPN Trust Initiative, which was meant to set and uphold standards of online privacy and security, and was joined by many other VPN providers over the years.
And in 2020 ExpressVPN has released several new features, including a brand new connection protocol that defined the provider as an all-out security-focused VPN.
In September 2021 it was reported that ExpressVPN has been acquired by Kape Technologies – an LSE-listed online privacy and security company formerly known as Crossrider. While this news did spark controversy we will touch on, the acquisition also gave the provider the means to grow way beyond what it accomplished on its own so far.
It is reported, that by 2021 ExpressVPN managed to amass over 3 million users. But the actual number of its customers is probably much greater than that.
---
What is truly distinct about ExpressVPN, is that, unlike most other VPN providers, it didn't pivot to security suits and antiviruses as soon as it could. It stuck to its guns and seemingly tried to take VPN technology to its absolute extreme, rather than chase the next big thing.
Did it pay off? And did the good press outweigh the bad? Well, that's what we're here to find out!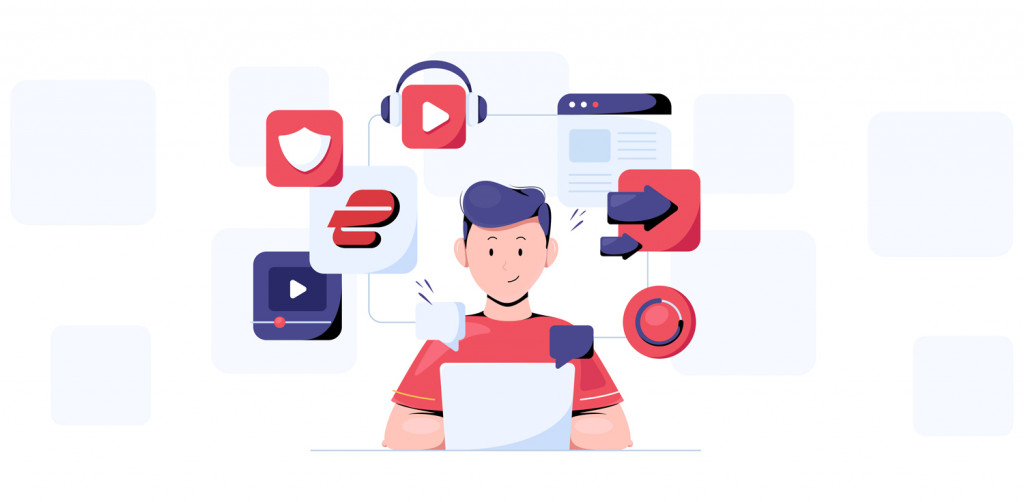 ExpressVPN servers
Right out of the gate, ExpressVPN is starting off strong. When it comes to servers, ExpressVPN is easily the second-best provider in the business.
These days ExpressVPN doesn't really flaunt the actual number of servers it has, probably to fight the urge of reviewers to judge its network on sheer numbers alone. But we estimate that ExpressVPN has over 3,000 servers in total.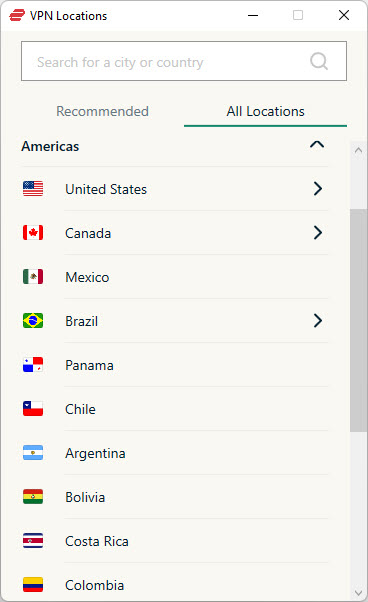 This might not be as much as NordVPN, and far from what Private Internet Access has (those guys just gave up counting at this point). But what ExpressVPN lacks in the number of servers, it makes up for in country and location variety. The provider's server web covers 94 countries and over 160 different locations. What this means is that ExpressVPN basically has every continent covered with a dense and extremely reliable server network.
As one would guess, the majority of the servers are strategically placed in Europe and the United States. Nearly every European country gets at least one of its very own ExpressVPN servers. This means that everyone on the continent has instant access to the best possible VPN connection just around the corner.
The same goes for the US, with the network spanning the States from coast to coast.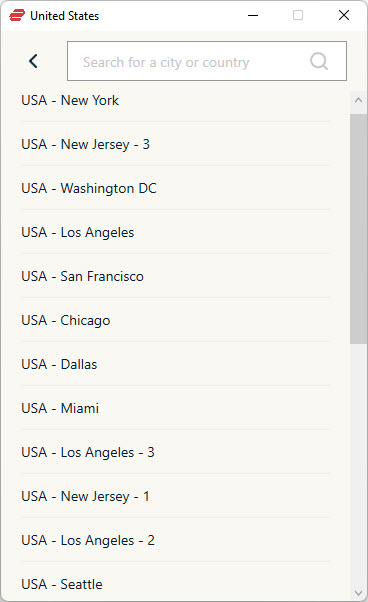 But that's not to say that the provider has nothing to offer all the other countries.
ExpressVPN has some of the best server coverage for both North, Central, and South Americas. With lots of servers being available from Canada, to Costa Rica, to Argentina, this is definitely one of the best VPN providers for the new world.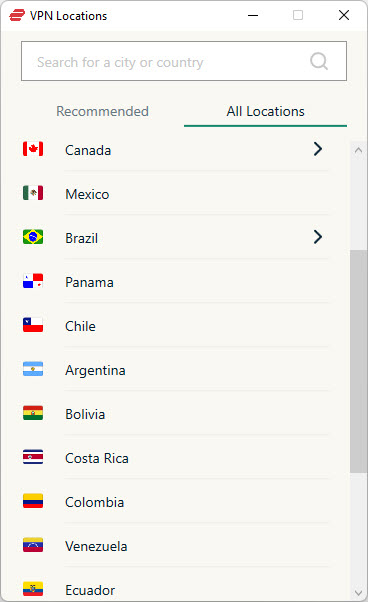 But what we personally found surprising is the diversity of server locations in the Middle East and the Asia Pacific region. And we're not just talking India and Australia – those are a given. ExpressVPN has a massive collection of servers no other VPN provider dares venture in. We're talking Cambodia, Kazakhstan, Kyrgyzstan, Bhutan, Bangladesh, Vietnam, Uzbekistan and so much more. Even Kenya, Algeria, and South Africa get some love.
With some of those places actually being pretty restrictive, it is still nice to see the bigger VPN provider bringing safe, anonymous internet to the places that need it most, rather than playing it safe.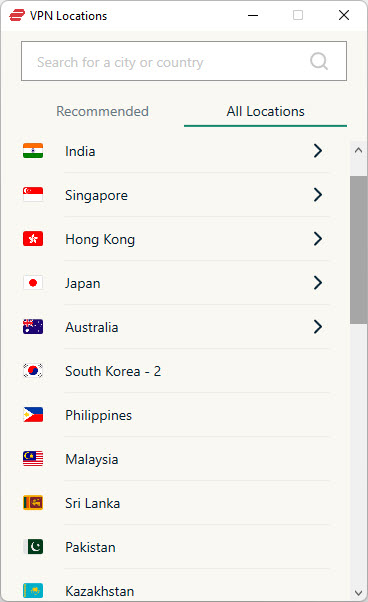 ExpressVPN TrustedServer technology
Despite popular beliefs, it's not all about who has the most servers. Otherwise, the hunt for the best VPN would go a lot smoother.
A lot of servers won't do you much good if they store all of your information, and as soon as one gets hacked, all of it ends up in someone else's hands, will they?
Well, ExpressVPN thought ahead with their TrustedServer technology.
TrustedServer technology has a lot going on, and all of it – to ensure absolute user privacy, security, and all-around protection online.
As part of the TrustedServer initiative, all of ExpressVPN's servers run on RAM-only hard drives.
Unlike all the other traditional servers that store user data until it's written over or manually wiped leaving the possibility of said data falling into the wrong hands, volatile RAM servers require power to run and retain user information. This is why all of the data they might retain gets fully wiped after they get turned off and on again. This leaves no chance for any kind of data to be left behind for intruders to steal.
Unlike most other providers ExpressVPN makes sure that all of its servers run on the most up-to-date software, making absolutely sure all of them perform at their absolute best. This is why all of ExpressVPN's servers are constantly maintained and updated all at the same time, which leads to the same level of quality wherever you are and whichever server you connect to.
Anyway, we doubt that we can explain this better than the provider himself:
ExpressVPN's server technology has been independently audited by PwC which confirmed their essential privacy protection and quality server service.
And if this sounds too good to be true – you are more than welcome to go hunting for bugs. ExpressVPN actually has a $100,000 bounty if you manage to find one. If you manage to find a bug in their air-tight server network, you definitely deserve the prize money.
Private DNS
To make matters even better, ExpressVPN runs private, fully encrypted DNS on every server. And even still few VPN providers understand the virtue of this.
By running private DNS on each and every one of their top-tier servers, ExpressVPN makes sure that:
None of your personal information, destinations on the web will, or any other kind of data will ever fall into the wrong hands.
Third parties that host free DNS used by most other services won't be able to gather information on you and sell it to advertisers.
With private DNS you get full, unrestricted access to anything and everything you might be looking for online including websites, streaming, and entertainment platforms that might not be available to you.
256-bit encryption covers DNS, leaving zero chance for any leaks.
You get faster DNS queries, meaning better, faster browsing.
We put ExpressVPN's DNS to the test. And, well, the results speak for themselves: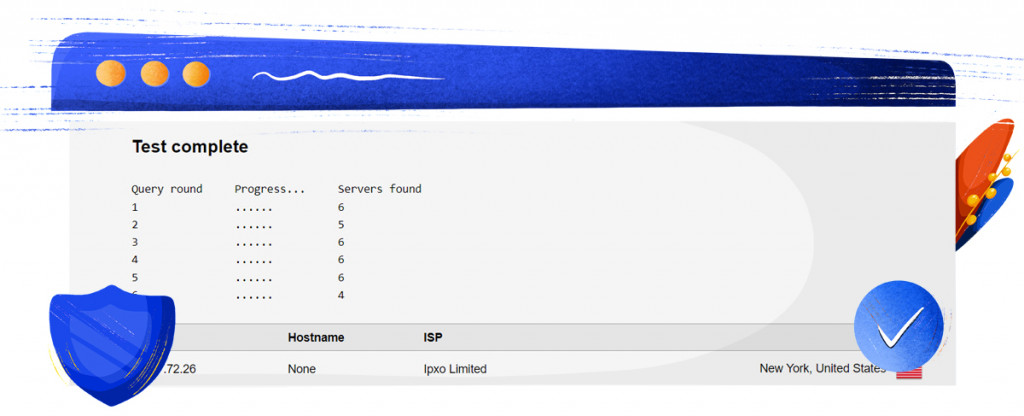 ExpressVPN speed test
OK, so ExpressVPN might not have the most servers (even though that is not necessarily a bad thing), but what it definitely has on any other VPN provider is speed.
You don't get a name like 'ExpressVPN', and expect to get away with lackluster speeds… And EpxressVPN definitely brings it.
If you want the short answer, ExpressVPN's speeds are actually I-N-S-A-N-E! Really. We have not seen this level of speed performance with any other VPN provider.
But we're here to provide you with actual numbers, so here goes…
To showcase what this VPN can do, we tested nearly every server the app gave us. As a point of reference, this is our Internet control speed we will be basing our speed test results on: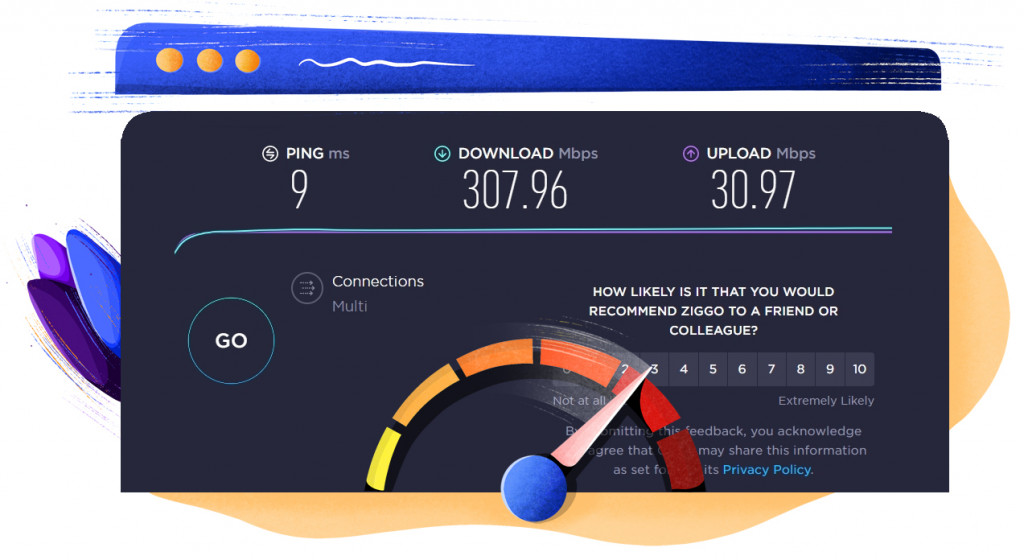 And the first result we got when connected to the fastest and closest server gave us just an 8% drop in download speeds, and a 6% drop in uploads speeds: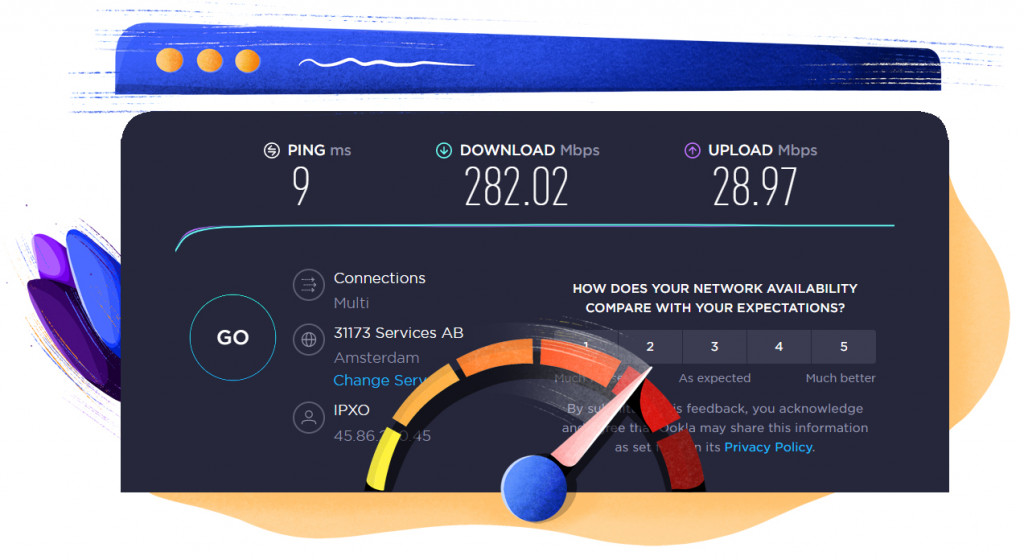 We're starting off strong since this is hands down the best speed performance we've seen in a hot minute!
So, naturally, we had to keep digging and went on exploring Europe with our next stop being France: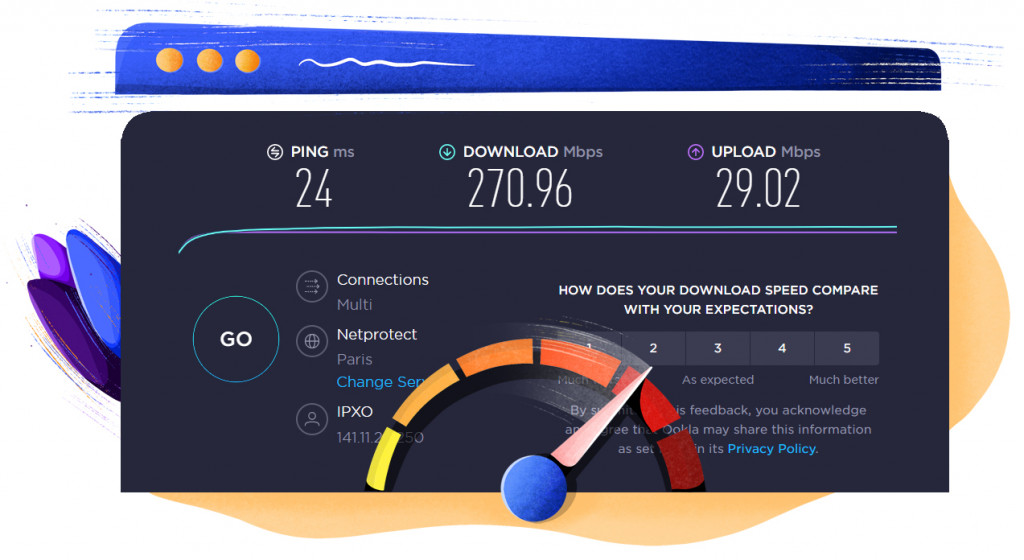 That's a 12% loss of speed, while the upload speed remained pretty steady. This is a trend we'll be seeing for a while, by the way.
Next stop – Switzerland: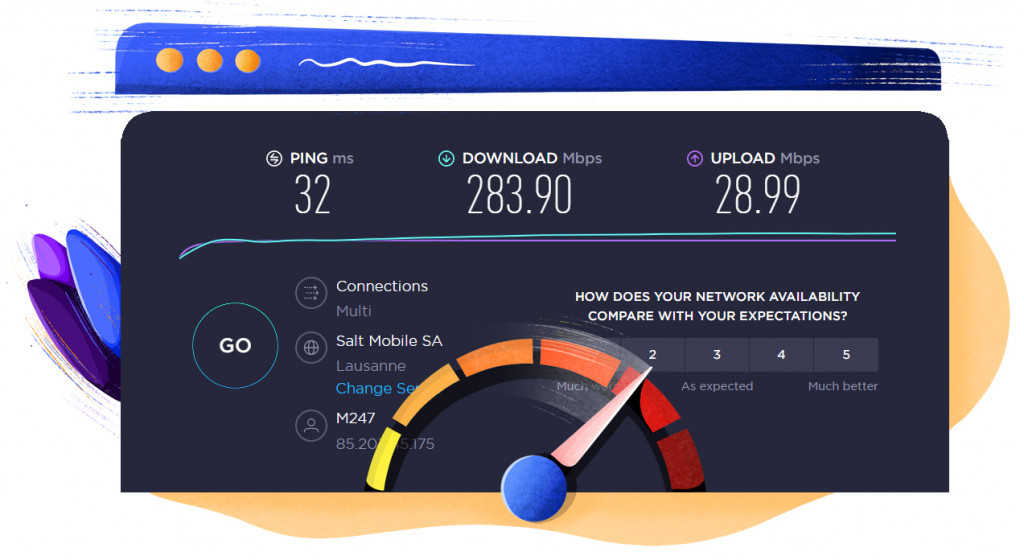 7% loss of speed, and virtually no change in upload speed. Better than France!
Fine, the UK is always an issue for most VPN providers for some reason, right? Wrong!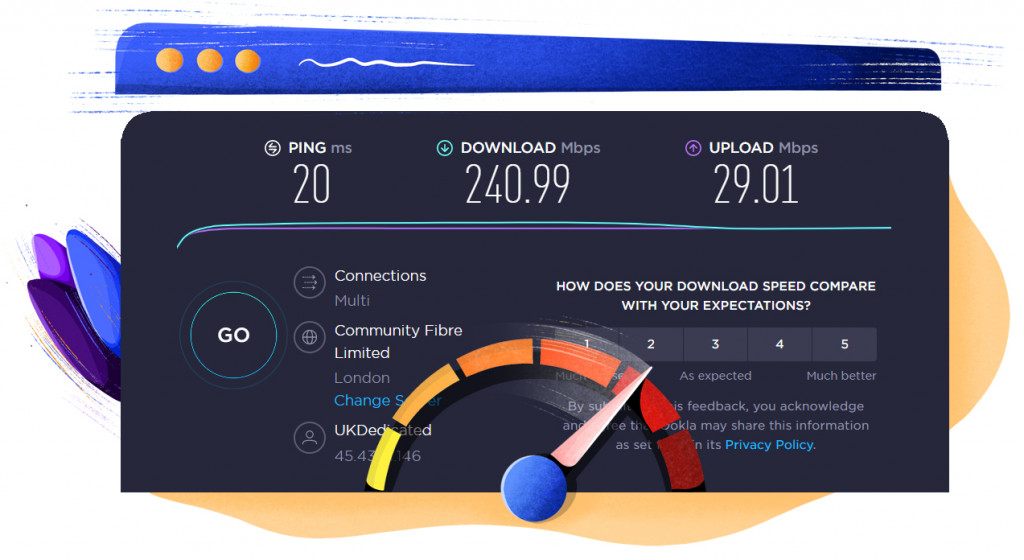 21% drop in download speeds, and still the same upload performance. But what we lose in download speeds we make up for in ping.
Right, so we've decided to take ExpressVPN to the next level, and tour the Americas. And still, the VPN managed to WOW us at just about every turn!
First stop – Atlanta. While the ping spikes, the download speed is actually better than the results we got from the UK server with just an 18% drop and a 15% loss in upload speed: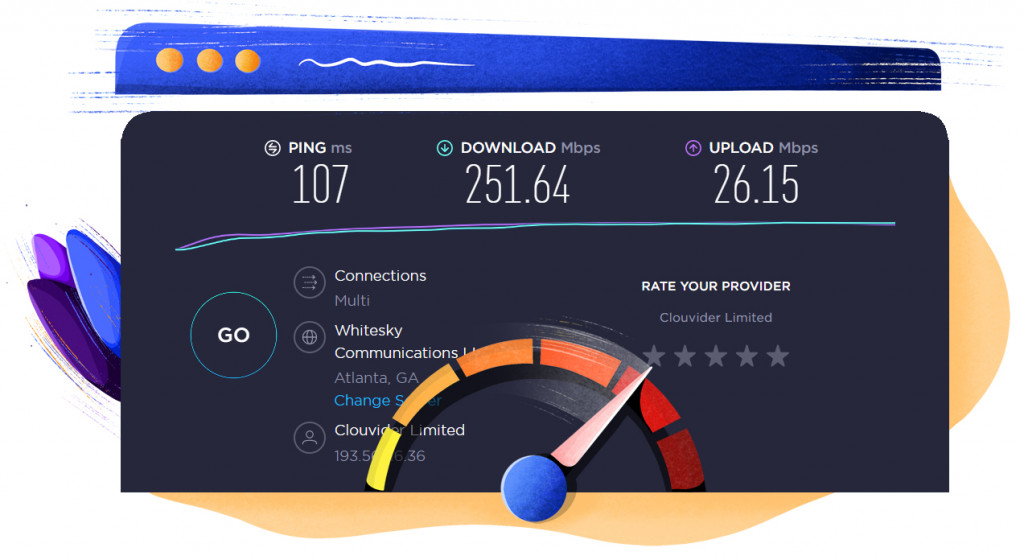 New York did even better, giving us a loss of just 11% in download speeds, and a 12% loss in upload speeds: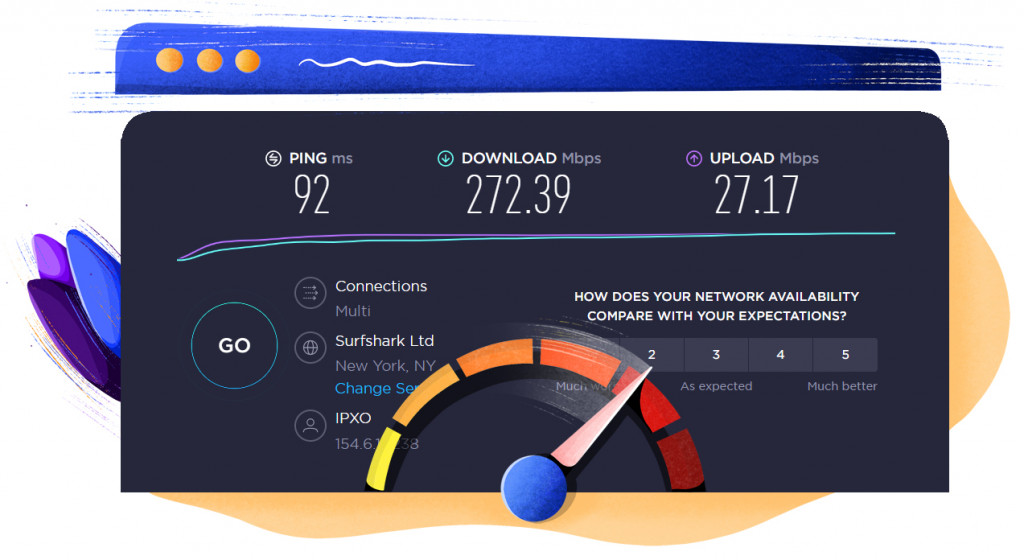 San Francisco, being on the other coast of the whole continental United States, still performed admirably: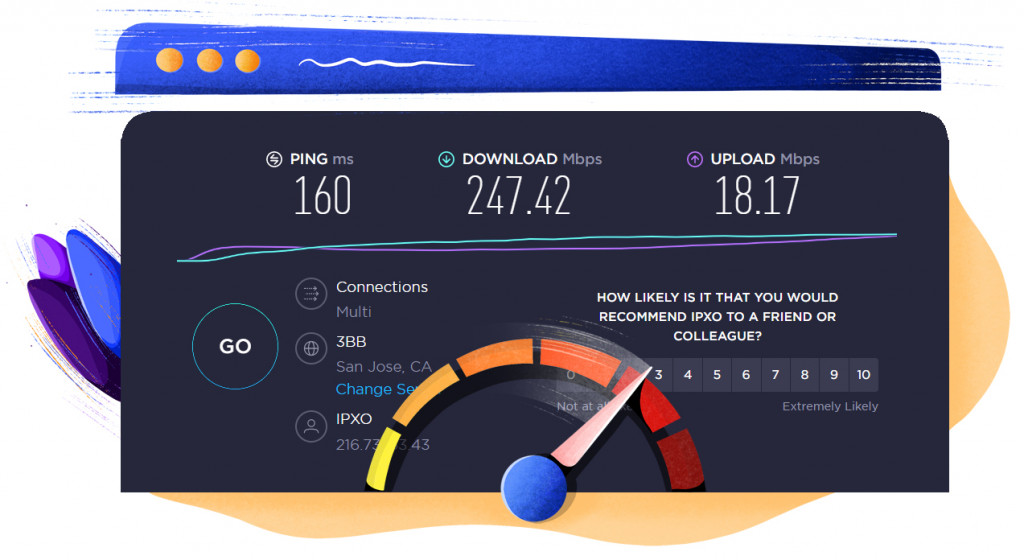 That's just -19% in downloads! But the uploads lost over 40% of their speed.
Phoenix was the worst out of the US servers we've tested, with a 32% loss in download speeds, and over 40% loss in upload speeds, but that's still pretty amazing when compared to just about any other VPN provider out there:

Canada did better, though! A server in Toronto only gave us an 18% loss of download speeds and an 11% loss of upload speed.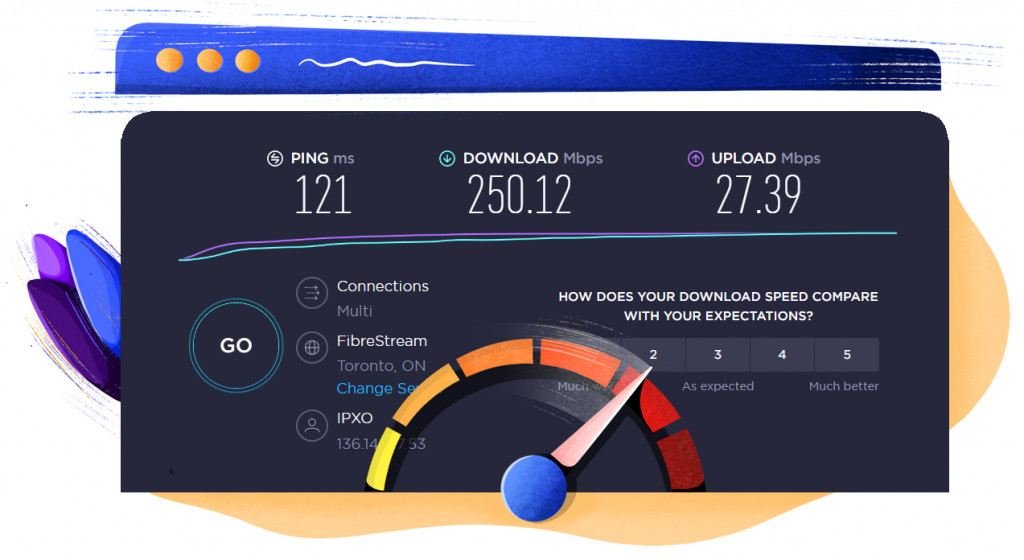 So, America did well. Naturally, we had to see how the other part of the world would do. So… here's Pakistan: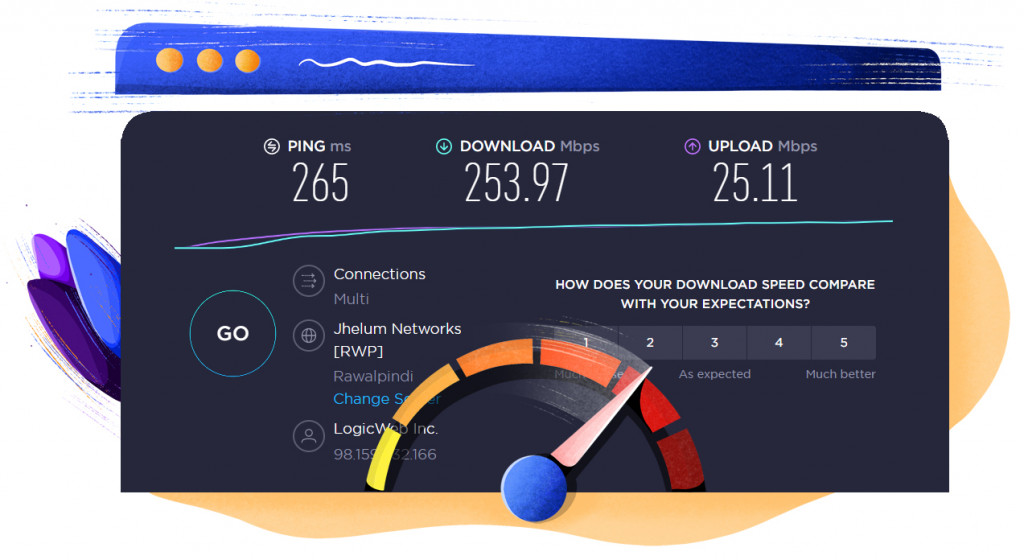 If you ignore the insane ping, that's still only a ~17% loss in download speeds!
Think we're done? Not yet! Here's Japan: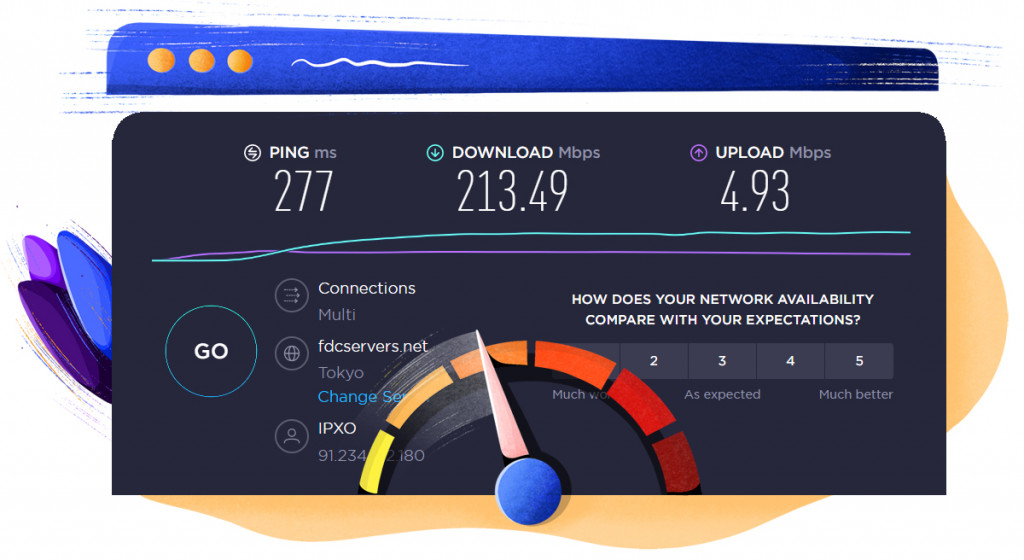 -30% on download speed. But the upload speed suffered greatly, giving us the worse result with over 80% loss in speed.
We also took the Mumbai server out for a spin: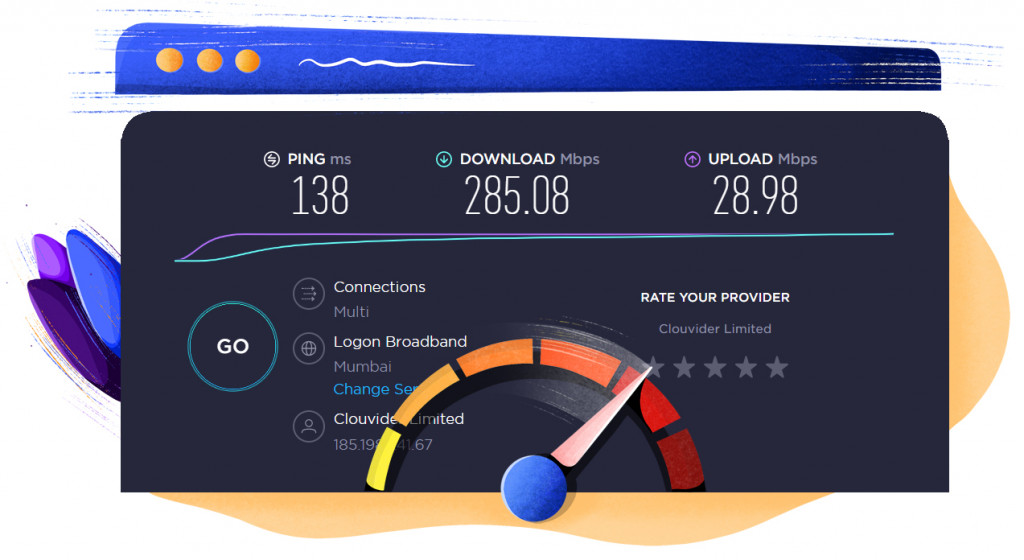 And that's just an 8% loss in speeds!
And, finally, we got Australia, which is about as far away as we could get from a place: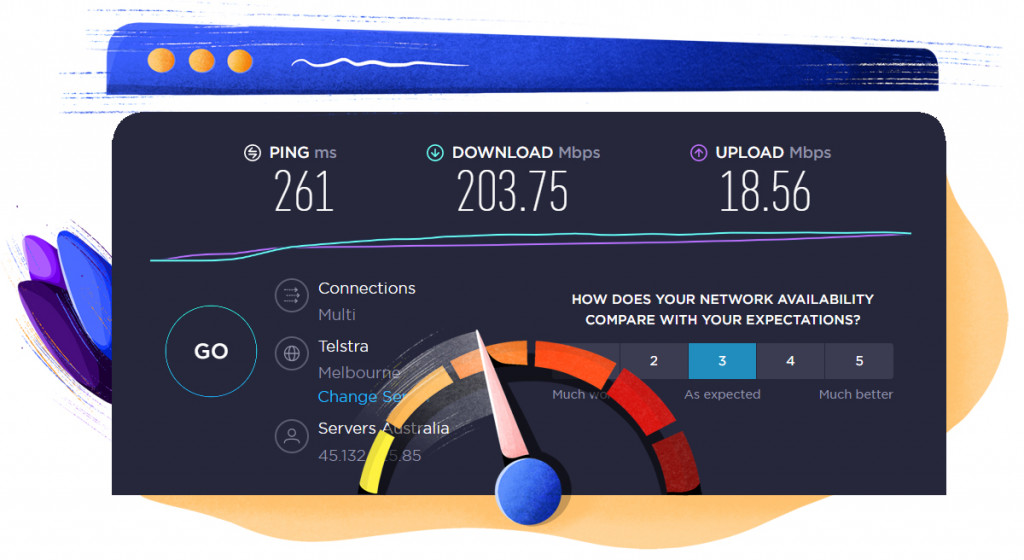 -34% and -40%. Better than any other provider we have ever seen!+
---
Right, so at this point, it's obvious that ExpressVPN is simply the fastest VPN provider there is. There's just no way around it.
So how is this possible, you may ask?
A lot of it is due to ExpressVPN incorporating the use of virtual servers. Unlike a lot of providers, they actually never concealed the fact. However, the servers are set up so perfectly, and their DNS is tuned to such perfection, you always connect to the place you intend to connect to, and the speeds are always the best they can be.
'Nough said!
In-app speed test
Or is it?
ExpressVPN comes with its very own in-app speed test that will let you know the load and the speed of any server in real-time.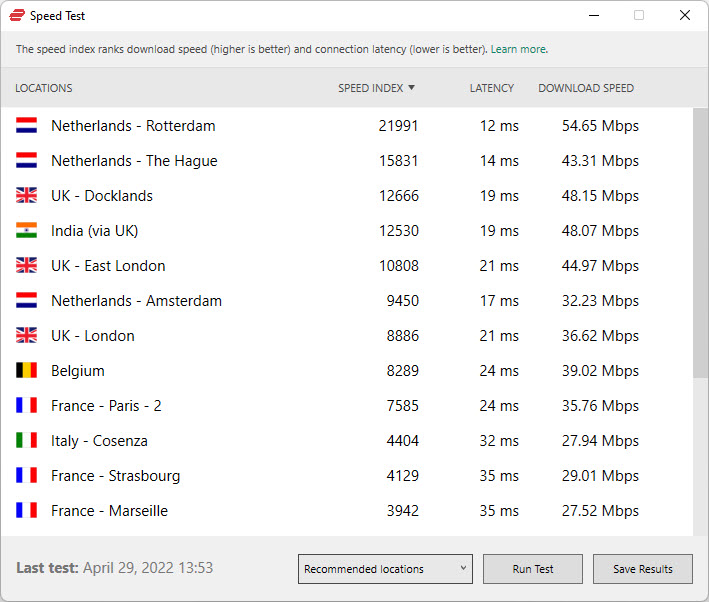 Very handy when you are looking for something particular and don't want to leave your VPN performance up to chance.
The test gives you information on the server latency, download speeds, as well as a general speed index, leaving nothing up in the air. You always know what the best option is for your internet connection.
ExpressVPN security and privacy features
VPNs have come a long way since their inception. And these days they can do a lot, but they are always, first and foremost, all about security. And while some VPN providers have embraced the other perks of being a virtual private network, ExpressVPN has always stayed true to its roots, putting bulletproof online security first.
In its lengthy lifespan, ExpressVPN has gone through multiple audits.  Most recently and most notably, Cure53 has audited both the provider's Lightway protocol and browser extensions in 2021; ExpressVPN's Windows app has been audited by F-Secure in 2022, and PwC audited its TrustedServer technology the same year. The VPN has cleared all of the audits with flying colors and made sure to improve on the findings (if any).
Don't get us wrong, though. ExpressVPN can do a lot. But before it started focusing on all the different addons, perks, and lint-rollers to come with the service, it made absolutely darn sure that its VPN works like clockwork.
We have put ExpressVPN through every conceivable security and privacy test we could think of, and find absolutely nothing to complain about.
No IP leaks: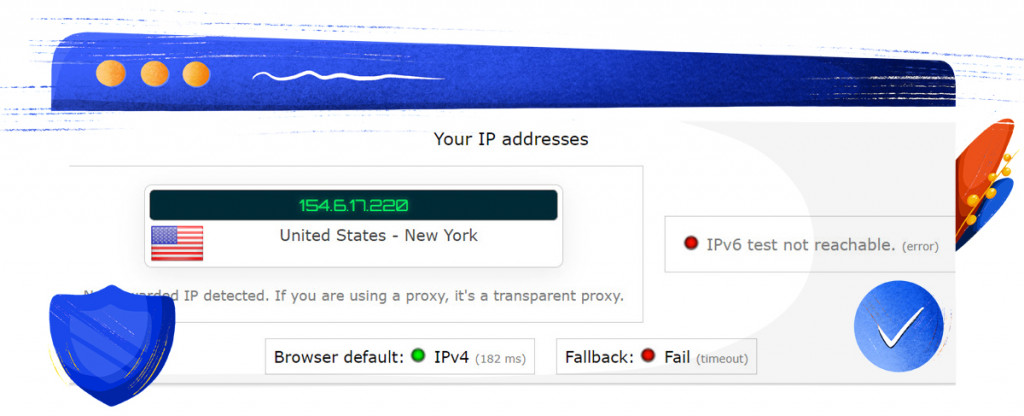 Zero IPv6 leaks thanks to dedicated protection: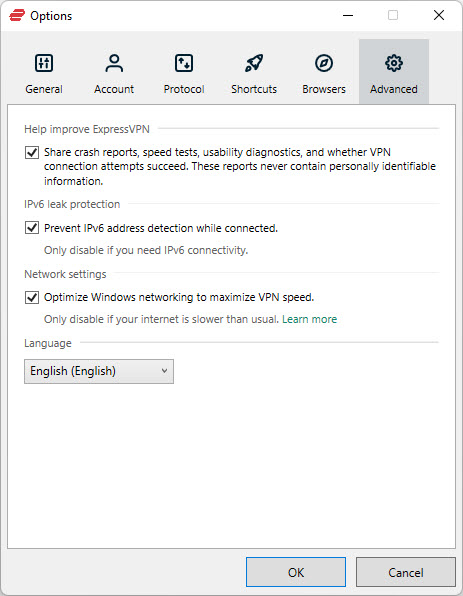 No browser leaks: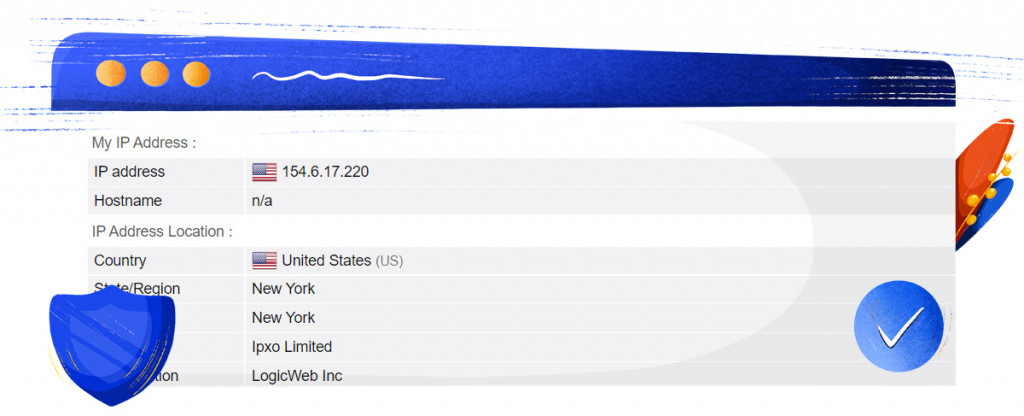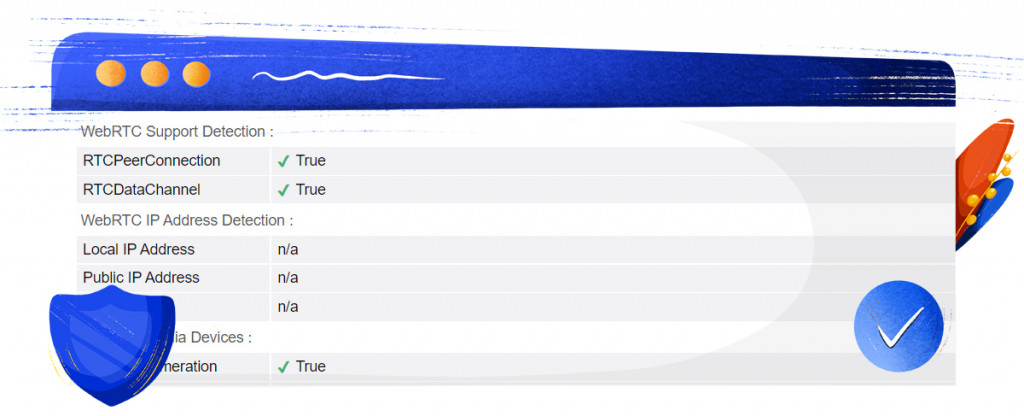 No nothing.
There is a bit more to do with all of ExpressVPN's many, many security features, but we will get to them in due time.
However, ExpressVPN is also no stranger to controversy. And while some of it only goes to show how good of a VPN it is, and how true it says to all of its privacy commitments, the year 2021 was nothing but controversy for this provider.
So before we get back to praising this awesome VPN, we thoughts we'd take a brief detour into those times ExpressVPN made our cybersecurity news.
The Kape Technologies acquisition
The acquisition of ExpressVPN by Kape Technologies for nearly a billion dollars was probably the biggest cybersecurity news of 2021. Those who have never heard of VPNs heard about this deal.
But if you've been living under an OpenVPN-covered rock for the last few years, we'll tell you all about it.

Kape Technologies is a London Stock Exchange-listed company of Israeli origin, that has been buying up VPNs for years now. And ExpressVPN is simply its latest and biggest acquisition. Over the years, Kape Technologies has acquired CyberGhost (2017), Zenmate (2018), and Private Internet Access (2019). ExpressVPN was the crowning jewel of this crusade and joined the company in 2021 after being bought for 936 million dollars. This acquisition was so massive, that it put nearly every other independent provider on suicide watch and forced some of them to join forces as well.

Want to know more about the changes in the VPN world?
Check out our coverage of it!
OK, but why the controversy, then?
Well, Kape Technologies was formerly known as Crossrider – a company best known for distributing spyware and adware with their web solutions. So with the Internet being a place that never forgets, you know this had to reflect poorly on the VPN providers that the company acquired.
This dark part of Kape's history was a long time ago, however. And while this will never not look somewhat shady, there is no real reason to believe that Kape Technologies is up to its old ways. There is even less reason to believe that a company that build a name for itself as being impenetrably secure, would succumb to such despicable practices.
---
Another point of controversy is that Kape Technology doesn't just own VPNs, it also owns VPN review websites. Yup, just like yours truly.
As you'd expect, all of those websites list Kape-owned companies as the best possible choices. With 4 VPNs behind the massive Kape belt, they have basically cornered positions 1 through 4.
A viable marketing strategy, sure. If you can afford it.
But this could mess with the consumer perspective on VPN quality. However, ExpressVPN being one of the top VPN providers out there, this is more of a question of Kape's ethics, and not ExpressVPN's. The point is: Why fake when you're the best if you are the best? And we judge VPNs on their own merit.
The Gericke scandal
Before the dust of the Kape controversy settled, yet another piece of news broke, this time involving ExpressVPN's CIO, Daniel Gericke.
Daniel Gericke, a former US intelligence operative has indirectly allowed the UAE to get remote access to US computer networks. The man was prosecuted, fined, and then joined ExpressVPN to help them in building a more secure tomorrow.

Want to know more?
We've been covering that as it happened!
While this was a scandal at the time with a lot of whistleblowers saying ExpressVPN betrayed the trust of its users, it wasn't really news. ExpressVPN didn't really hide Gericke's past. Furthermore, according to the company, it was Gericke's qualifications that made him an asset.
So ExpressVPN threw its entire weight behind one of its own and didn't give in to the pressure, keeping Gericke on board as an asset.
---
All caught up?
If you're objective enough to look past the gossip, none of this actually reflects poorly on ExpressVPN itself.
As a military-grade security tool for the masses, any VPN provider is sure to be looked at with a microscope. This is what we do ourselves. However, the judgment should be based not on speculation and rumors, but on fact. So what you should go by is the question: How well does it fair as your personal online security tool?
Well, now that we're done with the media chatter, we can finally focus on the actual product in question and its many features. Such as…
Encryption
Of course, a security powerhouse that is ExpressVPN comes with top-of-the-line, military-grade 256-bit AES encryption.
This absolute security overkill is the most advanced encryption standard known to date, used by the military and government agencies to handle the most sensitive of information. So you know you are in good hands.
The GCM-256-AES encryption makes absolutely sure that no one will ever be able to access any of the personal information you send and receive online. It would take them literally billions of years to decipher it.
Protocols
ExpressVPN probably has the most unique selection of protocols out of any other VPN provider. But not because they decided to go for all of them, like, say, Hide.me, but because this is the only VPN provider that actually built their very own, brand new connection protocol.
But before we get to that, ExpressVPN has you back with some of the best, tested, and trusted VPN connection protocols available today. These include:
OpenVPN (UDP/TCP). No VPN is complete without this protocol, which is widely considered to be the safest, most versatile, and toughest VPN protocol today. While the protocol may be quite heavy, it's just as impenetrable. And ExpressVPN gives it a much-needed boost to the point where its speed impact is barely noticeable.
IKEv2. While this VPN protocol might not be as versatile as OpenVPN, IKEv2 is an absolute must for any modern VPN provider thanks to its unique ability to instantly re-establish a secure connection in case of a network switch or drop making it very useful on mobile devices.
L2TP/IPSec. This one just might be the weirdest addition to the ExpressVPN app. This protocol is not as secure as any of the others, even the ExpressVPN app itself tells you that. But if you absolutely need that extra security boost, it's there for you.
Lightway. This is the most interesting of the additions to the provider's roster of protocols because it's completely unique and developed by ExpressVPN itself. And as such it definitely warrants a segment of its own.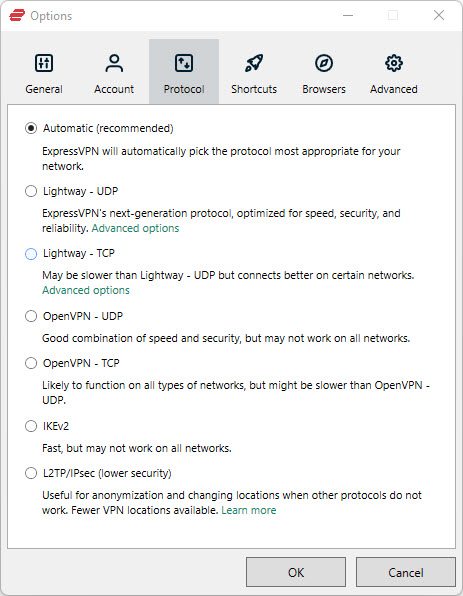 ExpressVPN's Lightway protocol
While other VPN providers were busy adding password managers, secure storage, and antiviruses to their collection of features, ExpressVPN was busy pushing VPN technology to its extreme by developing new, groundbreaking solutions. And the most ambitious of them was definitely the brand new Lightway protocol.
The new protocol was introduced in the second half of 2021 along with a bunch of other new features. At first, the security community wasn't all that excited, thinking this is just a variation of the WireGuard protocol with a new name slapped on top of it like so many providers often do (truly, NordVPN, does NordLynx really need a name of its own?!). But no, Lightway turned out to be a legitimately new, revolutionary protocol that is meant to change the VPN world.
But what makes Lightway special? Well, we're glad you hypothetically asked:
The Lightway protocol has been specifically created for the modern world and all of its fast-paced needs.
With only 2,000 lines of code, Lightway is two times lighter than WireGuard and is the slimmest VPN connection protocol available today.
As we have firmly established, ExpressVPN is the fastest VPN on the market. And the Lightway protocol is meant to make the VPN connection that keeps you safe absolutely seamless.
Speed isn't everything, and Lightway still strives to maintain both airtight security and privacy.
Built using the best in modern cryptography (wolfSSL), Lightway is meant to be as secure, as it is speedy. The base code of the protocol was made open-source, which contributes to its testing and finding vulnerabilities.
The protocol has undergone an independent security audit by Cure53. And while the results did showcase some initial vulnerabilities, the security firm's verdict was generally positive, and all of the protocol flaws have been fixed since.
Lightway is the only protocol that is Always On which is crucial for modern mobile devices.
Most VPNs disconnect during a connection drop or network switch, but Lightway has the unique feature of becoming idle, immediately reestablishing security once your device reconnects to the Internet.
This is as much praise as we can give a protocol. We took it out for a spin, and so far, it has been as great, as advertised.
Logging policy
A VPN is only as good as its logging policy. So what about ExpressVPN?
As any true VPN should, ExpressVPN is extremely transparent with what data it collects. And this provider's privacy policy is held in high regard across VPN lands.
First of all, ExpressVPN does not collect:
Connection logs. This means that ExpressVPN doesn't see, collect, or store your original IP address, the VPN's IP address, timestamps, or the duration of your connection.
Activity logs. Nor does ExpressVPN see, record, or store your destination on the Internet, the websites you visit, the activities you partake in, or the contents of your traffic. On top of that, ExpressVPN runs private encrypted DNS on each server, ensuring absolute online anonymity.
This means that ExpressVPN basically knows nothing about you, and your ExpressVPN activity can never be traced back to you.
The more interesting thing is what data ExpressVPN does gather (and every VPN collects some data).
First of all, ExpressVPN is highly transparent with what data it collects. And this immediately sparks trust. These are the things ExpressVPN does collect:
Which ExpressVPN apps are activated and their versions.
Dates when a VPN connection is established.
VPN servers a user connects to.
The total amount of data transferred when using a VPN.
This might seem like a lot, but most of this information is collected exclusively for troubleshooting purposes.
---
But if you're still not convinced and the multiple audits do nothing for you, ExpressVPN actually has a story about its logging policy.
One of ExpressVPN's servers was allegedly used to connect and delete information in connection to the assassination of a Russian ambassador to Turkey. However, the authorities were not able to find any relevant information or logs that could help the investigation. There simply wasn't any information to find or share.
The story might be sad, but it's more convincing than most audits.
Kill Switch
Another of ExpressVPN's additional features is its stellar Network Lock Kill Switch.
It works simple enough. ExpressVPN's Network Lock blocks any and all incoming and outgoing internet traffic if your VPN connection ever drops or is compromised thus protecting you from any possible leaks or breaches.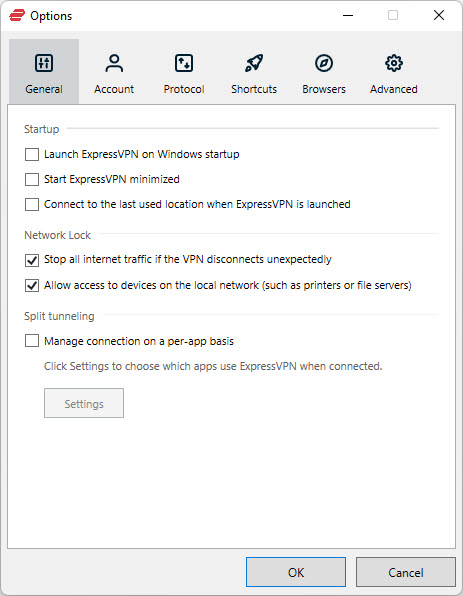 The truly unique quality of ExpressVPN's kill switch is that it's extremely finely tuned and works seamlessly.
As we have seen throughout our VPN test and reviews, a kill switch is a feature that's simple in concept, but one that seems to be extremely difficult to perfect (check out our experiences with Atlas VPN's, or VyprVPN's kill switches). ExpressVPN, however, took the basics of Kill Switch technology and turned it into fine art.
While ExpressVPN's connection is ridiculously stable itself, the kill switch seamlessly kicks in and protects your online information even when:
Your WiFi connection is unstable.
Your device goes to sleep.
You switch networks.
The ISP is suffering from power outages or connection instabilities.
You toggle your internet connection on and off.
Any of these minuscule things can leak your online information. ExpressVPN's kill switch makes absolutely sure that this will never happen. And we can definitely back that claim up because we've tested the switch extensively and it never let us down!
Split tunneling
The last security option we want to touch upon is ExpressVPN's split tunneling feature available on Windows, Mac, Android, and router apps (yeah, we'll get to those).
One might say that ExpressVPN pioneered split tunneling technology. Being one of the first commercial VPN providers to introduce the feature, ExpressVPN was and still is ahead of the game with this feature that is so difficult to get right.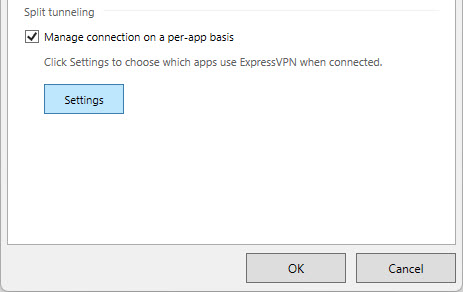 Generally speaking, ExpressVPN's split tunneling feature works just as one would expect: a part of traffic goes through a secure VPN connection, while other apps use the regular connection utilizing the full speed of your Internet.
ExpressVPN does one step beyond and gives you two options to use the feature:
You can exclude certain apps from using the VPN connection, adding them as exceptions while the rest of your traffic stays secure.
You can choose select apps that require additional protection and anonymization to use a VPN connection, while the rest of your internet traffic uses a regular connection.
This adds much-needed to your overall internet connection and lets you take full control over your own online security and privacy.
ExpressVPN's split tunneling is a unique feature with lots of applications that we might not even be aware of. So if you're one of those looking to discover a new use for the feature, ExpressVPN is definitely the app that figured the technology out.
ExpressVPN Keys
In 2022 ExpressVPN ventured outside of its VPN comfort zone for the very first time and introduced ExpressVPN Keys – their very own password manager.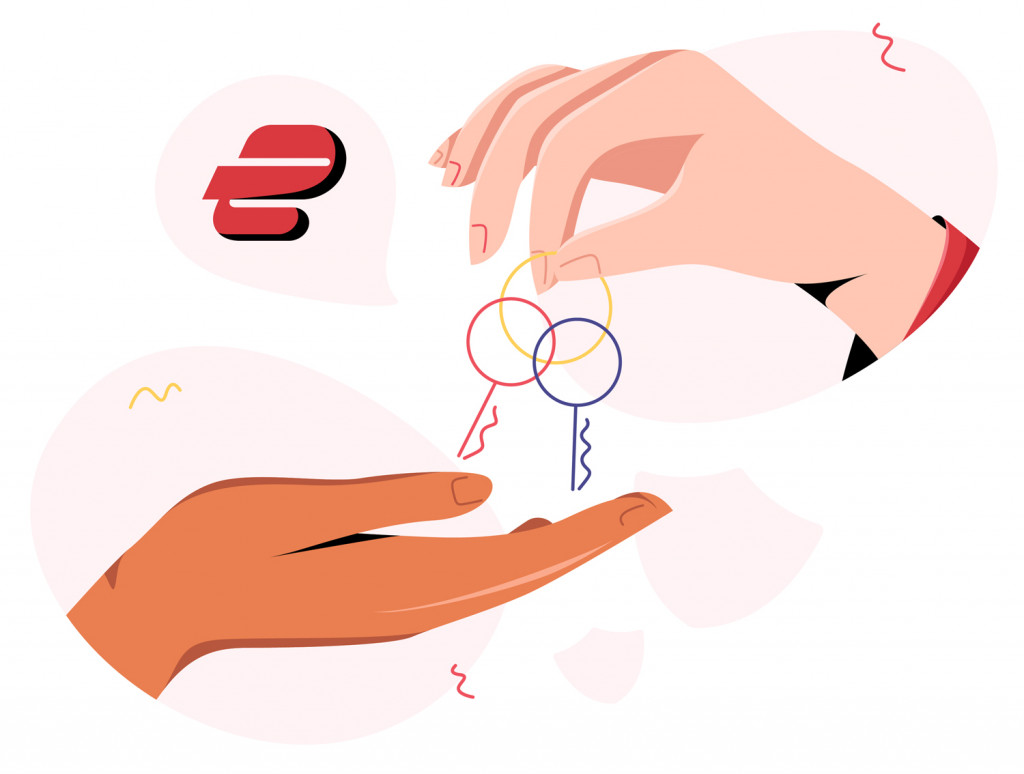 The introduction of ExpressVPN Keys might seem like playing catch-up with some of the other VPN providers that have had this service for years. But much like its VPN technology, ExpressVPN was looking to introduce the absolute best version of a password manager the VPN world has ever seen.
What sets this password manager apart from the rest is that it comes complete with the same state-of-the-art encryption as the VPN itself. This basically guarantees that no one will ever be able to get a hold of your login credentials.
Other than that, ExpressVPN Keys works just as one would expect a password manager to:
It generates highly secure passwords for all of your accounts.
The service encrypts and stores your access credentials.
It lets you log in to your online services with a press of a button, combining cutting-edge security and modern comfort.
One other thing that makes ExpressVPN Keys stand out, is that it's a completely free add-on for any ExpressVPN user.
At the time of writing, the password manager has already been added to ExpressVPN's Chrome extension and Android app, with a wider release slated for later months in 2022.
Other ExpressVPN security features
It might not seem like ExpressVPN has a lot going for it when it comes to additional features, but trust us, those are in the works.
Along with introducing the world to a brand new security protocol, ExpressVPN unveiled a slew of early-access features that they are slowly rolling out across their apps.
Among the many new features are:
Protection summary. A feature dedicated to raising awareness about VPN use and being protected online. The app gives you useful stats on VPN use, as well as recommendations on staying safe online.
Currently, the feature is only available on Android devices.
Digital Security Labs. This is not so much a feature, but an initiative, set to help users better understand the online world around them, its threats, and how to avoid them.
But we'll let ExpressVPN itself explain:
---
So what's the verdict on ExpressVPN's security and privacy features?
Well, unlike most other VPN providers, ExpressVPN doubled down on what VPNs were supposed to be, which is virtual private networks made for personal security and online privacy. And, as such, ExpressVPN achieved what it set out to do.
To keep it short: ExpressVPN is great when it comes to online security and privacy features.
To the point, elegant, not weighed down by excessive features, ExpressVPN doubles down on personal online security and it definitely shows. Every single feature has a point and that is: To keep you safe, secure, anonymous, and free online.
Much like Hide.me, ExpressVPN doubles down on VPN technology trying to take it to its absolute extreme. But where Hide.me might border on inaccessible to the regular user, ExpressVPN made cutting-edge VPN technology for everyone.

Want to know more about Hide.me?
Check our out massive review!
ExpressVPN might not offer a lot beyond that… but do you really need to go beyond if all your looking for is a VPN? And ExpressVPN is the VPN that works the best!
ExpressVPN's apps
Apps just might be both the weakest, and the best part of ExpressVPN.
First of all, ExpressVPN just might have the most diverse catalog of apps for any known device. And unlike most other providers, this isn't your usual "Well, actually, install the app on a highly-specific browser, and that technically counts as us having an app for your Xbox". No. When ExpressVPN tell you it has an app for a particular device, it means they HAVE an app for that device.
So, of course, Express has got all the regulars covered. Windows, macOS, Linux, iOS, and Android. It also throws in dedicated apps for Chromebook and Kindle Fire from Amazon for good measure.
ExpressVPN also has apps for pretty much every Smart TV in sight. This includes Samsung, Apple TV, Roku, Chromecast, Fire TV, Android TV, and even NVIDIA Shield.
It also has browser extensions. And those cover Google Chrome, Firefox, and Edge.
Perhaps, the most interesting thing about ExpressVPN's apps is that it has a dedicated app for routers. This is the ONLY provider that has an app you can directly install on your router without having to fondle with cables and settings. A pretty amazing feat to pull off, if you ask us.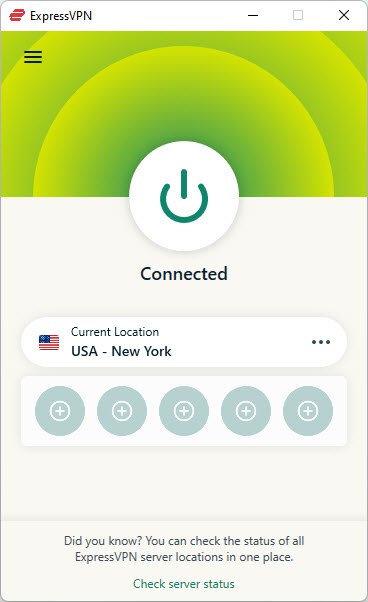 ExpressVPN can be used on up to five devices, which is probably the lowest number out of most commercial VPNs. But hey, if you have a dedicated app for routers, this immediately covers your entire family, guests, office, Starbucks hotspot – you name it.
But as much as the dedicated apps are diverse, how about their usability?
Desktop apps
ExpressVPN has apps for Windows, macOS, Linux, Chromebooks, and routers.
The apps are as easy to install as any software. However, the desktop app did cause us some trouble at first. The app just wouldn't launch and the setup guides would make us try and use Command prompts and the like until even the guide itself gave up. In a few hours, however, the app decided to start working and hasn't failed us since.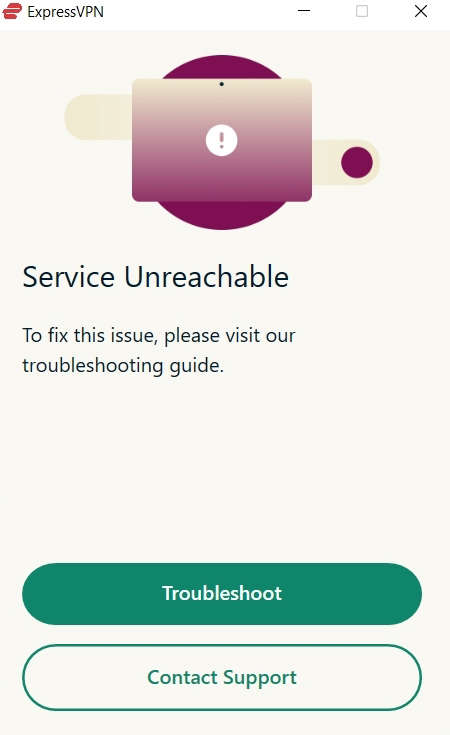 The main app window on all desktop devices is pretty concise and straight to the point. You have your trusty "Connect" button, a Smart Location suggestion with the optimal server ready to go, as well as a couple of recent locations so you can easily get back to where you virtually were.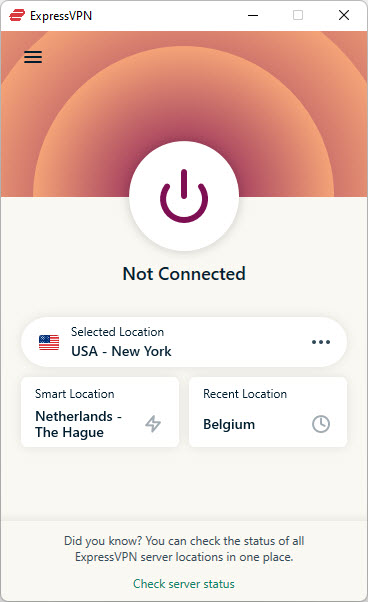 As a rather unique twist, ExpressVPN lets you have shortcuts to other popular apps and websites as soon as the VPN connects. By default, that's Chrome, Windows mail, and Wikipedia, amongst other suggestions, but you can easily adjust them to your liking, or remove them entirely. Up to you.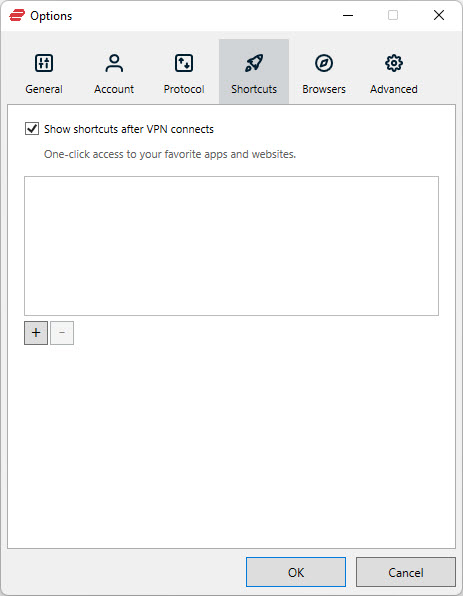 Options and features, however, are where the app gets a bit tricky.
While most modern apps try to be as intuitive and as seamless as possible, ExpressVPN seems to throw all of that logic out the window and launches its options, settings, and server lists in different windows. You can have 3 ExpressVPN windows open at the same time which can become cumbersome and difficult to use.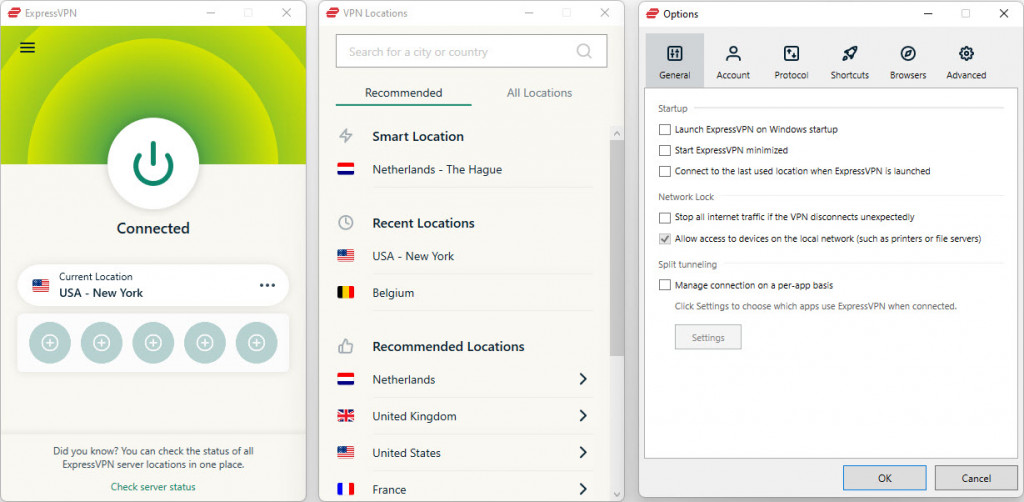 The locations are separated into "Recommended" and "All locations" lists. The app also gives you the option to create your own list of favorite servers. So you might find yourself managing three server lists.
A connection to a certain location also works differently from what we're used to – after clicking on a server the app doesn't immediately connect you to it, as one would expect. You still have to connect to it manually from the main app window. This can lead to seconds of frustrating waiting and double-clicking.
And then there's the Options window, where you can manually choose your preferred VPN protocol, adjust some of the advanced settings, and set up split tunneling and Kill Switch.
So there's a lot of micromanaging involved.
We have to be clear here.
ExpressVPN's desktop apps are great. Truly great, responsive, and easy to use. Especially if this is your first VPN and you're not used to something else. That said, they are also probably ExpressVPN's weakest feature with a lot of tweaks to be made in the future.
Mobile apps
ExpressVPN has dedicated apps for Android, iOS. It's also the only VPN to have a dedicated app for Kindle Fire.
And the mobile apps are where it's at with ExpressVPN. They instantly feel like they are desktop apps perfected, with none of the switchings between seven hundred windows.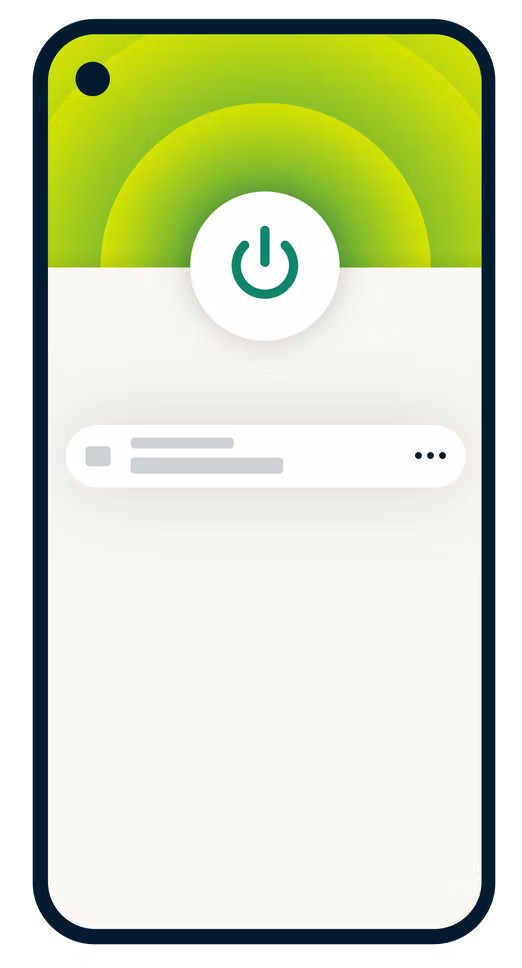 The mobile apps immediately get you to where you need to be, and everything is but a tap away. You have the ease of connecting to the best server immediately, as well as easily go through the entire server list and all of ExpressVPN's features.
The Android app is particularly great because it's packed with additional features, such as Protection Summary and Split tunneling, which iOS simply does not allow.
Browser extensions
ExpressVPN has the mandatory browser extensions for Chrome and Firefox and is also one of a handful of VPNs that have an extension for Edge, a browser that really needs it.
Put simply: The extensions are great!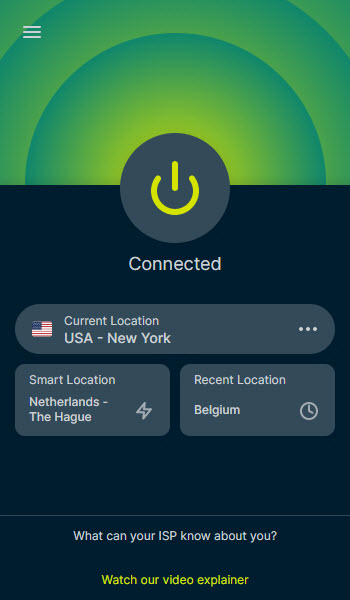 Simple, elegant, extremely easy to use, and much more responsive than desktop apps, they basically nullify the use of the desktop application if what you're looking for is browser protection or browser-based entertainment.
And sure, the app isn't an all-in-one dropdown, like, say, Surfshark, and it does involve some clicking between server lists. But it's also much more eloquent and easy to manage.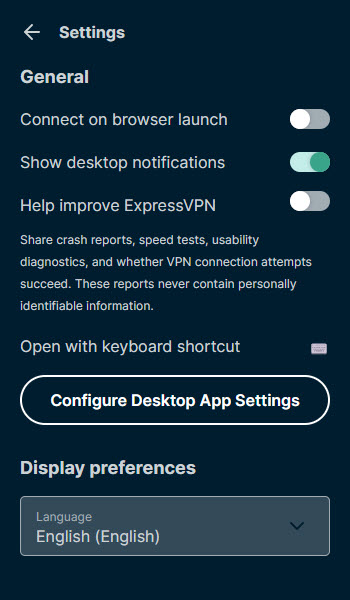 One other thing of note is the communication between the app and the extension.
Regardless of what you use, the desktop app and the extension see when one or the other is in use, indicating that you are protected. And that's just great app design.
ExpressVPN router apps
This is so unique, that we couldn't just pass it by.
Yes. While most VPN providers with an OpenVPN protocol do give you the possibility to install a VPN on a router and channel all of your WiFi traffic through a secure connection, ExpressVPN is the only VPN on the market with a dedicated router app.
Of course, the app only works with select routers, but that's already a massive leap forward with countless online security possibilities. From turning your house into a fortress of cybersecurity solitude to making you run a cafe with the fastest and most secure WiFi – all of this is now a reality!
ExpressVPN and streaming services
We're going to save you the trouble of reading and give it to you straight: When it comes to streaming, ExpressVPN is one of the best!
This is, without a doubt, one of the leading available VPN providers for streaming, and streaming unblocking. What's especially exceptional about ExpressVPN, is that this provider doesn't just do occasional streaming, it also specializes in streaming sports and unblocking dedicated sports streaming platforms – something most other VPNs struggle with. But thought blocks are nothing to ExpressVPN, and it breaks through all of them with ease!
And it's not just the US, too. ExpressVPN has streaming down to a fine science, easily unblocking nearly anything there is to stream anywhere!
So here are some of the streaming options that ExpressVPN can definitely help you with:
Netflix
That's right. After the infamous Netflix VPN ban of 2021, ExpressVPN was the first VPN to bounce back. And is still one of the absolute best VPN providers for Netflix.
It might not be able to unblock as many libraries as Surfshark, but it definitely can unblock those that you are most interested in, including the US, the UK, as well as the Australian, Japanese, French, German, Dutch, and many other libraries.
Truly boss!

Want to know more?
Check out everything on Netflix and VPNs!
fuboTV
One of the things that we've noticed a while back is that ExpressVPN is one of the very few VPNs capable of unblocking fuboTV – a sports and cable streaming platform infamous for some of the toughest VPN blocks in the industry.
And if that's not an endorsement, we don't know what is.

Why use a VPN with fuboTV?
Check out everything you need to know!
ESPN Plus
The same goes for ESPN+. ExpressVPN can and will unblock it with ease.

Can't access ESPN+?
Check out our complete guide!
We're telling you: if you're into sports, this VPN is a must in your arsenal.

HBO Max
The hottest streaming platform around is also no match for ExpressVPN either. And after HBO Max went global, ExpressVPN can also help you hop libraries, just like Netflix.

Want HBO Max?
Easy! Just follow our guide!
Paramount+
The newest streaming platform in town is no match for ExpressVPN either, so you can stream all of the Halo, and all of the football you could ever want.

Paramount+?
Find out what it is and how you can get it!
Showtime
The same goes for Showtime with its elaborate blocks. Anything you want with ease.

Having trouble streaming Showtime?
We can fix that too!
---
No matter how many platforms we mention, they won't be indicative of everything ExpressVPN can and will do for you. It has no problem cracking any sports streaming platforms, and that pretty much means that no other paid or free streaming service anywhere is a match for this provider.
If you need a VPN for seamless streaming, trust us, ExpressVPN is the one.
ExpressVPN and gaming
VPNs and gaming don't have the best of all track records. While VPN technology is definitely useful to solve some of the issues gamers face online (different release dates, unavailability of games, getting better prices, etc.), they slow down the connection way too much to be all that useful.
But this does not apply to ExpressVPN.
We have always said, and we will probably always say that ExpressVPN is the best VPN for everything gaming. Thanks to its relentless speeds it actually lets you play anything you're into without having a single ping drop. And ExpressVPN's massive and diverse server network will let you beat price discrimination or get your hands on games early.
If you need some more endorsement, ExpressVPN has become the go-to VPN provider for everything Call of Duty, and that's the most fast-paced game out there. It can get you every game early, it can access easy lobbies in Warzone, and it can get you gaming in places where the games have actually been banned. And, OK, one can argue that it's still not as fast as NoLagVPN, but unlike that last one, it's a real VPN and has a lot more versatility.

Why is NoLagVPN not a real VPN?
Find out in our in-depth review!
Of course, streaming and enjoying other non-game-related entertainment with ExpressVPN goes without saying. It's just that good!
ExpressVPN and torrenting
After a few salty lawsuits, ExpressVPN doesn't endorse torrenting as much as it used to. But hey, it works just as well for filesharing today as it did then, arguably, even better than before.
All of ExpressVPN's servers are P2P-optimized and work great when downloading, filesharing, or otherwise using P2P connections.
We have never even had a clue of how bad bandwidth can get until we tried ExpressVPN. It actively tripled our download speeds. And it's just a plain joy to look at!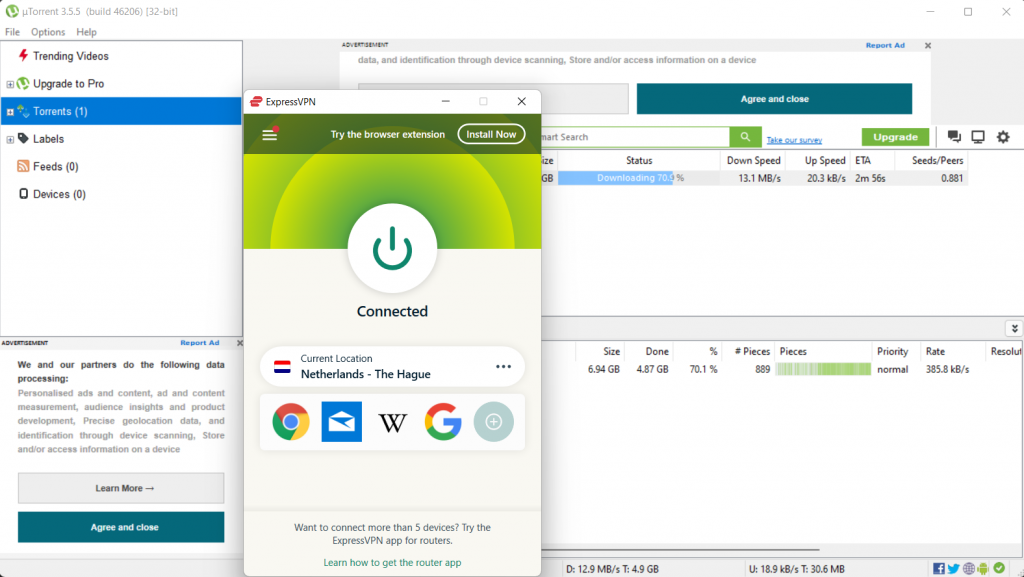 ExpressVPN's subscription plans and prices
So far, ExpressVPN has been nothing but a sweet and smooth cybersecurity ride across the board. But you do have to pay for one of the best VPN services around, and ExpressVPN is definitely the most expensive VPN around.
ExpressVPN is much more strict when it comes to its price plans. But, just like most VPN providers, it's got three of them:
The one-month base ExpressVPN service is $12.95.
The 6-month ExpressVPN subscription will cost $9.99 per month.
And the best, one-year subscription will save you 35% and only cost you $8.32/month.


That's not it, though.
With our special deal, you can get a doozy of a discount on ExpressVPN, which will save you 49% and also hook you up with 3 whole months of ExpressVPN for absolutely free!
So if you want to get the best VPN at the best price, we've got you covered!


ExpressVPN also comes with a 30-day money-back guarantee so if the service isn't up to your standards for some reason, you can always get a refund.
Payment options
ExpressVPN has all of the payment options one can think of. You have your choice of:
Every possible bank card and credit card
Paypal
Bitcoin
And many additional payment options popular the world over: iDeal, UnionPay, Qiwi, Sofort, SEPA, and more.
ExpressVPN's customer support
Finally, there's customer support. And if you've been having doubts and thinking something is bound to go wrong until now, we're sorry to burst your bubble: ExpressVPN is great when it comes to support as well.
ExpressVPN has several support options, and they all deserve a segment of their own.
Support center
First of all, there's a massive support website that you can access through the app.

ExpressVPN is great at creating a lot of useful and engaging content on pretty much anything, ranging from the MCU to current cybersecurity threats. And this extends to their huge support library. The support center has everything you need to fix any of your problems. From general information to FAQs, to troubleshooting guides, to video guides, to manuals, to setups. The support center has it all.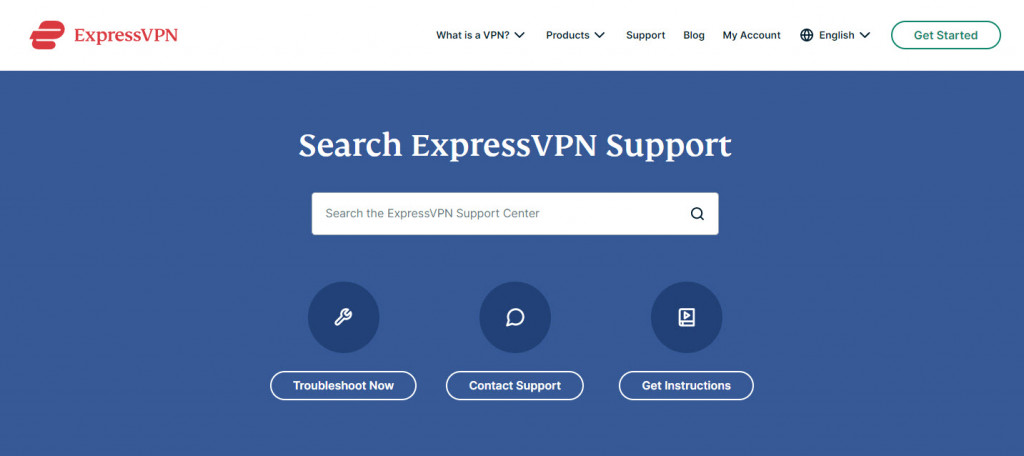 ExpressVPN's support has over 200 pages of help. And as long as you're willing to spend 15 seconds looking for it using their highly intuitive support website, you will find what you're looking for.
24/7 Live chat
Don't have 15 seconds to spare? Or have a question no one has ever run into? ExpressVPN also has 24/7 live chat support, which will get you the answer faster.
There's not much we can say about the live chat, other than it's awesome.

The live chat is responsive, fast, to the point, and kind. If you have a problem with the application, they will help you in real-time. Most of the time the support will help you directly, but once in a while, they will just send you a link to an exhaustive guide, which is understandable, of course – if the content is already there, why not use it?
In the direst of cases, the support will get back to you via email, which, in our experience, doesn't take that long and covers pretty much everything you want.
The only gripe we occasionally had with ExpressVPN's support, is that it would be too upselling for our taste. But that would never get in the way of actual help. And help is all that matters when it comes to customer support.
The bottom line
When it comes to comparing ExpressVPN to all the other VPN providers, it's tempting to call it out for not having as many features or not being able to do as many things as some of the competition. But, in our eyes (and we do rate VPNs for a living), VPNs should, first of foremost, be judged on VPN merits, and not the sixteen billion add-ons that make the VPN part of the Virtual Private Network irrelevant.
So, going by this, how good is ExpressVPN? – Well, to keep it short, it's the best!
No, truly, ExpressVPN ticks all the right boxes when it comes to being the world's leading VPN provider:
It has a massive, and extremely diverse server network to rival any other VPN.
Its security and privacy features are simply the best in the industry.
ExpressVPN is constantly innovating and releasing features that range from a worldwide cyber-protection initiative to a brand new connection protocol.
The VPN has enough depth to keep an advanced user satisfied, and yet it's extremely simple to get a hang of.
It has the best speeds in the entire VPN world.
ExpressVPN is truly the best when it comes to sports streaming and one of the best VPNs for entertainment.
It has apps for absolutely everything, far superseding any other VPN provider in the world.
It has great support and help center to help you along with your online privacy and security journey.
We could keep going, but there's just no beating ExpressVPN.
The one thing one might take gripe with is ExpressVPN's price. But when you charge more than any other VPN in the industry, you can rest assured that you are getting the best service possible.
If all you need is a VPN, and a VPN done right, then your only choice is ExpressVPN!
FAQ
What is ExpressVPN?
ExpressVPN is one of the leading commercial Virtual Private Network providers in the world. It aims to provide you with impenetrable security, privacy, and freedom online.
Who owns ExpressVPN?
ExpressVPN is currently owned by Kape Technologies (formerly Crossrider) – an Israeli-based online security company, that is also the owner of CyberGhost, Private Internet Access, and Zenmate, among sever other software products and review websites.
Where is ExpressVPN located?
ExpressVPN is based in the British Virgin Islands.
How to use ExpressVPN?
ExpressVPN was designed with ease of use in mind. All you have to do is download the VPN app on your preferred device, launch it and connect to your preferred VPN server.
How many devices can you use with ExpressVPN?
You can use the app on 5 devices simultaneously. Alternatively, you can install the VPN on your router – this will cover your entire Wi-Fi network with VPN protection.
How to cancel ExpressVPN?
To cancel ExpressVPN you have to contact the provider's support service. You can do so via email or live chat.
How to install ExpressVPN on a router?
ExpressVPN is one of the few VPN providers that have apps for routers. To install ExpressVPN on your router you first have to make sure you have a VPN-compatible router supported by ExpressVPN. Then you have to download the appropriate firmware from the provider's website and upload it to your router to change its configuration.
The process may vary depending on the brand and type of router you have. You can always find a full guide to your device on ExpressVPN's official website.
How to install ExpressVPN on Firestick?
ExpressVPN has a dedicated Fire TV app. To install ExpressVPN on Fire TV you first have to sign up with the provider's service through the official website.
After that, type 'ExpressVPN' in the search bar of your Fire device and sign into your ExpressVPN account.