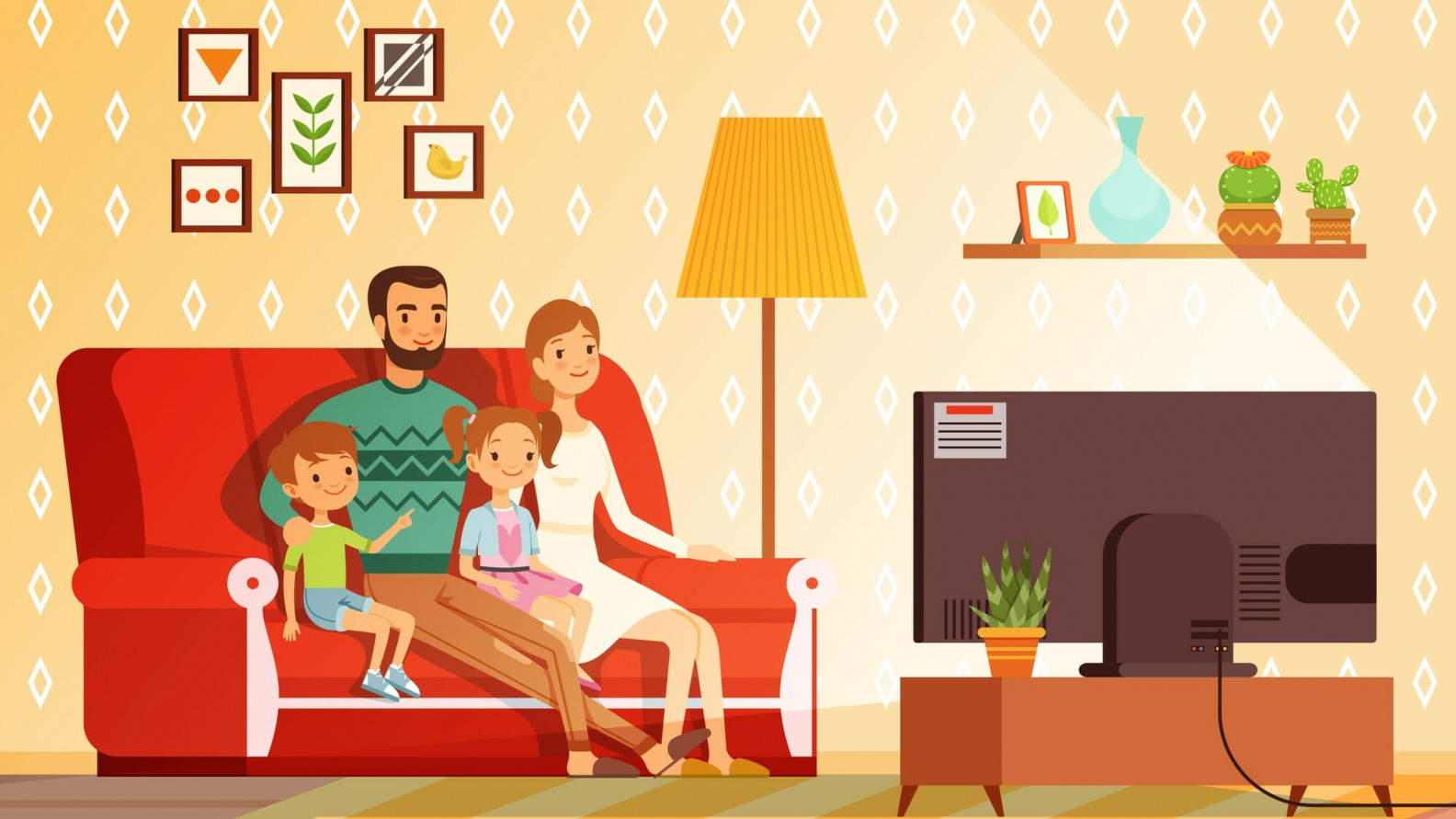 Best Movie Streaming Services
It's a Friday night, and you are too tired to go out. What do you do instead? Should you test out your culinary skills and make something delicious, or should you curl up on the couch and enjoy watching a movie?
Streaming services have become a great alternative to cable TV. And what's not to love about them? They bring a movie theater feel to your room with none of those pesky ads every 5 minutes.
Streaming was an awesome, innovative idea! But the days of your only choices being Netflix, and… that's it, are long since gone.
These days there are over 40 streaming platforms in India alone. And there are hundreds in the US, as well as every country around the world. All of them different, all of them with their own selections of movies and shows, all of them with their own perks.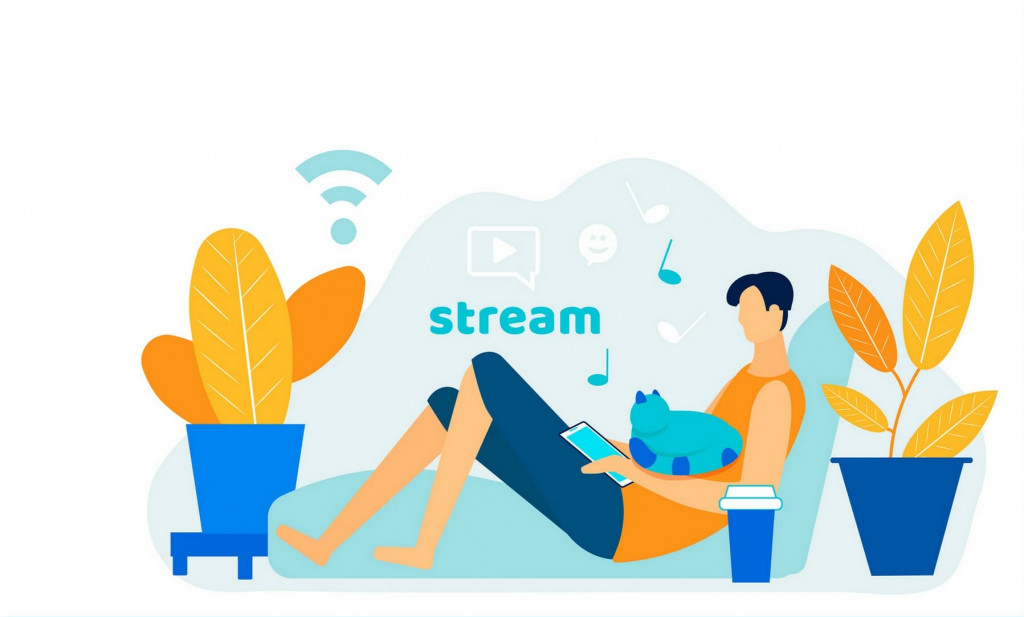 On the one hand, this freedom of choice is awesome. On the other, it doesn't make choosing the perfect streaming platform easy, now does it?
If you are a movie fan and you probably want to keep up with all the latest releases and get the best bang for your buck. And you probably don't want to add another subscription to your other 15 ones, just to watch that one movie you've been dying to see.
With different streaming platforms having different pros like a diverse catalog from Bollywood to Hollywood movies, and different cons like geo-blocking, you need to know what's best for you.
So in this article, we are going to provide you a detailed round-up of the best services you can choose from today.
And we're not just talking about India, either. We're going global! And we'll also tell you how to get all of this streaming goodness wherever you are!
You can't really say 'streaming services' without Netflix.
Netflix was the OG streaming platform that is still dominating the world of online entertainment today.
With over 3500 movies, Netflix has the most subscribers despite it being so costly. The thing that makes Netflix a go-to choice for many is that it offers an unmatchable video quality when it comes to movies.

'Want to unlock everything Netflix has to offer?
It doesn't matter if you want to watch Hollywood or Bollywood movies; you can easily access your favorite films in HDR quality from anywhere in the world.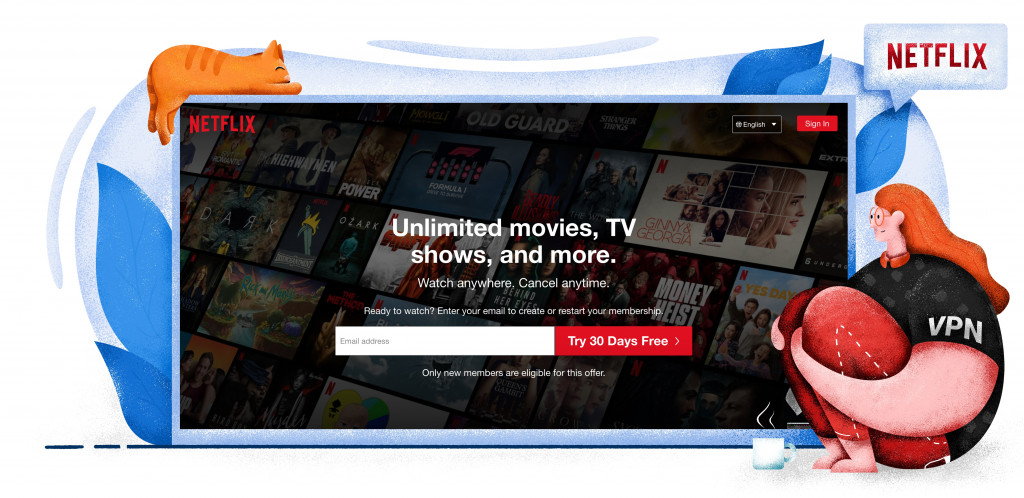 Amazon and Netflix have been at war with each other for quite some time, but if anything, this rivalry has only benefited the true movie buffs.
Both companies are investing in making their platform better than the other.
Amazon Prime Video is becoming very popular in different countries as it provides regional content to local users, a lower subscription price, and great value for money.
Prime Video launched its Indian platform in 2016 and has been taking the country by storm ever since.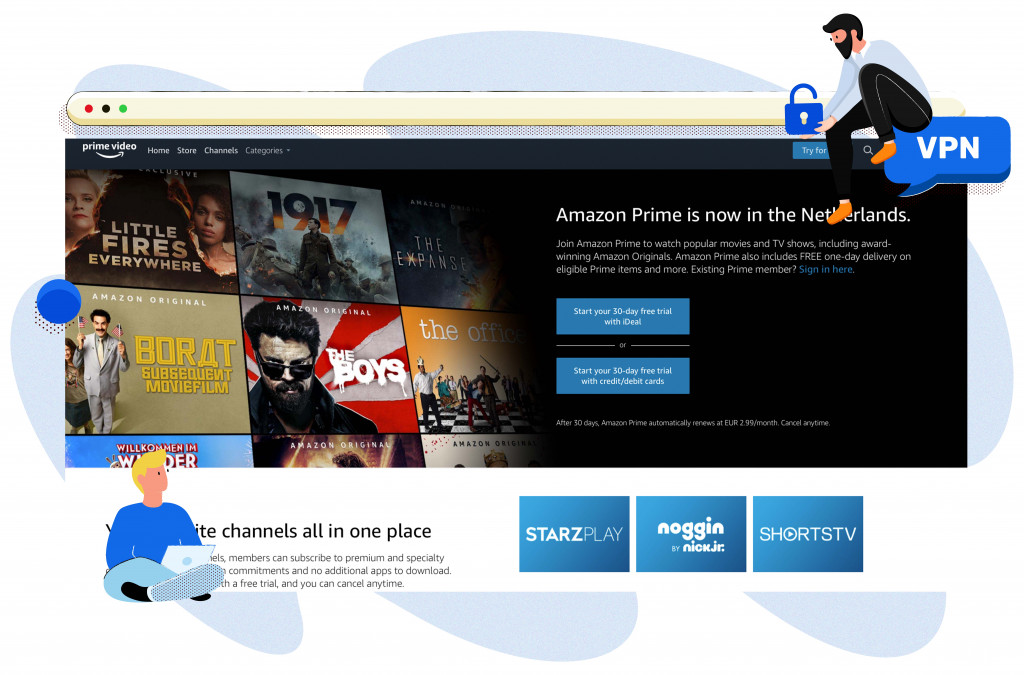 As the name implies, Disney Plus Hotstar is a collaboration between Disney and Star India's Hotstar.
The original US Disney Plus streaming service merged with the Indian streaming platform to rebrand and compete with the likes of industry giants like Netflix, and Amazon Prime.
While not being available in most countries in the world, Hotstar is India's largest streaming service with over 300 million monthly users.
No surprises there. Apart from hosting some of the best Bollywood and Disney+ movies and shows, this platform also streams all kinds of sports, including IPL, as well content from Star, HBO, and many other streaming platforms.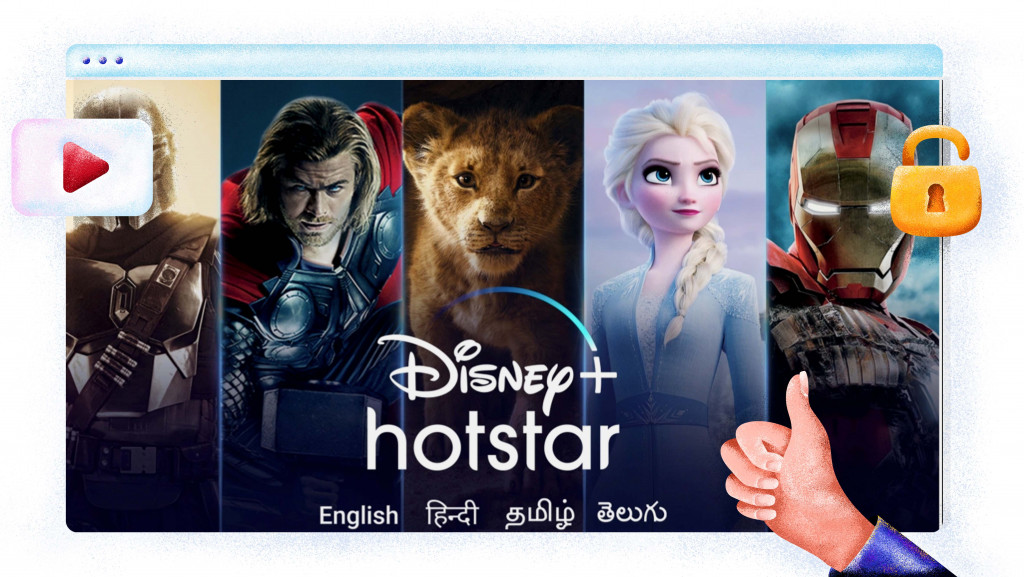 Starting out as a premium cable network, HBO has since caught on with the change in momentum and focused on creating a user-friendly movie streaming platform.
HBO Go and Now have the same HBO content with popular original shows and movies like Game of Thrones, Watchmen, Grey Gardens, etc. So, if you are in for exciting and unique original content, you must have a subscription to HBO GO/Now.
It might be the most expensive streaming service, but you definitely get your money's worth.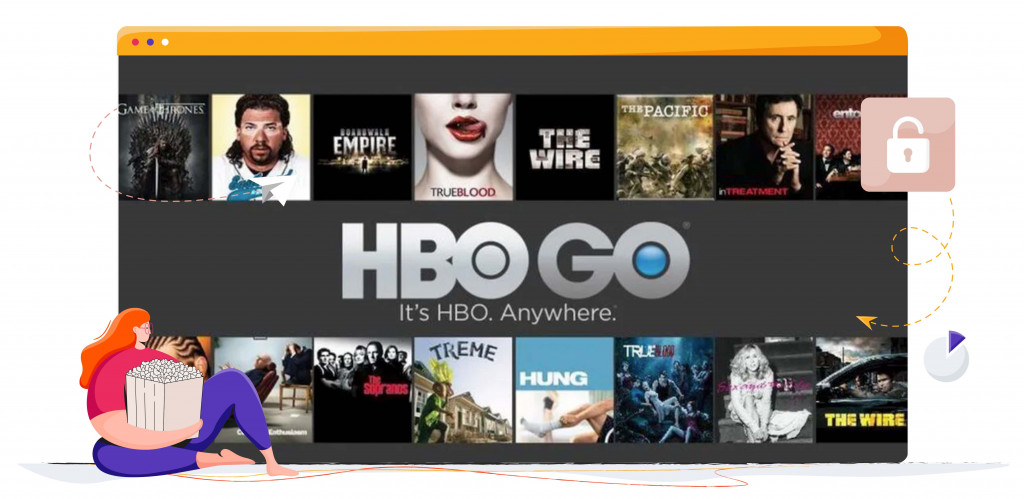 The catch? Well, HBO doesn't really have a presence in India all by itself. It does have a deal going with Disney+ Hotstar to feature some of the platform's content, but definitely not all of it.
If you really want to watch some of the best originals streaming has to offer, you HAVE to have a subscription to HBO. And we'll get to how you can do it from India in a bit.
With thousands of hours of entertainment ranging from movies, web series, live TV channels, and Live Sports, Sony LIV is a very diverse streaming platform.
With the launch of original content, the platform plans to compete with the likes of Amazon Prime, Netflix, and other streaming services.
The best thing about this service is that with its premium plan, you can download your favorite movies and episodes so you can watch them again and again even without an internet connection.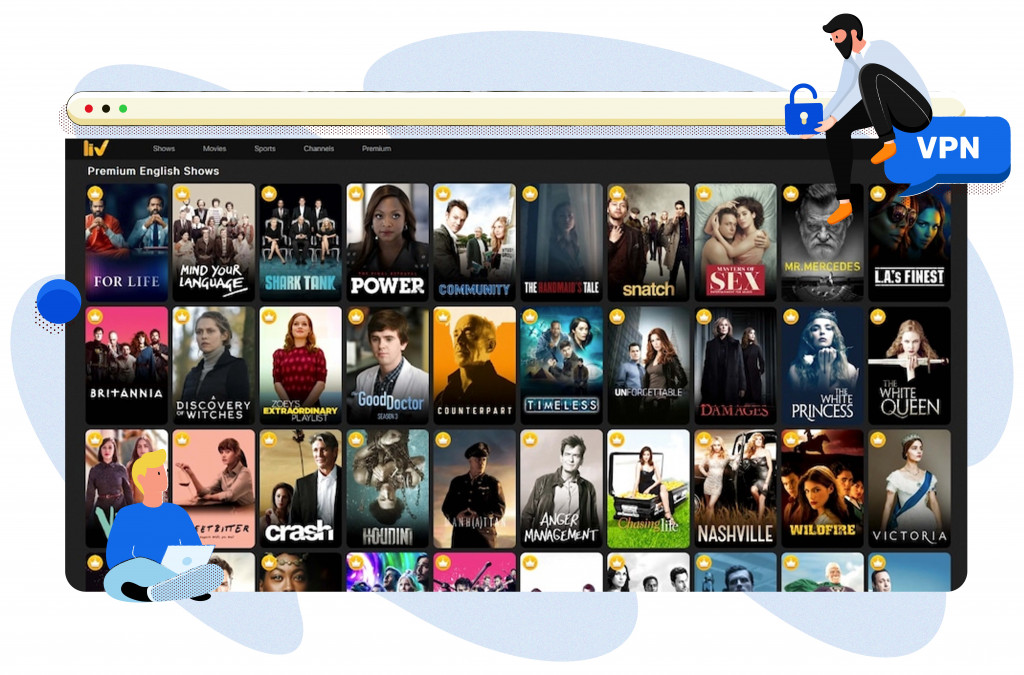 JioCinema is another great service for streaming some of India's best movies and TV shows. Launched in 2016, the streaming platform has become a force to be reckoned with.
You can enjoy a wide selection of both Hollywood and Bollywood movies from Paramount Pictures, Zee Entertainment, Shemaroo Entertainment, Balaji Motion Pictures, and Sony.
For all you film buffs out there, you'll be ecstatic to hear that JioCinema has partnered with SunNXT to host over 4 000 movies!! Not only that, but they are also available in a wide variety of languages, like Tamil, Telugu, Kannada, Malayalam, and others. So, if you want to access an insane number of movies, and in your own language, JioCinema is the way to go!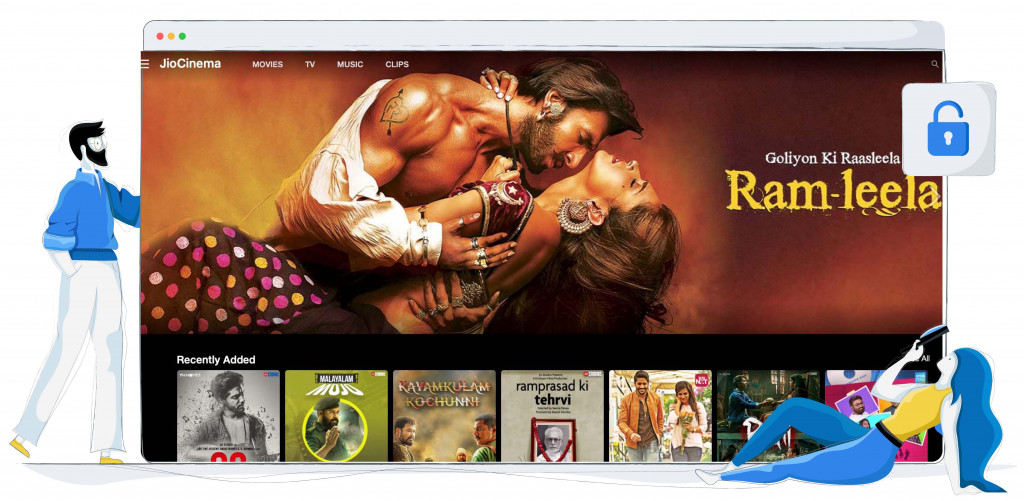 A streaming platform offering content in Telugu exclusively, aha is quickly making a name for itself in the entertainment world. After having a soft launch at the beginning of 2020, the platform's catalog of movies and TV shows has grown massively.
Not only do they offer an amazing service for Telugu movie lovers, but they kicked off their launch with a bunch of original content, like Geetha Subhramanyam 2020, Kotha Poradu, and Shithappens. And this list is only growing. In 2021 they plan to release over 50 more originals.

Another platform for multilingual film enthusiasts, ZEE5 boasts of having content in over 12 languages, and in every genre imaginable. Whether you fancy some Drama in Hindi, Romance in Tengulu, Fantasy in Bengali, or Crime Thriller in Tamil, ZEE5 has everything to tickle your fancy.
They have also hopped on the original contents bandwagon, producing over 50 original feature films, and a whopping 140 original TV shows since 2018!
With a total of over 4 500 movies to choose from, we are certain that you can never get bored with ZEE5 by your side.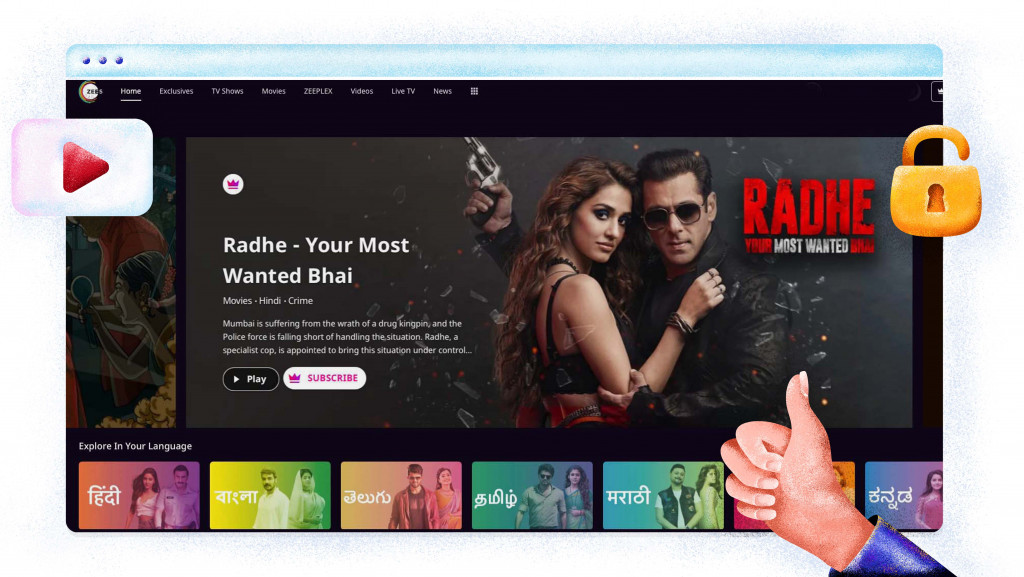 Here we go again, another streaming service by HBO. We might sound like a broken record at this point, but trust us, if HBO Go or HBO Now don't do it for you, HBO Max certainly will!
Why would you go for HBO Max above the other services? Well, for the even wider range of content they offer, of course! Shows like "Rick and Morty",  or movies like Zack Snyder's "Justice League" would not be available on the other HBO platforms, but are accessible on Max.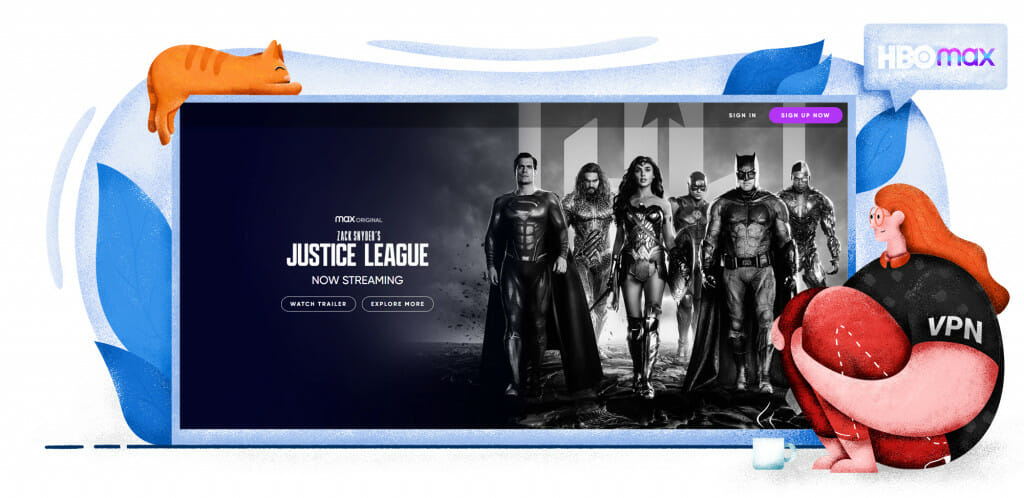 What's more, HBO Max boasts an impressive catalog of movies. Whether you are a DC comics nerd, an adrenaline junkie for the Fast and The Furious franchise, or a thrill-seeker for the Alien movies, they can now be found under one streaming roof.
Unfortunately, like with the other two HBO streaming services, HBO Max is only available in the US. But don't fret! We'll get to how you can also gain access to all the amazing content they have to offer.

'Can't wait?
Check out how you can get HBO Max in India right now!
Peacock TV is owned by NBCUniversal and houses a ton of content to choose from. How much is a ton? Try, 13 000 hours worth of movies and shows!
And that's only for the free version. If you decide to get a Premium subscription, you will get 7 000 more hours of streaming goodness!
While the platform has a wider selection of TV shows (Parks and Recreation or The Office, anyone? Or the Peacock TV original GIRLS5EVA?), they also have movies to stream to your heart's content. If you fancy the novelty and excitement of 300 or the thrill of the Bourne trilogy, Peacock TV is the platform for you.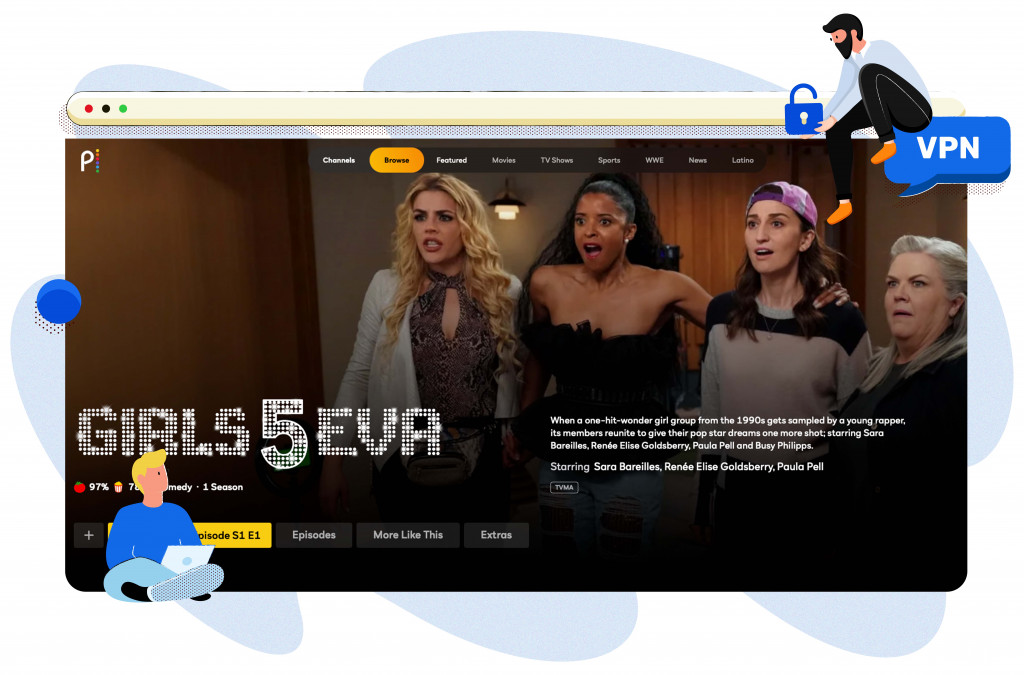 The only downside is, you guessed it, the platform is only available in the US (boo!).
But how can I access an American streaming platform from India, you ask? We're about to spill the beans on that little secret right now!
As you have probably figured out by now, some of these platforms are well-known around our parts, others – not so much.
While nearly everyone has a subscription to either Netflix, Hotstar, or both, the likes of HBO Max and Peacock TV are still but mere myths around here.
A problem that is quite common with nearly every streaming platform is the geo-restrictions that come with them. Most of the content on these movie platforms is licensed and copyrighted, and thus these platforms use geo-blocking to offer selective content to their users.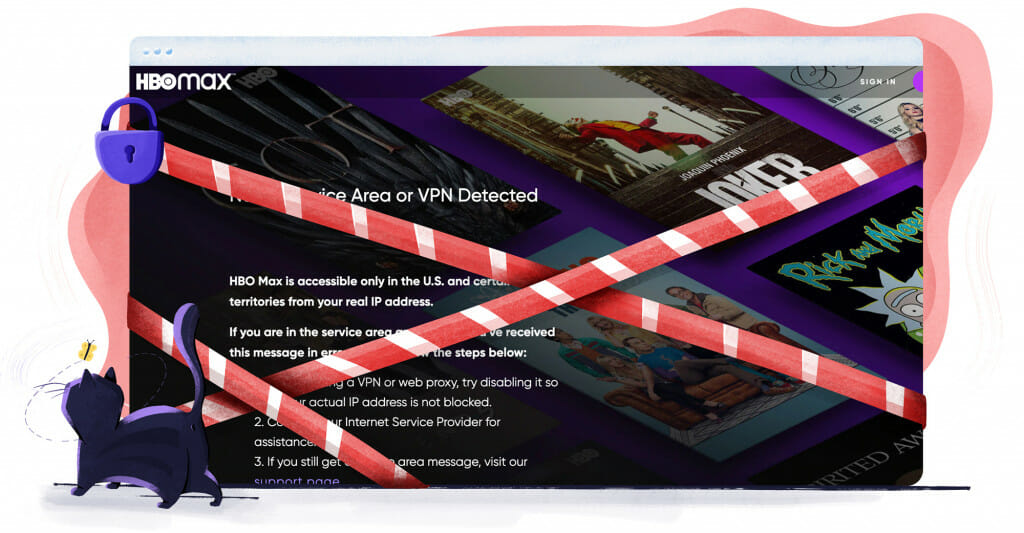 And it's not just some streaming platforms not being available in India, and other countries. You can experience geoblocking even with your own, local streaming services.
Ever tried going on a business trip, or a vacation and feeling this would be the perfect time to catch up on your movies, just to find yourself staring at a 'blocked' screen? Well, that's geoblocking too.
And it's not fair.
However, this doesn't mean you can't bypass these restrictions. And it's actually pretty easy (if you have the right tools).
You can access virtually any streaming service in the world, be that a local one, or one halfway across the globe, with a help of a VPN.

First time hearing about a VPN?
This awesome piece of modern technology will virtually change your location, give you a new IP address, hand you a personal key to any streaming service, so you can go undercover into the land of streaming.
Which are the best VPNs to unlock any and all of these platforms? Funny you should ask…
You will see every VPN bragging about its prowess when it comes to unblocking geo-restricted content. But NordVPN stands in a league of its own!

With over 5400 fast servers (a third of which are in the US), unblocking those American streaming services is a no-brainer for NordVPN.
On top of that, NordVPN has a SmartPlay function, that chooses the optimal server for streaming and unlocks most platforms pretty much automatically.
Streaming platforms are notorious for waging war on VPNs. So NordVPN added Obfuscation to its servers. This makes sure that you remain hidden from any and all firewalls or blocks that other VPNs won't be able to crack.
For extra protection, you will also have military-grade AES-256 encryption, DNS leak protection, a kill switch, and Double VPN at your disposal.
And thanks to the unrivaled speed, you can stream anything you want in HD quality, without ever knowing you're halfway across the globe.
Still not convinced?
Check out what makes NordVPN the best VPN!
Surfshark may be new (relatively) to the VPN scene, but it's definitely one of the best providers out there when it comes to unblocking streaming platforms.

It currently has over 3200 servers in 65 locations. This is less than what NordVPN has, but what Surfshark lacks in quantity it makes up for in quality.
Most of these servers are in the US, which will allow you to crack those ever-so-frustrating geo-blocks that come with the best streaming platforms.
While some VPN providers decided to focus on security and others on streaming, Surfshark managed to get the best of two worlds.
Surfshark is currently THE go-to VPN for streaming. And it's also one of the safest and most secure virtual private networks out there.
Remember NordVPN's obfuscation? Well, they stole that idea from Surfshark!
With its obfuscation and Smart DNS features, Surfshark is currently one of the best VPNs to unblock streaming services all over the world!
Surfshark is also insanely fast. And this is where being young and relatively unknown definitely comes in handy!
With Surfshark's servers not being as overcrowded as all the other providers, everyone gets their share of the streaming pie.
Looking for a premium VPN at an affordable price?
Find out what makes Surfshark that good for streaming!
Lately, ExpressVPN has made a shift to become a more security-focused VPN provider. However, this in no way means it's still boss at unblocking streaming services.

ExpressVPN has over 3,000 servers in 160+ locations, which is one of the most diverse networks out there.
ExpressVPN was built for speed, and it really shows. Still being one of the fastest VPNs, this is one of the best providers for streaming.
Private DNS on every server certainly doesn't hurt when it comes to streaming services.
And masquerading as one of the locals will get you streaming in no time!
Not sure if speed is what you're after?
Check out what makes ExpressVPN the fastest VPN there is!
Stream Movies… With no restrictions!
These are some of the best movie streaming sites, along with different VPN services to unblock and bypass geo-restrictions. This way you get to enjoy your evenings without getting bored.
Tune into any one of these streaming platforms with a VPN enabled so that you get unfiltered access to premium content present on these websites.