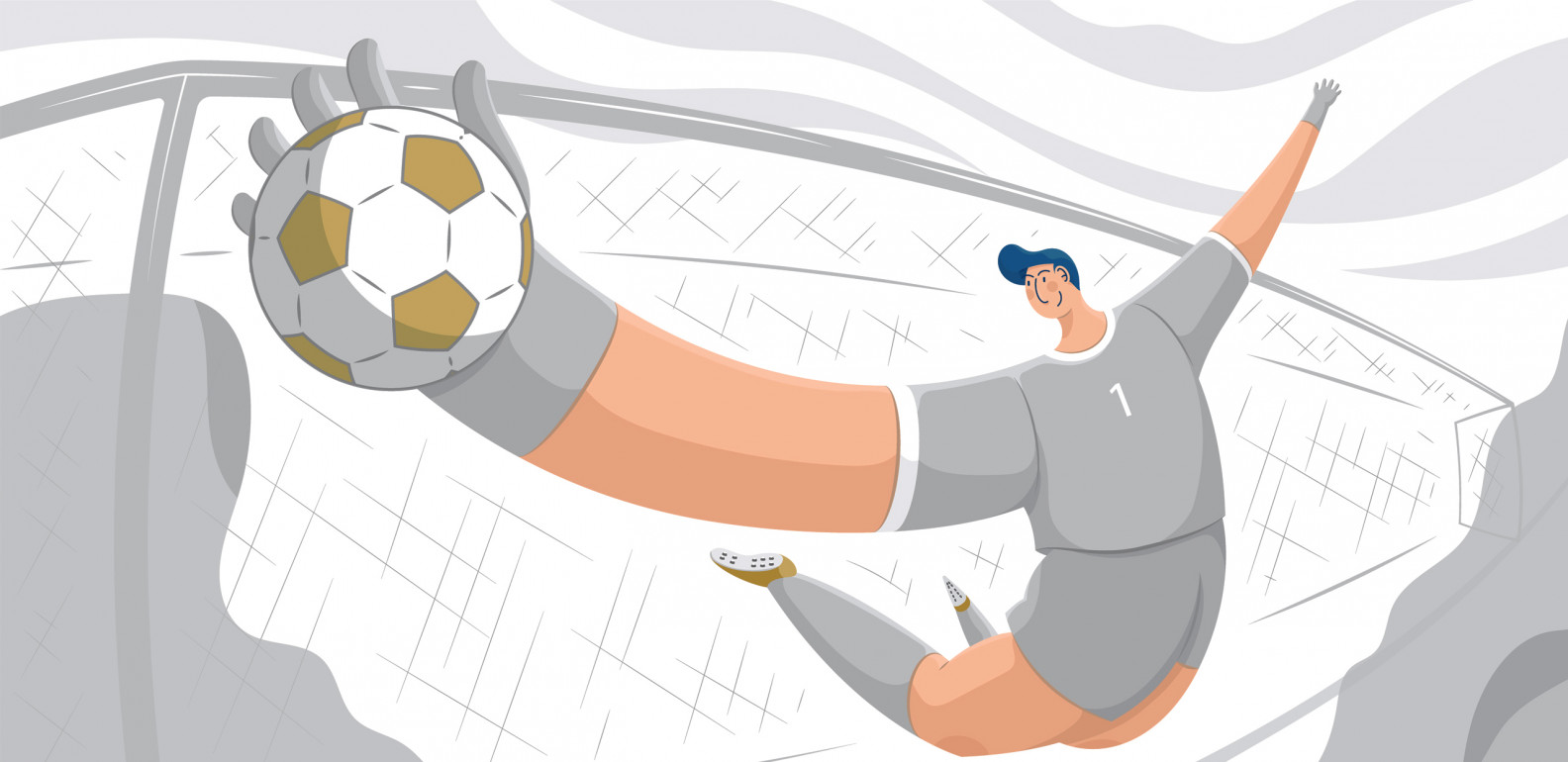 How Can You Watch The European Championship 2020 For Free In India?
The much-awaited 16th UEFA European Championship 2020 – with a year's delay due to the pandemic – starts on the 11th of June. And it kicks off with Italy and Turkey battling it out in Rome's famous Olimpico Stadium.
Portugal was crowned in the last European Football Championship, and we can't wait to see who will reign supreme this time around!
Unlike all of the previous Euro Championships, this year's overdue event will be hosted in 11 cities across Europe, and the last three matches will be played in London's Wembley Stadium.
Every team is spoilt for choice with young talent, with England considered favorites, boasting the talents of Harry Kane, Jack Grealish, and Phil Foden.
However, time will tell how things unfold and if the predictions are on-point or not!

Who Will Be Broadcasting the UEFA Euro 2020 Championship?
The European Championship is not just big in Europe. People worldwide love the event and are hooked to each second of the action.
However, it might not be as easy to find a live stream of the event, as you might think.
With Euro 2020 being a… well… European event, pretty much every country in Europe will be broadcasting the event one way or the other. But there rest of the world… not so much.
The choices you have in India, for example, are quite limited.
The event will be broadcasted on SPSN (Sony Pictures Sports Network), and people can watch the matches with Hindi Commentary on Sony TEN 2 and S3.
And if you want to access Euro 2020's live stream in India, Sony Liv is where you have to go.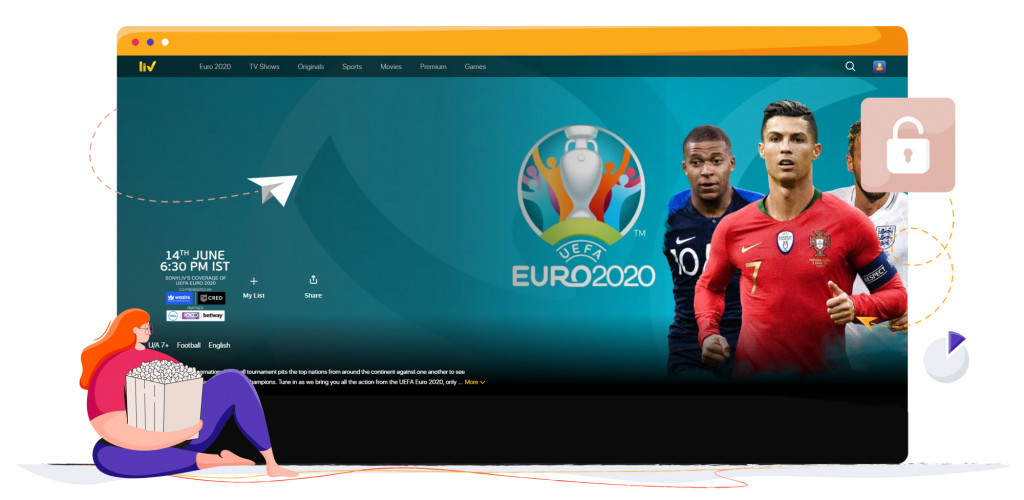 But the platform does not come for free; there are various subscription plans. However, subscribing may seem pointless because you will end up paying for a service you may not need after the Championship.
Also, Jio subscribers can use the Jio TV app to watch matches for free on mobile phones.
But who'd want to watch the intense action on a phone?! Can you imagine how awkward the party will get?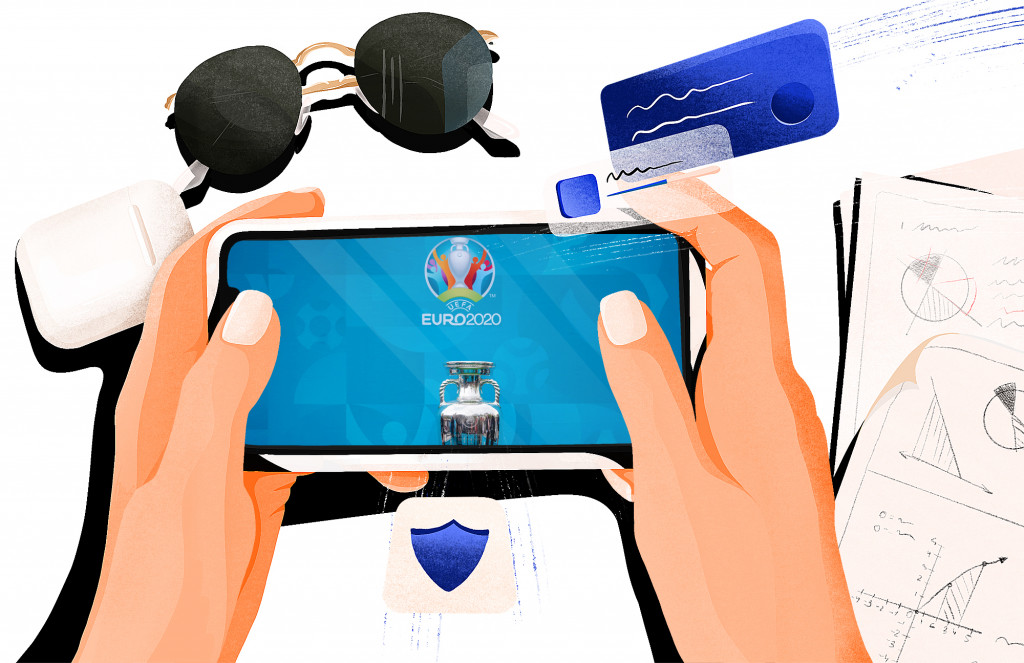 With that said, if you want to watch the Euro Cup online free of charge, you can, and there are a variety of options.
So Is There A Way To Watch The UEFA EURO 2020 For Free?
If you are looking to stream the Euro Cup Football for free, you might very well end up on a page that's full of ads and malware.
These days online sports streaming websites have really fallen under fire. There are fewer and fewer of those, they get taken down in seconds, and you probably don't want to start looking for one when the game has already started.
It's a sad thing, but the days when you could Google anything and start watching it immediately are long gone and there is not coming back.
But do not despair, for all is not lost! These days you just have to get a bit more creative and have an extra tool in your toolbox.
This year, almost every European country has a free streaming solution for Euro 2020. Because everyone wants to watch it and charging for it would probably cause fans to riot.
So the best way to watch the tournament for free in India would be to get access to one or all of those platforms.
Out of the many, here are some of the best options we have found to watch the Euro Cup online free of charge, that won't require you to move and get a new citizenship:
UK: ITV And BBC One
The safest and most promising mediums to access Euro Cup 2020 streams are ITV and BBC One.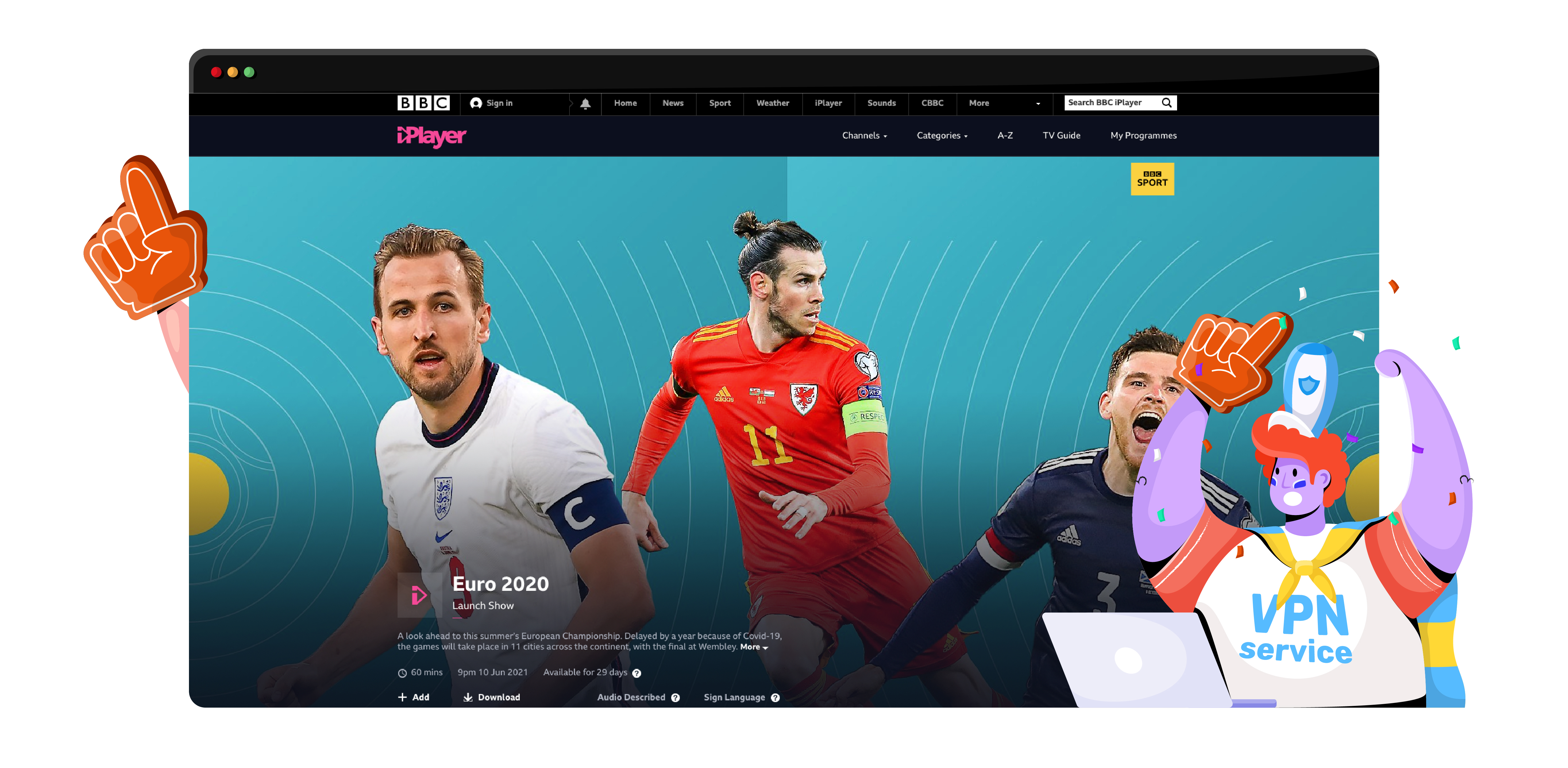 The best thing about this option is that you won't have to take a crash course in a whole new language. The commentators speak in English, which is as good as it gets. Both platforms will be providing free UEFA Euro 2020 streams; however, gaining access requires a little effort, as you may need to find a fake postcode.

Interested?
Check out our full guide on how to unblock BBC iPlayer
France: TF1 And M6
M6 and TF1 are fantastic, French-based platforms that will also be streaming the Euro 2020 Championship for free.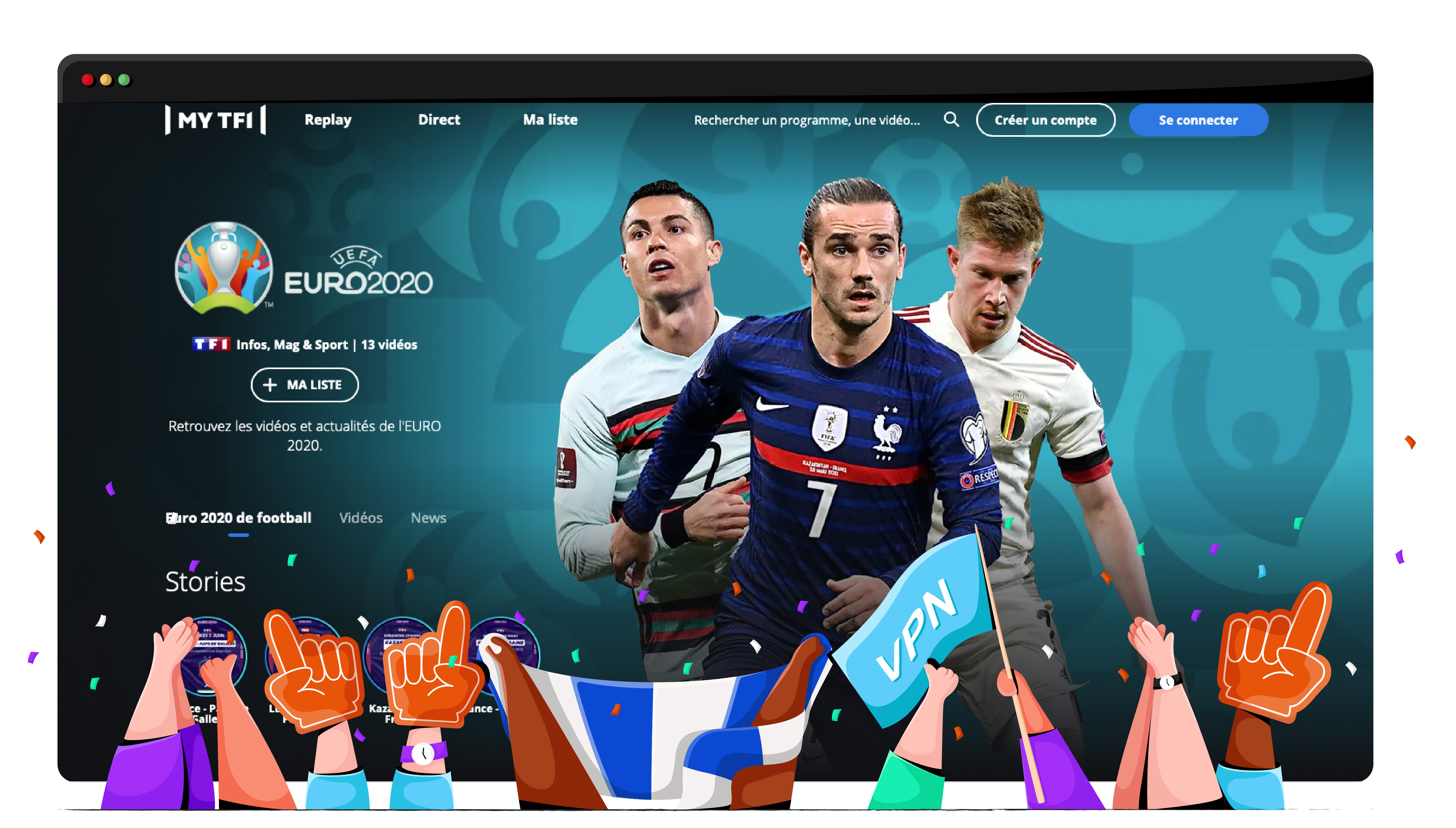 However, the broadcasts will be in French… So oysters and baguettes for dinner.
The Netherlands: NOS
NOS is the Netherlands' solution to streaming the European Football Championship for free.
You guessed it, the language of the broadcast will be Dutch. But hey, if you're in it for the game, that's all that matters.
Italy: Rai
Italians are big fans of football, so it comes as no surprise that Italy has a quality streaming solution for the Euros.
The dedicated platform – Rai – is in Italian, which may be an issue for the Indian audience… Or, this may be a good reason to get pizza for the live stream.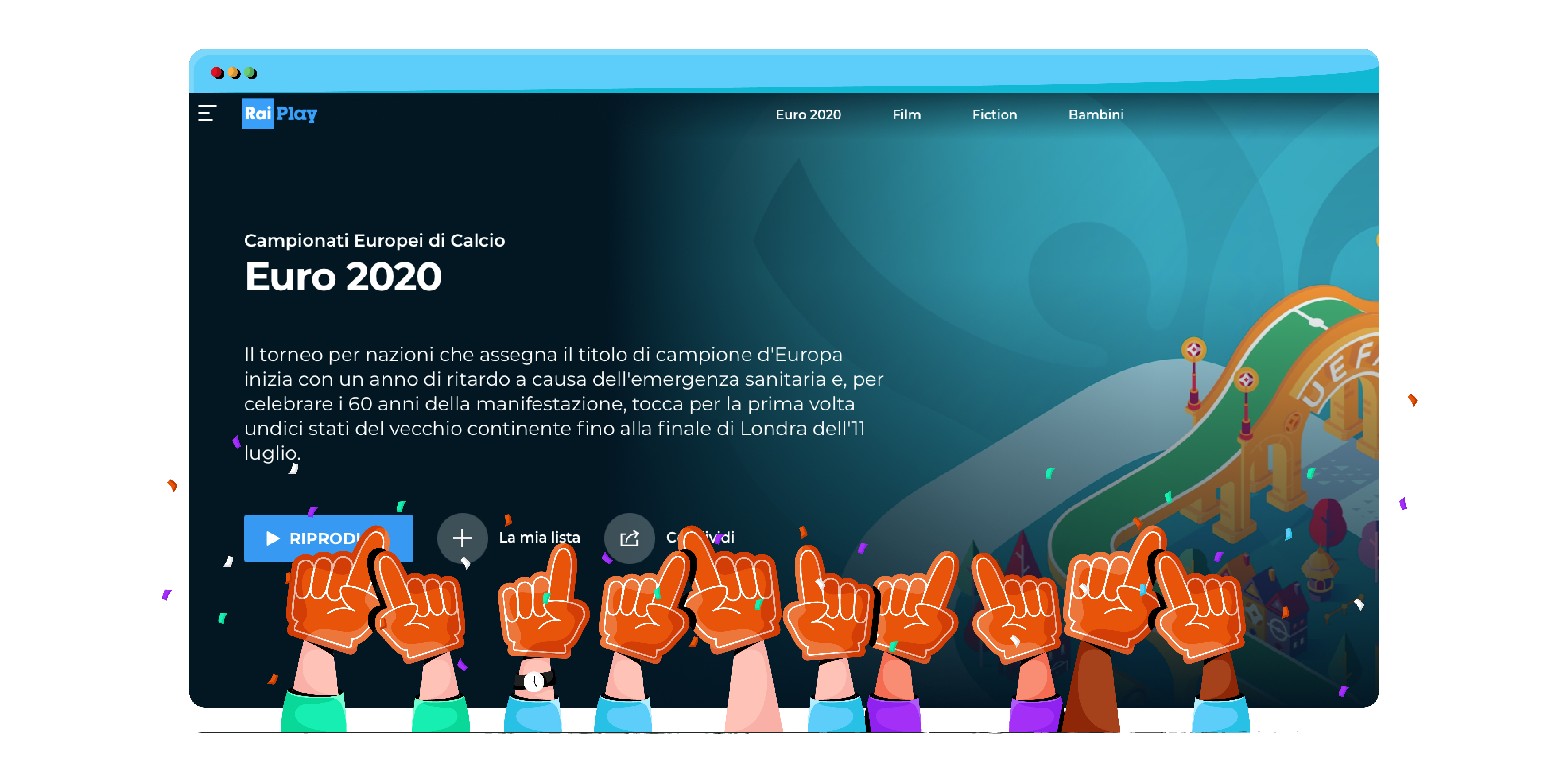 Germany: ARD And ZDF
ZDF and ARD are exceptional German platforms that will also be streaming the UEFA Euro 2020 for free this year. No registration, no subscription plans, tune in and enjoy.
But, as was the issue with the previous options, the German commentary may sound incomprehensible to Indian ears.
But we still think the best way to make the most out of the situation is to throw a German-themed party, complete with schnitzels and beer!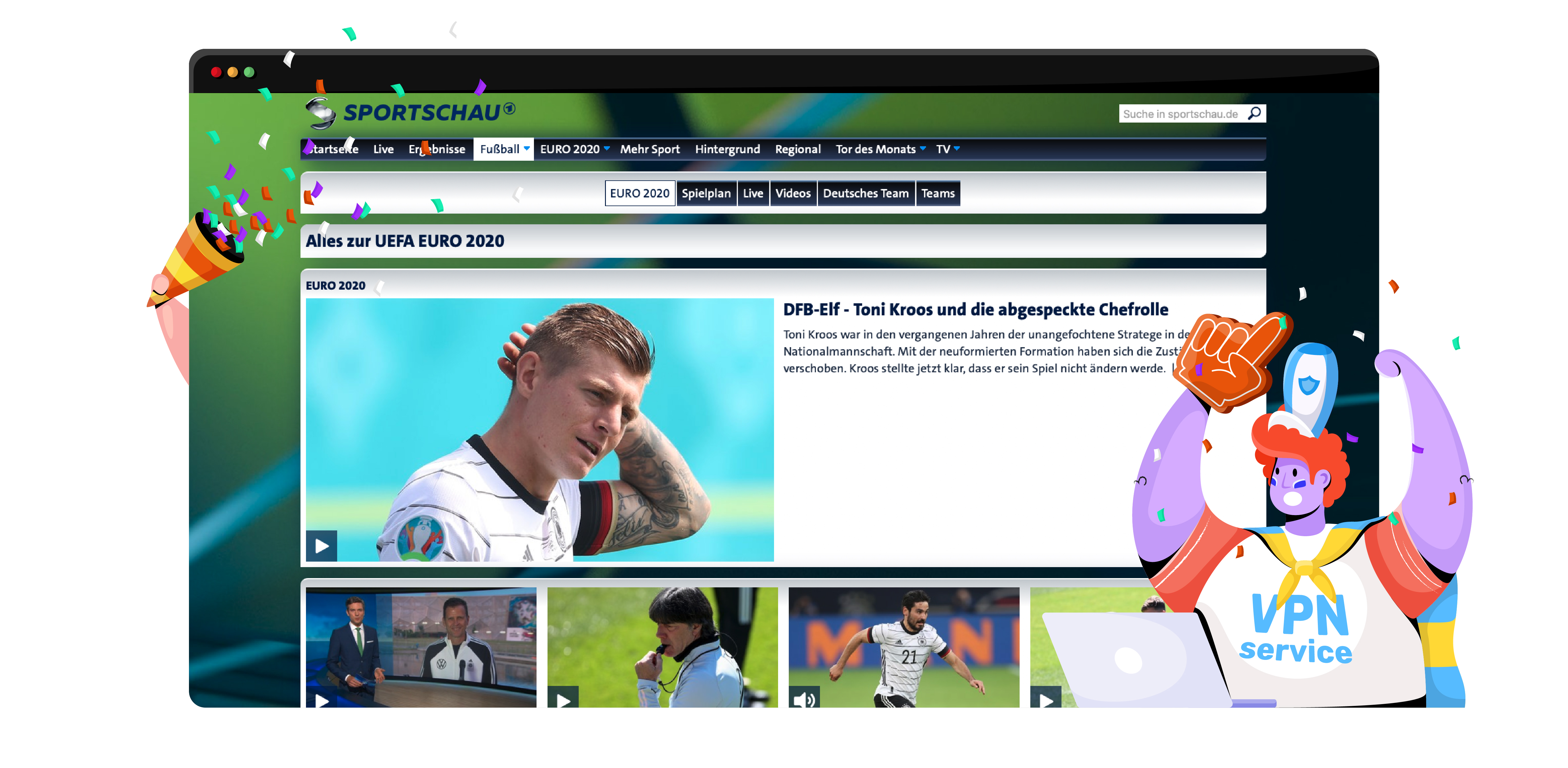 Poland: TVP Sport
The next European country's streaming platform you can turn to is Poland. TVP Sports is a free service, but it is in Polish.
Hence, you can follow the match, but again, the main issue will be understanding the Polish commentary.
What's The Common Denominator
So it's settled; streaming Euro 2020 for free is entirely possible.
But there is a catch because there's always one.
All of these platforms are geo-restricted, meaning only locals can tune in and watch the games for free. So TVP Sports will only work in Poland, ZDF in Germany, BBC One in the UK, etc.

Want to know more about geoblocking?
But there is no need to stress; with the right VPN and a tweak here and there, you can still watch all of the Euro Cup online free of charge in India.
But none of the free VPNs will do the job; you will need one with a solid server base spanning across the world.
Plus, it should boast exceptional streaming unlocking capabilities, ensuring that your choice of streaming service stays unaware of your actual location.
Fine, So What Is The Best VPN For The Job?
These days streaming services are ruthlessly flagging and blocking access to people masking their identity via a VPN. Not just the free ones, their firewalls are strong enough to detect paid VPNs as well.
Not to worry, a surefire way to flawlessly access all European platforms telecasting the UEFA Euro 2020 is by using NordVPN.
With 5509 servers spanning 59 countries, and a particular focus on European nations with more than 2500 servers, NordVPN is a force to be reckoned with. No matter what service you choose from whichever country to stream Euro 2020, a dedicated server for that location would be available.

What makes NordVPN so unique is that it doesn't drastically reduce the speed, allowing you to stream buffer-free HD content. Apart from having state-of-the-art security with DNS leak protection, 2048-bit encryption, and a kill switch, this VPN also has unrivaled streaming capabilities that can bypass even the strictest geo-blocks without leaving a trace.
If you find any issues with the service, don't fret, a NordVPN CSR is available 24/7 to promptly address your issues and concerns. The best part is that they offer a 30-day-money back guarantee, so inform them within a month if you aren't satisfied.
Start Your Euro 2020 Cup Football Live Streaming For Free
Subscribing to Sony Liv is a big commitment and a pointless one if you won't be accessing the content the platform has to offer. Plus, not everyone is a Jio subscriber. The best alternative is to stream the UEFA Euro 2020 for free, and luckily a plethora of services are available. All you need is a capable VPN, and NordVPN checks all the right boxes!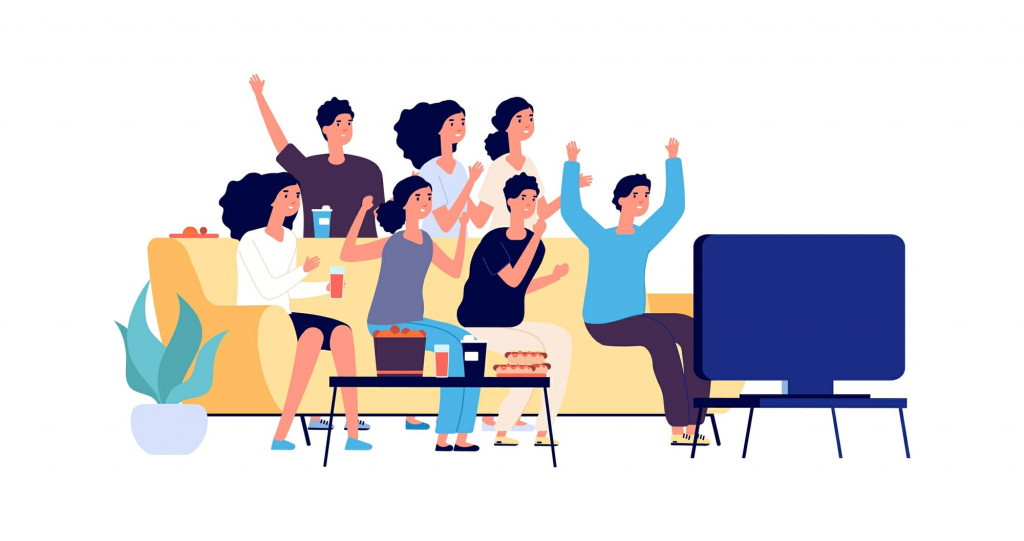 The first match kicks off on the 12th of June – 12:30 AM (Indian Time) – so now is the time to get a VPN and the best free streaming service!