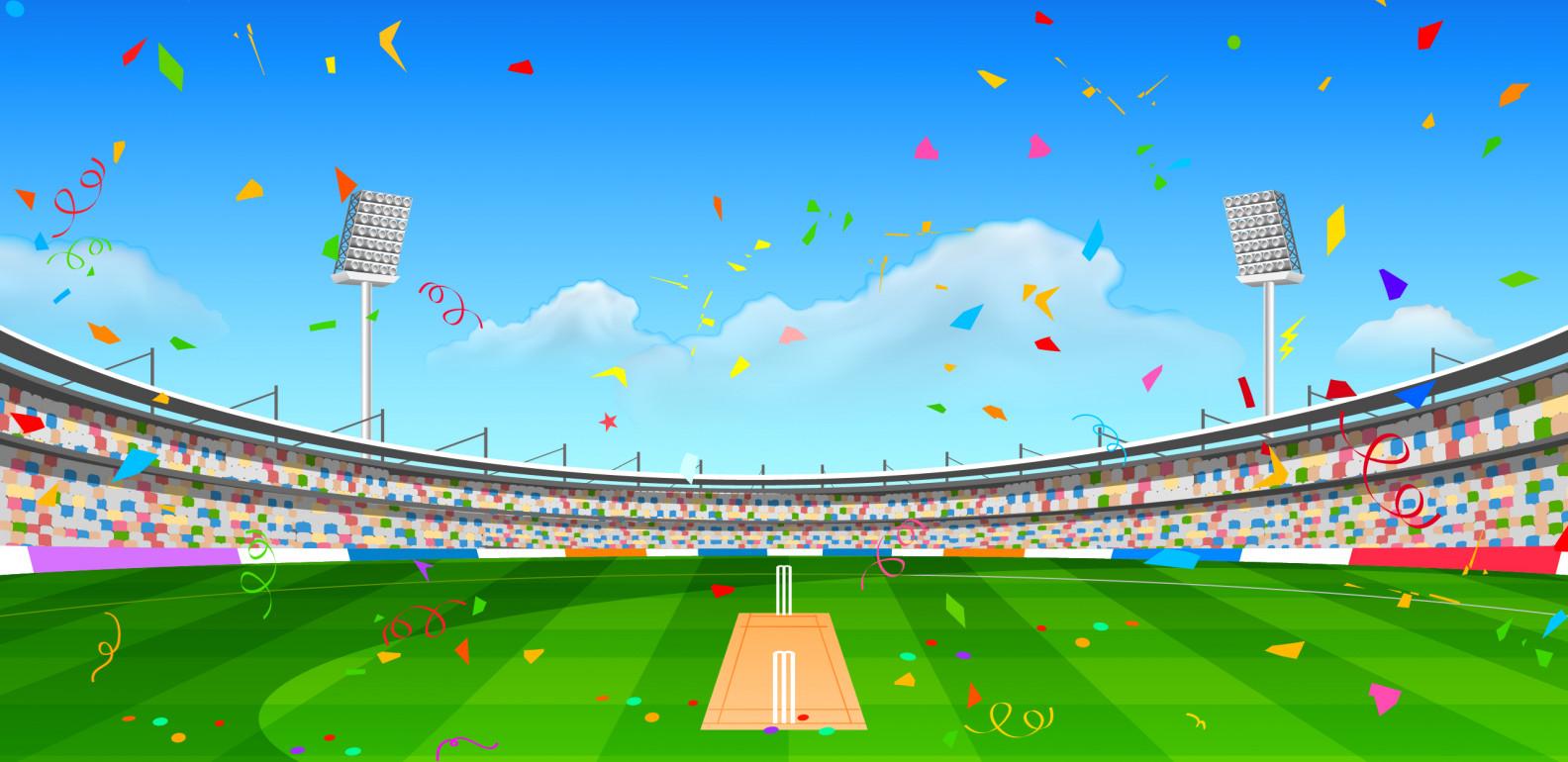 How To Watch The Hundred In India
To say that cricket is big in India would be an understatement – it is gigantic! And it just so happens that The Hundred, a cricket competition based in the UK, is about to start.
If you are somehow not in the know what The Hundred is, it's a cricket tournament based on a revolutionary 100-ball format. It involves eight women's and men's teams from major cities in Wales and England.
Unfortunately, the last The Hundred competition was delayed by one year due to the COVID-19 pandemic. But the good news is, it will be taking place this year instead!
This time around, the matches will also be shorter – around two hours and thirty minutes each. This change was made to capture the attention of younger sports fans who are used to watching 90-minute football games.
Exciting changes! And one thing we can say for sure is that after the pandemic lull, this much-anticipated event will be an absolute belter.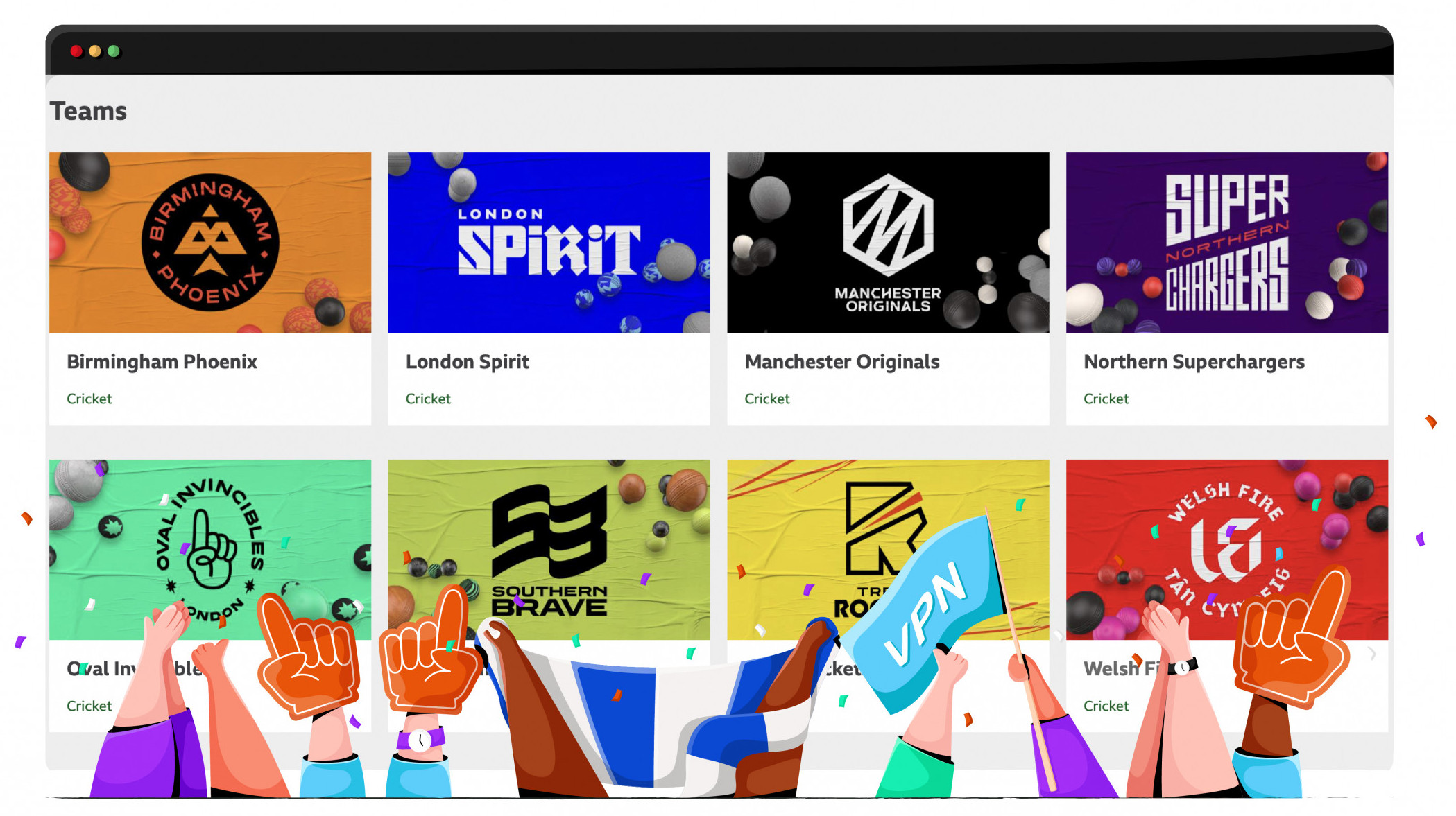 Those patiently waiting for the first edition of the series should know that The Hundred has seen some interesting changes.
Unfortunately, Andrew McDonald, Kagiso Rabada, David Warner, and Marcus Stoinis have withdrawn due to fixture clashes. Meanwhile, Ravi Bopara has joined the London Spirit, and Colin Ingram joins the Oval Invincibles.
Despite the roster shake-ups, the tournament already boasts names like Jofra Archer, Alex Hales, Kieron Pollard, and Eoin Morgan. The level of competition is sure to make it one memorable summer of cricket!
Now that we've got you all excited about it, you probably want to know about The Hundred cricket schedule. We've got you!
Matches will begin on Friday, the 23rd of July, and the final is scheduled for Sunday, the 22nd of August.

The only question left to answer now is, where can you watch it?
Who Will Be Broadcasting The Event?
Indians who have either Star Sports or Disney+ Hotstar subscriptions can watch the event from the comfort of their homes.
Good for those of us who have a subscription!
However, if you don't happen to have either, you may have to look for other avenues to watch the landmark event.
Luckily, there may be some options you can explore. And if you're patient, we may even tell you a way to watch it for free!
Is There A Way To Watch The Hundred For Free?
When something makes its way on the internet, it can definitely be watched for free. And you don't even have to do anything illegal.
So there is definitely a way to watch The Hundred League for free. The only catch: you will have to use a streaming service based in the UK.
The two confirmed online platforms broadcasting the tournament are Sky Sport and BBC Sport.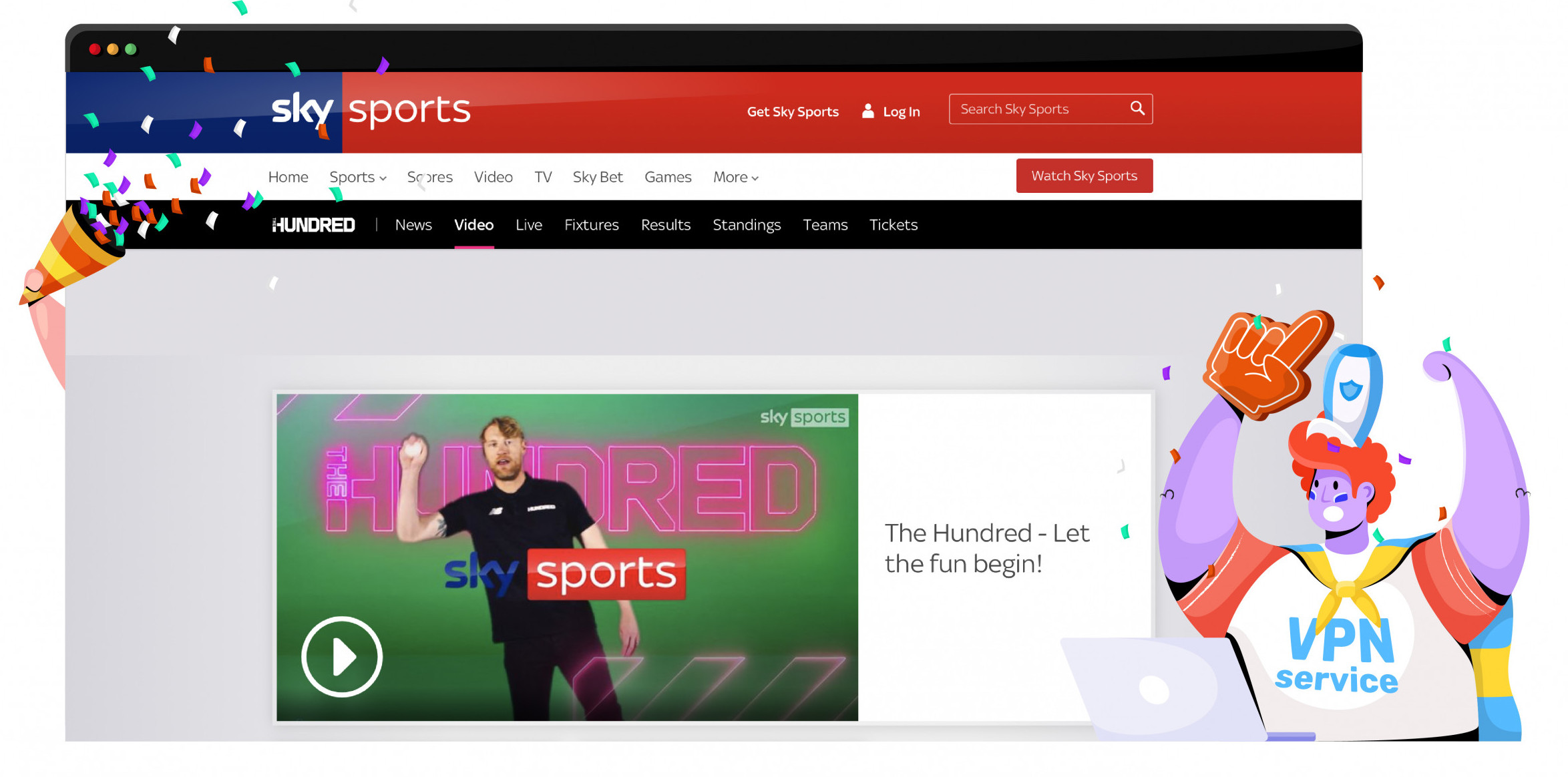 However, we are willing to bet you don't want to take out an expensive Sky Sporty subscription if you are not willing to pay for Star Sport (even though the quality is sure to be much better).
On the other hand, BBC Sport may be the answer to your prayers as it will show all the matches for FREE.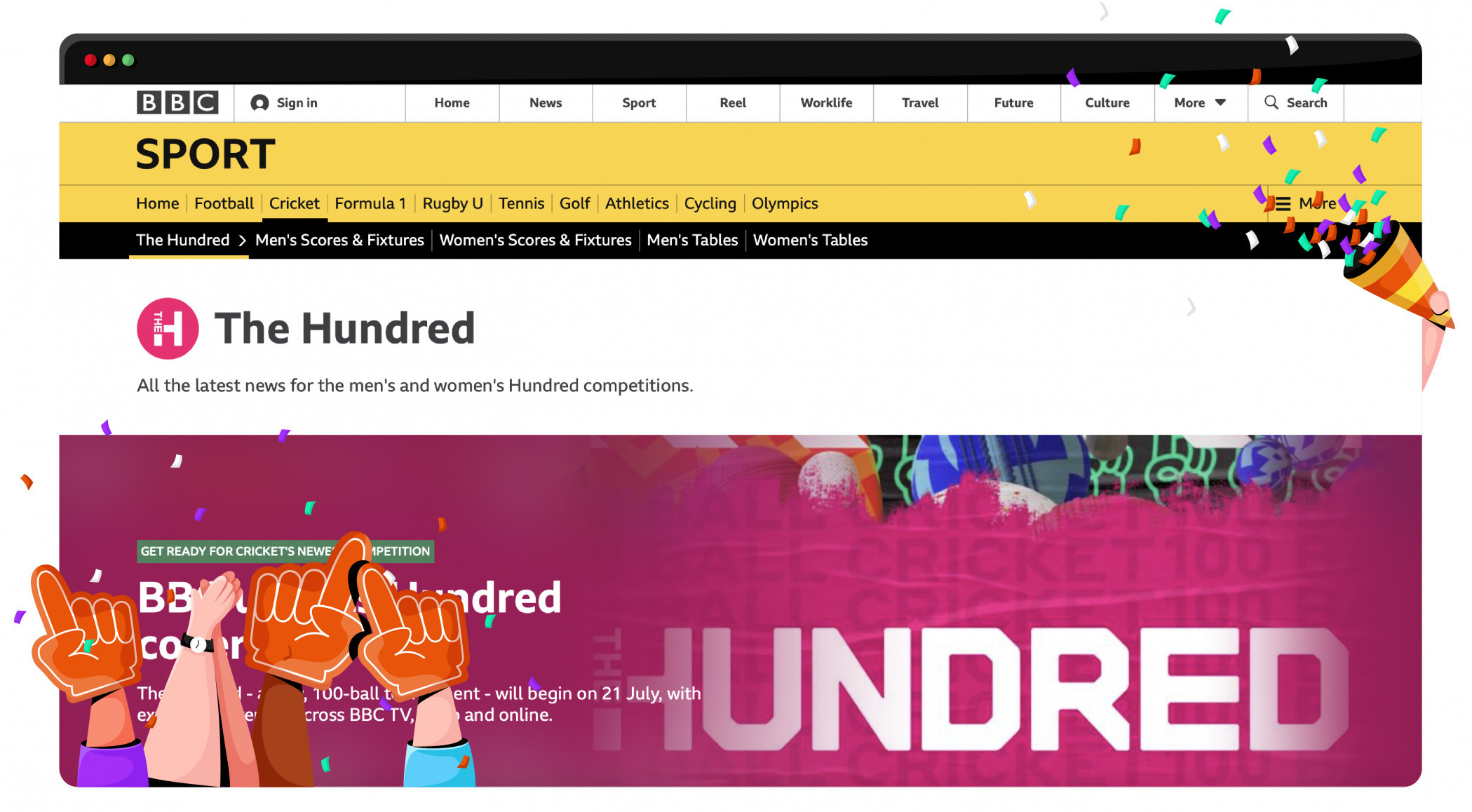 So, there you go, you can catch it live on BBC iPlayer.


BBC iPlayer is one of our favourite UK streaming services

Want to know how to access it from India?
Easier said than done, though. The main issue is that it only works for UK residents. But, that doesn't mean you can't make the platform think you are in the UK. Especially with us guiding your way.
How Can You Watch The Hundred On BBC iPlayer From India?
Thanks to innovative technology, there are ways for you to access UK-based streaming platforms, even from India.
By now, most people have at least heard of a VPN. It's this remarkable technology that makes streaming services believe you are accessing them from right next door, allowing you to tune in seamlessly.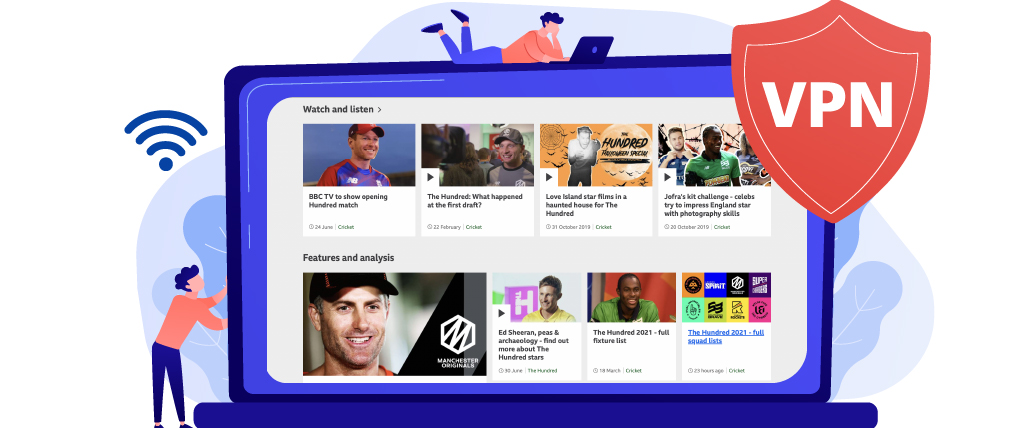 And they can be used for the BBC iPlayer as well!
At this point, you might be wondering: How do I know which VPN to choose?
Well, we will make the decision process easier for you: choose NordVPN. Why? Well:
It has over 440 UK servers.
It is the best for unblocking streaming services in particular. And it's definitely one of the best options you have these days for unblocking BBC iPlayer!
It allows uninterrupted streaming due to its highly stable connection and unmatched speed.
BBC iPlayer has recently started cracking down on VPN users. However, NordVPN has introduced an obfuscation tool and improved its unblocking capabilities, so you do not have to stress.
We're so sure NordVPN is perfect for your cricket streaming needs,
we wrote a whole article about it!
So, How Do You Tune In?
Here is a simple guide to help you learn how you can access the BBC iPlayer just in time for The Hundred:
First and foremost, get NordVPN. We're serious! Don't come complaining to us when another VPN fails you.
Launch the app and connect to a UK server.
Create an account on BBC iPlayer.
Now, you will be asked for a UK postcode. Simple: use a UK postcode generator, and you will be set (don't worry, MI6 won't come looking for you, and if they do, well, you gave them a random postcode, right?).
You may, in some cases, be asked for a TV license. If that happens, say that you do have one, and you shouldn't be running into any problems.
Mark your calendar, tune in during the matches, and don't forget a pint of lager and some fish and chips!
Watch The Hundred From Anywhere In The World
If you are a true cricket fan, you just can't afford to miss out on the most intense and fun-to-watch tournament just because you're not from a specific region.
Did Kapil Dev give up just because India was outscored? – No! And neither should you.
So go ahead, get NordVPN to enjoy the summer games. You deserve it!