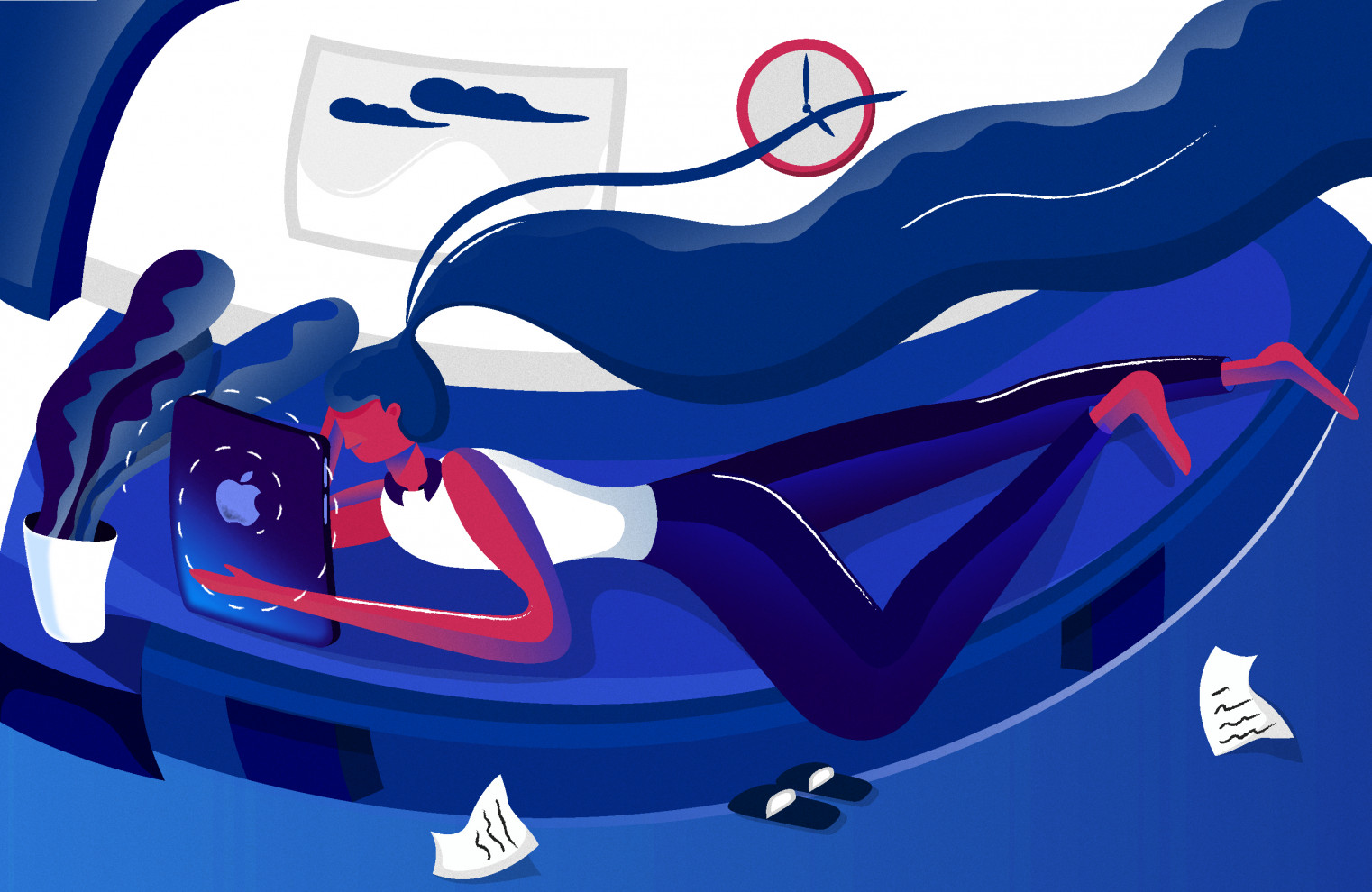 Best VPN for iPhone and iPad
VPN for iPhone or iPad, is that really necessary? Apple devices have long been known for their relative safety and 'lack' of viruses. The iPhone especially: have you ever heard anyone say that they had a virus on their iPhone? You haven't, have you? Then why should you still consider using a VPN on your iPhone?
There are several reasons for that. First, when it comes to cyber safety, you shouldn't just be concerned about viruses. The array of techniques that cybercriminals use is becoming bigger and bigger. It ranges from the classic phishing scams via email to intercepting passwords during someone's online sessions. Think about, for example, the enormous security holes in Wi-Fi.
Criminals take advantage of security holes in public Wi-Fi networks by taking over the router. Some criminals even install one themselves and give it a name that's similar to the popular café you just walked into. If you use that public wireless network to go online without a VPN the cybercriminal will be able to read along while you're opening your banking app.
Why a Free VPN for iPhone is Not a Good Idea
Considering a free VPN for iPhone may lead to losing user data. It is a known fact that VPN providers who offer their services for free often earn money by selling your data to third parties right behind your back. The data that they sell varies from passing on the VPN subscribers' online behavior (for how long they are online, what they search for, etc.) to sensitive information about the identities of the subscribers.
Before you install a free app it is recommended to check the company's log policy (even if they don't sell data to third parties, they may give it to the government on demand). Only if they guarantee that they keep no logs (and you trust the provider), they can be called a safe and anonymous VPN.
What Are the Best VPN Apps for iOS?
The application should be just as manageable as on desktop and yet provide relatively advanced user features. You can read more about the main functions of a VPN in the article What Is a VPN?
IPVanish
IPVanish
Recommended for iOS
IPVanish app for iPhone and iPad fits any device with iOS 9 or higher. Amazing speed, is, probably, the most attractive thing in terms of advantages. Once you are connected IPVanish provides you with the fastest server based on your location and ping time.
You can also activate some neat features which are not present in other popular VPN services' settings. For example, auto-connection enabled for specific websites or access to server pings and load times.
A VPN supports different protocols so you can easily switch from IKEv2 to IPSec on your iPhone while visiting the same page. No record and no log policy is one more reason to consider this provider.
No killswitch and no free trial are, probably, the only disadvantages you may find in IPVanish menu. All in all, if you need something really good you have to pay for it.
NordVPN
NordVPN
Recommended for iOS
It is hard to say whether NordVPN interface for iOS is better than any other. At least, it features a well-organized menu and a widget which provides fast connection to the nearest server. You may also check the availability and the load percentage of each server from the list.
If you are extremely concerned about online privacy there is another feature you would definitely like. It is called "auto-connection" and it is enabled automatically every time you connect to an untrusted or unsecured network (for example, public wi-fi).
For true Apple fans, NordVPN added something really astonishing – an integration with Siri! Yes, now you can just say "Siri, open NordVPN and connect to the server in the UK".
No-log policy, double encryption (passing your data via two different VPN servers), and a killswitch feature are a few more reasons to install this VPN app for iOS.
ExpressVPN
ExpressVPN
Recommended for iOS
Another solid VPN provider which is great for iPhone and iPad. The client is pretty easy to install on iPhone, and normally (in case you are ok with the country proposed), you'll need just one tap to connect to a VPN. A user-friendly interface enhanced with a smart filter attracts even those who has no experience in using a VPN.
As for the tech details, ExpressVPN represents quite an impressive server park with over 160 locations in more than 90 countries. It allows watching Netflix, Amazon, Disney and Hulu in high quality and without interruptions. Interestingly, even if you are based somewhere in China or the Middle East, ExpressVPN provides amazing connectivity when it comes to streaming or playing games online.
Now you don't have to spend much time on figuring out which VPN app fits your iPhone or iPad best. Just remember that when it comes to the perfect VPN for your Apple device it is important to take into account not only the number of servers available but also the presence of such features as auto-connection and auto-killswitch.