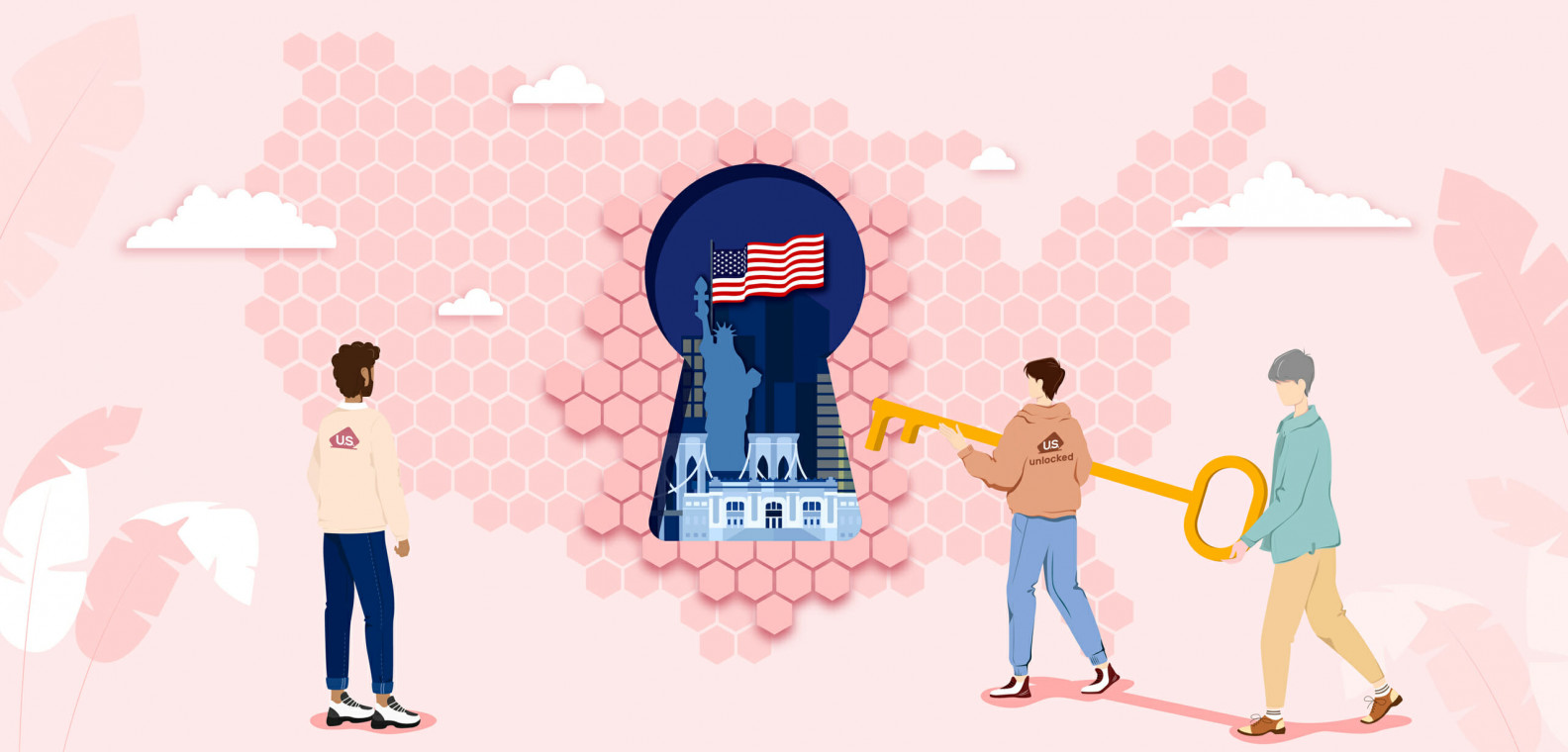 How To Get A US Bank Card From India
It's no secret. The US is the best place to shop. American shoppers have access to everything before the rest of the world. Whether it's the latest Nikes, iPhone, or a Hulu subscription.
It's no wonder that the USD is everyone's favorite (or most hated) currency. It's hard to find something it can't buy. But however tempting those deals, stores, and oh those streaming services may be, the truth is, they are only ever available to US citizens. Even if you are shopping online.
Their secret? — Why it's a US Bank Card!
That's right, it's not just the dollar that's exclusive, it's also all of those Visa, Mastercard, and AMEX cards, that magically unlock everything you could ever want to buy. And the fact of the matter is, getting in from anywhere outside of the US is no easy task.
You might have to leave your life in Deli, jump on a very expensive plane, go through a very lengthy process of getting a Green Card, then get a job as a Walmart greeter or something, and maybe, just maybe, a few years down the line you'll manage to come back with that HBO Max subscription (and it's still going to be too expensive).
Sounds complicated? That's because it is. But we might just have the best and only possible solution to get a US bank card without ever getting up from your couch!

Get your virtual US bank card today!
What Can You Use An American Bank Card For?
Before we get to the sweet stuff, we might as well talk your ear off about everything that a US Bank Card can get you.
And the truth is: What can't it get?
OK, so the first thing that makes a US payment method a must for all of us is all of those pesky exclusive streaming services that we can never seem to get. There is a huge world outside of Hotstar, and a US-issue payment method can get you the likes of Amazon Prime, HBO Max, ESPN, Hulu, AT&T TV NOW, CBS All Access, and more.
So if you ever wanted to be the first one to tune and catch the newest and hottest Hulu series, a US bank card is simply a must.
But that's not even half of it!
Most of the stores in the US (which means online shopping as well) only accept US-issued payment methods. And that's how you get your hands on all of the designer clothes, beauty products, two laptops for the price of one deals, and, oh, so much more.
But if you think it is only for shoppers, think again: having a US-sanctioned bank card can even help you start your own business. People are obsessed with the US and its products. So you can purchase stuff in bulk, get them shipped out to where you are, and sell to local shoppers brand-new Yeezies. You're welcome for the idea!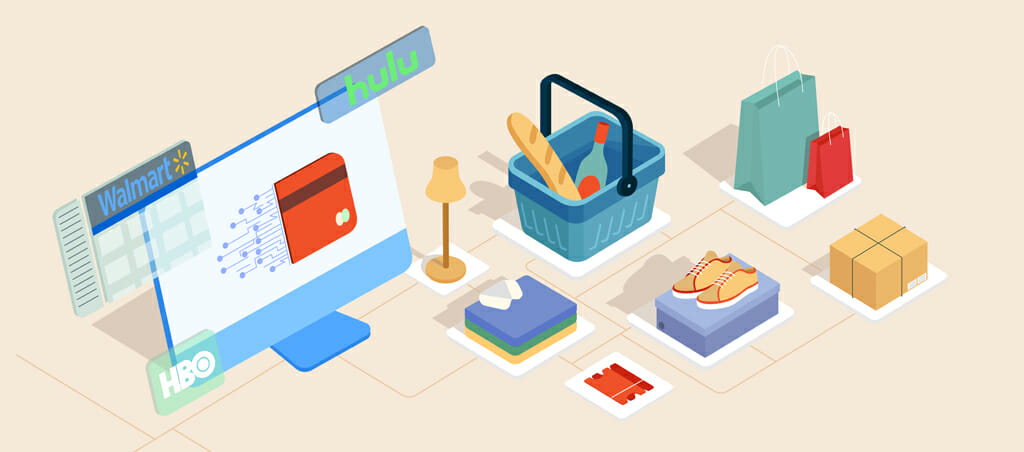 How Can You Get An American Bank Card Without Going To An American Bank?
Well, everything we talked about may sound great, but how would one go about getting a US bank card without having to move countries? And this is not one of those many streaming services we keep talking about, you can't just hack the most sophisticated banking system in the world with a VPN.
But don't you worry. We have a way (as always).
We have a service in mind that doesn't allocate a physical card to your name, and it also doesn't classify as a credit card. Instead, it is a virtual prepaid bank card with an American billing address. So essentially, it works just how you would use a bank card in the US. Kind of like using a PayPal account but without any limitations and a particularly annoying setup.
And this awesome service that sounds like something out of a science fiction novel is called US Unlocked.
And it's just as awesome as the name so eloquently suggests. Having a US Unlocked bank card means you can literally unlock anything the US has to offer in terms of shopping. Which is a lot.
And getting one doesn't require you to get on a plane or fight local migration offices. You can literally get one right now from the comfort of your most comfortable lazy-boy chair. You just apply for it, wait for confirmation, and load it up with as much money you need. And then you let yourself loose on all of the goodies in every American possible store!

Convinced already? Then grab yourself your very own bank card and start shopping!
Is It That Easy?
Why, yes! Surprising, isn't it? Banking that doesn't require you to stand in line for sixteen hours and then somehow make you owe more money.
US Unlocked is made to make US banking easy for everyone. No matter where you live. But if you are hesitant about this virtual prepaid bank card dark magic, we'll make it easy on you:
In order to get started, all you have to do is go to the US Unlocked website, bask in the glory of its colors, and apply for an account.
Fire it up with an extremely reasonable activation fee (trust us, it's nothing compared to what the US banks actually charge)
Wait a few minutes for your virtual card to be approved and load it up with a minimum of $50, which you will get to spend! (From India you can do that with a direct bank transfer)
Spend your money!
And that's not even all that US Unlocked comes with.
Every US Unlocked bank card comes with its own real US shipping address, so all of the goodies you buy have a home and will definitely reach you, no matter what.
And even that's not all.
To make it easy on all of us crazy shoppers, US Unlocked comes with two extra bank card types, to give you the comfort that no real card can. Get comfy, we simply have to talk about it.
Merchant-Specific Cards
Merchant-specific cards only cater to a specific seller, such as Walmart, Spotify, Hulu, or HBO Max. And this is awesome for numerous reasons:
This is perfect if you need to set up a recurring payment for a subscription or shop a lot from a specific store.
In addition, you get a unique number for each merchant card, meaning only authorized sellers can charge you.
You also can't be overcharged, as you can set a monthly or yearly spending limit. Remember that saying, "don't spend it all in one place"? — well, this card is for those who don't care.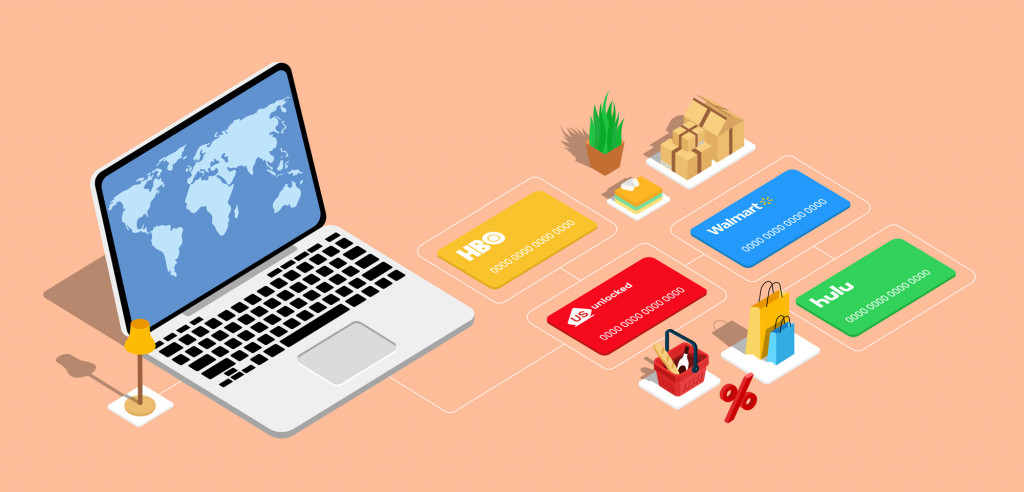 Single-Use Cards
Single-use cards are in case you need to make a one-off payment. The card number changes once you pay, meaning the merchant cannot charge you again.
You might be wondering: What use does this have? Well:
First of all, the only shopping that's more secure than this these days is done with cryptocurrencies. One-time payment cards leave no trace on the web, and no one will ever be able to trace your purchase back to you.
One-time payment cards are perfect for services that do not require a subscription – you pay for something once, and you will never be charged anything extra again.
Nice, right?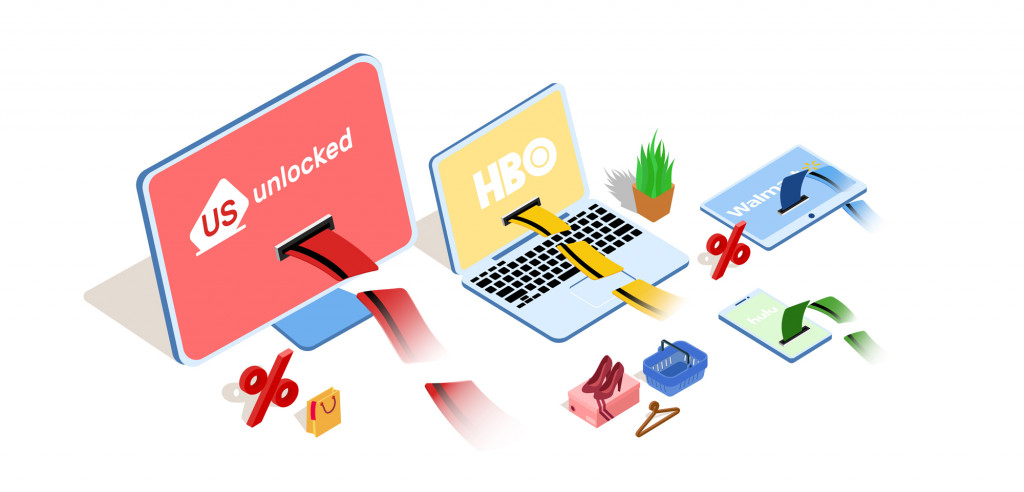 But What About Shipping?
If you've finally gotten your card, chances are you've been waiting for a while. So we expect you to have already gone on a spree.
Well, now that you've bought half of Walmart, how will you get it shipped to you?
To your delight, US Unlocked takes care of that as well; they have several shipping partners, including:
Planet Express
TransExpress
Shipito
PostaPlus
and many more
So, US Unlocked is basically not just a payment method, but a shipping service in one. And that just makes it double the awesome!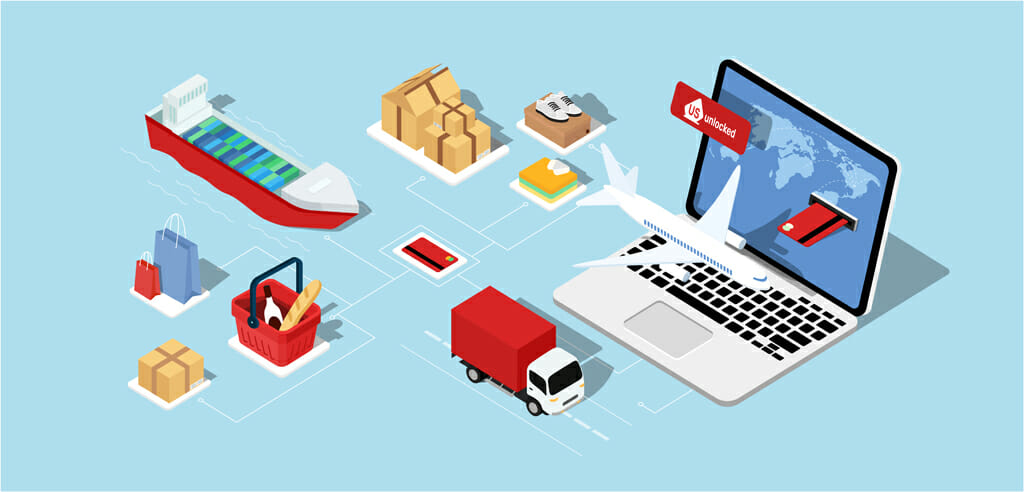 Become A US Virtual Card Owner Today!
No doubt, it can be super-duper handy to have a US bank card. It gives you the freedom to shop for premium US products without logistical limitations.
So why wait? Why slobber over everything HBO Max has to offer this month when you know you can simply go and get it.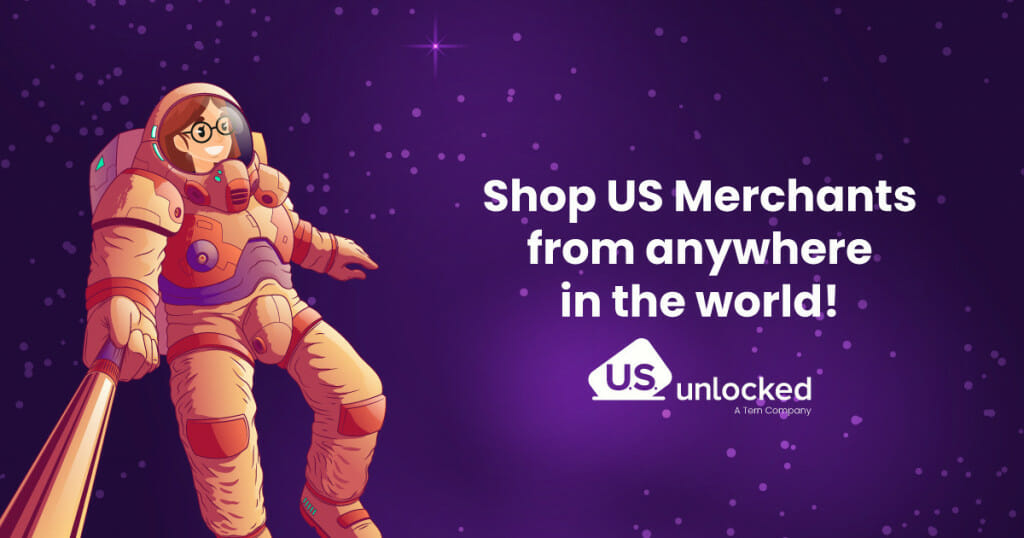 Get yourself a US Unlocked pre-paid virtual bank card, and go on a shopping press like a true 'Murican!