Best streaming platforms for series
Remember when series were something your grandma used to watch? Well, not anymore! We're living in the golden age of series, my friends. And you can't afford to miss out on any of it!
Over the past years, tech giants such as Netflix, YouTube, Disney, Amazon, and, oh, so many others, have revolutionized how we consume media. Streaming platforms, subscription-based access to premium content, exclusives… all of this has changed the way we spend our evenings, weekends, vacations, and lockdown (but let's not talk about that one ever again).
But while exclusive movie rights can be a nice draw for the streaming platforms, it's the series that kept the subscribers hooked.
And this actually gave the streaming platforms the incentive to make their own series… great for us! Now there is even more awesome content to consume.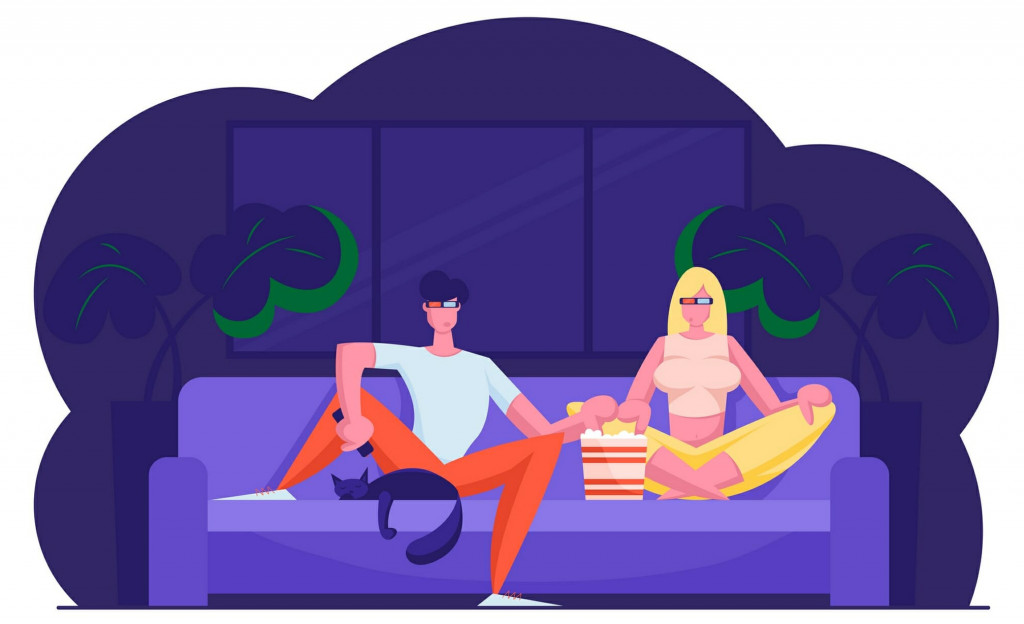 However, these days there are so many streaming platforms, so many series going on at the same time, and so much you just can't miss out on, it's becoming hard to keep track of what you have to be subscribed to unless you want to get laughed out of a party.
Don't worry, though, we're here to help. And help we will, with the rundown of some of the best streaming platforms for series the world has to offer.

Well, you can't really have a list of best 'whatever' streaming platforms without Netflix.
Netflix is easily the most well-known streaming platform in the world, and for good reason. The company continually updates its catalog with fresh content, and it pours its financial firepower into producing its own movies and TV shows.
Who doesn't know Breaking Bad, Stranger Things, Daredevil, The Umbrella Academy, Ozark, When They See Us, and tons more of unique, breathtaking, and exciting series you just can't put down.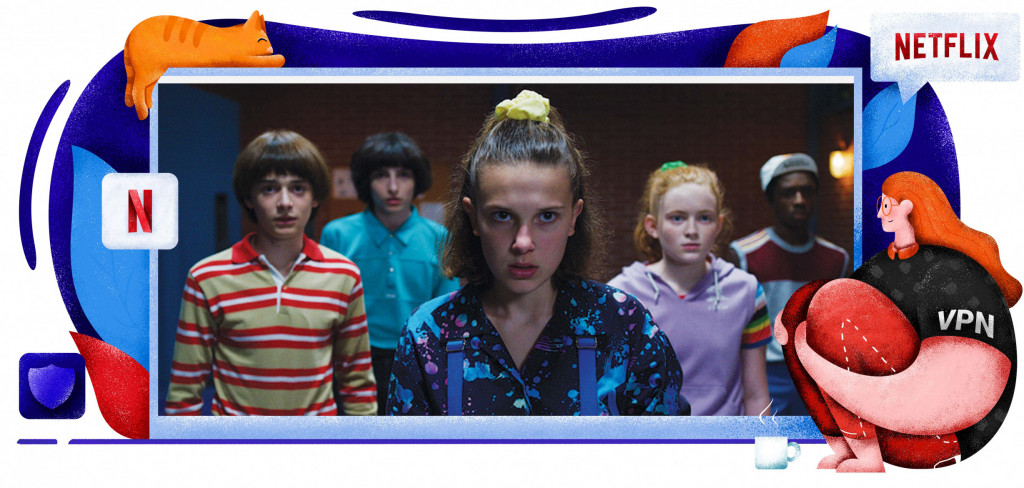 But Netflix isn't just superhero shows and crime dramas. At this point, this giant grew so much, it's creating content for specific countries. And India is no exception.
With shows such as Sacred Games, Delhi Crime, Selection Day, She, and others it got all of us hooked. And it's not letting us go anytime soon.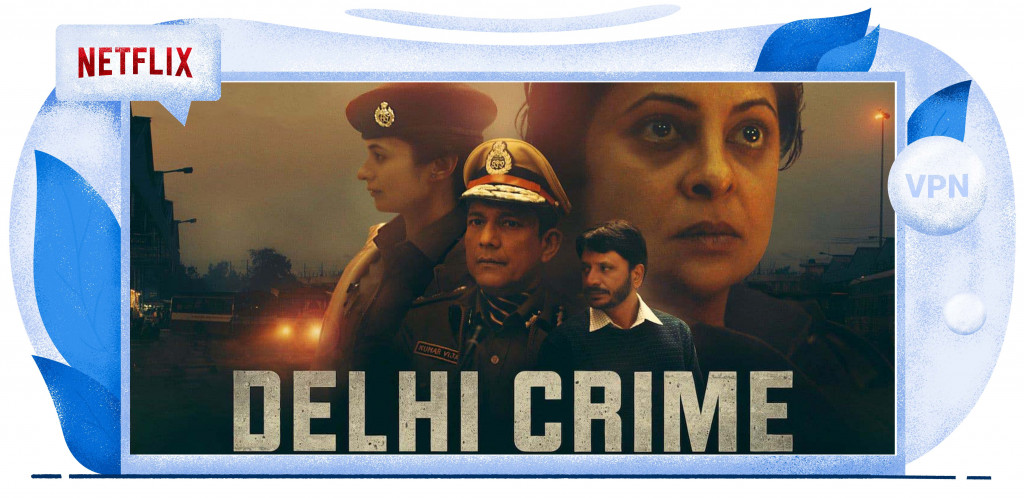 The only thing we can't praise Netflix for is having different catalogs of shows for different countries. So the series you may have been dying to watch all these months might not be on there. However, there are ways to fix that!

Want to know how you can make the most out of your Netflix experience?
Speaking of getting us hooked…
Netflix might have a lot of content, but what it doesn't have, is all those awesome Disney shows that are all the rage these days.
You know who does? Disney+ Hotstar, of course, India's biggest streaming platform with over 300 million active users.
Star owns Hotstar, and its wide selection of Indian content was already a must-have for any Indian viewer.
However, after it was acquired by Disney+, Hotstar blew up with all of Disney's new original content, including the likes of Loki, Falcon and the Winter Soldier, WandaVision, and everything else that is yet to be released.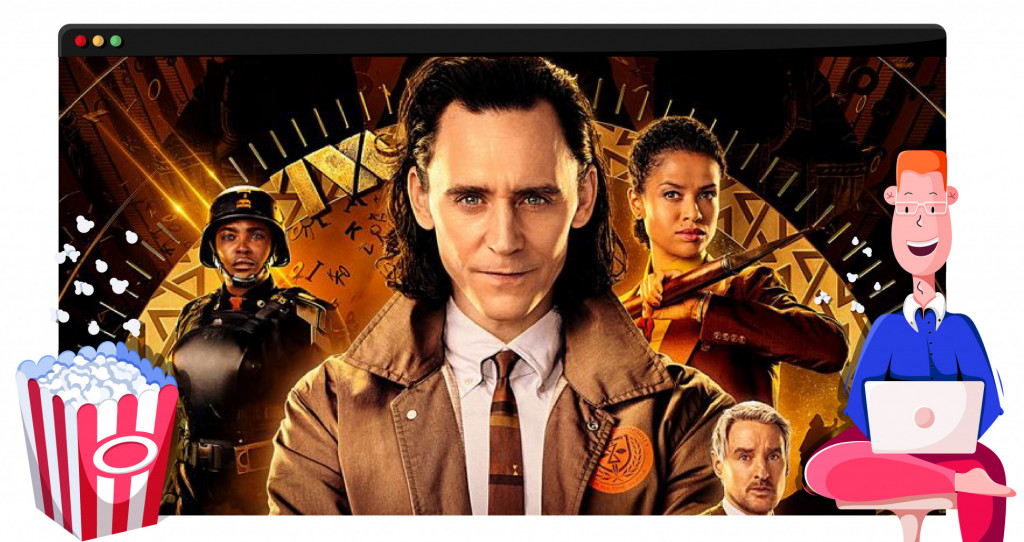 On top of that, Hotstar also has an exclusive deal going with HBO to showcase some of its content on the platform.
And if that still wasn't enough, Hotstar has exclusive rights to stream some of the most popular sporting events, including the IPL, and TV channels.
Need we say more?
Amazon Prime Video followed Netflix into the Indian market, and we couldn't be happier about it.
These days, Prime Video is one of the best places to watch all of the best shows made exclusively for Indian viewers with everything we can't get enough of.
Only here will you catch shows like Made in Heaven, Breathe, Pushpavalli, Mirzapur, Afsos, and so many others. All of them with the signature blend of Indian culture and that Amazon flare.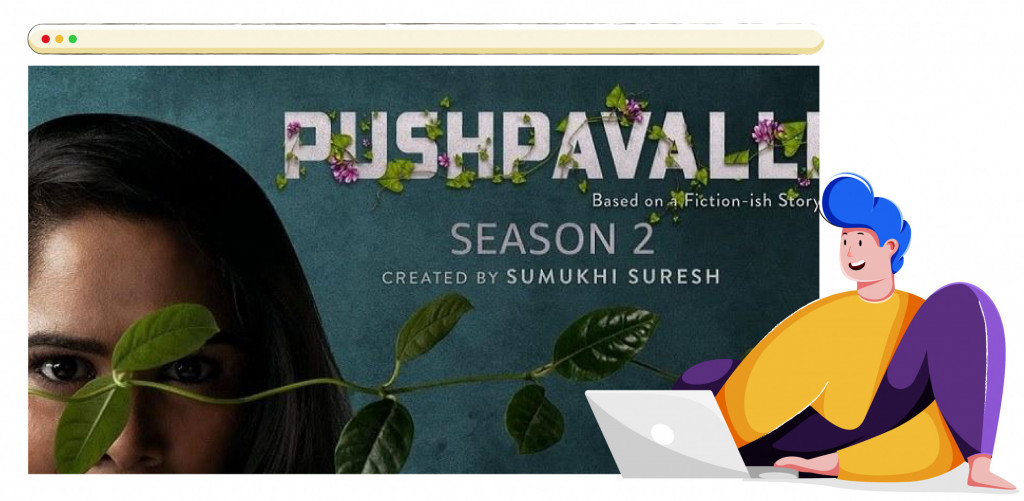 And to make things that much better, Amazon Prime also offers the ability to stream content in multiple languages specific to the region, such as Tamil, Hindi, and Bengali.
Amazon Prime Video is less expensive than Netflix, and it also comes with a lot of additional perks, like the Prime delivery service and Amazon Music.
Truly the complete package!
If you're an avid streaming platform fan, you probably aren't hearing about Voot for the first time. So you know this platform made our list of top streaming services for TV shows for a good reason.
Voot is the place to go for a mind-dizzying selection of series to watch. With literally thousands of hours worth of content to consume, you'll be working through their catalog for years to come!
If you're in the mood for Silsila Badalte Rishton Ka, Asur: Welcome to Your Dark Side, Marzi, or Ishq Mein Marjawan 2: Naya Safar, you can find all of them and much more under the same Voot roof.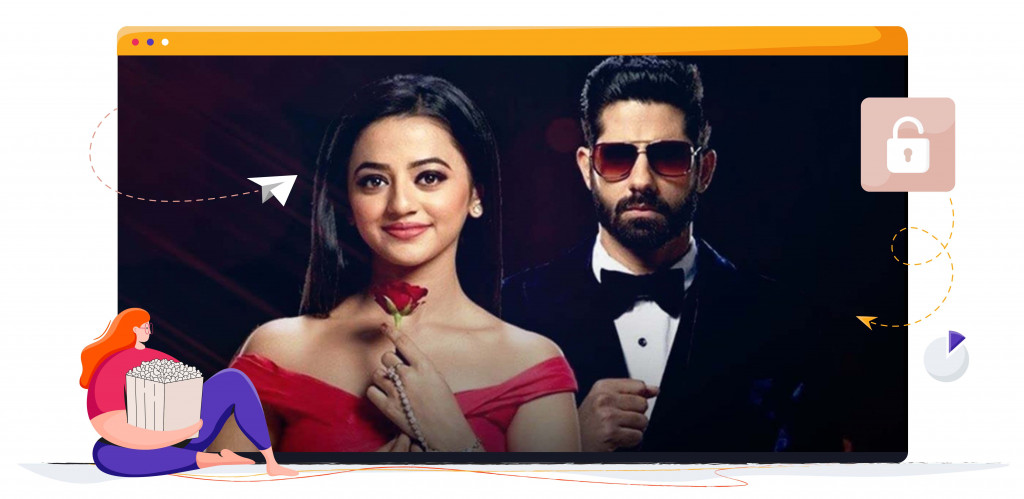 On top of all the jaw-dropping shows, Voot also offers content in different languages, like Hindi, Gujrati, English, and Marathi. No more having to put the subtitles on for grandma!
One of the OG OTT streaming services, SonyLIV has been around since 2013, but it's still at the top of its game and is one of the best places for exclusive entertainment.
Not only does SonyLIV give you access to amazing movies and TV series, but for all you sports fans out there, there is also a wide selection of sports channels. Basically, what we're saying is, everything under the sun that you might wish for, SonyLIV has.
The streaming platform has some fantastic exclusive content, like JL50, Kathmandu Connection, and Maharani.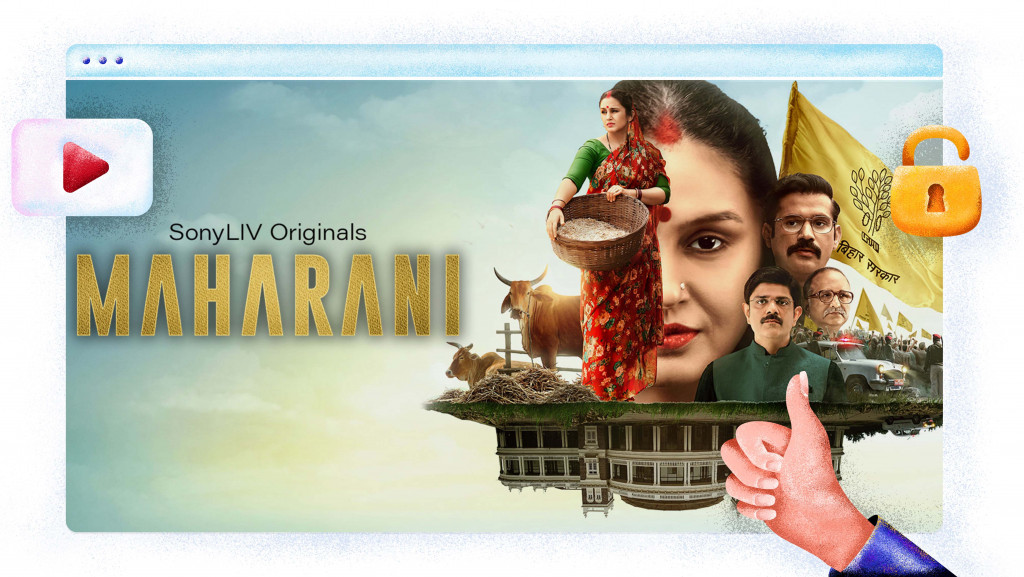 Now, if you have been living under a rock until now and are hearing about SonyLIV for the first time, you might be thinking that this amazing service would cost you an arm and a leg. Well, what if we told you that this content is available for free? I know, right? 
Of course, if you want to sign up for their premium plan, you will also get some cool perks like being able to download your favourite episodes to watch offline.
A classic in the streaming platform world, Hulu doesn't need much introduction. If you suddenly get an itch for American shows, you can't go wrong with the catalog of content from ABC, NBC, or Fox.
The platform hosts over 40 000 episodes for streaming, so you're in good company, whatever show you go for.
Apart from hosting lots of amazing TV series, Hulu is best known for its fantastic selection of original content. If you've heard big things about The Handmaid's Tale, Love, Victor, or Little Fires Everywhere, you can see what the fuss is all about exclusively on Hulu.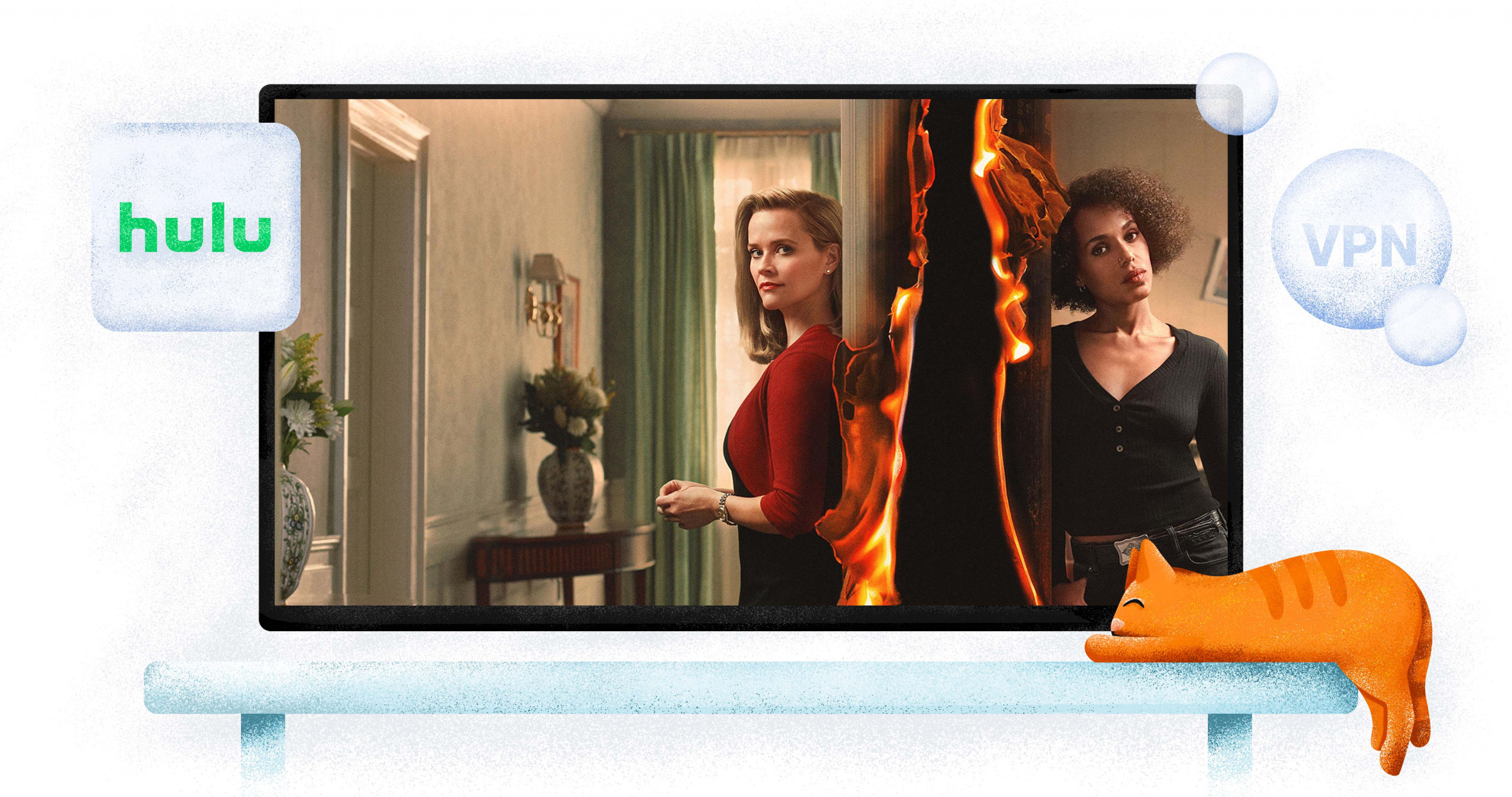 Something very unique about Hulu is that it also has live TV streaming.
If you want to keep up with Fox News, MSNBC, or the Disney Channel and Cartoon Network for the kiddos, you can easily do that all with one streaming platform.
The only problem: Hulu is only available in the US. But don't fret! We didn't put this platform on our list if we didn't have a solution for how to access it from India. We'll talk more about that in a minute.

Can't wait?
Need to get Hulu right now?
This is another little corner on the internet with mind-blowing, exciting, and free content.
Superhero fans, listen up! This one is for you.
CW TV, and its accompanied satellite streaming platform CW Seed, are the best place to go for DC-comic book shows. From Batwoman to the Arrowverse, CW has you covered.
And it's all free!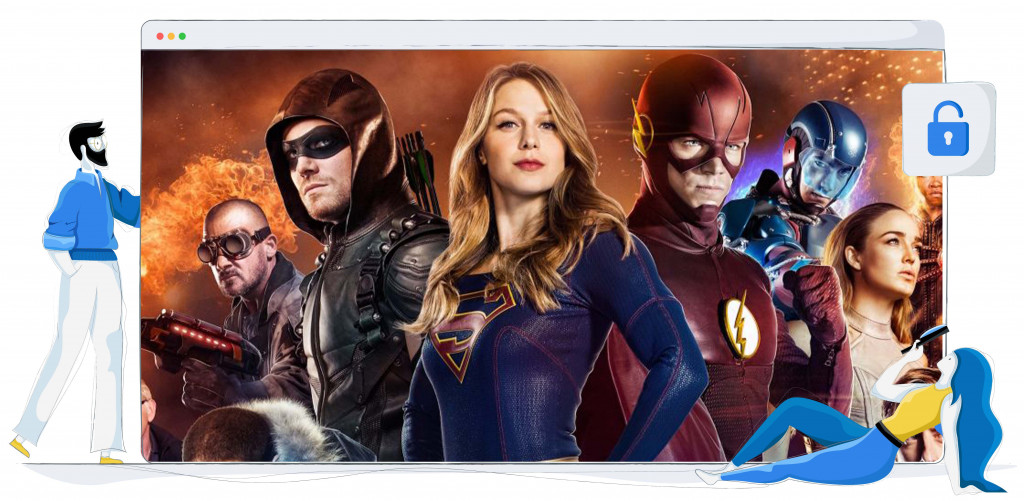 Unfortunately, as is the case of Hulu, CW and CW Seed are only available in the US… but not to worry! As we said, we'll let you know how you can still watch it from the comfort of your own home.
Another haven for free content, ZEE5 has been knocking the streaming services business out of the park since 2018.
This platform also offers a wide selection of movies, TV shows, and sports entertainment. So, there is always going to be something for your every heart's desire.
Of course, we can't talk about ZEE5 without mentioning its impressive list of original content. That's TV series you can't get anywhere else, featuring shows like Kumkum Bhagya, Kehne Ko Humsafar Hain, and Sembaruthi.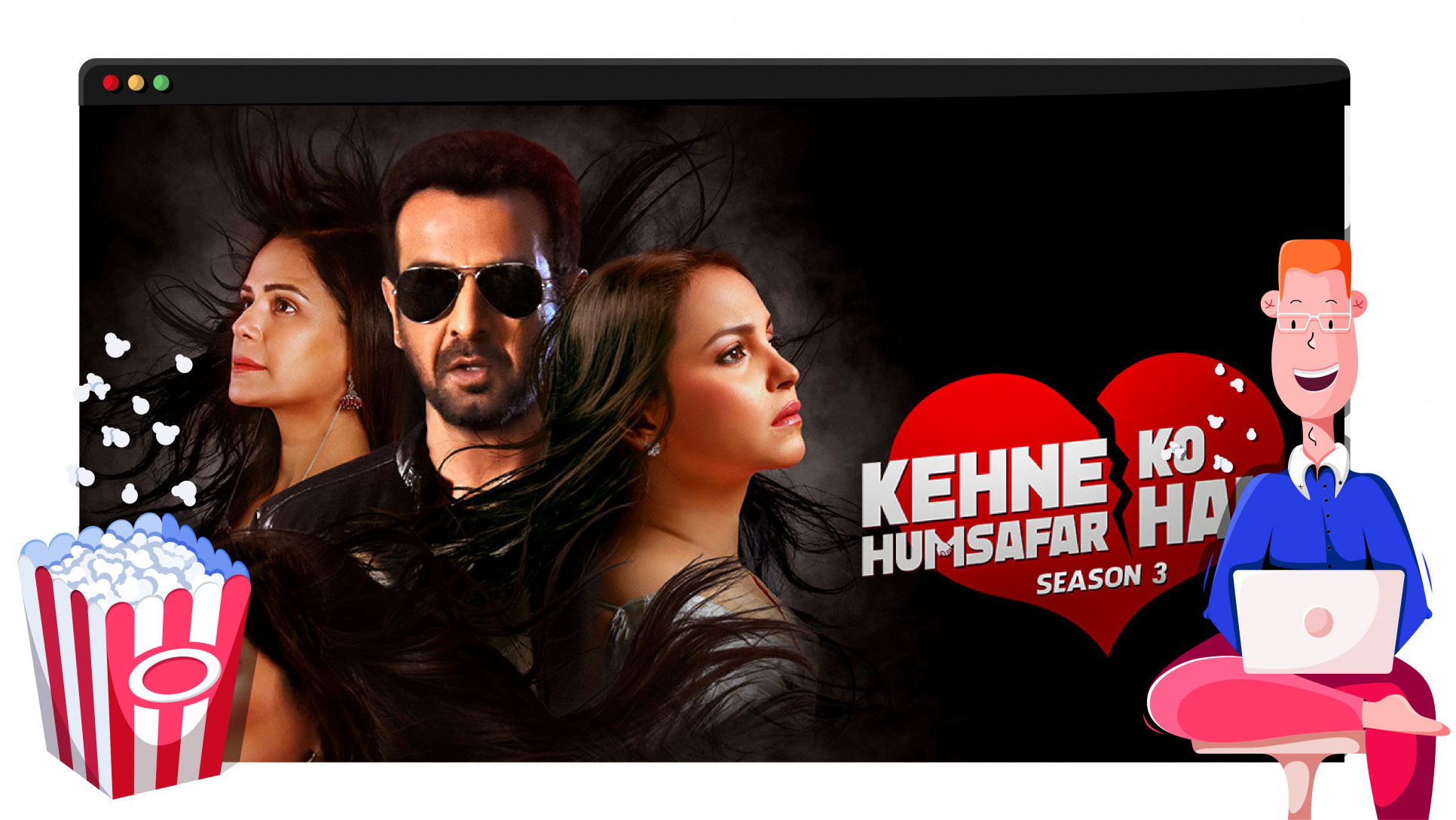 Oh, and did we mention there is content available in 12 different languages? Whaaat?
If TV series really is your cup of tea, then look no further than ALTBalaji. This streaming service set out to be the hub for India's best series, and it shows.
With the release of at least one new original TV show per month since its launch in 2017, we can guarantee you will always have something new and exciting to sink your teeth into.
Some of the excellent original series that ALTBalaji has to offer include Broken But Beautiful, Bebaakee, The Married Woman, and Karrle Tu Bhi Mohabbat.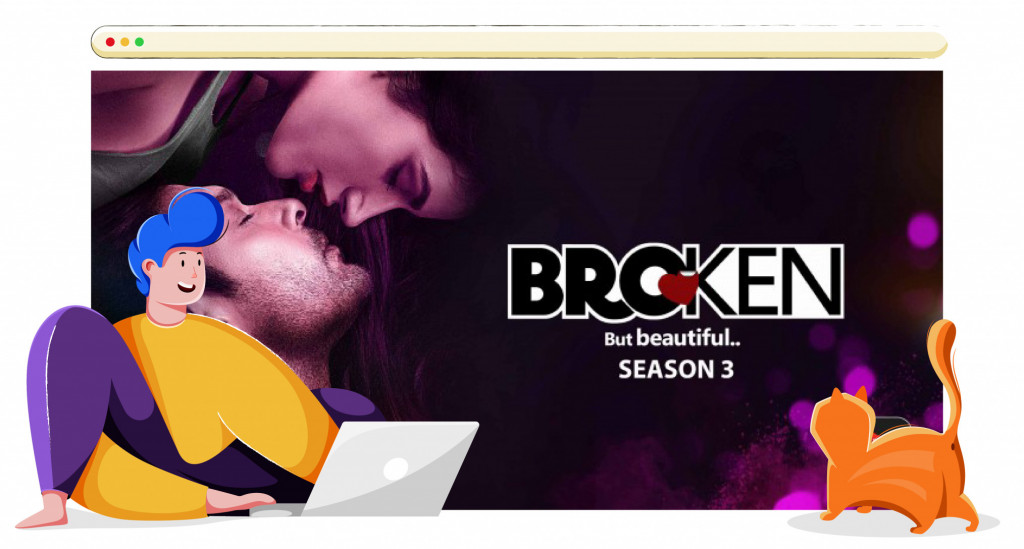 We can't have a "best streaming platforms" list without having HBO somewhere in the mix!
Not only does HBO Max include HBO Now/Go's catalog of TV series, such as Last Week Tonight, Euphoria, and Westworld, but also features content exclusive to this platform.
On HBO Max you can find Adventure Time, The Big Bang Theory, Doctor Who, Luther, and, we can't forget, Game of Thrones.
All in all, you can't be starved for entertainment with HBO Max.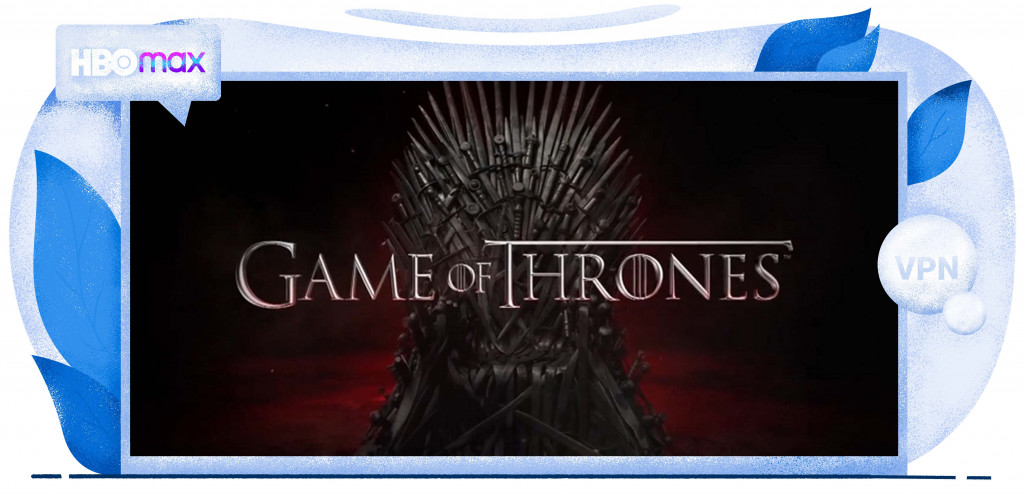 But alas! We are faced with the same woe as with the other American streaming platforms – HBO Max is only available in the US.

Want to get the world's most exclusive streaming platform right now?
How to Access Streaming Platforms
If you read this far, you might be a bit confused: Aren't half of these not even available in India?
True! And even those that do might only give you a part of the content they actually have. Netflix, for one, has a different catalog of movies for every country, and India definitely gets the short end of the stick when it comes to shows and series.
And others… Well, they just deprive you of all the viewing pleasure, making you miss out on all the content everyone else is talking about, drown in spoilers, or resort to the less legal ways of checking out what the Handmaid's Tale is all about.
Is that fair? – Of course it's not! But can you do something about it? – Sure you can!
Today, none of the streaming platforms or their catalogs are actually off-limits to you, if you have a little piece of software called a VPN.

'What's a VPN', you ask?
We can tell you all about it!
With it, you can virtually change your location, and make any streaming platform in the world believe you are right next door and have every right to stream it.
However, not every VPN can actually cut it. And with there being so many out there these days (almost as many as streaming platforms ?) you might be hard-pressed to find one that actually works with the streaming platform you are looking to unblock.
Don't worry, though, we have done the work for you, and found the best VPNs that actually work with all of these streaming services.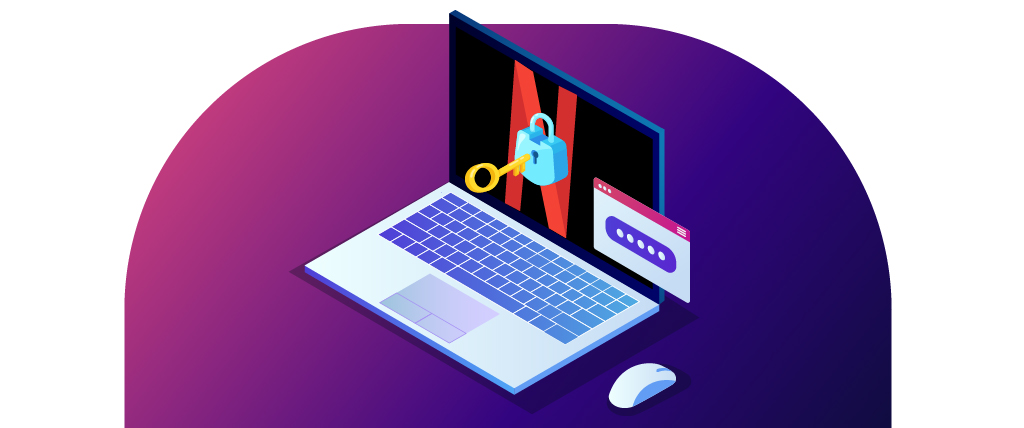 So strap in!
Surfshark might be one of the youngest VPN providers, but it's quickly becoming one of our favorites. In large part, it's because of Surfshark's streaming unblocking capabilities.
This sharp-toothed provider has sunken its teeth into the world of streaming, and provides you with:
Over 3200 servers all over the world, ALL of which are optimized for streaming.
Streaming unblocking capabilities for days. Thanks to its Smart DNS technology, Surfshark can make any streaming platform believe you live next door to its headquarters.
Access to over 15 Netflix libraries all over the world, which is more than any other VPN provider (and probably all of them combined).
Incredible speed wherever you are and whatever you stream.
Surfshark was the first VPN to introduce obfuscation to its servers in order to hide from the many blocks and firewalls streaming platforms keep putting up to keep you out. With it, you will sneak past the bouncer into any streaming party.
Compatibility with any device under the scorching Phalodi sun, as well as unlimited device support.
Surfshark is hands down our #1 VPN pick for streaming. And it's one of the most affordable premium providers out there as well.

Still not convinced?
Then you might want to check out all our other reasons for loving Surfshark!
Want to go the safe route in choosing your VPN for some series streaming pleasure? Then you can't go wrong with NordVPN.
NordPVN is our crowned-king of VPN providers for a reason. Correction! Reasons:
NordVPN was one of the first VPN providers that combined online protection and anonymity with being able to unblock pretty much any streaming platform.
With 5400+ servers all over the world, and almost 2000 of them located in the US, this is the go-to VPN provider if you are looking to unblock some of the US-based streaming platforms.
Thanks to its SmartPlay feature, NordVPN does all the unblocking for you, choosing the best server to unblock a particularly stubborn streaming platform.
Access to 7 of the best Netflix libraries. And trust us – those are seven of the best ones.
Surfshark may have pioneered the art of stealth, but NordVPN perfected it. Its obfuscated servers remain undetectable to even the toughest firewalls. Heck, if Pentagon had a streaming platform, NordVPN could unblock it as well.
You don't get called the leading VPN provider for nothing. NordPVN has definitely earned that title thanks to its speedy, steady, and reliable servers none others can match.
NordVPN is an all-around safe choice for streaming. Especially if you are looking to unblock some of the best platforms in the US.

Want to know more?
We have written an entire article nerd-ing out over NordVPN!
Still not enough? Well, out third-bets pick for this particular mission is the scariest VPN of them all: CyberGhost.
Why does this provider rank with all of the rest? Well, here are but a few reasons:
With 7300+ servers all over the world, this provider has one of the largest networks around, which means you will always have access to a server that's not overcrowded.
CyberGhost might not be the best VPN when it comes to your online protection, but it's definitely up there when it comes to streaming. This little provider will phase through any firewall as a true ghost should.
CyberGhost has constant updates on its support websites regarding the streaming platforms it can or cannot unblock, and is working tirelessly to get you the best streaming experience it possibly can.
With its current price tag, this is definitely the best value for money when it comes to streaming content.
CyberGhost is the VPN you get when you just want to kick back and binge an entire series in one evening on the device of your choice.

Still need some convincing?
We have many more reasons why you should get CyberGhost for streaming!
Pick Your Favorite!
So there you go, folks!
With this choice of awesome streaming platforms, you will never run out of series to binge. And there's definitely a lot to get through!
And remember, if a platform is saying it's "Not available in your country", it's just being a tease. Grab yourself a VPN, some popcorn, and a comfy blanky. All of the shows you've been dying to watch await!