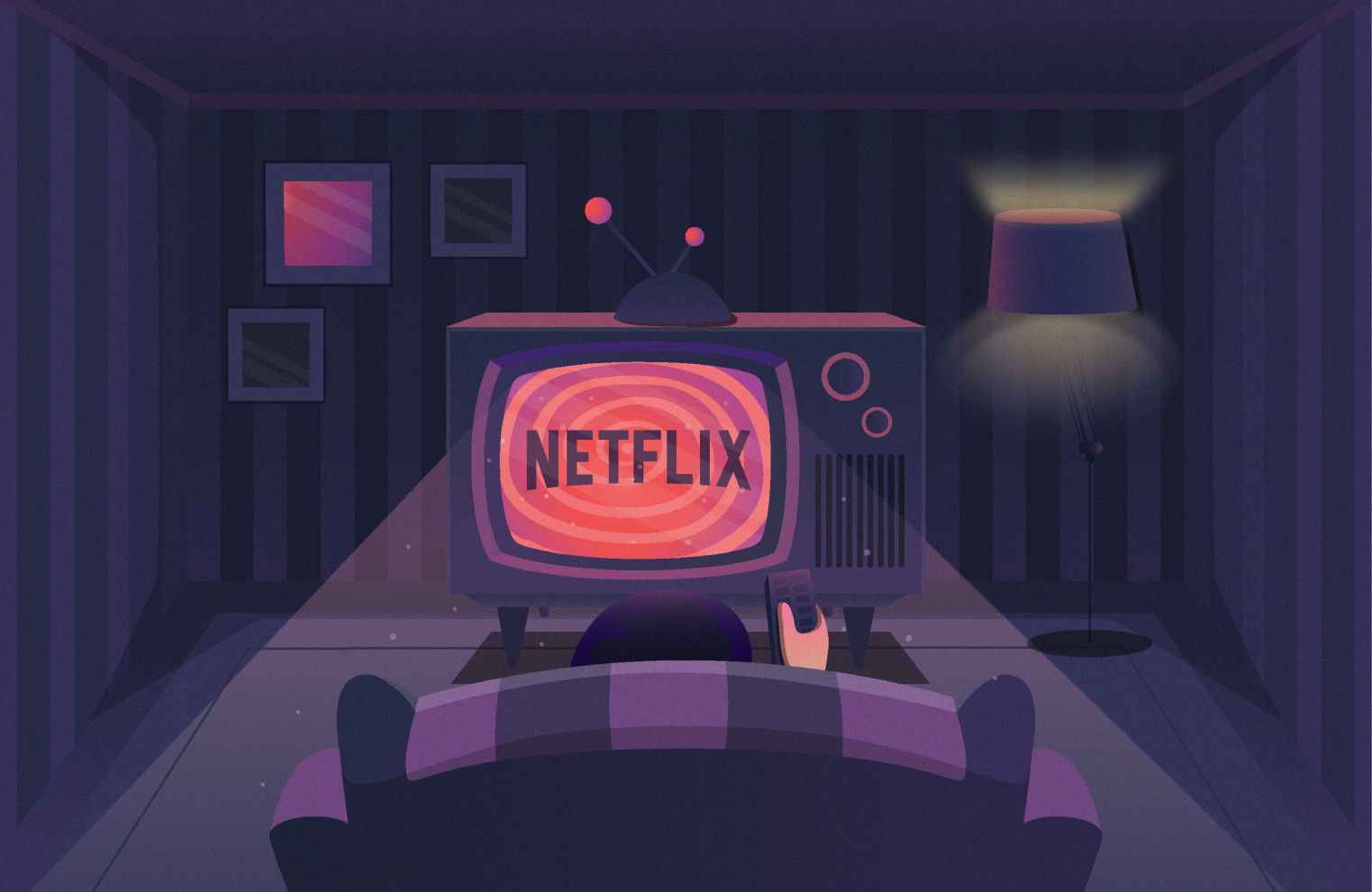 If you love binge-watching TV series and movies, you most likely already have a Netflix account. The expression "Netflix and chill", a fine double entendre, is one of the most beloved idioms of the 'snowflake' generation. And for good reason!
Netflix has been around for quite a while, producing some of the best hit shows, as well as being everyone's favorite hub for couch-streaming activities. However – due to copyright issues – a lot of what Netflix has to offer may not actually be available in your country.
Is that fair? – Hell to the no!
Is there a way to change that? – Hell to the yes!
Want to know how you can hack the system, and get pretty much everything Netflix has to offer? We've got you covered!
---
TL;DR – A recap for those of you in a hurry:
– Netflix is a streaming service born in the USA. It now dominates the market with the biggest movie & series catalog amongst its international competitors. Here, you can stream movies and TV shows at your leisure.
– Not every Netflix catalog is the same. In fact, it changes from country to country. Fortunately, the right VPN allows you to switch locations and binge on other countries' catalogs. Long story short: if a movie or TV show is not available in your country, it might be in a different one. All you have to do is connect to that country with a VPN and unblock its Netflix catalog.
– The American catalog is by far the largest.
– The three best tested Netflix VPNs are Surfshark, NordVPN, and ExpressVPN. They unlock the US Netflix effortlessly.
– Using Netflix with a VPN is not illegal. However, if your country has very strict rules regarding freedom of speech/expression, the use of a VPN might be. So it is better to check the local laws. If your country allows VPN usage, you're good to go.
– Free VPNs do not circumvent geoblocking. In addition, they often come with many privacy risks.
– You can access Netflix with a dedicated IP. But keep in mind that it's less secure and more expensive than using a shared IP.
What is Netflix?
Duh!
Just in case you were living off the grid in the middle of the great Amazon forest for the last decade or so, Netflix is an extremely popular streaming service born in the USA.
What was once a little competitor of Blockbusters, quickly became the go-to service for movie buffs and casual watchers. Its willingness to embrace the digital revolution, gradually moving its content from DVDs to an on-demand online service, was the real game-changer.
But Netflix's ambitions didn't stop there. In the past few years, Netflix has become so much more than just a TV rights accumulator.
Thanks to very good budget moves, Netflix was able to produce beautifully written TV series, with compelling stories, charismatic characters, and unseen plot twists. All with high regard for production value. They actually made series and shows great again!
Orange is The New Black, House of Cards, Stranger Things, Money Heist (in Spanish: La casa de Papel), The Crown, Sweet Tooth, and so many more are all Netflix-made TV shows.
But Netflix is much more than just movies and TV series. On the extremely popular streaming service, you can find documentaries, stand-up comedy, anime, and cartoons, and pretty much anything you want to binge tonight.
Anyway. It's Netflix. Do we really have to say more than: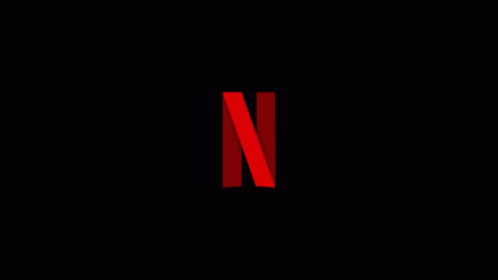 ---
In recent years, Netflix has made landfall in a lot of countries.
Because of TV rights-related issues, not all countries have the same catalog. For example, American Netflix is known to have the single biggest catalog available in any country worldwide.
This, of course, doesn't mean that Netflix USA has every single TV show or movie that another country has.
One example? Modern Family, for instance, has been available in the US only on the Hulu streaming service. On the other hand, the series is readily available on Netflix in many European countries.
This is why Netflix and VPN are two terms that go hand in hand. Or, at least, they should.
Why use a VPN with Netflix?
There are many reasons to start using a VPN with Netflix.
Maybe you live in the one place where Netflix is not yet available. Or you are vacationing/working/studying abroad for a few months and don't know the local language. Maybe you just want to get more bang for your buck, expanding your catalog to have a wider choice of TV series and movies.
Or, and we know this happened more times than we'd like to admit, you were right in the middle of a TV series when… PUFF! It just disappeared from the catalog, only to never return to your region.
That's why finding a VPN that works with Netflix is so important for a lot of people.
With the help of a VPN service, you will be able to access a world of TV shows and movies, readily available to be binge-watched wherever you are. Plus, you'll get a super-secure, fast and reliable connection.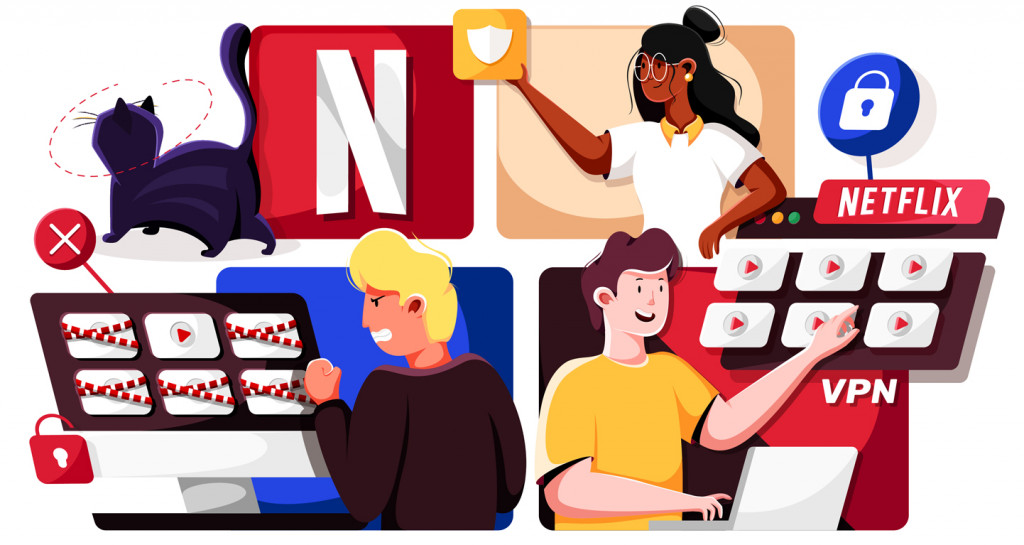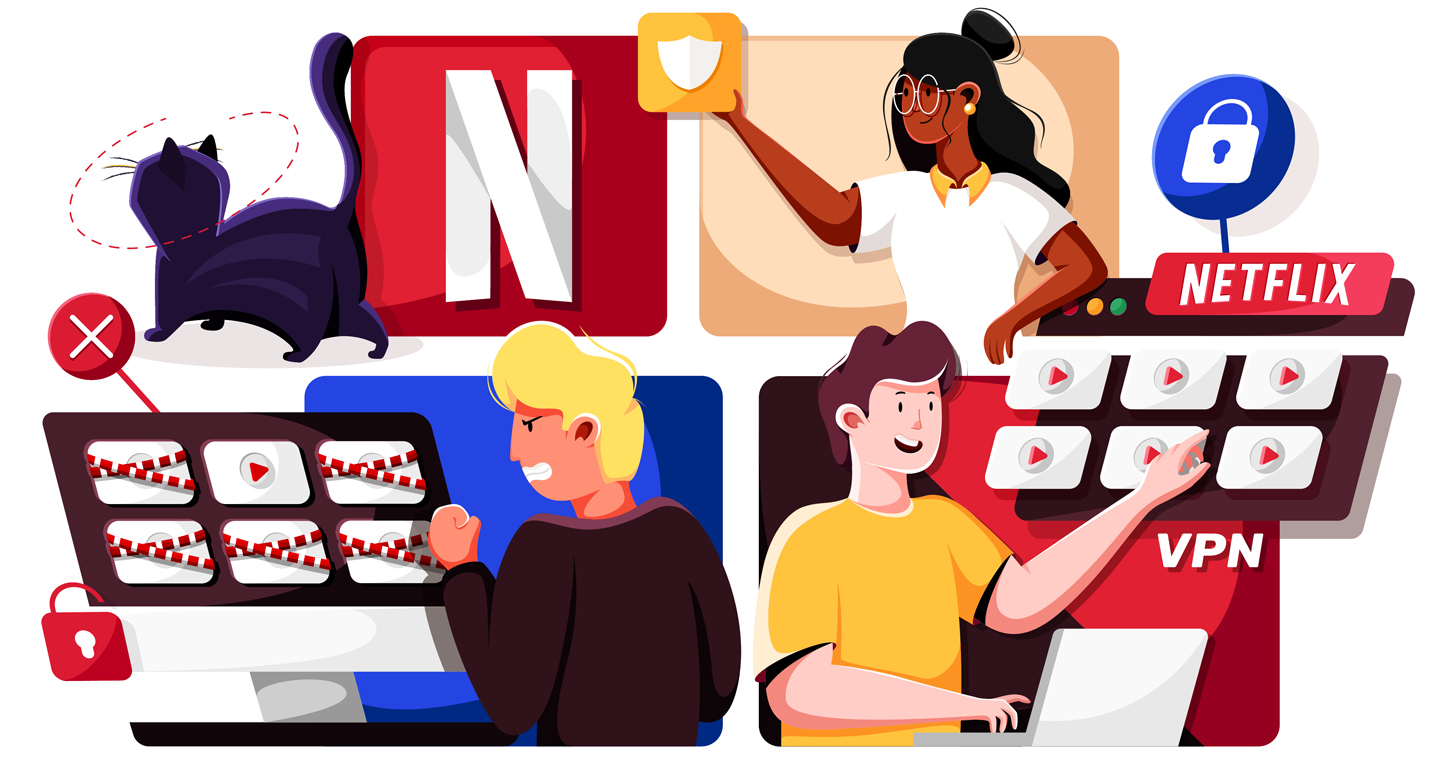 We won't keep the suspense up for long. Let's have a look at some of the best, tested VPNs to use with Netflix.
And then we can have a detour into the geoblocks and restrictions put into place by the streaming platform, how they work, and everything else you definitely need to know.
The best VPNs for Netflix
The question that's on everyone's mind: Which is the best VPN to use with Netflix?
Apparently, there are many different VPNs on the market that unlock Netflix catalogs with various degrees of success (or, at least, they claim to do that). But we also wanted to consider the price point, security level, user-friendliness, and customer service.
What's more: since Netflix is available for basically every operating system on the planet, it's crucial that the VPN you choose also covers desktop, mobile, and Smart TV devices with agility. Since not all VPNs have apps available for every OS, it's important to check the availability of apps for the ones you intend to use.
So, here's our list of the best VPNs to pair with Netflix.
Best VPN services for Netflix
A VPN with a powerful bite!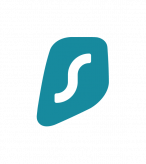 Overview
Surfshark is THE best VPN when it comes to unblocking various Netflix libraries. As of now, this is the only provider that can unblock over 15 Netflix libraries and give you as much content as you could wish for.
Overview
5 Euro VPN: this is one of the best all-round VPNs on the market. It combines an outstanding price point and an incredible consideration for security and privacy, rocking the latest encryption protocols just like the big names. Not only that, it unlocks the American Netflix catalog like a beast! Definitely worth a try.
The word's most popular VPN!
Overview
NordVPN: with an unprecedented number of servers around the world, NordVPN is one of the best VPNs on the market. With easy-to-use apps and a very competitive price point, it gives you easy access to over 7 Netflix catalogs, giving you access to pretty much everything you might want to check out.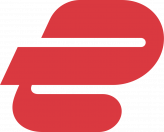 Overview
ExpressVPN: ExpressVPN's servers are amongst the fastest servers of any provider, which makes it optimal for streaming content at a very high quality. This speed comes at a cost since it's one of the more expensive VPNs that we've tried. But if you are on the lookout for a complete, secure, and fast VPN, this one will definitely do the job!
Why is Netflix blocking VPNs?
Netflix is not the only player on the market to block VPNs and proxy servers. Rather, it was last in line to abide by the unwritten law of geo-blocking.
In fact, until 2013, Netflix gladly allowed subscribers to use VPNs, while Hulu was already was blocking them.

That doesn't mean you can't unblock Hulu!
Check out how you can get Hulu from anywhere today!
So what changed?
You see, before Netflix went global, the company didn't have to protect any TV rights from outside North America.
But now, the streaming service has a different set of TV rights for each country. While the company might hold the US TV rights for The Walking Dead, this might not be the case for other countries.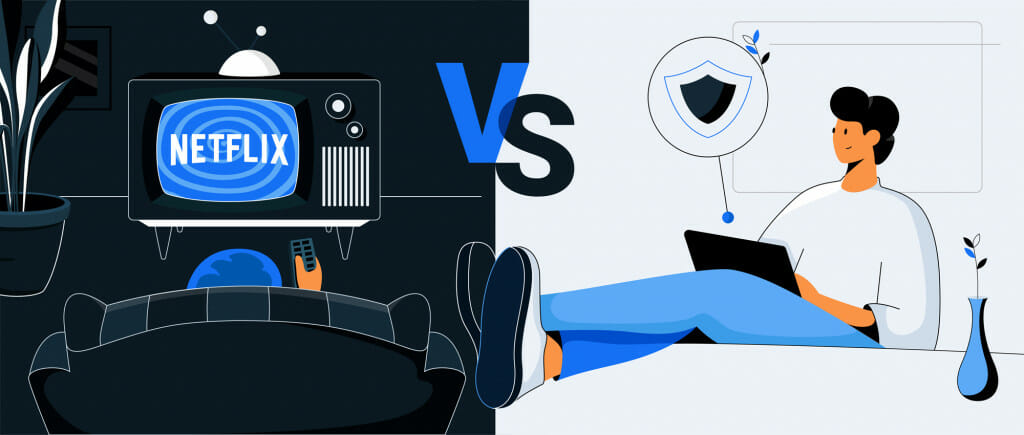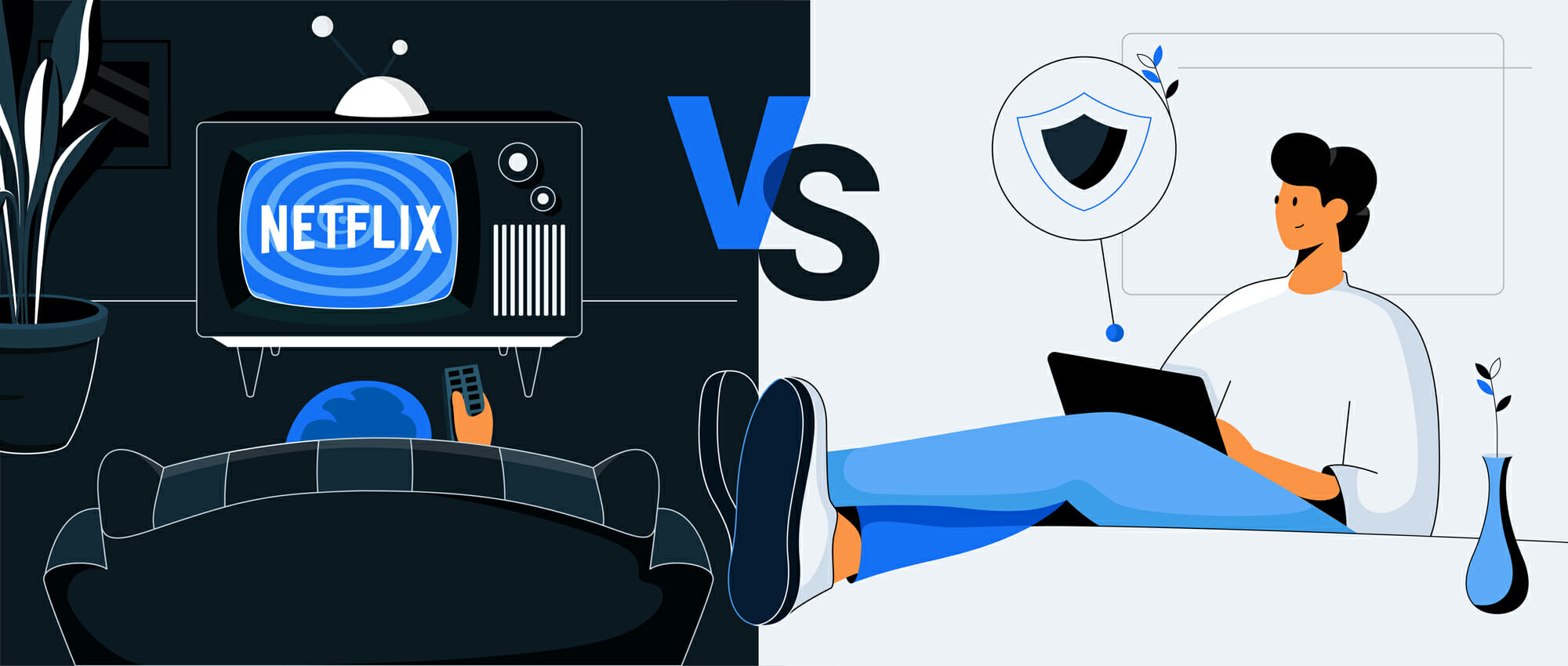 This also holds true for Netflix's own originals. In many countries where Netflix became available only recently, other local streaming services had already bought the TV rights for originals such as House of Cards and Stranger Things, meaning that Netflix couldn't stream them! Nuts, right?
So is using a VPN with Netflix illegal now?
Long story short: it's not.
However, it really depends on where you live. If your country of residence allows the use of VPNs, then you're good to go. Using a VPN to stream through Netflix is not illegal at all, because you're just protecting your privacy while surfing the web.
The fact that doing so unlocks foreign streaming catalogs is just a perk! And, a very good one at that!
So, while Netflix goes out of its way to block any IP address associated with a VPN, it's your choice.
Putting up geoblocks is not something that is required by law or that puts you – a VPN user – in a bad spot with law enforcement. It's the media company's way of being fair to the other TV rights holders in different countries.
In many world regions, unfortunately, only VPNs on a government whitelist can be used. Besides, in countries where freedom of speech/expression is limited (such as Russia, Turkey, or China), VPNs might be illegal or semi-illegal.
Anyway, to keep things nice and clear: No, it is not illegal to use VPNs with Netflix. Calm down, grandma!
Using a free VPN with Netflix
We are very well aware that Netflix already asks for a fairly costly subscription fee. For this reason, many users look for a free VPN to expand their catalog.
But free VPNs present a number of problems.
Since VPNs have to make money, they can do so either by asking for a subscription fee or by bombarding you with ads or, worse, selling your personal data.
The latter is a standard procedure for the majority of free VPNs, which is a fundamental departure from what a VPN should be. Free peer-to-peer VPN service Hola, for instance, sold its users' bandwidth to the highest bidder.

Want to know more about why free VPNs are a bad idea?
So is there a free VPN you can use with Netflix? Well, no.
There are virtually no free VPNs that work with Netflix.
Even if you don't care about your online privacy, there's much more you need to know.
The war against geo-blocking is brutal, constant, and extremely expensive. To roll out new IPs every time they're blocked is something that not many companies are willing or even able to do.
For example, the free VPN that the Opera browser comes with is quite good when it comes to protecting your privacy. Nevertheless, it does nothing when it comes to geoblocks. It simply lacks
That's why there are virtually no free VPNs that work with Netflix.
So, each VPN provider chooses which business model to adhere to.
For some, the value proposition is to offer an outstanding level of privacy and security, for citizens around the world who live in countries with no or limited freedom of speech.
For others, the value proposition is just to unlock streaming services catalogs, while spending less time and money on privacy.
Everything that's in the middle is just various degrees off one side or the other.
Network bandwidth to watch Netflix
One more reason not to use free VPNs is that, often, they are really slow.
When streaming content there's nothing worse than getting that dreadful spinning circle. It's also very important that your VPN of choice can handle HD, Full HD, and even 4K quality.
There are many factors that contribute to your network speed, even when you're not using a VPN:
1. Your internet subscription: how fast of a connection are you paying for? For example, if you're paying for a 20 Mbits connection, you should expect your download speed to be around 2.5 MBytes per second (since 8 bits equal 1 byte);
2. Your location: most ISPs use the sneaky wording "up to 20 Mbits". This is because the speed that you get depends on how far your home is from the main hub. The farther it is, the slower connection (can be);
3. How you are connected to the router: are you using a wired connection or a wireless one? If you're using a wireless connection you should expect worse performances from your network, especially with older types of routers.
All in all, if you have "up to 20 Mbits", with a theoretical download speed of 2.5 MBytes per second, all these factors can effectively more than halve your connection speed.
If you're connected to a VPN, you might experience an even slower connection, since Netflix servers are often the most crowded.
Here are some of the issues you might want to look out for:
1. How far are you located from the VPN server? The further you are, the slower the connection (can be);
2. How crowded is the VPN server you chose? Depending on the time of day and the server you choose, many other users can be connected to the same VPN server. Therefore, it might be useful to pick a VPN that has a smart switch, changing the VPN server to a less crowded one automatically;
3. Is there a speed cap on the connection? Many free VPNs put a speed cap on connections to persuade you to buy a premium account or just to save money.
So, what is the bandwidth required to stream content on Netflix without hiccups?
Standard Definition (SD) quality: 3 Mbps, or 0.375 MBytes per second of download speed;
High Definition (HD) quality: 5 Mbps, or 0.675 MBytes per second of download speed;
Ultra-High Definition (UHD)/4K quality: 25 Mbps, or 3.125 MBytes per second of download speed.
Netflix and mobile plan data cap
Who watches anything on laptops and TVs anymore? We all consume media on our phones these days.
As sad as that may be, since we're talking about bandwidth required to stream content on Netflix without interruptions, it might be useful to know how much data we can chip away from our monthly mobile data cap:
Lowest quality: the lowest possible quality uses 300 MBs per hour of streaming;
SD quality: the standard quality (480p) uses 700 MBs per hour of streaming;
HD quality: the 720p quality uses 3 GBs (or 3072 MBs) per hour of streaming;
UHD/4K quality: the maximum quality available uses 7GBs (or 7168 MBs) per hour of streaming.
To make a relatable example, the highest-grossing movie of all time, Avengers: Endgame, would require:
900 MBs of data usage on lowest quality;
1 GBs of data usage on SD quality;
9 GBs of data usage on HD quality;
21 GBs of data usage of UHD/4K quality.
Next time you're using your mobile network, be aware of how much data you're using with Netflix. We suggest restricting data usage to be sure never to stream with HD or UHD quality while using your data.
The usage settings that Netflix offers are:
Automatic: This setting will balance data usage with good video quality. At the time of writing, this setting will allow you to watch about 4 hours per GB of data;
Wi-Fi Only: You will not be able to stream on your device unless you are connected to a Wi-Fi or mobile hotspot;
Save Data: With this setting, you'll be able to watch about 6 hours per GB of data.
Maximum Data: We recommend this setting only if you have an unlimited data plan. This setting will stream at the maximum possible quality that your network bandwidth allows.
Here's how to restrict data usage on Netflix:
While in the Netflix app, select the Menu icon. The icon is either three vertical dots or three horizontal lines;
Select App Settings;
Tap Cellular Data Usage;
Choose your preferred setting.
How to access Netflix with a dedicated IP
Even if you select a VPN that specializes in circumventing geoblocking, you might find yourself trying a server or two before finding one that's not been yet unblocked.
But how does Netflix know which IP addresses belong to a VPN? – It's simple, really.
Each home router has a unique IP address. All the devices connected to that router will have the same IP address. This means that even if each and every one of your devices is connected to Netflix, their server would detect 10-20 devices with the same IP at most.
This is not true for VPNs.
Since they swap your IP address for the VPN server one, every single person that connects to that server will have the same IP address. This means that Netflix will detect thousands and thousands of connections with the same IP, with only one logical conclusion: that IP belongs to a VPN server.
While using a dedicated IP offers advantages, it is generally more expensive and less secure than using a shared IP.
Paying for a dedicated IP address means that no one else on the planet will share that IP with you. This way Netflix won't be able to recognize that the connection belongs to a VPN server.
Sweet, right? Unfortunately, there's more than meets the eye.
First, having your own IP address is expensive. More expensive than just using a shared one.
Second, you'll have to pay for a dedicated IP address for every region/country you're interested in. (And that could quickly add up if, let's say, you're interested in watching American Netflix, British Netflix and for instance the French Netflix) Third, if you care about privacy – as you should! – a dedicated IP puts you at a higher risk than a shared one. This is because it's much easier to trace it back to your home router.
So, if you don't mind spending the extra money, you're not particularly interested in protecting your privacy and you want an IP for streaming that always works, this is your best option.
Of all the VPNs that we've tested so far, your best bet would be either NordVPN, Surfshark, or PureVPN. They both offer the "dedicated IP address" formula, and they have many countries to choose from.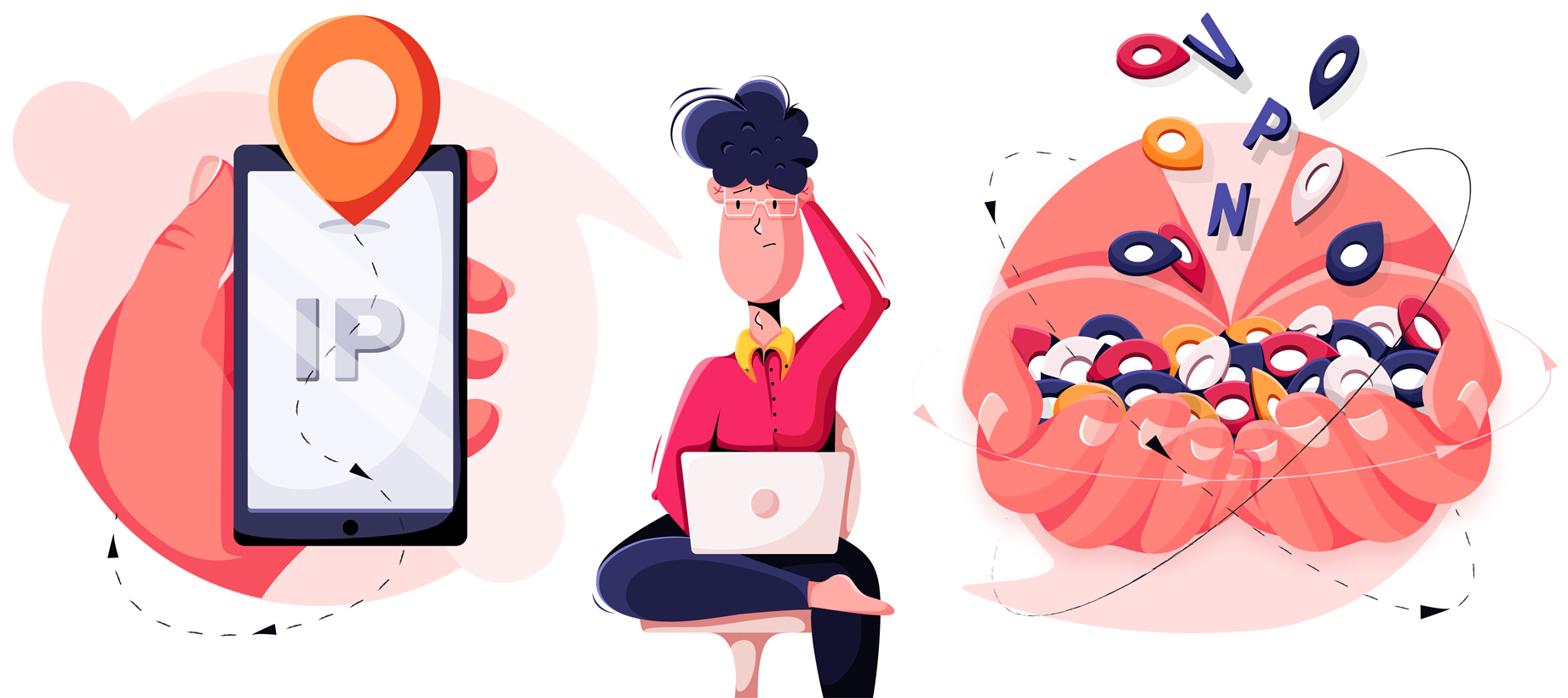 Best Netflix catalog
We now know that using a VPN that unlocks the different Netflix catalogs around the world is a pretty sweet deal. But which catalog is simply the best one?
If what you're looking for is the raw number, then the US catalog is the answer.
It is the single biggest catalog that Netflix offers on the planet and, thus, is the reason why most people will end up reading this very article.
But having the highest number of TV shows and movies doesn't mean having them all. Netflix US has some fierce competition from Hulu, Amazon Prime Video, and many streaming platforms coming out of the woodwork nearly every day. This means that a lot of TV shows and movies can be watched only on other streaming services.
So, while the rest of the world might be looking to get their hands on the US catalog, we might want to check out what Canadian Netflix has to offer, or the British catalog.
Since every country's Netflix gives you the option to stream movies with the original dialogs, thus turning off the dubbed version, the European catalogs suddenly become quite attractive.
Need an example? The Italian catalog has Modern Family, which can only be seen on Hulu in the US.
The Swiss catalog has The Big Bang Theory, which in the US is only on CBS All Access.
So, if you want to stream your favorite movie or TV show, there is a good chance that in at least one country, Netflix possesses the rights to it. And there is a 100% chance that you'll be able to stream it in English!
The top 5 catalogs that have the greatest number of TV shows and movies in the world are:
The United States, with 1326 TV shows and 4339 movies;
American Samoa, with 1078 TV shows and 4573 movies;
Puerto Rico, with 1073 TV shows and 3807 movies;
Martinique, with 803 TV shows and 3736 movies;
French Guiana, with 803 TV shows and 3710 movies.
The top 5 catalogs that have the greatest number of TV shows and movies in Europe are:
The United Kingdom, with 542 TV shows and 2425 movies;
Ireland, with 537 TV shows and 2412 movies;
Switzerland, with 431 TV shows and 1726 movies;
Belgium, with 396 TV shows and 1532 movies:
France, with 387 TV shows and 1541 movies.
Best Netflix Originals
Netflix was the first streaming service to create and produce its own shows, with the first one being House of Cards in 2013.
From the beginning, it was clear how much Netflix believed in its originals. Production value, actors, and writing were top-notch from the start. Since then, Netflix has produced some of the best TV shows and movies on the planet, while missing the mark just a few times.
So here are some of the best originals you simply have to check out if you haven't already:
House of Cards: The series revolves around Frank Underwood, a Democrat from South Carolina who seeks revenge after not getting the appointment as Secretary of State.
Stranger Things: A familiar yet new Poltergeist-like show that explores a thrilling universe made of sci-fi and horror elements, paired with an outstanding cast.
Orange Is the New Black: A drama-comedy that tells the story of Piper Chapman, who finds herself locked in prison because of her ex-lover Alex Vause.
Unbreakable Kimmy Schmidt: A sitcom that tells the story of Kimmy, a girl who moves to New York after being rescued from a Doomsday cult.
Money Heist (Casa de Papel): One of the first Netflix originals made outside of the US, shot in Madrid, Spain, it revolves around a group of criminals who try to commit the perfect robbery: entering the national mint and leave with freshly printed notes.
These are just a few of the slew of Netflix originals that are worth watching.
Others include Bojack Horseman, 13 Reasons Why, Godless, Big Mouth, The End of the F***ing World, The Crown, Bloodline, Sense 8, and many more.
That's the thing about Netflix, you can keep binge-watching for years.
VPNs that don't work with Netflix
Not every VPN is able to unblock streaming services such as Netflix.
In most cases, this does not so much relate to the overall quality of the VPN but is rather a choice that a VPN service makes.
While VPNs are able to unlock content around the world, this is not the reason they were created. There are many excellent VPNs that, despite their efforts in implementing the latest and greatest in encryption protocols or creating apps with advanced functions, simply don't bother going to war with geoblocking.
As we already stated, virtually every single free VPN fails in circumventing geoblocks. So, if you're looking for the reason why Netflix says "You seem to be using an unblocker or proxy", look no further.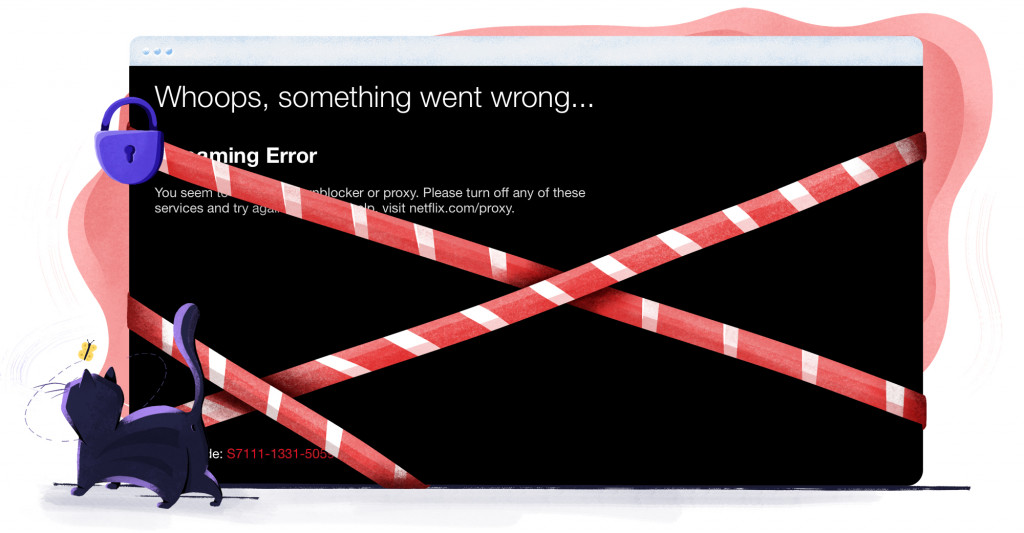 The Netflix proxy error, or "Netflix Proxy Detected" message will not go away (shoo Netflix VPN block!) with a free VPN. Meaning, plain and simple, there is no free VPN that works with Netflix.
Of the subscription-based VPNs that we've tested, here are ones that currently do not work with Netflix:
IPVanish: IPVanish never advertised the unlocking of Netflix content as a feature.
Our initial tests actually found that their servers were able to unblock Netflix. But, after they got first blocked, IPVanish simply decided not to tackle this issue anymore. Still, they are one of the best VPNs in terms of privacy and online security.
Private Internet Access: PIA is similar to IPVanish when it comes to unblocking Netflix. They never advertised it but it used to work, albeit after switching between a few different servers.
With our most recent tests, it appears that their servers are not able to go past Netflix's blocks.
PureVPN: In our initial tests, we worked hard to find a server that could unlock the American Netflix or the British BBC iPlayer.
Since this is still the case, we advise you not to use PureVPN if you wish to stream content from outside your region without a dedicated IP.
Why is my VPN not working with Netflix?
There can be a lot of reasons why your VPN is not working with Netflix. So, let's tackle the problem one step at a time so that you can find a solution in a jiffy!
First of all, check your Internet connection: the fact that your Internet connection was working before doesn't mean it still is!
Open a new page or tab of the browser and type www.google.com. Search for something and see if the results come up. If they don't, restarting the router and your device should solve the problem.
If that doesn't work, you might want to contact the technical support of your ISP to ask for help.
Clear the cache: Cache allows your device to load pages faster by loading the content from your device instead of downloading it each time you land on a page. But it's also the reason why you might be still seeing the Netflix "proxy or unblocker detected" error.
If you don't know how to clear the cache, opening an incognito mode window of your browser will do the trick just as well!
Check the connection to the VPN: Even though the app is open on your device, it doesn't mean that the VPN is actually turned on! To know for sure, you need to pinpoint the operating system you're using.
If you're on Android, you should see a key icon in the top bar, next to the time and battery left. In iOS it's similar: in the notification bar, you should see a white "VPN" badge.
When it comes to MacOS or Windows, the connection is not that apparent. You might see a pushed button or a green switch indicating that the VPN is up and running. To be 100% sure, close the app, open dnsleaktest.com and take note of the number you see.
(Tip: Check out the article we wrote about testing your VPN)
Then open the app, activate the VPN connection and refresh the page DNS leak test. If the number has changed, you're in business!
Check which VPN you're using: As we stated earlier if you're using a free VPN, it will most likely never work. Understandably, free VPNs do not have the economical means to participate in the constant cat-and-mouse game that is circumventing geoblocking.
Conversely, if your VPN requires you to pay a subscription fee, you should check if they actually promote or mention the circumvention of geoblocking. If it doesn't, it's possible that you will have to switch servers before finding one that works. Or, worst-case scenario, none of them will work. In that case, we advise you to cancel your subscription and choose a different VPN.
If, on the other hand, the VPN of your choice advertised the unblocking of streaming services, we strongly advise you to contact their customer service either via chat, a ticketing system, or email. They should be able to help you out fairly quickly.
When it comes to troubleshooting, the most common Netflix errors are:
Netflix error code 108: This might occur for two reasons. Either your account information is not entered correctly, or your Internet connection is not working properly.
Netflix error code 5009: This error is specific to Apple TV, iPhones, iPods, and iPads. We suggest uninstalling and reinstalling the app. If that doesn't work, you should check if your network supports the streaming of content.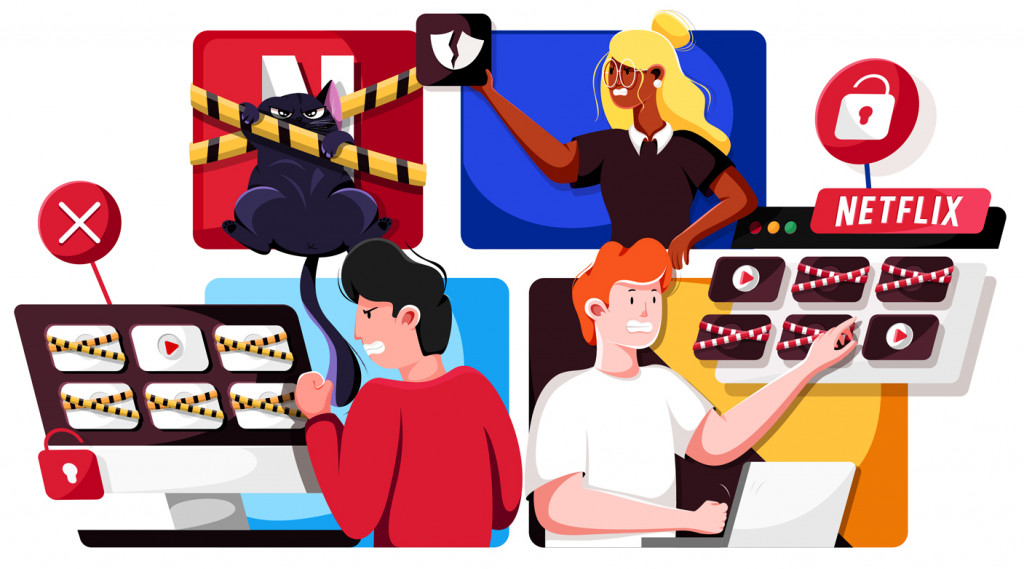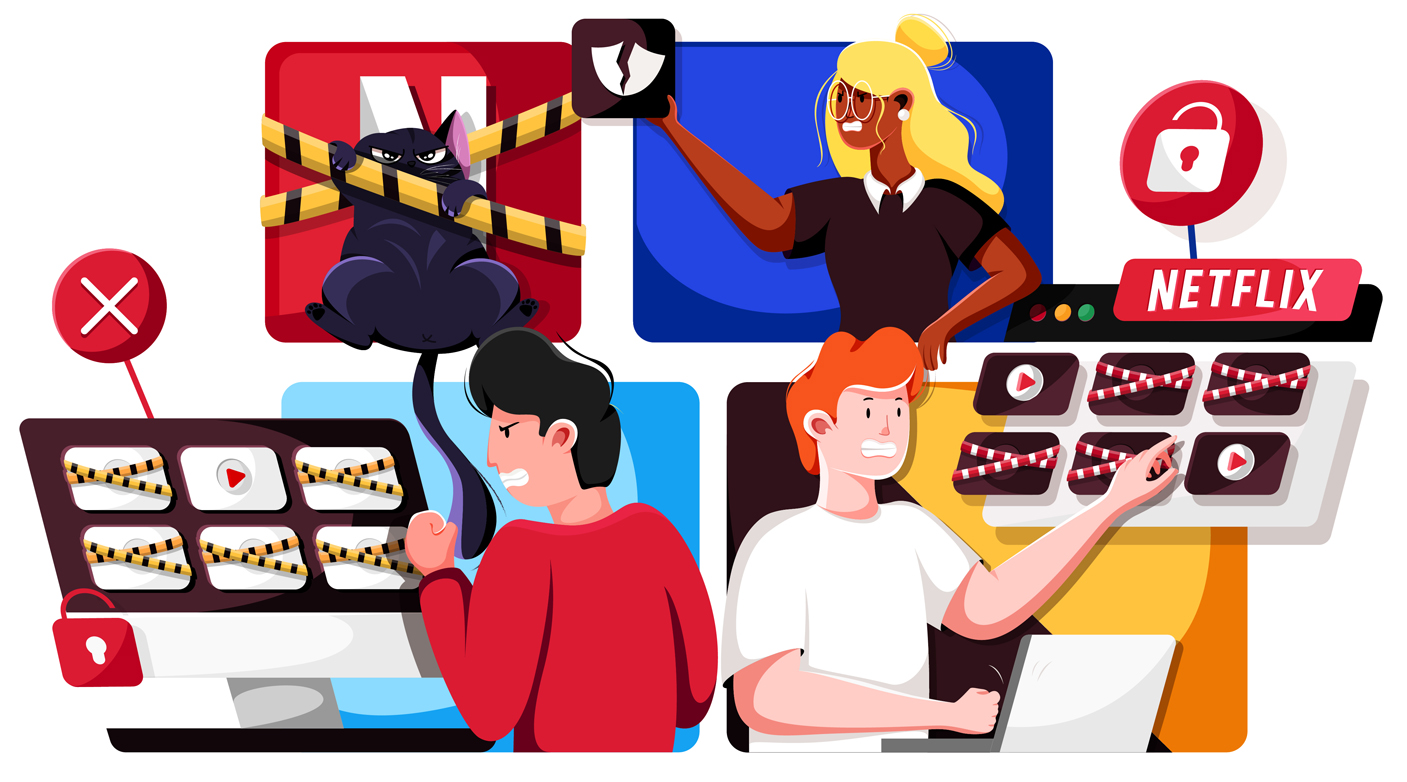 How to watch the American Netflix from Australia
G'day mate!
Sorry, we had to. And we're sorry.
Many of our friends from Down Under are dying to expand their catalog. With a mere 445 TV shows and 1599 movies, it's less than a third of what its US catalog can offer. So, many Australians are looking for a way to bolster their Netflix to get more bang for their buck.
And we salute your efforts!
Not only that. If you are American and you live in Australia, you will be connected to the Australian catalog, since Netflix takes into account your local IP address rather than the country the account is from.
This means that even if it is your 'entitlement' to bask in the never-ending possibilities of the giant US catalog, you will effectively have less than a third of the movies and TV shows available.
Yikes!
Luckily for you, a simple VPN connection will circumvent these dreadful blocks and restore balance to the universe.
How to watch the American Netflix from the UK
While the UK catalog is the most complete compared to other European countries, it still only includes half of what the US has to offer.
Therefore, you might want to use a VPN. That way you'll be able to easily connect to a VPN server in the US and start binge-watching right away.
Plus, there's the upside of language. Not only can you unblock the US catalog. You can go out of your way and unblock basically every other country's catalog, even if you don't speak the language.
Fortunately for everybody, Netflix always gives the possibility to watch all TV shows and movies in the original language. And since most of them are made in an English-speaking country, you should be good to go.
How to watch the American Netflix from Europe (Germany, Italy, Spain, and other countries)
If you live in Germany, Italy, Spain or in northern Europe, good chances are you're looking for a way to improve your English skills.
One of the most beloved ways to expand one's pool of idioms is to learn from own favorite characters.
Or maybe you're an American on a business trip, or you recently moved to a European country and you don't know the language good enough for you to enjoy the dubbed versions of movies and TV shows.
Netflix gives you the chance to switch the dialogs back to the original (English) version, thus unlocking a massive amount of streaming content.
Sure, Netflix gives you the chance to switch the dialogs to the original version. But why have such a limited amount of options when you can easily unblock American Netflix?
With the right VPN and just the touch of a button, you can connect to their catalog and have more than five thousand movies and TV shows to pick from!
How to watch the Mexican Netflix from the US
From a 2016 census, more than 10% of US citizens are of Mexican descent. In fact, Mexican Americans make up more than 60% of all Latinos in the United States.
If you live in the US and you want to take advantage of all the great Mexican TV shows and movies that Netflix has on offer, a VPN might just do the trick.
While the US catalog is the single biggest one in the world, the Mexican one can count 637 TV shows and 2859 movies, putting it almost at the top of the largest Netflix catalogs of Latin America.
Changing Netflix location
With the right VPN, you will be able to change the region on the fly. So, if you're asking yourself how to change the country on Netflix (such an endearing question!), look no further!
Even though there is no such setting in Netflix itself, to change your country on Netflix, you can go to the list of servers of the VPN of your choosing. Selecting a different server, in another country, and connecting to it will do the trick!
With just the press of a button, you'll be switching from the American catalog to the French one!
Or from the Mexican Netflix to the Australian version, or from the American version to the Japanese Netflix, or from the US one to the Canadian Netflix… well, you catch our drift. It's like a giant exchange of catalogs.
Depending on your VPN, not every single server might work. Since the battle against geo-blocking is quite tough, there have been many casualties.
Some servers could have been blocked by Netflix. Just keep trying and you'll be able to watch Netflix from other countries!
How to watch Netflix with a VPN (quick guide)
Can you use a VPN with Netflix? You can use a VPN for everything (well…almost). So, of course, you can!
Here is what you need to do to unblock any Netflix catalog from wherever you are:
Choose a VPN that has servers in all the countries you might want to connect to. Be sure to choose among the ones that work with circumventing Netflix geoblocking.
Download the app on your device (PC, Mac, tablet, or smartphone) and install it;
Select the server in the country you want to connect to from the list;
Open the Netflix app and choose which TV show or movie to watch;
Enjoy!
If you've never created an account for Netflix, you will need to do so. Go to www.netflix.com.
Click "Try 30 days free", click "See the plans" and choose the one that best suits your needs. The "Premium" plan is selected by default. To change it either click on "Basic" or "Standard";
Click "Continue", and again click on "Continue";
Insert your email and password, choose whether or not you want Netflix to email you special offers by checking the checkbox, and click "Continue";
Set up your payment by either choosing "Credit or Debit Card", "Mobile bill", "Paypal" or "Gift Code"
Confirm and after having confirmed your email account, you'll be able to Netflix and Chill!
One Story Away
While Netflix goes out of its way to block any incoming traffic from a VPN or proxy server, many companies decided to participate in the cat-and-mouse game against geo-blocks, with the intent of giving you the option to choose from a wider variety of movies and TV shows.
We always advise you to stay away from free options, because they usually don't work – or worse (think Hola). And even if a paid VPN claims to be able to bypass those pesky blocks geoblocking, be sure to read reviews to make sure that those claims actually hold true.
Lucky for you, we've done all the work for you!
In the meantime, we hope that this article will put you on the right track. Stay updated on the latest news and all things privacy by checking out our blog, and don't miss out on the top 10 VPNs according to our tests!