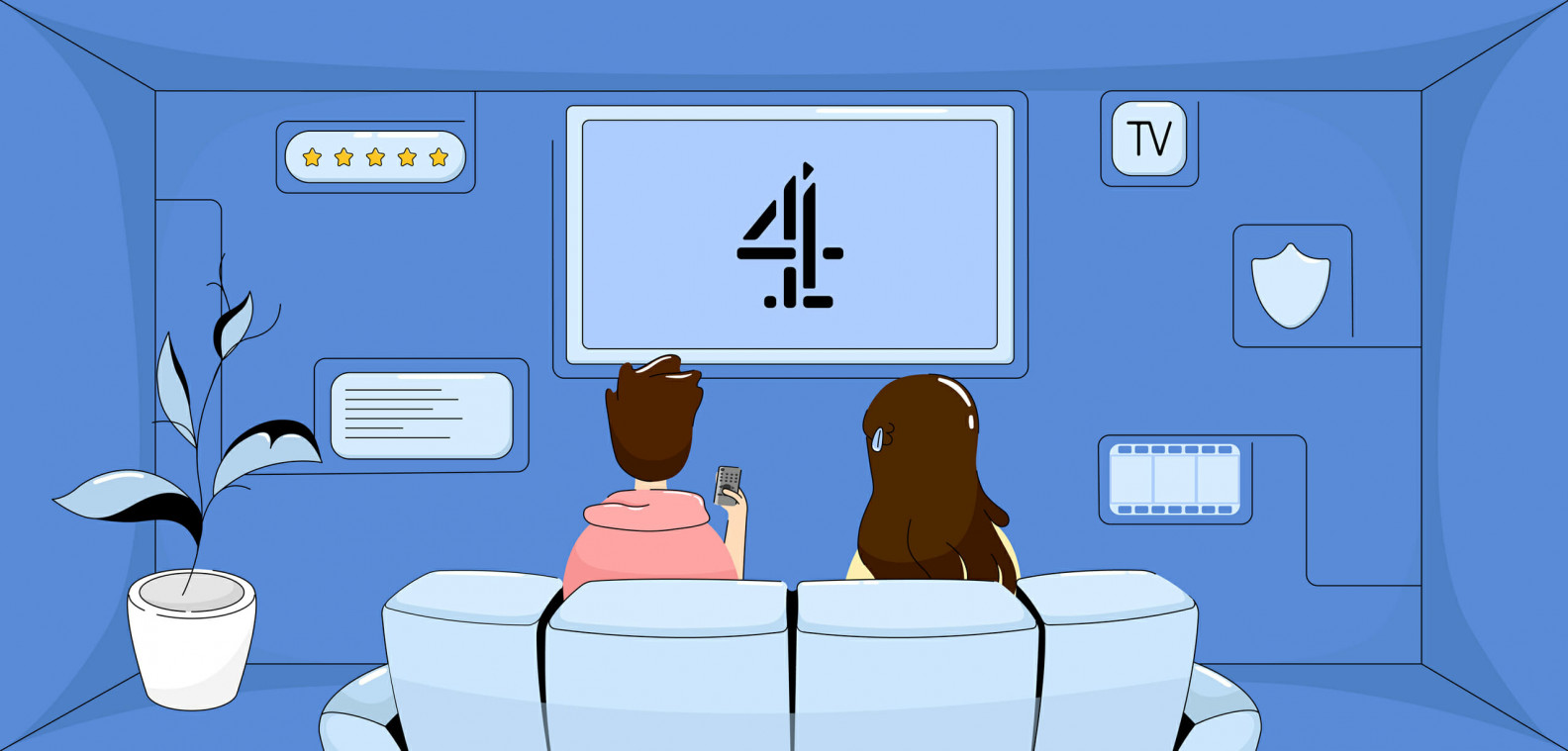 Channel 4 outside of the UK? Easy as tea!
Channel 4, or simply 4oD and All4, is UK streaming service that offers both live and on-demand content. Byt the best part is — it's completely free!
Some of the best movies and series in the world, news insights from across the pond, exclusive and live and live sports broadcasts, on-demand TV. You name it and Channel 4 has probably got it!
But nothing this good can be that easy.
Like many streaming services, Channel 4 is geo-restricted and can only be accessed by users living in the UK. Even Brits living outside the UK cannot access it.
Bummer!..
Oh, no, wait… Bollocks!
But this is Internet Land and this is VPN Service. So if there's something blocked, it can be unblocked. If you have the right tools.

What is on UK's Channel 4, and why is it worth a watch?
Before we get to actual unblocking, it might be worth looking into what Channel 4 has to offer. Because if you're still not convinced Channel 4 is not worth the trouble, we are certain we can change your mind!
Channel 4 is full of great stuff, and you will have no problem finding something to get hooked on.
In addition to loads of exclusive British programming, Channel 4 has a bunch of other unique content from different genres, including comedy and drama.
Some of the shows you'll find here are Dead Pixel, The Big Bang Theory, The West Wing, Ackley Bridge, and Malcolm in the Middle.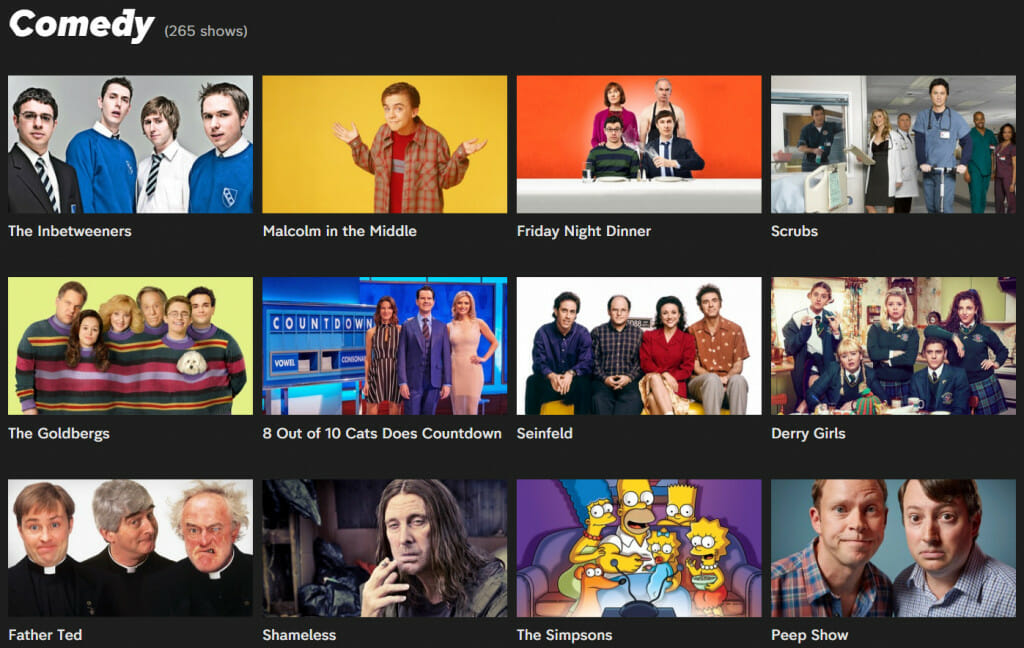 Channel 4 also streams loads of movies, including Maze Runner: The Death Cure, Stratton, Peter Loo, and The Love Witch just to name a few.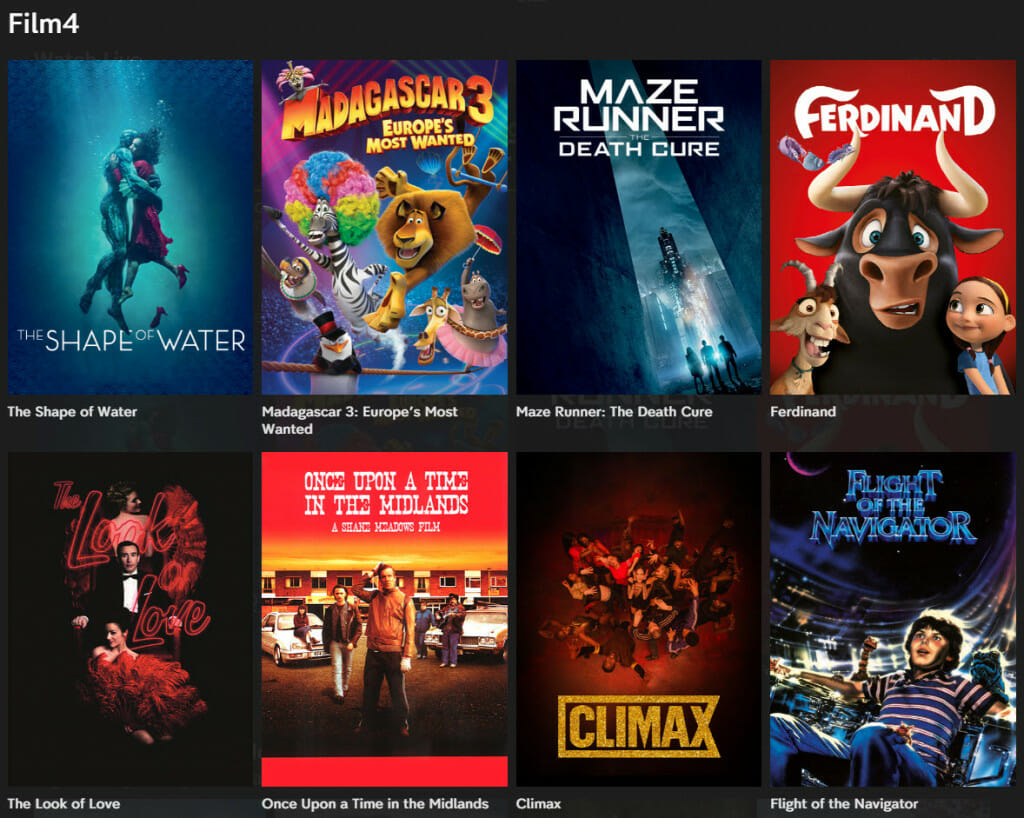 Can you imagine how many streaming service subscriptions you have to take out today to get all of this goodness in one place? And Channel 4 is streaming all of this free!
Formula 1 streams on Channel 4
In 2021, Channel 4 has also become one of the few places you can still enjoy Formula 1 races for free.
Those lucky Brits!
This year Channel 4 will stream the Italian, Portugues, and Silverstone Grand Prix. As well as highlights from all the other races.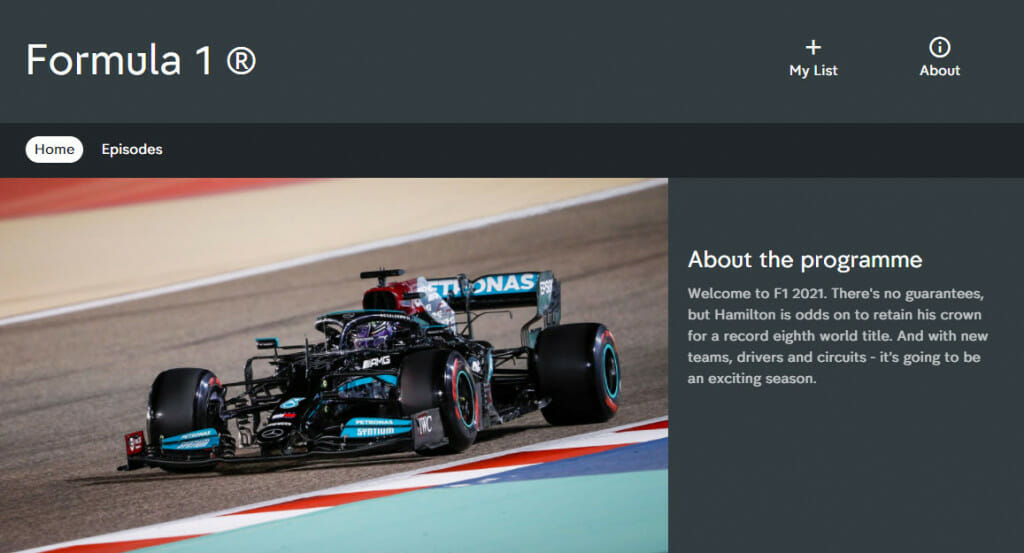 This isn't all of them, but hey, do you know how hard it is to stream F1 this year? No?! Well, we've got that covered as well.

Want to know who's streaming F1 for free in 2021?
Extra channels
To make things even easier (and more awesome), Channel 4 is not limited to just one channel.
In addition to the original recipe Channel 4, the platform has these exciting sister-channels:
4seven — This channel focuses on broadcasting some of the older Channel 4 programming based on its popularity.
Film4 — A channel that was specifically designed to stream movies, and, boy, does it deliver!
E4 — An awesome channel for the younger audience, that mainly focuses on streaming popular US shows.
More4 — Channel dedicated to lifestyle shows, comedies, and late-night shows.
4Music — As you might have guessed, this channel is dedicated to everything music and entertainment.
Phew! And that's not even everything.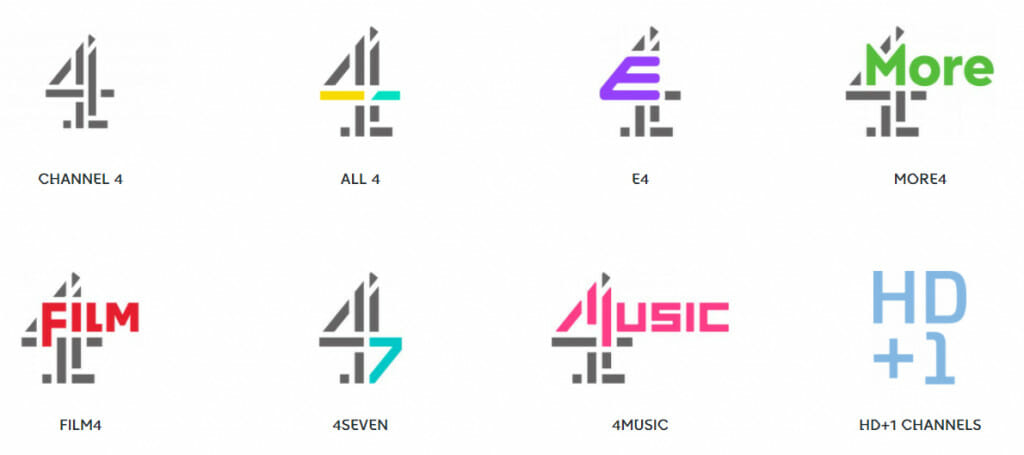 But can you get Channel 4 outside of the UK?
Unfortunately, you cannot directly access Channel 4 outside the UK.
No frowns now – this is not the end.
Britain has some sort of TV tax (branded as license tax) which allows it to make all of the TV broadcasts free online and on the Telly [notice our British].
The other side of this is that this content is blocked for people outside the UK.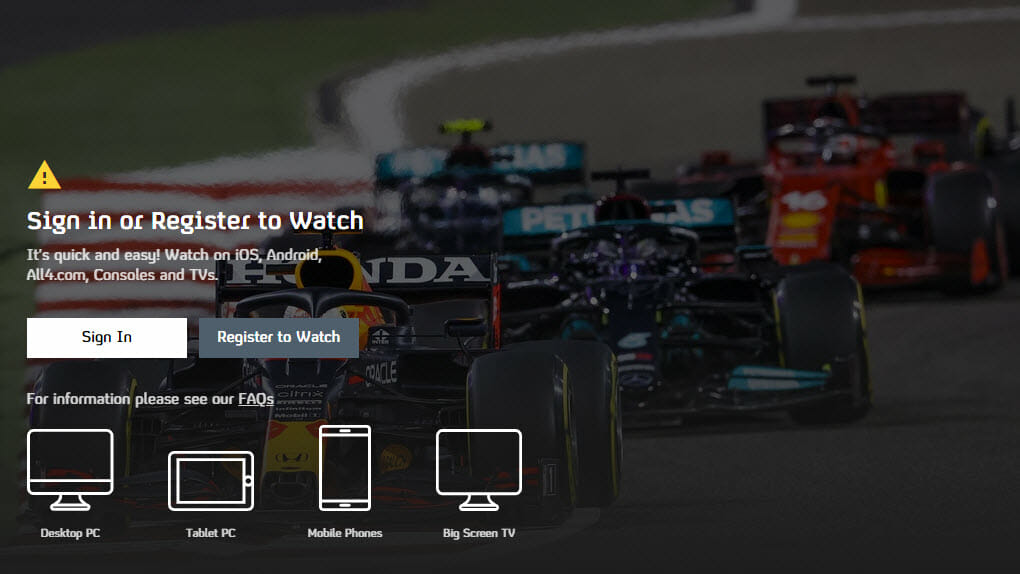 That is, however, not to say you can't get All 4 outside the UK.
What you need is a reliable VPN, and voila, you'll have almost instant access to the wide selection of content on the platform.

Still don't know what a VPN is?
And we're not just talking about any VPN. But a VPN that actually works with Channel 4, and doesn't leave you feeling like you made that Earl Grey for nothing.
What makes a VPN good for Channel 4?
The phrase 'Not all cars are created equal' stretches beyond automobiles to VPNs.
Some VPNs, mostly the free ones with weird names, just suck. They barely work, have one server used by half the world's population, not to mention they can harm your system. The last thing you want is a malware-infested computer when you just want to watch the good old ER.
The majority of the free VPNs are also blocked by any self-respecting streaming service.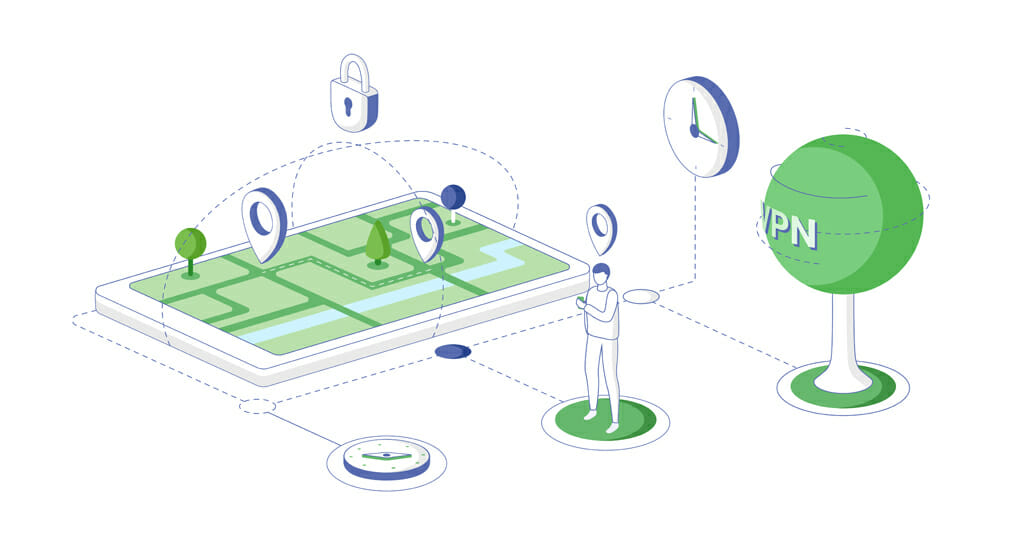 If you're looking to unblock Channel 4, a decent VPN for this mission should at the very least:
Have a fleet of reliable servers in the UK. These servers need to be fast and stable; otherwise, you might miss part of the Formula 1 action you've been waiting all day to watch.
Be optimized for streaming and unblocking streaming services – and this is crucial. Keep in mind not all providers offer this as some, like IPVanish, and ExpressVPN, mainly focus on privacy.
Be undetectable to streaming services in order to unblock them and prevent future blocking.
So what is the best VPN for Channel 4?
When it comes to unblocking Channel 4, we have to give it to NordVPN. And for good reasons, as it ticks all the right boxes.
And just so you know we are not making false statements, here's why NordVPN is the best VPN for the job:
While some providers have few servers in the UK, NordVPN has over 440+ of them.
That's almost ten times the number of servers ExpressVPN (45) has in the UK and nearly a third of ProtonVPN's entire server park.
With NordVPN, you will always have a chance to break through to some British streaming.
The VPN provider also has obfuscation for British servers.
This means that local streaming services will not be able to detect that you are using a VPN.
What's more, you can take advantage of NordVPN's dedicated IP option for the UK. This will make you the only one using that IP, which makes it all the easier to bypass restrictions and get access to anything and everything Britain has to offer online as though you were a true citizen of the Albion.
NordVPN
The best VPN for unblocking British streaming services
A guide to getting Channel 4 for outside of the UK
Accessing Channel 4 from the US, Canada, or any location outside the UK, for that matter, is pretty straightforward.
#1. First, get NordVPN, install it, and connect to a server in Britain. Enable any extra features you might need.
#2. Next, head over to the Channel 4 website and create an account (yes, that is mandatory, but we'll walk you through it). You can also go for a paid subscription if you can't stand the thought of ads.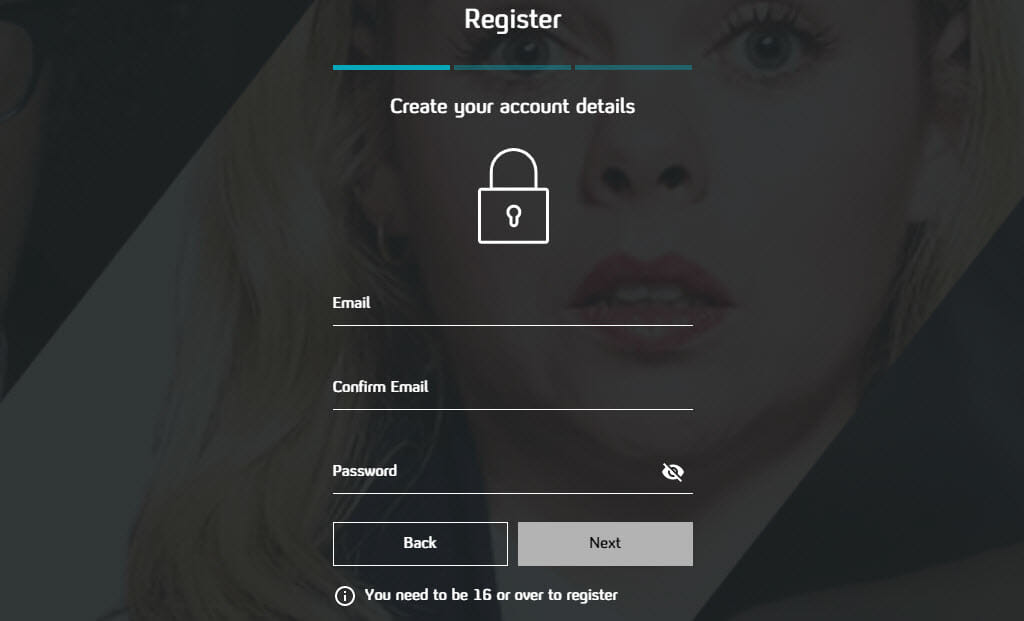 #3. You will be asked to enter some personal information, which is not going to be reviewed keenly. You can actually use a temporary email service if you don't feel like getting your own.
#4. To get a UK Postcode – go to the British Postcode generator, grab one and fill it on the website.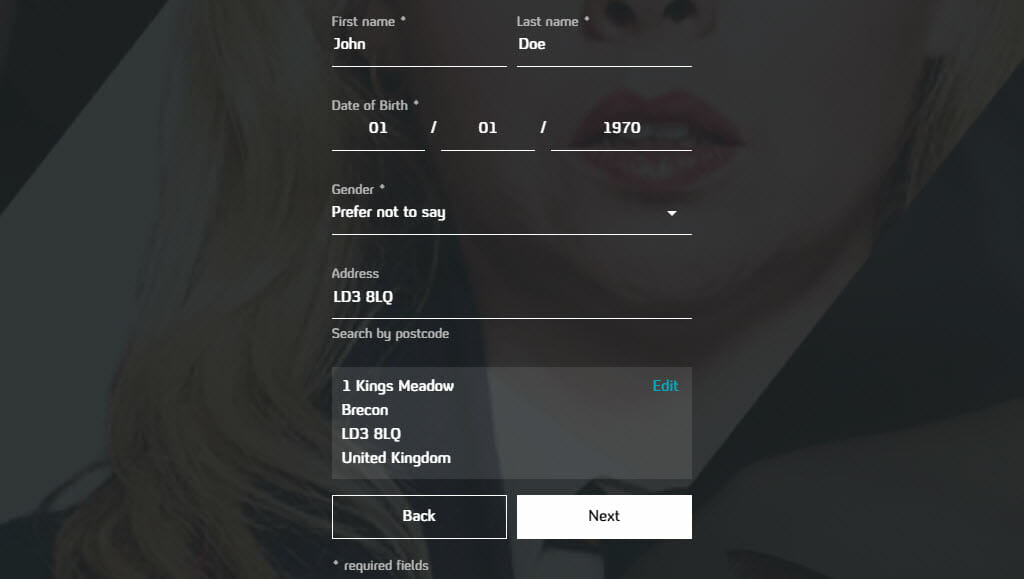 #5. There you go, you have got Channel 4. Just don't forget to have the VPN enabled at all times.
If this doesn't work, try changing your device's timing zone to UTC +1, the current UK standard time zone.
Crumpets with that, my leige?
Yep, that's about it.
Perfect time to get The Great British Bake Off of your watch list, don't you think?
Grab a NordVPN now and enjoy your favorite shows on the platform with some tea, and, of course, your posh and trusty monocle.