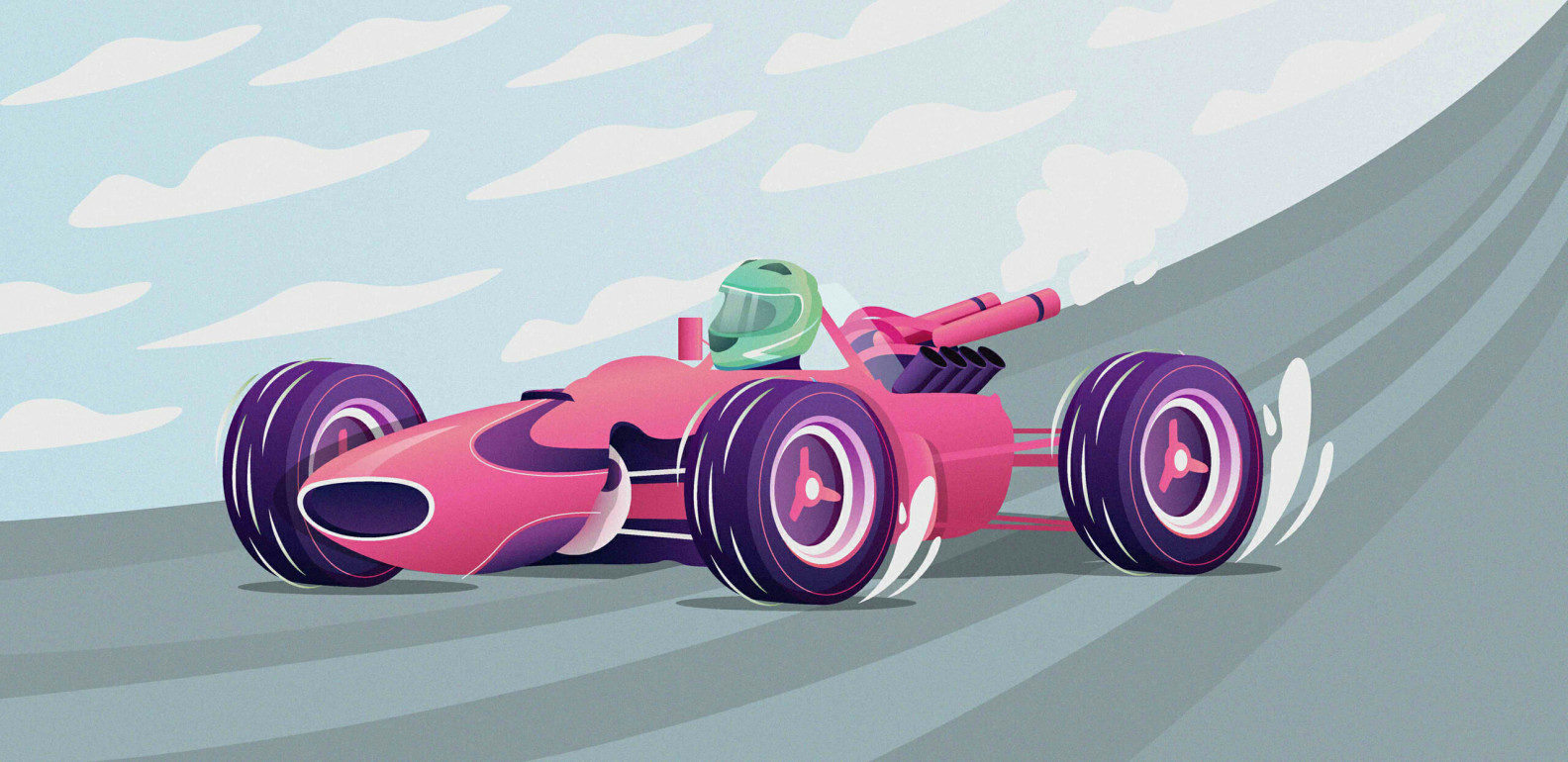 Formula 1 in 2021 – Everything you need to watch it live and free!
The Formula 1 World Championship marks the 72nd running this year. However, 2021 is quite different from the years before, and here's why!
The change in regulation that was supposed to happen last year will have to wait for another year due to the COVID-19 crisis. And while the rules remain more or less the same, we can witness some exciting add-ons for this season.
Some of the most significant changes include the cars' floors, the rear brake duct winglets on the vehicles, and shorter diffuser fences. Formula 1 also introduced its first-ever cost cap and sliding scale aerodynamic testing regulations.
Unlike before, there is a 60 minute limit to all practice sessions, and each driver can use up to eight exhaust systems per season. FIA also permitted the use of new materials.
So, if you are a Formula 1 fan, make sure not to miss this year's excitement!

Formula 1 schedule in 2021
To keep track of the Formula 1 races, you can check the official F1 schedule 2021.
| | | | |
| --- | --- | --- | --- |
| | Event | Date | Location |
| Testing | Formula 1 Aramco Pre-season Testing 2021 | 12-14 March  | Bahrain |
| Round 1 | Formula 1 Gulf Air Bahrain Grand Prix 2021 | 26-28 March | Bahrain |
| Round 2 | Formula 1 Pirelli Gran Premio Del Made In Italy E Dell'emilia Romagna 2021 | 16-18 April | Italy |
| Round 3 | Formula 1 Heineken Grande Prémio De Portugal 2021 | 30 April – 02 May | Portugal |
| Round 4 | Formula 1 Aramco Gran Premio De España 2021 | 07-09 May | Spain |
| Round 5 | Formula 1 Grand Prix De Monaco 2021 | 20-23 May | Monaco |
| Round 6 | Formula 1 Azerbaijan Grand Prix 2021 | 04-06 June | Azerbaijan |
| Round 7 | Formula 1 Heineken Grand Prix Du Canada 2021 | 11-13 June | Canada |
| Round 8 | Formula 1 Emirates Grand Prix De France 2021 | 25-27 June | France |
| Round 9 | Formula 1 myWorld Grosser Preis Von Österreich 2021 | 02-04 July | Austria |
| Round 10 | Formula 1 Pirelli British Grand Prix 2021 | 16-18 July | Great Britain |
| Round 11 | Formula 1 Magyar Nagydíj 2021 | 30 July – 1 August | Hungary |
| Round 12 | Formula 1 Rolex Belgian Grand Prix 2021 | 27-29 August | Belgium |
| Round 13 | Formula 1 Heineken Dutch Grand Prix 2021 | 03-05 September | Netherlands |
| Round 14 | Formula 1 Heineken Gran Premio D'italia 2021 | 10-12 September | Italy |
| Round 15 | Formula 1 VTB Russian Grand Prix 2021 | 24-26 September | Russia |
| Round 16 | Formula 1 Singapore Airlines Singapore Grand Prix 2021 | 01-03 October | Singapore |
| Round 17 | Formula 1 Japanese Grand Prix 2021 | 08-10 October | Japan |
| Round 18 | Formula 1 Aramco United States Grand Prix 2021 | 22-24 October | United States |
| Round 19 | Formula 1 Gran Premio De La Ciudad De México 2021 | 29-31 October | Mexico |
| Round 20 | Formula 1 Heineken Grande Prêmio De São Paulo 2021 | 05-07 November | Brazil |
| Round 21 | Formula 1 Rolex Australian Grand Prix 2021 | 19-21 November | Australia |
| Round 22 | Formula 1 Saudi Arabian Grand Prix 2021 | 03-05 December | Saudi Arabia |
| Round 23 | Formula 1 Etihad Airways Abu Dhabi Grand Prix 2021 | 10-12 December | Abu Dhabi |
How can you stream Formula 1 in 2021?
In the simplest terms, it depends on your location. Each country has different broadcasters with different rights to transmit F1 races. The same goes for India.
We have either Hotstar or Stars Sports which will be broadcasting Formula 1 races.

But what if you don't have a Hotstar subscription, nor do you want to take one out just to watch the races? Well, here's where things get complicated.
The most obvious solution would be to get an F1 TV subscription. However, it's very expensive, especially considering the service it is known for. Year after year fans complain about how bad F1 TV is, and year after year they promise us to fix it. Well, there's no reason to think this year will be any different.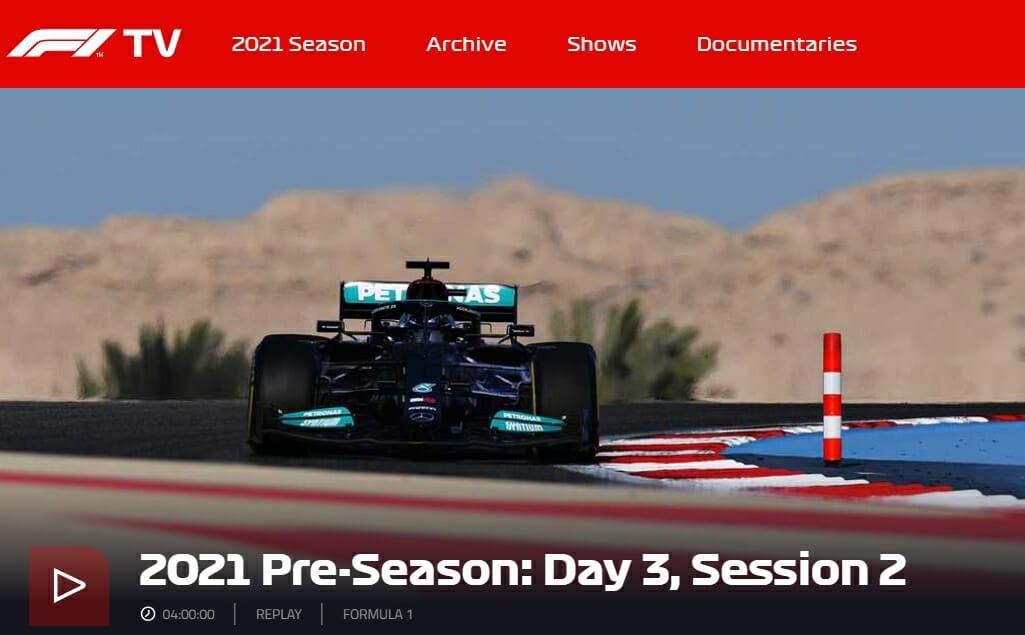 So now you're left with a decision: either take out a subscription to one of the streaming services or live a life of shady, poor-quality F1 Reddit streams.
But wait, there might be another option…
Is there a way to watch the Formula 1 broadcasts free this year?
Since 1991 German broadcaster RTL was the go-to platform for free Formula 1 streams.
Completely legal, completely live, and completely free — fans from all over the world flocked to RTL by any means possible to watch all of the races for free.
That's not the case anymore. Unfortunately for us, loyal Formula 1 fans, things have changed regarding TV rights.
National and international players caught wind of how much money they were losing and switched their focus to paid TV. So now all the F1 streams in Germany will be exclusive to the Sky Sports platform, which is much more expensive than Hotstar.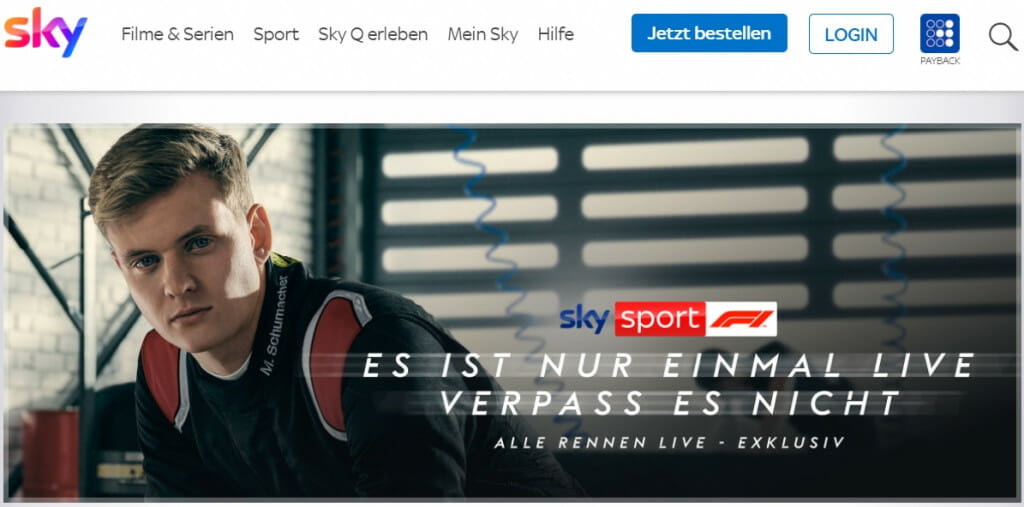 RTL will still broadcast four races this year, but that's it.
And that's not even the worst part!
In 2021, no country, except for Iran, will stream all of the season for free. And good luck getting access to their streaming services.
As you probably understood by now, the transmitting rights to F1 have been hoarded as never before.
But don't despair just yet. Some of the countries kept their right to broadcast at least some of the F1 races for free on their local channels and streaming platforms. So, in theory, you could get access to any and all of them if you had the right tools…
Hold on. Cancel that order on the satellite dish pointed in the general direction of Iran. We have a much better and a much more affordable solution.
Who is broadcasting Formula 1 for free in 2021?
As you have probably gotten by now, streaming Formula 1 this year won't be easy.
Every country will livestream a few select races that they have the rights to. The upside, however, is that if you are willing to put some time and effort in it, you can watch pretty much the whole season completely free!
Think: Pokémon, but with race cars.
And we are here to guide you through the process!
Germany
RTL may have lost its exclusive rights to stream all of the F1 races, but it will still showcase four of them.
This year, this will be the Imola race, the GP of Spain, the second race in Italy, and the Brazillian GP.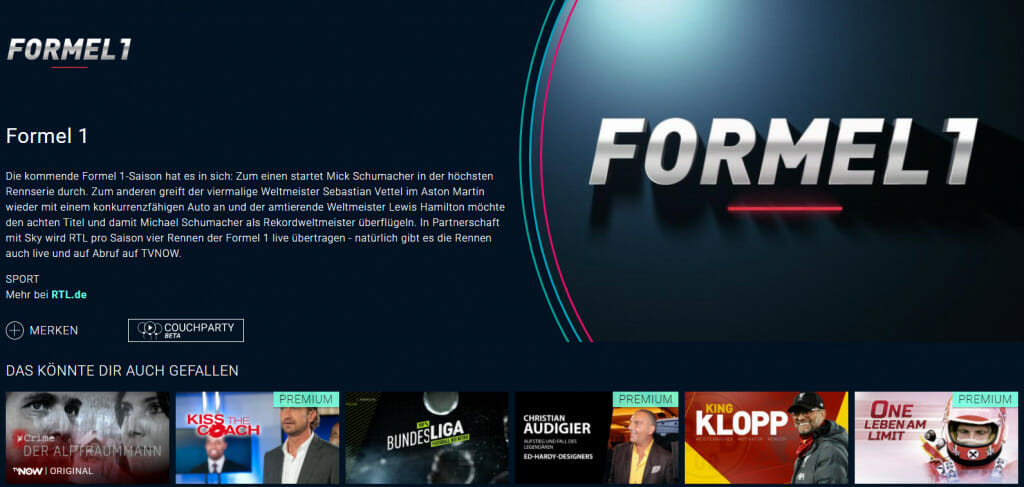 United Kingdom
Coming in second is Channel 4 from merry old England.

Want to know how to get Channel 4 in India?
This year the channel will stream the Silverstone GP completely free. On top of that, it will also showcase the highlights from all of the races for those who want to relive the most heart-pounding moments.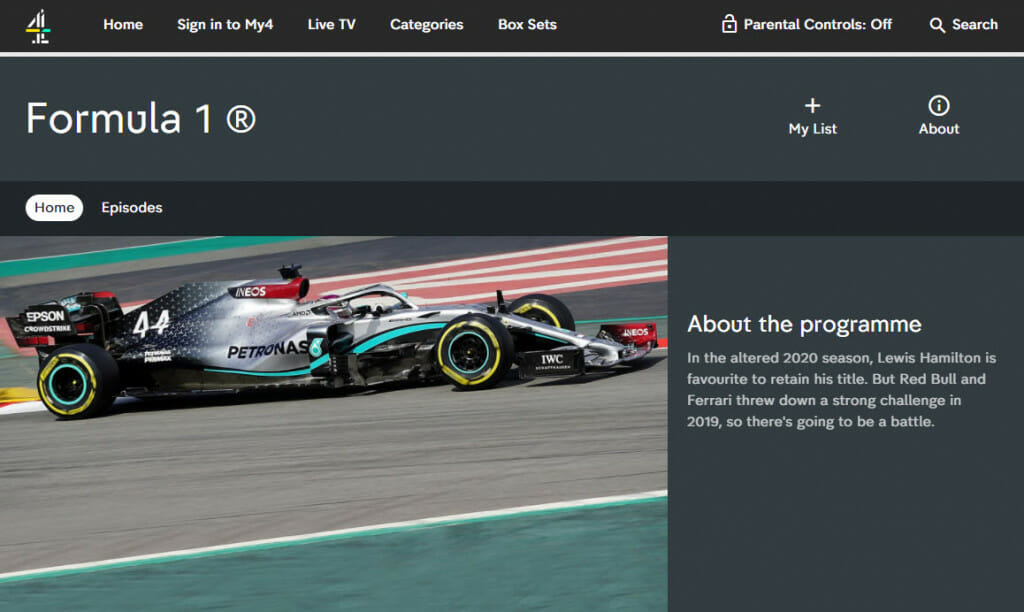 Hungary
Mediaklikk M4 Sport is probably our favorite pick this year. It will broadcast all of the F1 races for free online.
So if you want to get the full experience, this is the place to be. Better start brushing up on your Hungarian!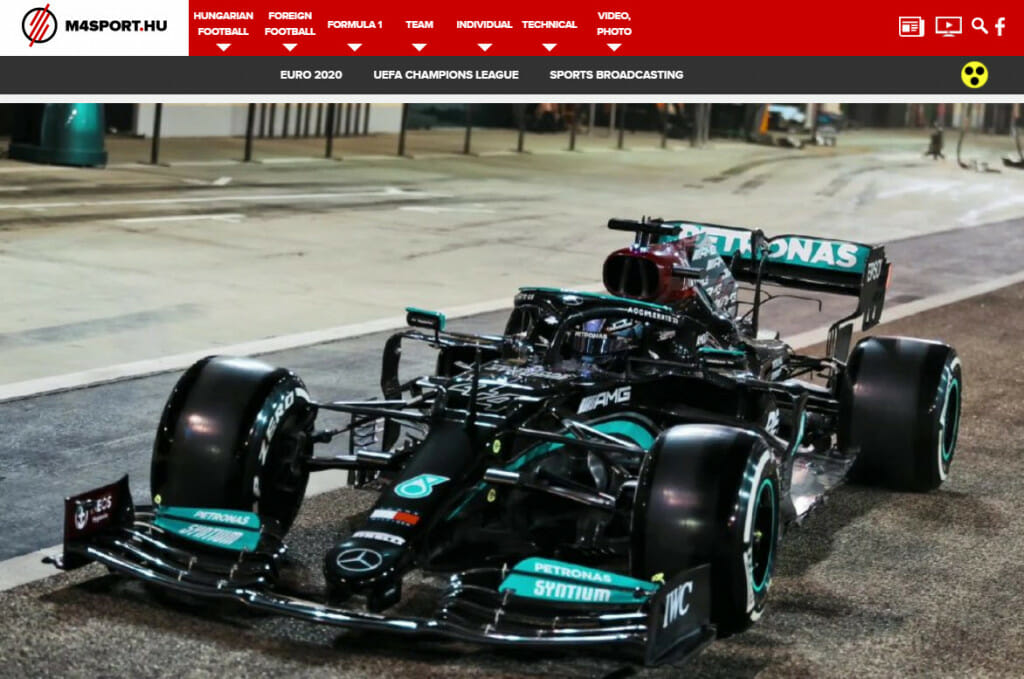 Greece
ERT Play will also be broadcasting all of the Formula 1 races for free and will also have you fighting the great language barrier reef.
This might be a tempting option, with all of the races being broadcast free, live and online, but we could never get the stream to launch. Well, here's hoping the Greeks will get it running by race time.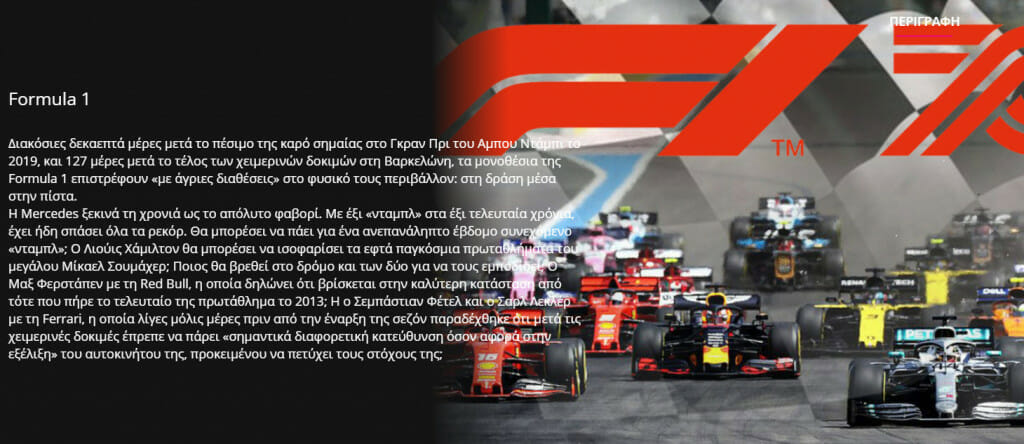 Australia
Network 10 (aka Ten Play) will broadcast the Australian GP, as well as showcase highlights from all the other races on their online platform.
Best of all, you won't have to guess what the commentators are saying!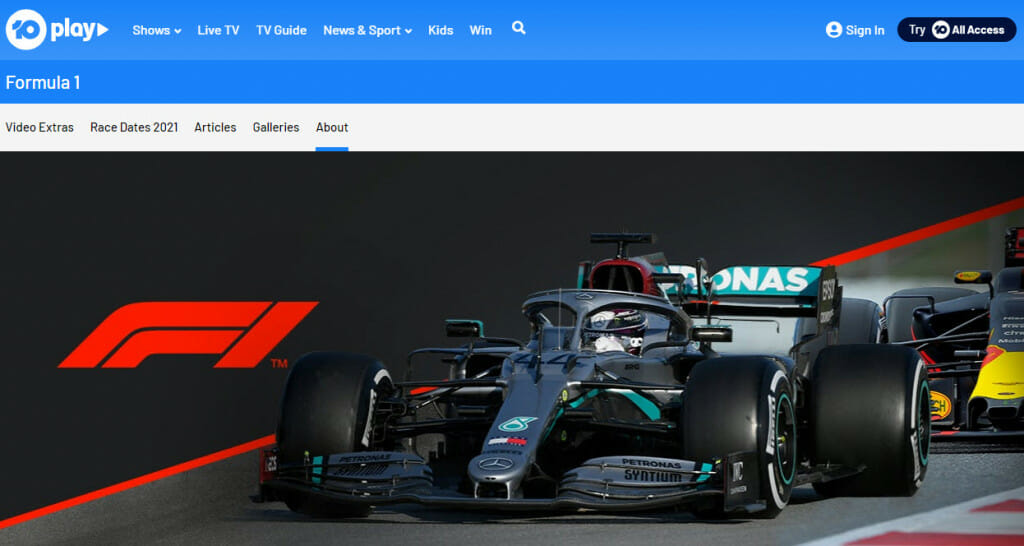 France
The French Channel 8 will showcase no less than four races completely free on their online streaming platform.
Those are the Monaco GP, the race at Paul Ricard, and two other races that are yet to be announced.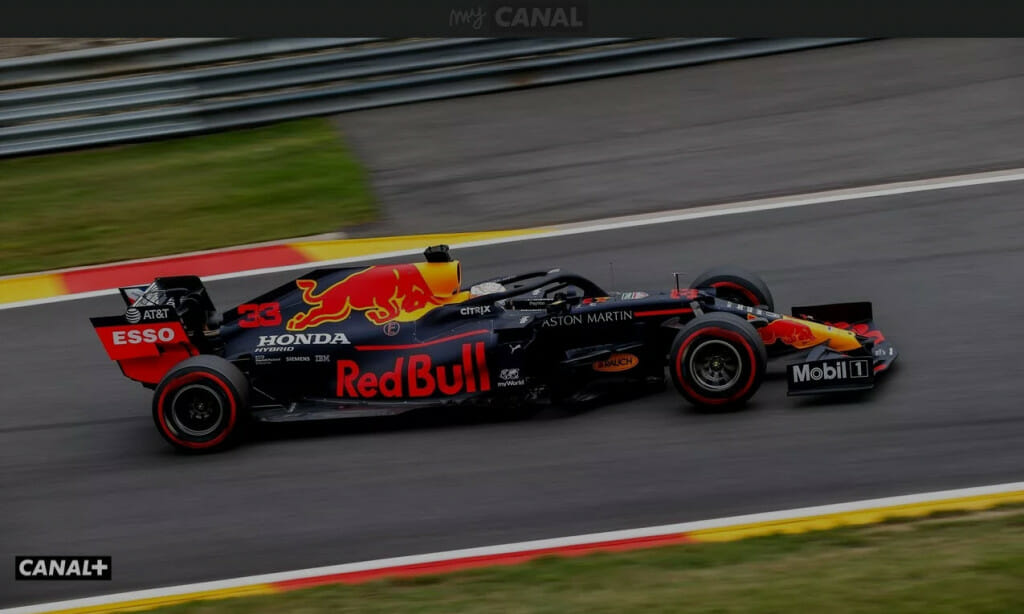 Now, you are probably thinking: That's all great and all, but I am in Delhi, not in Melbourne or Bucharest. How does any of this help me?
Well, wait for it…
So how can you watch Formula One for free?
So, we've figured out who's broadcasting Formula 1 and where. Now all that's left is getting access to all of those platforms.
It would be great if you could just open Channel 4 in your browser and enjoy the races, but all of these streaming platforms are local. Meaning, you won't be able to access them from India.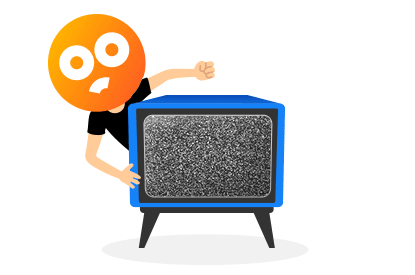 But as is the case with anything Internet, there is a workaround!
The easiest way to get unrestricted access to any, and maybe even all of these platforms is by using a VPN!

Don't know what a VPN is?
We'll tell you everything you need to know!
This incredible piece of software will allow you to virtually change your location and trick any website and any streaming platform that you are within range. And in turn, you will get access to all of the F1 streams you can handle!
Live, free, completely legit. This is much better than torrenting or looking for illegal, low-quality streams at the last moment.
What is the best VPN to stream Formula 1?
You may be thinking that just about any VPN will cut it. Actually, that couldn't be further from the truth.
First of all, if you want to catch all the free streams, a VPN should have a very expansive server network. Only this way you won't ever miss a race.
Second, we're not the only smart ones. Streaming services are well aware of VPNs and what they can do, and they are getting much better at blocking them. So you will need a VPN that can bypass these blocks, restrictions, and firewalls.
Last but not least, you didn't go through all this trouble to watch a circle spin. A VPN should be fast, reliable, and allow you to stream in HD wherever you are.
There may be a lot of VPN providers, but only one of them ticks all of these boxes. And that's NordVPN!

NordVPN
The Lewis Hamilton of the VPN world!
First of all, NordVPN has a well-established server network. It offers over 5,400 servers in 59 countries worldwide. So, no matter if you need to access Australia, Greece, or Mexico, NordVPN will provide.
NordVPN is also great for streaming because it combines Smart DNS and VPN technology. In other words, it can help you bypass local restrictions and unblock content.
While streaming services might block other regular VPNs, NordVPN's Obfuscation feature removes its footprint. In turn, it makes the provider invisible to blocks and firewalls.
Finally, NordVPN has the speed to rival that of F1 cars. With Nord, you will be able to stream in HD with none of that annoying buffering.
In other words, it doesn't get much better than NordVPN, especially for broadcasting F1.

First, you have to… get a VPN!
No doubt, we have seen a lot of changes with Formula 1 in 2021. But that should certainly not prevent us from enjoying the show.
Sure, you can go the general route — get a paid subscription to one of the local broadcasters, or look for online streams that will be a nightmare to sit through even if you find one.
But why not give a VPN a try? Legal, live, free — this is every F1 fan's dream!