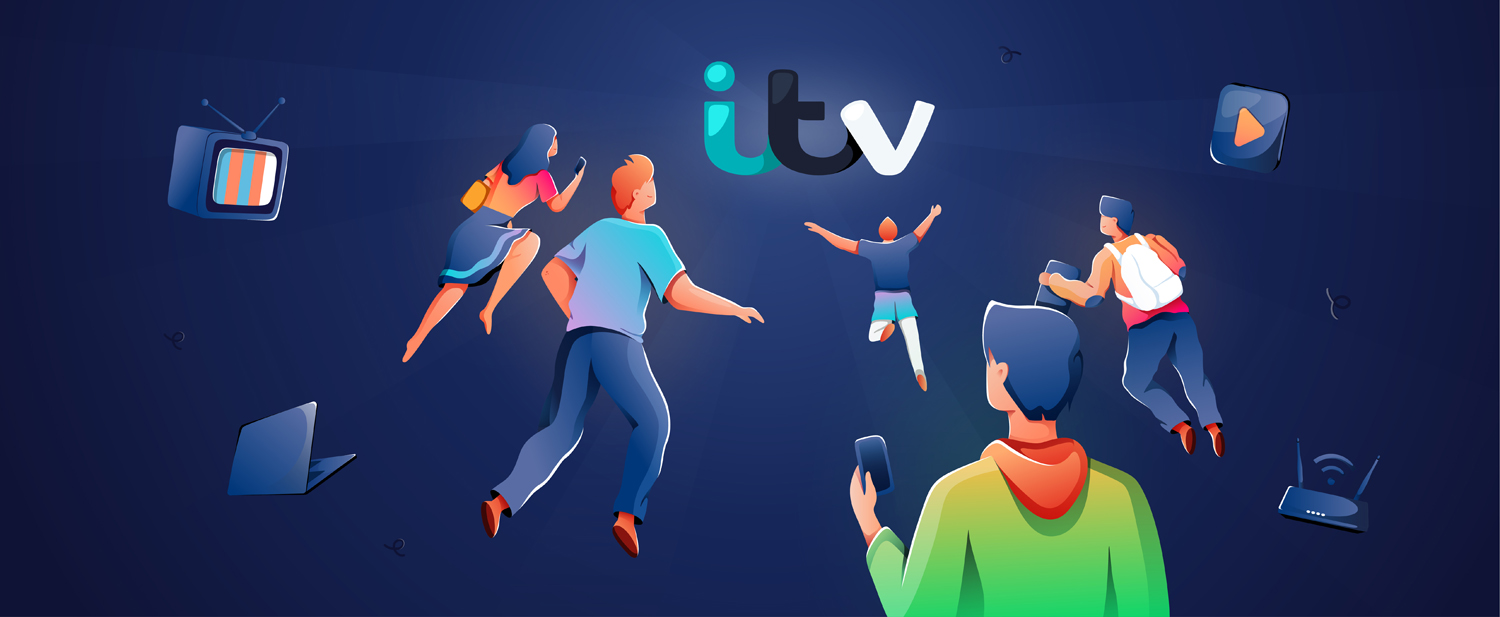 How To Watch ITV HUB In India?
ITV HUB is one of Britain's most widely used streaming platforms. Considering how most streaming services cost an arm and a leg to show diluted content, ITV HUB provides exclusive content for free!
Yes, you heard that right. Exclusive, premium content for free! This IS as good as it gets.
Furthermore, ITV HUB works essentially like any other online video-on-demand streaming service but it's also accessible on cable, mobile, online, and IPTV.
So you can watch Des, Midsomer Murders, and Celebrity Juice along with a whole host of other exciting British shows whenever you want. All you have to do is create an account and start watching whichever show catches your eye.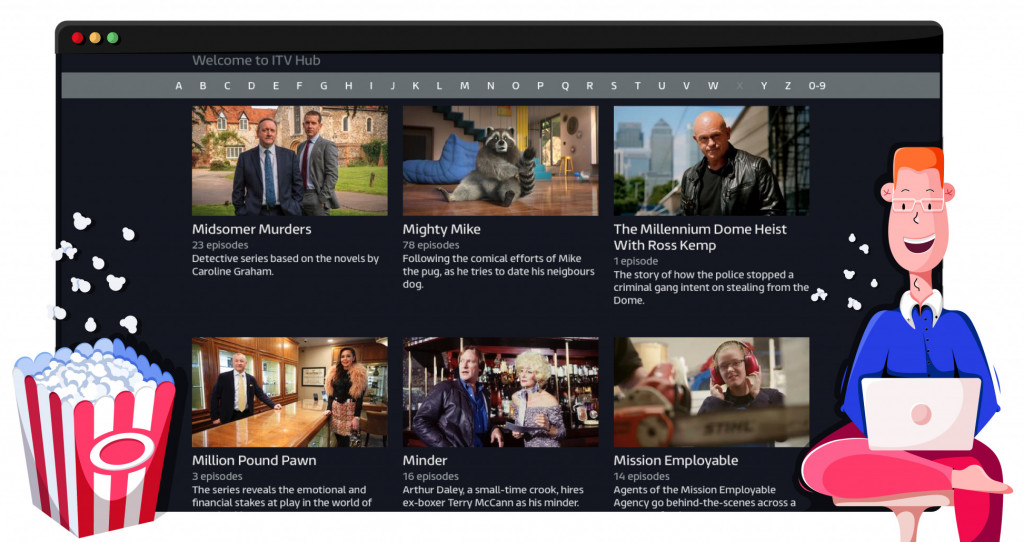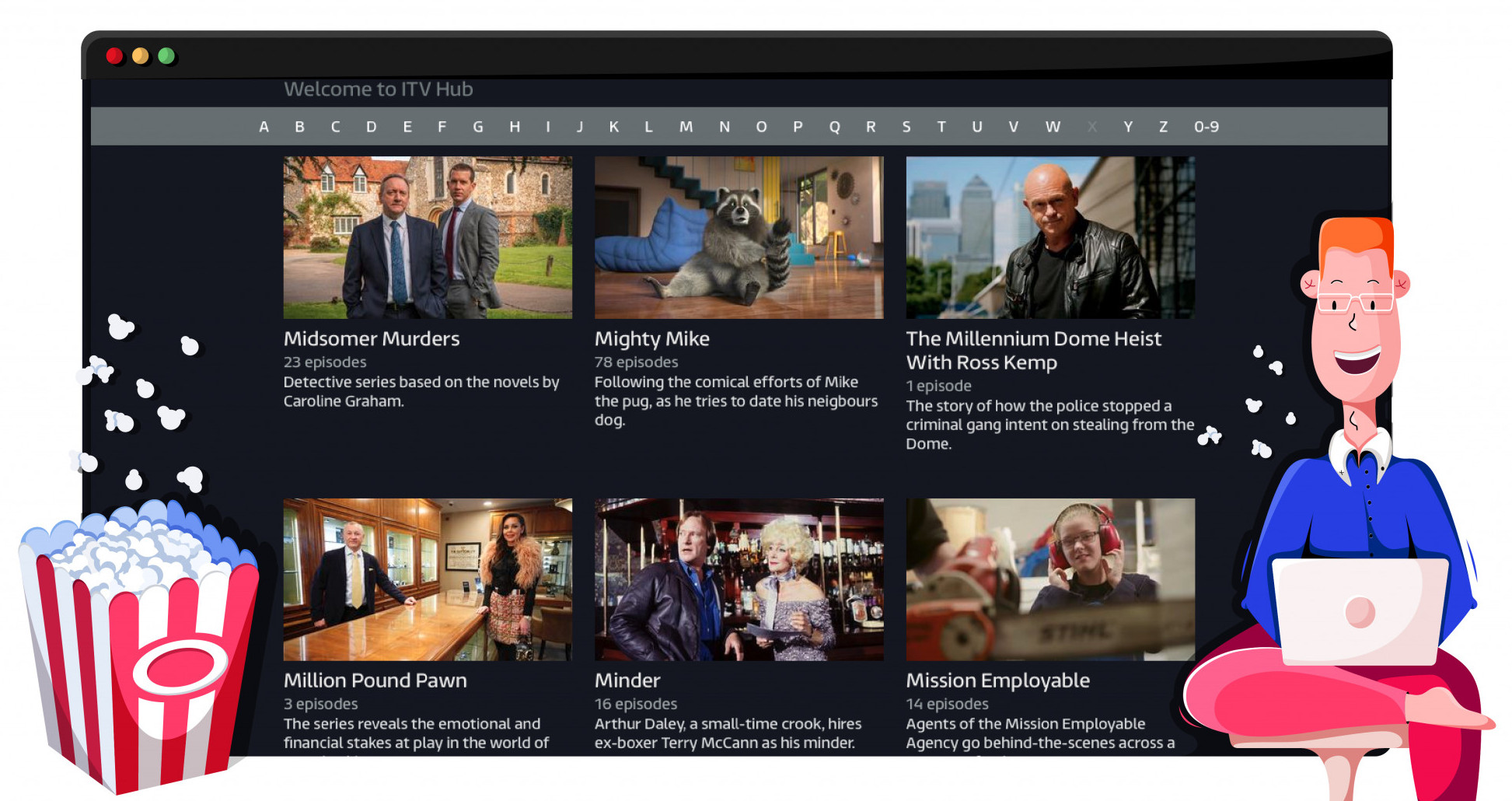 However, ITV HUB  isn't just another one in a long list of run-of-the-mill streaming services. It notifies you about ongoing news stories, provides sneak peeks of your favorite shows, and fills you in on what's going on behind the scenes.
Calm down, ITV. Are you running for the best streaming platform award?
So let's delve deeper into the awesomeness that is ITV HUB and, more importantly, how you can tune in and enjoy it.

What's on ITV HUB?
The better question would be, what's NOT on ITV?
Long story short, it has everything you would want to watch, alongside some unique exclusive shows that have gained a following of their own!
For example, Love Island is the talk of the town. And it has been going on for 7 whole seasons now. The British dating game show is scandalous, naughty, and full of drama. And it's available to watch on the platform for free.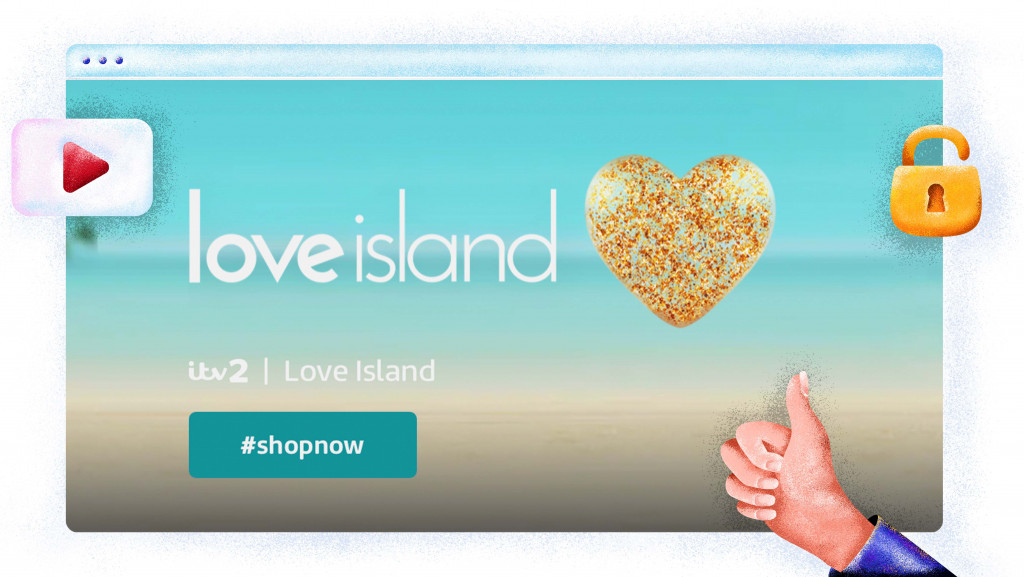 Another great show that you have to watch before kicking the bucket is Coronation Street. The show is a British classic that has been on air since the 60s. It is synonymous with the ever-changing British culture and has stood the test of time.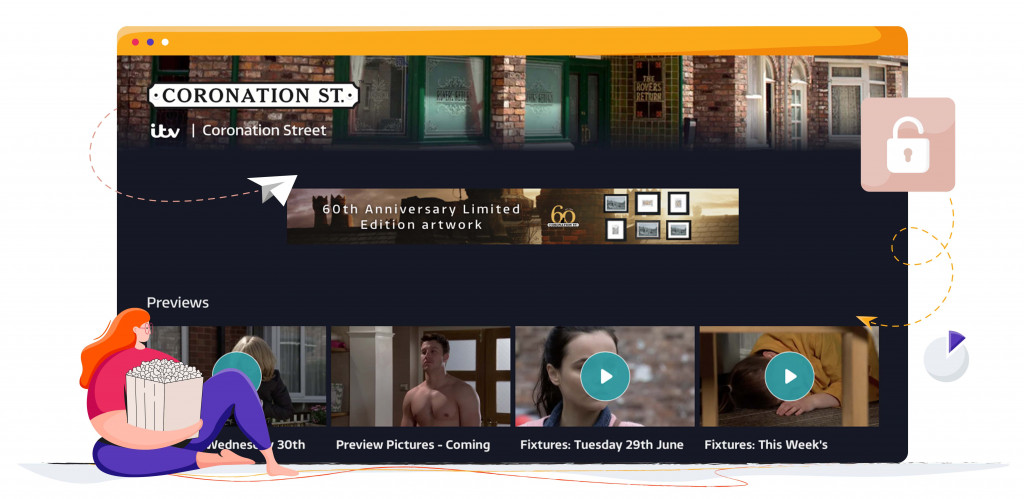 But the awesomeness doesn't stop there. Another exciting feature of UK's ITV is that it provides users with a selection of random episodes from a particular show to help decide if it's worth watching.
Oh, and did we not mention multiple times that it's free?
Well, mostly anyway. Some content and features can only be accessed if you pay a small fee for them. But that hardly matters, since most of what ITV HUB has to offer is free to access anyway.
Sports streams
You may be wondering: If it has most of the old shows, what is so special about ITV, and why would I want to get it?
Well, besides the exclusive content we can't get enough of, it also broadcasts several PPV and live sporting events — yes, including the Premier League.
Sports broadcasting rights keep shifting every year with no rhyme or reason, so it's hard to say what's going to be on ITV HUB this particular year. But depending on the phase Mercury's in (that's our best guess at how sporting rights work) you can watch IPL, Formula 1, Tour de France, International Football, even the NFL on occasion. For free!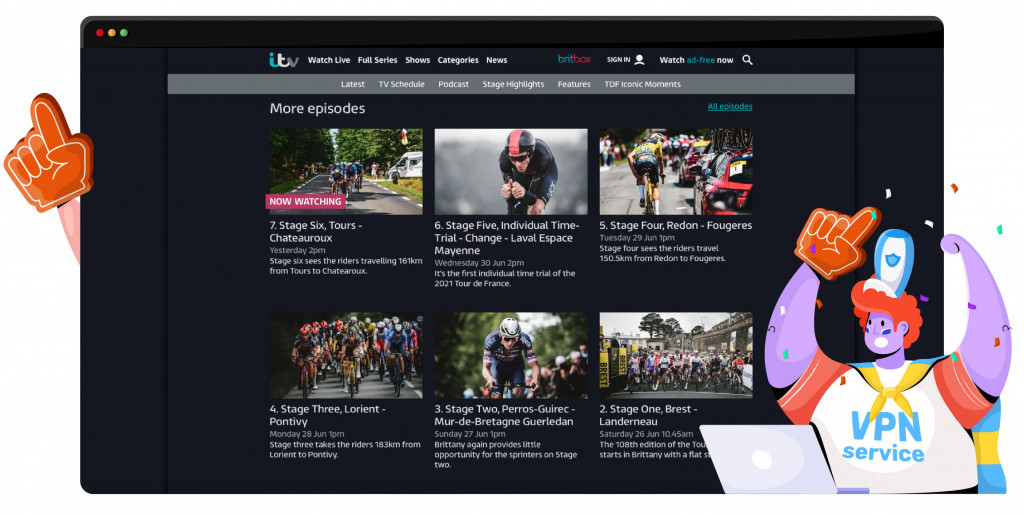 Sports? For free? What is this?! What plain of existence are we on right now? ?
You get the picture. ITV HUB is awesome, and you should watch it.
Trust us.
We haven't been able to peel our eyes off the screen ever since we heard of the platform ourselves. It turned us so British, we're writing this wearing monocles.
Can You Get ITV In India?
Unfortunately, there is not an ITV India, as the platform only works in the UK.
You will be able to access the site, browse through it, and even register on it, but if you try watching anything, it will simply say: "This video is not available right now."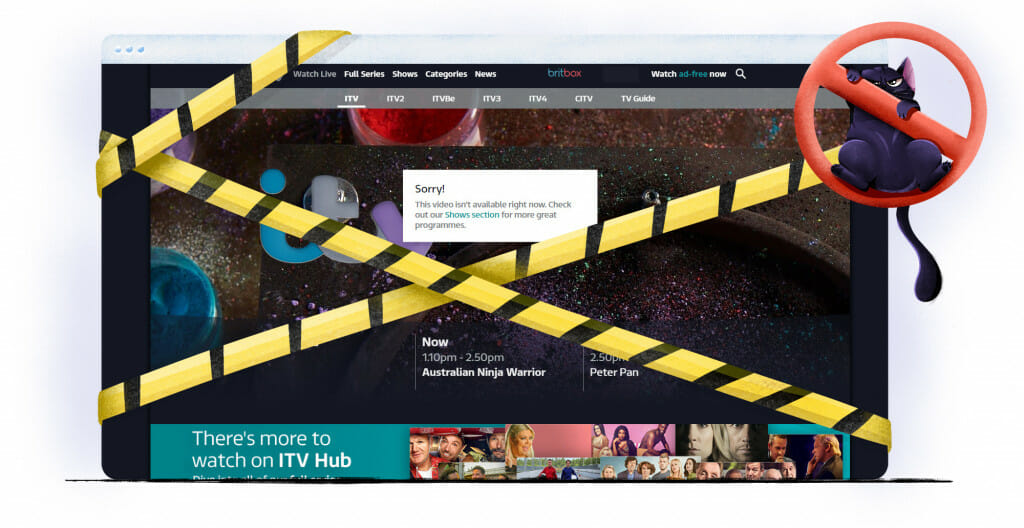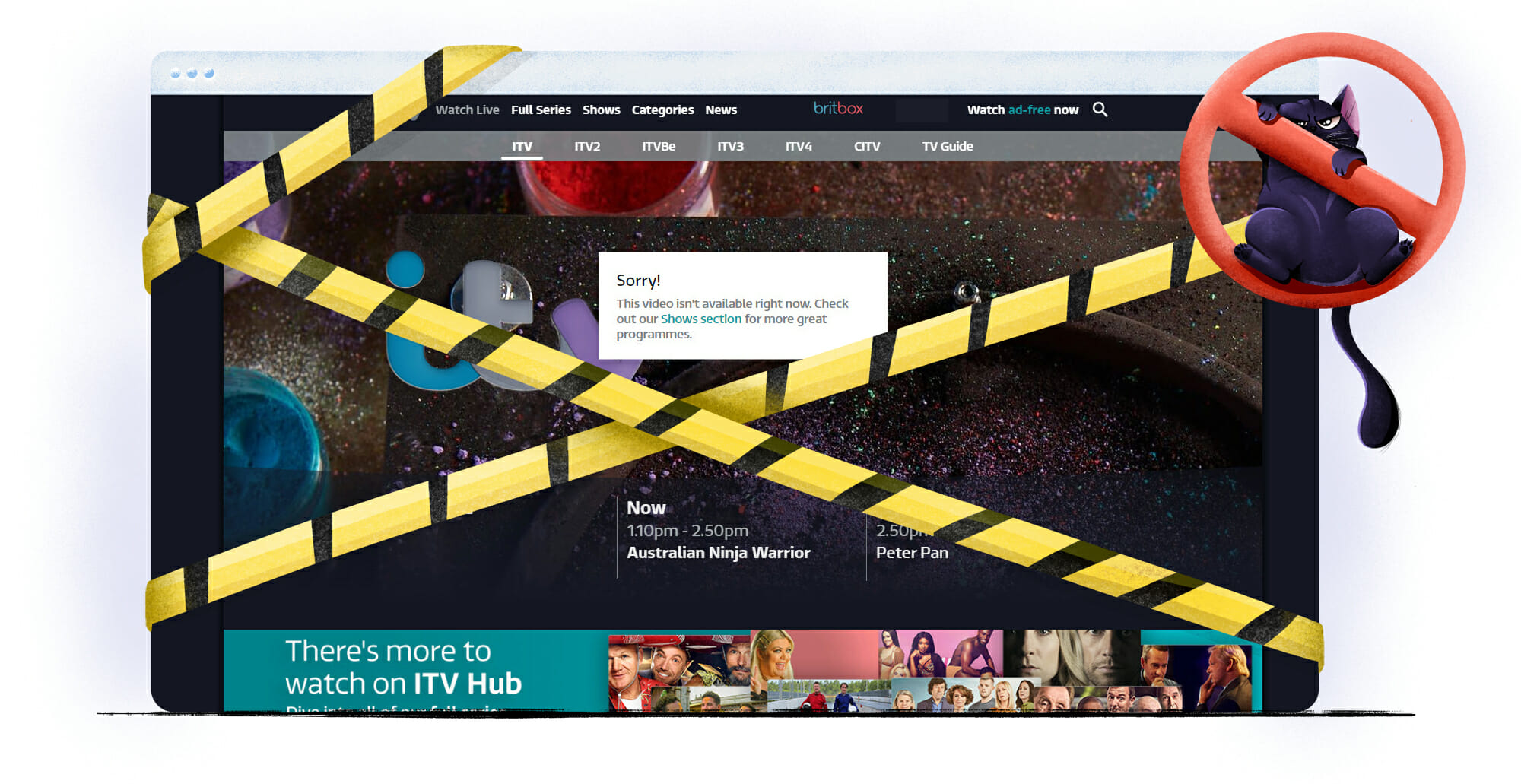 There will be no prompt telling you to stop trying. So you can sit there till the paint dries, waiting for it to start, but you will just be told to keep trying another video.
Oh, the humanity…
How Can You Get ITV In India?
Still here? You probably know that this isn't an opportunity you can afford to miss. So, if you would like to watch ITV shows in India, you will have to trick the platform into thinking you are watching from the UK.
Unfortunately, there aren't too many options available for one to be able to do this. But, instead of moving to Britain, you may want to consider some of the solutions modern technology has to offer. And the best option is pretty straightforward: find a reliable VPN with multiple UK-based servers.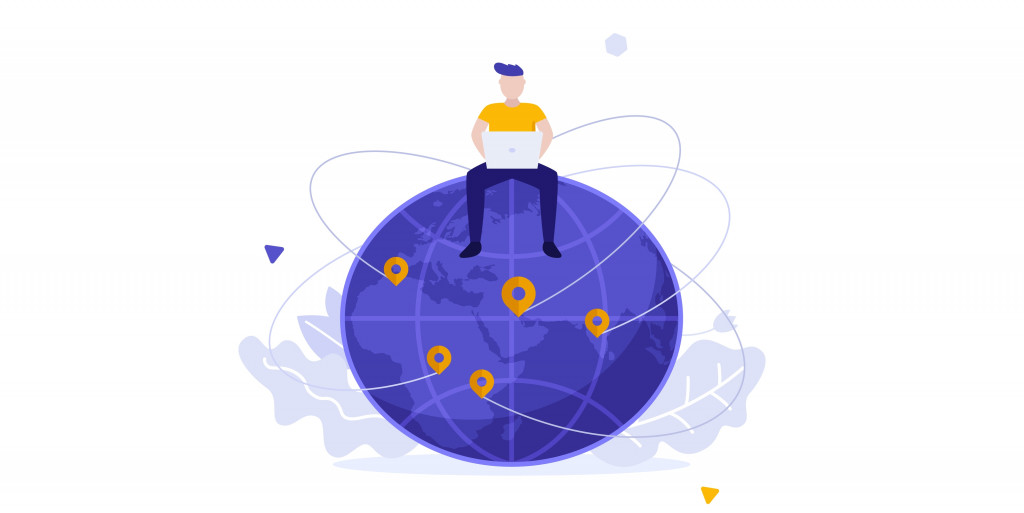 And even though several VPN providers offer UK servers in particular, we've made it simpler for you. We have tested many and concluded that the all-time best VPN, in this case, would be Surfshark.
Why Surfshark, you ask? We'll give you a few reasons:
Surfshark is the best VPN for streaming purposes,

period

! All its servers are stable and fast, making it the most suitable candidate for those who want to stream shows online.
Even if you have some connectivity, latency, or spiking issues due to being so far away, Surfshark has the multi-hop option. This relays your connection through two servers. Even though this is mostly for security reasons, it helps to improve your connection speed.
And even though ITV HUB doesn't have the rigid blocks that make it nearly inaccessible, it does not mean they won't tighten up their security shortly. However, even if that happens, Surfshark will still get through the blocks.
We also recommend it because it is arguably the most affordable VPN out there – and definitely worth the investment.
Still need convincing!
We're absolutely sure that Surfshark can solve all your streaming problems!
The Process Of Accessing ITV HUB In India
It's pretty simple:
1. Get Surfshark, connect to a UK server, and create an account on ITV HUB.
2. Do not panic when they ask you for your postcode — use a UK postcode generator, and you will be set. ITV doesn't check the location accuracy, because come on, it's just streaming! You won't find MI6 outside your house with handcuffs.
3. Next, you will have to confirm your email and watch whatever you would like to.
4. If you want to sign up for ITV HUB+, you will need to choose a payment option supported by the site.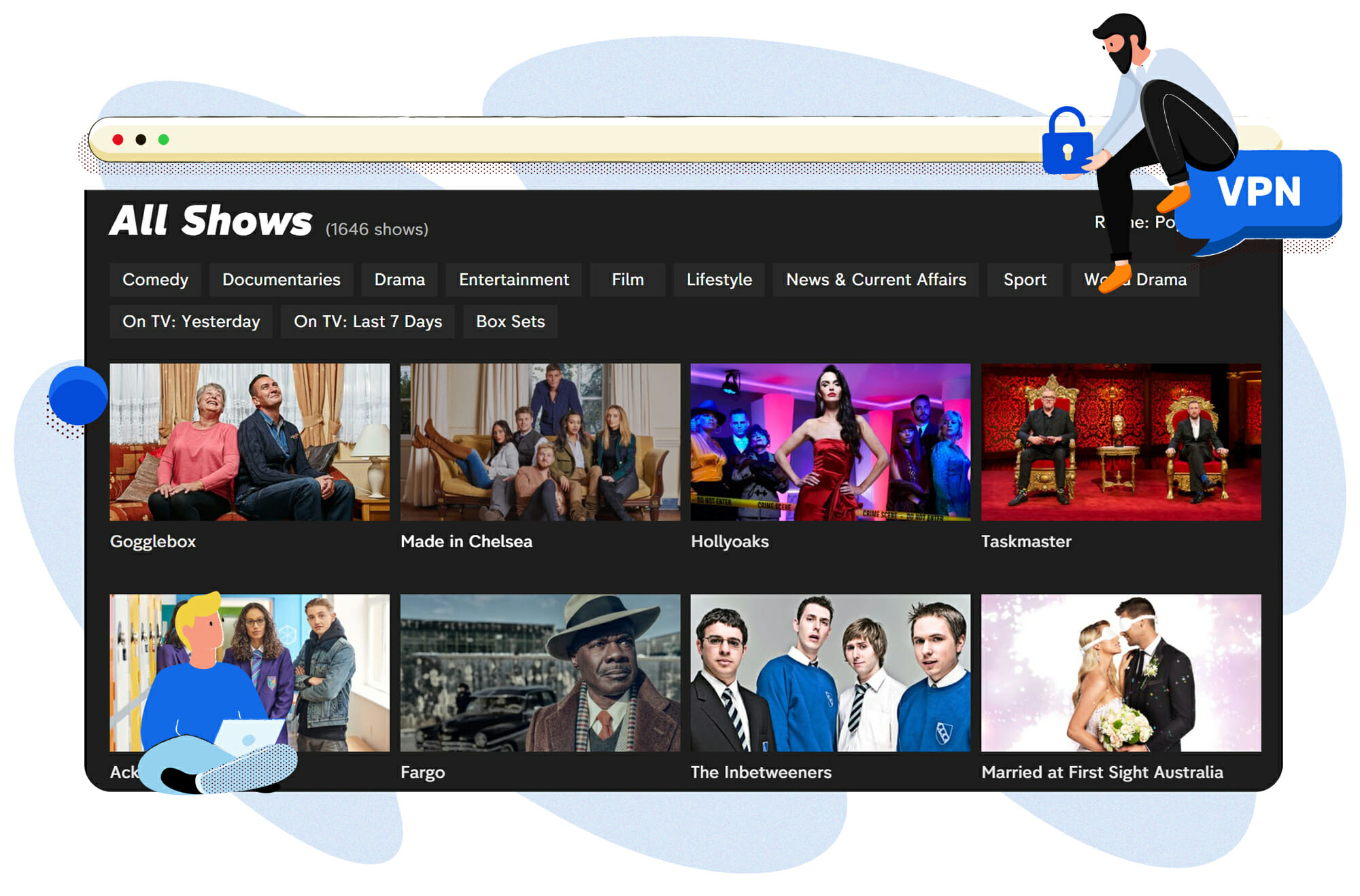 Watch ITV Live In India
If you love watching events in real-time, but you happen to be in India, and most platforms aren't accessible there, you still don't have to worry.
With the simple steps we've laid out before you, you can watch ITV live streams and other ITV shows anytime you would like.
So, get going and watch your favorite shows without anything stopping you.