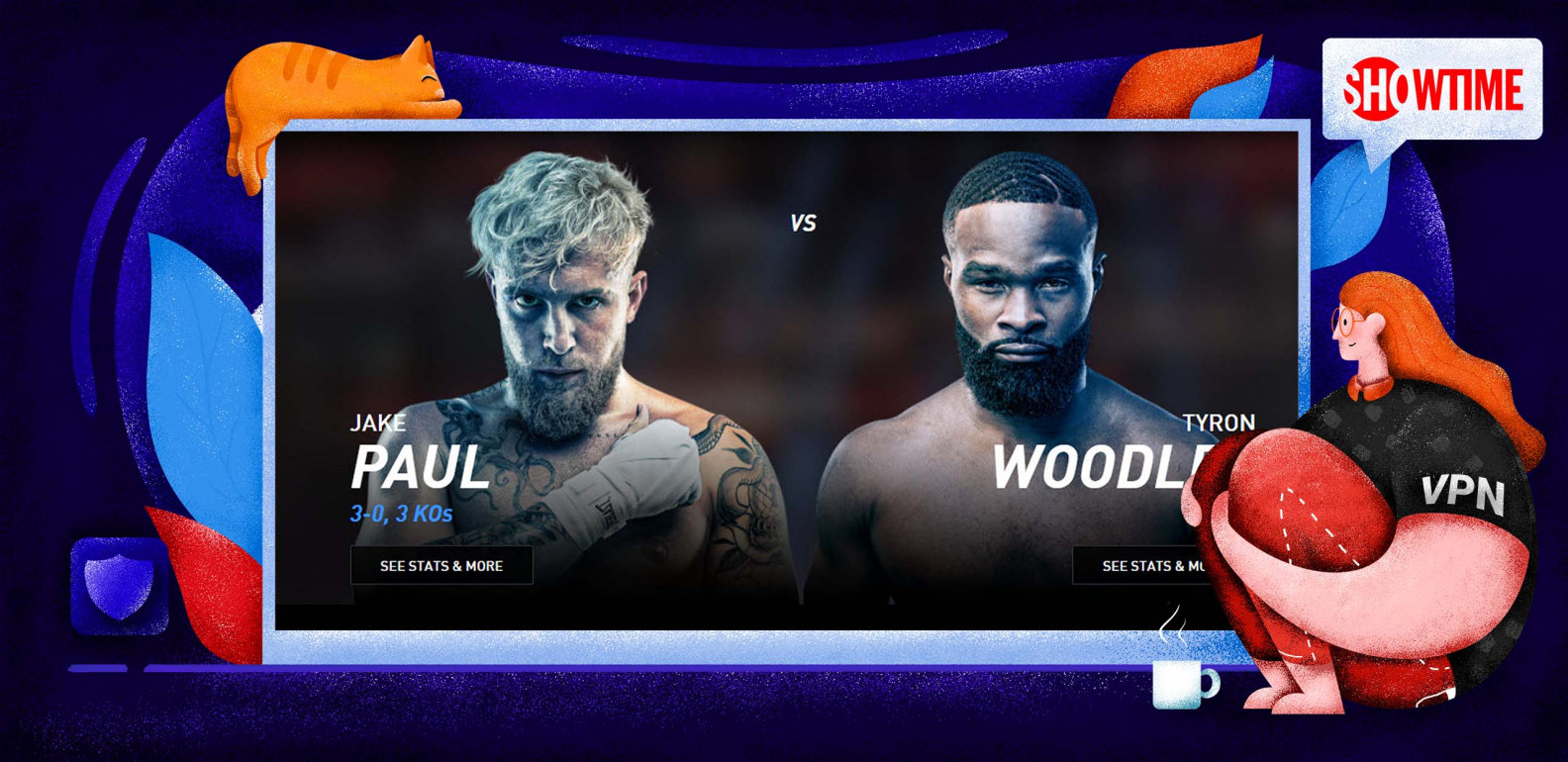 How to stream Jake Paul vs. Tyron Woodley?
Well, get hype. Jake Paul makes his fourth professional boxing appearance on Sunday, the 29th of August.
To be honest, most of us thought the Paul brothers would run out of steam by now. But while YouTube's worst bully is looking for someone else to start beef with, the undefeated Jake Paul is getting ready for his next and, possibly, toughest challenge yet.
Up until now, Jake has faced Ben Askren, Nate Robinson, and AnEsonGib, and won all three times. And it's not just that, Jake has produced two knockouts and six knockdowns over three rounds in two pro fights, backing up his bravado in the ring. Take that, haters (?).
However, this time, he will be facing a former UFC champion, Tyron Woodley.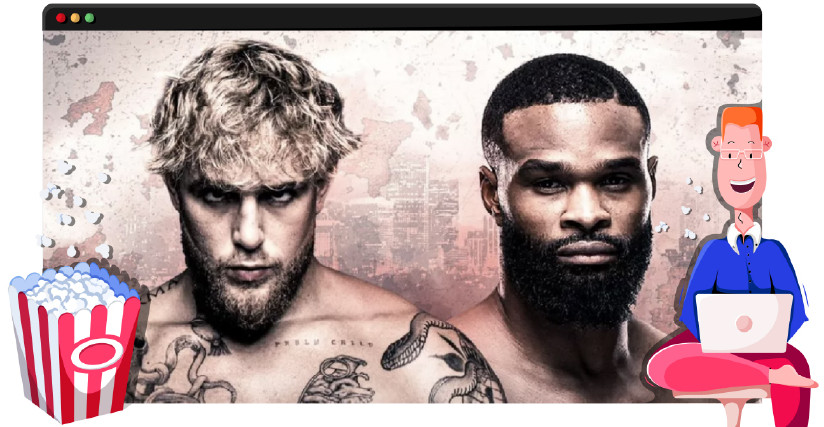 Woodley was the UFC welterweight champion for over three years, during which he has defended the title four times. Not only that, but Woodley presents himself as 'the man who can restore the reputation of combat sports, which has taken a battering at the hands of the Paul brothers.'
So is this going to be it? Will Woodley finally shut the YouTuber up? Will it be the same scenario as the Logan and Mayweather fight, where the boxer just got a bunch of money thrown at him for showing up? Or is "The Problem Child" actually here to stay as a professional boxer?
Regardless of what you may think or which side you might be on, the Paul brothers still know how to attract attention and stir drama. And everyone seemingly has an opinion about the fight.
So the real question is probably not whether you want to watch the fight for yourself, but rather how would you go about doing that?

Want the answer right now? In one word: Surfshark!
So can you watch the fight in India?
Let's get the where and when out of the way first.
The Jake Paul vs. Tyron Woodley fight is set to begin at 5 PM Pacific Time (PT) on the 29th of August or 5:30 AM India Standard Time (IST) on the following day (30th of August).
Paul will fight in his hometown at Rocket Mortgage FieldHouse in Cleveland, Ohio.
As of now, the fight will stream in the US, UK, and Australia.
The fight will be a pay-per-view event on Showtime in the US. So, if you want to watch it, you'll need to invest a bit. More precisely, it will cost you a hefty $59.99 to tune in.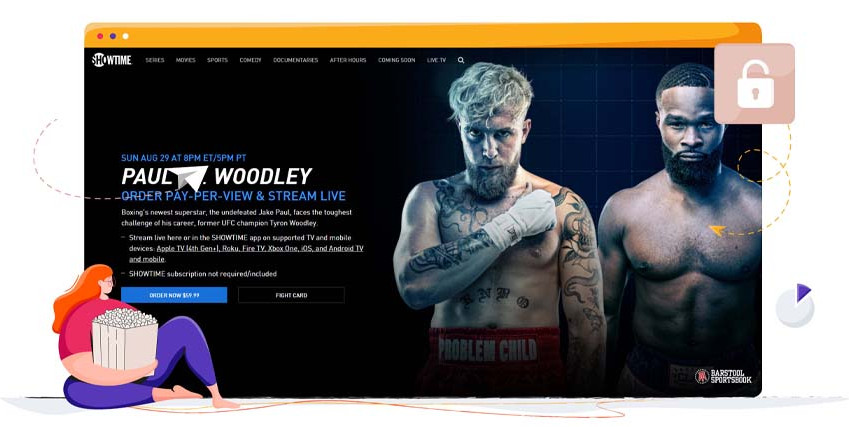 A better alternative is to watch the fight on Kayo Sports Main Event or Main Event from Australia, costing much more palatable $29.95.
The same applies to the UK, where BT Sport Box Office has the rights to stream the event. You can join for £16.95 or €29.99 if you're in Ireland.
But what about India?
See, such events are pretty exclusive. The organizers don't rush giving rights to "whoever." Instead, they charge premium prices for the streams.
So, the only way to watch the long-awaited fight is to tune in from the US, UK, or Australia. Or, well, find a way to pass for someone tuning in from those countries.
Interested? Well, we've got just the solution!
Fine, how do I do that?!
This is the Internet… and the fact that something is restricted, banned or exclusive means nothing to those who know the secret to unblocking streaming platforms.
And no, we're not talking about shady Reddit streams, 144 px Arenavision links with ads that don't close or watching the fight through a reflection in some other YouTuber's glasses. No, we are talking about enjoying the streams the way they should be. And watching Jake Paul get the bruisin' he's been cruisin' for has to be done in Ultra HD.
So, what's the solution?
You got it right; it's a Virtual Private Network (VPN). With this little piece of technology that takes roughly a minute to download and install you can convince any streaming service in the world that you have the right to view its content.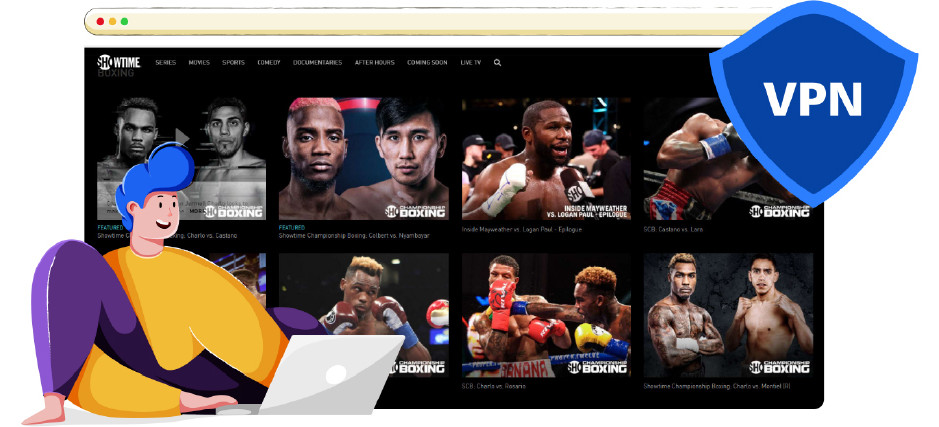 OK, but which one should you choose? It's not like streaming platforms have not figured out what VPNs can do and ban them as well. And given how many VPNs there are on the market these days, it doesn't make guessing which one will work any easier.

Not to worry!
We've gathered our favorite VPNs in one place!
There are lots of VPNs to choose from on the market. However, for this particular mission, Surfshark definitely wins by a knockout.
And, unlike Mayweather, we are definitely not being paid to last all eight rounds. There are specific reasons why we think, nay, know that Surfshark is the best VPN for this:
Surfshark is definitely one of the best VPNs for streaming, that's able to unblock virtually any streaming platform and bypass any restriction.
It has a vast network of servers in the US, which gives you plenty of options to stream and unblock any platform you want.
Surfshark is one of the fastest VPNs we've tested, which means you will have no trouble watching Jake Paul get what's coming to him even from India.
Surfshark
The best way to watch the fight from India!
Plus, Surfshark is simply awesome. If it were a person, it would have probably been able to take on both of the Paul Brothers at the same time.
Is that all?
Unfortunately not. Surfshark is a superior VPN provider, but it can only get you that far.
As you've probably guessed by now, the Paul vs Woodley stream is pretty exclusive, which means it will be harder to access than Jake Paul's mansion.
First of all, all of the platforms we've mentioned only accept payment options from the countries of their origin. So there will be no paying for Australian Kayo with an HDFC card.
But this is us we're talking about. And even if we don't know how to unblock all of the streaming platforms, we definitely know how to unblock the best of them.
We'd recommend going with Showtime. Not only is it the original and exclusive rights holder to the even in the US, but we also know it works with Surfshark like it's nobody's business. And also, we know how you can pay for it!
Head on over to our friends at US Unclocked and get yourself an awesome prepaid virtual bank card as fast as one of Woodley's right hooks.

Get your virtual US bank card today!
Then head on over to Showtime, contemplate whether you are willing to throw away that much money on one spoiled YouTuber's ego trip, and get yourself an exclusive subscription to the fight.
Hey, if the fight ends up being disappointing, at least you'll be able to boost your own YouTube career by reacting to it.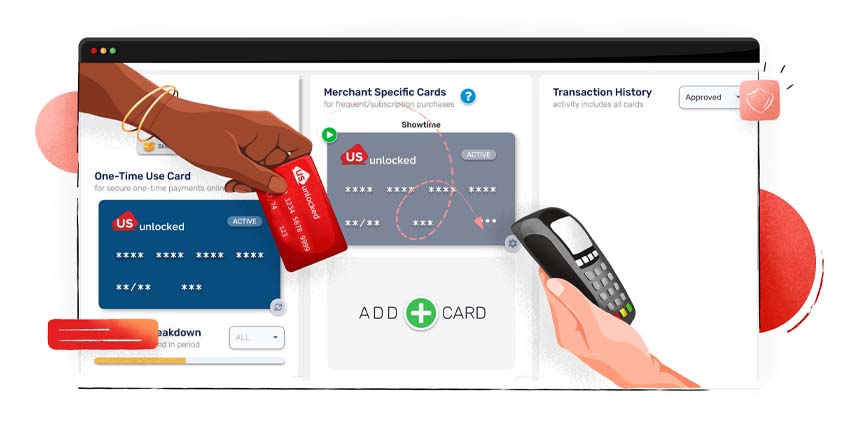 That's a wrap-up, but who will get a knockout?
We're lucky there's a loophole that allows you to tune in to the fight from India. The two secret ingredients are a VPN that works and US Unlocked.
So now that you're all set, all you have to do is brace yourself to see seven billion videos leading up to the even from Jake's YouTube channel and tune in on the 29th to finally see who wins.
We've already got a ticket and can't wait to watch Jake get pummelled. But who's side are you on?