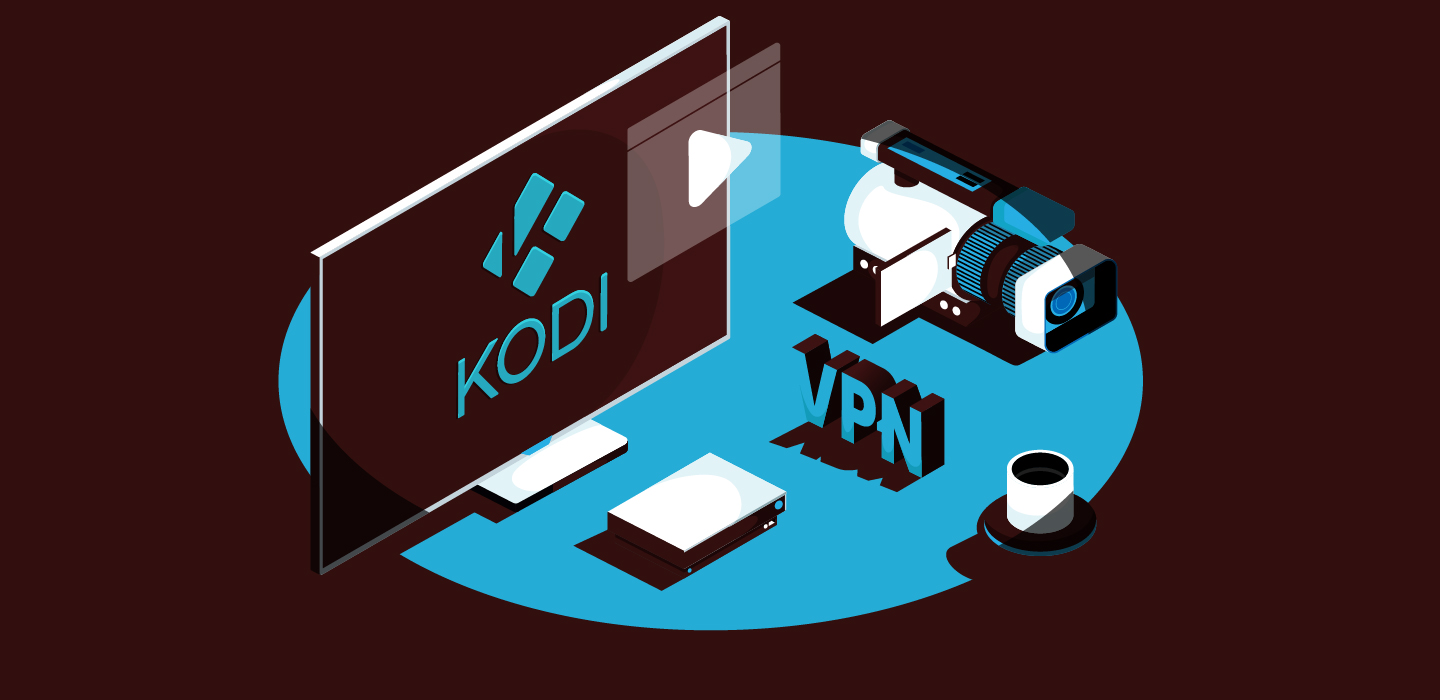 How to Use a VPN with Kodi to Get the Best Experience?
Previously known as XBMC, Kodi is an open-source and completely free media player software created by a non-profit consortium. It is a versatile entertainment solution that can be used for streaming and storing videos, movies, podcasts, music, and more.
Since the software is open-source, you can write your own code to add extra features. Kodi is platform-agnostic which means that it's available for almost all operating systems including macOS, Windows, Linux, iOS, Raspbian, and Android.
Kodi users rely on the software to enhance their Smart TV experience and access video and audio content that's not available anywhere else.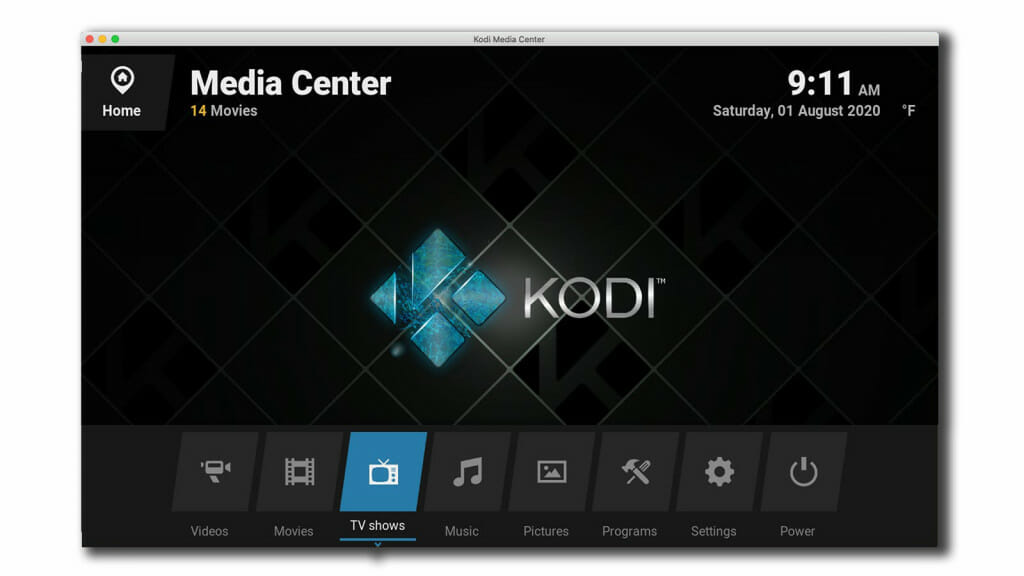 But did you know you can make Kodi even better? Here's how you can do that with an amazing piece of software called a VPN.
Why use a VPN with Kodi?
Since Kodi is open-source software, any third-party can add code that can lead to a security or data breach. That's why Kodi users should be thinking about anonymous browsing.
Using a VPN with Kodi means you can conceal your IP address and other personal information from anyone who might be searching for a security vulnerability.
Moreover, you can also make the most of the other benefits that come with a VPN.
For instance, legal add-ons on Kodi are often geoblocked which means you cannot access them from certain countries. A VPN allows you to overcome such censorship, which will allow you to enjoy all the services such as Netflix and BBC iPlayer.
Another advantage of relying on a VPN is for those people who live in countries without net neutrality where ISPs or governments are likely to throttle the internet speed of streaming services. A VPN ensures that nobody can see what you are doing.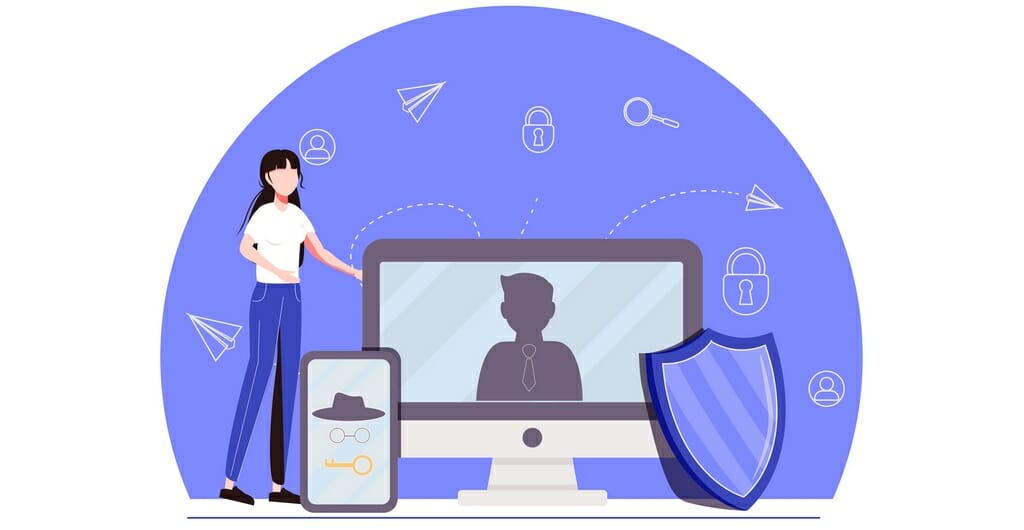 What makes a VPN for Kodi great?
Prior to making your final decision, ensure that the VPN you are going for offers all the critical features. And these include:
1. A VPN should be user-friendly and compatible with Kodi. Don't forget that not all VPNs support Kodi so it is crucial you make the right choice.
2. The VPN should have top-tier encryption and other industry-standard security features to ensure your online security. Add-ons on Kodi can make your devices and network vulnerable so relevant security is a must-have.
3. It should offer a large and diverse variety of servers and IPs so you can access Kodi from anywhere. Services are often blocking content due to regional licensing issues and it can be quite discouraging if you can't access your favorite content. Access to a wide range of IPs and servers increases your odds to watch and listen to anything you want.
4. It should be able to circumspect geoblocked content. Licensing deals and other issues force Kodi to implement region-based censorship which reduces the quality of the streaming experience on Kodi. A good VPN will be able to overcome this challenge.
5. It should have peer-to-peer support as many Kodi users rely on that feature to limit security vulnerabilities and decentralization of service.
6. The VPN should be compatible with a wide range of devices including laptops, personal computers, tablets, smartphones, and smart TVs so you can stream your favorite content on anything.
You have to keep in mind that there is a wide range of VPN services out there including free variants that claim to unblock Kodi and provide high-level security but don't live up to their promises.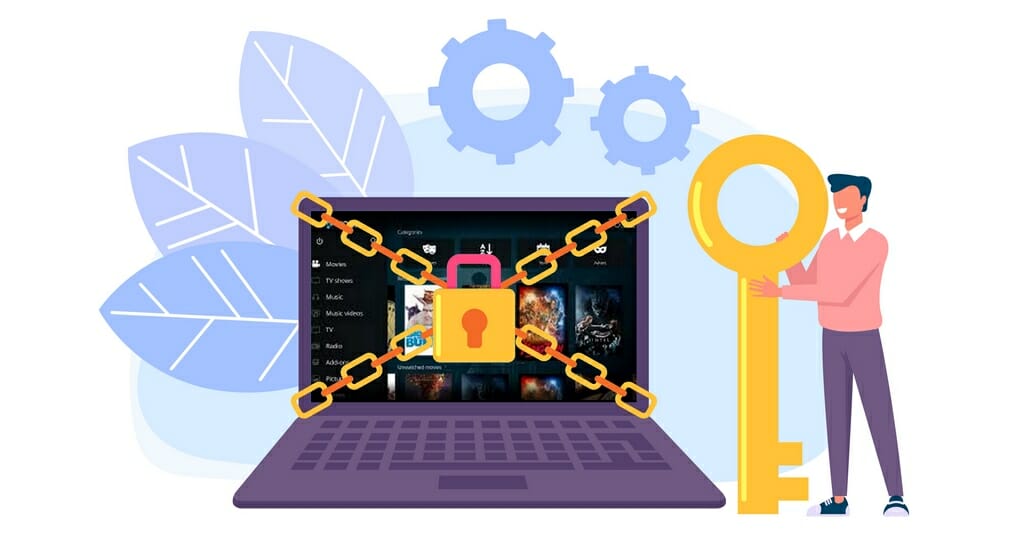 There are very few legitimate VPNs that allow you to get the best experience out of Kodi. And here are some of the best ones.
If you are searching for the best streaming experience on Kodi, it would be difficult for you to find a better VPN than NordVPN. This is the top VPN for Kodi as it doesn't only offer the best combination of exceptional security, performance, speed, and reliability but has a comprehensive knowledgebase that assists you in setting it up with Kodi.
And here are but a few other features that make NordVPN awesome for Kodi:
It has 5400+ servers in 59 countries.
It unblocks any streaming service you want.
Has IKEv2, OpenVPN, and WireGuard protocols.
1-Month money-back guarantee.
CyberSec, Onion-over-VPN, Double VPN, and other advanced features.
If you are searching for a fast, secure, and reliable VPN, ExpressVPN is a great alternative that can provide you with all the qualities and features of a high-end VPN. It delivers amazing speeds for online streaming and offers:
A diverse and large number of servers in different countries.
Fast speeds for streaming and offers great security.
Apps for different desktop and mobile operating systems.
The fastest VPN for streaming with Kodi!
With one of the most diverse and vast server parks, PureVPN allows you to access Kodi from anywhere anytime.
PureVPN also has a dedicated Kodi app you can rely on, among other things which include:
A free 7-day trial with a money-back guarantee.
P2P support and unrestricted access to content.
6,500+ servers across 140 countries.
Windows, Mac, Android, iPhone, Linux, Chrome, and Firefox apps.
Multi-logins, dedicated IP, split tunneling, and kill switch.
Why is a VPN Better than Add-Ons?
Many of the add-ons are developed by third parties that turn into a liability for Kodi. This is why, the service's reputation has been damaged time and time again by malware, distribution of illegal audio and video content, and other security vulnerabilities.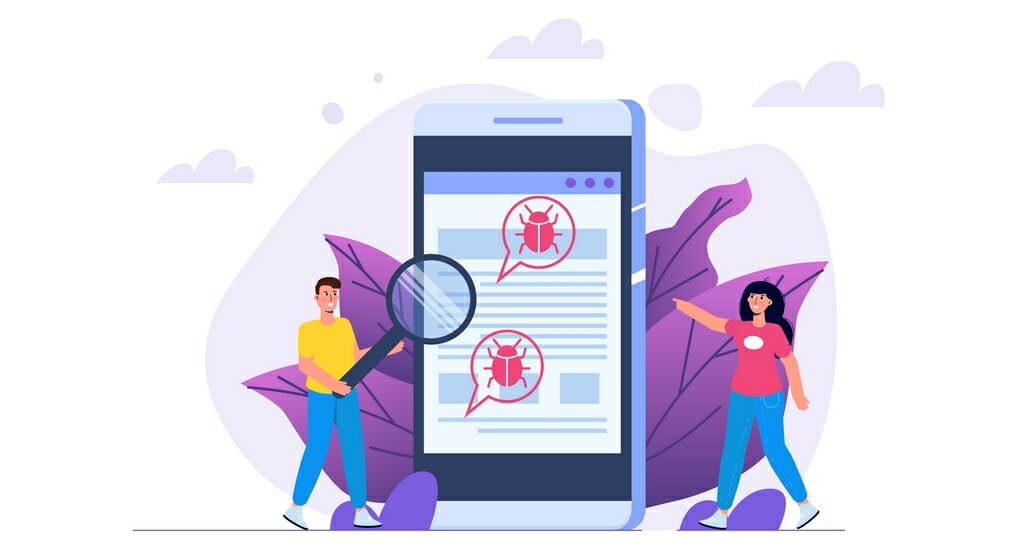 Many Kodi-boxes didn't have any adequate tech support. While others straight-up sold user data without their consent because users had no clue that these add-ons were actually illegal and not supported by Kodi.
That's exactly why you are better off using a VPN with Kodi.
VPNs: The way to go with Kodi
Kodi can offer a great entertainment experience with its massive library of video and audio content.
However, due to the open-source nature of the software, security and regional accessibility can be major issues as third-party individuals are adding features that aren't always well-intentioned or perfectly executed.
That's where using a top VPN for Kodi can ensure you enjoy the service anywhere anytime.