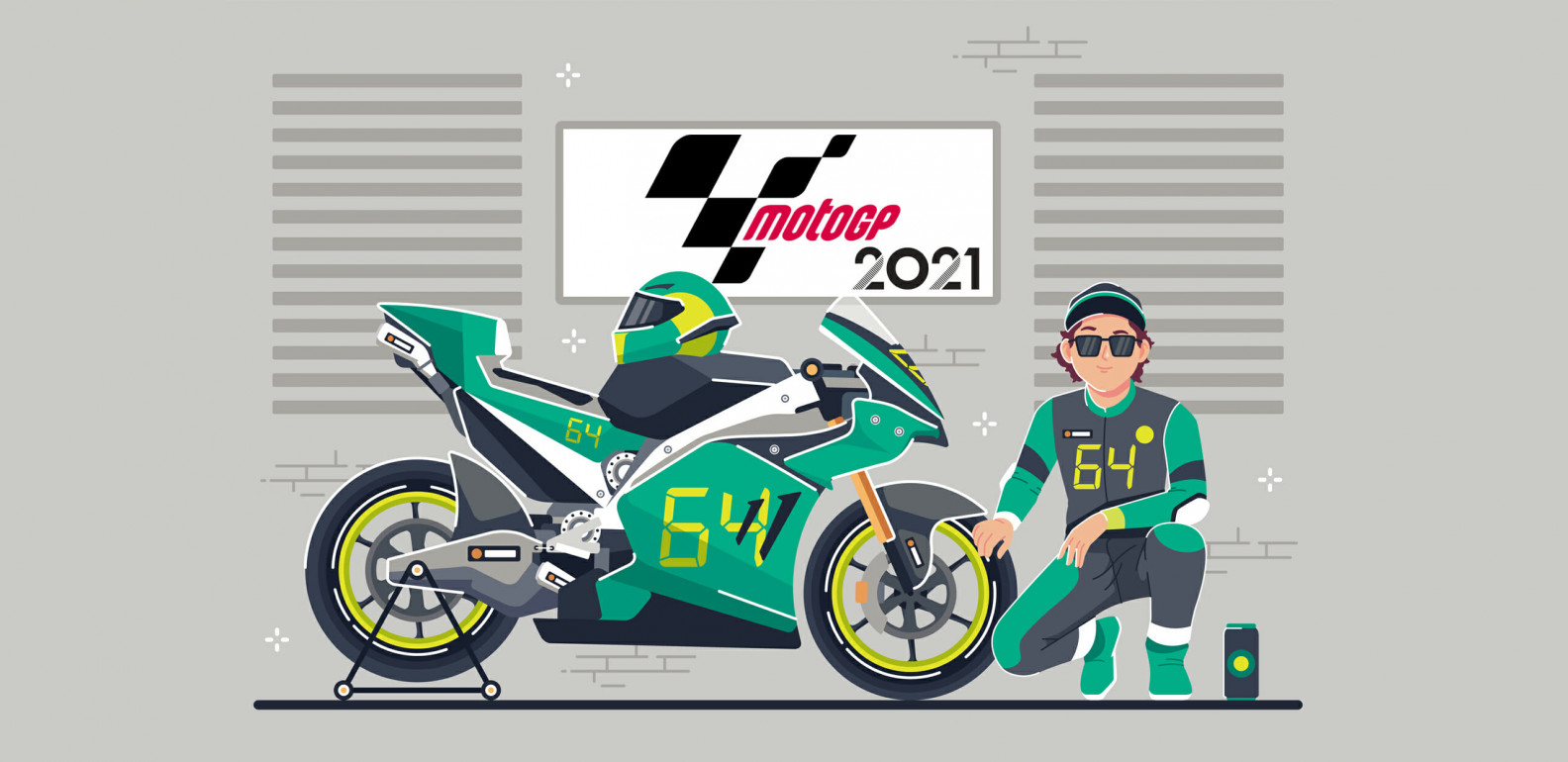 How to Stream MotoGP 2021 for Free
With the pandemic affecting schedules of almost all sports events and leading to the cancelation of many, the sports fans are keeping their expectations low. The same was the case with MotoGP fans after the Portugal season concluded last year.
However, in a fresh turn of events, MotoGP announced the beginning of what is going to be an action-packed season in Qatar last weekend.
The new season kicked off with Vinales sweeping the opening win for the Yamaha squad. And the paddock remains in the Middle East for a second round at the Losail International Circuit this weekend.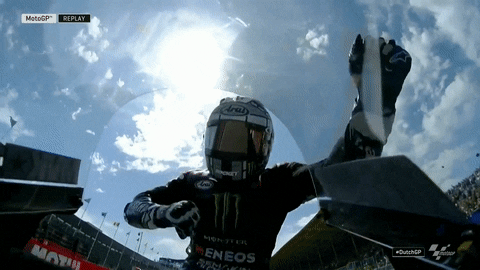 Another highlight of this season is the expected return of eight-time Grand Prix Champion Marc Marquez who was sidelined by an injury last year.
While Jack Miller and Francesco Bagnaia of the Ducati squad are all set to make waves, eyes are on Tech 3 KTM Factory Racing with Michael Oliveria's phenomenal victory at the Red Bull Ring in 2020 raising morale for the team.
Even though the schedule was tweaked because of the unyielding pandemic, all signs point to fans having one hell of a season!

The MotoGP 2021 Calendar
After the inaugural race in Doha, Qatar with the first two races, MotoGP has released the schedule with locations up until November 2021.
There are two races scheduled in April, three in May and June. There will be only one race in July, and two in August and September. October will feature a total of four races.
The last definitive race is scheduled for November 14 in Valencia while the rest are yet to be announced.
Here is how the MotoGP 2021 calendar is looking so far. Though it is subject to change.
| | | |
| --- | --- | --- |
| Race Date  | Grand Prix Race | Circuit |
| 18 Apr | Portugal GP | Algarve International Circuit |
| 2 May | Spanish GP | Circuito de Jerez-Ángel Nieto |
| 16 May | GP of France | Circuit Bugatti |
| 30 May | Italian GP | Mugello Circuit |
| 6 Jun | Catalunya GP | Circuit de Barcelona |
| 20 Jun | German GP | Sachsenring |
| 27 Jun | Dutch GP | TT Circuit Assen |
| 11 Jul | GP of Finland | Kymi Ring |
| 15 Aug | GP of Austria | Red Bull Ring |
| 29 Aug | British GP | Silverstone Circuit |
| 12 Sept | Aragón GP | Motorland Aragón |
| 19 Sept | Misano GP | Misano World Circuit Marco Simoncelli |
| 3 Oct | Motul GP of Japan | Twin Ring Motegi |
| 10 Oct | Thailand GP | Buriram International Circuit |
| 24 Oct | Red Bull Australian Motorcycle GP | Phillip Island Grand Prix Circuit |
| 31 Oct | Malaysia Motorcycle GP | Sepang International Circuit |
| 14 Nov | Valencia GP | Circuit Ricardo Tormo |
How can you stream MotoGP in 2021?
While television audiences in India will have the opportunity to live stream the race on SonyLiv Channel and JioTV platform, for years the go-to platform to stream MotoGP races for us was Eurosport. Convenient as that may be, with Eurosport broadcasting all of the races live, it is still a paid platform not everyone has the luxury to enjoy. Plus, Eurosport is not broadcasting practice races.
So say you want to cheer on some MotoGP this year. Are you supposed to run out and get Eurosport, and then realize that you're stuck with a channel you have nothing else to watch on?!
---
Since COVID-19 has rendered 2021 an unpredictable year, the streaming rights to sports events are all over the place.
Sport streaming providers have also recently realized that they have been losing millions due to illegal streaming. And now when money is tight even for the giants of the industry, MotoGP has decided to purge as many illegal broadcasts as possible.
It's definitely become more difficult to stream MotoGP for free. But it's as definitely not impossible.
With MotoGP streaming rights going to different broadcasters in different countries, some people around the world got luckier than others. And you can join them if you know who is streaming what, where and how you can tune in.
Don't worry, we are here to help!
Who is broadcasting MotoGP live and free in 2021?
Channels worldwide will be broadcasting the MotoGP races for free.
And with a bit of effort and know-how, anyone from India can take advantage of these streams.
Austria and Germany
Servus TV will be covering all the races live in Austria & Germany.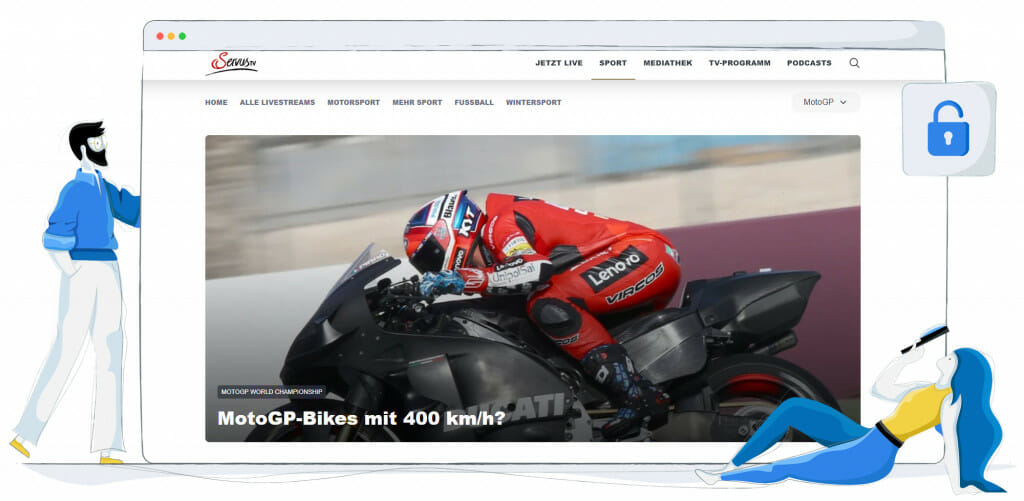 Switzerland
In Switzerland, SSR SRG will be streaming all races on their RSI, RTS, RTR, and SRF channels in different languages.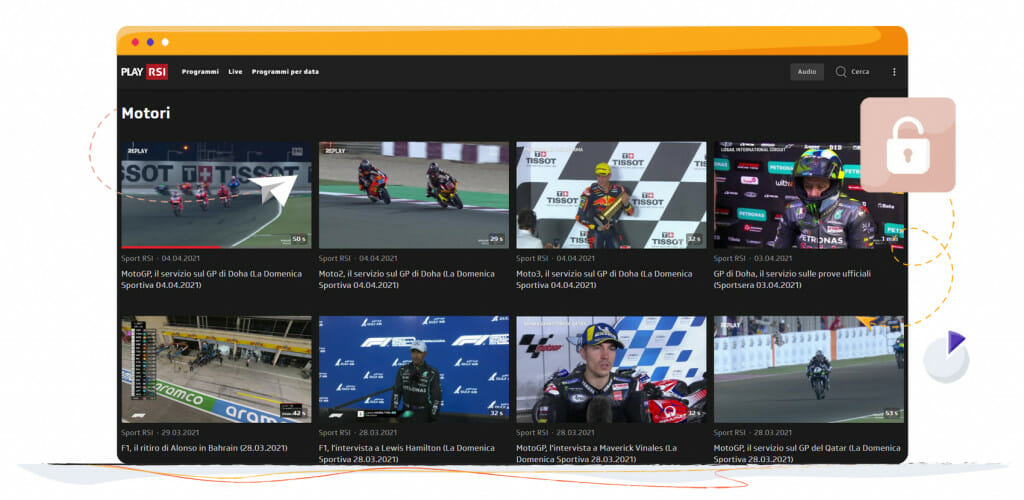 Italy
TV8 will be broadcasting and streaming all of the MotoGP 2021 races in Italy completely free. Though some of the races might be delayed.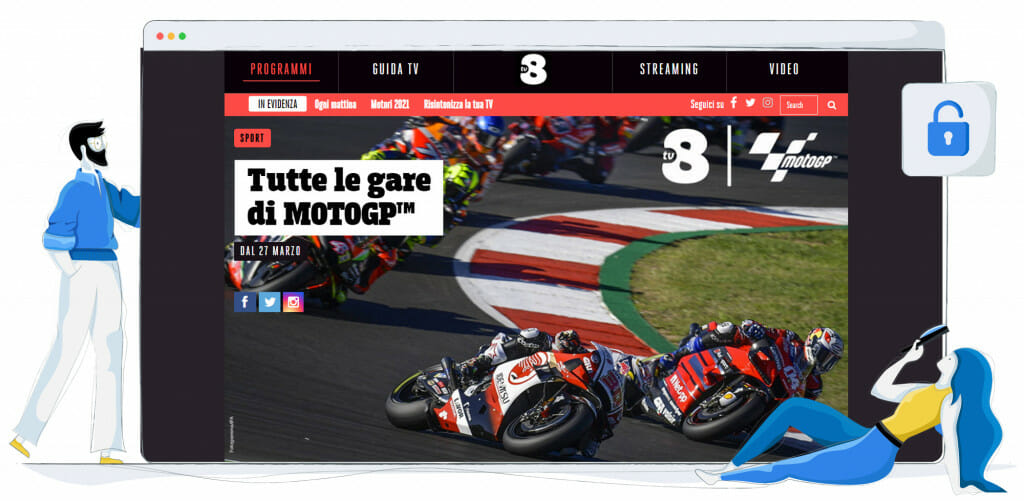 Australia
Network Ten will be broadcasting all of the races live and free in Australia on their online streaming platforms 10Play.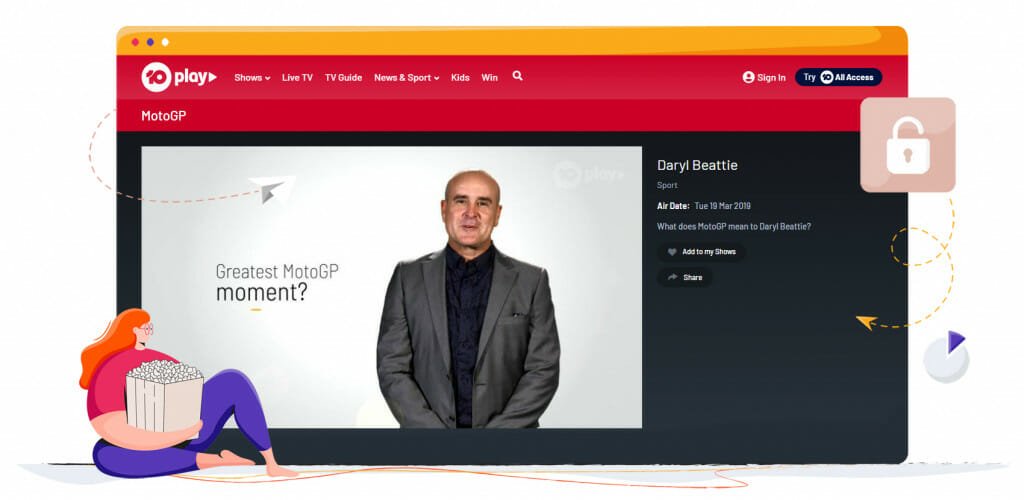 How can you stream MotoGP live and for free?
Now that you know that the MotoGP races are being broadcasts completely free and legally all over the world, you can retire the idea of looking for shady Reddit streams or avoiding spoilers until you can torrent the races. The first ones get takes down before the racers make a lap, the other ones can get you into a world of hurt.
No worries, though. You can avoid all of this hassle by tuning into the actual platforms from anywhere around the globe and watch the action for free.
Now that you know who is streaming MotoGP for free this year, all you need to do is tune in and enjoy!
However, the problem you are facing there is regional restrictions. These channels are only available to those leaving in those countries, and as soon as you tune in, the platform will immediately identify you as an outsider and block you from your streaming pleasure.
So now you have to convince the streaming platforms that you belong. This will let you bypass restrictions and enjoy all the MotoGP races of this season in high quality from the comfort of your home.
Luckily, there is an extremely easy way to do so – and that's using a VPN!

Want to know what a VPN is?
A VPN will virtually change your location to whichever one you choose. And by doing so you can easily tune in to all of the MotoGP races and watch them completely free!
Now doesn't that sound great?
Which is the best VPN to watch MotoGP for free?
There are a few VPN providers that can help you stream some of the MotoGP races for free. However, there is only one that will let you watch all of them – and that's NordVPN.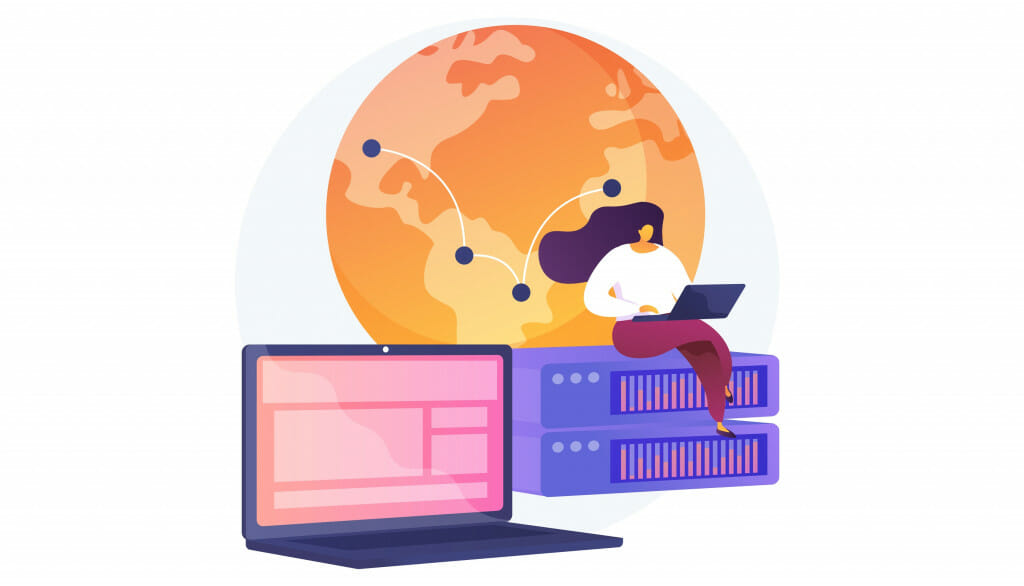 And we are not just saying that.
NordVPN is an exclusively excellent option because it has stable and reliable servers in 59 countries all over the world. Whether you are looking to connect to the US, Australia, Switzerland, or Germany – NordVPN has got you covered!
When it comes to unblocking streamings services, NordVPN is one of the leaders of the industry. By combining Smart DNS and VPN technology, NordVPN is of the few providers that can unblock pretty much anything.
While streaming platforms are getting started in figuring out how to block VPN users, NordVPN is one step ahead of the game. Its new Obfuscation technology conceals the fact you are using a VPN, so no service can ever block you.
After a few recent setbacks, NordVPN is returning to form quickly becoming one of the fastest VPN providers there thanks to its newly upgraded 10 Gbps servers. This means you will be able to stream all of the races in high-definition, no matter how many people tune in at the same time!
Want to know more about NordVPN?
With NordVPN by your side, you will be able to watch the entirety of MotoGP 2021 for free from India, or anywhere else for that matter!
Start your engines!
The last few years have been a mess. And you deserve a little bit of excitement in life, without having to subscribe to 1648634 streaming platforms.
Instead, you can take advantage of what modern cutting-edge technology has to offer. With the right VPN, such as NordVPN, by your side, you can tune in to channels all over the world, and watch all of MotoGP in high-quality, live, free, and legally.
Now isn't that the dream?!