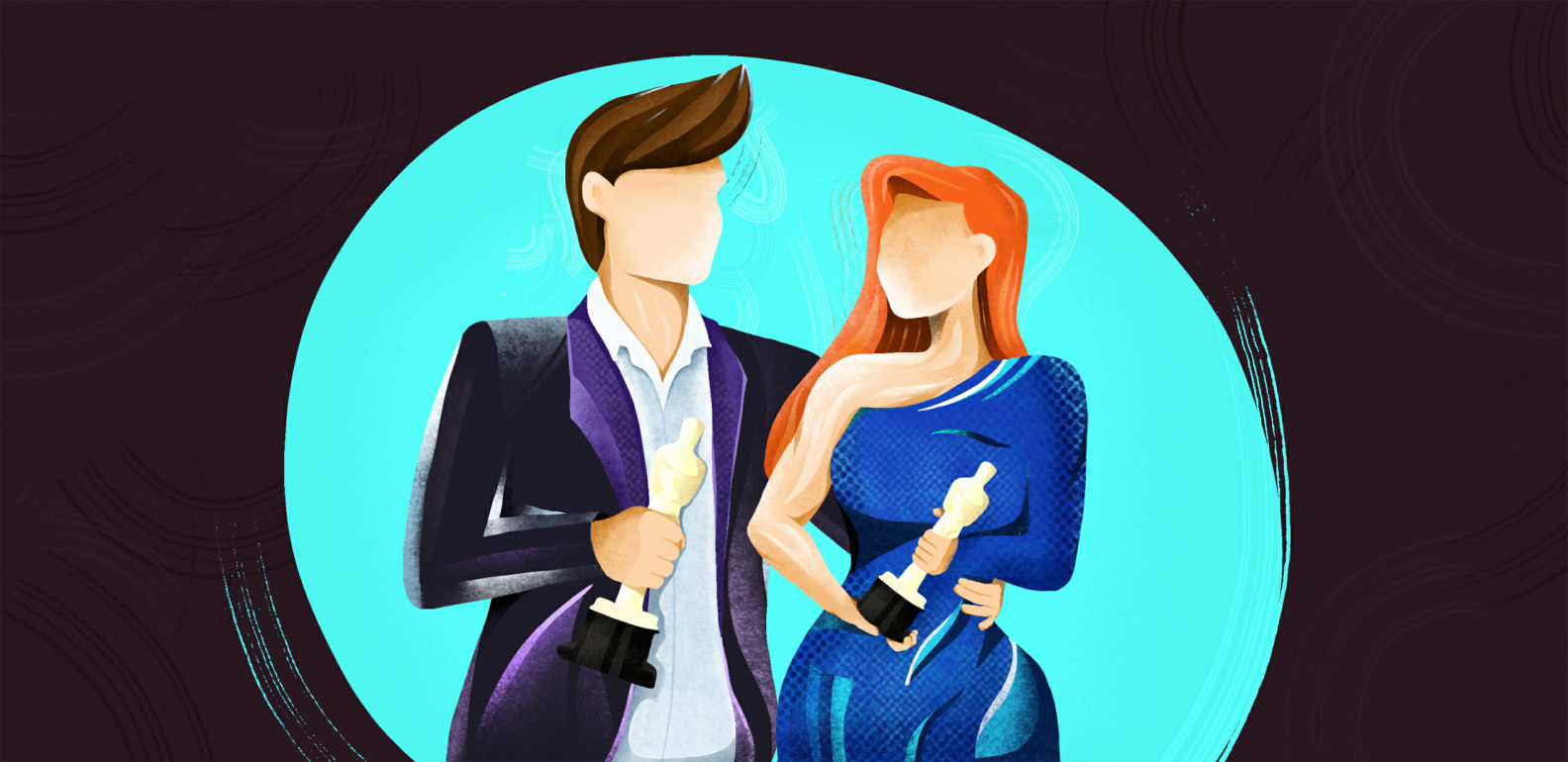 How to watch the Oscars for free in 2021?
The world was in the middle of a pandemic for the entire year. We didn't expect any new releases, let alone an Oscar ceremony. Yet, we'll be able to enjoy one!
The COVID-19 crisis managed to postpone the ceremony traditionally taking place in February. But it didn't cancel it.
The 93rd Academy Awards will take place two months later, on Sunday, the 25th of April.
No doubt, we all love seeing our favorite nominees in suits and couture ball gowns on the red carpet, hearing their politically correct speeches, along with some unexpected drama.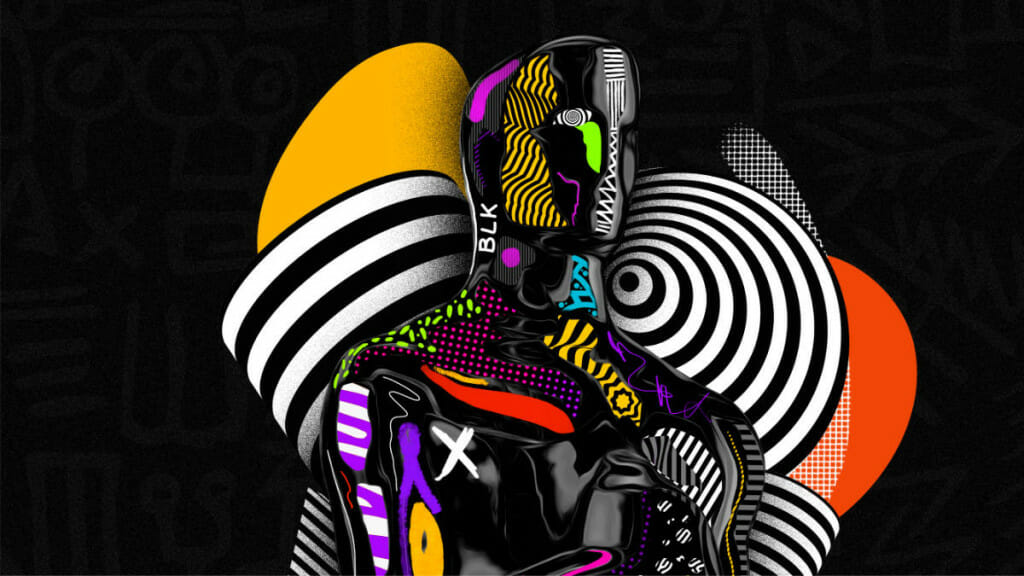 However, if you are a regular watcher, you certainly know how Oscar streams are always a pain.
So the question on everyone's mind each year is the same: How can you watch the Oscars live and for free?
Who is broadcasting the Oscars?
According to an insider source, the Oscars will be nothing we are used to, as "There will be a very small (in-person) audience."
To adhere to social distancing norms, The Academy will stream the ceremony on several platforms.
ABC has exclusive rights in the US. So, you have an option to access it from participating pay-TV providers or subscribe to a live TV streaming service that carries ABC in the US, such as YouTube TV and Hulu+Live TV.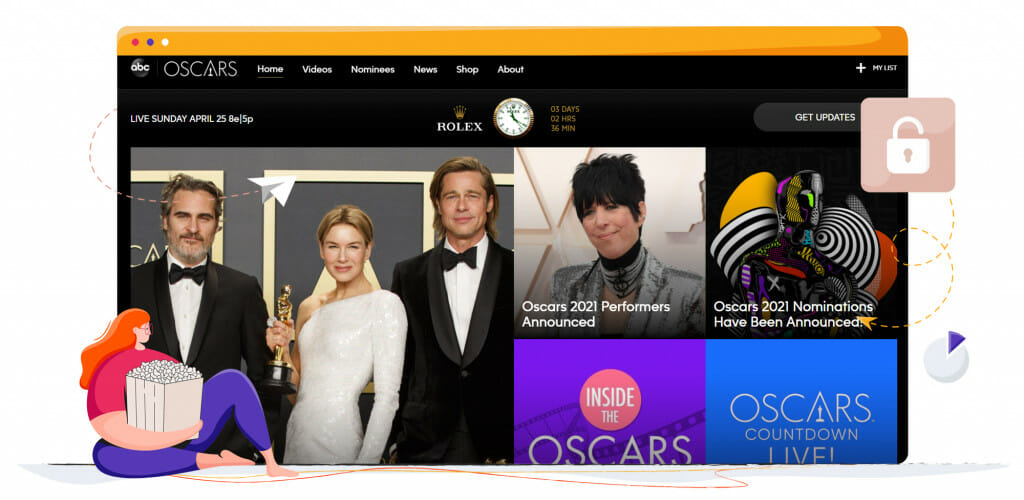 There are also several such options in the UK and Canada, including Sky.

In India, the exclusive rights to broadcast the Oscars went to Star Movies, which is a paid platform that not everyone has and not everyone might even want.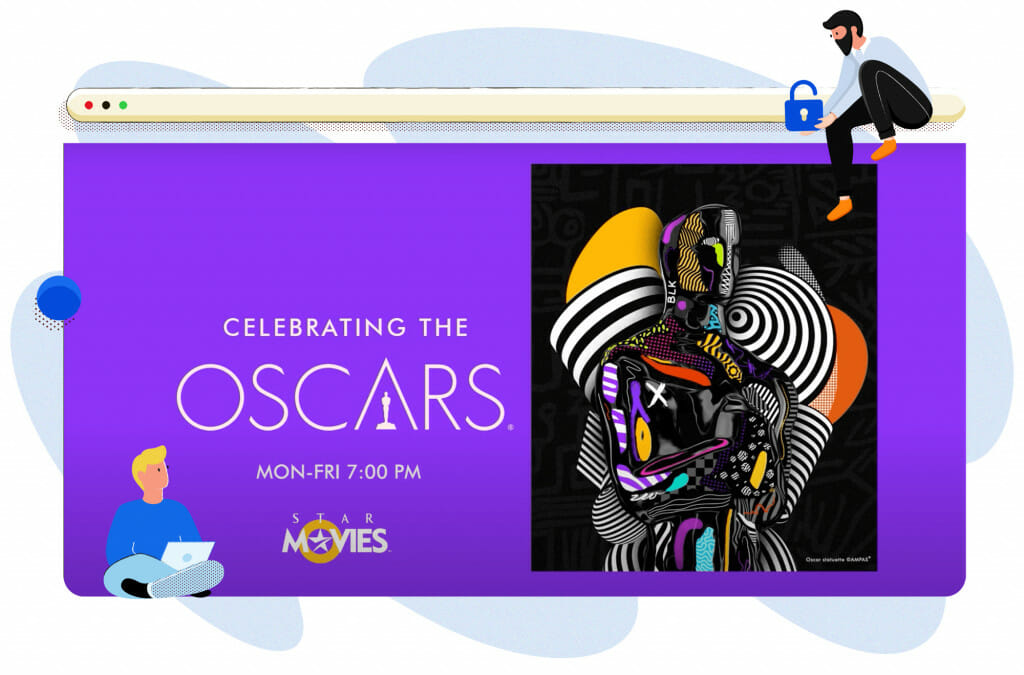 So year after year millions of people ask themselves the same question at the very last moment: Is there a way to watch the Oscars live without having to sell your soul to yet another streaming platform?
Well, you've come to the right place!
Is there a way to watch the Oscars for free?
You might feel tempted to find the Oscars on TV or some shady Reddit live stream. But the first option is impossible, and the second one will get taken down faster than you can say "Priyanka Chopra in Zuhair Murad's gown".
Apart from it, who's got the time for such browsing in the middle of the night? ?
Fortunately, we have done our digging and have the perfect and seemingly the only viable option this year.
7Plus – the Australian streaming service – is the only platform that will be broadcasting the 93rd Academy Awards completely free!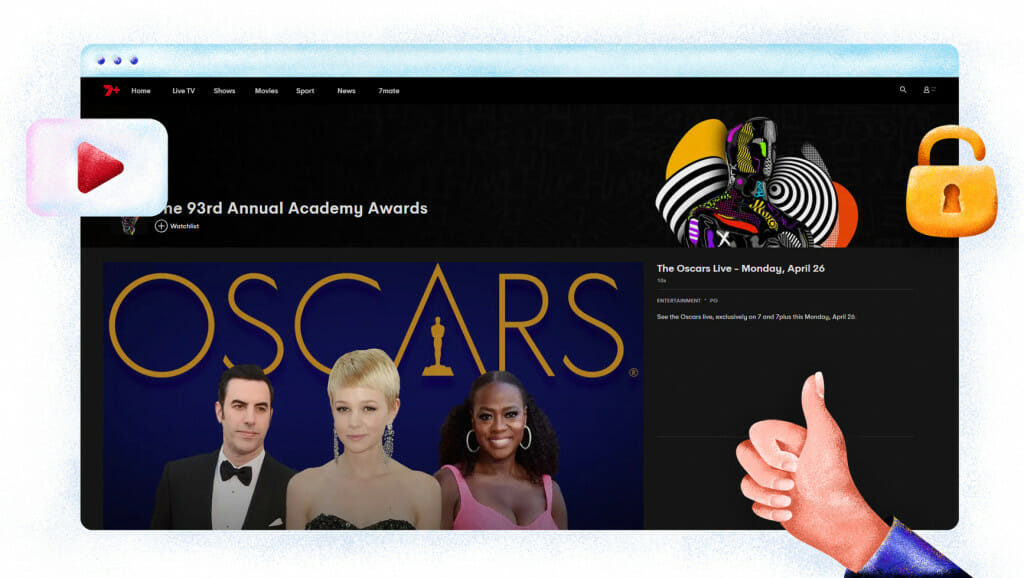 Yes, you got it right. You will be able to enjoy the ceremony live at no cost.
Well… if you manage to tune in.
Hmm… Now, who could help you with that?
How can you tune in?
The Oscars will start at 10 am on Monday, the 26th of April in Australia. According to Indian Standard Time, this translates to 5:30 am on Sunday, the 25th of April.
So now that you know the time, the only thing is how can you pass for an Australian?
You need to find a way to change your virtual location to Australia, as 7Plus is limited to the country. Otherwise, you will end up in front of the most boring blocked screen ever.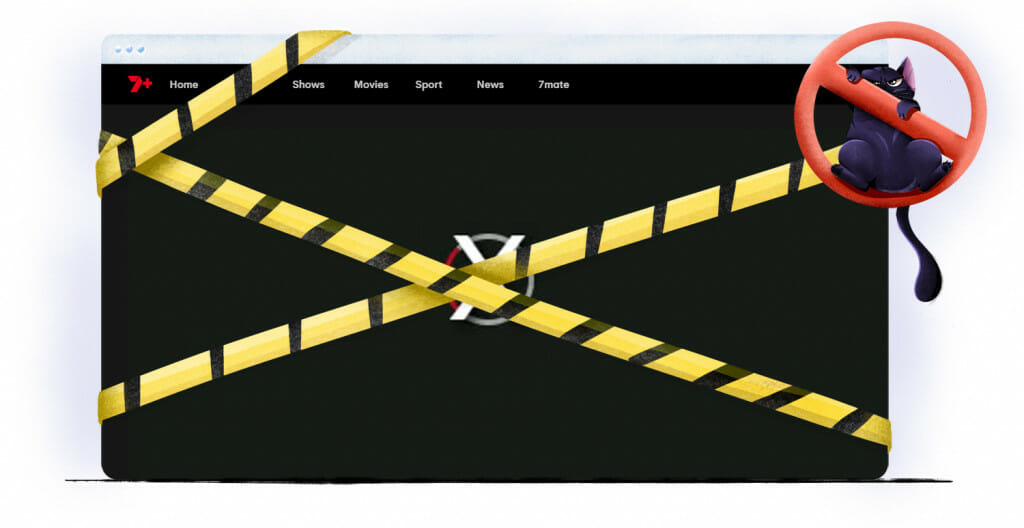 The solution to your problem is the use of a VPN. So, it's pretty easy!

First time hearing about a VPN?
We'll tell you everything you need to know!
One thing to keep in mind is that not all VPNs will cut it.
Sure, a lot of providers feature servers in Australia. But very few can break through the regional restrictions of the channel. And even if they do, their speeds are so slow, you will finish the broadcast somewhere in July.
After all, the point is to watch the event live with no interruptions.
So, you need a VPN that can reduce buffering, not be the cause of it.
What is the best VPN to stream the Oscars?
We recommend NordVPN as the most suitable choice for streaming the Oscars.

It's ranked as 'the best VPN,' and for good reason!
To start, NordVPN has over 190 servers in the land down under.
With such an overwhelming Australian presence, everyone can tune in and enjoy the stream with no trouble.
Better yet, NordVPN can successfully hide your use of a VPN thanks to its Obfuscation technology.
This is especially important, as streaming services will not be able to spot you, block you or kick you in the middle of your show.
Another advantage is NordVPN's streaming unblocking capabilities. Its unique SmartPlay feature can break through nearly any streaming platform in the world and get you watching!
So, it will certainly give you access to 7Plus or anything else.
Finally, NordVPN solves all buffering-related problems, as it provides for incredible speeds even halfway across the globe.
No matter how many people tune in along with you, with NordVPN you know that you will have your piece of the streaming pie!
Not convinced?
Check out our full NordVPN review!
The next best thing: Surfshark
If for some reason you're not keen on going for the world's leading VPN, be sure there's always an alternative.
And it's no other than Surfshark!
We've tested the solution to get you covered. So, here are the facts.
Surfshark features over 69 servers in five Australian cities.
It's almost three times less than NordVPN. Still, it's more than enough for the Oscars.
Like NordVPN, Surfshark has impressive streaming unblocking capabilities and remarkable speeds.
Surfshark is one of the fastest VPNs we have ever tested, so you know you will; be enjoying uninterrupted streaming in glorious HD!
Another thing that's definitely worth a mention is the price. Surfhark is a cheaper solution than NordVPN.
So, if you are getting a VPN exclusively for the Oscars, it will help you save some money.
Surfshark
Find out everything there is to know about one of our favorite VPNs!
Roll out the red carpet!
If you wish to enjoy the 93rd Academy Awards in full HD with no delays, make sure to get ready in time!
We've done our research and provided a simple solution. Using a VPN can grant you access to the only confirmed place streaming the Oscars for free, the Australian platform 7Plus.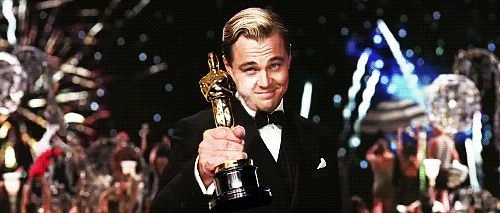 But remember: Just any VPN will not cut it!
The best solution should have a well-established server network in Australia, fast speeds, and powerful unblocking capabilities.
Our suggestion is NordVPN, or the second-best, cheaper alternative, Surfshark.
Prepare your popcorn and join your favorite celebs on the red carpet in real-time!