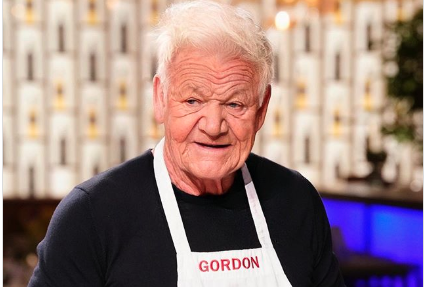 Do you remember that neat app that, about two years ago, let you swap your gender and make you younger or older? Thanks to a viral challenge, the app has been making a comeback. With celebrities and regular people alike uploading thousands of pictures every second. Everything is free to use, so… what's the catch?
Facial Recognition, Face ID and FaceApp: A Dangerous Mix
The app uses a new and improved facial recognition algorithm that lets you add a couple of decades to your face. Thanks to Face ID, Apple's biometric authentication technology, the results are quite amazing. What's more, FaceApp is a Russian-made app. Which in and of itself raises concerns regarding the motives around its privacy policy.
A developer by the name of Joshua Nozzi posted a couple of tweets saying that the app uploads all of your pictures once you grant access to the phone's gallery. After the story was picked up by mainstream media outlets, all hell broke loose. Since then, Joshua has withdrawn his statement, saying that there's no evidence of this behavior. Still, he says it's very important to pay attention to the very troubling wording of the app's privacy policy.
A Selfie… Into Your Private Info
It's very interesting to see what FaceApp has in store for you. Going through its privacy policy, it's pretty clear that they want your data, all of it, to be theirs.
The app's term of service read: "You grant FaceApp a perpetual, irrevocable, nonexclusive, royalty-free, worldwide, fully-paid, transferable, sub-licensable license to use, reproduce, modify, adapt, publish, translate, create derivative works from, distribute, publicly perform and display your User Content and any name, username or likeness provided in connection with your User Content in all media formats and channels now known or later developed, without compensation to you".
Yikes, right? Not only that, the privacy policy states that they will also look through your browser history "to help measure traffic and usage trends", albeit anonymously.
FaceApp Response to the Controversy
The face swap app spokesperson said that most of the photo processing is indeed done on the cloud, but that in no way the app uploads all of your pictures at once. Not only that, the pictures are deleted within 48 hours to save space (and a ton of money) on the app's servers. Moreover, the app works even if you don't login – which 99% of users don't do. "Therefore, we don't have access to any data that could identify a person", he then continues. Regarding what they do with the users' data, they claim that they "do not sell data to third-parties or transfer it to Russia".
Still, many feel that their response does not address many other concerns. What about the app's right to use your data? What about the vastly vague terminology used in the app's Terms of Service? A research from The Independent found that this kind of terminology is very common within such apps. Should this make us feel less violated?
FaceApp and Privacy Concerns: Just an Overblown Story?
Although this very well might be just an overblown story, we feel the issue is much deeper than just the face app. If that kind of wording is standard on most apps of this kind, it's much more important for all of us to be very cautious as to how we give away our data. Simply put, our personal data is more important than 5 minutes of fame with an app. So… be very cautious! You never know where your data might end up.