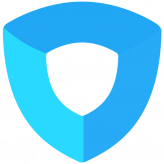 Overview
Ivacy might not be as well known as some of the other providers, but it has a pretty decent server park and core features when. The best part about this provider, however, is its price.
Ratings
Features
| | |
| --- | --- |
| Apps | Windows, macOS, Linux, Android, iOS, Chrome, Firefox |
| Price | $1.19 per/month |
| Payment methods | PayPal, Credit Card, Cryptocurrencies, Alipay, iDeal |
| Refund | 30 days, No |
| Speed | 7 / 10 |
| Protocols | OpenVPN TCP/UDP, L2TP/IPSec, IKEv2/IPSec |
| Log Policy | No logs |
| Simultaneous connections | 5 devices |
| Based In | Singapore |
| Netflix | USA |
| Torrenting | Yes |
| Streaming | BBC iPlayer, ITV HUB, Channel 4, Crackle, Tubi TV |
| Works in China | No |
| Jurisdiction | Singapore - Additional partners (Israel, Singapore, South Korea, Japan, and all British Overseas Territories) |
| Server Locations | 100 |
Online you'll read that Ivacy VPN is a newcomer to the VPN scene. But, in fact, this is one of the first commercial VPN providers to ever grace the Internet.
And lately, Ivacy VPN has been making much more of a splash in the overall online security and privacy scene.
But is it actually that good, or is it just marketing? Well, we're here to put Ivacy VPN to the test!
Ivacy VPN: An Introduction
Launched way back in 2007, this little VPN provider operators out of Singapore.
In the next few years, Ivacy would amass over 2 million users worldwide, roll out a bunch of new and exciting features, as well and aim to compete with some of the biggest VPN providers in the world.
Ivacy VPN claims to be an independent VPN provider. Like all of them. However, for years rumors have been floating around that Ivacy VPN is indeed the white label version of PureVPN. This wouldn't be too much of a stretch either. PureVPN advertises white label VPN services on their website and is closely connected to Secure.com and Atom – companies that basically built VPNs for others.

Want to know more?
Check out the companies that actually run the VPN world!
In 2019 Ivacy VPN did come out and rather annoyingly disclose that PureVPN did have stakes in the company, but those are minor, and other than that Ivacy VPN is completely independent.
Be that as it may, this didn't really clear things up, but the rumor, as well as some pretty solid evidence stuck, and Ivacy is often seen as a PureVPN knock-off.

By the way...
Check out our brand new PureVPN review!
However, Ivacy VPN does as an independent VPN on the surface. Developing its own technology, making its own deals with other companies, and generally following a path of its own. So it warrants a review on its own merits. Which is exactly what we're going to do!
Ivacy VPN servers
First of all, the servers.
Ivacy VPN has gone through some pretty drastic changes with its server park over the years. At a certain point, it had one of the biggest server networks out of any VPN provider courtesy of virtual servers (a slippery path that Private Internet Access follows these days). However, these days it settled on much more reasonable and realistic numbers.
They are, however, impressive.
Ivacy VPN currently operates a network of 5700+ servers in over 100+ around the world.
But the really impressive thing about the provider is that all of its servers operate at the same level of quality, providing streaming, unblocking, and P2P support wherever you decide to connect to.
Ivacy VPN Speed Test
Of course, what matters most for any VPN is the speed. How badly a VPN impacts your connection speeds is the defining difference between 'unusable', and 'best VPN ever!'
We took Ivacy out for a spin, and generally, the speeds were pretty good all things considered.
Here are the results we got when connecting the VPN to Ukraine, for example: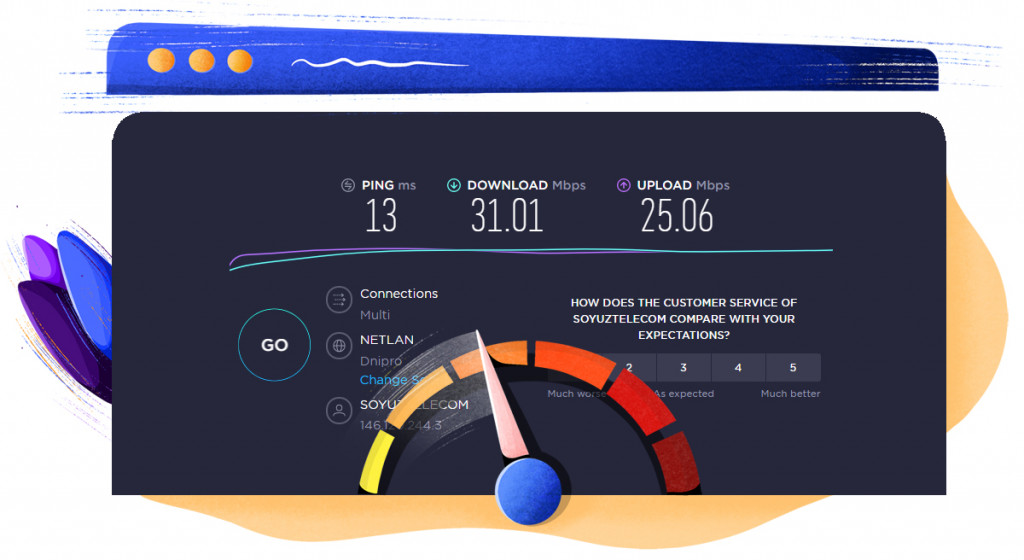 And here are the results we got when connected to a server in the US: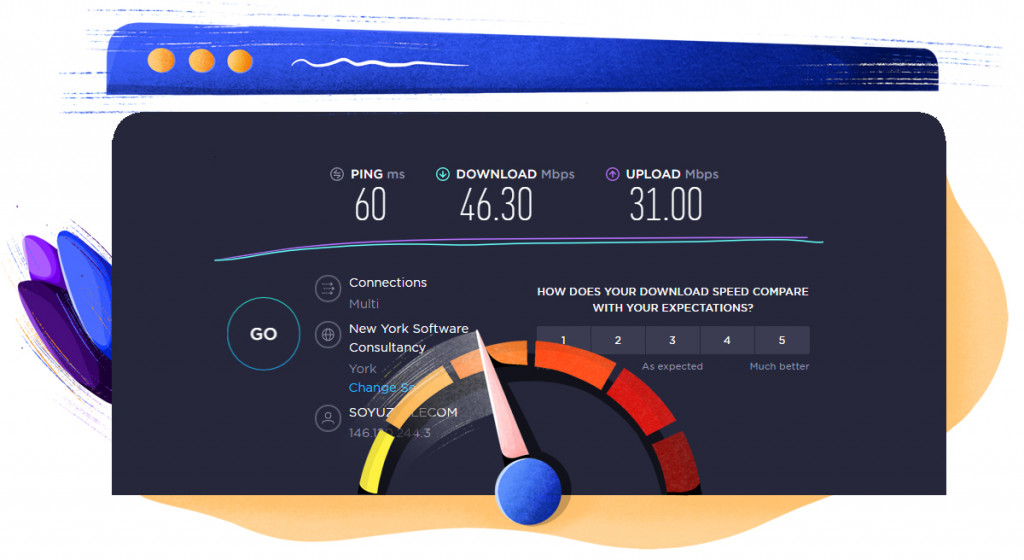 So it's pretty decent. Granted, it's no ExpressVPN, but then again, what is?!

Wondering what we're talking about?
Check out our brand new ExpressVPN review!
Ivacy VPN security and  privacy features
Speed aside, a VPN is all about online security and privacy. So, how well does Ivacy VPN fair in this core regard?
Well, first of all, Ivacy has all of the basics covered. The VPN provides you with impenetrable 256-Bit encryption, as well as supports all the major VPN protocols, including IKEv2, OpenVPN, and L2TP for whatever reason, which is a pretty outdated connection protocol.
We've thoroughly tested the service, and haven't seen it leaking our IPs, or DNS queries.
So, we'd say Ivacy managed to handle the basics pretty great!
---
On top of that, though, Ivacy VPN also features a Kill Switch, which makes sure none of your personal information will get leaked even in the case of a VPN connection dropping or being interrupted.

Wondering what the best VPNs with kill switches are?
Check out our complete guide on the matter!
Another cool feature by Ivacy VPN is Secure Downloading which scans and removes malware as you download your files. Pretty cool!
Interestingly, the company claims that they were the first to invent Split Tunneling.
and while it is difficult to verify, the traffic separation, especially in Windows applications, is well organized.
No Logs
Ivacy VPN clearly states that it only collects user emails for billing purposes. The company does not collect any personal data and does not monitor users' activity.
So the no logs claim checks out!
Ivacy VPN and streaming services
One of the features that Ivacy advertises is streaming. And these days streaming is crazy important when it comes to VPNs. So how good is it actually?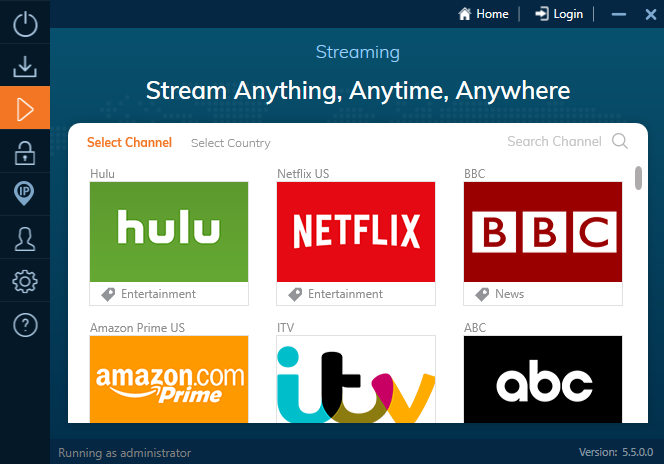 Well, like most VPNs, the Singaporean provider mainly targets English-speaking content. But since that is the place with all the good shows and movies anyway, it does a good job.
Netflix
We were kind of surprised by it, but Ivacy works pretty well with Netflix. Well, Netflix US that is.
So you won't be unblocking all of the Netflix libraries, but you can definitely get the best one!

Looking for the best VPN for Netflix?
Check out our complete guide!
Hulu
Hulu is a tough cookie to crack. Ivacy can get you to Hulu, but staying with Hulu is the trick for the streaming platform has a tendency to kick users if they see the IP change too often.
Fortunately, Ivacy does give you the option to get a static IP as a paid add-on.

Want to get Hulu?
Check out the best VPNs for the streaming platform!
Amazon Prime Video
You can use Ivacy to unblock the American Amazon Prime Video library, but you are going to have to resubscribe to it. That's not on Ivacy, though, that's just how the streaming platform works.

Want to know more?
Check out everything you need to know!
BBC iPlayer
VPNs have been having trouble with BBC iPlayer lately, and so does Ivacy. However, we still managed to get it to work!

Want to watch BBC iPlayer?
Get the best VPN for the job!
What about the rest?
Well, it depends on how tough a block a streaming service has. It can definitely unblock most if not all of the free streaming platforms, and some of the easier local ones, but if you aim to watch something very specific you might have better luck with some other VPN service.
Ivacy VPN for gaming
VPNs generally struggle with gaming and providing a smooth gaming experience. A VPN has to be ridiculously fast to be a good gaming VPN, and we only know of a few that fall into that category. Sadly, Ivacy VPN is not one of them. It's just a bit too slow.
However, VPNs have multiple uses for gamers, and so does Ivacy. So if you're a gamer and don't want to spend too much on some of the faster providers, here's what Ivacy VPN can help you with:
Get your hands on games early;
Access closed betas that are usually restricted to certain countries;
Get access to games that are not available in your region;
Bypass local gaming bans;
Get better prices on gaming.
If any of this sounds appealing, and you're not looking to access easy lobbies in Call of Duty: Warzone, Ivacy VPN will be just as good as any other provider.
Ivacy VPN subscription plans and prices
One of the most unique things about Ivacy VPN is, by far, its pricing.
It still has the 3 subscription plans that nearly every VPN provider has, but what sets Ivacy apart from the rest is just how cheap it is.
Here are your options:
The one-month plan is expectedly the most expensive one and will cost you $9.95.
The 1-year plan gets you a massive discount and only costs $3.99 per month.
But the best option is the massive 5-year subscription plan that only costs $1.19 per month!

So if you were looking for a VPN with a longer commitment plan ever since HMA took away the lifetime subscription, this is it!
Payment Methods
On top of a pretty generous price, Ivacy VPN supports a whole bunch of payment methods, which is greatly appreciated by people all over the world!
Credit card
PayPal
BitPay
PerfectMoney
Cryptocurrency
Alipay
Usability
Ivacy VPN might not have the best app design we've seen, but it is trying. And that's appreciated.
Connecting with the Smart Purpose Selection feature is a great way to immediately tell the app what you're looking for and instantly get a perfectly optimized connection for streaming, downloading, browsing, or just browsing. The app does all the work for you, so there will be no fiddling with servers on your end.
Oh, and this works on both desktops and mobiles, so Ivacy has got you covered.
The bottom line
Ivacy VPN is an interesting provider. It might not rank up there with the likes of NordVPN or Surfshark, but it's definitely worth checking out.
The best part about this VPN is probably its affordability. So if you were looking for a middle-of-the-road VPN without anything fancy that will get the job done and not cost you an entire streaming service's worth of monthly payments, this little VPN might be the one for you!