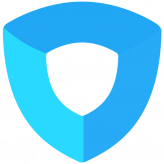 Overview
Ivacy VPN is a relatively new provider on the market. However, its server park is impressively large, exceeding 2000 servers in 100 countries. It is torrent-friendly, does not keep logs, and supports up to five devices simultaneously.
Ratings
Ivacy VPN is a relatively new provider on the market, headquartered in Singapore. However, its server park is impressively large. Just check it out: the service provides over 35000 servers in 100+ locations! It is torrent-friendly, does not keep logs, and supports up to ten devices simultaneously.
Ivacy VPN Speed Test
We tried Ivacy VPN servers in a few geolocations. The statistics show that the service does not moderate the ISP's ping or information exchange. The speed was pretty good, for example, streaming was not slowed down or delayed.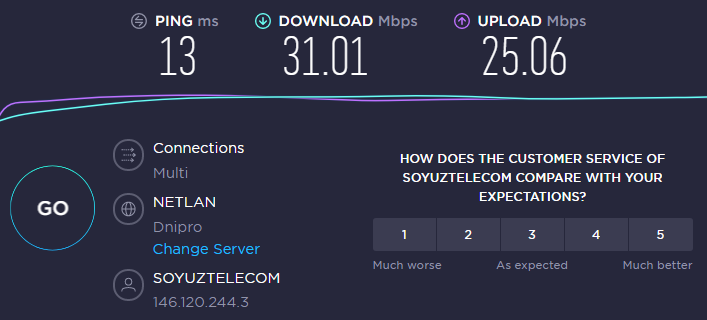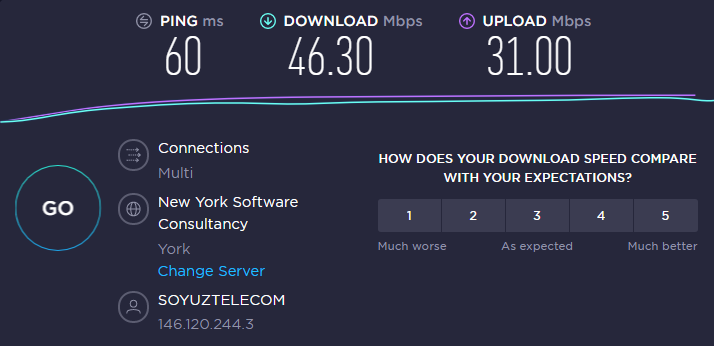 Ivacy VPN streaming services support
On the left side of the menu, you may discover a special section called Streaming. There you will see the list of the streaming services you can surely unblock.
Netflix
Ivacy VPN works great with Netflix. It bypasses the VPN block set by the streaming service easily so you can access geo-restricted content in a matter of minutes.
Hulu
Just select the region for connecting to Hulu. Ivacy VPN will optimize the connection speed to make your by-time really joyful.
Amazon Prime Video
With Ivacy VPN you can access the whole Amazon Prime Video library and watch originals without any delays.
BBC iPlayer
To watch this service through the Ivacy VPN application, you need a UK IP address. So choose the "BBC iPlayer" and connect to the corresponding server.
HBO
To simplify the connection process, select HBO, click "Fast Connect" and Ivacy VPN will choose the best location and protocol by configuring its settings accordingly.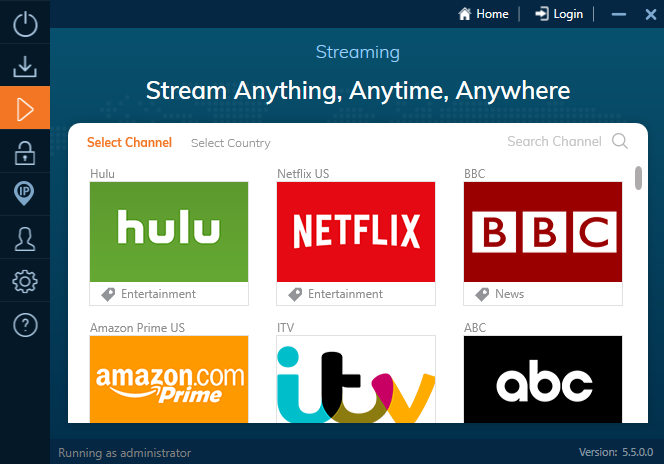 Ivacy VPN for gaming
Check out the opportunities you'll get if use Ivacy VPN for online games:
When you are based, for example, in Europe, and the game server is located in North America, ping could be really high, since bundles are delayed in the middle of the way. With a good gaming VPN, you can change the IP address to the U.S. one to make the response time shorten.
In some cases, games are available only to users from certain areas and regions. Good gaming VPN will let you bypass geographic restrictions and enjoy your favorite entertainment.
Various closed beta tests for gamers are normally held in certain countries, and without changing the IP address you simply cannot get there.
Steam costs are set independently for different nations and regions, and the contrast comes to tens of dollars. Why should you overpay if it is possible to get the best price and download games via Ivacy VPN?
In some cases, to sabotage a strong gamer, rivals organize DDOS attacks. Packages are misplaced, the game freezes, it is unreal to win. Ivacy VPN creates an encrypted and secure channel between you and the server, so you won't worry about any attacks.
Privacy
First, Ivacy VPN protects you from IP leaks and DNS leaks, including those that may happen in case your Internet connection drops. It also provides you with a dedicated IP on demand. In addition, you are free to choose the protocol depending on your online activity: IKEV, L2TP, TCP, or UDP.
Ivacy VPN also has a Kill Switch feature. Another worthy one is the Secure Download feature, which lets you connect to servers with extra security against destructive files and links.
Ivacy VPN clearly states that it only collects user emails for billing purposes. The company does not collect any personal data and does not monitor users' activity.
Pricing
Let's get the most popular question out of the way: Ivacy VPN doesn't have a free version. However, the refund period is 30 days, and with is amazing pricing, Ivacy VPN will definitely not break your bank:


Payment Methods:
Credit card
PayPal
BitPay
PerfectMoney
Cryptocurrency
Alipay
Usability
What is really convenient is that when connecting to the VPN servers through the Smart Connect tab, you can select not only the country but also the city. Alternatively, you can select automatic connection, and then the app will decide which server would be the best. There is the same set of functions with the same operating logic on smartphones and tablets so you don't have to learn the menu twice after switching to the other device.
Interestingly, the company claims that they were the first to invent Split Tunneling, and while it is difficult to verify, the traffic separation, especially in Windows applications, is well organized. You are free to decide, which activity will go via VPN and which can bypass it. By the way, this would be really convenient if you launch Ivacy VPN somewhere in China: the local sites will open faster, since VPN will not affect them. At the same time, everything that is banned will go through the tunnel.

FAQ
Can I use Ivacy VPN for a particular app only?
Ivacy VPN does not recognize applications, so once it's turned on, all your software will work through the encrypted channels.
Can any programs conflict with Ivacy VPN?
Indeed, some software such as Ruijue Supplicant (used mainly in China), can restrict Internet connection for certain apps, and, thus, conflict with VPNs. In some countries, there are also ISPs that try to block users' ability to use VPN.