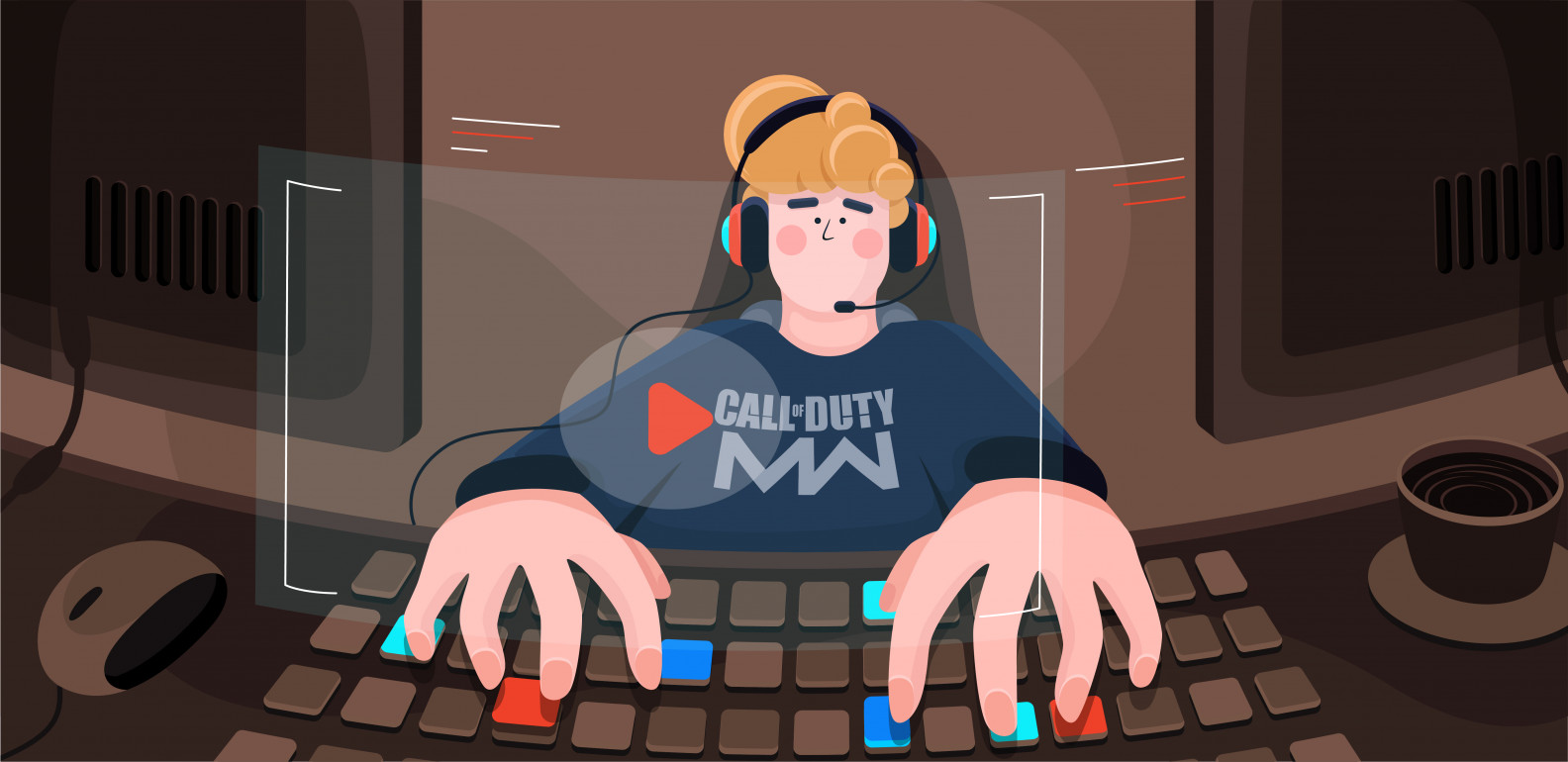 Best VPNs for CoD: Modern Warfare
Call of Duty Modern Warfare turned out to be one of the best-selling games of 2019. The numbers speak for themselves: the game raised over $600 million in the first three days of its launch. After a short 10% drop in monthly sales, it returned to the No. 1 slot on the UK sales charts, taking down the soccer sim FIFA 20 to No. 2. CoD became the top-selling game in the U.S. in November 2019 and ranked third in popularity on Twitch in March 2020.
In March 2020 Call of Duty further cemented its success with the release of CoD: Warzone — a free-to-play battle royale-style expansion for Modern Warfare. In just 24 hours the game was downloaded by over six million people!

Looking to get your hands on Easy Lobbies? Go NoLagVPN!
And with the recent reveal of Call of Duty: Black Ops Cold War, the buzz around the world's most popular shooter and its infamous multiplayer are on the rise.
Call of Duty private servers
For the longest time, Call of Duty did not allow players to create servers for the game (neither with each other, nor class vs class). But everything changed with Call of Duty: Modern Warfare after Activision, the game's developer, announced that private servers would be available in the game. With Call of Duty: Modern Warfare being a cross-platform game, this is a very impressive and long-awaited addition.
Why you need a VPN for Call of Duty
Of course, CoD is available worldwide. But there are still many reasons why a good gaming VPN could benefit you. Here are just some of them:
Protection from DDoS attacks. There could be competitors who want to sabotage a talented and successful player. They don't even need to do it themselves – DDoS attacks can be purchased as a regular service.
Ban Bypass. It's common for a player to be hit with an unfair ban. If you don't want to wait on the support team to sort things out or for the ban to expire, a VPN can help you bypass those nasty restrictions.
Play with friends while traveling. Just connect to the server you usually play on.
Soar to new heights. If you find your local opponents to be boring, choose a hardcore server and compete with worthy adversaries!
Download the latest content not available in your region. With the help of a VPN, you'll get access to all of Activision's updates much earlier than they reach most countries. Not only that, but players in the U.S. often get more maps and game options than gamers in Europe, so it might be wise to switch locations.
Get access to CoD from the Middle East and Asia. You will have to unblock access to the game if you live in a region with strict online censorship. Call of Duty is a pretty brutal game, so it's no surprise some countries try to restrict access to it.
Play with fewer lag and increased speed. Sometimes the bandwidth of the Internet provider may not be good enough for a full-blown match. As a result, you get extended connection times, constant lag, frustrating frame drop and even connection issues that make the game impossible to play. A VPN can fix all of this by redirecting traffic through a faster, more reliable server.
Protect your personal data. You should be very careful when making in-game purchases. VPNs provide you with an encrypted connection that is almost impossible to hack.
3 best VPNs to play CoD
A VPN for Call of Duty should provide fast servers in different regions, a stable connection, stellar speed as well as be compatible with all popular consoles. We've chosen the best providers Call of Duty fans around the world swear by. If you want to learn all the necessary VPN features, see the article, What is a VPN?
Why is NordVPN a great choice for CoD: Modern Warfare? First of all, it provides pretty fast speed, easy IP change, and guaranteed protection from DDoS attacks. Second, NordVPN can help efficiently reduce response time to a game request.
Warning: you'd better not use the Double Encryption feature while playing Call of Duty, otherwise it can delay the gaming process.
CyberGhost is one of the top VPN providers in terms of sheer server numbers – it has 6200 servers in 90+ countries. This is an excellent choice for Call of Duty: Modern Warfare fans, since unlimited bandwidth and high speed will keep your game running smoothly no matter what.
If high speed is your top priority then IPVanish is definitely what you need. The download speed is always stable, without spikes and interruptions, which is very important for online games. You are free to choose any of more than 1500 anonymous servers in 75+ locations. With this many options, you'll definitely find the very best server for Call of Duty: Modern Warfare. And the best part is you can share your account with 9 other devices. That is, up to 10 connections simultaneously!
Conclusion
The game looks great, multiplayer is back in all its glory, albeit with a few tiny bugs, co-op is fantastic, however, it's better to go through it with experienced friends. With a reliable gaming VPN, you are free to use any server you like and enjoy smooth gameplay and the unrivaled high octane action Call of Duty is known for.