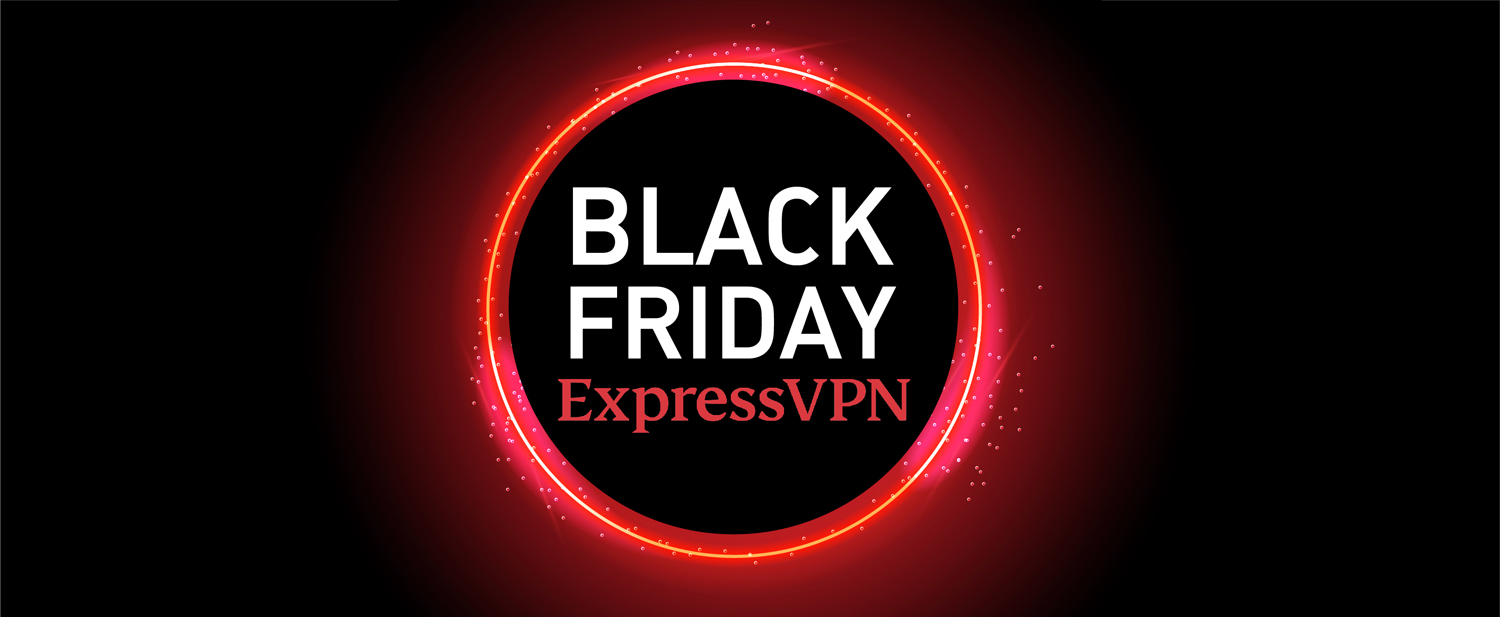 Black Friday ExpressVPN Sale (2022)!
You might think that the best time of the year is Christmas, or your Birthday, or that vacation you've been looking forward to all year… However, those who value a good deal, the biggest discounts, and keeping the gas budget intact know that the best time of the year is Black Friday. And Black Friday doesn't get better than getting the best deal on the best thing. You guessed it – ExpressVPN has launched its 2022 Black Friday Deal and you don't want to miss it!
If you have been on the hunt for some extra online security, privacy, freedom, and virtually unlimited entertainment, and don't want to settle for anything but the best, now is the time! Because you might never be able to get the world's leading VPN at a better price than this!
Get 49% OFF + 3 MONTHS FREE on ExpressVPN!
ExpressVPN 2022 Black Friday deal: The best VPN at a steal!
Anyone who's heard of ExpressVPN knows that it isn't exactly budget-friendly. But when it comes to being the best, you know things are going to get expensive.
And this is exactly why you shouldn't miss ExpressVPN's special Black Friday sale. Because the best VPN there is will simply never be more affordable than this!

But what exactly is the 2022 deal? – Well, we're glad you asked!
This Black Friday, and this Black Friday exclusively you can get ExpressVPN with a massive 49% DISCOUNT. The best it has ever been!
But the deal doesn't stop there either! Not only do you get the biggest discount ever on ExpressVPN, the Black Friday sale also comes with 3 ADDITIONAL MONTHS COMPLETELY FREE!
That's 15 months (instead of the usual 12) of the world's best VPN service for the lowest price ever!
Why go for ExpressVPN this Black Friday?
So you might be wondering – Why go for the most expensive VPN when every provider is currently having a Black Friday and Cyber Monday sale with all kinds of discounts, free months, and perks?!

ExpressVPN not doing it for you?
Check out the best Black Friday VPN deals of 2022
Well, there are plenty of reasons to go for ExpressVPN above any other VPN provider. It made it to the top of our ranks for a reason, and it's currently the single best VPN you can get! Why go for anything less?
Here's everything that makes ExpressVPN as good as it is:
ExpresVPN has thousands of fast, stable, and reliable servers in over 94 countries all over the world. Not only does this bring safe and secure browsing wherever you may be, it also makes sure you will always have the smoothest online experience.
ExpressVPN has always been about innovation. If you're looking for the true next-gen VPN provider, it's definitely ExpressVPN thanks to its exclusive connection protocol Lightway, the recently launched Aircove VPN router, and many more one-of-a-kind features.
VPNs are known to slow down your Internet speed, but not ExpressVPN. Being the fastest VPN around, ExpressVPN leaves your connection speeds untampered and your Internet as fast as it can be.
If streaming is what you're after, ExpressVPN is a must! In 2022 ExpressVPN has become the industry leader in streaming. It's capable of unblocking any streaming platform and brings free sports streams to anyone anywhere.
Curious to know more?
Check out our full ExpressVPN review!
There's lots more where that came from. So if you're looking for the best VPN to get this Black Friday, look no further than ExpressVPN!
The ExpressVPN deal is live – go get it!
This Black Friday is THE time to treat yourself. And nothing says treating yourself like finally getting the single best VPN there is!
ExpressVPN's 2022 Black Friday deal might be the last time you get to subscribe to this amazing VPN provider for a price this low. So don't miss this exclusive opportunity to get your hands on the best VPN provider in the world and enjoy its limitless service for 15 months to come!
Do not hesitate! The deal is already live – Go get it!