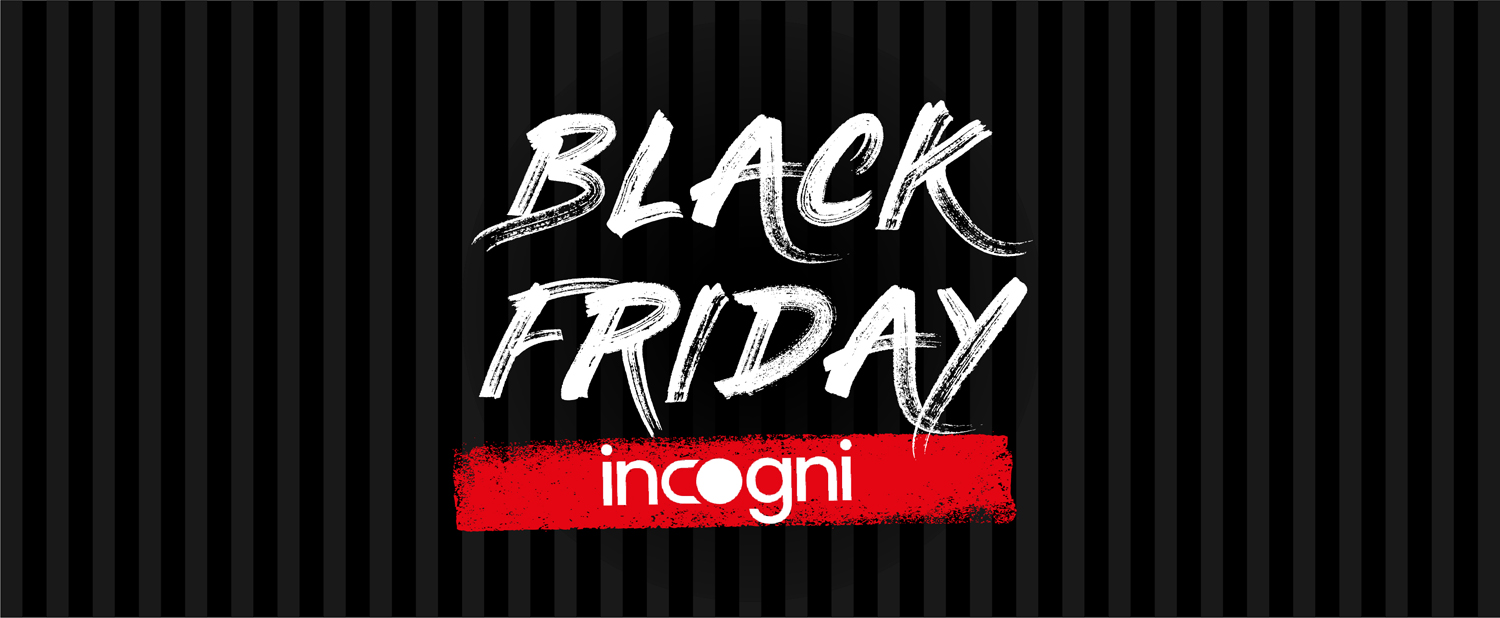 Incogni Black Friday sale: The deal on privacy!
Sorry to interrupt! You are probably busy browsing through a hundred online stores in search of the perfect Black Friday deal. And that's great! Black Friday is the time to treat yourself! But while you might be thinking that you have cheated the system by putting off buying that nuclear-powered vacuum cleaner until the fourth Friday of November, you might be handing over more than you save. What might that be? – Your precious personal information!
Oh, and we don't mean the address you want the vacuum cleaner delivered to (although, that too). We mean everything you need, want and like. As you casually browse the web, data brokers are eagerly gathering your every single Google search, every purchase you make, and every deal you bookmark to then sell your intimate information to whoever might want it.
Get under your skin, doesn't it? Want to stop this and keep your love of vacuum cleaners to yourself? Well, there might be a service that can help. And it just so happens it's having a Black Friday sale of its own!

Get your data off the market… at a discount!
Incogni Black Friday sale!
Incogni is the ultimate tool for taking your personal information off the market. And if you had enough of data brokers having a field day with your data, now is the time to get it!

Not sure why data brokers are bad?
Check out our monster of an investigation to find out!
This was Incogni's first year protecting users' privacy and boldly taking it off the market. The brand-new privacy service managed to make quite a splash in the online world, and right now it is having its first-ever Black Friday sale!
So if you've been debating whether or not you need Incogni, there will never be a better time to give it a try. Because currently, you can get the annual Incogni subscription at 60% OFF!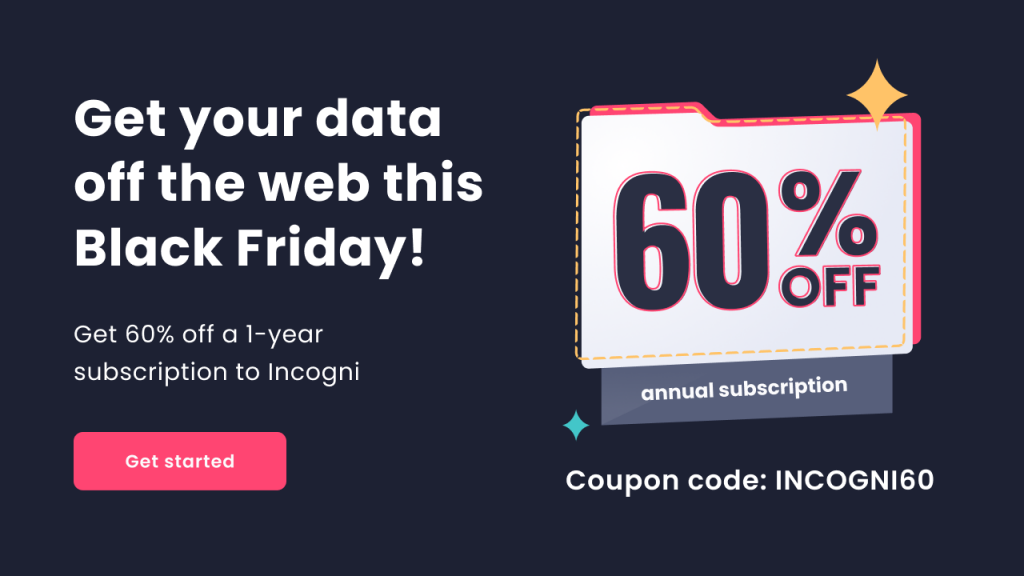 Trust us: Personal online privacy has never been this affordable!
Why get Incogni this Black Friday?
If our website is any indication, we are huge fans of online privacy. And Incogni is just about the only service that takes it upon itself to put your online privacy back into your own hands.
But if you're still not convinced you need it, here's every reason to strengthen your resolve:
Data brokers are on the prowl. Data Supplying is bigger than ever, and brokers know you better than your loved ones. Incogni is the way to stop your information from being collected and sold.
Much cheaper than an army of lawyers. Filing data removal requests is a full-time job. Incogni automates the whole procedure and all it requires of you is to subscribe, which takes roughly 5 minutes.
Continuous support all year long. Incogni doesn't just file data removal requests on your behalf, it offers continuous support for however long you are subscribed to it.
It works better than any other service. Life is all about simple pleasures, and few are quite like getting apology and compliance letters from data suppliers in the mail every week. Incogni works like no other service, and you always get a feel of it in action.
Data removal is bound to become more expensive. As public awareness about data brokers keeps growing, so do the prices of data removal services. If you want to take control of your personal life online, this is the best time and price to do so!
Convinced? We sure are!
Black Friday is the time for privacy!
Incogni was initially created as an add-on for Surfshark – the third-biggest VPN provider in the world. So you bet it knows how important privacy is from the get-go. In a matter of months Incogni got so big, it has turned into a brand new kind of online privacy service that can hold its own. And it's about time you see why!
And now you can return to your casual vacuum cleaner browsing knowing full well you won't be bombarded by ads for the rest of your life!