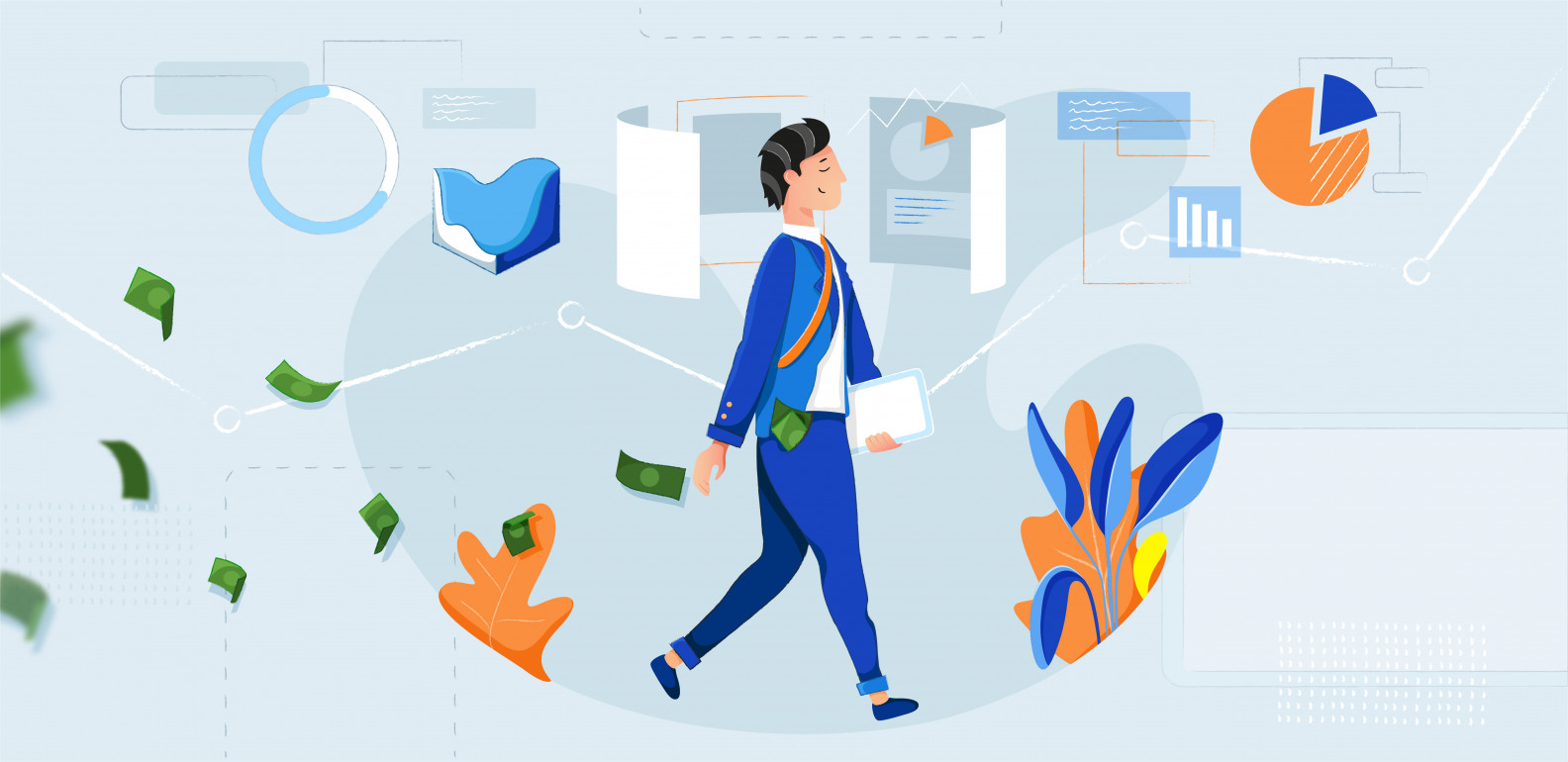 Best VPNs for Trading on NYSE and NASDAQ Outside the U.S.
Remember "The Wolf of Wall Street"? Have you ever dreamed of getting the same wealth? But if you are based somewhere in Europe or Asia you have at least one significant disadvantage – you can't directly invest in the U.S. stock market. However, the problem can be solved with an appropriate VPN. 
What companies can be listed in NYSE and NASDAQ?
You surely know about the New York Stock Exchange (NYSE), the largest trading exchange not only in the United States but all over the world.
It accounts for about 40% of the global money turnover among all trading sites.
That is if we combine all the exchanges in the world, then only 60% of the shares in the number of transactions will be traded on them, and the remaining 40% will be on one exchange – New York. So many world-famous companies are cooperating with them, such as Boeing, Ford, Disney, Coca-Cola, Visa, Amazon etc. Also, there are other large exchanges in America: American Stock Exchange, Chicago Stock Exchange, and NASDAQ – the largest electronic trading platform in the world. It specializes in stocks of high-tech companies: Microsoft, Intel, Apple, Google, Yahoo, and others.

Trade on NYSE and NASDAQ from anywhere with NordVPN!
 Advantages of American stock exchanges
A huge number of companies want to exhibit at the U.S. exchanges. This is a big plus for investors and traders since it is possible to work with stocks of different companies in one place.

Having an almost unlimited choice of companies in your asset, you can diversify your risks as much as possible.

The next advantage is the agreement to avoid double taxation with most of the countries in the world. 

American legislation in the field of investor protection is quite developed, unlike some other countries (for example, Russia, China, etc.). 

The next big plus is the availability of high-quality reliable analytics for companies. In the United States, there are quite severe penalties for false or hidden information which can be applied to managers of public companies, including imprisonment.
Most popular apps for trading in the U.S. stock exchange
In today's world, stock trading is carried out using web and mobile applications, and here are the most popular ones:
E*trade. This platform allows trading 24×5 on most active ETFs and stocks. It also provides real-time news and pricing, barcode scanners, comparisons, and performance graphs. Watch lists and voice recognition system are two more features to checkout.
Another popular platform is TD Ameritrade. It allows transferring funds to external accounts, setting price alerts, screens and lists, news, and studies, reverse testing, earnings calendars. Is TD Ameritrade available in Europe? It opens accounts to residents of over 100 countries. The few exceptions are the European Union, Canada, and Australia, but there are lots of concerns.
If you were looking for the platform which attracts thousands of the beginner traders with no minimum investment, no maintenance fees, and no commissions, you probably should consider Robinhood. It provides planned deposits, list of observed companies, day trading tracking, and preliminary order support. With a VPN it is possible to trade with Robinhood from any country no matter if you are based in Europe or Middle East or Asia or Africa or Australia.
To install any of these apps is not enough. To create an account you must have a legal U.S. residential address and be a U.S. citizen, U.S. permanent resident, or have a valid U.S. visa. To bypass country restrictions you should be careful and choose the right VPN – it will allow you to trick the software and replace your IP address with an American one. Of course, after you manage to obtain an American citizenship and the U.S. credit card. Or ask some of your relatives or friends from the U.S. to share their personal information. But in most cases this is the option for the U.S. residents traveling abroad.
Best VPNs for trading NYSE and NASDAQ stocks
Every foreigner that wants to buy stocks in the U.S.A. start with a question: is online trading safe? You know that it's not. Read more information about how a VPN can protect your privacy in the article What Is a VPN?
CyberGhost VPN diverts your web movement through VPN servers. In expansion, it covers up your IP address, and your movement gets to be anonymous. All information transmitted through the scrambled connection. To protect your digital life, CyberGhost VPN developed apps for Windows, macOS, iOS, Android, Linux, and even for routers! Also, a single CyberGhost VPN subscription allows you to protect up to 7 devices.
NordVPN features a double encryption function. As soon as you connect to the VPN, your traffic goes through another VPN server, which replaces your IP address and scrambles all the information that you just sent or received over the Internet. Once you use Double VPN, your online operations are hiding behind two servers, not one. Moreover, your gadget uses DNS servers controlled by NordVPN. All your DNS queries go through an encrypted hole and are resolved on the same VPN server with which you are connected. In the event of an unintentional disconnection of the network, Kill Switch blocks access to your gadget (or the applications you specify) to the network.
ExpressVPN may be a benefit with its own confidentiality DNS servers. Not at all like other suppliers, once you are associated with an ExpressVPN organize, your DNS inquiries are secured by the same encryption and tunneling anonymous DNS servers on each VPN server. ExpressVPN's TrustedServer technology prevents the operating system and applications from writing data to the hard drive. Instead, the servers use only RAM. Since RAM requires electricity to store data, all information on the server is erased every time the server restarts. As a result, the data is not permanently stored on the server, and potential attackers cannot use it.
How to secure the purchase of foreign stocks?
The American market is attractive for its understandability, as it logically responds to market news and is sensitive to comments by officials, in particular, Fed leaders. Therefore, traders and investors have the opportunity to guess the direction of the market on certain news.
Although stock trading apps claim they do their best to provide you with safe and secure trading, you intangibly share a lot of sensitive personal data such as credit card details, address, and phone number. Just imagine that this information may compromise your bank account and cash may be stolen at any minute you login to your account. And, indeed more frightening, within the hands of a fraudster, this information can be a way to steal your identity. Fortunately, all you need to protect your stock trading deals or banking transactions is VPN.