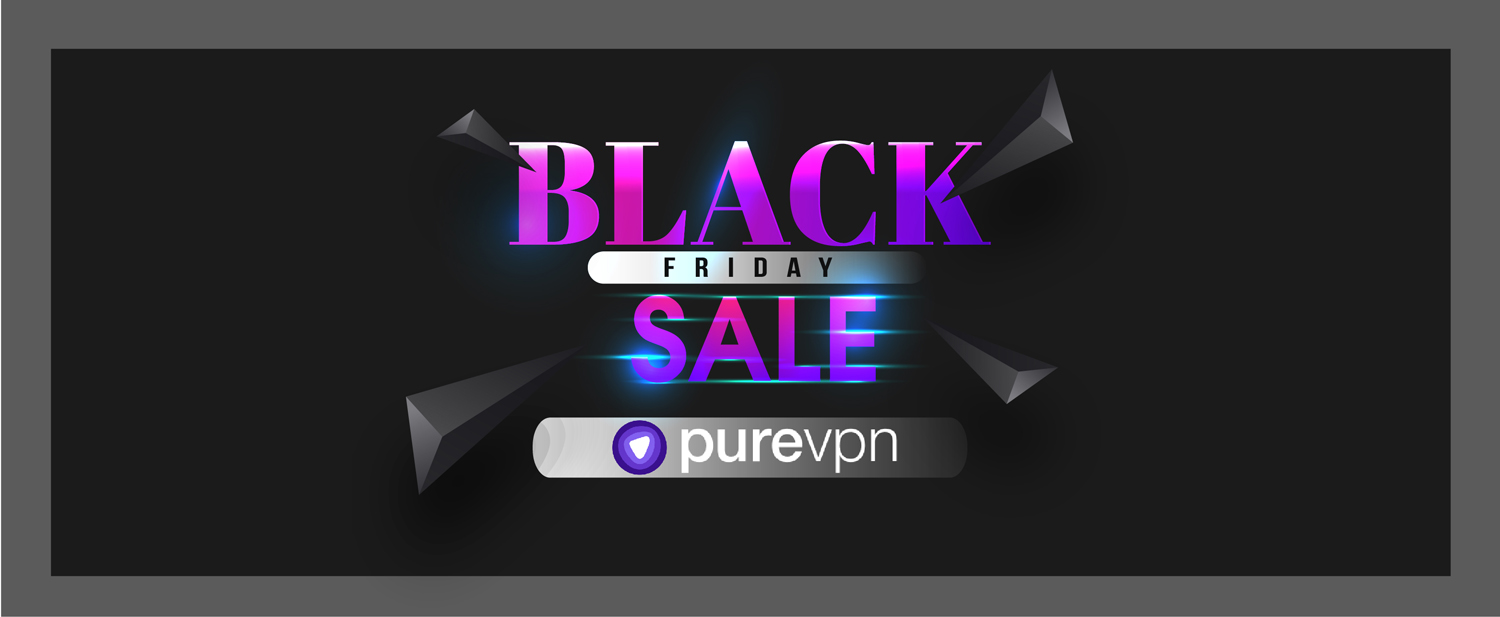 PureVPN 2022 Black Friday Sale!
Black Friday is finally here! And everything you wanted to buy all year is finally having its biggest sale. Nothing will ever be cheaper than on the fourth Friday of November. And you bet your last cent VPNs are no exception. In fact, every VPN that managed to put together a couple of servers is having its best sale ever. And among all of this madness, huge discounts, free months, and massive black banners one can't blame you for wanting a deal that would be truly different, something that would last without sacrificing quality. Well, friends, if that's the case, look no further than the 2022 PureVPN Black Friday sale!

Get a huge 88% DISCOUNT on PureVPN!
PureVPN's 2022 Black Friday Discount: A sale for the ages
PureVPN might not be as well known as ExpressVPN, NordVPN, or even Surfshark, but this by no means makes PureVPN lesser than any of the other VPNs that are assaulting you in every YouTube ad.
In fact, in the last few years, PureVPN managed to carve out its own, unique, and very PureVPN identity. And recently, right on the brink of 2022's Black Friday, PureVPN has gone through a complete rebrand. And we're not just talking logos and colors! OK, there is a bit of that ?, but the PureVPN app has also gone through a complete overhaul, eliminating any of its shortcomings and introducing about a thousand new features and products.
And to cement its newfound voice, this year PureVPN is having what is, perhaps, its most exclusive Black Friday/Cyber Monday sale ever.
While most providers are busy trying to one-up one another with how many months they are willing to hand out for free, PureVPN takes it back to basics with a new and fresh twist.
PureVPN knows: Nothing beats the simplicity of a good deal. And that's exactly what PureVPN aims to provide you with. So this year, for the first time ever, PureVPN is having an 88% BLACK FRIDAY SALE. But it's not your usual sale. It's a sale that will get you a 5-YEAR SUBSCRIPTION!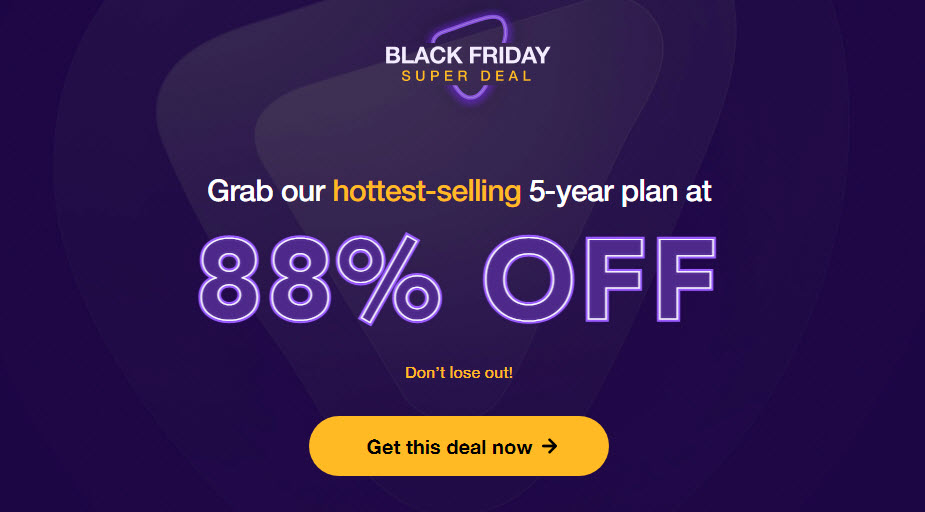 That's 5 years of uninterrupted, devoted, premium VPN service that keeps over 3 million users satisfied. Want to be one of them? Now is the time!
Why go for PureVPN this Black Friday?
If you have been waiting for Black Friday or Cyber Monday to finally get a VPN, you might be tempted to go for some of the other brands. After all, everyone is having a sale these days.

Looking for a different deal?
Check out the best Black Friday/Cyber Monday VPN sales of 2022!
However, if you're truly on the hunt for the greatest deal ever, want a subscription that will last, and want to join a VPN that's not part of any major conglomerate, PureVPN just might be the VPN provider you have been looking for.
And here's everything PureVPN has that others do not:
Over the years, PureVPN managed to establish one of the densest server networks out of all the VPN brands. The provider currently hosts over 6,500 reliable servers across 96 locations. And that's a number second to none.
Throughout the years, PureVPN has shown continuous, devoted support to its users, constantly improving its service and performance. So going for the Black Friday deal in 2022 means going for constant improvements over the next 5 years.
PureVPN is packed with features! On top of VPN add-ons such as DDoS Protection, Port Forwarding, and Dedicated IPs, PureVPN has recently come out with a landslide of additional services. We're talking PureKeep (password manager), PurePrivacy (privacy service), PureEncrypt (encrypted cloud storage). All of this – in one affordable package this Black Friday.
Unlike most other providers, PureVPN truly does do something unique with its Black Friday sale. This time you can get 5 entire years of PureVPN for less than some of the other providers charge for one. And if that's not a deal, we don't know what is!
Want to know more about PureVPN?
We go in-depth in our full review!
A Black Friday for 5 years to come!
This year is the year you get yourself a VPN subscription. And if you don't feel like going for any of the other brands that seem to have been running the same deal for ages (Black Friday or not) but still don't want to sacrifice quality, PureVPN is the way to go!
This little VPN has been on the rise lately. Backed by over 15 years of cybersecurity experience and packed with additional features, products, and services, PureVPN is about to give every other provider a run for their money. And, trust us, you don't want to sit this one out!