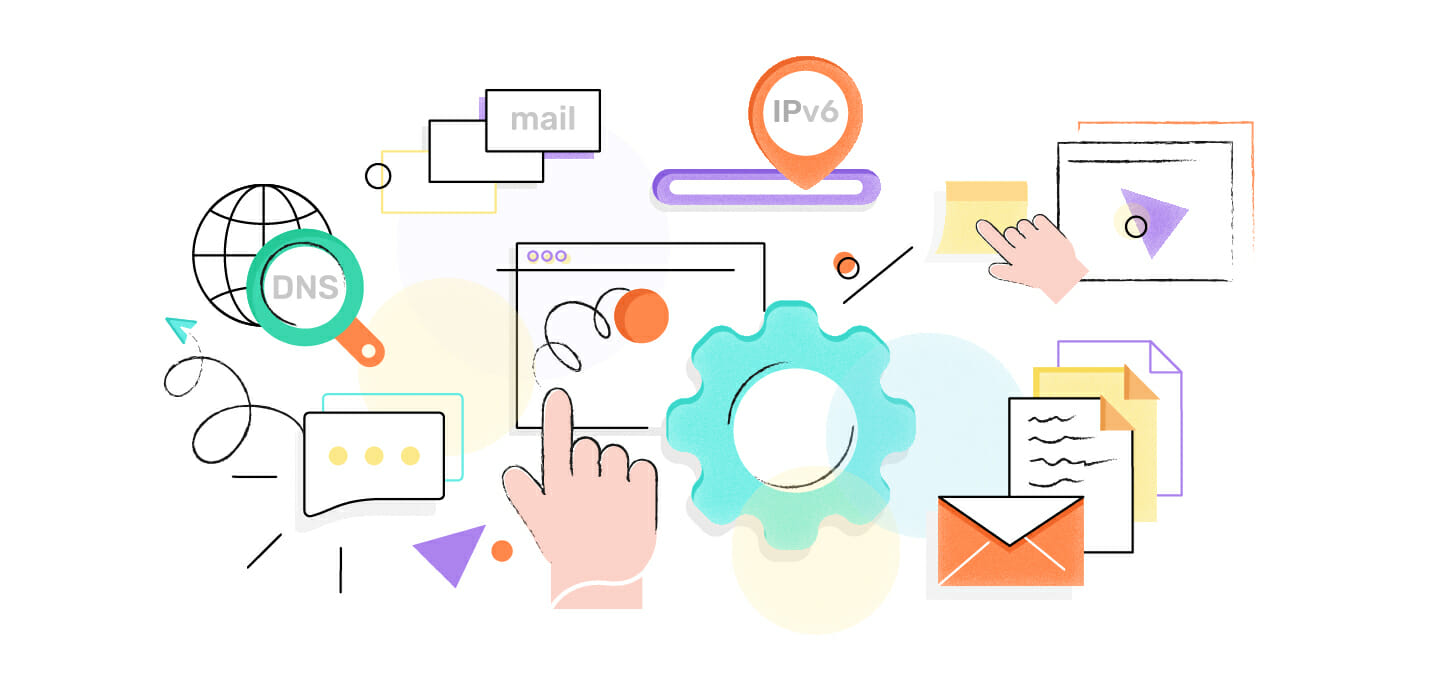 Is your VPN good enough?
Before you decided to spend a few hours testing the VPN you chose, we recommend checkout our mind-blowing article where you may find everything to fit your needs. Just take a look at Best VPN Providers. Is your VPN here? Anyway, if you want to have all the settings right and ensure that your setup is secure, here is the easiest way you can test your VPN.
People can be a tad uncertain when they install and use VPN for the first time. Especially when they don't work with tech every day. There's a ton of options. But how to choose wisely and get the best protection out of your VPN service?
Well, you should switch on as many security methods as their provider allows. Check your app for things like a kill switch, IPv6 encryption protocols, or DNS leak protection, and run with those to ensure maximum security.
But how do you know these actually work? We selected a couple of online tools that help you ascertain how safe your VPN service is.
Prevent IP leaking
First and foremost, VPN makes sure it hides your IP-address from others. Companies and websites use your IP to track you for advertisements, services, or worse. To check how well your IP is hidden when you engage VPN, you have to establish your IP-address. Disconnect VPN on your device and visit the "whatsmyip" website, a website that shows from which IP it was reached.
You probably want to write down your IP address on a slip of paper, and also your IPv6 address, for later use. Next, activate your VPN again, and re-visit whatismyip. You'll most probably see a completely different IP-address now, one randomly generated by your VPN provider.
Is your DNS leaking?
One of the many threats to your online anonymity are DNS leaks, security flaws that potentially undermine the workings of a VPN and give access to your information to unwanted guests. It's a known threat, and most VPN applications have built-in tools to prevent such leaks. But still…
Fortunately it's possible for everyone to check if their security is compromised, by using the website DNSleak. It's a simple website with one purpose. Having you check if it's possible to find your IP through a DNS leak. The site is pretty self-explanatory, so we won't go into detail here.
How to avoid IPv6 leaks
IPv6 is the successor of the IPv4 encryption protocol. Replacement for the latter was due because of the many changes we saw in internet use. More people use internet longer. And also more and more devices connect into one big "Internet of Things".
IPv6 is the answer to these rapid changes, but it faces some challenges of its own. IPv4 is still in use, for instance, and it doesn't communicate well with devices that use the newer variety. On the side of VPN providers we see something different. Some providers aren't yet able (technically) to hide your IPv6 address. To find out if yours does, go to website ipv6leak.com and check your service.
Anonymous mail
Journalists, dissidents, and activists know the importance of true anonymity when it comes to emailing their contacts. To them, but also to regular users, it's paramount their email doesn't leak their IP addresses.
There're various safeguards on the market that help you protect your messages from unwanted attention. PGP-encryption through TorGuard is popular, just as using temporary, anonymous email addresses like Guerrillamail. But you can also secure your regular Gmail or Yahoo: just use a VPN connection, and check if your provider doesn't show your IP-address in your emails by way of specialized websites that show if your data is transmitted without valuable information attached to it.
Safe Bittorrent downloads
One downside to the use of Bittorrent is the possibility of IP leaking. The tool IPleak helps ascertaining if this is the case in your situation. Press the button "Activate" under the tab "Torrent Address Detection", and use your Bittorrent app with the Magnet-link you're provided with. As soon as this link starts sending information (which may take a little while), it shows you if your IP is compromised or not.
The IPleak website offers other services that you might like. We appreciate the help in detecting WebRTC-leaks, and other clumsy leaks – you may be surprised how often computers send location details through other means.
Final piece of advice: most VPN-providers have engaged the important encryption/security protocols as default setting, but it never harms to double check if they are actively engaged, and do their work properly!