An abbreviation VPN stands for Virtual Private Network. This technology allows you to set up a secure connection between your computer, laptop, or any other gadget and a web-server. With the help of a VPN, you can change the IP-address and transfer data safely.
What is a VPN, and why do I need it?
VPN creates a so-called tunnel between a computer and a web-server. It is encrypted, which means that your identification information is hidden. At the same time, neither cybercriminals can intercept your data when trying to hack the network, nor those who manage VPN-servers. When asking yourself: Should I get a VPN?, many people think about the capability of accessing some prohibited sites or illegal content. However, VPNs are often used for quite legitimate purposes:
higher connection speed
protection against hacker attacks
corporate network security
privacy of blockchain transactions
unblocking streaming platforms and various applications
online gaming with no borders
safe usage of public Wi-Fi
bypassing geographic restrictions, and much more.
How does a VPN work?
Each computer, laptop, Wi-Fi router, or any other gadget connected to the network has its unique IP address, which identifies the provider of the Internet access, its location, and contact information. But who cares about ISP data? Personal data is what you should be worried about.
Did you know that browsers and apps collect your data every time you open them and go online? What data you enter, what operating system is installed on your device, what websites you visit, what your interests are, and much more. Usually, this information is stored in browser cookies. It is also located on your IP.
When you switch on the VPN and go to any site, the following happens:
The IP address you get from the ISP offers a secure connection to the VPN server.
In a virtual network, you have a different IP address. It can be absolutely anything, even from Brazil or Bangladesh.
The traffic is encrypted, so nobody can watch your behaviour.
The sites you visit don't know where you are really from as well as your real browser history. If anybody tries to hack you, they will hack your IP, located somewhere in Brazil or Bangladesh.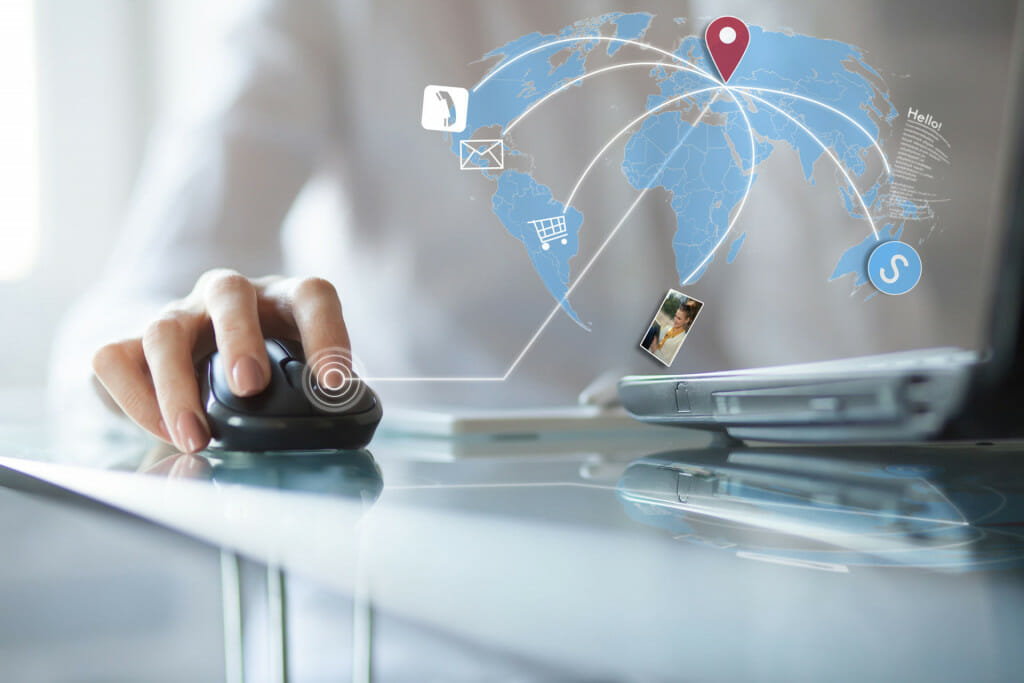 VPN encryption protocols
Point-to-Point Tunneling Protocol (PPTP) is already a familiar standard among VPN connections. It was developed a couple of decades ago, and now it is obsolete. Despite it, PPTP is still prevalent. Here is why: it is already installed on most devices and platforms and it is easy to set up.
PPTP is still useful for tasks that do not require strong anonymity, such as unblocking streaming platforms.
This protocol doesn't require additional software. In this case, logins, passwords, and server addresses would be enough for encrypted connections.
Today, PPTP has updated its capabilities to 128-bit encryption, although it is still not on the list of the most secure. This protocol is easy to decrypt and hack, so even Microsoft recommends using SSTP/L2TP. It is especially true for users who require high-security standards, such as cryptocurrency traders. However, the minus can turn into a plus: the low encryption level makes PPTP one of the fastest VPN protocols.
OpenVPN is a relatively new protocol, but it has already proven itself to be excellent in use. Its flexibility and safety have earned it widespread popularity. Now it is most often found at VPN providers as the main operating one. It works with technologies such as the OpenSSL encryption library and SSL V3/TLS V1 protocols. OpenVPN is continuously evolving and updating.
However, it is difficult to distinguish it from HTTPS over an SSL connection. It is more challenging to block and less vulnerable to attackers than other protocols. This protocol can easily bypass firewalls as it can run on any port using UDP/TCP. The UDP port is most efficiently used to increase connection speed. OpenVPN has many security methods and protocols such as OpenSSL, HMAC authentication, and preshared keys. It usually works in symbiosis with AES encryption. However, OpenVPN is not perfect: you still have to install additional software to use it.
Secure Socket Layer (SSL) allows you to work over a secure connection using a regular browser. SSL/HTTPS safe transport is a standard feature of popular Web browsers. A key pair is used to encrypt data exchanged between a client and a server. SSL certificates are needed to confirm the sender's authenticity and the absence of distortion in the information. SSL is a simple option for secure access from a wide variety of devices (PCs, laptops, PDAs, Wi-Fi, WiMAX, and 3G). The system usually manages data and passwords, and there is no need to install special client software. It doesn't create an open-access channel to the corporate network's internal resources: it is provided only to the resources specified by the administrator, and only to authorized users.
But SSL can be decrypted by interception, scanning, and re-encryption.
Internet Protocol Security (IPsec) ensures maximum network security. The protocol establishes a kind of tunnel to the remote host. Each session is checked; data packets are encrypted so that the protocol can guarantee a high level of connection security. The protocol operates in two modes — tunnel and transport, designed to protect data between different networks. In transport mode, messages in data packets are encrypted, and in tunnel mode, the entire information packets are encrypted.
Some services, like Surfshark or Nord VPN, give you the ability to switch between protocols like IPsec and Open VPN. The advantage of using IPsec is that other protocols can be used with it, which significantly improves network security. While IPsec is a convenient and useful protocol, it has a significant drawback: its time to install the client application.
Layer 2 Tunneling Protocol (L2TP) always works with IPSec. It happens because L2TP doesn't provide encryption or traffic protection itself. This protocol is an extension of PPTP that uses a process called double encapsulation:
– The first encapsulation establishes a PPP connection.
– The second contains IPSec encryption.
At the same time, L2TP supports one of the most secure encryption algorithms – AES-256. Unfortunately, the use of this technology reduces working productivity and speed. L2TP is convenient because it is built into most PCs and mobile operating systems. One of its major flaws is the NAT firewall blocking vulnerability. It happens because L2TP only uses UDP port 500 for connections.
Internet Key Exchange version 2 (IKEv2) helps control IPSec key exchange, although it is not a technical VPN protocol. You can found it on any Windows operating system since Windows 7. Besides, there is an implementation for Linux, Blackberry, and other platforms. Blackberry supports few protocols at all, but IKEv2 is one of them. Even if your internet connection is interrupted, it will still keep the VPN connection. Its popularity is due to its stability, safety, and high performance during operation. It is mainly intended for mobile users. Since IKEv2 supports MOBIKE, it is very robust against any changes in the network. The VPN connection always stays on when switching to Wi-Fi. IKEv2 improves speed and stability + it is more secure than L2TP.
Secure Socket Tunneling Protocol (SSTP) is owned and maintained by Microsoft, and it is often considered to be a Windows-only protocol. However, other operating systems such as Linux, SEIL, and RouterOS can support it without problems. The protocol is very stable, thanks to its integration into Windows. In terms of reliability and security, it overtook PPTP and L2TP. Typically SSTP uses AES encryption as well as SSLv3. This technology helps to prevent any problems and blocking of the NAT firewall. SSTP uses a similar authentication method for SSL/TLS connections. Overall, SSTP offers the same connection to OpenVPN, but more Windows-oriented
Static or dynamic IP?
It is generally accepted that dynamic IP addresses are much safer for new users. For example, suppose someone is hacking your network node to access your computer after such an elementary procedure as restarting the router. In that case, the attacker will have to re-learn your IP address and begin hacking from scratch.
Sometimes the constant change of the IP address is useful for work. For example, suppose you are involved in SMM, hidden PR, or other communication activities on sites under different names. In that case, it will look suspicious and implausible with the same IP address. Dynamic IP change will come in handy.
In some cases, you can get a "ban" on forums and conferences. Sometimes it is a more severe restriction like blocking a specific IP. If you fall under such sanctions, then the IP-address's dynamic change will allow you to freely read the information and even register there under a new name to continue communication.
Also, dynamic IP is useful when you work with free file hosting services. There are many restrictions on it — for example, you can download no more than 1 file in 3-6 hours from one IP. After downloading the first document, you just need to restart the router, and you can immediately start the second download.
Sometimes it becomes necessary to access your home or some other computer remotely. For such cases, use special software: TeamViewer or Remote Administrator. With this program, knowing the IP address and a unique password, it will be possible to work remotely with the computer, desktop, and all its contents. The main thing is that the program is installed on both computers, including the one you want to access. But this is only possible if the computer is assigned a previously known static IP. Even a simple disconnection will make it impossible to get remote access in the case of a dynamic IP address.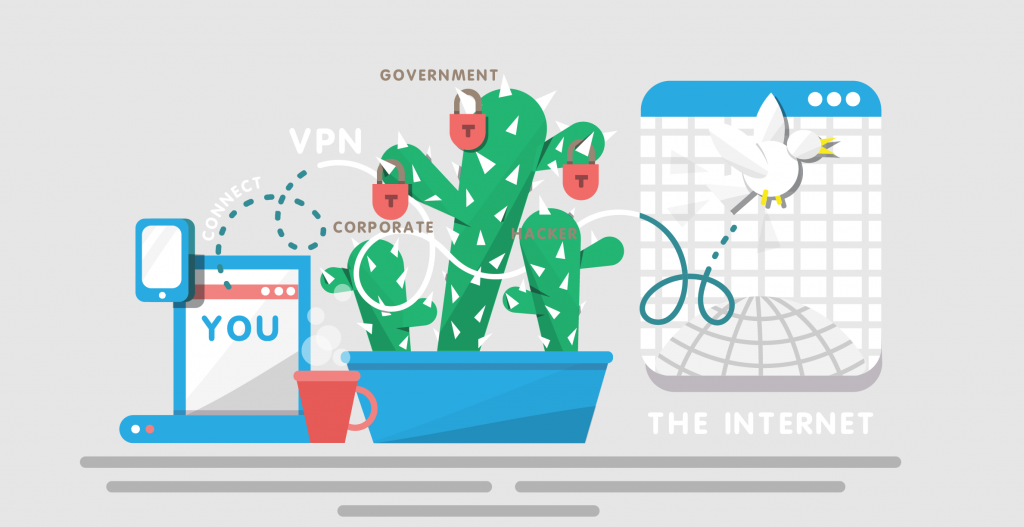 What to look for when choosing a VPN
It is better to choose a VPN service with a long history and a good reputation and read reviews, for example, on Reddit. Also, pay attention to such criteria:
VPN jurisdiction ;
The number of servers and countries;
Negative precedents (for example, data leaks) associated with the provider;
Support of all the latest encryption protocols and standards (OpenVPN, SSTP, L2TP / IPSec);
Transparent and understandable user privacy policy;
Fast connection;
Favorable price-performance ratio.
Or just consider the following:
1. Speed.
Since the connection goes through VPN servers, they must be fast and provide useful data transfer rates. It depends on this how quickly your sites will open.
2. Security.
This point is one of the essential things: does the IP change, what is the level of security and protection, is the traffic encrypted, is there logging of your activities on the Internet, etc.
3. Convenience.
Different services provide their services in different ways: you just need to press a button to make everything work for some of them. For others, you will have to control everything manually. Maybe it's more comfortable just to install a plugin in your browser?
4. Cross-platform.
Suppose you will use a VPN on multiple devices such as PC, laptop, and smartphone. Find a service that has a solution for all of these platforms. It will be much more useful, and if you purchase a subscription, there will be no need to access several different platforms.
5. Technical support.
If you want to make sure it works well — read the comments. Because such services usually need a subscription, then the quality of their support will speak about how it relates to its customers.
6. IP.
If you are going to use VPN all the time, you can choose an option that will give you a static, not a dynamic IP. It will be quite convenient if you often surf the Internet.
Must-have VPN features
Once you figure out what you will be using the VPN for, make a list of the important features and those you can refuse. It becomes much easier for you to decide which VPN to use. Things that your provider should have:
Reliable encryption
High speed
Strong privacy policy
Good performance
No data caps on the Internet
VPN is not just a way to watch a restricted TV show or download a blocked app. First of all, it is your data security, protection against fraudsters, and safe Internet surfing. That's why it is so important to choose a reliable provider by your goals.
What is a VPN Kill Switch?
Kill Switch technology is gradually becoming familiar to most users because it can be found at almost all providers. This feature monitors the connection to the VPN server: if this connection is broken, an emergency switch will completely disconnect you from the Internet. Your connection will be temporarily disabled to prevent your data, such as IP address and location, from falling into the wrong hands. Thanks to Kill Switch, yours remains interrupted until you connect to the VPN server or turn off the emergency switch. It's not recommended to turn off the emergency switch. It is better for this line to always be in an active state because this does not affect the speed, quality of your connection, or other Internet settings.

What is a VPN log policy?
When VPN service says it has a "no-logging policy," that means it doesn't collect or keep any information about your actions online. Even if the seller accounts are taken by force (hack, court order, etc.), it is impossible to get your web history. Some VPNs even can't detect your connections themselves (which also protects against real-time data interception). Some VPNs don't store any data about you as a customer other than encrypted payment information, so no one can find and follow you. But the best VPNs don't even do that, allowing you to pay anonymously (usually with cryptocurrency). It's also good if the VPN is based in a country with fair privacy laws. For example, everyone knows that authorities often forced private companies to disclose data in the United States. Countries such as China formally allow VPNs but require them to be registered with government agencies, which gives the government unlimited real-time access to their servers. Therefore, it is essential that the service declares a no-log policy and has a good reputation, real reviews, and was not involved in data leak scandals.
Which VPNs support router?
You can easily install a VPN to your smartphone, laptop, or personal computer. You don't have to figure out how everything works, just follow three simple steps:
1) download an app;
2) run it;
3) enter the login/password received during registration.
In this case a VPN will work only on the selected device. If you want all your devices to be connected to a VPN, you should install it to the router directly. However, there are a few things to consider.
First, not every router is compatible with a VPN. The device may simply not be designed for this in terms of technical characteristics. If you cannot connect, it means that your router's firmware is simply not suitable for working with a VPN over the regular Internet. In this case, you can use an alternative firmware, but this will require specific knowledge and skills.
Second, not every VPN can be installed on a router. Here is a list of VPNs that definitely work with routers:
Third, many routers capable of connecting to VPN offer a small selection of protocols to connect (OpenVPN, PPTP, L2TP, etc.). Sometimes there is no choice at all, and only one protocol is available. Before you connect to a VPN, make sure it has at least one common protocol with your router.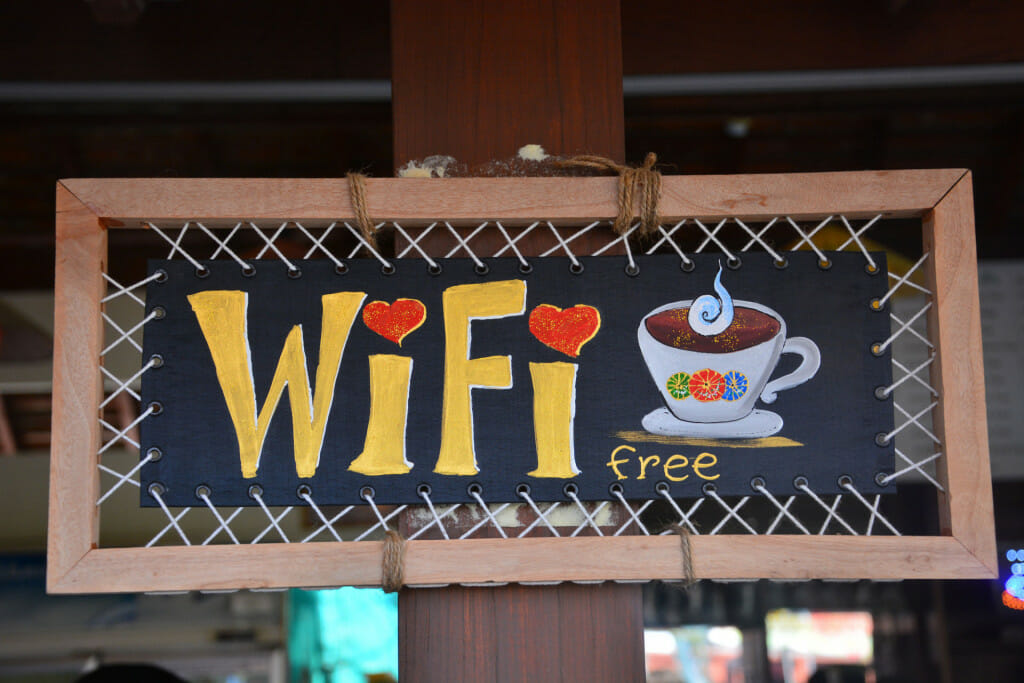 Best uses for VPN
Access to any content
Hidden location (IP address)
Protection from scammers and hackers
Encryption of all traffic
Protection from malware and phishing tactics
High-speed surfing and streaming content.
Protect your online privacy
Today, almost every second site tracks and collects information about visitors: age, gender, interests, name, and personal information. All this data can be taken at the moment when you just open the page. When you go to the page, your location is recorded immediately. With this data, sites will try to sell you something and impose on you. Moreover, some sites may share the collected information with others. You have just managed to visit the site, and you are already being offered targeted ads and links. It is a prevalent practice for ad applications. A VPN can help protect you from intrusive suggestions and tracking.
Changing your location and IP address also helps protect banking and cryptocurrency transactions. No one can hack your mailbox, read personal correspondence or download photos, and see the history of web visits. The Internet is a place where you are always closely watched, and staying anonymous is an essential rule of visiting a network. Before going outside, you take at least keys and a phone, and before going online, you need to take a VPN.
Bypass geo-blocking
Unfortunately, the authorities in many countries worldwide seek to limit external influences on residents and therefore block access to the network and censor internet content. In some regions, journalists, bloggers, and ordinary citizens were imprisoned simply for knowing public information or share their thoughts online. China is at the top of this list, followed by countries in the Middle East, which block any content that harms the power structures. Not only information related to politics, the form of government, but also inter-confessional and religious theme is censored. In such cases, VPN is a way not only to bypass censorship but to stay safe. Reliable service can change location and IP address, unblock region-restricted websites, and social networks.
Anonymous torrenting
What is P2P?
A peer-to-peer network means the way computers interact in a system, where all nodes are "equal" and alternately act as a client or server. If one of the P2P servers fails or simply goes offline, it will be replaced by other nodes acting as servers, which guarantees more stable network performance. The advantage of the system is that you only need an Internet connection regardless of the platform.
But even if you exchange files with people you trust, it is still impossible to know if they are the only network members. It is also challenging to be sure that the files you get are safe. Entire viruses and other malware can disguise themselves as useful material. Finally, whether the downloaded files are legal at all. You need to keep P2P file sharing safe if you save and open whatever you download. A good VPN will give you such a possibility.
Torrent files are an ingenious solution for efficiently finding and distributing peer-to-peer files. The torrent file owns the complete index of the data that it shares and connects to the torrent client, bringing other online users together. Thus, everyone shares or download the torrent file, using cryptographic hash values ​​to verify the file's integrity. For torrents, you should find a reliable VPN service. It will hide your IP address from other users, while there will be no problems and jumps in download speed.
Use public Wi-Fi safely
We use public Wi-Fi every day. In cafes, shopping malls, transport, airports, and train stations. Do we wonder how weak the security level of WiFi in public places is? Everything is terrible with it. Any such access point is a gold mine for a hacker. Or, at best, for a spammer who floods you with ads. A few entrepreneurs and city structures that host a free internet access point are thinking about creating a secure WiFi connection. In the best-case scenario, they will install the standard protection known to any hacker. When he breaks this protection, he can get access to any data transmitted through this point. Starting from the search history and ending with the entered passwords for social networks, mailboxes, and internet banking. The simplest solution that eliminates most of the threats at once is VPN. When you use a reliable service, it encrypts everything you transmit to the Web. The only reliable way to get a secure WiFi connection is to turn on the VPN.
Watch best-streaming sites
You, probably, know that access to various content can be restricted on a regional basis. So what's the reason? Well, there are more than one:
Copyright agreements for global media companies such as Netflix and Amazon Prime Video vary by country;
Geographical blocking is used precisely to restrict access to copyrighted material. As a result, users in a certain country simply do not see the blocked content;
The salaries of viewers from different countries may vary. Income mismatches are often so significant that it is fair to define different pricing policies for different regions;
Access to the content may be restricted by national legislation for reasons of censorship, morality or religion;
Some content may have exclusively local significance. It is not broadcast in those countries to which it is not related.
How does a VPN bypass geo-blocking? In a nutshell, you choose a country and a server; the service establishes a connection and gives the impression you are based in the selected area. If you want to watch the US content, just connect to the US server via VPN. The more servers a VPN service provides the more options for masking the IP address and changing the virtual location you have.
Play online games
To bypass the regional block for online games like Lost Ark, Fortnite, or Call of Duty, you need a VPN. The service replaces your location with any other selected area and unblocking restricted content. Besides, VPN gives you such benefits:
1) It can raise the speed. Some ISPs limit bandwidth, and because of it, the game loads poorly, freezes, and lags. An effective VPN service changes your IP and encrypts all data that passes through the web. The ISP can't track what you're doing online and reduce your speed.
2) The new game rarely becomes available worldwide at the same time. Most often, it will take months to wait for a release in your country. Using VPN servers of the country where the game is already available, will let you play one of the first. Also, the same game may differ in functions and additions in different countries.
3) As with any censored internet content, certain games may be blocked in your country. The ban may be related to the license agreement problem or on ethical and religious grounds. It is unfair but solvable — the IP changing option comes to the rescue.
4) Have you been unfairly banned from the game? You haven't told your opponent everything yet, but already been banned? VPN is explicitly designed to change the IP! It will help you get out of the existing ban and not get hit by the next one.
5) If the ping is too high, download and upload speed doesn't matter. This problem can occur if the game service is located at a significant geographic distance from you. A simple example: you are in Moldova, and the gaming center is in the USA. Most likely, the ping will be very high, and unwanted lags will appear along. High ping won't hinder if you connect to the game through the country where its server is located.
6) Any player can be hurt by DDoS attacks, but if you are a professional esports player, you need to install a VPN. Your opponent doesn't have to do it personally — the "assassination" can be ordered online. Even esports platforms like Steam and Stadia have faced DDoS-attacks during important tournaments. Using VPN protects against attacks because you can't be found due to the changed IP.
Other examples of using VPNs
1. Surfing the web safely
Most paid services have functionality that blocks annoying contextual advertising and malware, all kinds of phishing, and trackers. For all this, the "shield" is the provider's server.
2. Discounts
The air travel market is quite expensive all over the world. The situation is somewhat corrected by discount programs that apply to residents of specific regions for seasonal travel. To receive information about such discounts, you need to find sites with the local area's IP address. Also, depending on the location, you are offered different prices for certain goods. International brands often make online sales in certain countries. The company's website reads your IP address and lists the prices accordingly. But with a VPN, you can outsmart the system by choosing another city or country's IP address. You can save a lot on shopping with a VPN!
3. Using a VPN at work
Do employees use Facebook and Instagram a lot? You can close access to this service. Does a colleague spend half his day on YouTube? All his activity is automatically recorded in the logs and will become an argument for dismissal. Some businesses and educational institutions use a firewall that blocks access to social networks. Using a VPN will allow you to bypass restrictions and hide your presence on entertainment sites. Work is good, but there should be rest too.
4. Protection from surveillance
If you are busy monitoring competitors, then a webmaster can almost always determine what interests you on their site. A VPN hides such digital footprints and opens up a wide range of internet research.
5. Be always at home
Tracking a victim's location is part of the attackers' technique to determine if a victim is at home and how vulnerable their property is while away. VPN allows you to create a sense of presence to create hackers' appearance that you are always on duty. The main thing is not to upload vacation photos to public accounts.
6. Long-distance calls
Calls via Skype and VOIP are quite convenient since they allow you to save money on roaming if the internet's cost isn't high. To make it cheaper, you can use the country's server or city where the call comes in. It will significantly reduce the cost of services.
VPN service recommendations
Best VPN for streaming: ExpressVPN
Best gaming VPN: CyberGhost
Best VPN for Bittorrent: 5 Euro VPN
Best VPN for Android: NordVPN
Best VPN for iOS: IPVanish
Best VPNs for your needs
The more actions you do online, the more risks you get. Now when you know everything about Virtual Private Network, you can choose the service that suits you best. Or you can use unbeatable Top 10 VPN providers. So keep calm, get a VPN, and enjoy your time on the web.