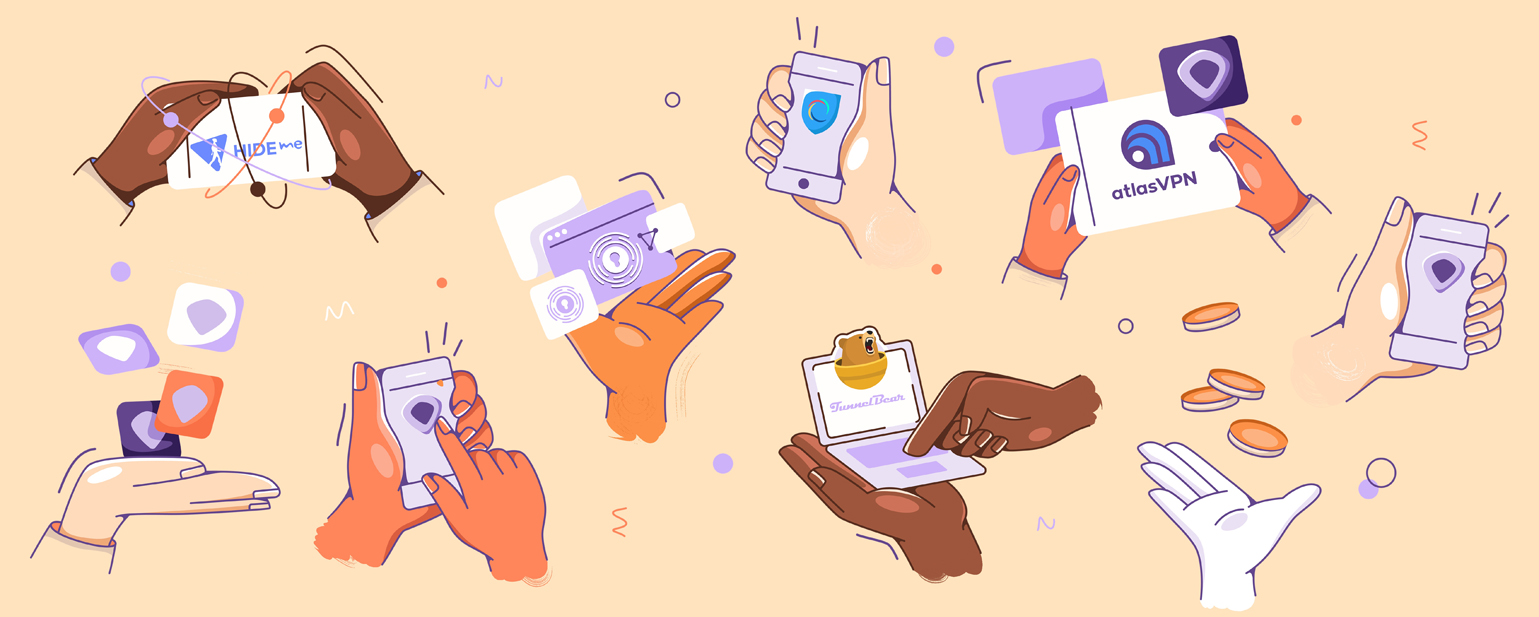 The Virtual Private Network industry has changed a lot ever since VPNs first made it into the mainstream. It seems that just a few years ago there have only been a few premium providers grabbing every user they possibly can, but now there seems to be a new VPN born nearly every minute. And this constant expansion of the industry pushes providers to become more inventive and creative to offer the users something no other provider has. And with that free VPNs have made it back into the spotlight.
It was only recently that most free VPN providers, except for a few crazy privacy enthusiasts, were data brokers in disguise. You can read about this online for hours, maybe even days. Under the guise of online security and privacy, they were simply aiming to collect and sell your most private information before your ISP could. But these days, a freemium VPN (meaning, a VPN that has a free plan alongside its premium subscription options) is as much an option, as are the regular premium providers we all know and love.
The real question is: How do you know which ones to trust? And that's exactly what we're here to find out.

PrivadoVPN: Our #1 recommended free VPN provider!
Wait, aren't all free VPNs bad?
For years nearly every website has been telling you that free VPNs are pretty much the devil himself and that they are only interested in stealing all of your most personal and pirate information. Including ours.

Want to know more about that?
Check out our full free VPN analysis!
Don't get us wrong: For the most part, that's still the case. As the old saying goes: If you don't have to pay for the product, you ARE the product. And the app stores are still filled to the brim with free VPNs that do nothing for your online security and privacy but automatically put you on a data leak watchlist.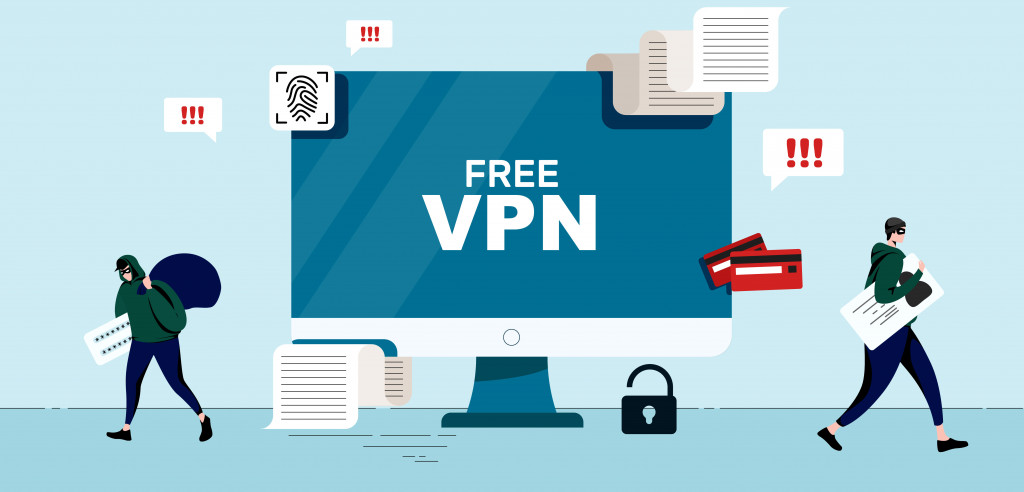 That said, the time might very well be changing. As we all know, you can only fight fire with fire (please do not attempt with actual fires), and some of the true, real VPN providers have decided to do just that. By launching free versions of their own, tried, tested, and sometimes even audited VPNs they aim to make powerful and guaranteed protection available to everyone who needs it.
The number of trustworthy providers has steadily grown in the last months, and now you actually have options to choose from.
However, you can't tell a good free VPN apart from a bad one based on the logo alone. And this might be a bit of a problem. So how would you determine that the free VPN you want to go for is trustworthy?
Good free VPN checklist
Finding out whether a free VPN is good or not is crucial if security and privacy are what you're looking for. Otherwise, you might very well get the opposite result.

Don't believe it can get that bad?
Check out what the worst of the worst free VPNs are known for
Now, this is no easy task, and sometimes there is actually no way of finding out whether a VPN is good or not without getting your hands on it first. However, we have come up with a little checklist that you can follow unless you want your personal information to end up in the hands you were trying to keep it out of.
1. What is the business model?
A true free VPN can only exist alongside a premium subscription.
Running a VPN is expensive. There are apps to be built and updated, servers have to be constantly maintained, and new features have to be developed. And this is not even counting the marketing expenses. So where do you think the free VPN is making money from if it doesn't have a premium tier subscription? The answer is quite simple: It's making its money off of you!
A premium subscription is the only thing that makes a good free VPN viable. Period.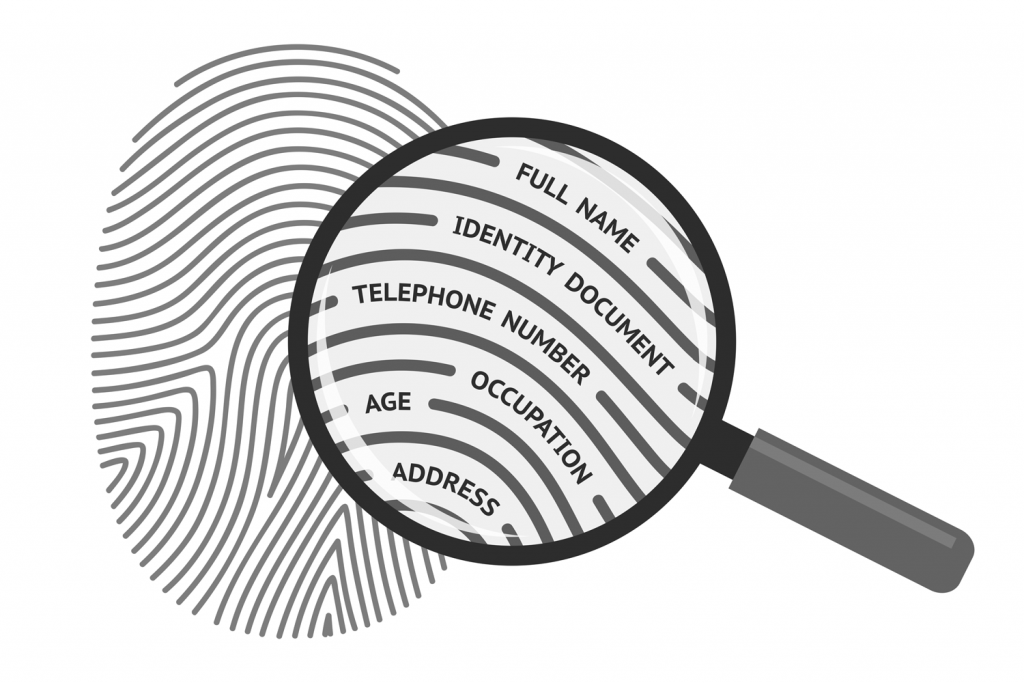 2. Does it work?
Finding out if a VPN works or not is not for the faint of heart, nor is it a thing that you can check in seconds.
But if you're not willing to actually install programs and view your traffic to make sure it's encrypted, there is information available online.
Usually, if a VPN doesn't work as a VPN should, if it's a Hola VPN, or even a NoLagVPN, there's always information to back that claim up. Sometimes even from the providers themselves.
Then again, if you are willing to do this yourself, you can always test your free VPN to make sure it actually works.

Not sure how to do that?
Check out our guide to VPN testing!
3. What does the premium offer?
There has to be something enticing about a free VPN to make the user want to switch to a paid version. This could be a number of things: from daily data limits to entire features.
If the free VPN gives you everything it has immediately, it's probably making more money off of you for free than it would with a premium subscription.
4. Are there ads?
An actual VPN will never run ads with its service.
Showing in-app ads means sharing your data, and this immediately costs you the 'Private' in 'Virtual Private Network'.
If a VPN application is displaying in-app ads, even if it says they come from their 'trusted partners', it means it's sharing your information and making money off of you. A real VPN would never do that.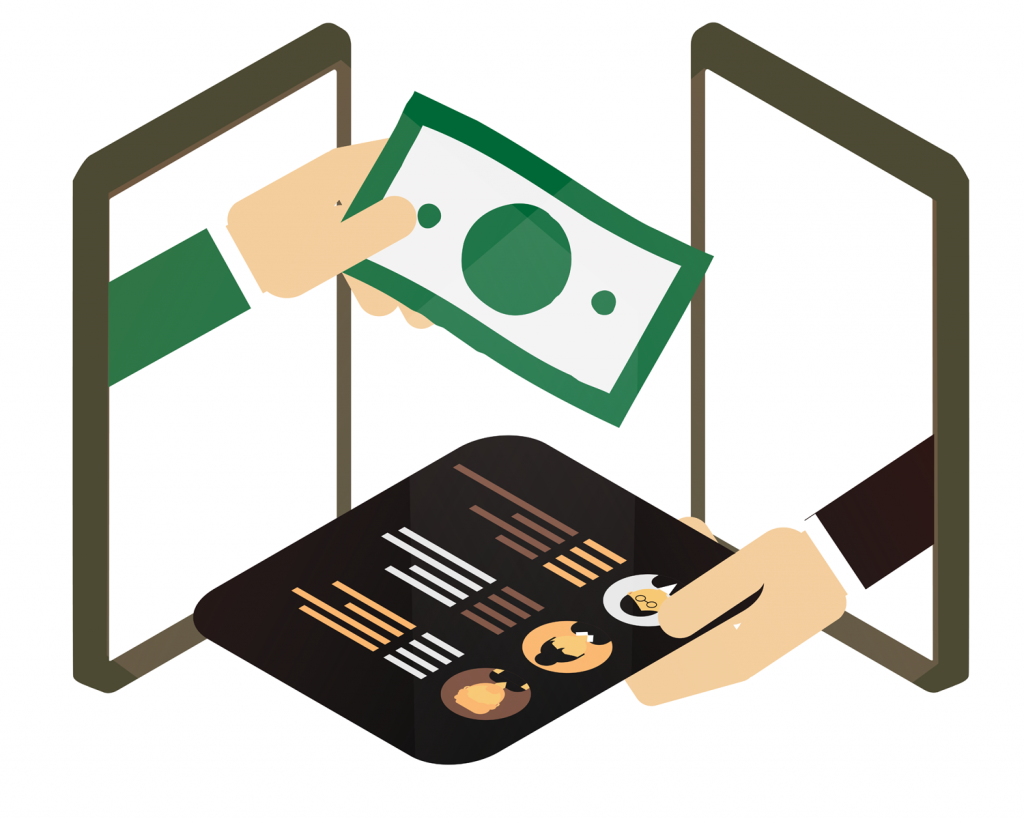 5. What does the privacy policy say?
Ideally, the privacy policy should tell you everything you need to know about the VPN.
Thanks to lawsuits usually being extremely expensive to deal with, and every app store requiring an app to have on, this is often the place where the scammiest VPN providers tip their hand. They won't tell you what exactly they log, but it's easy to tell a legitimate privacy policy from a legitimate one.
Since VPNs are all about privacy actual providers go to great lengths to keep their privacy policy clean, precise, and honest.
6. Check third-party reviews
Always check out reviews before you subscribe to a service, even a free one.
Reviews are there for a reason – so outside parties can ensure a VPN service is legit. And if a VPN has been distributing malware or selling your data, you can bet your last dollar someone somewhere posted about it. Maybe even us.
It's always best to find a shady VPN out before you hand over your email address and personal information – in this day and age, it's already too much information to share!

Speaking of reviews...
Check out our VPN top 10!
The best free VPN providers
Rules are great and all, but who has the time to slog through pages upon pages of privacy policies? Well, coincidentally, we put ourselves through that for a living so you don't have to!
We have done all the testing for you and have come up with a definite list of the best free VPNs you can find on the Internet today. So you know from the second you press 'Download' – your privacy is safe!
New VPNs keep appearing, disappearing, merging, and being sold. So we'll keep testing as long as you keep coming back!
1. PrivadoVPN
Overview
PrivadoVPN is a young VPN provider, but it definitely aims to become the best free VPN that money doesn't need to buy. This freemium provider doesn't just give you the basics, but also offers full streaming and downloading support for 10 GB a month!
PrivadoVPN was only launched in 2019, which makes it pretty young in VPN years. But it definitely came to play!
What makes this provider unique is that it started with the freemium model, rather than adding it as an afterthought. So right off the bat, PrivadoVPN knew what it was getting into.
We'd say PrivadoVPN isn't yet quite there with that title. But its constant, relentless improvement, as well as a genuine strive to provide the user with the best experience it can is definitely admirable. The free VPN comes with:
10 GB of monthly data.
The best speeds the provider can offer.
12 servers.
Full P2P support which very few free VPNs offer.
Full streaming support, making it pretty much the only freemium provider that has it!
And, of course, there are always premium plans to get you everything the provider has to offer. Since the free PrivadoVPN version basically gives you everything it can do, the premium version simply buys you more of it. This means: up to 10 devices covered, unlimited monthly data with no throttling, as well as additional protocols to play around with.
This is a great VPN for downloading and file sharing. So if this sounds like something you need, we say: Go for it!
2. Hide.me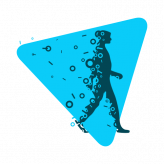 Overview
Hide.me is one of the best VPNs we have ever tested. And it comes with a free version with 10GB of monthly data. Packed with features no other provider has, and delivering great security, privacy, and overall performance, this is the free VPN that will always have your back!
Hide.me might not be a VPN that you can pick up on the fly, but if you're looking for as much online security and privacy as possible, this is truly the VPN to go for!
It might not be completely correct to call Hide.me a free VPN. It's more of a premium VPN that just so happens to have a free version. And, boy, does it give you a lot of tools to play with! Packed with exclusive features you never thought you needed, this is what this little free VPN from Malaysia can get you:
10 GB of monthly data.
Nearly every unique privacy and security feature the VPN has to offer.
Five strong servers with pretty great speeds.
Full P2P support.
The premium version, however, is immediately much more worth your while, as it gives you all of the servers and features, 10 devices as opposed to the 1 that the free version covers, as well as access to servers dedicated to streaming.
3. ProtonVPN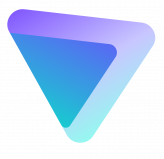 Overview
ProtonVPN is one of the first legitimate VPN providers to launch a free VPN version to support anyone that needs it. By the way, this is also the only free VPN that has no data limits!
If you heard of free VPNs, you have probably heard of the Swiss-based ProtonVPN. This was one of the first-ever free VPNs from a trusted provider, and it's still delivering privacy, safety, and freedom to people all over the world.
ProtonVPN's free version might not have a lot of features, but it definitely has everything you need. Which is:
Unlimited monthly data.
3 locations to connect to.
The air-tight online security and privacy that the provider is known for.
If you want to get more out of your ProtonVPN subscription, it's more than happy to provide. This includes support for 10 devices, all of the provider's servers, P2P support, as well as additional privacy and security features such as Tor over VPN and NetShield.
4. Atlas VPN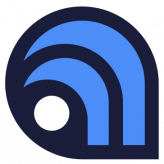 Overview
Recently acquired by Nord Security, Atlas VPN is now the freemium option of the world's biggest VPN provider. While Atlas VPN was off to a rocky start at first, it's now one of the best free VPNs on the market with greater things to come!
Atlas VPN might not have been off to a great start. The provider's logging policy was a bit suspicious, it had issues with some of its features, and it just couldn't get off the ground. But ever since its acquisition by Nord Security in 2021 – the company behind NordVPN and Surfshark – it has finally started to find its footing rather than worry about going bankrupt every month.
The free Atlas VPN app is pretty basic, but that's all you need if all you're looking for is the extra bit of online protection. What it gets you is:
10 GB of free data every month.
 Three servers for you to use.
P2P support.
The premium version of Atlas has a lot more to offer though. Apart from unlimited devices, data, all of the provider's servers, streaming, and four times the speed. It also has a bunch of unique features very few other providers have, such as the Breach Monitor and Tracker Protection. Surfshark, as good as it is, makes you pay extra for these features, Atlas VPN just gives them to you with any premium subscription.
Plus, the app's pretty great too.
5. Hotspot Shield
Hotspot Shield is one of the OG free VPN providers that keep dominating your local app store. And as far as free VPNs go, it's pretty good.
Sure, like many, Hotspot Shield does have a checkered past. It used to distribute bloatware and was a frequent contender for a spot on any 'worst free VPN' list. But after changing ownership a couple of times, Hotspot Shield finally realized that invasion of privacy doesn't pay and decided to become a legitimate freemium VPN provider.
These days it's a pretty unique free VPN with a lot to offer:
500 MB of data daily, which is generally better than 10 GB monthly.
Streaming accessibility.
And single device support.
Now, if you truly want to unleash this puppy, you are going to have to go premium. Luckily, this comes with Netflix unblocking capabilities, up to 5 devices simultaneously, and, of course, unlimited data.
6. TunnelBear
TunnelBear may not have won us over as the best free VPN, but it's definitely a provider with the most creative name. Oh, and its free VPN ain't half bad either!
The best part about this provider is that the free version only limits your monthly data. The bad news is that it only gives you 500 MB of said data for an entire month, which is next to nothing.
Aside from that, you get to play with everything TunnelBear has to offer. And this means:
500 MB of data per month.
All of the provider's servers.
Uncapped speeds.
All of the provider's safety, and security features.
And, of course, you can always go for the premium version, which basically gives you the same, but completely unlimited, and for 5 devices.
Is a free VPN worth it?
This is a difficult question. And, as you have probably seen by now, it depends on the VPN in question.
If we're talking run-of-the-mill free VPNs that might now be VPNs at all, your Hola VPNs, and SuperVPNs, it's safe to say you best steer clear of them. Best case scenario – they are going to let you access a website. But you will always have to pay for this with your own privacy.
If we're talking premium providers, their freemium VPNs always come with limitations. And those range from data limits to whole features blocked behind paywalls. And this is, of course, annoying. However, VPNs have to pay the bills, and they have a lot of bills to pay. So, for once, limitations are a good thing. If a VPN has a model that allows it to support the free version, that means it doesn't have to sell off your data.
Nothing good is ever free.
That said, it's best to always go for a premium, paid VPN. A scammy provider is never worth it, and limitations, well, they are never enough. So treat them as a trial version to see if it's worth it for you.
Just remember: Your personal information is your right alone. And VPNs are meant to help you take back your online privacy.