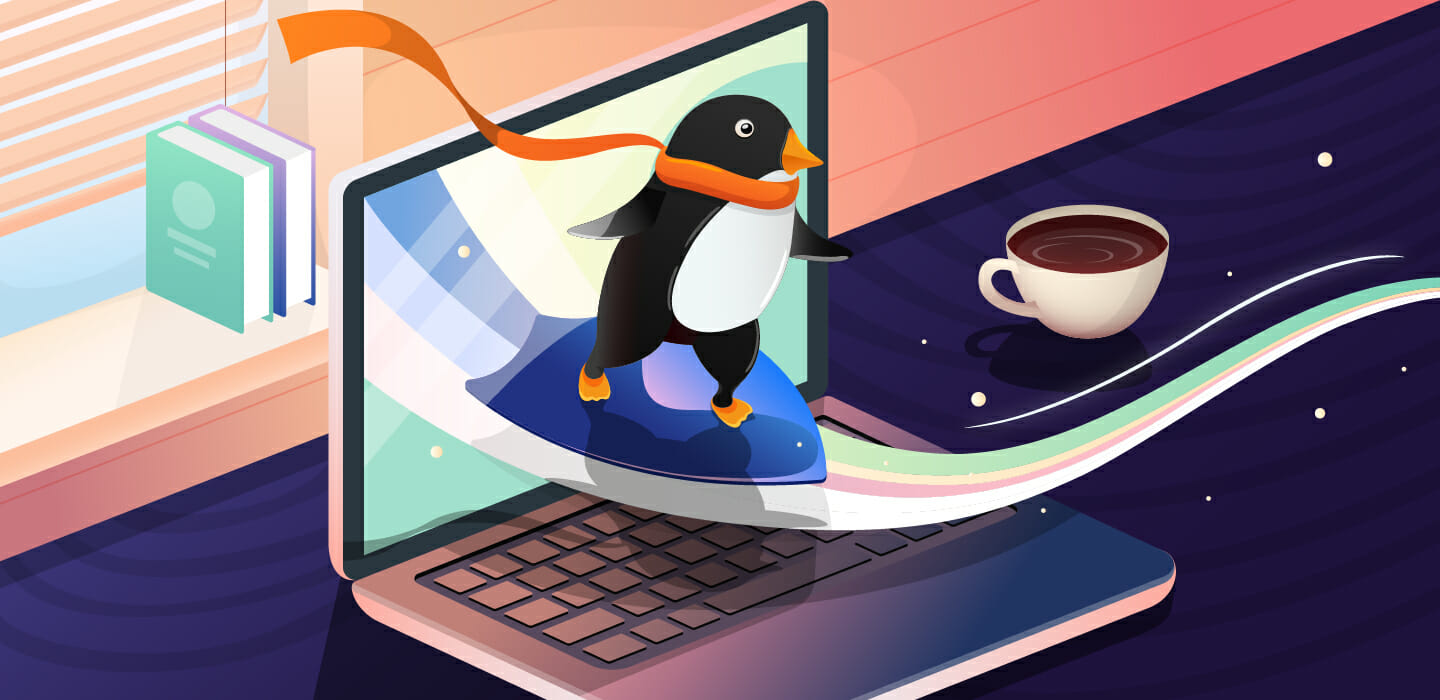 Linux software is an odd-duck (or should I say odd-penguin?) in the world of operating software for consumers. Open-source software has unlimited possibilities for people who know their way around technical matters. Because the software is 'open', everyone can tinker with it and resell their 'own' Linux to others. How is this different from other operating systems that we use in our day-to-day life?
Well, Microsoft Windows, Apple's iOS or Google's Android are closed source software. This means that you can't change anything about the foundations of the software. Most VPNs are made for closed source systems. This can make finding a VPN difficult for Linux users. The difference in approach (offering open instead of closed source software) made Linux gain a fair share of followers who share their Linux creations with each other. Many of these reactions are VPN services that come as no surprise. The number of Linux users is a lot smaller than the number of Microsoft Windows users. That's why many VPN services simply 'forget' to make an app for Linux users. Many providers don't think it's worth investing in a Linux app because they think Linux users will probably build a VPN themselves that they can't compete with price-wise.
Best VPN for Linux
Linux users who are looking for a good VPN usually pick one of two options. They either look for a VPN that works with their particular operating system within the community of Linux developers, or they will look for a good deal in the circuit of 'regular' VPN providers. They will then use a setup like OpenVPN to configure this connection themselves. Each of these options has its benefits. The VPNs that make up the first option often work fine and, most of the time, private individuals offer them low prices. Big companies make up most of the second option. These companies are fully focused on keeping their VPN service stable and up to date.
Are you curious about how VPN works? See the article  What Is a VPN?
Open Linux VPN
But wouldn't it be better to always use a Linux VPN when you're a Linux user? OpenVPN for Linux is good, but not every Linux user is a configuration cowboy ready to spend some time programming on the connection. And not everyone has the time to find out what the best setups are for their system.
A more regular setup from a company that offers a separate VPN app for Linux is often a good alternative. These companies build the app especially for Linux and give guarantees with respect to their servers, bandwidth, download speeds, etc. Another advantage of regular VPNs is that they're very user-friendly: you only have to download and install it (with the help of instructional videos or guides if necessary) and you can enter the internet safely and anonymously. For Linux users who don't have a lot of time on hand, it might be a little less open source than they're used to, but it's definitely very convenient.