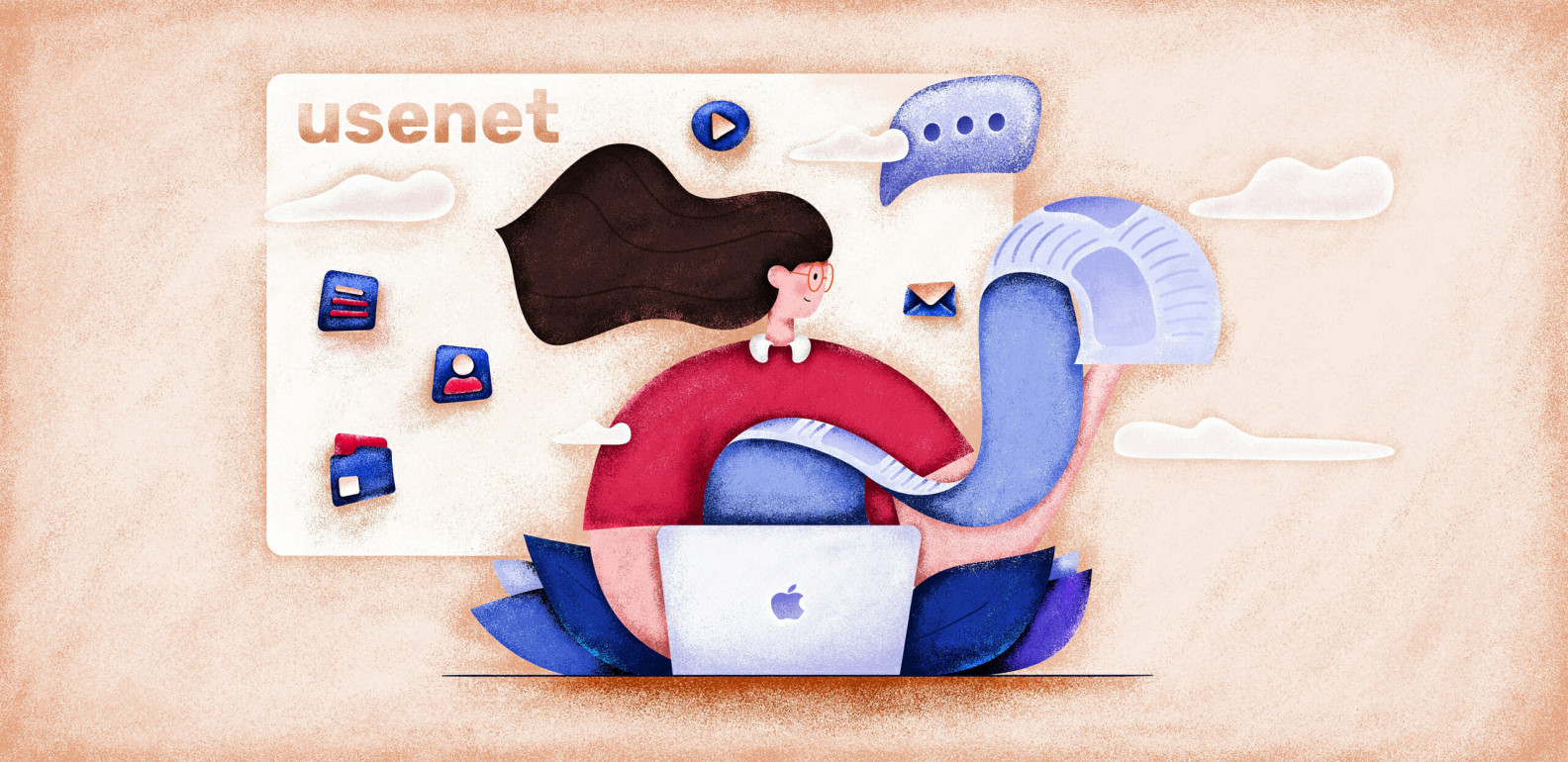 Why the Usenet Revolution Needs You (and Why You Need it Even More)
You probably think of Usenet as a digital nerdgasm that's too geeky to bother with, but it has more to offer than you might think. It's faster and safer than BitTorrent and more diverse than Reddit. It's more transparent than the Dark Web and freer than Facebook. The platform has millions of users and no restrictions on download speeds. With more than 200,000 Newsgroups and in-platform file storage, there's no better place to source your games, software, music, movies, and series.
No wonder the world is returning to its retro landscape. What the platform lacks in user-friendliness it makes up for in sheer variety, but it's never been easy to access. To use it to its full potential, you need a really good Newsgroup Service Provider, one you can trust and one that has the software to handle its features. Without the right tools, Usenet will be slow and retention-poor. It's not as easy as clicking into Chrome, but your efforts will definitely be rewarded.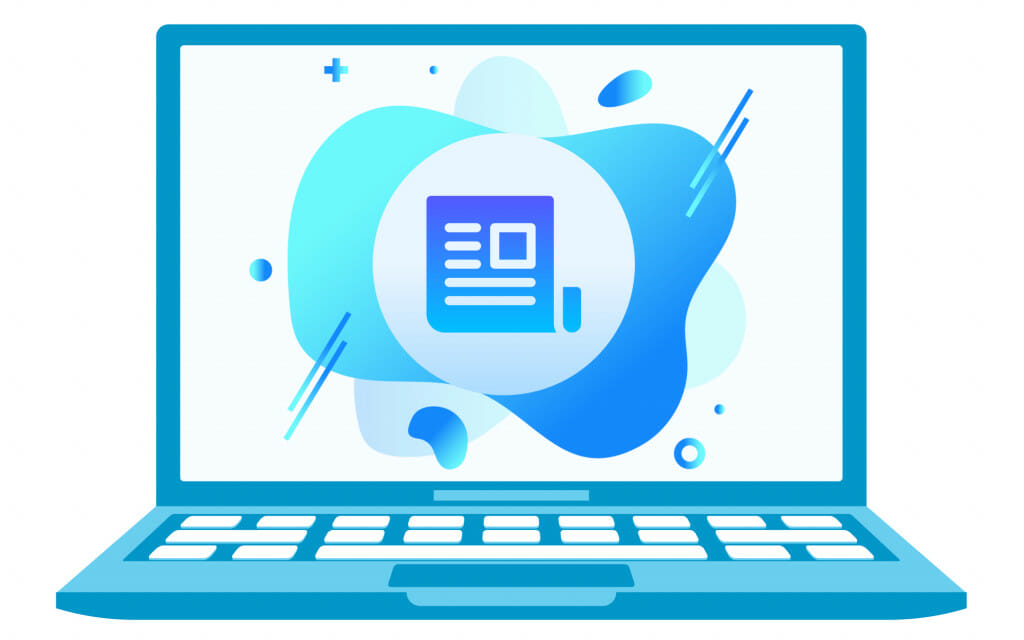 Luckily, you've come to the right place. We've taken the time to review the best Newsgroups have to offer today and have come up with the definitive list of Top-tier Usenet Providers.
While some of them may be familiar, we didn't want to just give you the same old tired list of household names. We've scoured the World Wide Web and come up with a few dark horse entries that might be not as popular in your neck of the woods, but they pack a serious punch for a very reasonable buck! Who knows — one of them just might become your new favorite provider. And we can't wait to share our findings!
But first…
Why

You

Need Usenet
Every time you download a torrent, your software client builds a figurative tunnel between you and computers around the world. Your downloads are only as fast as the number of peers as well as your Internet connection. Worse yet, each interaction risks exposing your identity which just might cause you a hefty fine.
Usenet does things a little differently. It uses binary groups and NZB clients to break files into smaller parts. Because those files are kept on internal servers instead of user computers, downloads are safe, quick, and eternally available. If you use a VPN, you can add even more armor to your downloads.
There's no such thing as seeds or delays on Usenet. Your downloads will be as quick as your Internet connection can manage.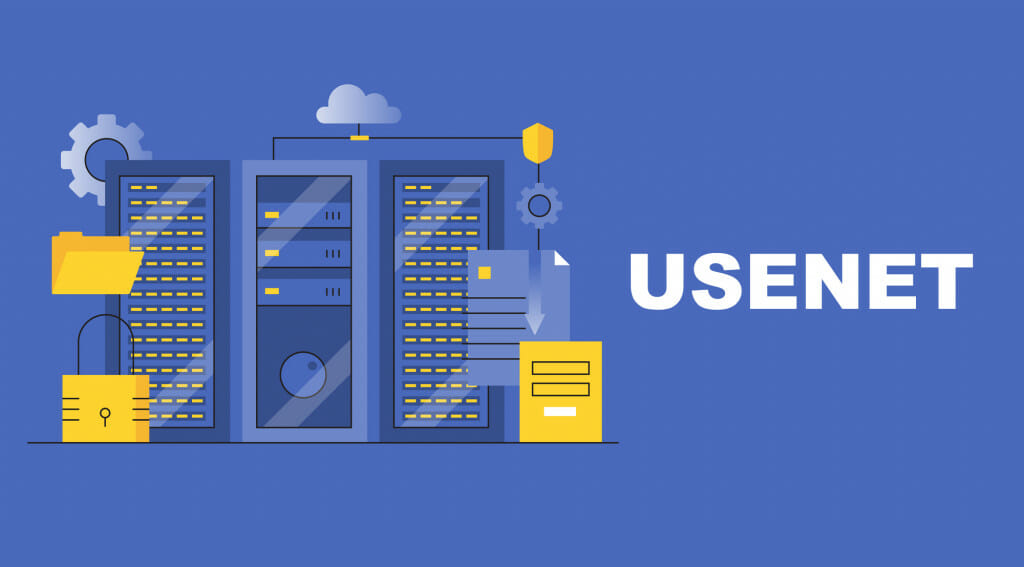 To download a file, you have to find it, though, and that's where Usenet Providers come in. They're the Googles of the Usenet world, giving you search capabilities and newsreaders. Usenet service providers determine how long files are kept on servers and what security protects you when you access them. Quality counts.
With that being said, we've found the Top 5 best Usenet Providers in the world and ranked them based on what they offer, how good they are, and how much they costs.
So without further ado…
Top 5 Best Usenet Providers
#1. 5 Euro Usenet
We've all grown accustomed to the usual Premium Usenet Provider costing about as much as your standard Netflix subscription. But that is not the case with the very first entry on our list!
5 Euro Usenet is the leading European Usenet provider with the cheapest price tag on the market. Currently, this magnificent service offers its Premium subscription for just €2.99 a month (around $3.50 for those of you who don't speak European), which is easily twice as cheap as your current Usenet Provider.

But even without the special deal a subscription to 5 Euro Usenet will set you back somewhere from $5.40 to $6.90. Not only that, but the subscription is fully customizable. 5 Euro Usenet lets you juggle your features according to your preferences — whether you want more speed or pay less for your subscription, this provider allows you to tailor your Usenet experience to your liking.  It's one of the most personalized service providers on our list, but there's a little fine print to comb through before you settle on this tool.
Aside from its extremely generous price, this provider also offers:
Download speeds up to 1000 MiB/s that allow you to take full advantage of your Internet connection;
No data limit, so you can get as much content as you can take as fast as you can take it;
A 100% download success rate, which is something very few providers can actually pull off;
Military-grade SSL encryption so your private data will remain private;
Round-the-clock customer support;
A 7-day money-back guarantee, which allows you to experience the Premium treatment risk-free.
The only shortcoming we found with this service is its retention period. But if you can't find content with its 2,000-day retention rate, you probably need to go outside more often.
On the plus side, with a name like '5 Euro Usenet', you have no choice but to stay committed to the price. So you can be pretty sure the price on this Premium Usenet service will not go up any time soon — the provider is way too popular and well-established in Europe to start hiking prices out of nowhere.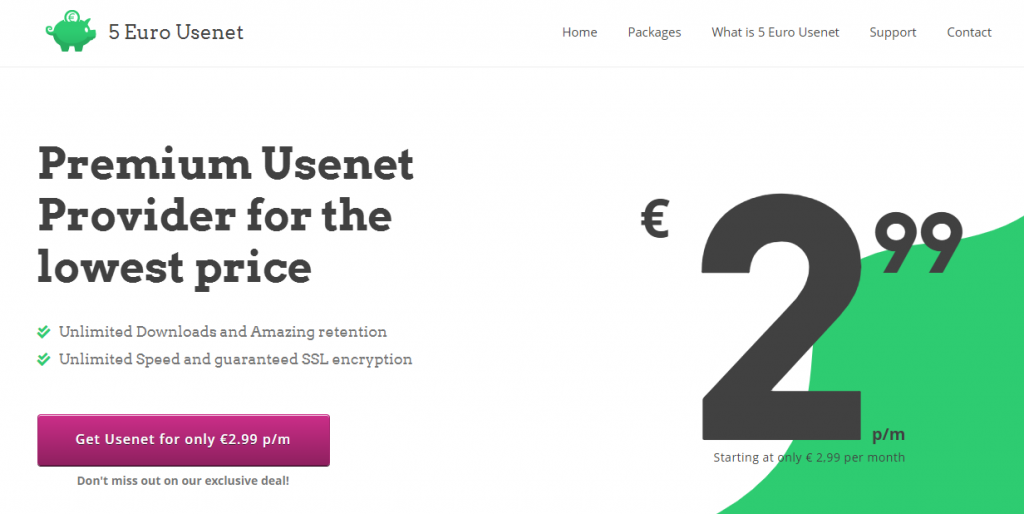 #2. SnelNL
Let's continue our Old World Usenet Provider streak for now. Those Europeans really know how to put the Premium in Premium Usenet. And no one does that better than the Dutch!
If you don't have any geek-cred and wouldn't know a binary retention period if it walked up and threw a computer at you, SnelNL is your go-to provider. Usenet doesn't get easier than this. The SP has excellent streaming powers, SSL encryption, and a free newsreader. Its strong data protection and retention rates add sweetness to the deal.
Speed is one of the most key features you should look for in a Usenet service, and SnelNL has got speed for days. Right now even the basic SnelNL package comes with the speed of a full Gig a second — the fastest rate in the industry. This allows you to maximize your download speeds, and with an uncapped data limit, you can get a month's worth of binging material in just a day.


But speed isn't the only reason why SnelNL is widely regarded as one of the leading Usenet Providers in the world. Among other things, this lightning-fast Newsgroup offers its loyal subscribers:
Free Usenet downloading software which is pretty much the industry standard;
A unique Streaming Usenet Newsreader software which allows you to start watching content while you download;
Top-notch 256-Bit SSL encryption, which will keep your data safe and your connection unthrottled;
99.9% completion rate on all of your downloads;
A fleet of reliable servers all over Europe and the US;
Multilingual customer support 24/7.
Following in the footsteps of 5 Euro Usenet, SnelNL is currently having a special deal going. For a limited time, you can get this Newsreader subscription for just €3.99 (about $4.70). And this is not just a one-off. If you keep the Auto-Renewal enabled, you can keep this subscription rate forever!

The only possible downside we found to this extreme Usenet Provider is its lackluster design. But who comes to Newsgroups for the visuals?
#3. Newshosting
TechRadar calls Newshosting the best Usenet provider on the market, but does it live up to the hype? — Absolutely… For the most part.
It's a VPN+ service with servers in 17 countries. Its VPN can't compete with NordVPN and the like, but that's not its intention.
Newshosting is sculpted for Newsgroups. It has the best retention in the industry along with the fastest and most trustworthy connections.
However tempting the offer there's always a catch, isn't there? And in the case of Newshosting that's definitely the price. Starting at $10.00 p/m (with a very tight data limit, mind you), this subscription more than doubles the cost of SneNL and more than triples that of 5 Euro Usenet. And the best-offer package with no data limit will cost you up to $12.95 a month. — Ouch!
But ultimately, you decide if a free VPN is worth it.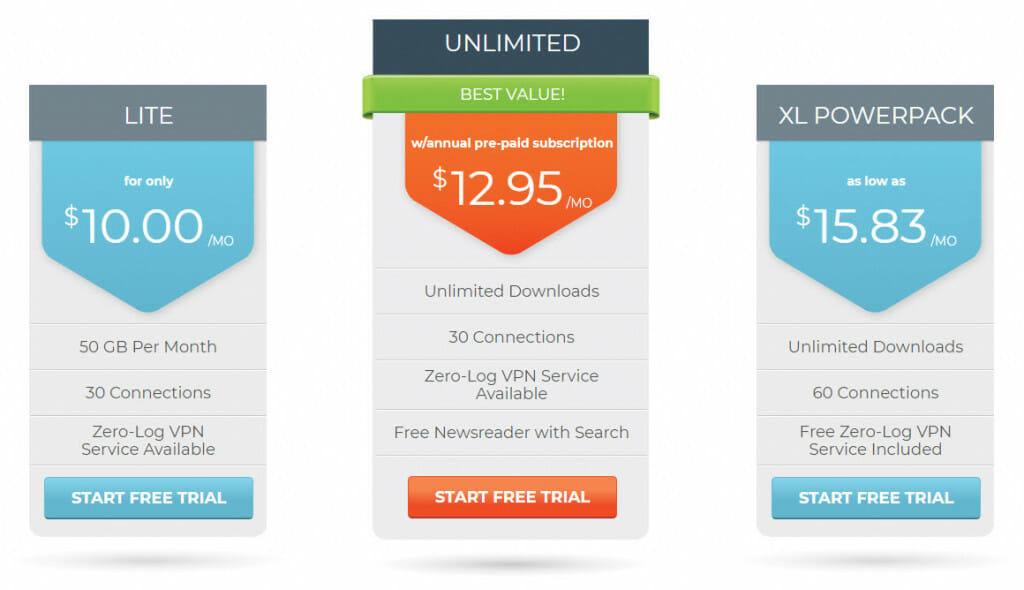 #4. Easynews
Easynews makes up for its shabby VPN client through an intuitive interface and three-month free trial.
It's been camping out in Usenet country for a quarter of a century, so it's easily the most respected Usenet platform on the web today. Its Big Gig plan is $9,99 a month, which gives you 150 Gigs of access through a mobile-friendly interface.
Easynews' British server achieves grant you the speeds of 35 Mbps, with Denmark's and the Netherlands' being almost as fast. Its Easynews Classic plan offers 4481 days of retention, with one of the most accurate search functions on the market. It has a powerful filter for refining content types.
With Easynews you can even download several files at once, then send them to your Zip manager for automated unwrapping.
Even though Easynews has firmly established itself as one of the leading Usenet Providers worldwide, its prices, as well as a bad habit of limiting downloadable data just might issue its downfall. More and more users are switching to cheaper, faster, and limitless European providers, choosing better prices and speed over retention.

#5. Giganews
Binary retention is Giganews' golden ticket at an almost 100% completion rate. If that sounds like Geek-erish to you, it just means you have more content to download.
The service provider holds onto content for five long years and functions through its own turbo-charged servers. Right now its Best Value plan offers unlimited downloads and a remarkable 100 connections, but that comes at a price premium of around $8.33 a month.
Apart from a competitive price, Giganews also offers unlimited downloads and speeds, a 14-day free trial, and throws in a free VPN to ensure maximum connection safety and anonymity.


Get on Board with the Usenet Comeback
Way back when Usenet was the hottest thing since Donkey Kong, torrents seemed like an excellent new way to source your media. That dream evaporated in a haze of nonexistent peers, viruses, and copyright scandals. So the Usenet revolution arrived on the wings of server-based file-sharing.
People have been flocking back to Usenet in droves lately. There's no better way to track important global conversations, so it's been called a powerful democratiser.
Usenet replaces torrent sites with 9 petabytes of storage. That's an impossible amount of space, and every inch is lined with files.
That's not the only reason Usenet is known as the soul of the Internet, though. Its values and spirit are everything the World Wide Web was supposed to be: elegant, generous, and infinite.
So get on board while the deals are hot and the revolution is underway — or else you might miss out.