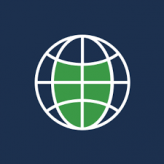 Overview
Even though Browsec is a Russian VPN provider, which may seem confusing given Russia's strict VPN policies, there is actually nothing to worry about. Many users consider Browsec to be one of the best VPNs for beginners due to its simple and user-friendly interface. Besides, it has a free version.
Ratings
Even though Browsec is a Russian VPN provider, which may seem confusing given Russia's strict VPN policies, there is actually nothing to worry about. Many users consider Browsec to be one of the best VPNs for beginners due to its simple and user-friendly interface. Besides, it has a free version.
The VPN provider claims to have over 7 000 000 users globally and can provide speeds up to 100 Mbps. What other appealing features does this Russian VPN have? Well, we're here to find out!
Browsec VPN Speed Test
According to our tests, turning Browsec on can slow down your Internet connection by 30-50%. As is the case with all the different VPNs, speed and bandwidth greatly depend on the server you choose — the closer the servers, the better the performance. Interestingly enough, Internet speed can actually be improved during your session so you won't notice any negative impact.
Fortunately, the mobile and browser versions have a feature that shows you which servers perform better — all you have to do is choose the locations with the green indicators.


Browsec VPN streaming services support
As for streaming, the VPN provider offers several servers in the U.S., Asia, Middle East, and in almost all European countries which means you can access Netflix, Hulu, BBC iPlayer, and Hong Kong TV shows.
Netflix
Given there are just a few servers in the U.S. it may take you some time to unblock Netflix with Browsec VPN (consider using apps only). But the connection is stable and we didn't encounter any streaming issues during our tests.


Want to get the full Netflix experience?
Hulu
Browsec VPN maintains a strong and stable connection so you shouldn't encounter any delays and pauses while watching your favorite Hulu TV shows which are not available in your location.

BBC iPlayer
Browsec VPN works as well as can be expected when trying to access BBC iPlayer. All you have to do is connect to the UK servers.

Want to get the best British streaming service?
Unfortunately, Browsec VPN doesn't have any Smart DNS features so you may run into some complications while trying to access Netflix, Amazon Prime Video, and other streaming platforms which are becoming better and better at identifying users who break their rules and policies (in particular those that are trying to access their services using a VPN).
Gaming
The very worst problem any gamer can encounter is low Internet speeds. Constant interruptions, freezes, and lag can entirely ruin a fun gaming experience. Although Browsec couldn't be called the best gaming VPN, it provides pretty fast servers in Russia and some other locations.
Modern games rarely become available worldwide all at the same time. Most often you count months of waiting before being able to play the releases you are most excited about. By connecting to a VPN server in a country where the game is already available, you can get early access to your most anticipated releases. For example, with the help of Browsec you can access Lost Ark which is currently in beta testing and is available only in Russia.
Privacy
Browsec works with AES-256-bit encryption (the best modern encryption available), IPSec protocol for iOS and Android devices, and with an HTTPS proxy for the browser extensions/add-ons.
It has successfully passed all of our extensive tests set to identify if there are any IPs, DNS & WebRTC leaks. Browsec demonstrated good masking performance along with strong data protection qualities.
Browsec's privacy policy states that "Browsec does not disclose your personal information unless it is required by the legal law enforcement requests." At the same time, some users may be concerned about Browsec using cookies and other tools that might be collecting user data. Although Browsec is not headquartered in any of the 5 eyes, 9 eyes or 14 eyes countries, it is still based in Russia.
So, hypothetically, the Russian government can request information about your online activity at any time. In reality, the probability of this happening is fairly low unless your behavior on the Internet can be linked to anti-government or terrorist activities.
Pricing
You can install the Browsec app on your iOS or Android device without spending a dime. The same goes for Chrome, Mozilla Firefox, Edge, and Opera extensions. However, the free version comes with servers in only 4 countries: Netherlands, Singapore, the UK and the U.S. (except the UK on Android).


To get access to the other 43 locations (including Hong Kong, India, and Israel) you need to get a Premium account. Browsec offers you three options: $4.99/month (if you choose a 1-Month Plan), $2.49/month (if you choose a 1-Year Plan), and $1.99/month (for a 2-Year Plan).
Browsec accepts two payment methods: PayPal and credit card.
Usability
Browsec's interface is very straightforward and easy to use. The dropdown menu allows you to easily choose any of the 46 locations (4 of them are available for free, the other 43 require a Premium account). Free-to-connect countries include Netherlands, Singapore, the UK, and the U.S. Each location has a performance indicator – green means good speed and connectivity and we assume you can guess what the red ones mean? Right, you'd better avoid it.
In the app settings, you can switch to Premium, adjust app protection (all apps are protected by default), turn the 'Always-On VPN' option on/off, contact client support, request help, and sign out.
In the browser versions, you can start using Browsec for WebRTC connections and change the browser's timezone according to your virtual location. On top of that, you can try out Smart Settings (they are currently in beta testing). Smart Settings basically allow you to exclude certain domains from the VPN while Browsec is turned on.[/vc_column_text][/vc_column][/vc_row]
FAQ
Does Browsec have a Kill Switch?
Browsec VPN provides the so-called "Always-On VPN" button on Android, which allows you to keep your online activity safe and private even after your internet connection is turned off or your device has been reloaded.
Can I use torrents with Browsec?
Browsec VPN doesn't have P2P-optimized servers. So if you are looking for a solution that supports torrenting you should try out other VPN options.
How many simultaneous connections does Browsec provide?
With one Browsec VPN account you can use 6 devices at a time.