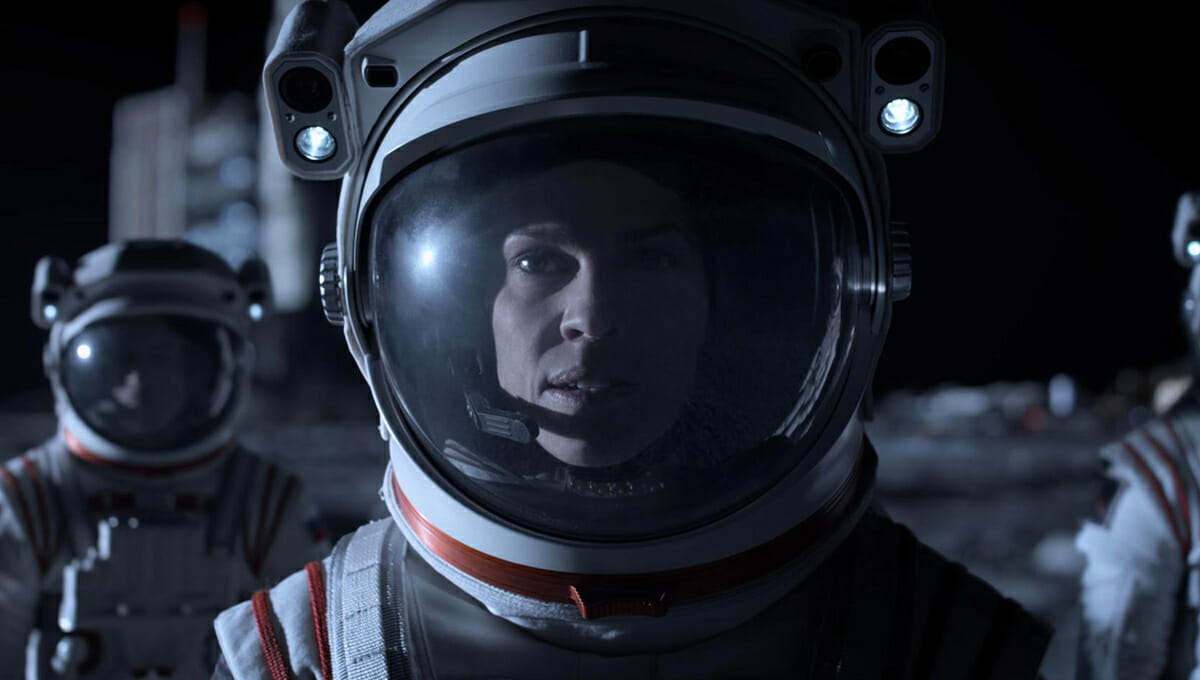 Best Netflix Premieres Coming This Fall
Check out our list of the most anticipated Netflix premieres of September 2020! It has everything you need to make it through the starts of fall.
"Away", September 4th
Space dramas have gained quite a bit of popularity in recent years. This summer, Netflix premiered Space Forces – a witty parody starring Steve Carell – which has already been renewed for a second season. Netflix's new space project – the 10-episode Away series – has one critical advantage over any and all other competition: two-time Oscar-winning Hilary Swank. Her character, Emma Green, is an astronaut tasked with a dangerous mission to Mars. Balancing tensions within her team and a personal crisis at home, she must prove her worth and keep it together in the face of unforeseen trials she has to overcome.
"The Devil All The Time", September 16
Robert Pattinson, Tom Holland, Chris Evans, Mia Wasikowska, and Kylie Rio are the perfect cast for the gothic thriller The Devil All The Time. They play a group of traumatized heroes living in Ohio and West Virginia after World War II. Among infinitely compelling heroes, the movie also features a veteran suffering from PTSD, a pair of insidious serial killers and an enigmatic preacher – extravagant, and absurd.
"Enola Holmes"
Enola Holmes is a movie based on the popular series of novels about Sherlock Holmes' niece Enola. The energetic teenage detective is played by one of the most popular young actresses, the star of Stranger Things, Millie Bobby Brown. After the disappearance of her eccentric mother (Helena Bonham Carter), the girl flees school to find her and thus becomes an astute detective. While brothers Mycroft and Holmes are sure the woman committed suicide, the girl is trying to find out what really happened. The new show is sure to become an intriguing costume drama and a compelling feminist take on a familiar genre.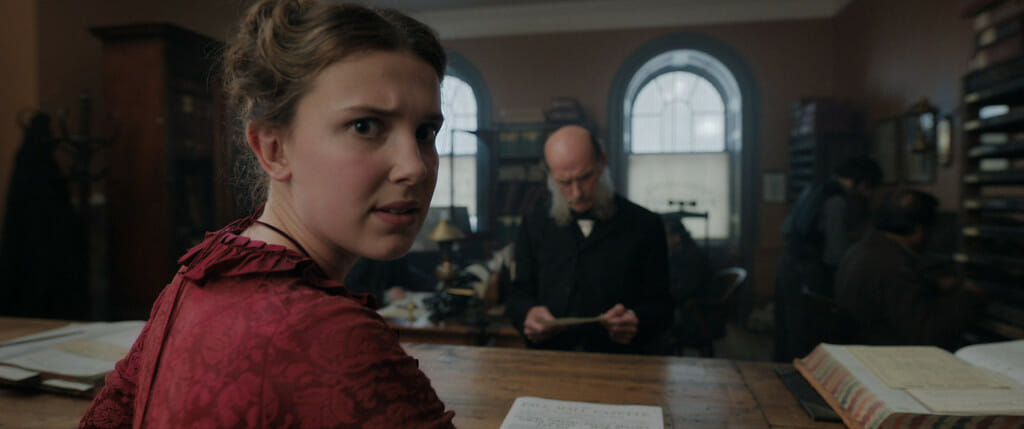 "Emily in Paris"
The stylish romantic comedy from Sex and the City creator Darren Star looks to be the most talked-about TV show this fall. In Emily in Paris, Lily Collins plays an ambitious American woman who moves to Paris to work for a prestigious marketing firm. The young woman is tasked with developing the brand's image, though that doesn't keep her from attending the wildest parties and going on dates – all while flashing a stylish wardrobe designed by the legendary Patricia Field. The show does have a lot of similarities to Sex and the City, sure to make all of the fans happy, and even features some of Carrie Bradshaw's iconic accessories in Emily's looks, such as the Fendi Baguette that Carrie popularized.
"I'm Thinking of Ending Things", September 4
This is a new horror movie by Charlie Kaufman – the legendary writer of Eternal Sunshine of the Spotless Mind (2004) and director of New York, New York (2008). This is a drama about a woman who is suspicious of her new boyfriend but still agrees to accompany him on a trip to visit his parents. This encounter sets off a surreal chain of events that exposes each of the characters' anxieties, and the riveting finale inevitably falls into familiar chaos we've come to expect from Kaufman's films.
Make your fall bright and unforgettable – don't miss any of these films with our Best Netflix VPN selection!