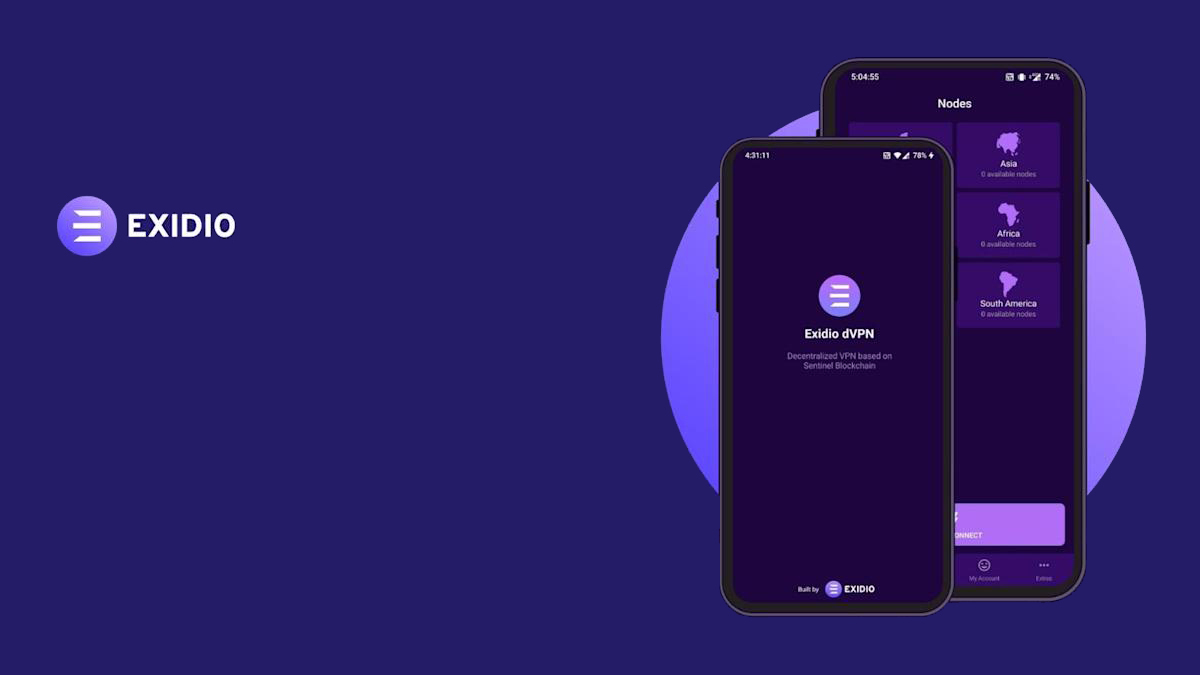 Exidio launches dVPN and allows users to mine bandwidth
Exidio is launching a new decentralized Virtual Private Network (dVPN) that uses peer-to-peer connections instead of servers and allows users to sell their unused bandwidth to other users.
Exidio has been causing waves in the online security world for quite some time now. Now they have finally released their much-awaited decentralized VPN on iOS and Android platforms.
What is Exidio dVPN?
This brand new VPN has several exclusive features. Most notably, the service uses the Sentinel network. This is a peer-to-peer bandwidth marketplace that first went live on the Cosmos blockchain ecosystem. The new VPN taps into the Sentinel bandwidth marketplace and uses it to create a fully decentralized P2P VPN system. This way, Exidio is looking to provide all the benefits of mainstream VPNs while removing any risk that comes with using a service.
The other notable difference that makes Exidio's new dVPN standout, is that this is the first P2P-based VPN that allows user to passively monetize their use of the Exidio VPN by means of node hosting or selling their unused bandwidth.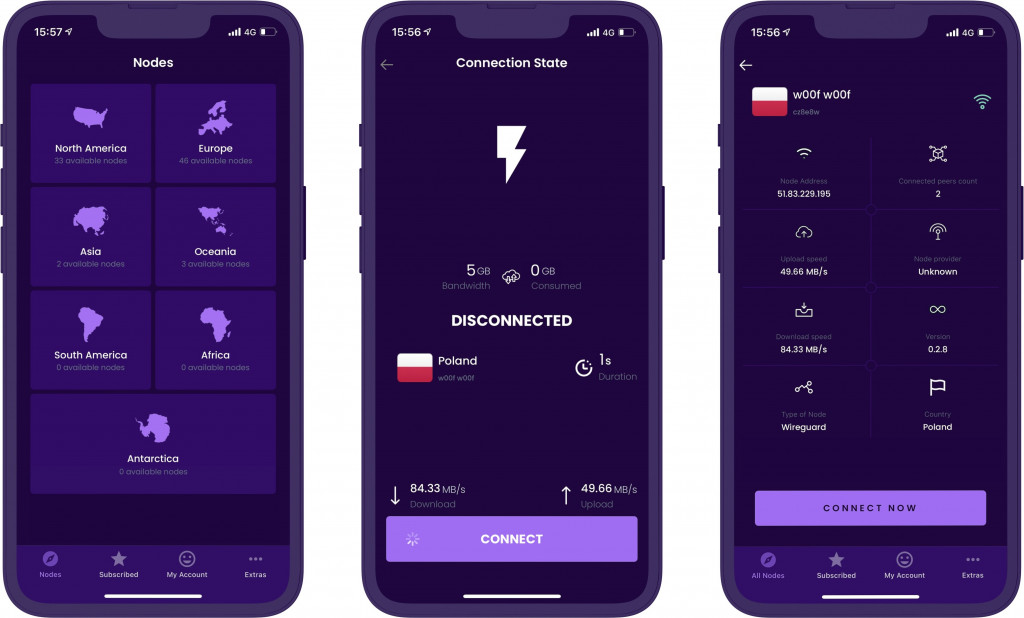 The company CEO, Dan Edlebeck, summarized all of the qualities of the new service in an interview with CoinDesk:
"We're bringing a lot of the same benefits of centralized VPN, but in an open-source, peer-to-peer network where people are offering bandwidth and earning income for offering that resource to the network. And anyone that's connected to the VPN network is actually getting a provably encrypted connection because there's no middleman."
Pricing, plans, and issues
The price of the new dVPN is based on a pay-as-you-go model. It is supposed to adapt to the needs of every individual user. As of launch, it varies from $1.99 for approximately ~0.5 GB of dVPN bandwidth to $19.99 for ~250 GB.
The company's future plans for the new VPN software include launching desktop applications and growing its user base. There's also a new supply app in the works that will allow users to offer bandwidth in return for passive income. The company is also working on creating routers that could easily repurpose unused bandwidth.
While using the Sentinel network makes all the difference for Exidio, this is not the first decentralized P2P VPN. The infamous Hola is one of the better-known P2P providers which has raised a lot of security concerns over the years.