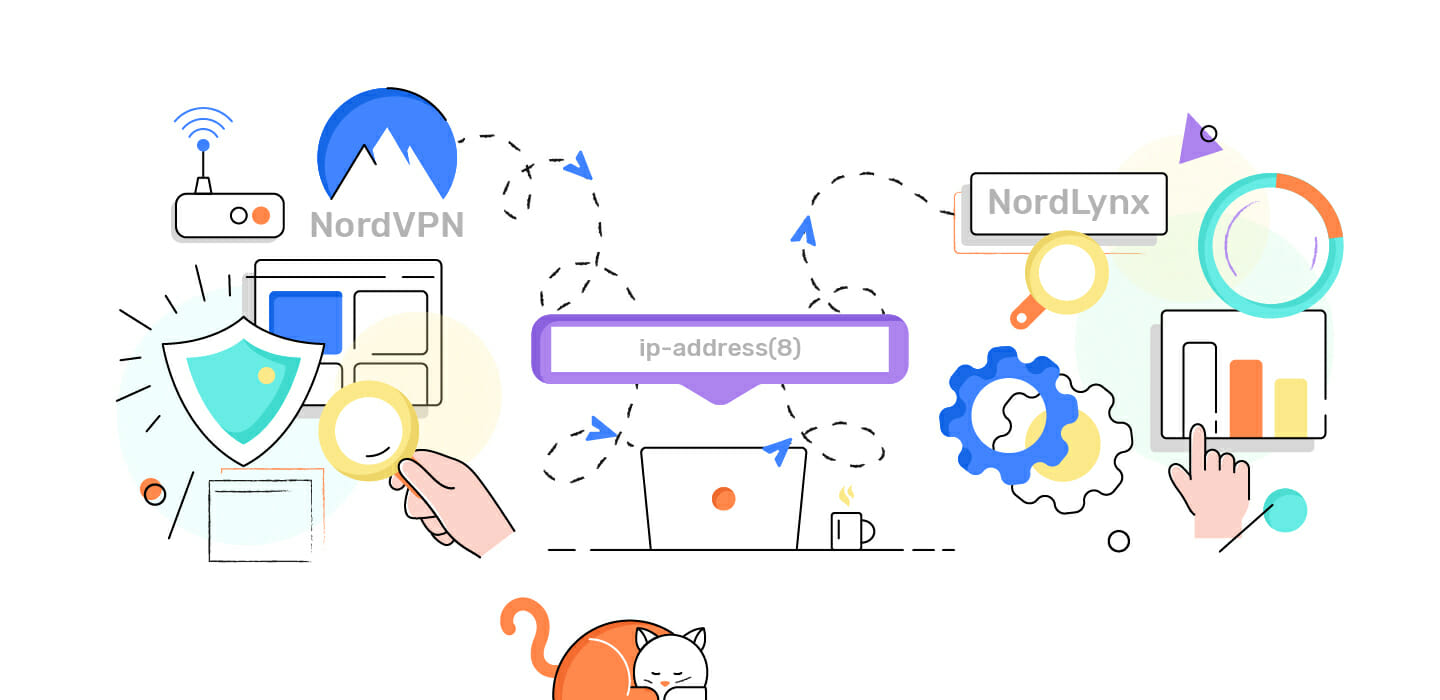 NordVPN Introduces a New Technology Based on WireGuard
Finally, it has happened. NordVPN is rolling out NordLynx on all its apps. The new technology, which is built around the WireGuard protocol, is considered to be "the future industry standard." Moreover, NordVPN is the first VPN provider to implement WireGuard protocol on this scale.
Better, faster, stronger
WireGuard is, to date, faster than the current leading VPN protocols (OpenVPN and IPSec). Some VPN providers, for example, 5 Euro VPN, have already implemented this technology. Since it consists of only 4000 lines of code, it is quite easy to deploy and audit.
Although WireGuard is pretty simple in implementation, its ability to secure users' privacy often comes up as a point for discussion.
"WireGuard's simplicity and encryption speed significantly surpass OpenVPN and IPsec, the protocols that are now common in the VPN market. However, it doesn't dynamically assign IP addresses to everyone connected to a server. That's why we implemented the double NAT system and came up with the new NordLynx technology", NordVPN's digital privacy expert Daniel Markuson told VPN Service.

The word's most popular VPN!
Overview

NordVPN encrypts your internet traffic and hides your IP and physical location. Works on 6 devices at once, on every major platform.
How it works
NordLynx combines WireGuard's high-speed connection and NordVPN's custom double Network Address Translation (NAT) system. The double NAT system allows establishing a secure VPN connection without storing any identifiable data on a server.
The double NAT system creates two local network interfaces for each user. The first interface assigns the same local IP address to all users connected to a server. Once the secure VPN tunnel is established, the second network interface with a dynamic NAT system kicks in. Dynamic local IP addresses remain assigned only while the session is active and allow not to store any identifiable data on the server.
Ready to test?
To switch to NordLynx, users have to update their app to the latest version and then choose the NordLynx protocol in the Settings menu. OpenVPN will remain the default protocol for users who choose automatic VPN protocol selection. In the future, the default protocol might be changed to NordLynx.