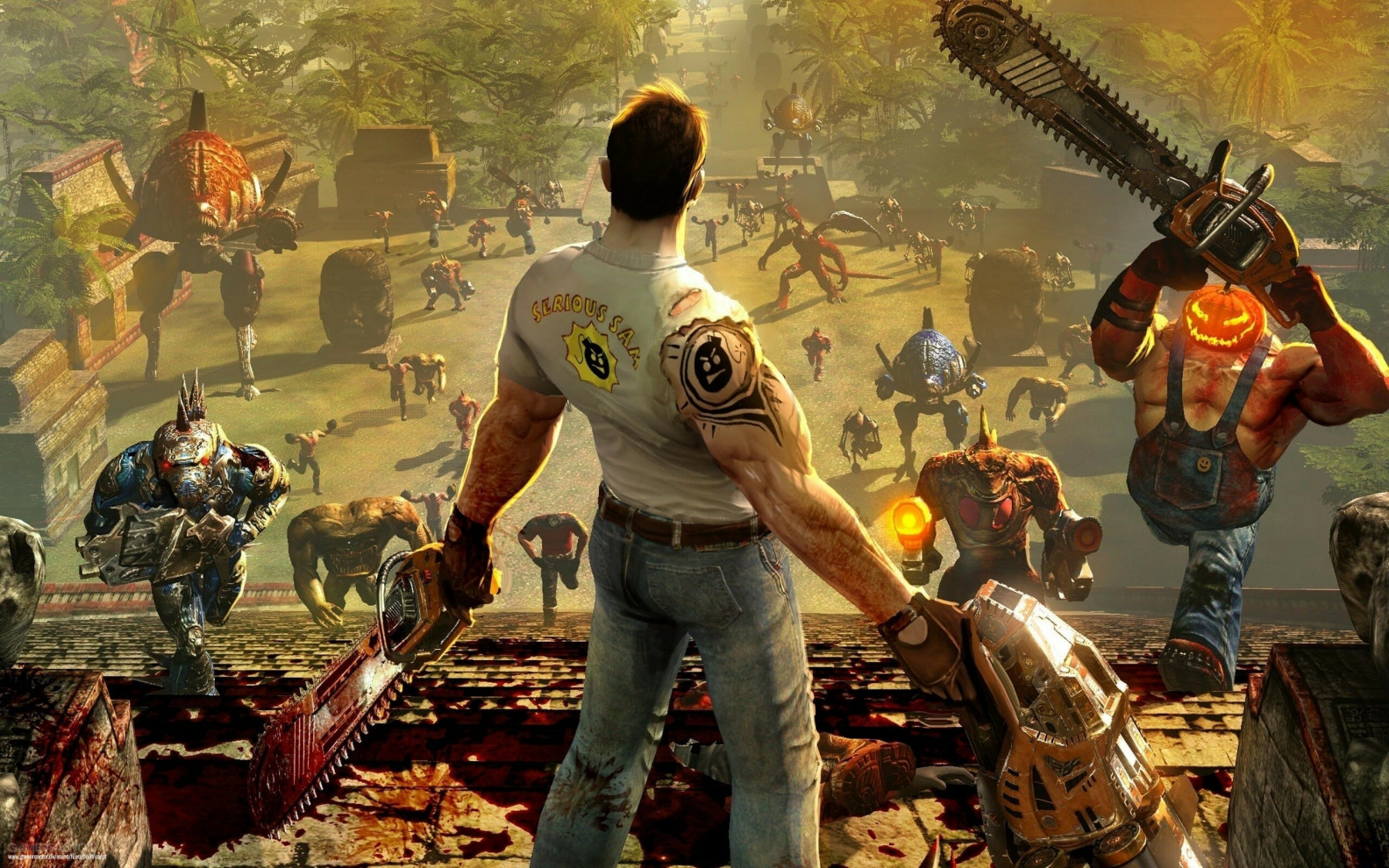 Serious Sam 4: How to Download it from Stadia and Steam?
If you are one of those who can't wait until September 24, there is something you should definitely know. Where to get this? What are the requirements? Can you install it on your PC or Sony PlayStation from your country? Yep, we are talking about Serious Sam 4, one of the most anticipated action-adventures coming this fall.
The next release of the crazy FPS series, developed by the Croatian company Croteam, is going to be available on Google's Stadia and Steam starting September 24. However, the availability will depend on the region you live in. For example, you can't get access to Stadia from Brazil, Australia, Poland, Japan, and dozens of other countries. The same goes for Steam – according to the platform's policy, gamers from certain locations don't have the opportunity to download their favorite titles.
Be ready to fight 10,000 enemies at the same time!
Fortunately, there are VPN services for gaming that provide access to the popular game catalogs for any player from any country. In addition, they allow choosing the most appropriate server for playing online to reduce ping and lag rates.
Another thing you should consider before the release date is whether your device specifications fit the requirements. So check out the next ones:
Requirements:
OS: Windows 10 64-bit
Processor: 8-crore CPU 3.3 GHz.
RAM Memory: 16 GB
Graphics System: NVidia GeForce 1080/2060 or AMD Radeon Vegan 64/5700 (8 GB VRAM)
DirectX: Version 12
Storage: 40 GB space should be available.
DX12 and Vulkan.
In the upcoming release, a new series of weapons is offered so you enjoy the game's violent beauty. There will be the double-barrelled shotgun, the punishing mini-gun, the powerful chainsaw launcher, to name a few.
Smashing the alien invaders would be much more enjoyable with friends – you are free to team up with four players in co-op mode.