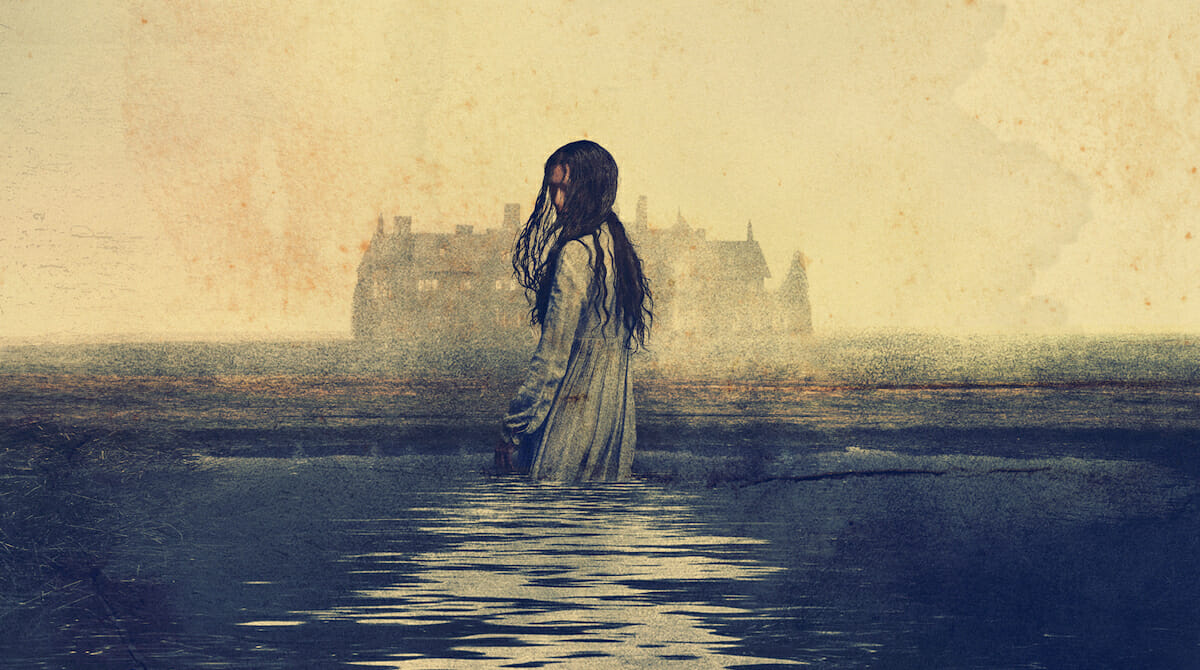 The 5 Best Netflix Halloween Movies of 2020
The scariest holiday of the year is coming! Have you already carved the pumpkin and chosen some awkward costume? And what could be better than watching scary movies all Halloween night long! Well, enjoy yourself – here's our list of fresh Netflix horror movies and series released in 2020.
The Haunting of Bly Manor
The series is a sequel to the horror "The Haunting of the Hill House" and tells about the mysterious events taking place in a big country house far enough from civilization. The action is happening at the end of the 19th century when a British aristocrat takes into his care two orphaned nephews, Miles and Flora. He buys a big cottage called Bly to look after the children. To give them a proper upbringing, he hires a nanny, a young girl who came from America.
As soon as the governess and the children start living in the new home, frightening things begin to happen there. The girl begins to see ghosts, and soon after the same silhouettes appear to children. It turns out that earlier in the house there was a terrible tragedy…
The Babysitter
A young girl, who grew up in a small provincial town, has high hopes for moving to the capital. She expects to find a high-paying job, break out of poverty, and make a good career. But a huge metropolis doesn't give its naive guest a friendly welcome.
To pay for an apartment and earn a living, she has to do to any, even badly paid, and hard work. Fortunately, the girl encounters an ad published in a local newspaper. It says that a lonely but well-to-do man is looking for a modest, responsible, and kind-hearted woman of any age who will agree to become a nanny for his orphaned nephews. He promised a decent salary and living in an aristocratic mansion.
The girl comes to the estate to look after the orphans. Soon she notices that the children behave extremely strange, and something ominous and frightening is happening in the house…
Cadaver
"What makes us human in times like these? What makes us different from animals? Love? Sadness? Hope? Survival is not enough," the trailer says. According to the synopsis, the story takes place after a nuclear disaster, when a starving and suffering family receives an invitation from a charismatic hotel owner to attend a free dinner. He meets them with suspicious cordiality: feed them and take a tour. Then he asked them to wear masks…
Vampires vs. the Bronx
This movie is an amazing combination of comedy and horror. The story tells about the Bronx, a ​​New York area where every street is full of dangers. Here, a few teenagers have to grow up facing challenges on a daily basis. They have problems with their studies, fall in love and do various stupid things. But soon they have to face a real problem.  One day Miguel, nicknamed Little Mayor, puts up posters of a charity party to save a friend's shop and becomes an unwitting witness to killing a local gangster by a vampire. But nobody wants to believe in this story.
Hubie Halloween
Okay, it's a Halloween comedy. But you can laugh to death!
The movie tells the story of a strange guy Hubie Dubois (Adam Sandler), who lives in Salem, Massachusetts. The same Salem became famous for its witch trials. Hubie is known as an easily frightened guy, who used to report any slightest violation to the police. Local adults and children mock him quite cruelly, scare him from time to time, and make fun. Hubie treats everything with a smile and quickly forgives his offenders.
Every Halloween, Hubie patrols the streets to keep his neighbors safe. But this Halloween, something really weird is going to happen in Salem…
Still not on Netflix? Isn't it available in your country? You know what to do: just use the Best Netflix VPN!