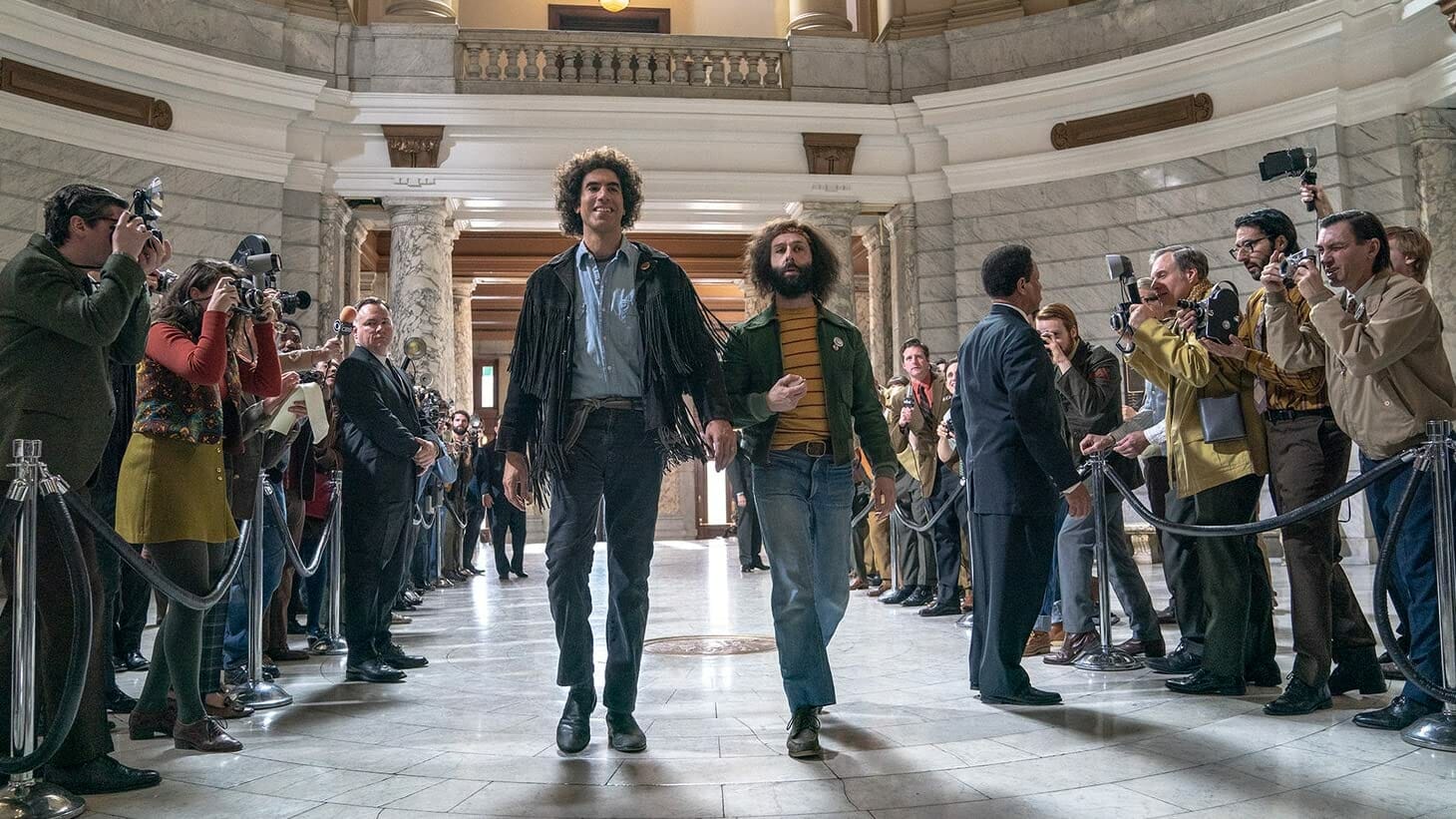 The Trial of the Chicago 7: Watch the Release Online Outside the U.S.
Even if you are not a fan of legal drama you should definitely watch this one. The audience anticipation is so huge that you can't miss the hype. If you still have doubts, Aaron Sorkin and Sacha Baron Cohen are two more reasons to binge almost three hours without any distraction.
The political film follows the Chicago Seven, a group of anti-Vietnam War protesters who were charged with conspiracy and crossing state lines with the intention of inciting riots at the 1968 Democratic convention in Chicago.
Interestingly, Sorkin initially wrote the draft screenplay in 2007, with the intent of Steven Spielberg to be a director and mostly unknown actors to be cast.
However, in 2018 the plans changed, and Sorkin became not only the screenwriter of The Trial of the Chicago Seven but also its director. The cast included Yahya Abdul-Mateen II, Sacha Baron Cohen, Daniel Flaherty, Joseph Gordon-Levitt, and Michael Keaton.
Netflix paid $56 million to get the rights to stream the movie. The premiere is planned on October 16.
Unfortunately, it won't be available for all Netflix users: you, probably, heard about the difference between different libraries and countries.
Fortunately, you can easily get access to the American Netflix with the help of a VPN and enjoy the full Netflix library.
Apparently, not all VPNs can guarantee bypassing Netflix restrictions, thus, we suggest taking a look at the Best VPNs for Netflix. There you will find providers which have the U.S. servers configured to be able to connect to Netflix successfully and stream movies and TV shows with no delays or disconnections.