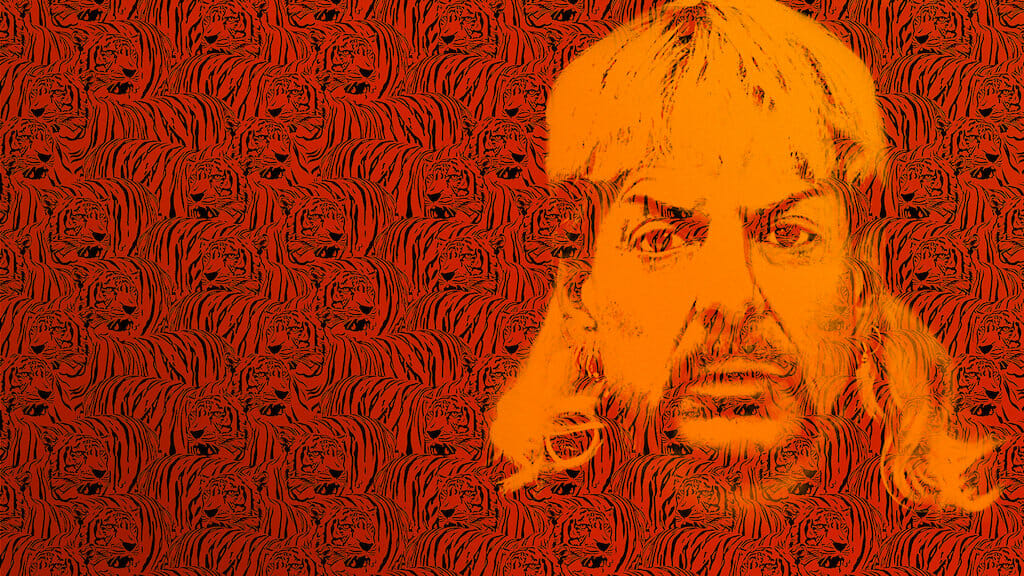 3 Reasons to Watch Tiger King Series No Matter Where You Are
Not a documentary fan? Well, you most likely will be the one after watching "Tiger King: Murder, Mayhem and Madness". The most scandalous docuseries of 2020 so far has caused a real hype amid the coronavirus lockdowns — more than 30 million people watched it during the first week after the release.
Apparently, the miniseries about tigers, moneybags, and killers became one of Netflix's most successful releases to date.
So what's the catch? And why should you watch this big cat documentary made by Netflix even if you are not interested in quirks of crazy rich Americans? Here are the three reasons to consider.
Witness a Jaw-Dropping True Story
Tiger King: Murder, Mayhem and Madness is a 7-episode true crime docuseries which tells the story of country music singer Joseph Maldonado-Passage, also known as Joe Exotic. Sounds pretty ordinary, ha? Just wait a second.
How about living with two husbands and two hundred of big cats?
Or hiring a hitman to kill the animal rights activist?
Or transporting hundreds of kilos of cocaine in the snakes' stomachs?
There are many other shocking facts to be revealed in the series but who likes spoilers? In a nutshell, the scandalous TV show is about the hidden to many people society of big cat conservationists such as Carole Baskin, CEO of Big Cat Rescue, and private collectors such as Joe Exotic, whom Baskin accused of animal abusing. You can also see celebrities in the documentary. For instance, famous basketball player Shaquille O'Neal appeared in the show saying he ordered two tigers from Joe Exotic.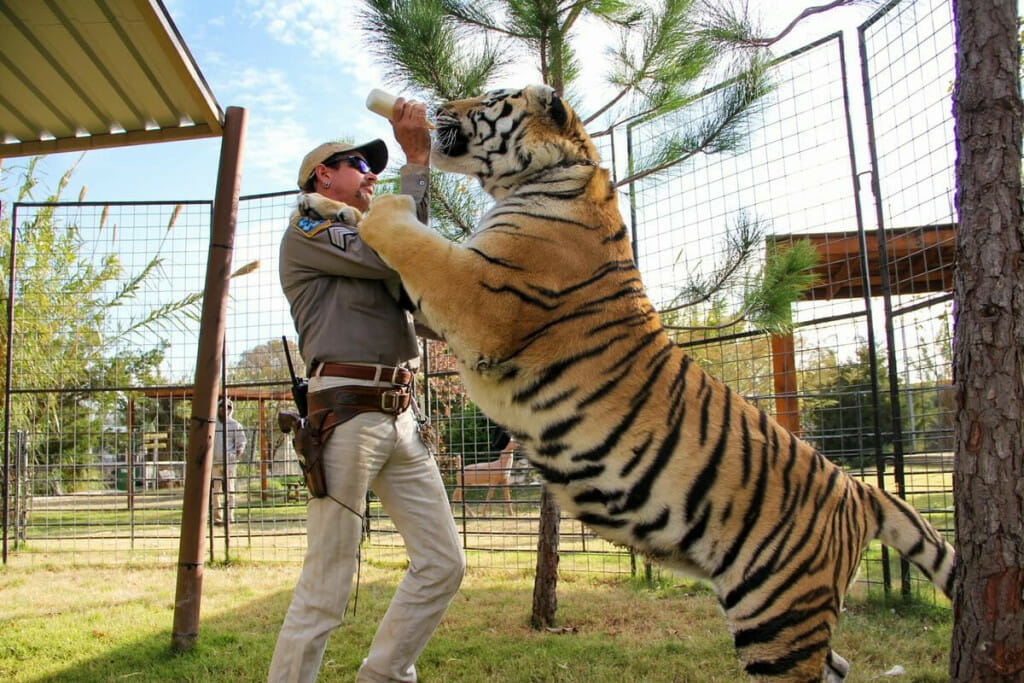 There are some other less popular but still intriguing characters in the series: Bhagavan Antle, an animal breeder and a cult leader; Mario Tabraue, a former drug lord involved in animal trafficking; Brittany Peet, a PETA investigator searching for evidence of Joe Exotic's treatment of animals.
Join Kim Kardashian West and Jared Leto
If you want to understand who is Joe and what viral posts and memes about the tigers on TikTok, Twitter, and Facebook mean, you should definitely watch this. And while Kim Kardashian West and Nathalie Emmanuel just tweeted that they were shocked after watching, Jared Leto tried cosplaying Exotic.

Interestingly, Leto wasn't the only actor who entered the competition for roles in a fictional version of "Tiger King." Have you checked Sylvester Stallone and his daughters impersonating the characters from the Netflix cat documentary out?
Well, some celebs went even further. Just imagine that popular rapper Cardi B started the whole campaign dedicated to support Joe.
Along with the celebrities thousands of Netflix fans quickly became hooked up with the series. Less than a week, Tiger King became the most searched topic on Google in Australia. It also took first places in the Netflix charts the U.S., the UK, Canada, and New Zealand. The TV show was highly ranked on IMBb – 7.7 and Rotten Tomatoes – 86%. People still keep creating big cat memes and GIFs, and then posting them to social media.
Watch Tiger King in Any Country
"Tiger King: Murder, Mayhem and Madness" was released on March, 20, 2020 in the U.S., Canada, UK, Brazil, Mexico, Germany, Netherlands, Spain, and Singapore. In the next few days it was also added to Netflix's libraries in other countries including Greece and United Arab Emirates.
But if you were wondering how to watch Tiger King in India, South Korea, or Turkey, you might need another option. The best one would be a VPN to allow you to connect to the Netflix movies & TV shows in the U.S., UK, or any other country where the series is present. Although there are dozens of browser extensions and free solutions, we recommend using only reputable and trustworthy VPN software for Windows, Linux, Mac, iOS, and Android to provide you with the stable and secure connection.
Of course, we could mention dozens more reasons why you should watch Tiger King with a VPN or without one. But we are pretty sure you are already opening Netflix in the next tab while reading these lines. Enjoy watching and remember: any door can be unlocked if you have the right key.