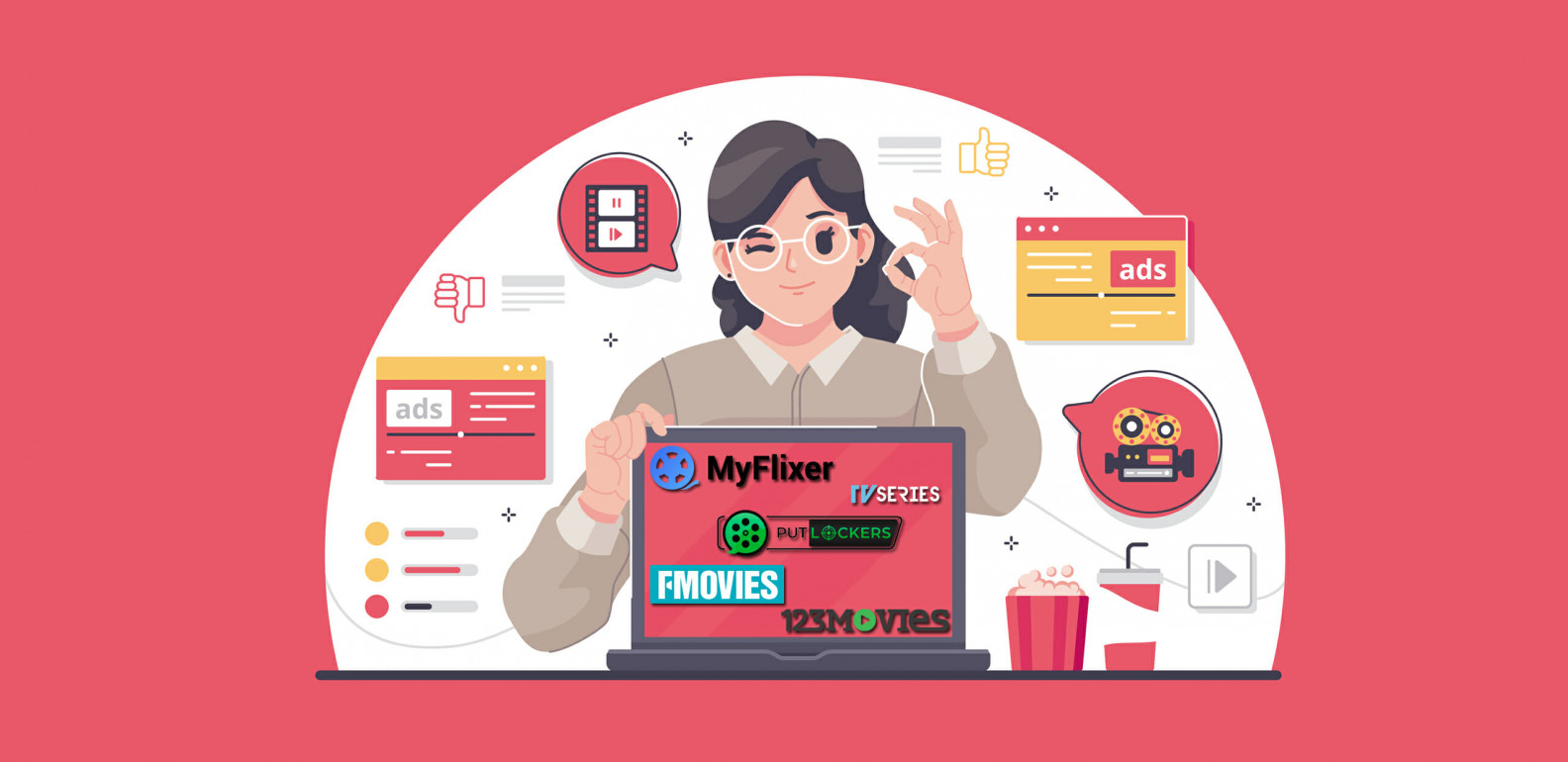 Best Putlocker Alternatives
If you were active on the internet around the time Bryan Singer's X-Men: Apocalypse premiered, or when Jennifer Lawrence and Chris Pratt blessed Sci-Fi lovers with Passengers, chances are you know the story of the first Putlocker. 
The original file hosting index website was at its peak before its 'demise' towards the end of 2016. While much has changed since then, the demand for streaming content has remained enormous.
No surprises there!
These days there's a streaming service born every minute. It's hard to keep up with all of the subscriptions you got to watch that one show, and even harder to pay for all of them.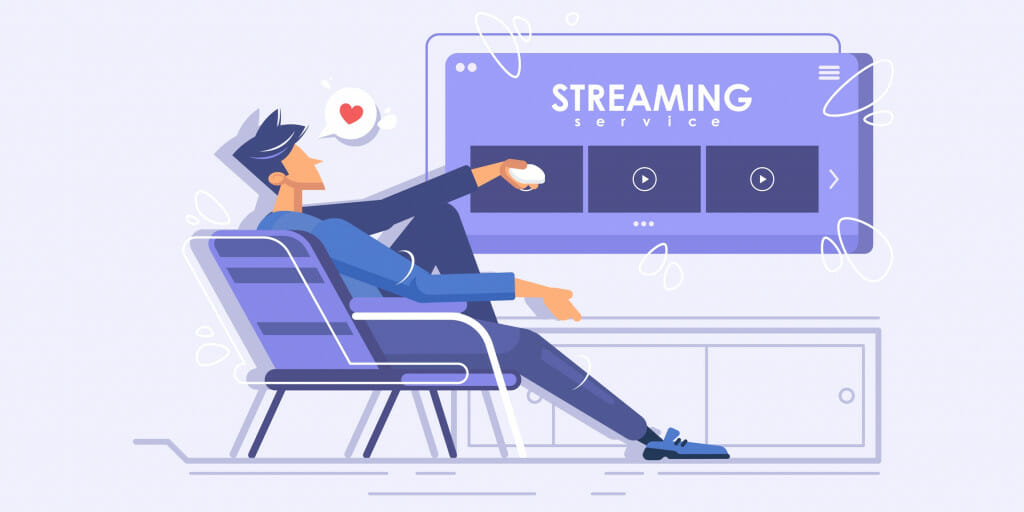 Seems, that with the money you'd have to spend to get all of them, you can pretty much put a kid through college… twice.
Traditionally, torrenting sites have satisfied the demand for entertainment for those who were willing to venture into the dark side. But lately, they are falling out of favor because of legal issues.
Putlocker and online streaming websites have slowly surfaced over the years and are among the most preferred destinations for streaming enthusiasts (which, let's be fair, who isn't?).
However, today, there are so many and they are so hard to find, that you might get easily confused about which one to choose, where to look for them, and which are the actual site, and not a phishing page that will make off with all of your personal information.
We have risked our necks, scouring the Internet and fending off serious malware to find the best Putlocker alternatives and online streaming sites that still work these days and whose reliability you won't have to question.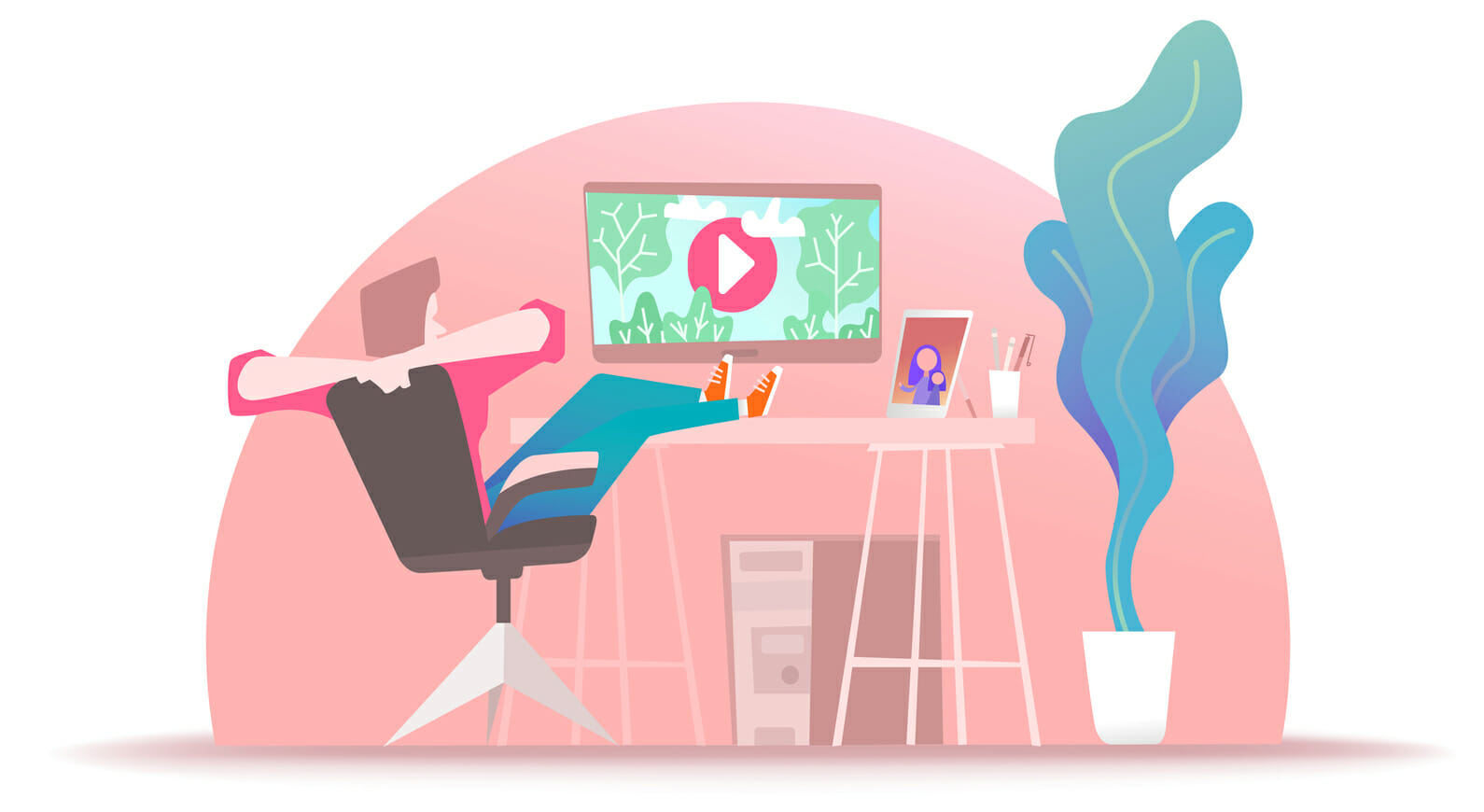 Best Putlocker Websites
All Putlocker-type and online streaming websites share the same model – they host the movies and shows you want to watch, but in turn, they show you ads. Like, a lot of ads.
This is something you are going to have to get used to, if you're looking to get some streaming on the side. Just think of this as good ol' TV with popups instead of commercials.
However, showing ads is one thing. Assualting you with ads, popups, tabs that open by themselves, promises of all the lottery wins in the world, and women who are definitely, DEFINITELY singling you out.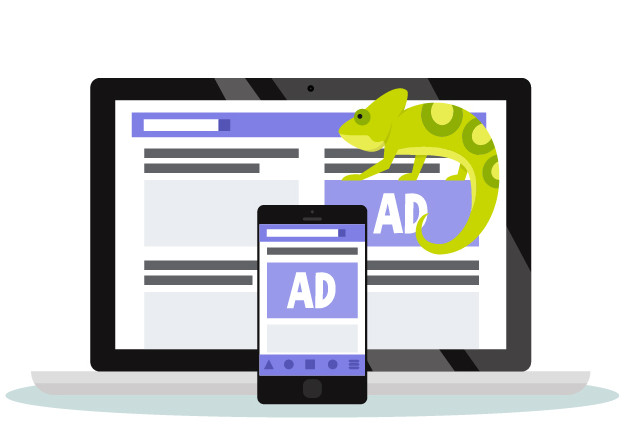 Not all of these websites are created equal. And while some offer you a pretty fair trade of unlimited free content for a few ads, other make money off of you in less… humane ways. Mostly by installing malware and spyware on your devices, or sending you to phishing websites.
So when looking for free online streaming sites it's best to exercise extra caution.
But we're here to help! And here are the platforms you can definitely trust.
AZMovies
AZMovies could easily rank as one of the best Putlocker sites if it had the same ambition for TV shows as it has for movies.
That said, the site is not all bad.
Its categorization is simplistic, and the search function is impressive in delivering instant results based on your query. Content filtering does not stop there, though, as users can still find movies and TV shows based on their release years.
This free site won't burden you with sign-up requirements, and your internet connection is enough to unlock the world of streaming. The variety of content offered on the platform caters to virtually every movie buff.
If you're also after stuff hardly found on other platforms, AZMovies has got you.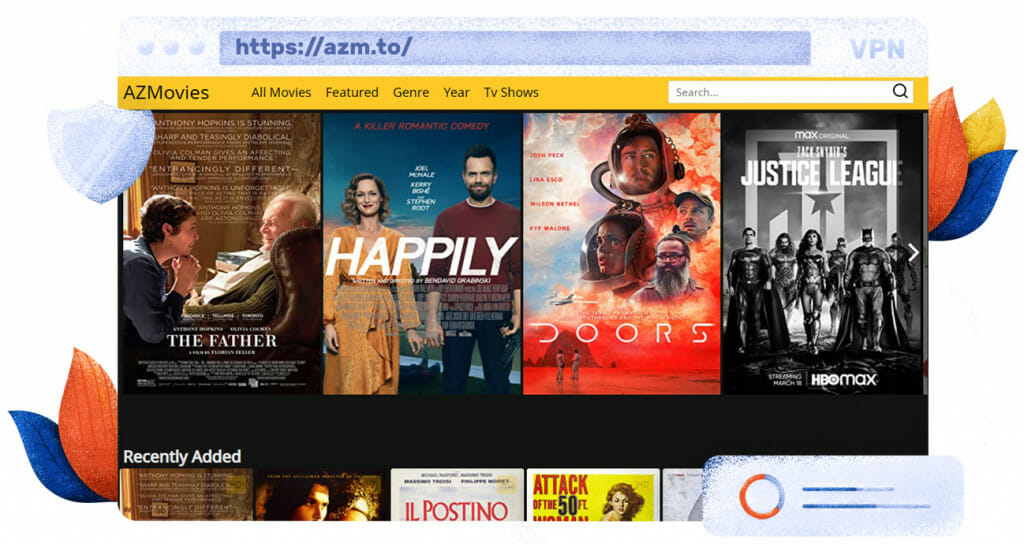 Afdah
It's safe to say that Afdah was created to meet your movie needs.
It is home to both movies and TV shows, but its content offering in the latter is meager.
The website's outlook is quite a generic one and not as colorful as its competitors. But no one comes to these types of websites for the interface, do they?
The majority of the files (movies) available on Afdah are of standard definition (720p). The site, however, regularly updates these files with higher quality versions once they are available.
It also parades the most popular stuff that everyone is watching. So if something is streaming somewhere, you better believe it's on Afdah!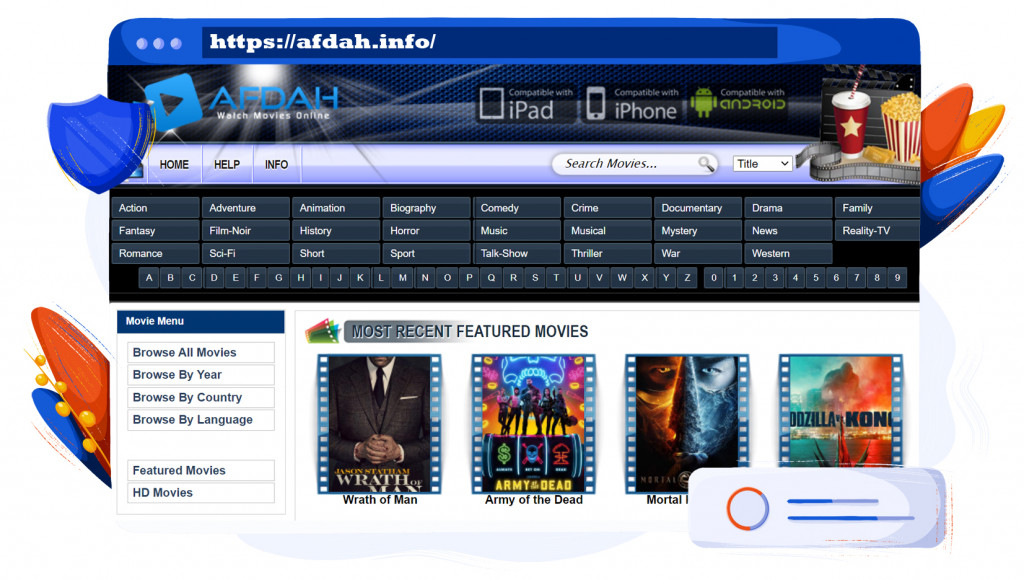 SolarMovie
SolarMovie might have you thinking it only hosts movies, but that isn't true. It actually has a good blend of movies and TV shows. You will hardly miss the popular stuff on this site.
It also doesn't hassle you with tedious account registration procedures.
The list of available content is updated frequently enough, and the search function is sublime.
Movies and TV shows on the site are tagged with lots of information, including the IMDB rating, length, country of origin, a brief description, and the genre. Basically a sophisticated streaming platform for free.
A download function is also available, which is rare for most Putlocker sites, to help you watch your favorite content offline.
Ads annoyance levels to the site are reasonable, so you won't have much to worry about.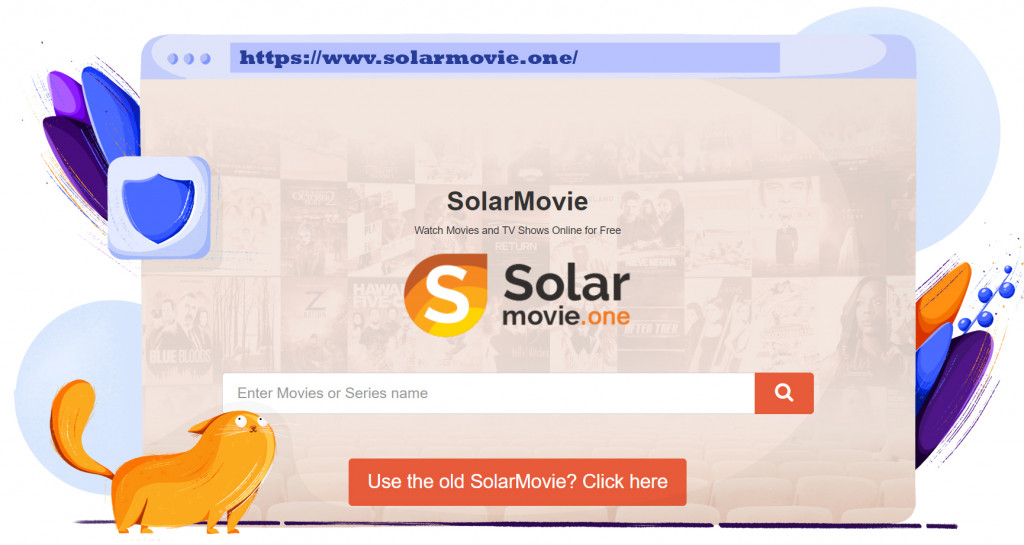 MyFlixer
We'll give credit to whoever came up with the name for this streaming site.
Names aside, MyFlixer is one of the top platforms with a good balance between movies and TV shows. Whether you are looking for drama TV Shows or high-budget Hollywood movies, the vast stretch of content on MyFlixer promises to satiate your taste.
Finding movies and TV shows online is hard enough as it is, and users should not have to navigate through complex user interfaces.  MyFlixer is conscious of this as it features one of the most straightforward interfaces.
This was one of our top picks for the free online streaming websites, but in the last few months, it's been seemingly having a rough time. Shows and movies constantly hit buffering minutes on end.
On the bright side, though, this is probably the least invasive streaming site in terms of ads and constant popups.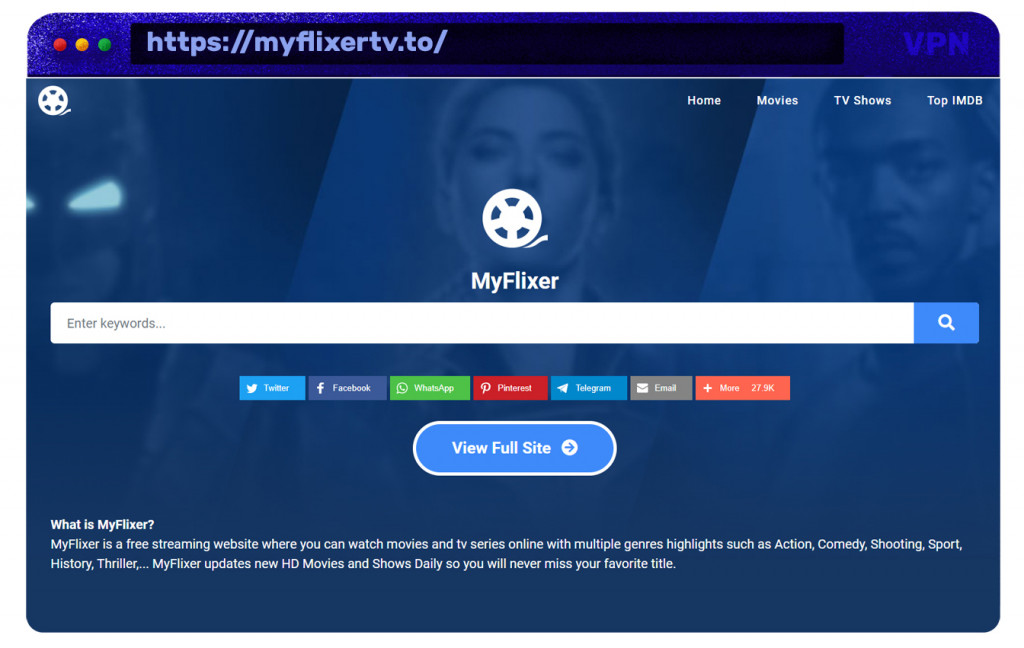 YesMovies
If the incessant pop ads on the site don't kill you, then the thought of getting a virus from the site will do. Although YesMovies has established itself as an alternative streaming option, it is far from reaching the top. Its services are accessible via mobile but be prepared to face several ads.
Movies and TV shows can be sorted and filtered through their genre, IMDB ratings, and country. It is a free streaming site (take that with a pinch of salt), but in some way, it compels you to register an account. In terms of quality, there is still a lot to be done as a sign-up for a free account is required to access the movies and TV shows available in better quality.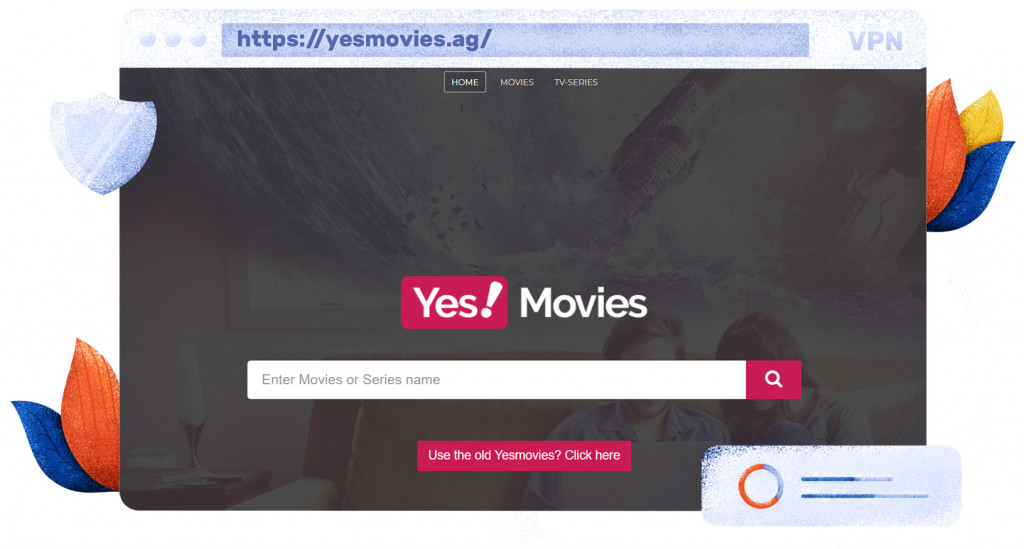 Are Putlockers Websites Safe?
A safe Putlocker website is ideally one that delivers a reliable and enjoyable experience while also protecting user privacy.
But we don't live in a fantasy world now do we?
Putlockers make their revenue mainly from ads, and that being the case, stamping them out is ruled out as an option.
These pop-ups are the main threat to a good experience as they often contain trackers, spyware, and straight-up malware that embed themselves on your device to track your online activity or even worse, gather your personal information and carry out other malicious activities. The tracker then sells this information to advertisers or worse.
The best workaround is, therefore, to ensure these ads, though present, remain harmless and don't bother you.
Here is where a VPN comes in as it solves this nuisance.


Never heard of a VPN before?
Not only does a good VPN encrypt your traffic and route your connection through a safe server, ensuring no one will catch you streaming Desperate Houswives (as well as get their hand on some of your personal information, but priorities, am I right?), VPNs have also come a long way from being simply a Virtual Private Network.
These days some of the best providers feature advanced ad-blockers and malware protection, giving you the best of two worlds: Unlimited access to free entertainment, and baby-level sleep at night, knowing all of your information is safe and sound.
So what is the best VPN for this motor mission?
There are several top-notch VPNs, but for this task, we recommend Surfshark.
But we don't just say that (and we never make unsubstantiated claims).
Surfshark features some of the most advanced ad-blockers this side of the Mississippi. It won't just get rid of all those pesky ads, popups, mid-rolls, new tabs, and questionable suggestions. This way, you will enjoy unlimited streaming, with none of the things thxat make most Putlocker websites a nuisance and a danger.

But the fun doesn't stop there.
Surfshark is great at bypassing local restrictions and giving you access to anything anywhere.
Most Putlocker websites get taken down as soon as they go up (which is why everyone is hunting down their link like they're the Loch-Ness monster). But not every country does that. If a streaming website is blocked in your country, change the server to a more friendly location, do a Google search, and get streaming.
This apex VPN provider features top-of-the-line security and encryption features.
This will keep you safe from hackers, as well as your ISP and rights holders, who might frown upon your streaming habits.
Surfshark also features obfuscation on all of its servers, making it untraceable to blocks and firewalls.
Stream whatever you want, wherever you want.
Finally, Surfshark is THE most affordable premium VPN provider.
Definitely more affordable than the three streaming platforms you have to have to watch everything you want.

Putlocker Alternatives
We get it, Putlockers, online streaming websites – it's not for everyone.
But this doesn't mean you have to deny yourself the pleasure of streaming and stuffing your face with popcorn every night.
So we've got you covered with a few unique alternatives.
Usenet
Yes, the good old useful Usenet.
Oh, you thought it's long gone? Usenet is here to stay!
Here you can get as much content as you want and in good quality.

Want to know what the best Usenet providers in the world are?
Of course, you'll have to pay for this convenience, but it is totally worth it because you can get all of the content you could ever want with one decent provider (if you happen to choose the right one).

Free Streaming Services
Still too shady? There's a totally legit way to get as much free content as you could ever want!
Netflix and HBO Max aren't the only streaming platforms in town. And not all of them cost as much. In fact, some of them don't cost anything at all!
There is no shortage of 'free' streaming services on the internet. These sites host lots of content that you can access directly.

Check out these awesome FREE streaming platforms today!
For most, you get to pay for the service by watching a couple of harmless ads. Chill, it's not that bad, and they won't have you replacing your drive.
Go on then
Time to take a lock at the Putlocker websites and enjoy endless hours of free content. Just remember to activate your VPN when accessing these sites. You probably won't need an antivirus, but there is no harm in installing it as well.