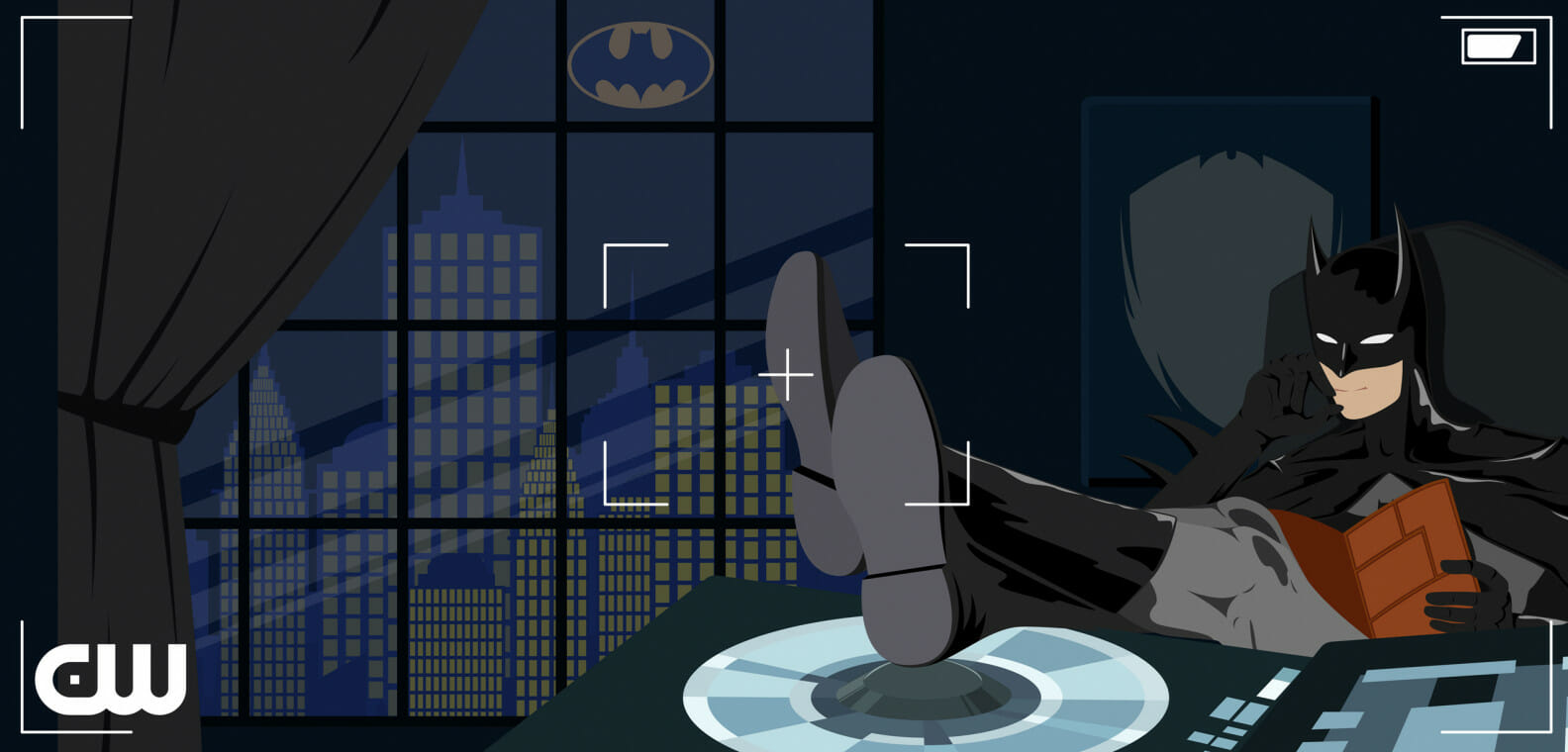 How to get CW outside the US
The CW is an American TV network founded by CBS and Warner Bros. that packs a massive catalog of content. It doesn't ask users to register, log in, or subscribe – it is free. And that's not all! The CW also has another extra free streaming platform CW Seed where you can get some lesser-known TV shows. 
Up until recently, you could access CW Seed from the CW TV website. The two were, however, separated and made independent. They are also available for various devices through their respective apps, so you can stream all of your favorite content on anything.
Things do get a bit more complicated whenever you are out of CW's service area. Don't worry, though, that's why we're here!

Don't know what a VPN is?
What's on CW?
CW TV mostly packs recent teen and young-adult-oriented shows.
If you are a DC fan, CW will feel like home to you! You'll get plenty of DC content like Batwoman, Stargirl, The Flash, Swamp Thing and so much more.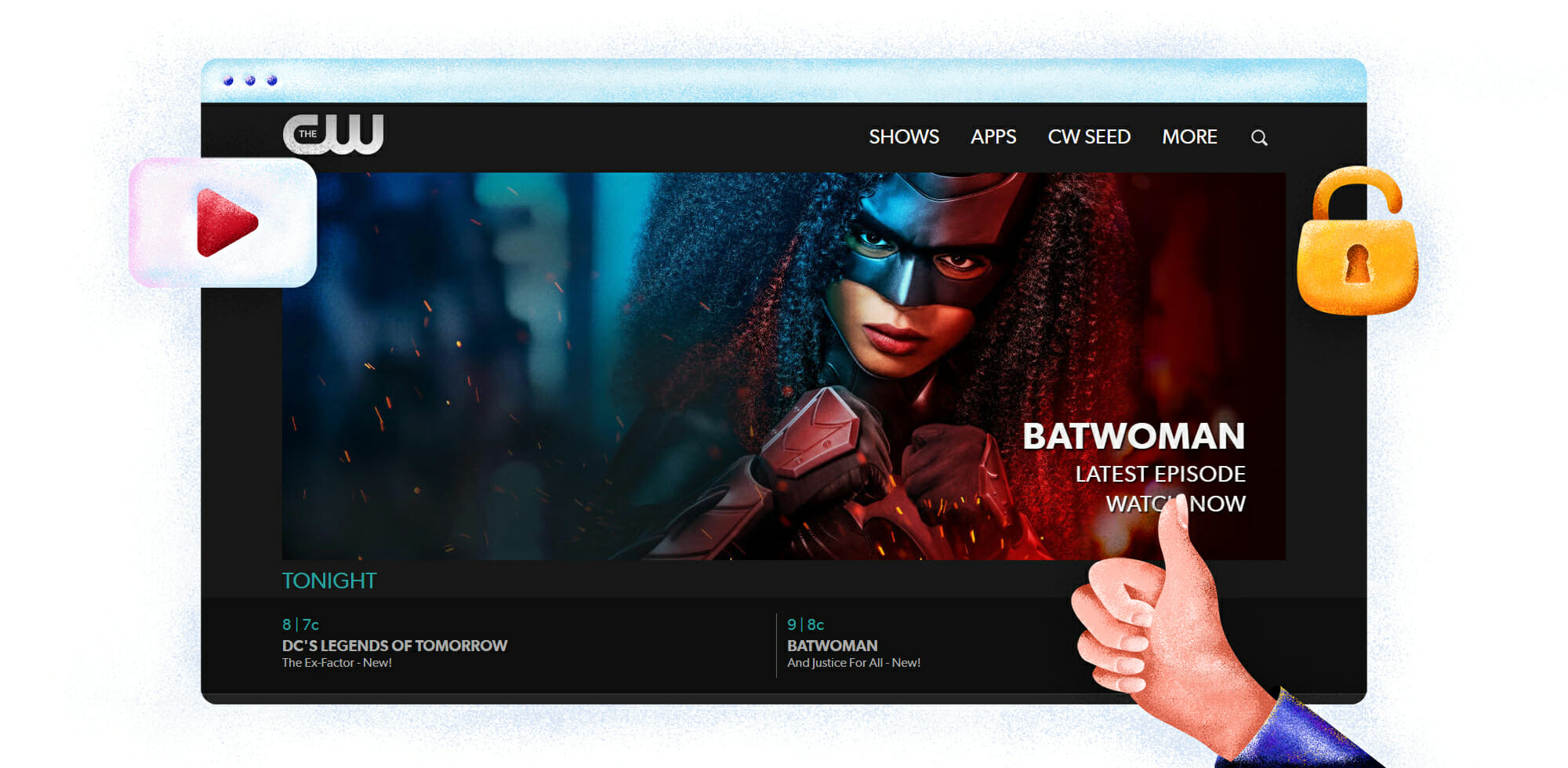 But it's ok if you're not that into people in tights. There are other good titles for you including Coroner, Tell Me a Story, Nancy Drew, All American, Walker, and Masters of Illusion.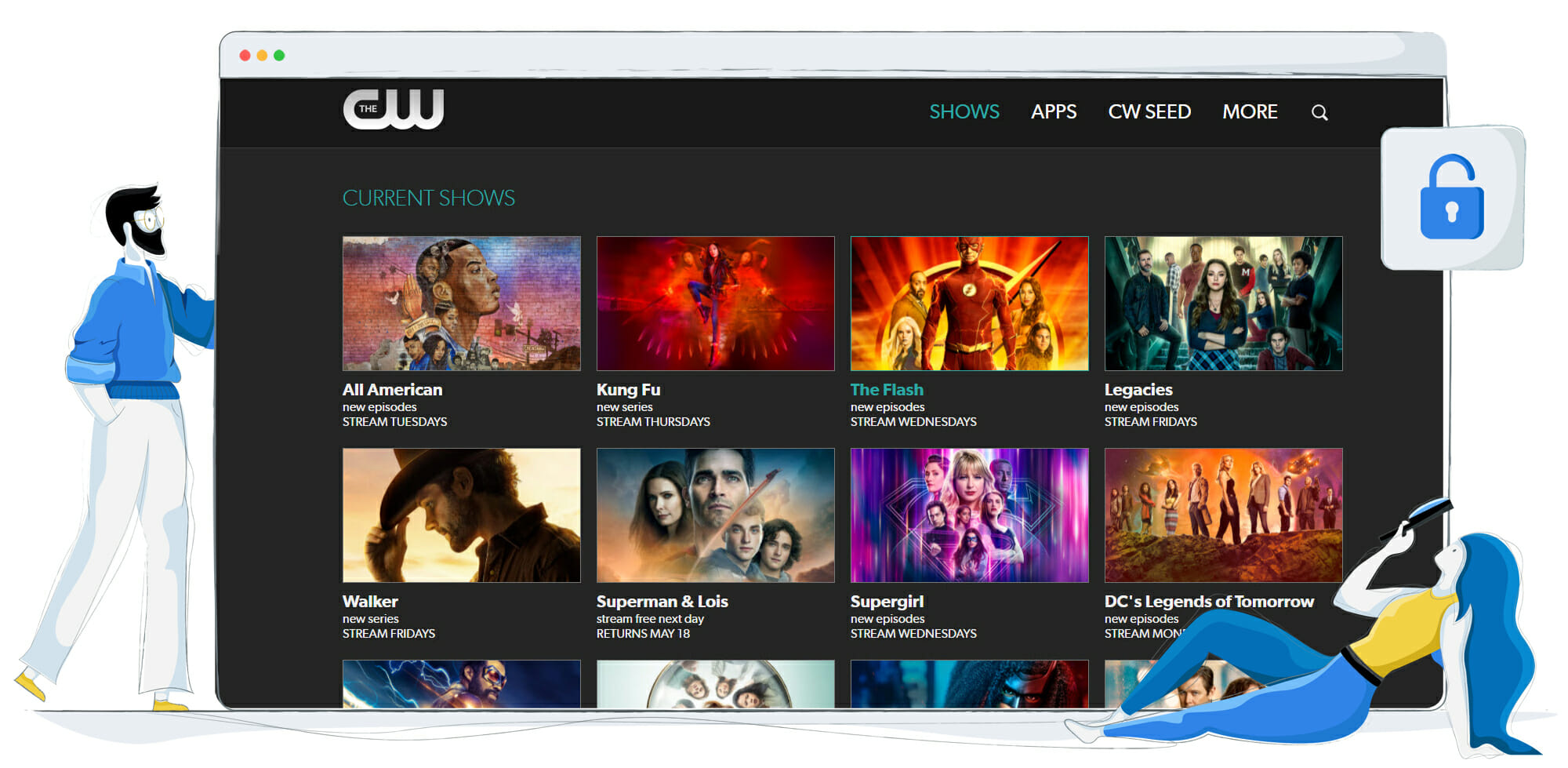 All of these hours upon hours of content completely FREE.
What's on CW Seed?
But CW isn't the only free streaming platform in town with tons of exclusive content. In 2014 CW Seed was finally ready to stand on its own and turned into an independent streaming service with new and exciting shows.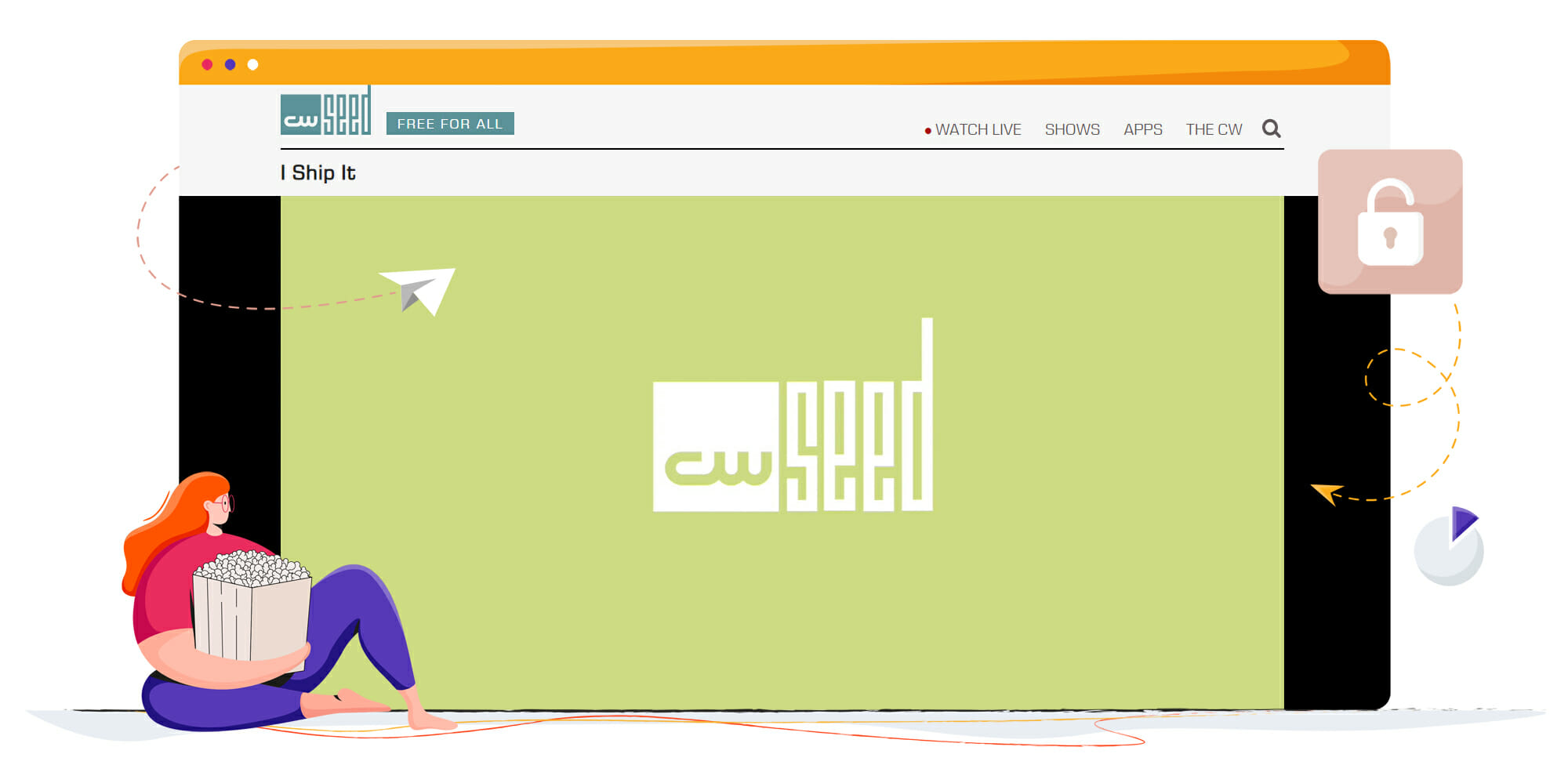 Here, you can enjoy over 1,000 hours of shows, especially the little-known classic gems from different genres. Some of the titles you'll find here are The Game, Pushing Daisies, Everybody hates Chris, Girlfriends, Birds of Prey, Blade, Constantine, Ghost Whisperer, Harper's Island, and Whose Line Is It Anyway?
Can you get CW or CW Seed from anywhere?
After hearing about everything CW and CW Seed have to offer for free, you're probably ready to tune in and bing the night away. Unfortunately, you can only get these services directly in the US.
The majority of streaming services don't restrict you immediately if you are outside their appropriate region scope. They, at least, let you browse through the hosted movies and shows and tease you with everything you are unable to watch.
Not CW or CW Seed. If you try accessing either from anywhere but the US, you'll be hit with a "Due to licensing restrictions this content is only available in the US" message and a dark screen. We know, that sucks!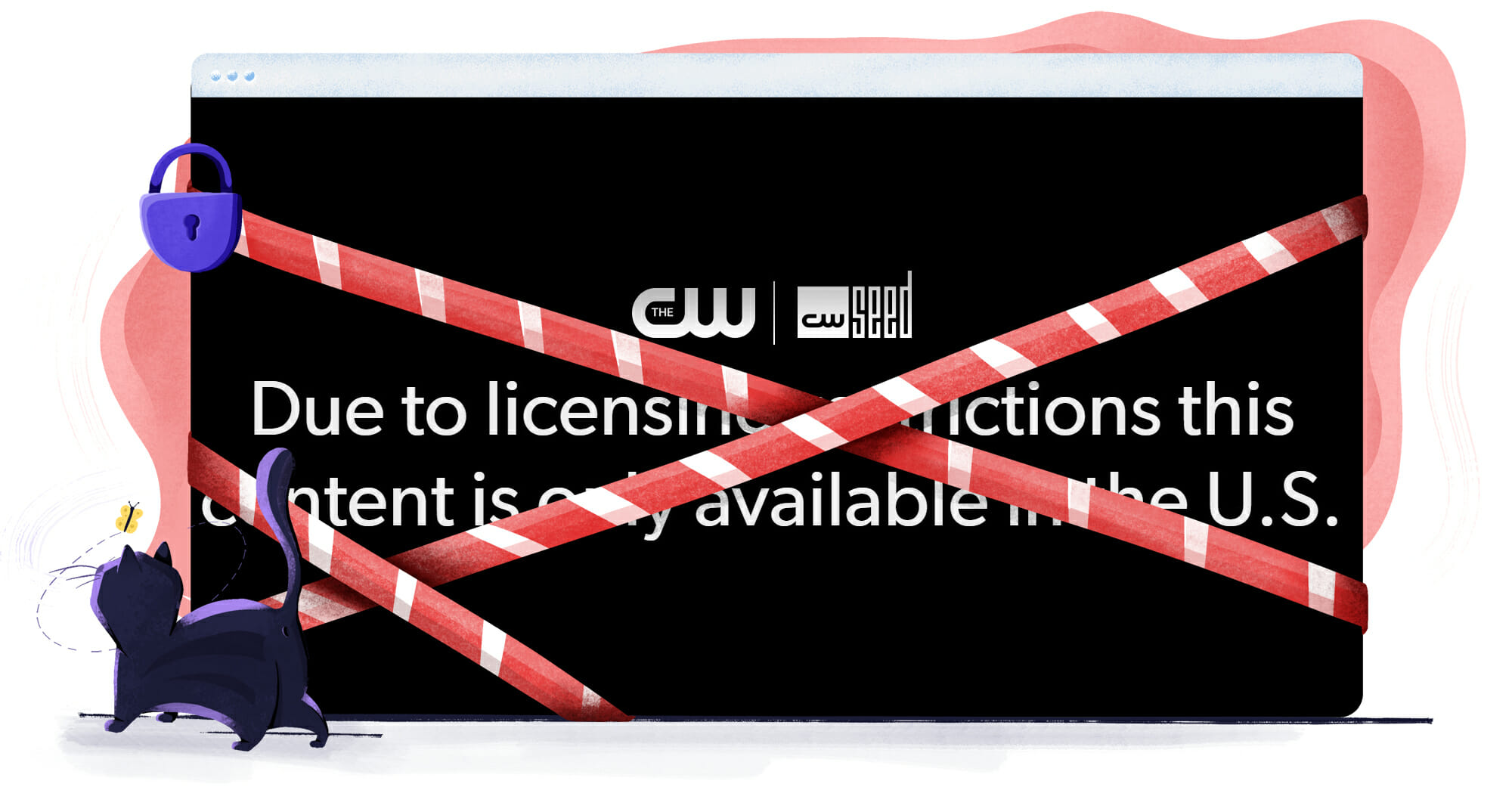 There isn't anything as frustrating as that except, of course, a slooow internet connection.
That doesn't mean you can't enjoy their unique programming from your location though. If you live outside North America or have traveled outside the US, you can still enjoy both CW and CW Seed anytime you want.
Geo-restrictions are not exactly effective fixes. A Virtual Private Network (VPN) allows you to bypass the blocks and watch all of your favorite shows on the platform.
The best part is that the content offered by both services is not state-specific. Being the case, you don't have to worry about the server location as long as it's in the US.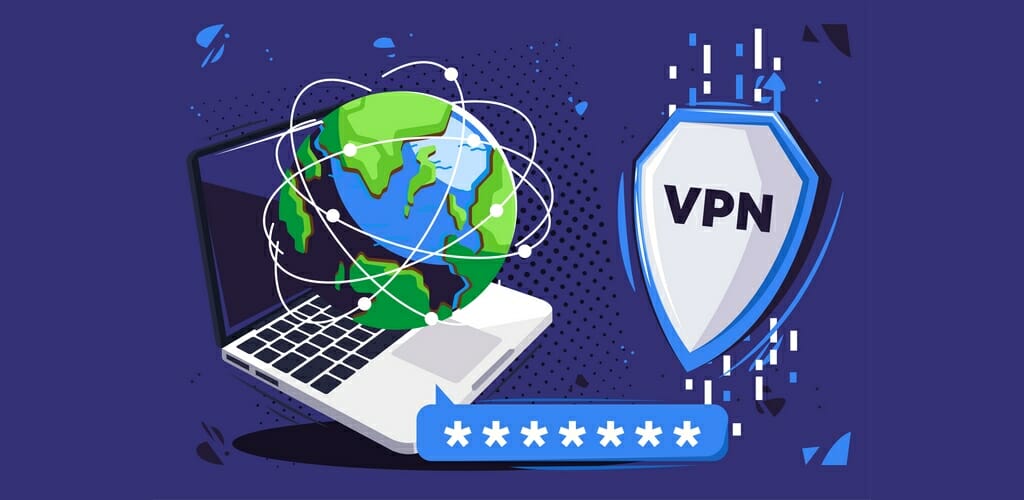 How can you get CW from anywhere?
Choosing the correct VPN would be a good place to start.
Of course, if you are looking for a VPN to stream content not available in your country, your primary focus should be a seamless and enjoyable streaming experience. And for that it should have:
Servers in the US and a lot of them to always be able to fool local restrictions imposed by the streaming services.
Fast speeds, so the only thing you will be streaming won't be a pixelated circle.
Streaming unblocking capabilities such as Smart DNS, so you won't be paying for a "Not available" screen.
Free and low-end VPNs won't cut it.
Most streaming services know about the free stuff and are really good at blocking that one VPN server that a million people use. So if you want to enjoy the incredible roster of CW and CW Seed superhero content, you will need something more high-end.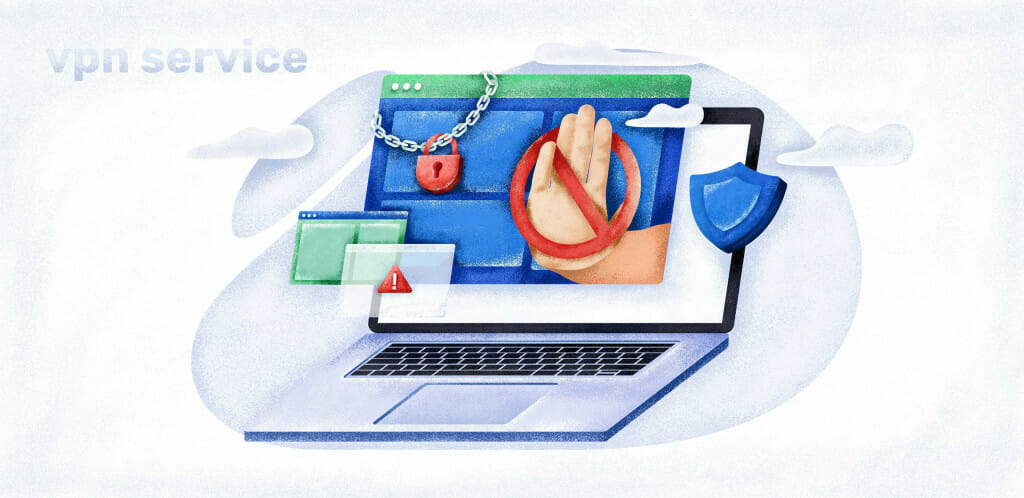 Step by step guide
Setting up a VPN connection is effortless and won't take you long.
1. First, go to the VPN service's official website and choose the plan you want.
2. Create an account and then download the VPN app for your streaming device.
3. Install the app, launch it on your device and log in to your account. Now connect to the best available server in North America. The VPN will temporarily assign you a US IP address.
4. Once the VPN connection is established, head over to the CW site or app and start binging your favorite show.
The best VPNs for CW and CW Seed
There is no shortage of VPN providers on the market, but only a few will give you a good streaming experience.
To save you some trouble, here are two of our top picks that will allow you to enjoy all of the content you could ever want without being constantly blocked or waiting for the video to buffer. The choice is yours!
NordVPN is the undisputed king of unblocking streaming services and our #1 choice.
It has 1900+ servers in the US with blazing fast connection speeds that you can choose from. NordVPN's recent upgrade to 10 Gbps servers makes streaming a breeze.
It also comes with the SmartPlay feature that seamlessly combines the best features of VPN and Smart DNS technologies. The app automatically chooses the best server to unblock a particular streaming service. Thanks to this feature, you can access CW and start streaming as though you were in North America.
In terms of security and privacy, the VPN has DNS leak protection, a zero-log policy, and uses standard AES encryption.
The underdog of the VPN world, which has incredible streaming unblocking capabilities at a decent price.
Even though its server park is smaller, Surfshark is an amazing provider for streaming service unblocking that is currently leaving the other older providers in the dirt.
Like NordVPN, it has insane speeds. Besides, it doesn't limit the number of simultaneous connections, so you can watch all of your favorite shows anytime and anywhere.
It also has a zero-logs policy, DNS leak protection, and military-grade encryption. Its unbeatable low subscription prices make it an absolute bargain.
No more location restrictions!
Watching shows on the CW or CW Seed is that easy. We hope you our guide has helped access both service.
Keep in mind, VPNs also have other benefits beyond circumventing geo-restrictions. They also keep you safe from prying eyes by encrypting your traffic.